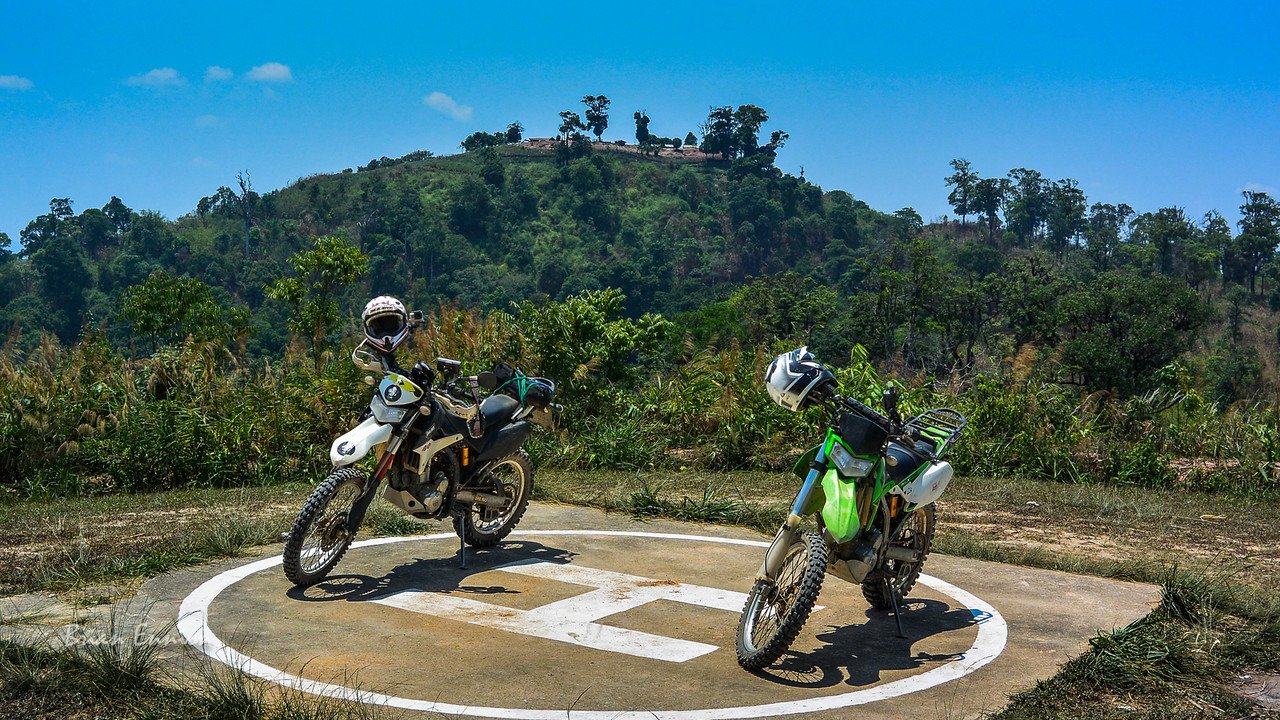 Short video of our ANZAC weekend ride around Kanchanburi. Kanchanaburi Wet and Wild + ANZAC Day
After the two days riding we attended the dawn service at Hell Fire Pass and the service at the cemetery in Kanchanaburi town.
We rode some tracks a friend showed me a few years back.
Up to the army camp on the border then followed a trace from Google earth seeing how close we could make it to Pilok by dirt.
It really was a great weekend.. Sai Yok Never disappoints.
Been riding up and around here off and on over the last 5 years..
Way back years ago. Mike saw an event on at Baan Ricky. Organised by Allan Davies.
At that stage I didn't really know many people in Bangkok with dirt bikes.
So would go out on the weekends and meet Alan and ride around.
– Through this friendship met a few others and eventually the guys in Pattaya.
Alan showed me lots of great trails.. Although this was his business. He never took money from me.
I offered.. He would say.. " You are a friend and I am just happy to see some one enjoy the sport so much."
Must admit after Alan passed away the attraction to go out there and ride around was not there as strong as before.
So meeting up with Mike and showing him some of the better tracks Alan showed me was great fun.
Also a bit of exploring down towards Pilok.. Not much on Open Street Maps.. But will be soon.
We made a trace over Google Earth and just went where it took us and when it did't tried to find ways around.. Which we did in most cases.
Left Bangkok with both our bikes after work Friday night arriving at the National Park approx 11 pm.
A few beers outside and off to bed.. Must say.. The evenings are much cooler.. Even woke up at 4 am needing a blanket.

Really nice little bungalows.. No A/c

We decide to take a poke around the trails before heading up to the border where you face off with the Burmese Army on the other Hill.
Been up here a few times now.. Must be one of the best tracks in the area.
Today's Destination
Open Street Map on my Android phone.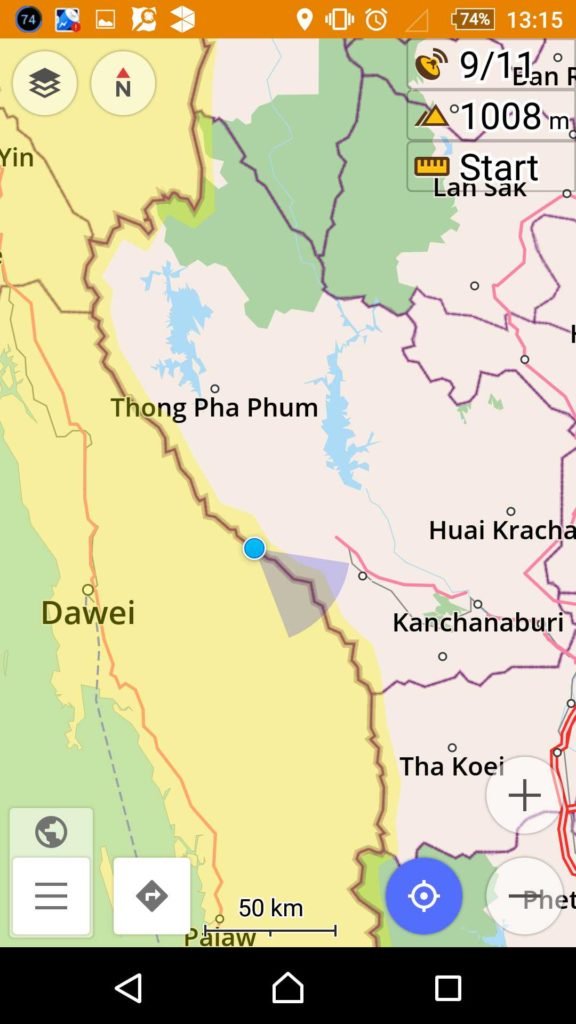 But first some riding around revisiting old trails.. This area they asked me to leave my drivers licence..
Make sure we come back out or send out a search party.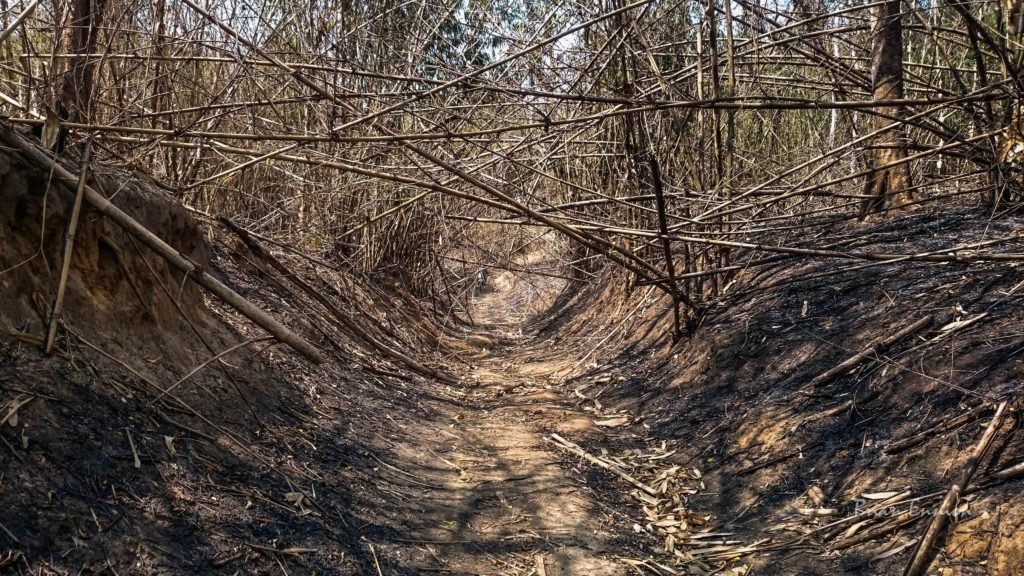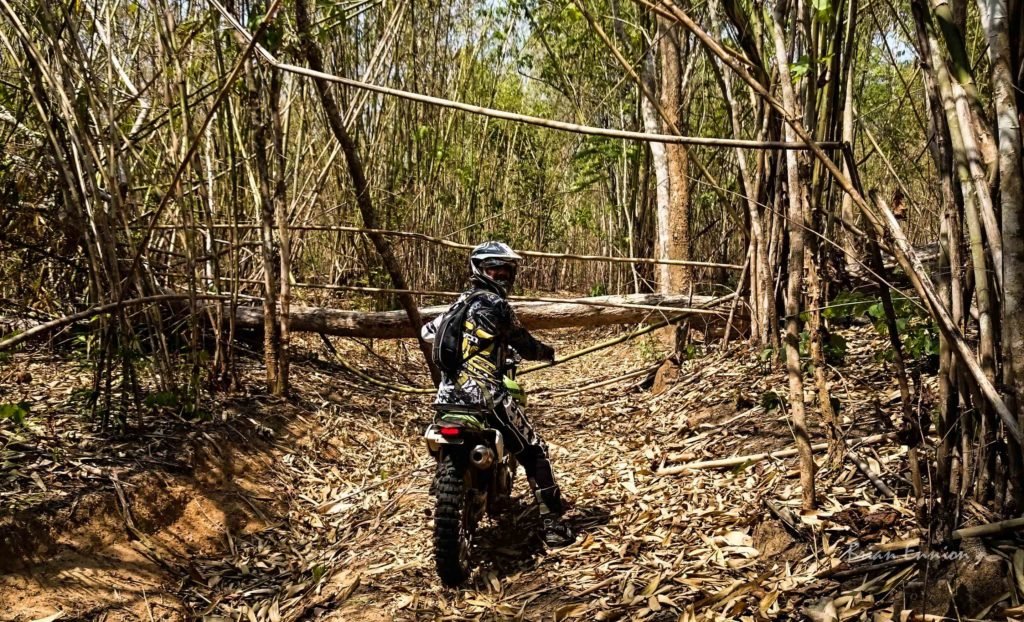 This was fun.. We come up to this creek crossing.. Both decide to go for it and have an impromptu race up the other side.
(In the video)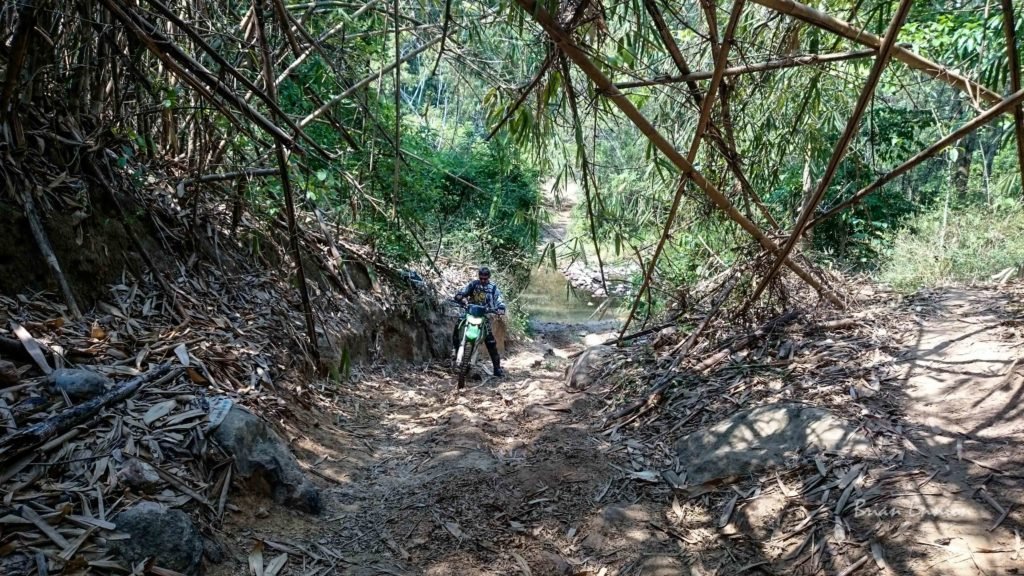 Mikes bike started playing up.. Electrical problem when in water.. James Franey suspected Spark Plug issue.
Mike just took it easy in the water crossings after this.
My bike was still enjoying the water splashes.. Even with the drought. There is still a bit of water about.
All be it.. Reduced or gone in many places.
This was so much fun.. Did it three times.. Nicely cooled me down.. Out side air temps were around 40'c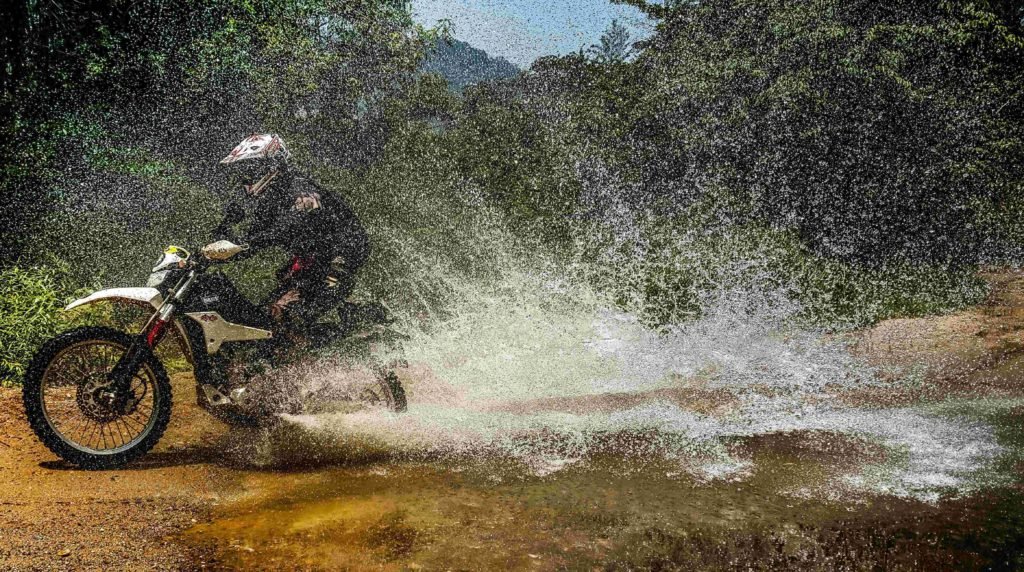 It is about 30 km from the first ranger station up to the top.. or you can take an easier way around that takes you roughly half way up.
Where it is all double by 4 WD.. The earlier part is single track in parts.
Previous rides up here.. We had to sign in.. This time they didn't care.
When you get right up to the top. There is a trail to the left and the right. If you didn't know or not following a GPS.
You would most likely take the right.. Which would take you to the Burmese Army post and only a few metres at this turn off you are in Burma
( In the video where you have to decide which way to go)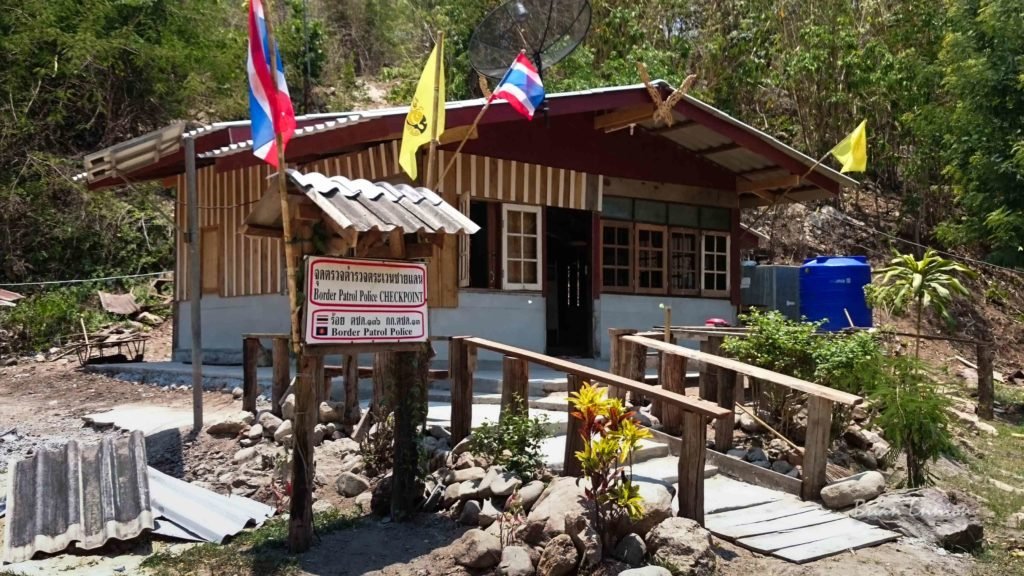 In the graph below. You can see 10 km 300 metres to 1050 Approx. The pics here are about 5 km from the top.
It is a bit cooler up here too.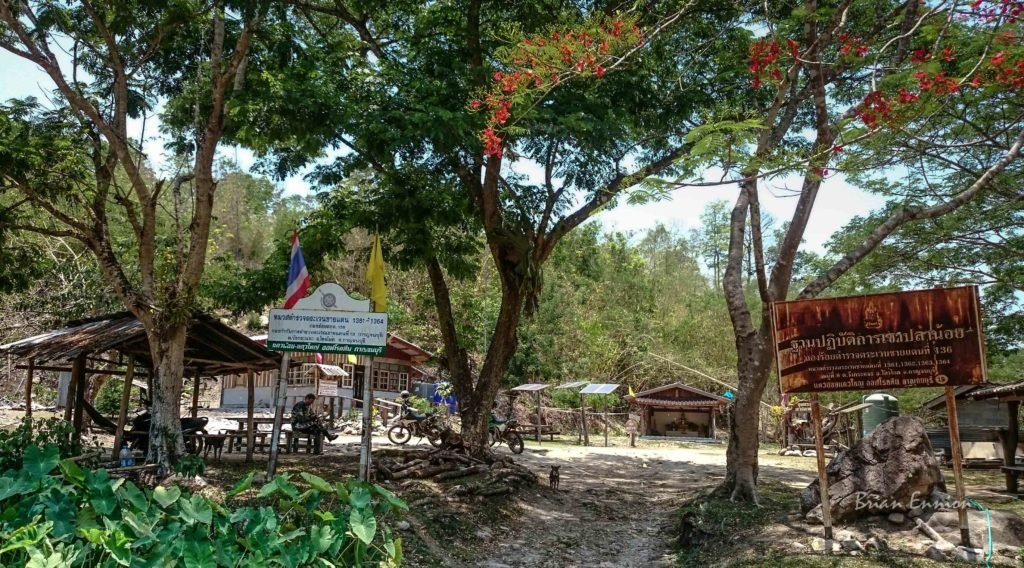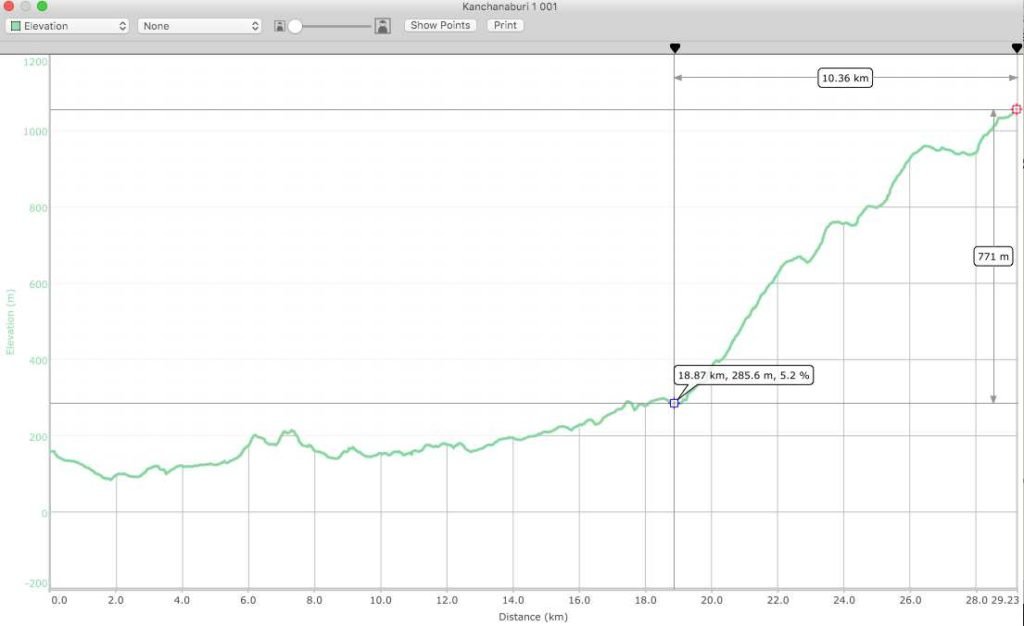 We made it up.. you feel like it will never end in places.
The track was better than when I did this a couple of years back.
Burmese army to the left hill top.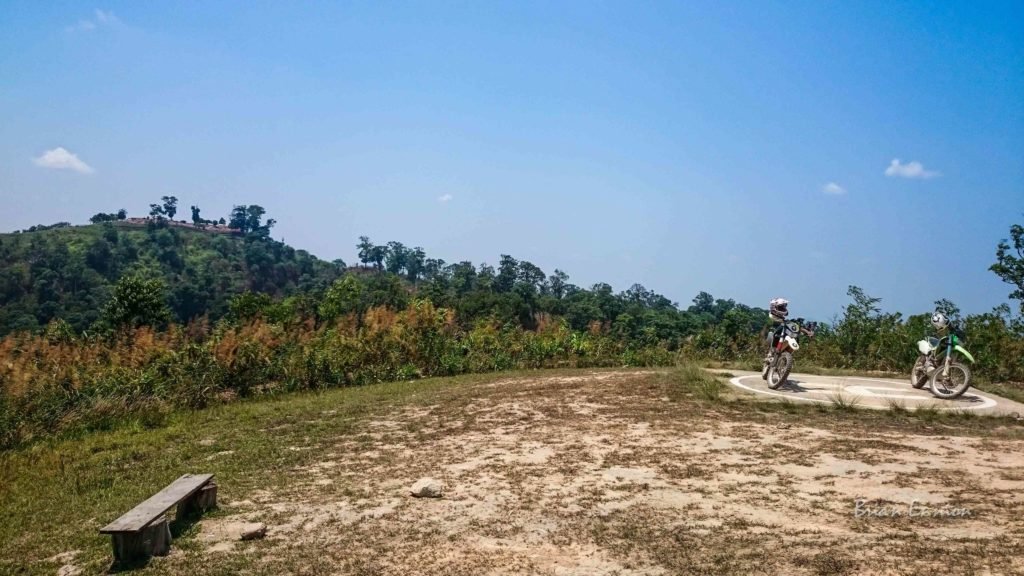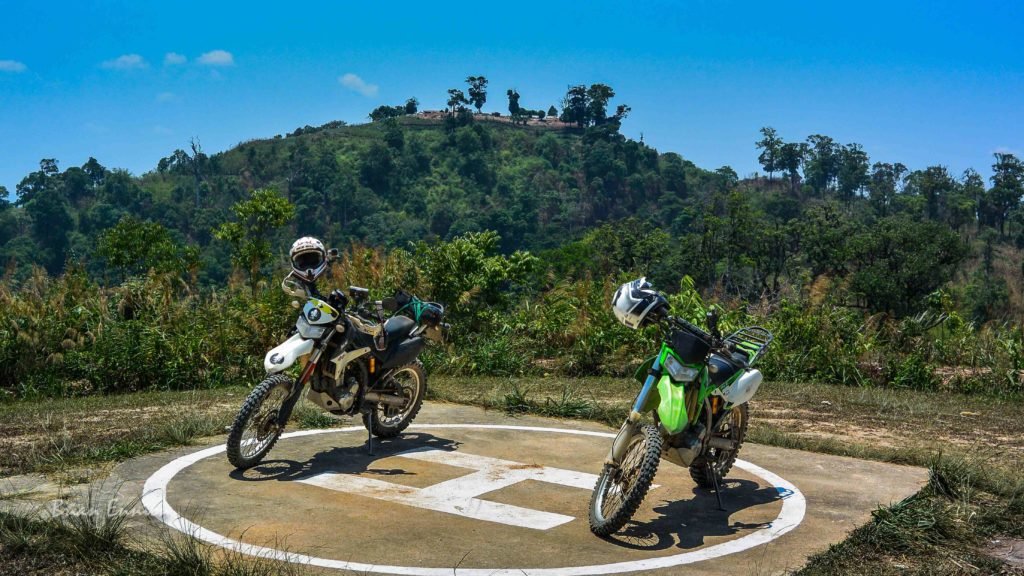 Close up of the Burmese Army post.
While we are sitting there taking in the scenery and cool air.. One of the Border Patrol Police walks over and invites us to coffee.
Why not, very kind of them.. Nothing but the best too..
Nescafe Gold Blend..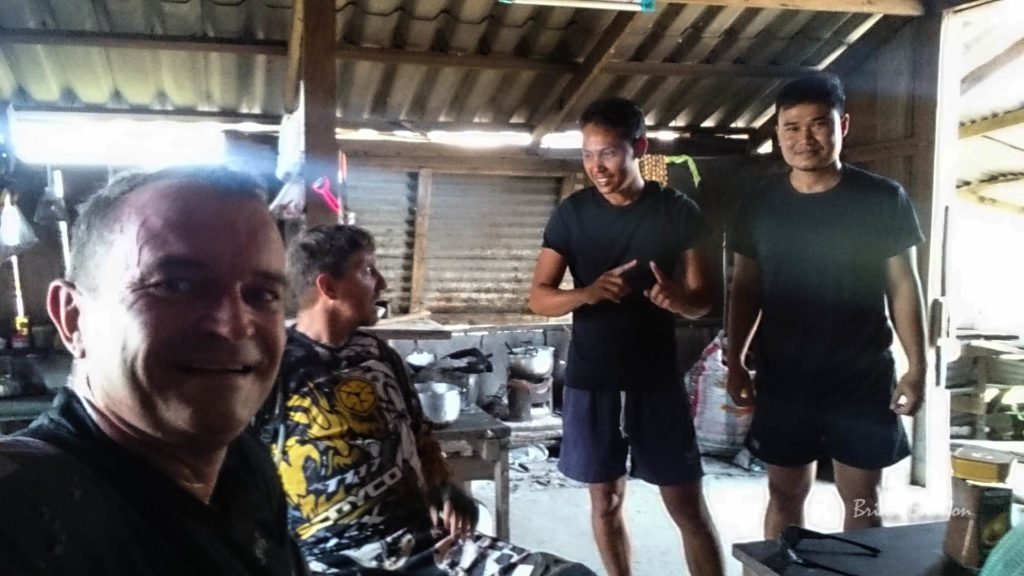 We had a good chat with them.. Between Mine and Mike's Thai.. We could be understood.
They are on 3 /12 months assignment up here.
15 days on and 15 days off.
The Helipad is not used at all.
They get in and out by Honda Wave 🙂 (Of course they do.. I bet with sandles and shorts too)
Back down the mountain and took the longer way back to mix it up.
Then it was time to cool off.. It was so hot.. When you sweat. It evaporates right off your body as you ride.
Not like in Pattaya where the sweat clings to you and makes everything wet.
Definitely a drier heat out this way.. Which I actually found more bearable..
Time for a roam around and take some snaps..
Our Lunch and dinner spot.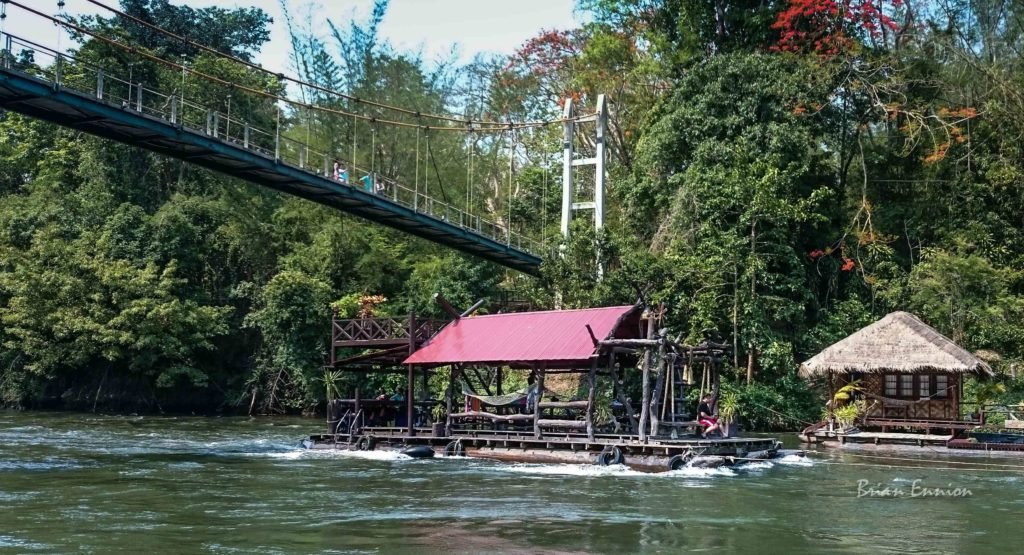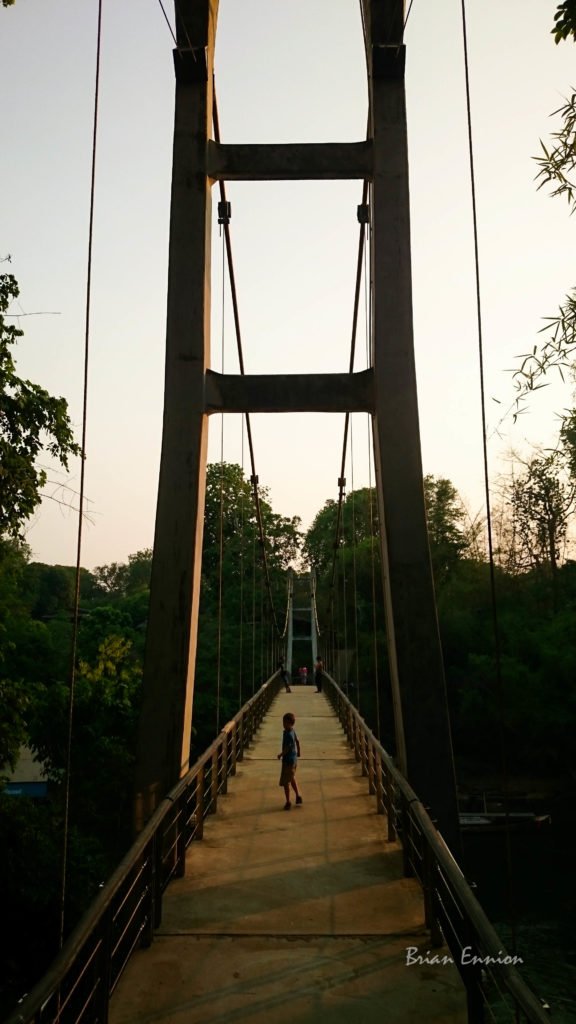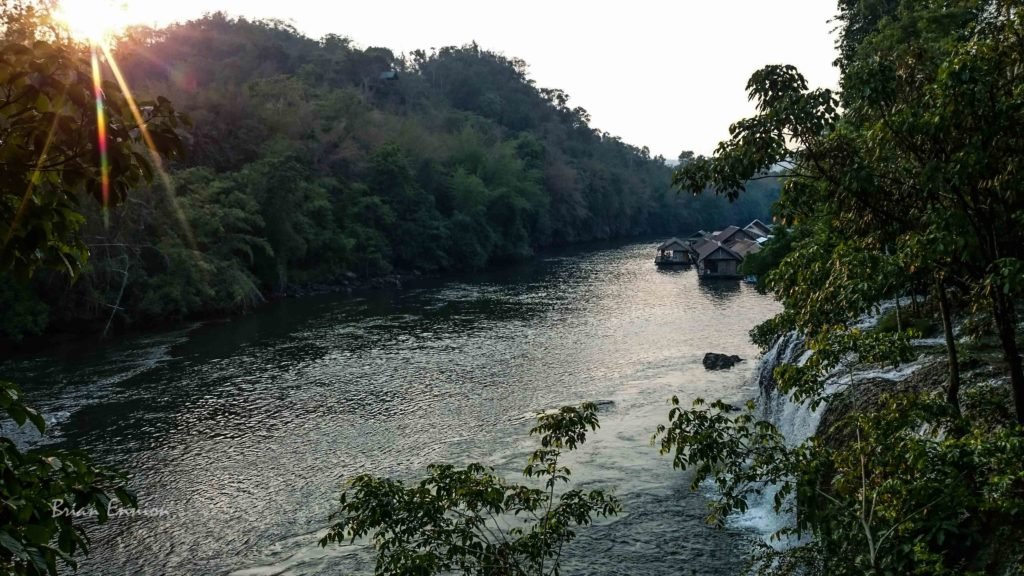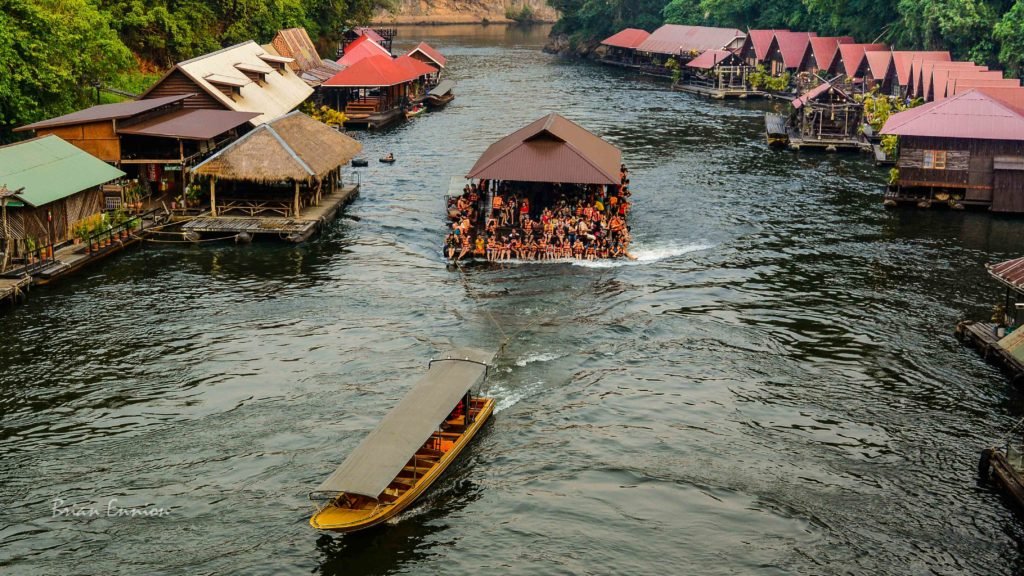 That night we decided to head up to the Hindat Hot Springs.
These are lovely.. BUT considering the ambient temperature was slightly above boiling as is..
Not as pleasant as usual 🙂
Mike and family

This is the first time I really noticed the drought hitting hard.
There are the hot spring pools of varying temperature.. Hot to Bloody Hot.
Then when you are feeling well done, there is a fresh water stream that runs along the spring.
This was not flowing with scum building up in the little pools of water left behind..
Not quite the same with out the freezing stream to run to and cool off in after being boiled.
Here is a pic back from the memorial ride and a visit to Hindat Hot Springs
The next day we head off in the direction of Pilok following the Gas Pipeline. Traced over Google earth… All going well..
Follow some main dirt roads, then through rubber plantations, then along the gas pipeline
This was a fun ride. Mostly in good condition but every so often you had a surprise.
Then we started seeing these signs everywhere.. Along with giant servings of Elephant Poo.
Only once previously with Alan had we seen wild Elephants when riding up to the Border Patrol station on the border with Burma.
A baby elephant ran across the track ahead.. We both stopped.. Looked at each other and said.. lets get out of here.. Before the mother arrives.
Then took off until the next main track.
Certainly no lack of trails out this way.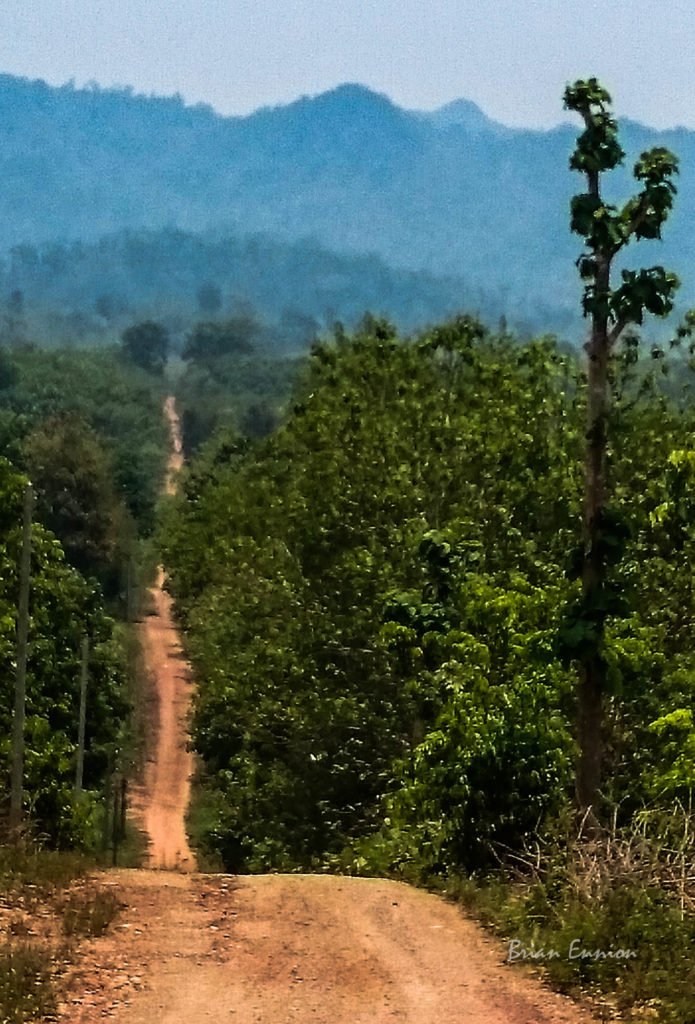 As well as friendly locals.
There were other signs about.. Stating this area is a buffer zone.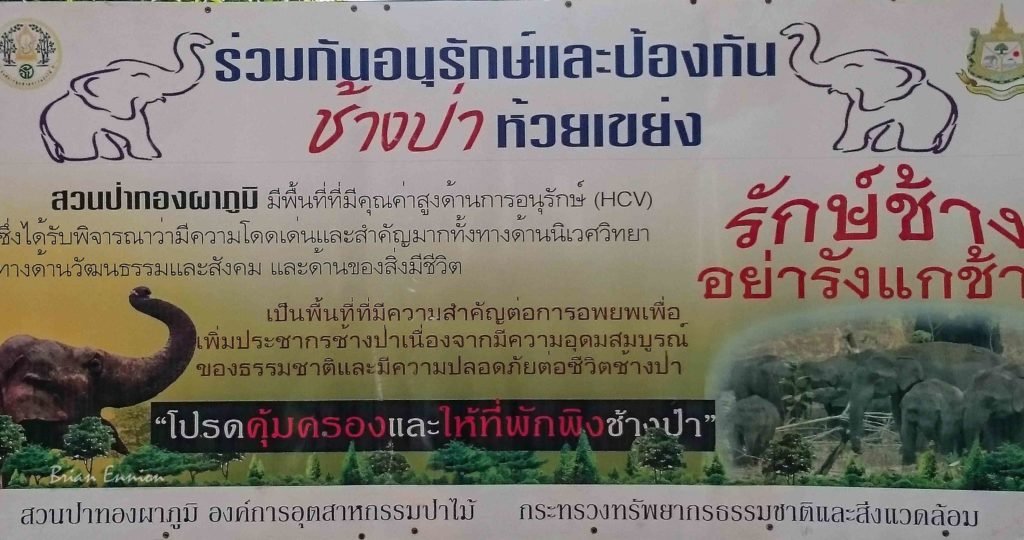 We arrive at this check point.. Pilok goes on to the right.
The ranger was very friendly.. I am sure I had ridden all the way through here before many moons ago.
The track where i had to leave my licence links up to this one..
Boy would the guys at the other check point would have a surprise if we made it through to this one and back to get my licence.
That would be a good all day ride.
The Ranger said no we can't go down.. OK.. We accept it and have a chat with him.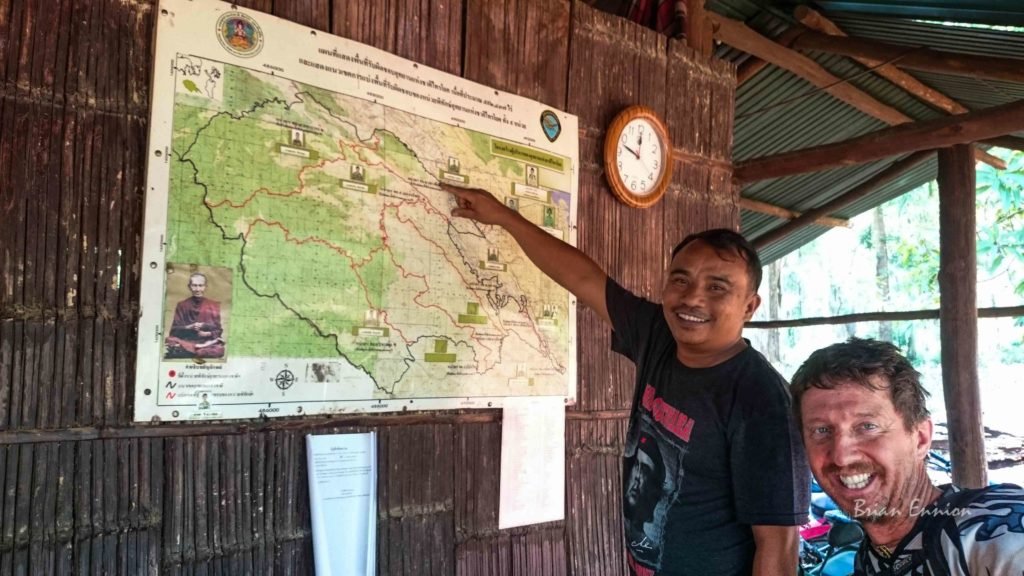 The areas on the map are districts.. Not roads
There is a really nice nature trail in the park. Walking distance from the accommodation and camping.

Not touristy like Hell Fire Pass..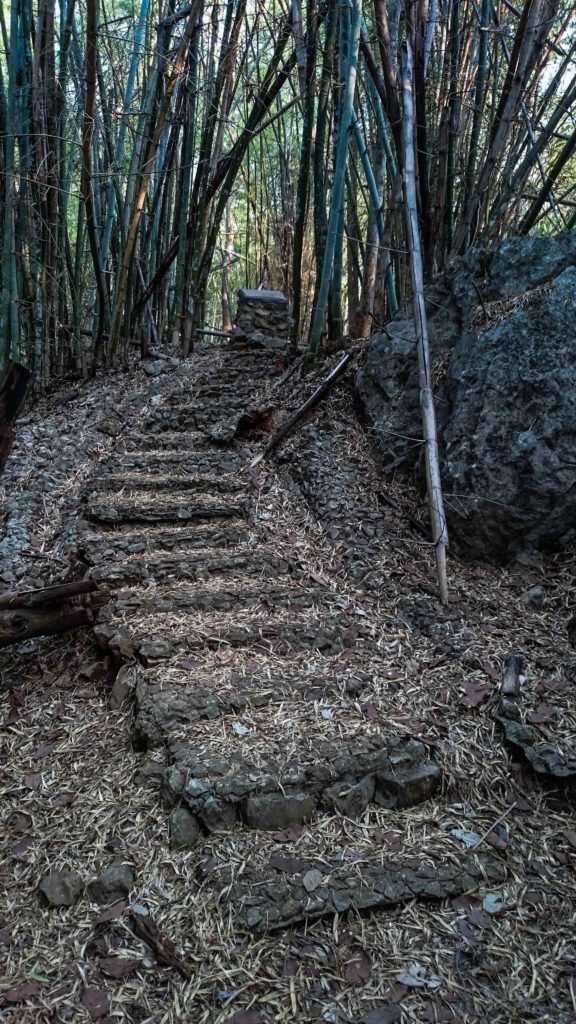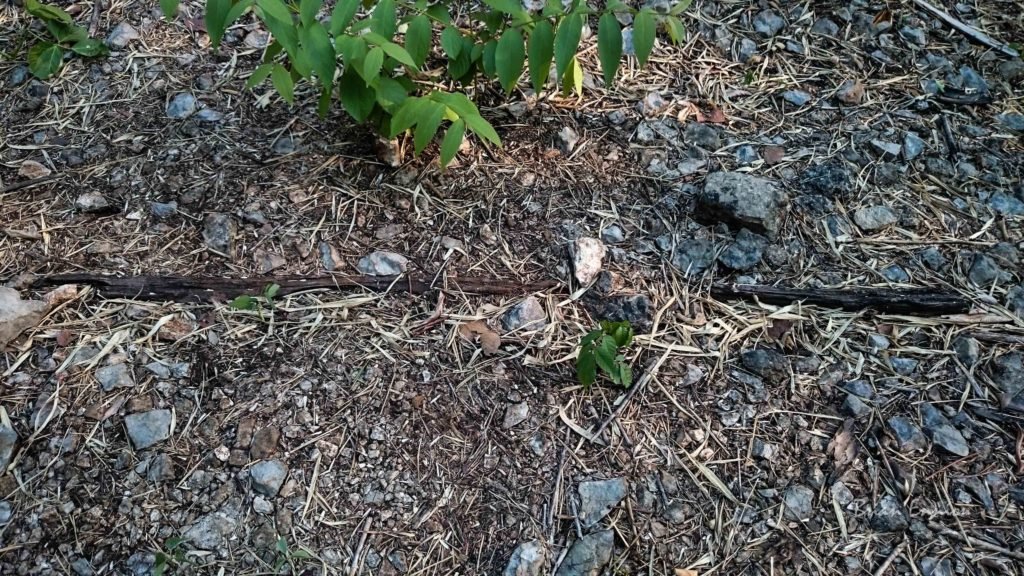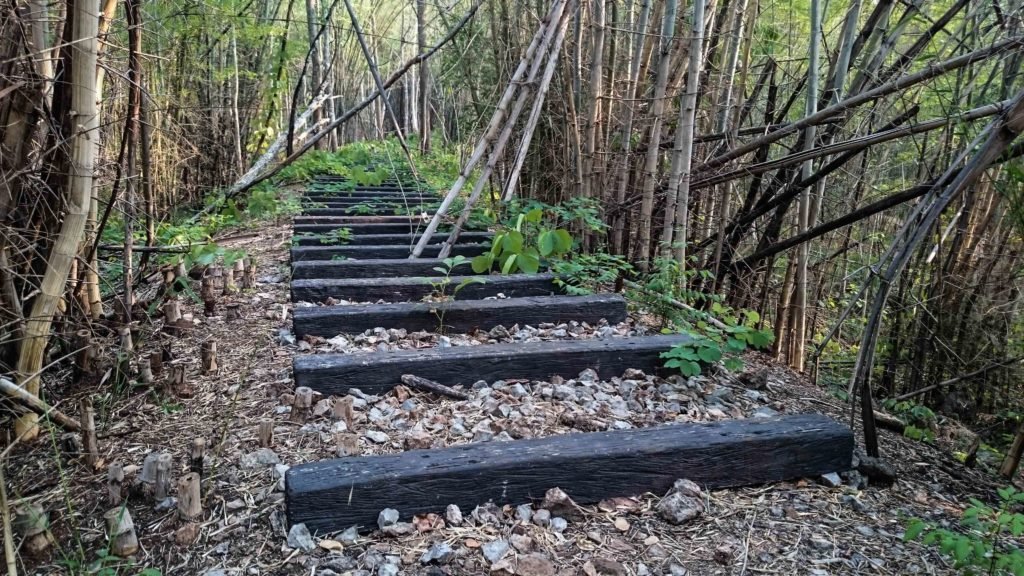 The weekend was really all about attending the ANZAC day dawn service at Hell Fire Pass.
The riding was a great way to spend the weekend before hand.
So a shock to the system.. Wake up at 4 am… yes 4 am…
But totally worth it. So glad I made it.. 11 years in Thaialnd and this was one of my must do…
The walk down the cutting from the Museum entrance.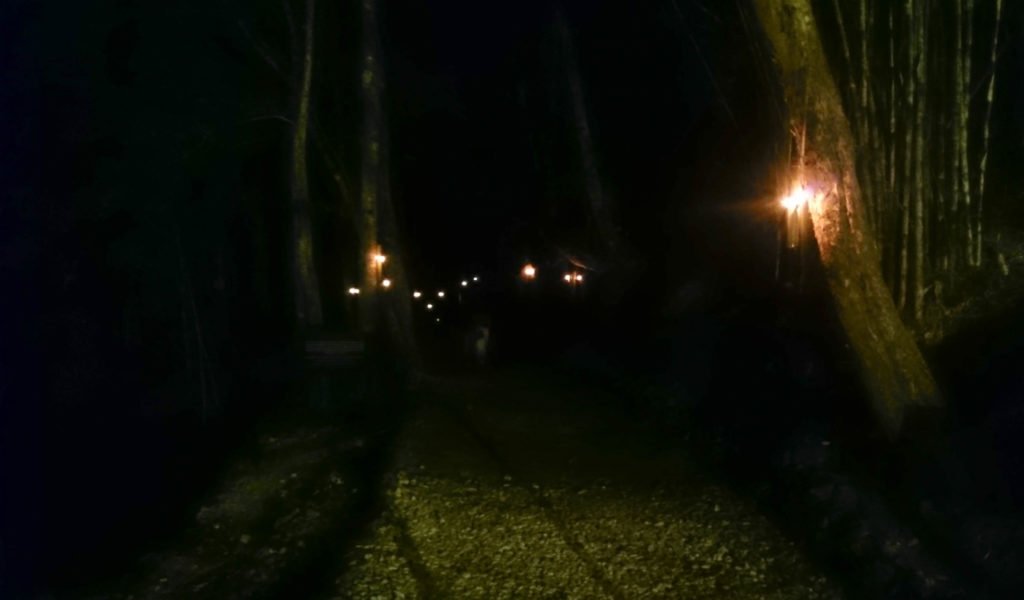 One of the many Thai defence personal represented laying a wreath.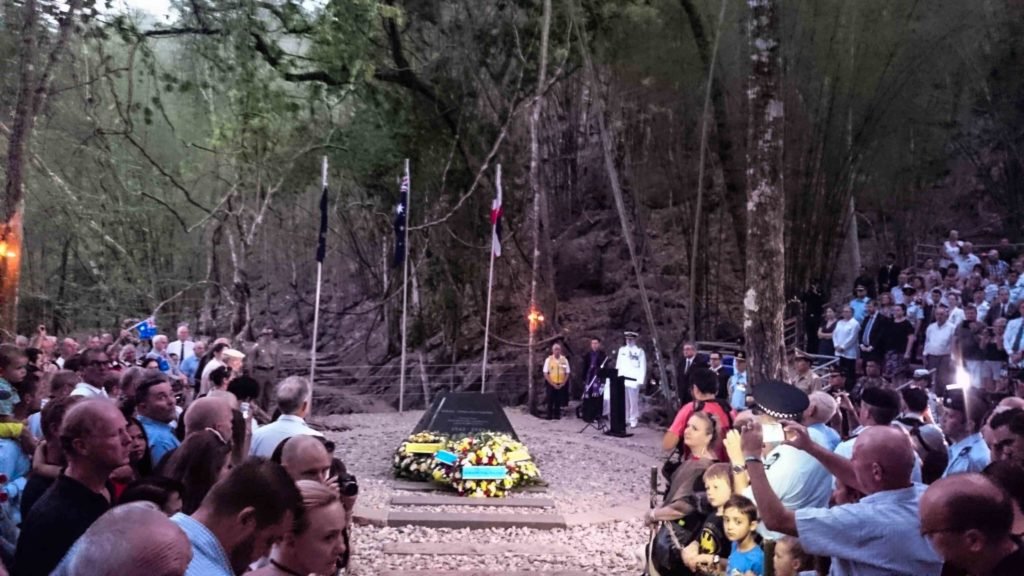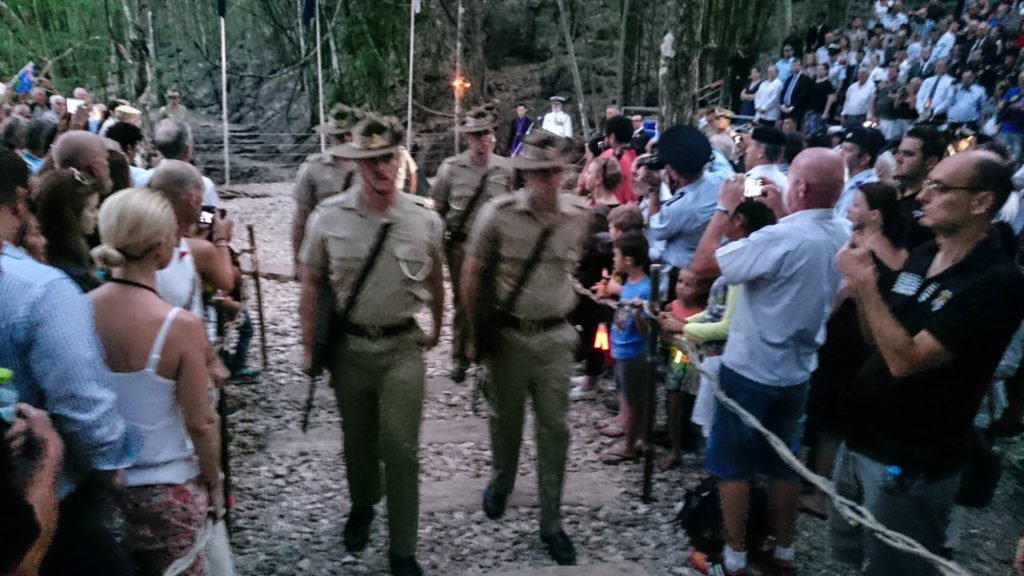 These two lovely gentlemen worked on the railway..
Both still fit and able to give speeches. Three cheers.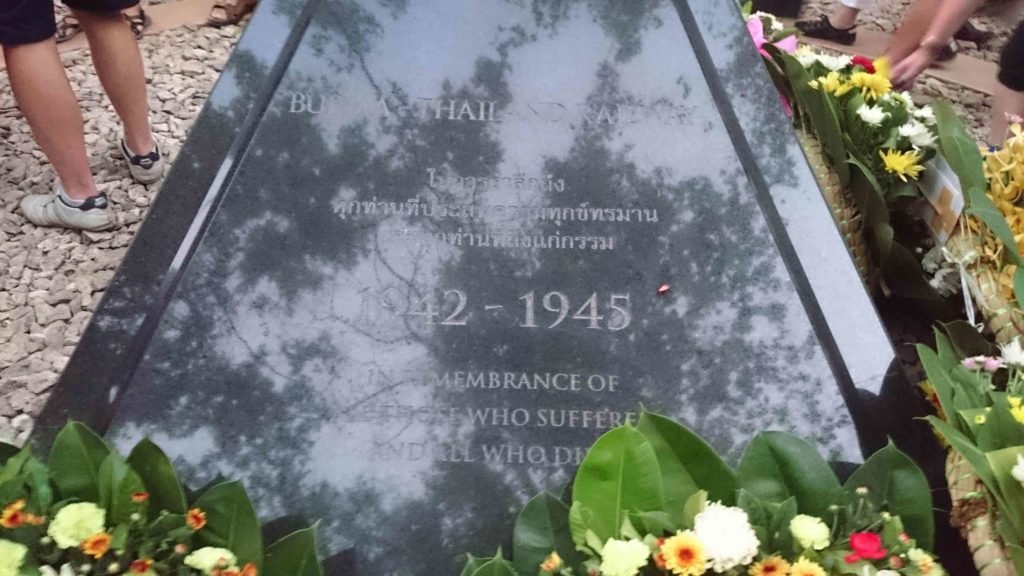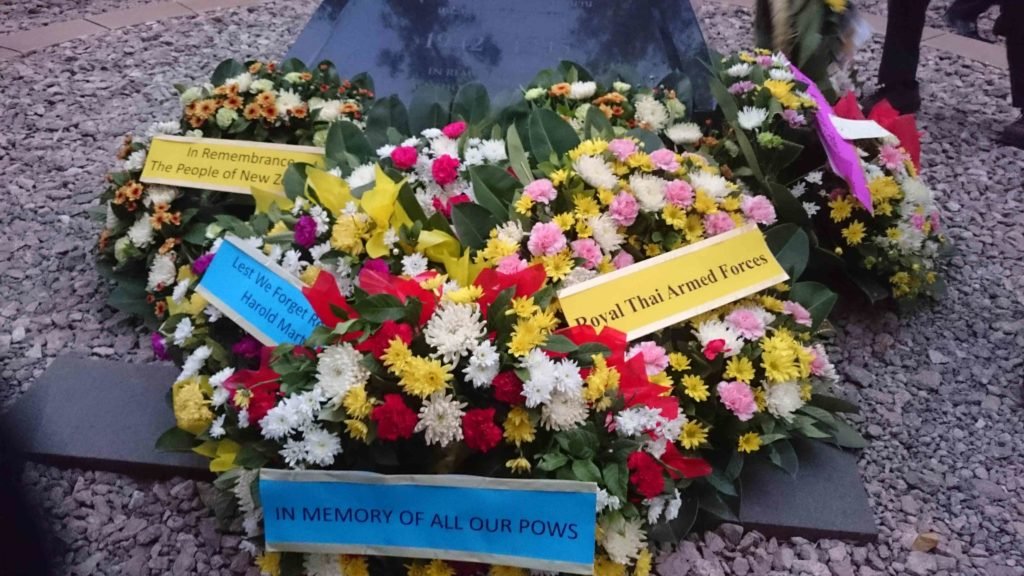 Then it was back up to the carpark for a Gunfire Breakfast..
Coffee and RUM…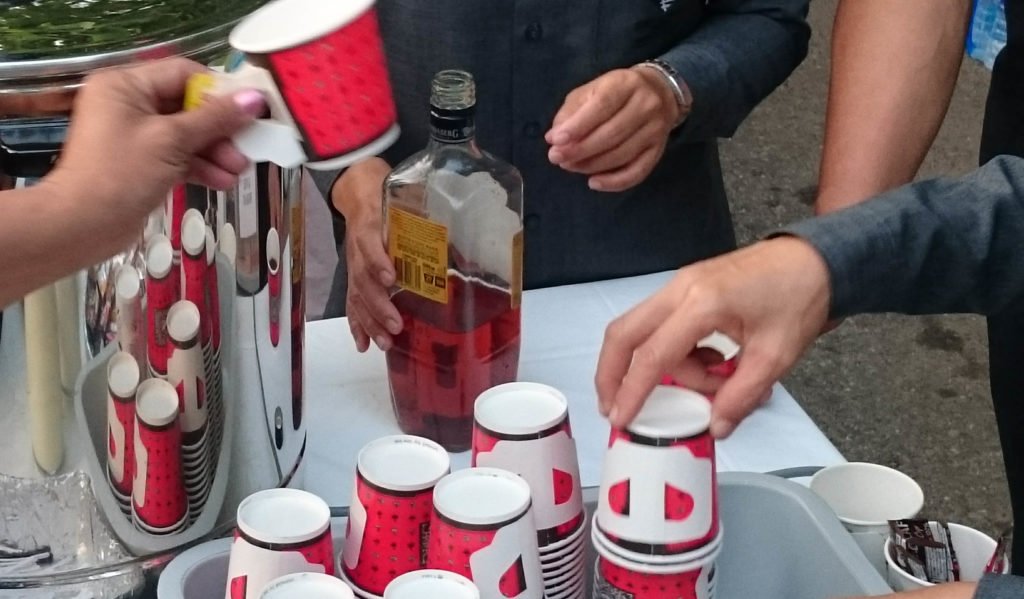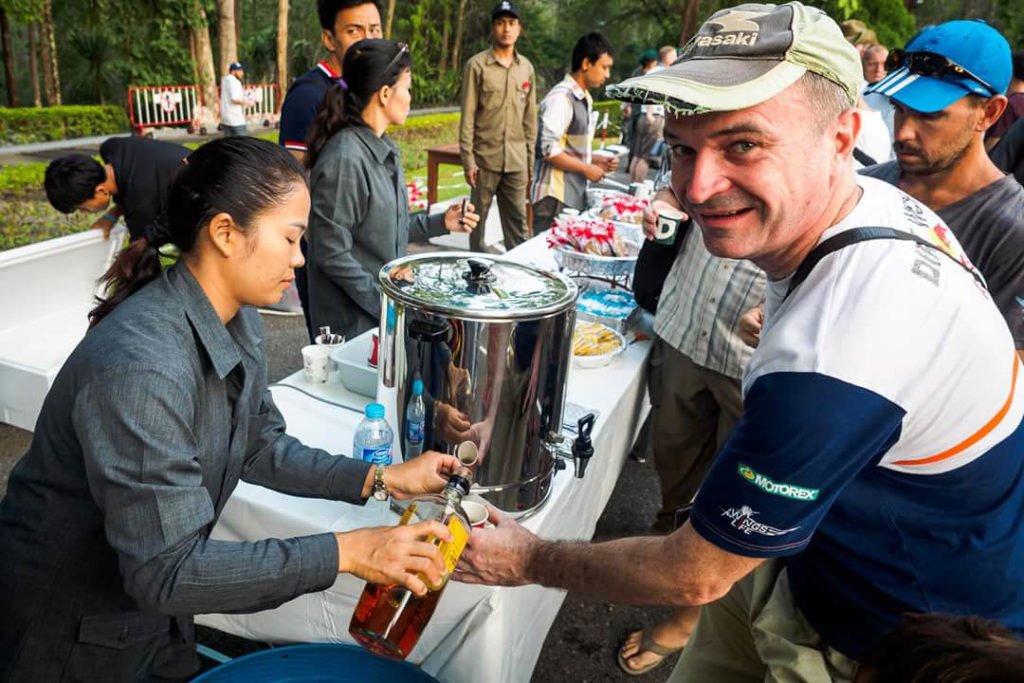 We head back to the bungalow.. Pack up and make our way to Kanchanaburi for the service at the cemetery.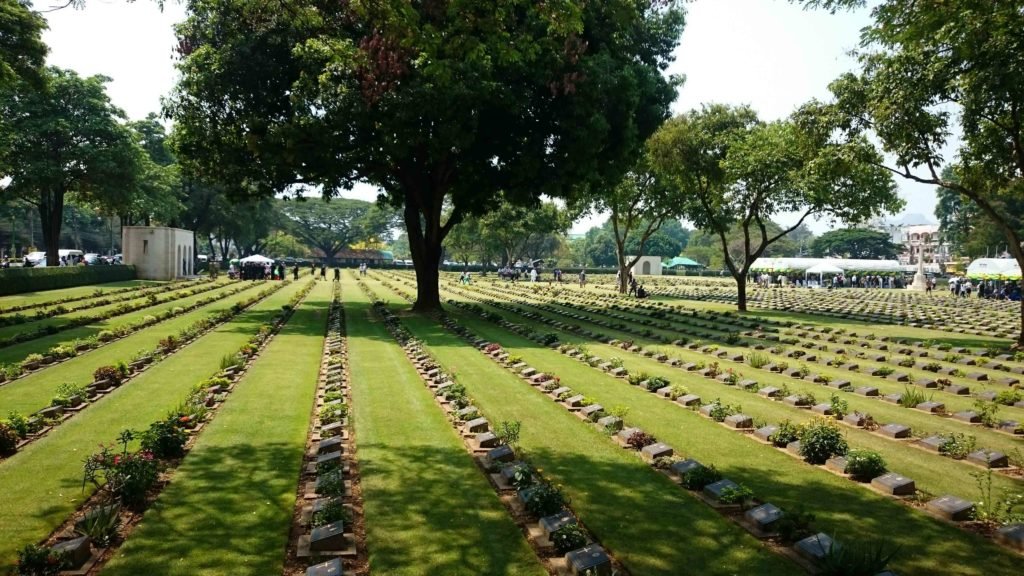 Mike with his family.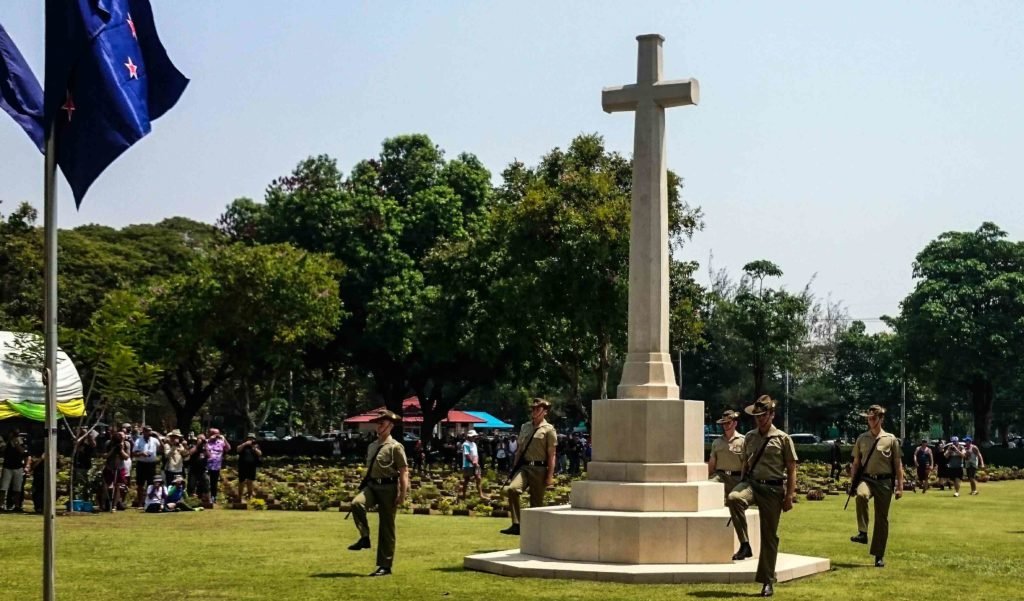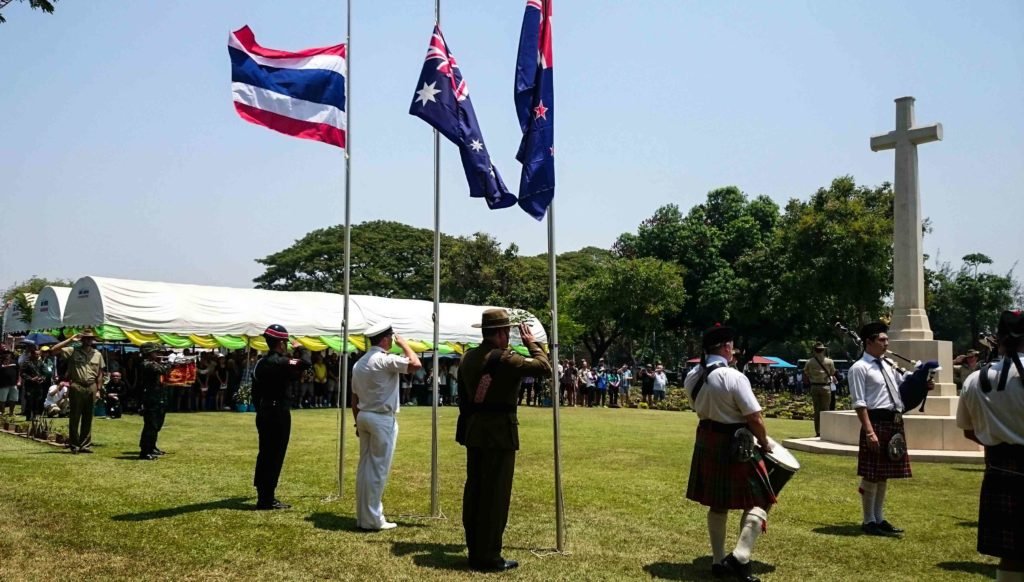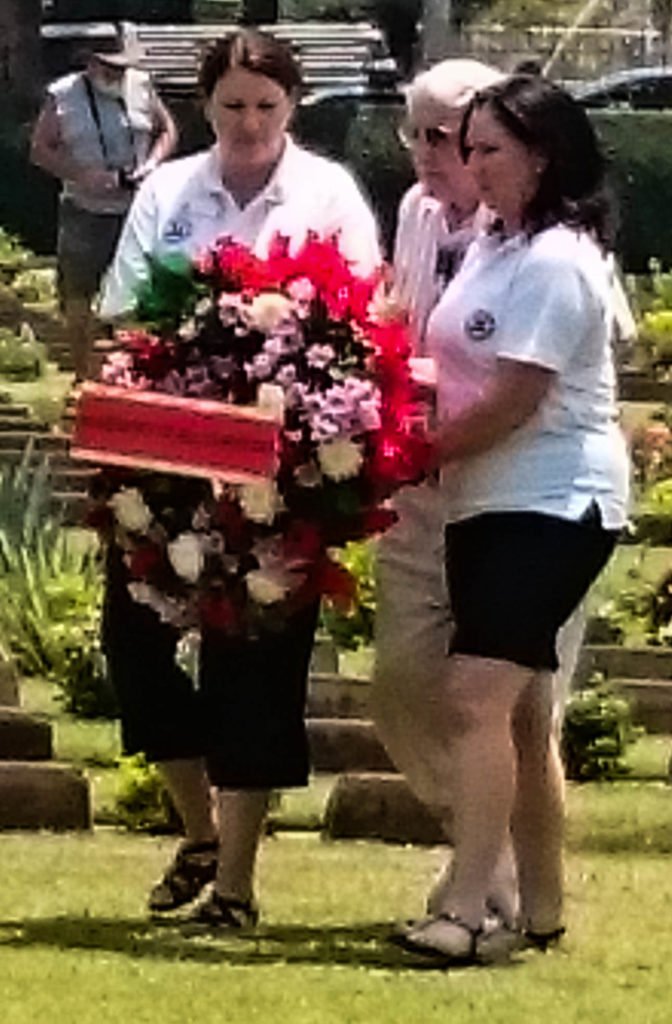 The end of a very special weekend..
Very happy to spend it with Mike and his family.