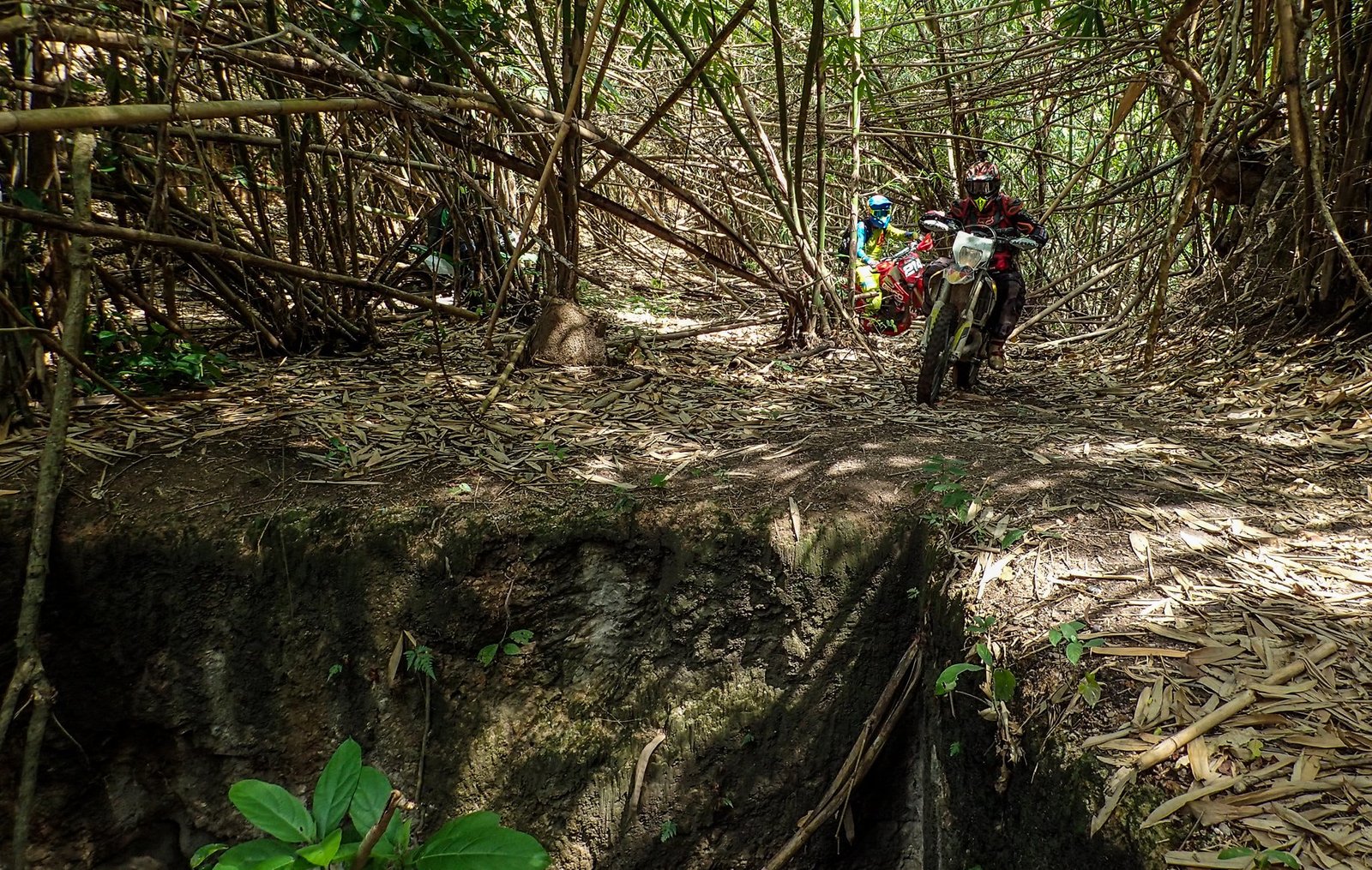 End of lock down coming. Some provinces closer to Bangkok were open a little earlier. So we took the opportunity for an escape to Kanchanaburi.
They were discussing shopping malls opening.. So figured some social distancing in the bush would not hurt.
We head out to Saiyok and meet up with the local boys for another ride up to the Three Elephant Pits.
Hoping this time around. It will be a little drier and therefore easier than last year.
It was easier. A bit. Lots of Bamboo down. If the mud doesn't get you, the rocks will. The soil was pretty much perfect under the tree canopy.
This is a ripper ride that takes you through the mountains and along the ridge line.
My GPS had us criss crossing in and out of Myanmar and Thailand.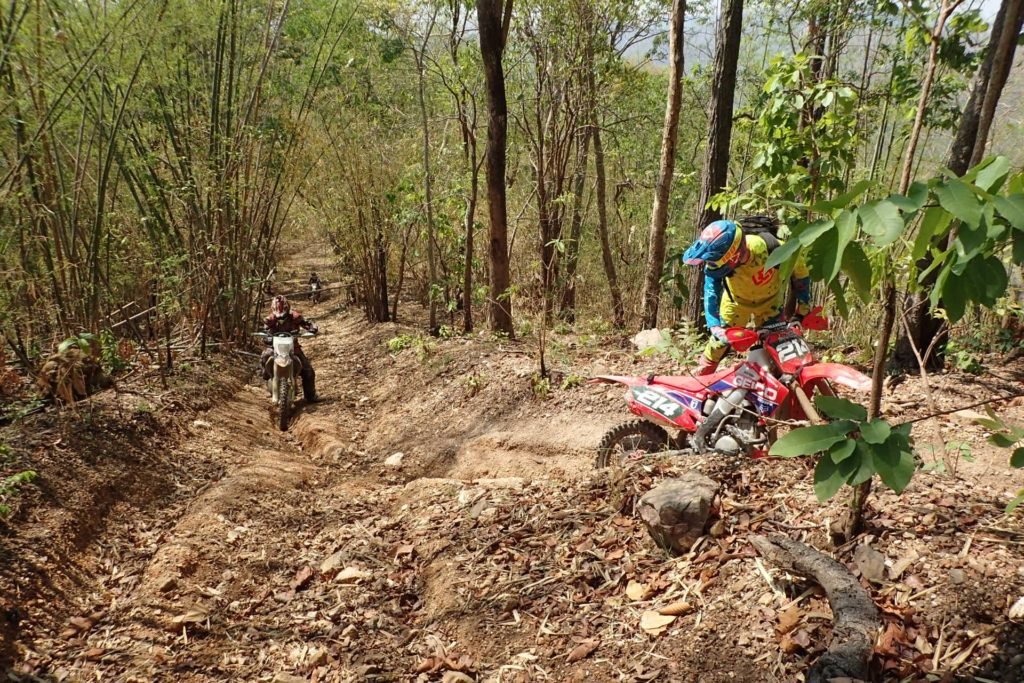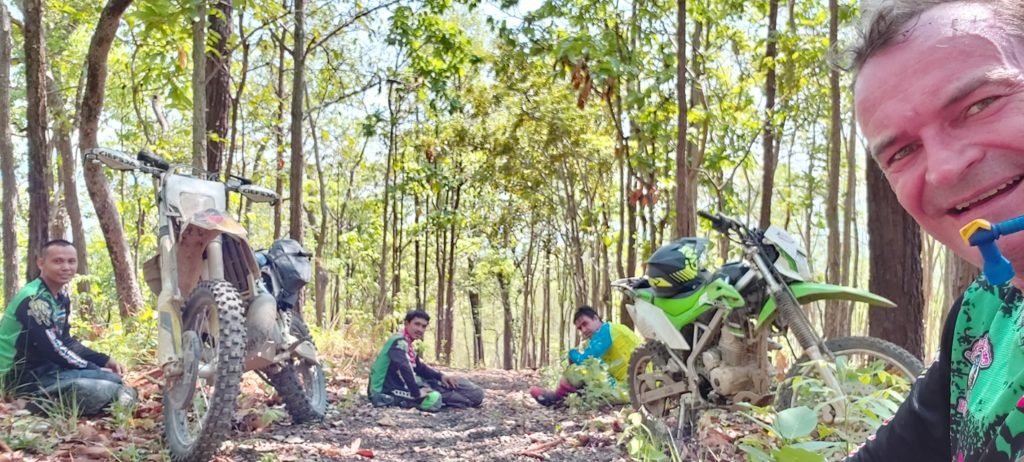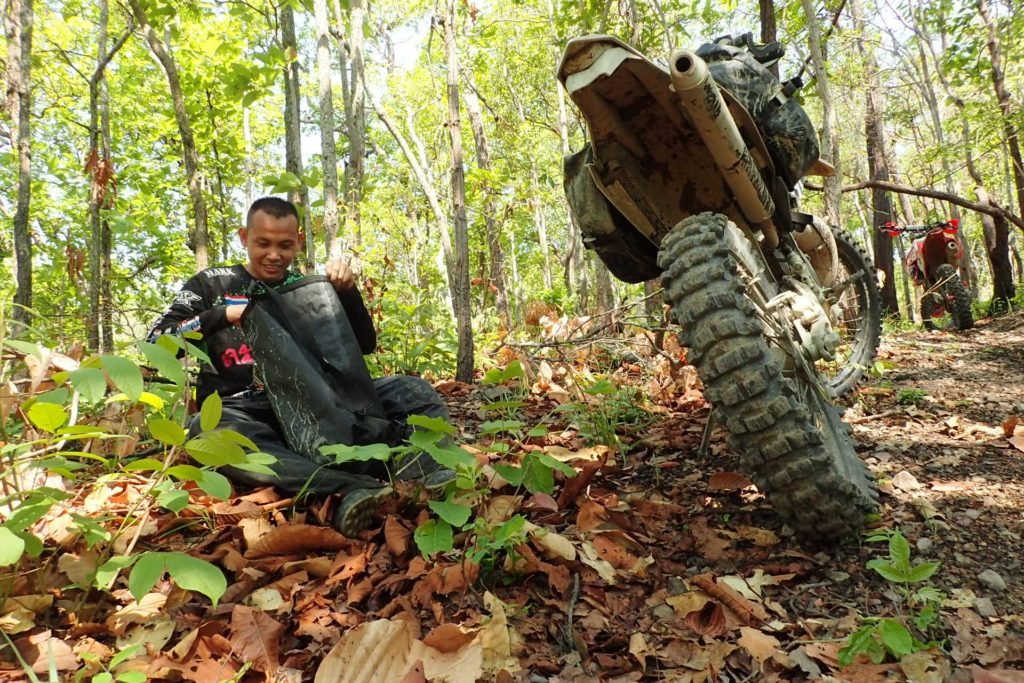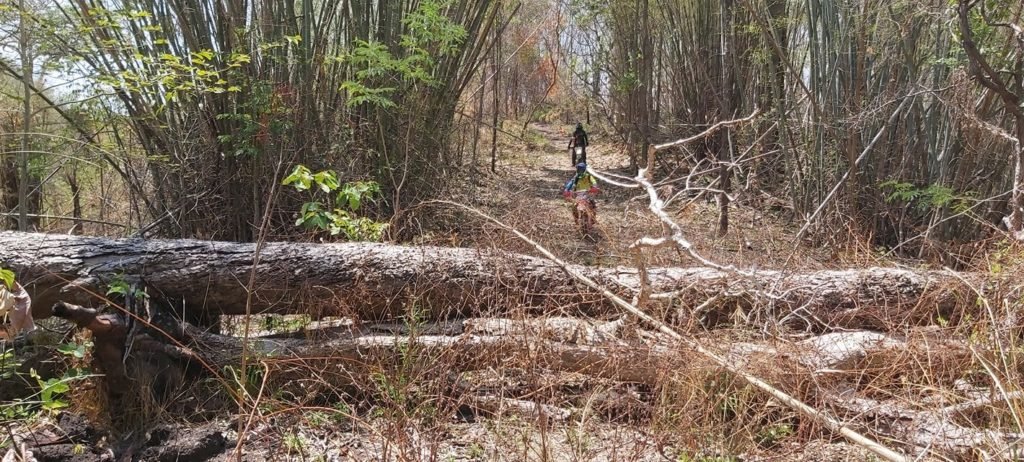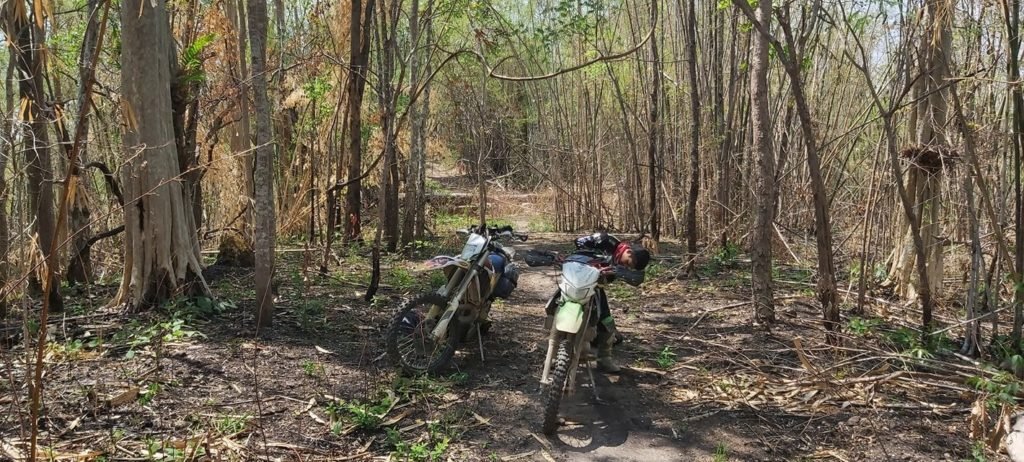 Stop for lunch up here after a decent hill climb..
Nice spot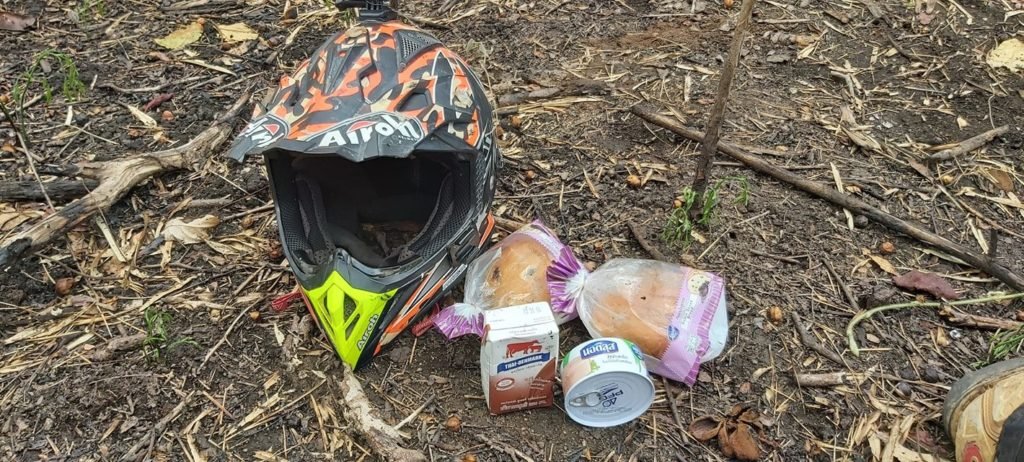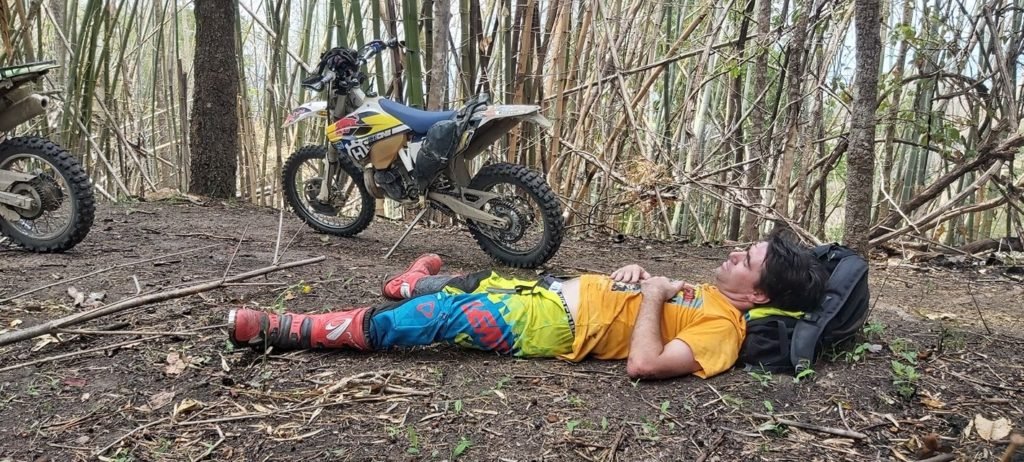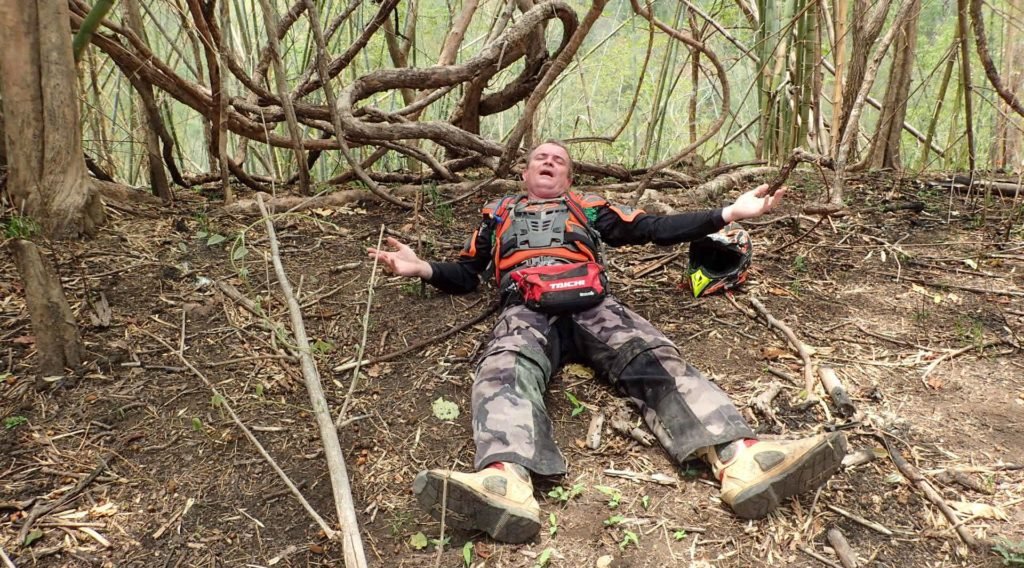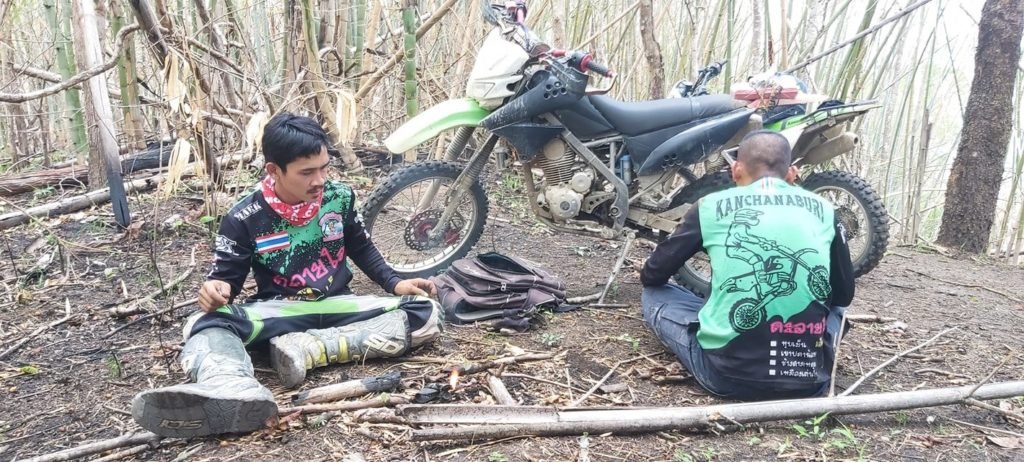 We were stopped further up and had to turn back. Just after completing the hardest bit up the hill.
They were logging up the mountain hill climb.. The big fella with a shot gun over his shoulder was very convincing that we should go the other way.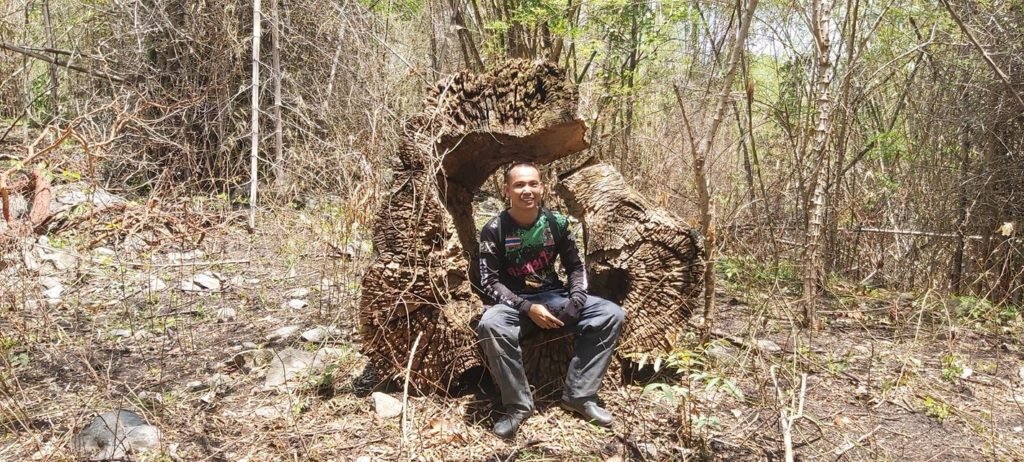 The alternate trail is even harder than the one we had to turn back on.
Totally over grown with Bamboo and a bit of a nightmare if you are tall and on a tall bike.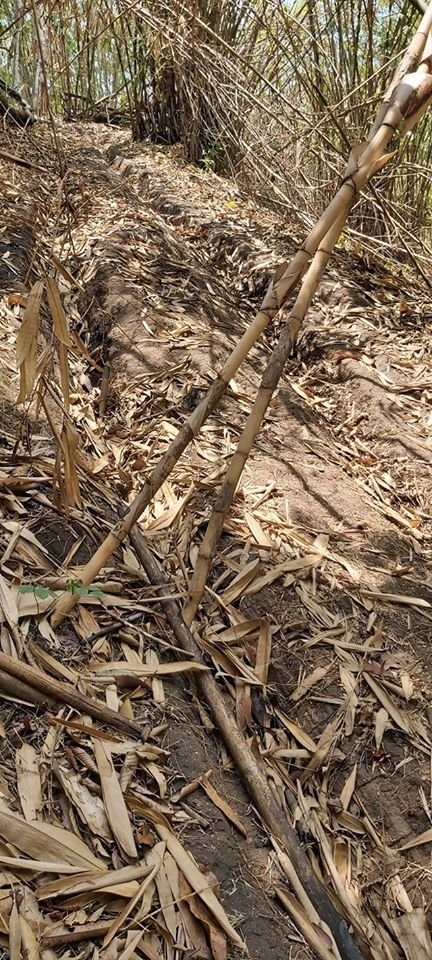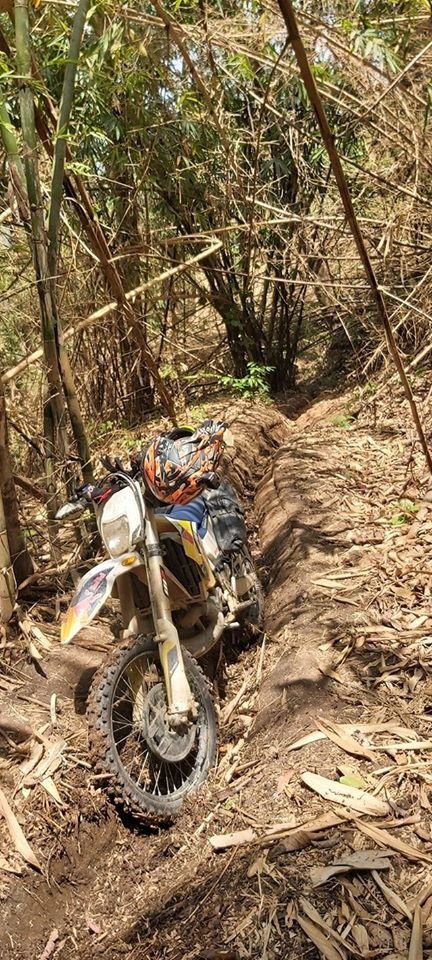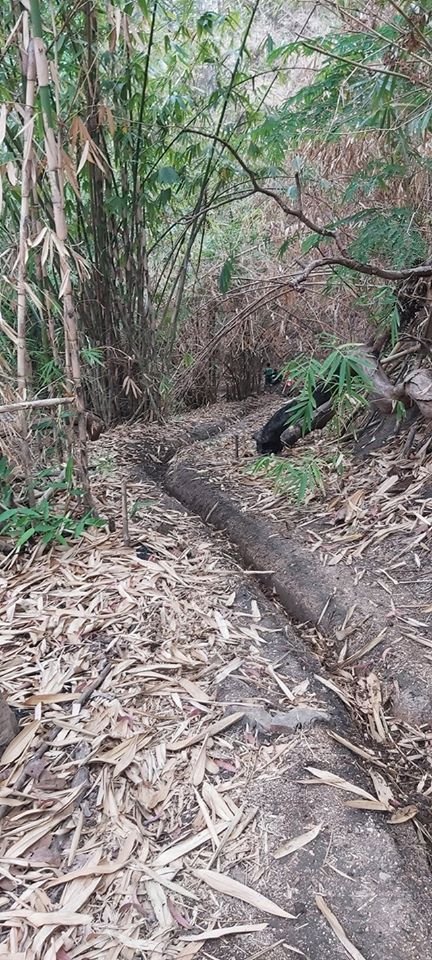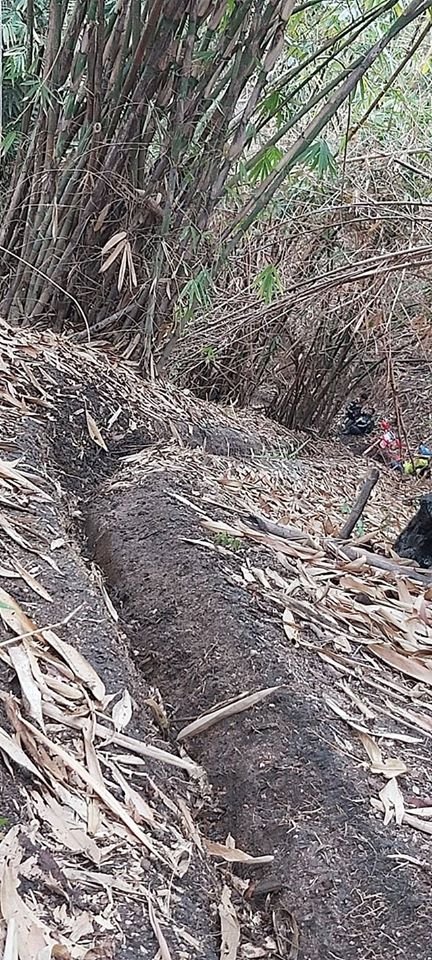 It is steep up and you have been battling hills, bamboo, rocks all the way to this point.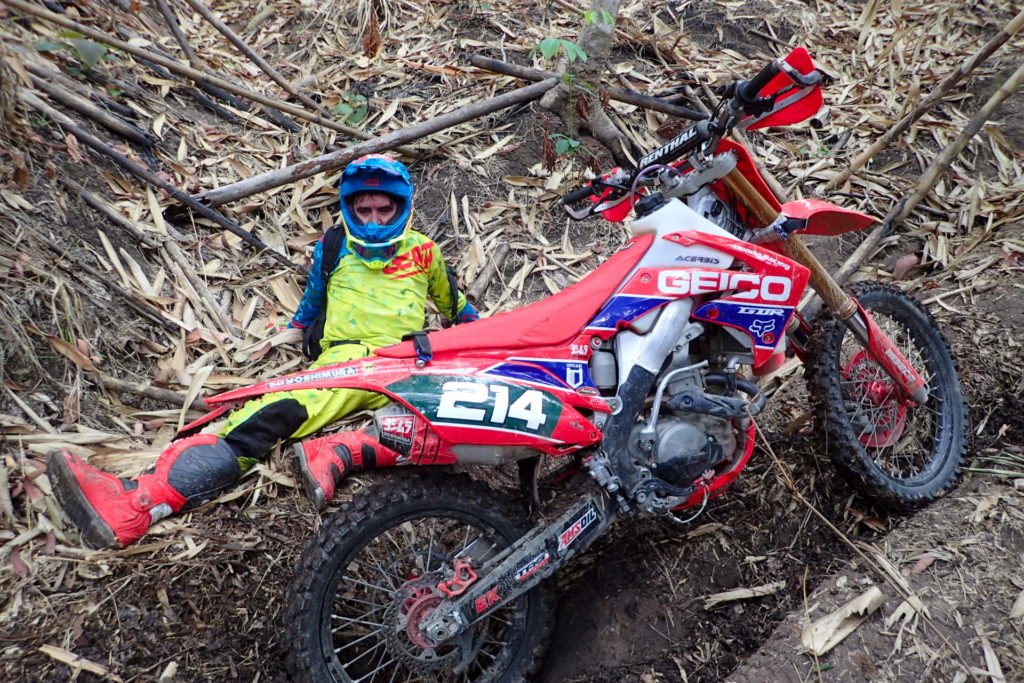 The final part up the mountain.
My heavy arse nearly got stuck a few times in the soft soil.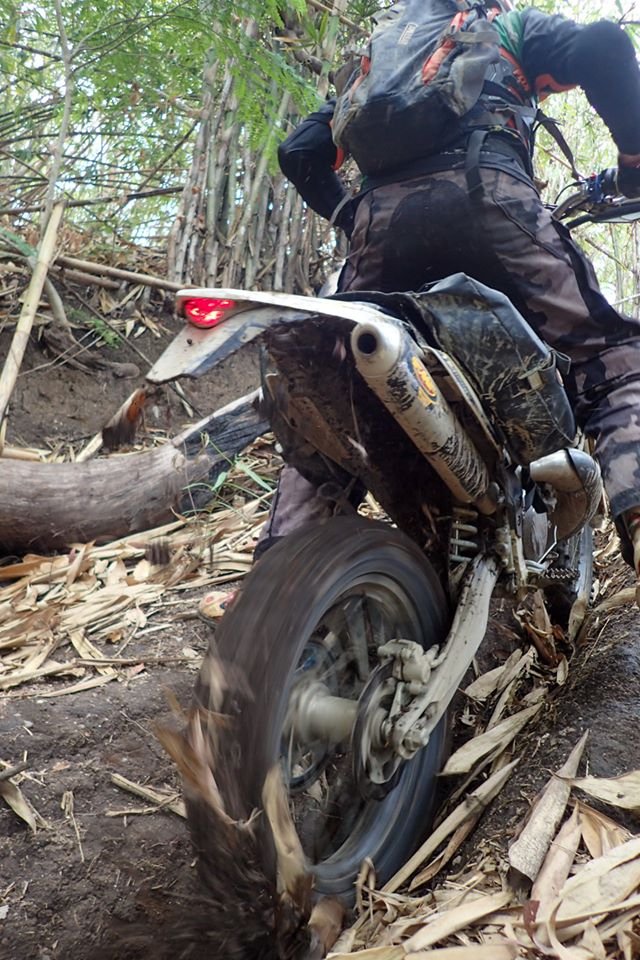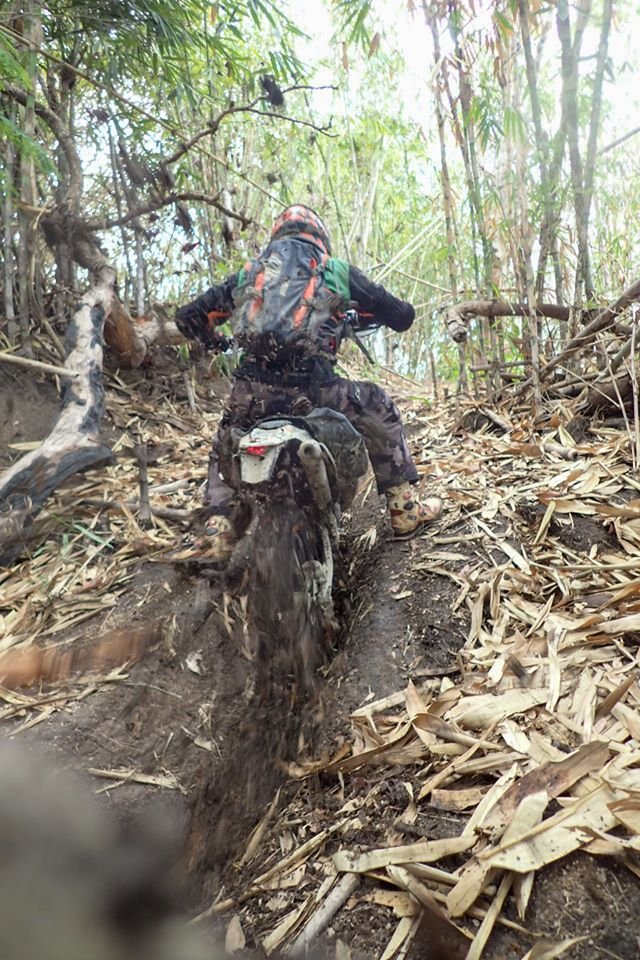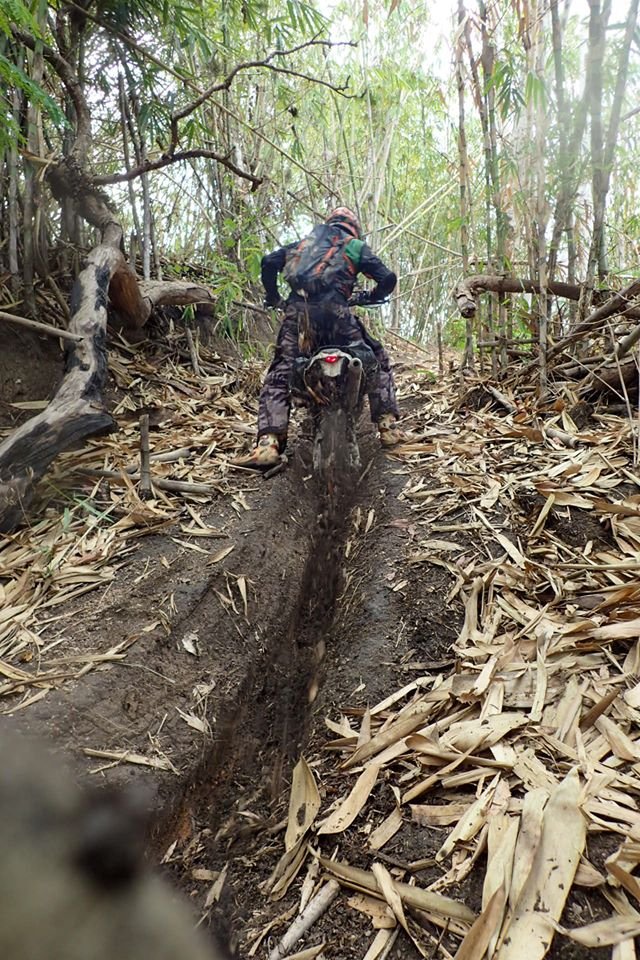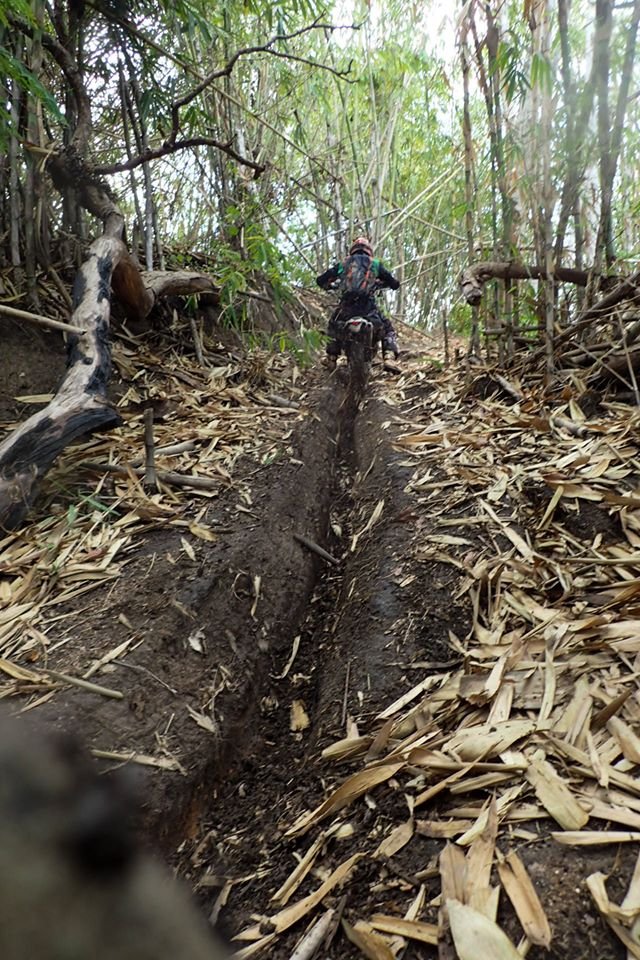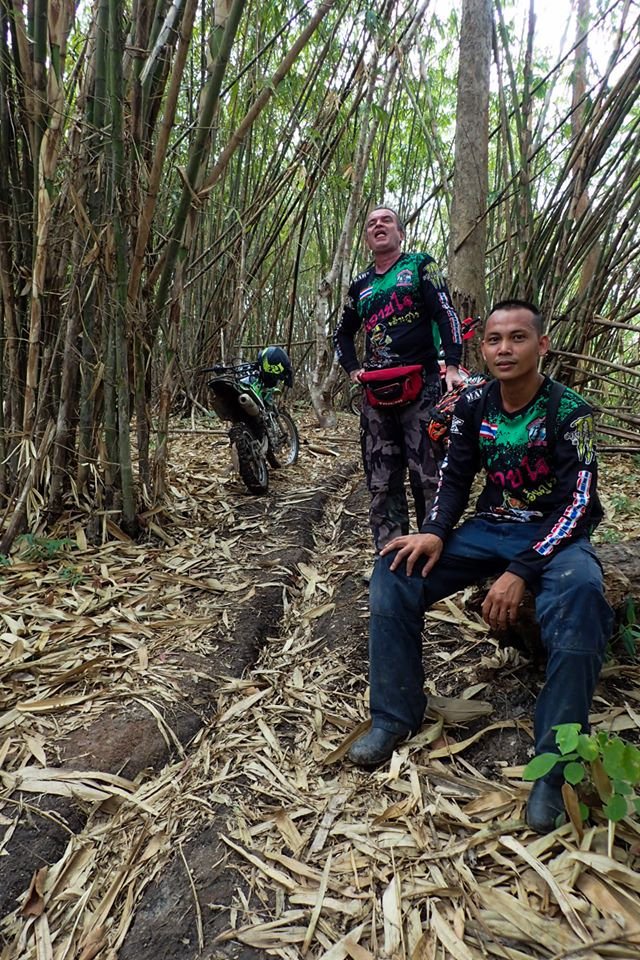 A welcome creek to cool off with some water over our heads.
Again, wished I had bought my water filter. As went through 3 litres and out near the end of the ride.
If we had been stuck in here, be nice to filter water and rest rather than worrying about drinking dirty water.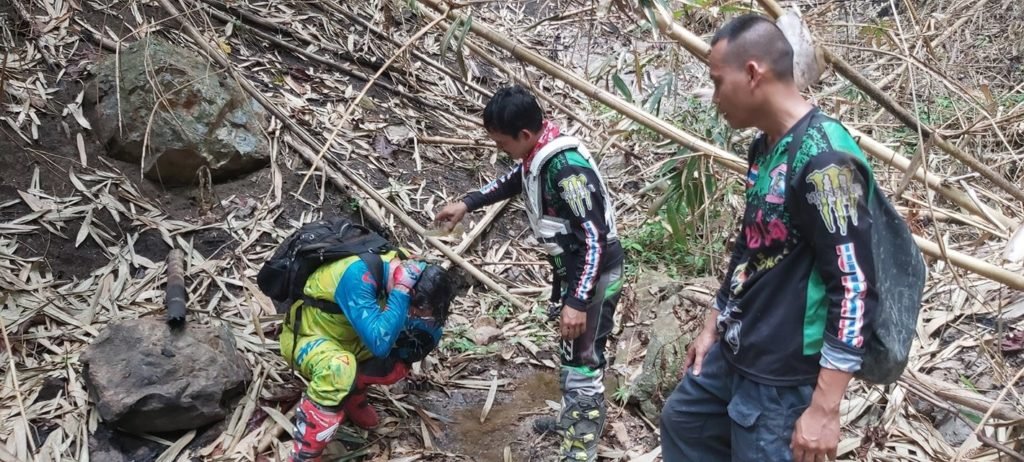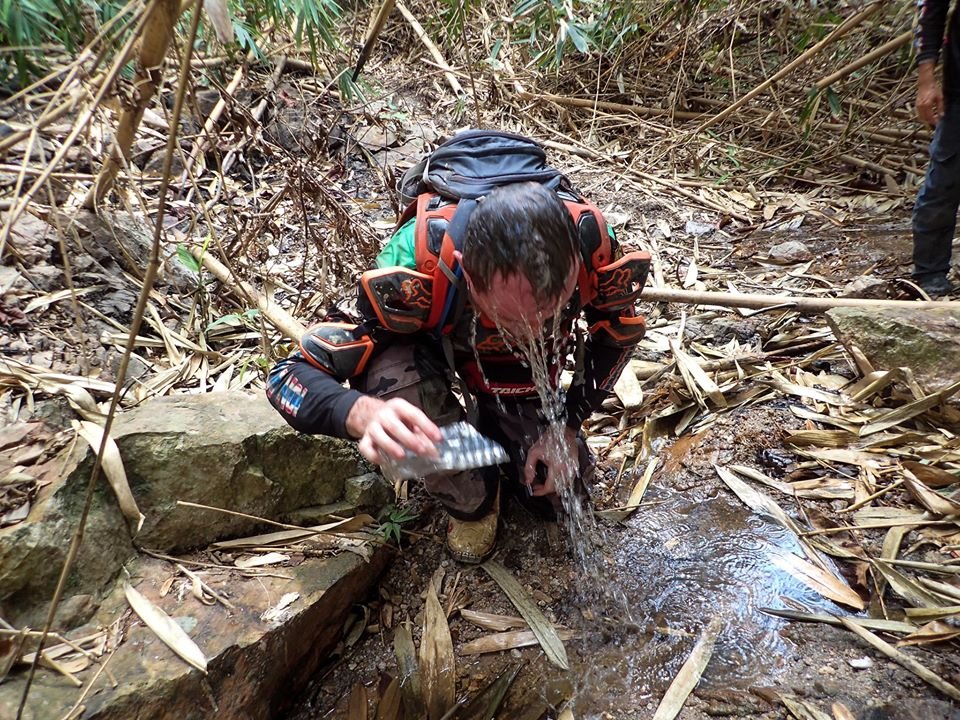 This is a tough old bit.
Tree fallen over the creek and hard rocky climb and tree branches to dodge.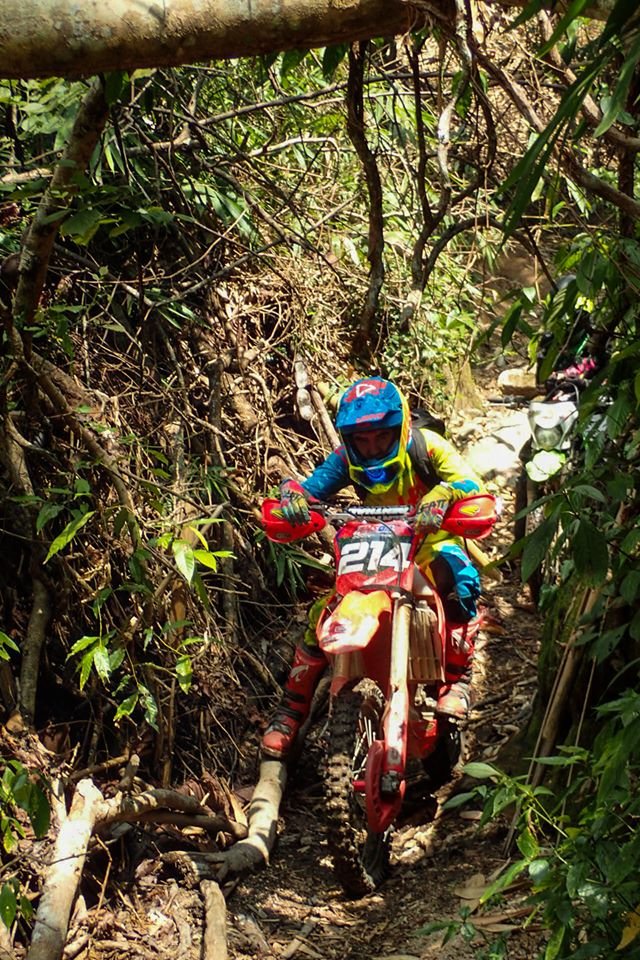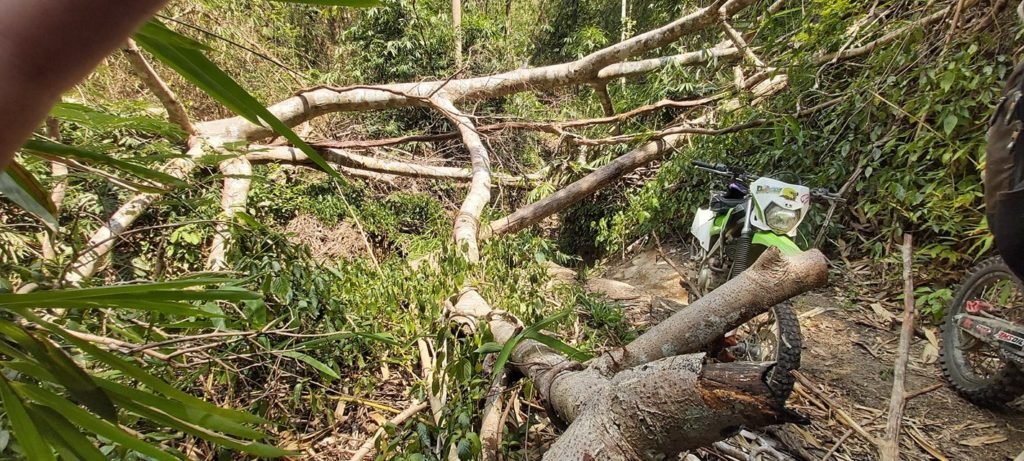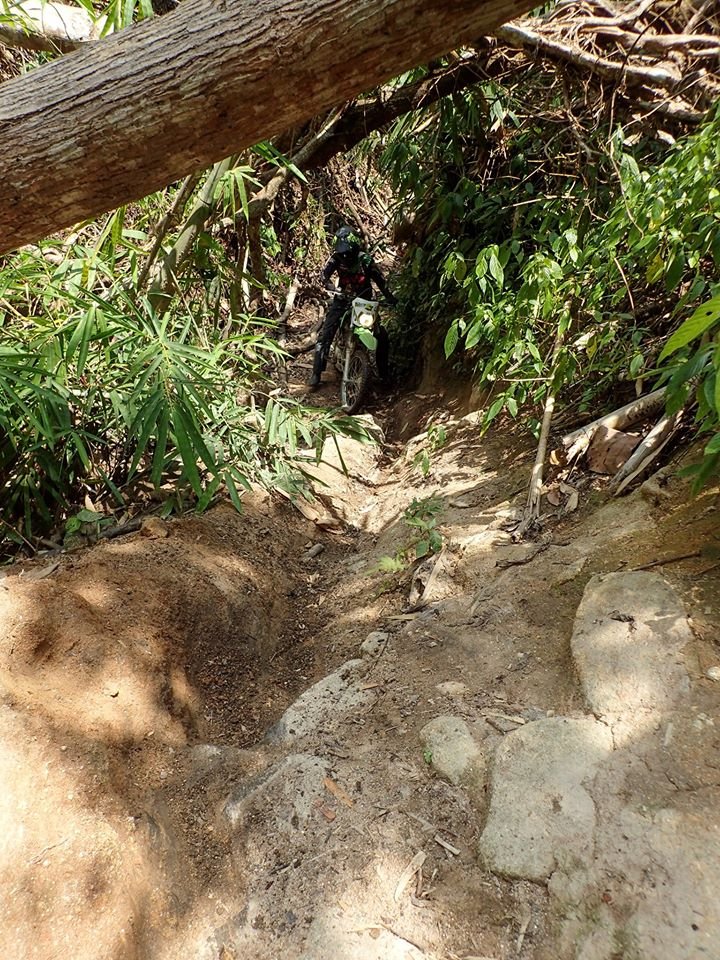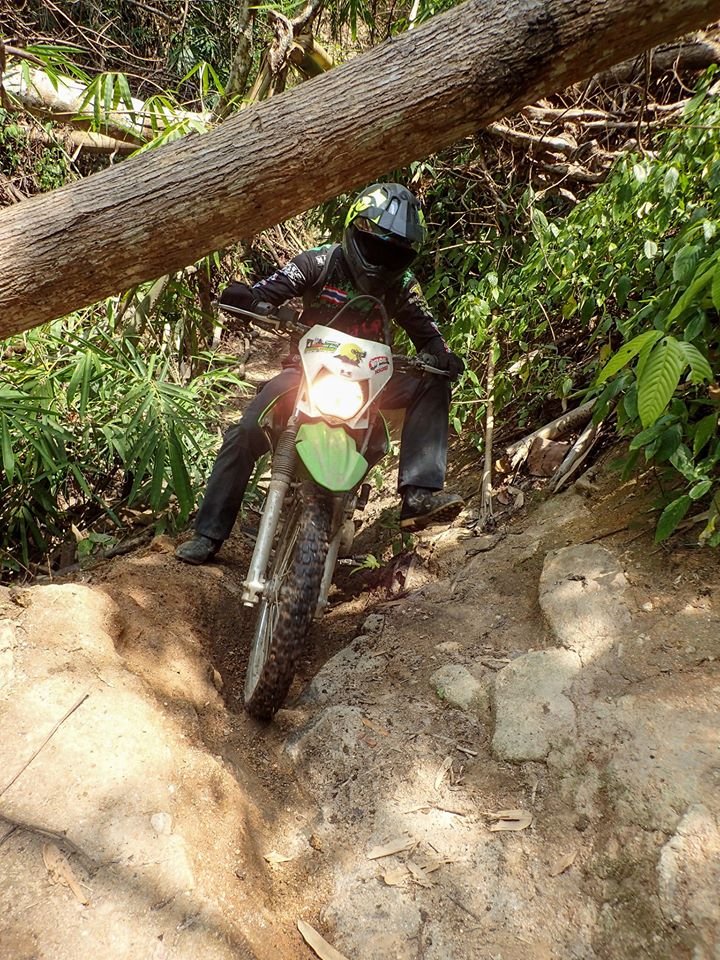 The Three Elephant Pits – ช้างสามหลุม
Made it.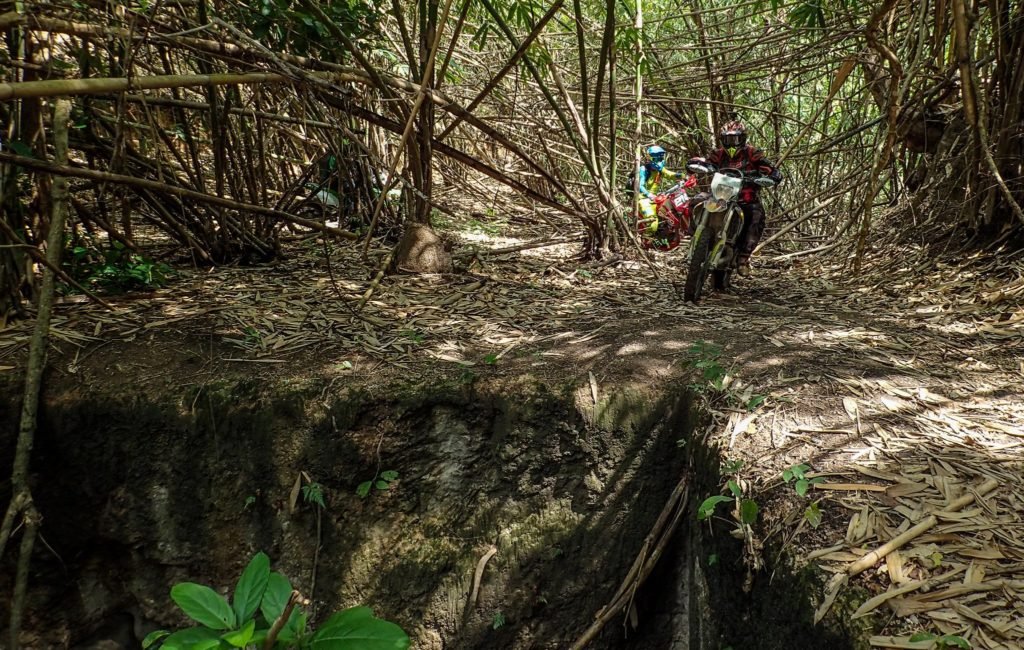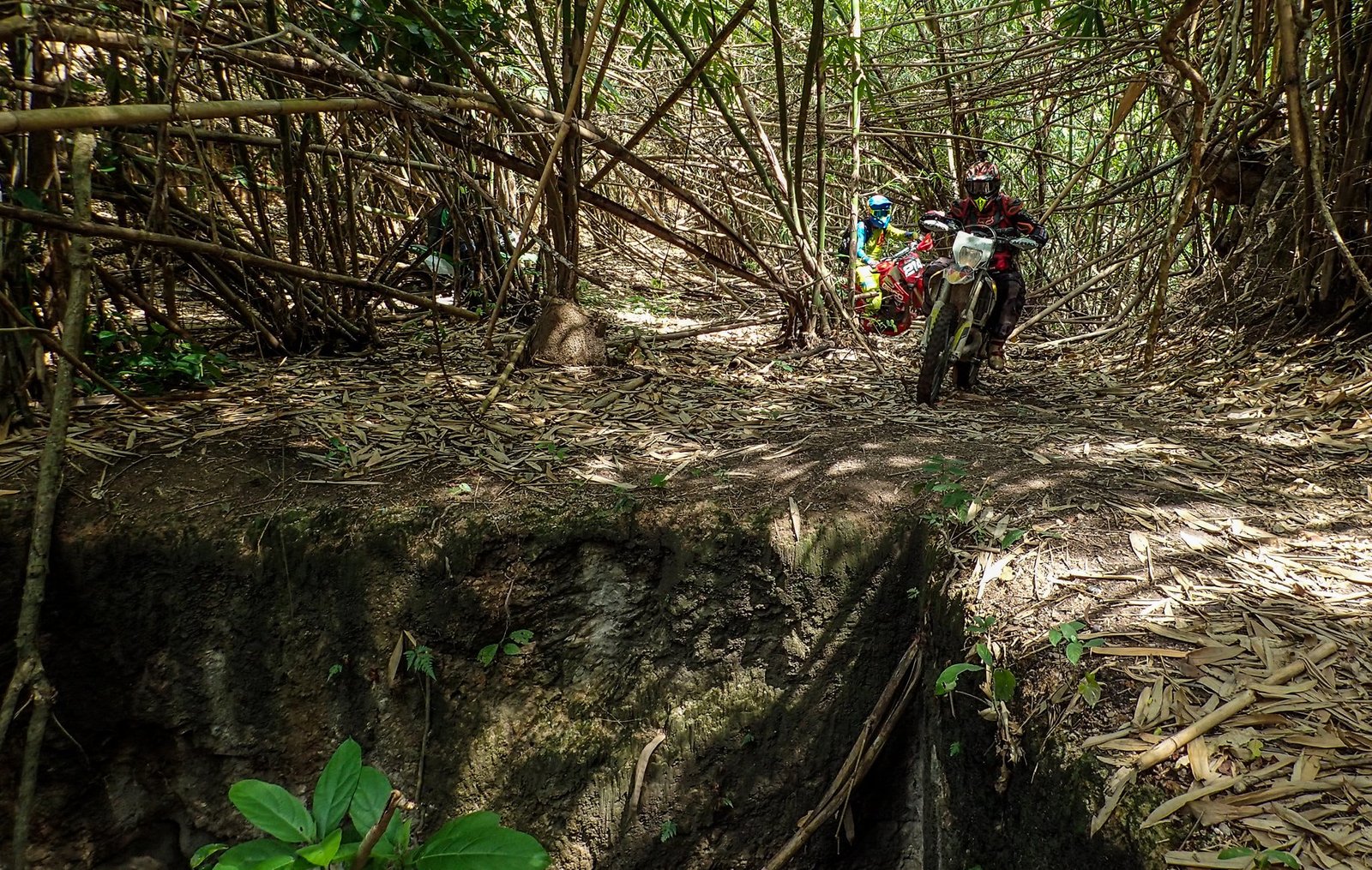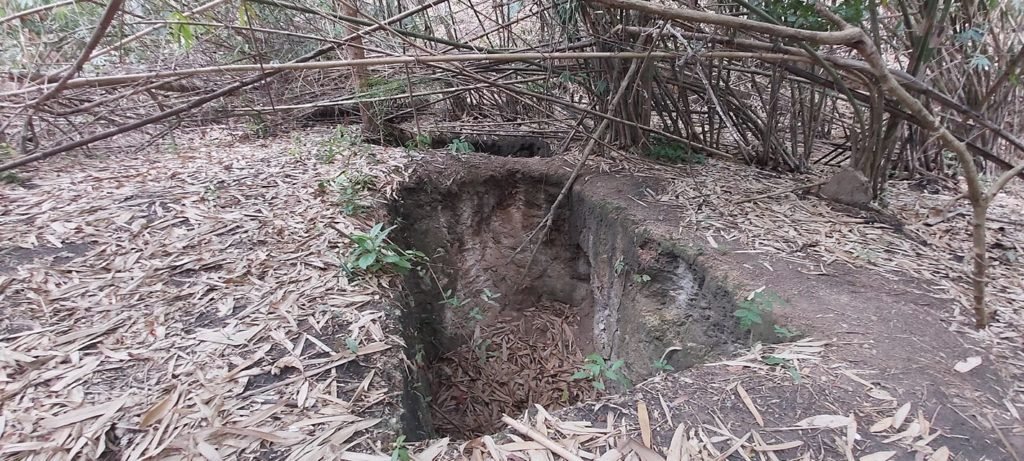 Now we have to get out of the jungle. This is about half way.. A a few more ups, but mostly down hill off the mountain.
There are clutch plates etc hanging off the trees at various hill climbs.
On the way out. There is this abandoned bike.
Just a little reminder. You are not out yet….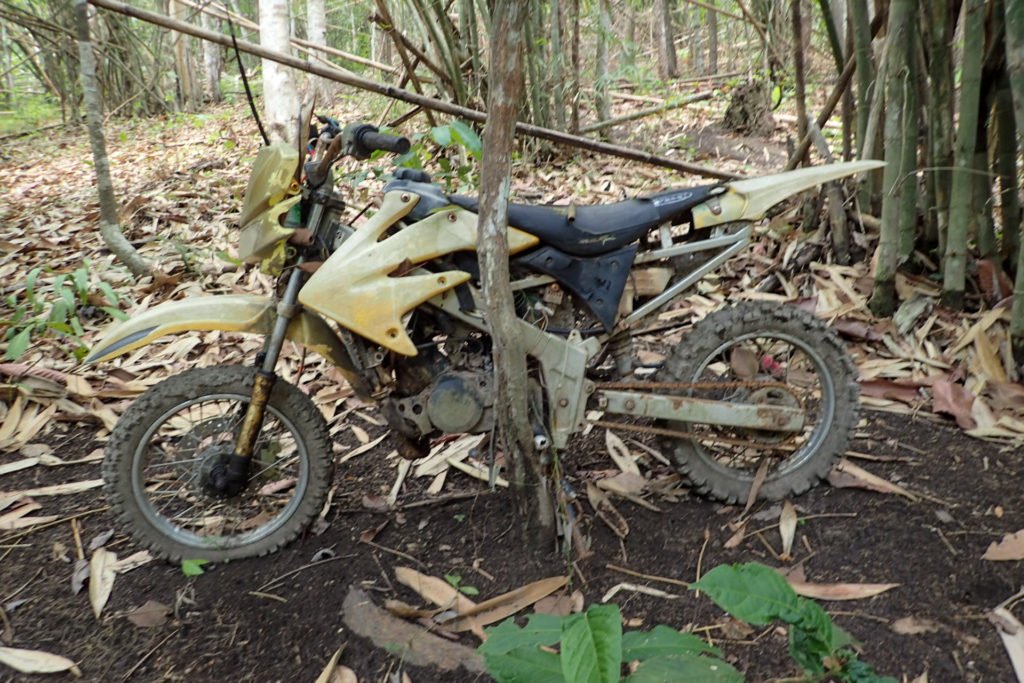 YouTube Video
ช้างสามหลุม – Three Elephant Pits. (The Wild West – Kanchanaburi, Thailand)
One Year Earlier. Very WET
What a ripper ride.. Not advisable to do this peak rainy season after lots of rain as the creeks are too high where you come out of the Khao Pla Noi track.
Plus some Thai riders managed to get stuck in here for an extended period last rainy season. The soil turns to mush and hard to get up the mountains.
Cheers
Brian