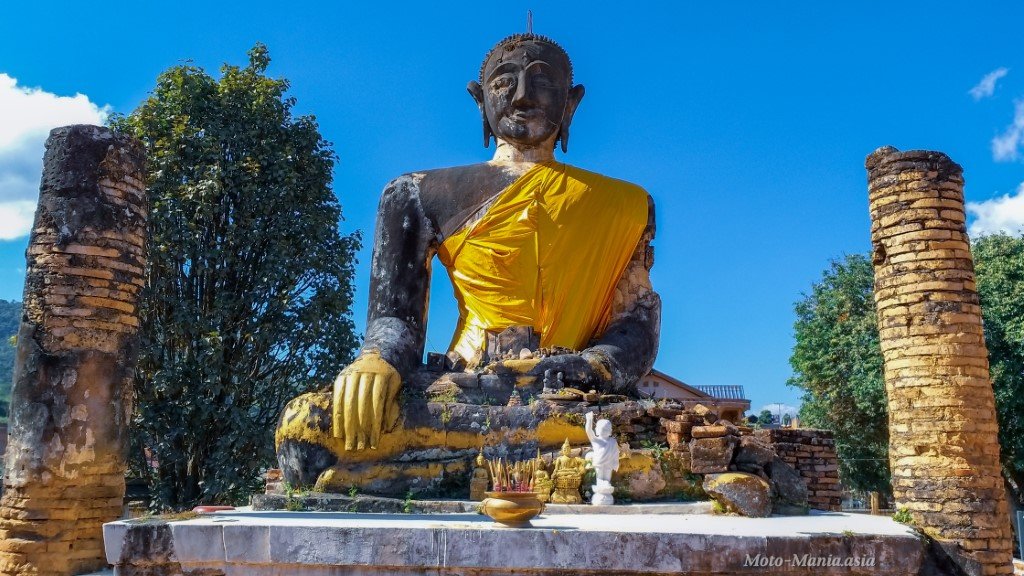 ---
The temple was built in the 14th century and it is believed that the same craftsmen also built Vat Si Phom located a few blocks away. In the 19th century, bandits looted and invading armies damaged Vat Phiavat as they searched for riches.
Fighting during the first Indochina War damaged the temple and its large Buddha image in 1953. The community rebuilt both a year later. But the intense bombing of the second Indochina War damaged most of the structure, leaving the Buddha image, some pillars, and part of a wall seen today.
Located approximately 40 mins drive out of Phonsavan. If you didn't know exactly where to go. You would ride right past.