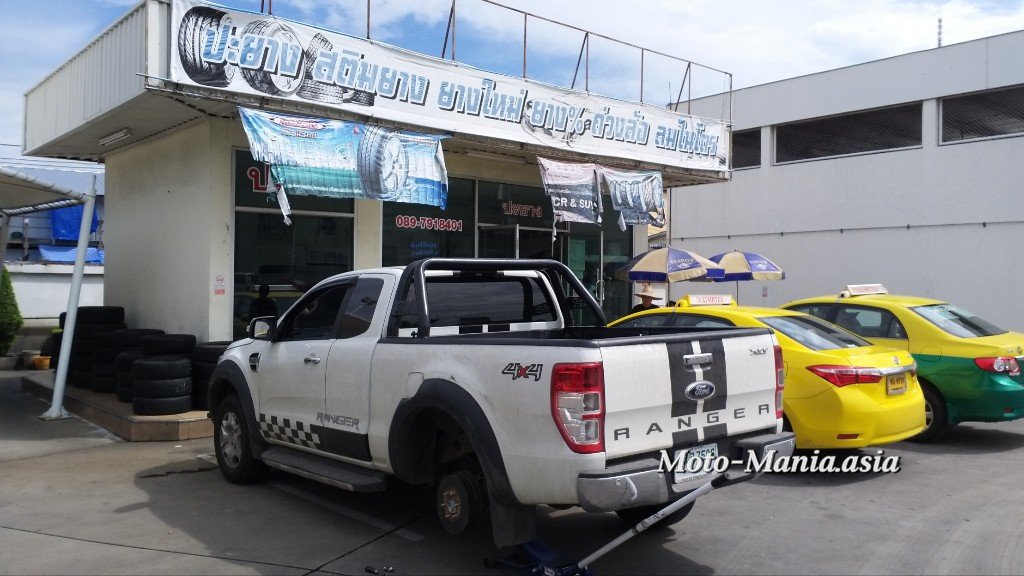 Difficult to find a tyre shop that will do anything more than a temporary patch and consider that permanent. Asked at a couple of large tyre re-sellers. Only interested in the temporary plug / fix.
The shop below will do the job for car and bike tyres with a proper patch from the inside.
Located just off Vibhavadee Rd up the road from the Army Club.
At the main road, look for the Taxi's going in to top up with NGV or LPG.
The shop is located at the back.