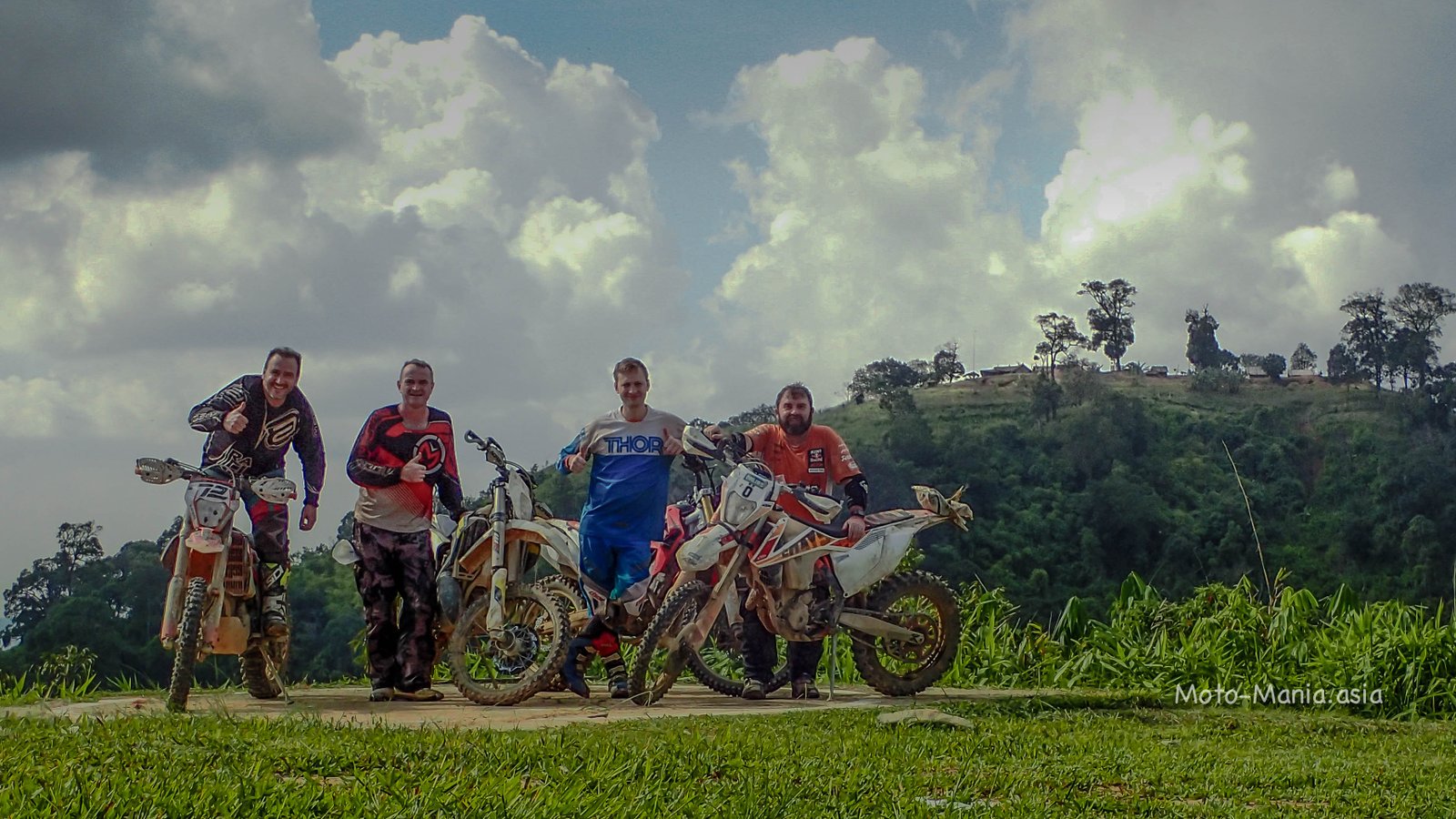 Combining a couple of brilliant rides up Khao Pla Noi in to one post.
The Riders:-  Grant, Ricardo, Brian, Filip and Lee.
Head from Baan Ricky up to the Sai Yok suspension bridge. On to the first ranger station heading towards the single trail. Then meet up with the 4WD track leading to the ranger station at the base of the mountain.
Last but certainly not least.
The climb up to the Border Patrol Police looking at the Burmese Army on the other hill top . Approx. 200 metres above sea level to 1000 metres in pretty quick time.
Then back down and a big loop around back towards Baan Ricky.
What a Ripper ride..
Pictures from the ride are below the videos.
The Thai Burma Border Milk Run ( Khao Pla Noi )
Riding the Rapids to Khai Pla Noi
Another blast through the rocky creek.
Quick blast out heading back towards the suspension bridge
The creek was too high at the first ranger station. The Rangers directed us to another way around.
Looked busy with locals walking and getting the scooters ready to carry over.
GPS Coordiinates 14.2563,98.9289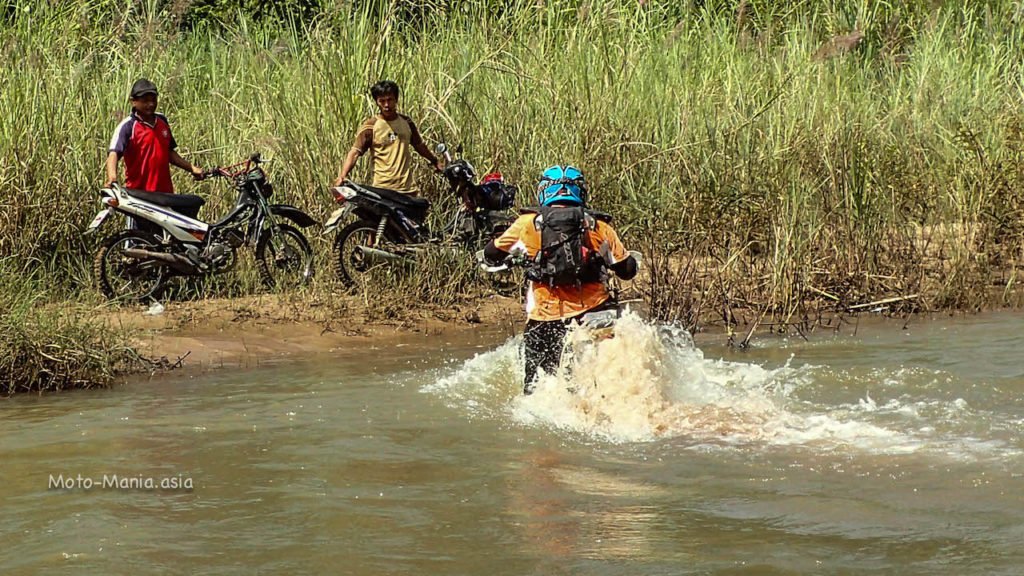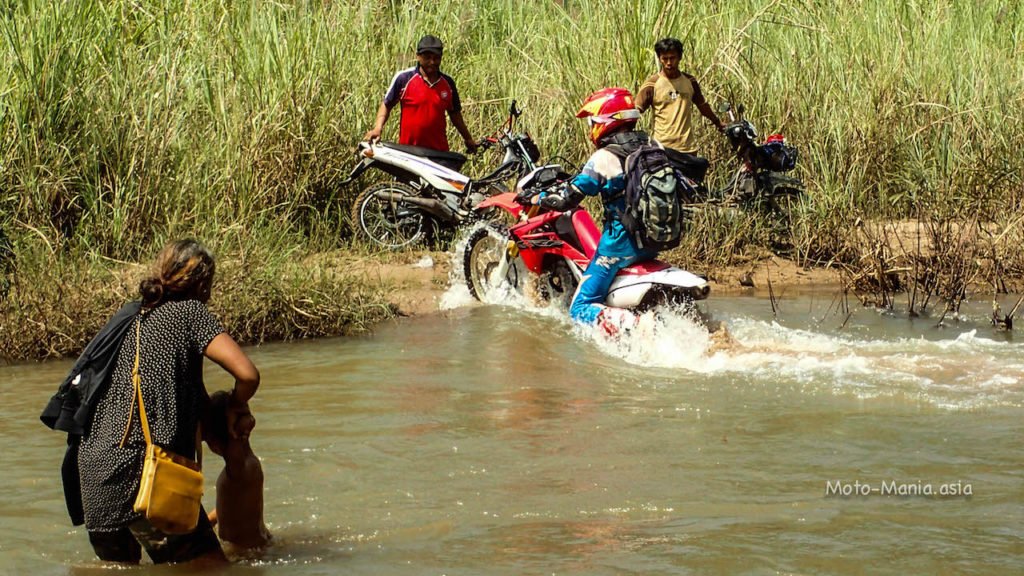 After joining back up to the track.. We make it to the 2nd ranger station at the bottom of the mountain.
The Police asked us to carry up a little grill of some description…
BBQ tonight at the top of the mountain.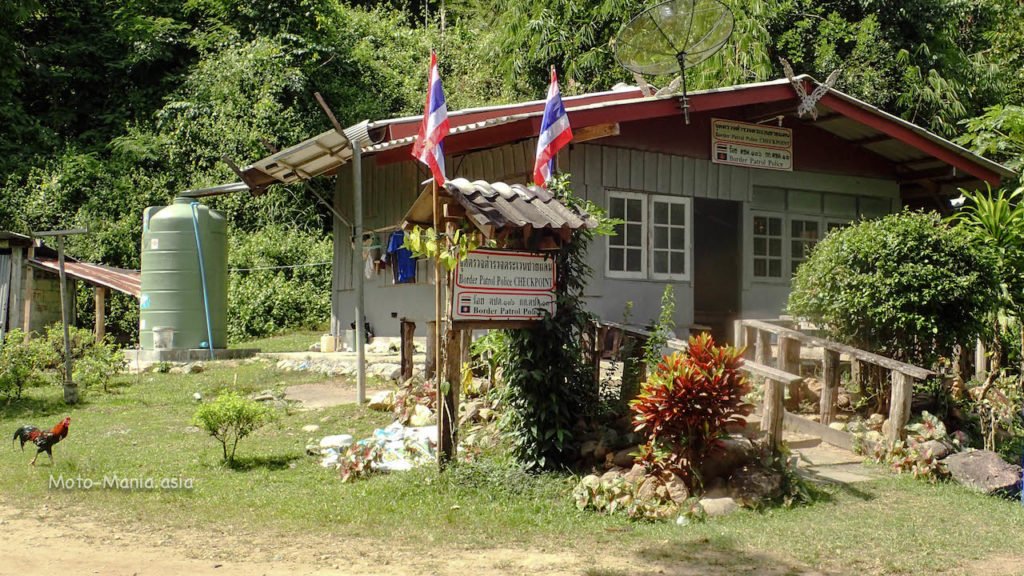 The track is in bad repair, really rutted. Trees down, etc.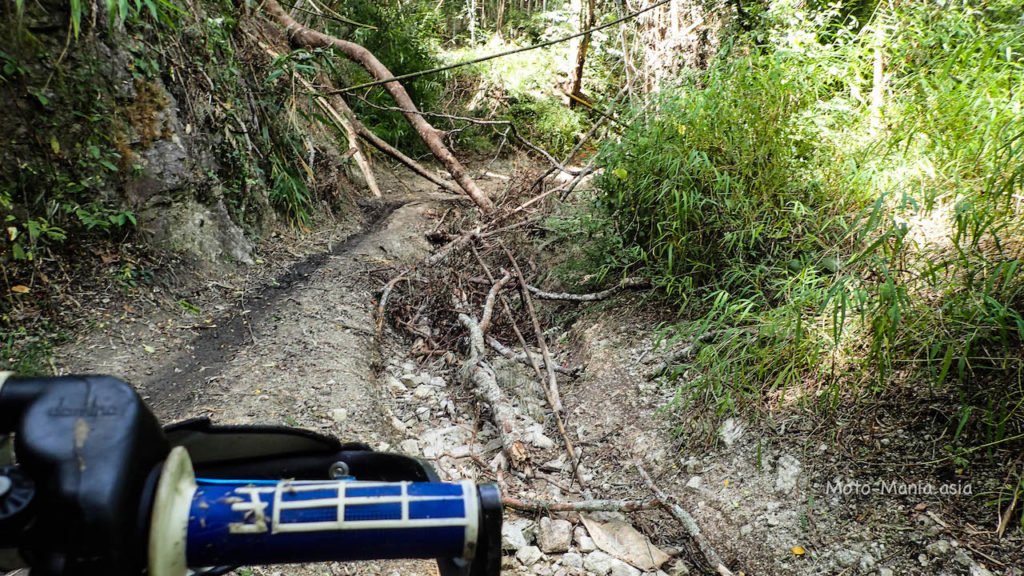 Lee had three spills.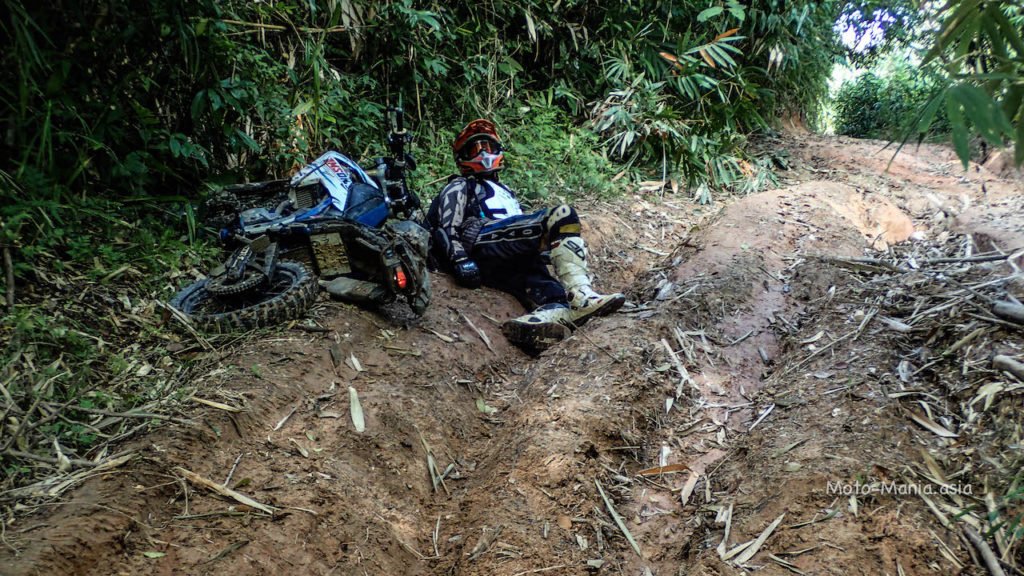 I had one rather " inspiring " spill.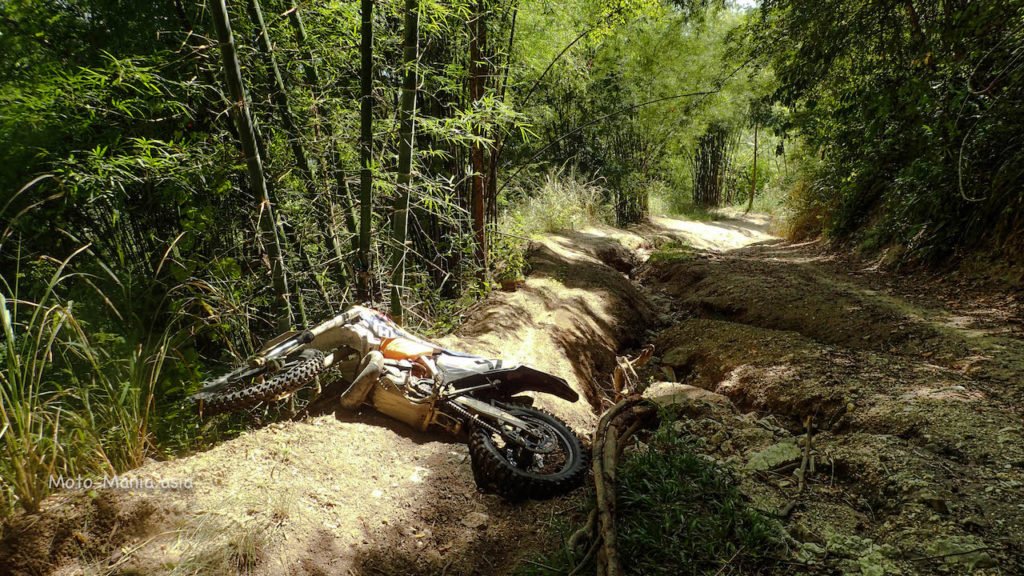 A long way down… not the TV series..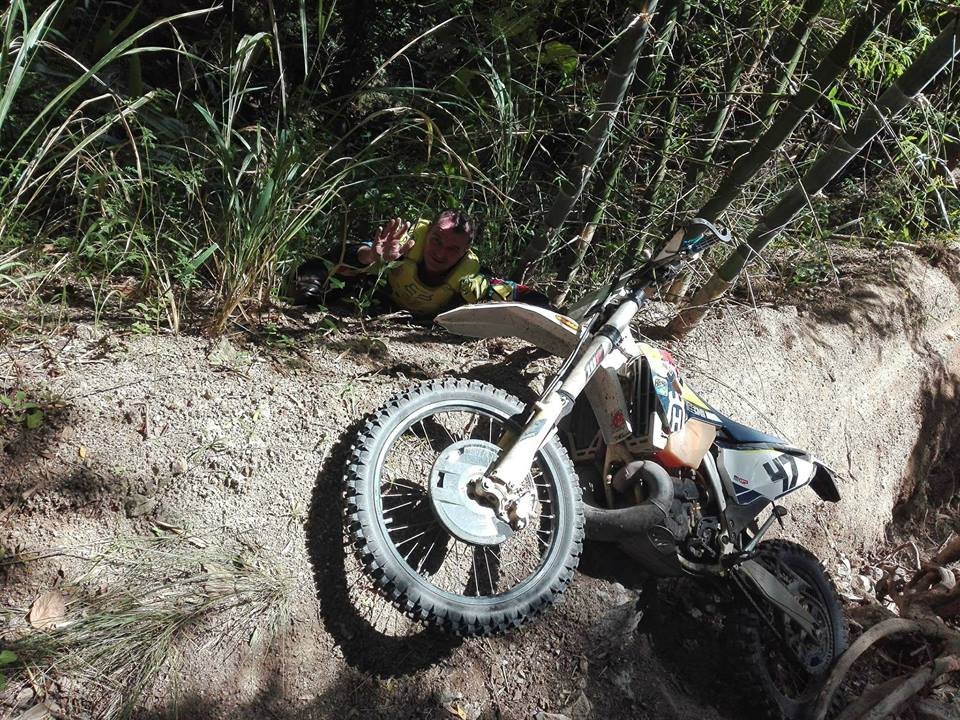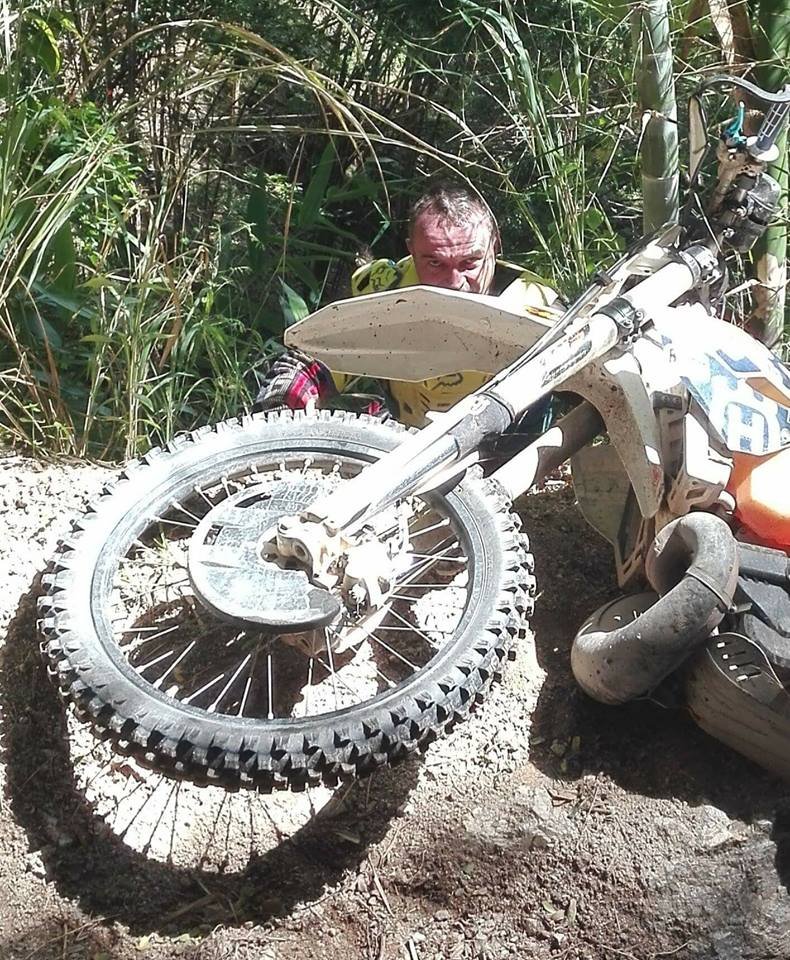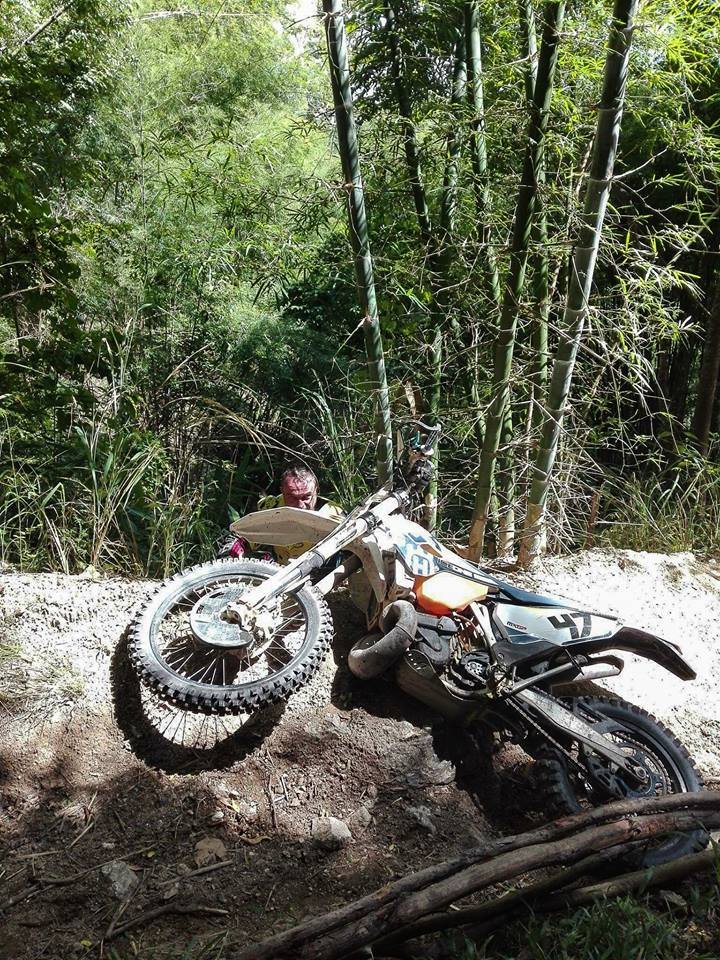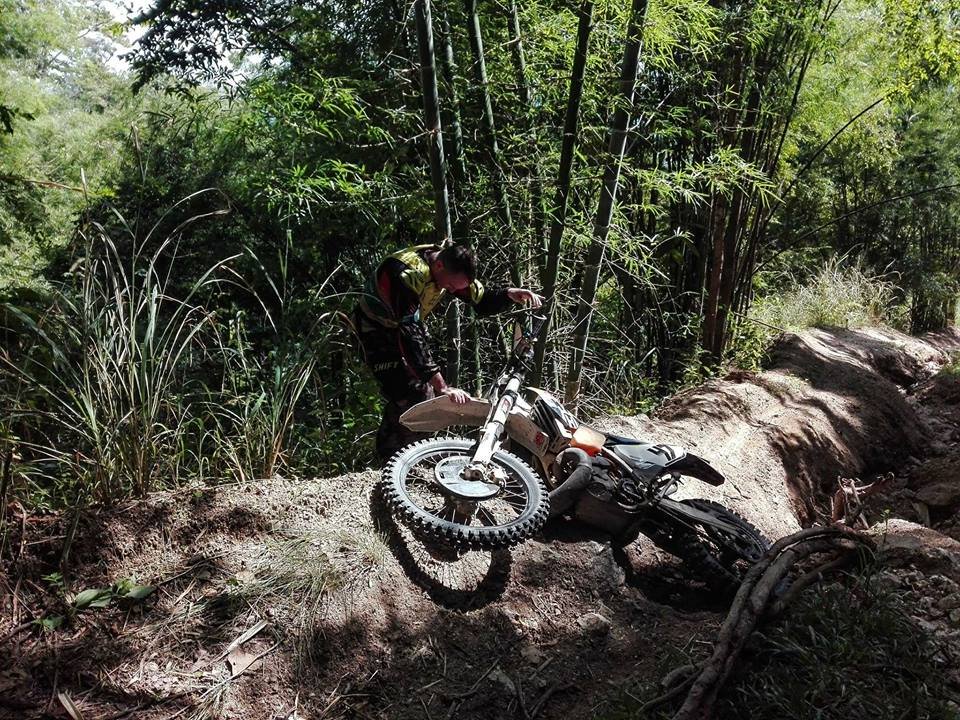 The following picture is for Lee.. Turn left.. Lee went right and in to Burma.
I could see the Burmese army looking down from their camp while he zigged and zagged.. Then made it back to Thailand.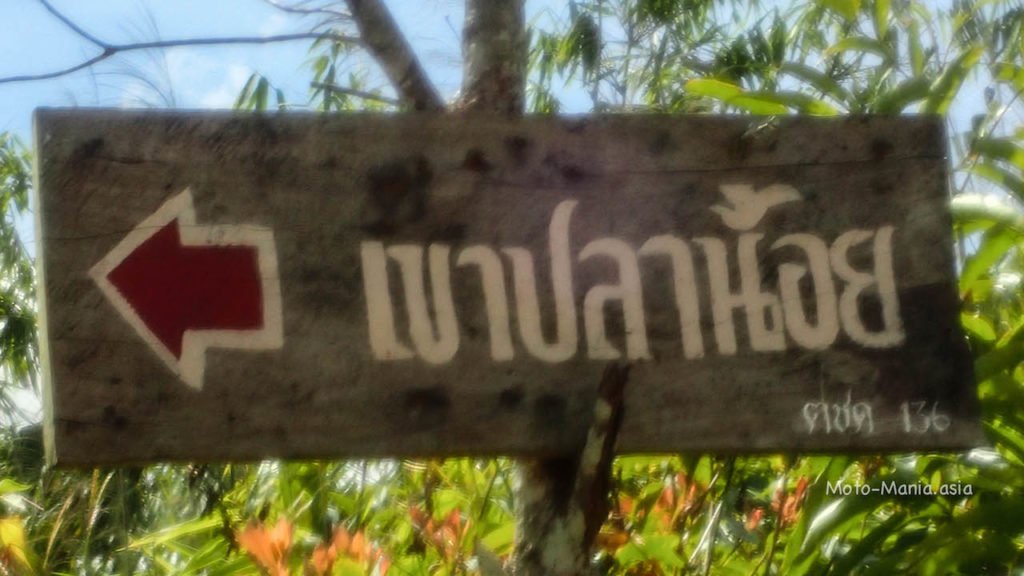 We made it to the top..
Border Patrol Police Helipad
GPS Coordinates Lat 14.20961 Lon 98.76705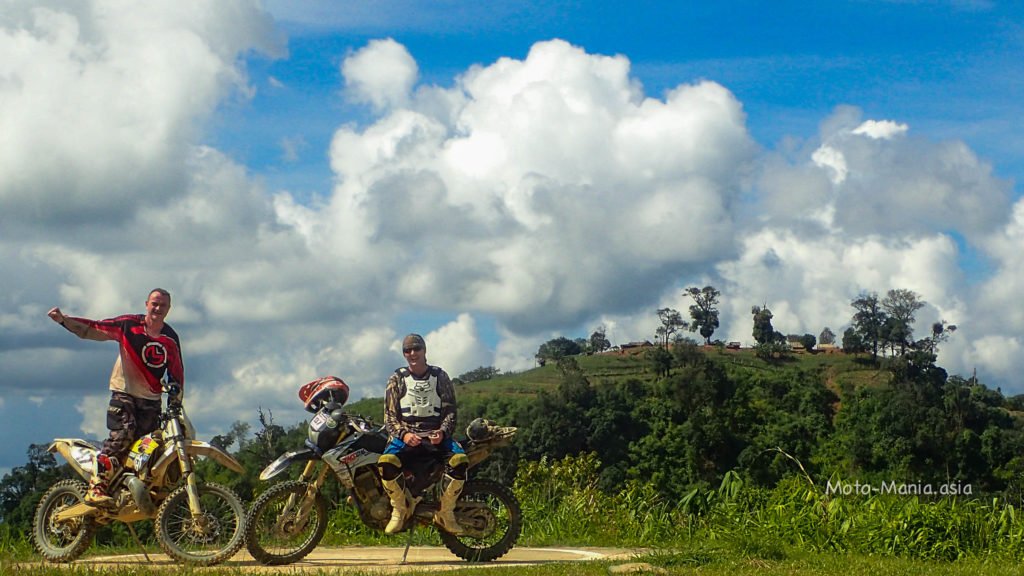 Two weeks earlier with Grant, Filip and Ricardo.
DHL we deliver.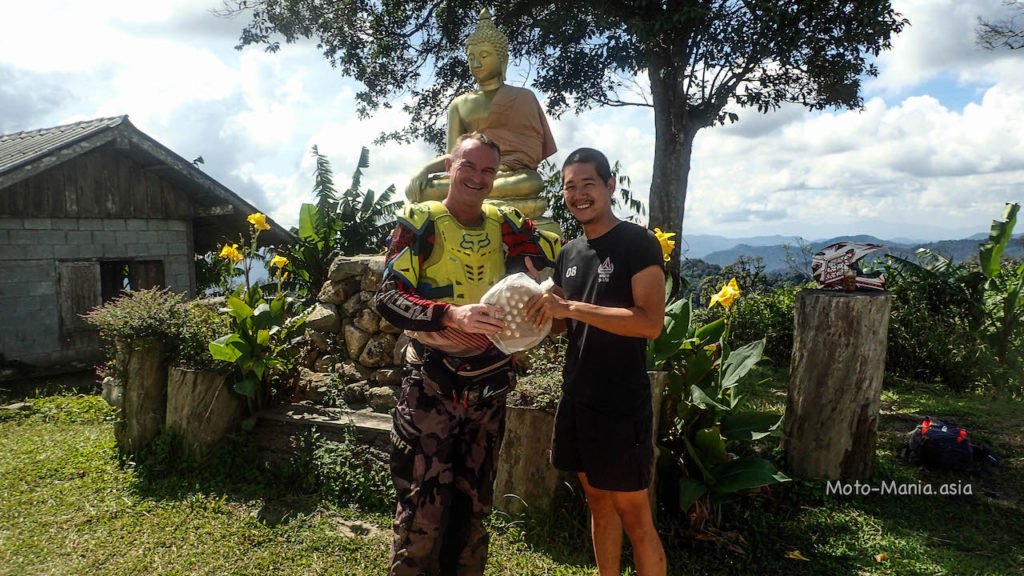 Check out the new border marker put up a couple of weeks earlier.
The Burmese army are on the hill top behind.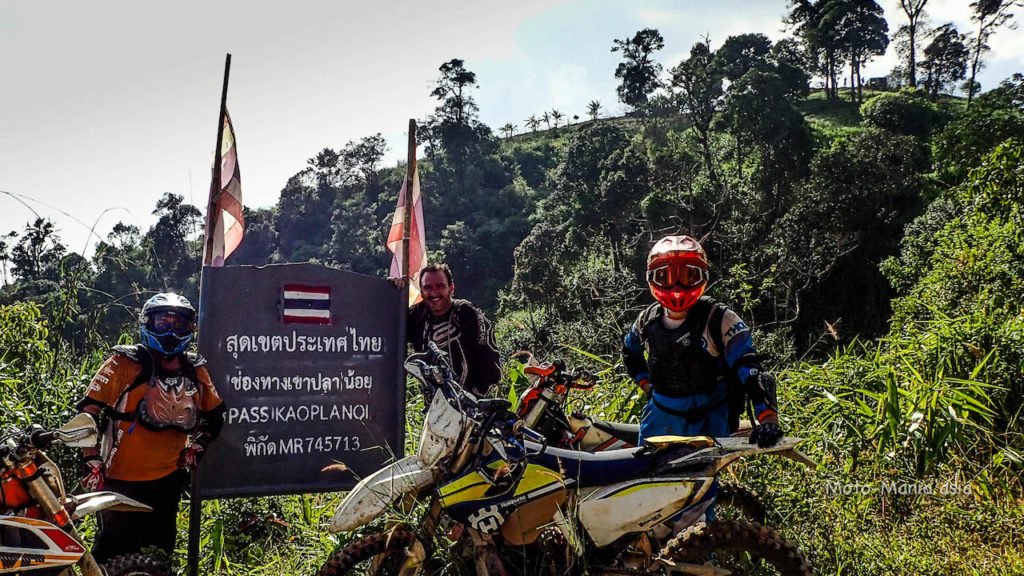 Heading back down..
Ready for the big loop back around.. But first fuel..
Back to the suspension bridge .. What a ripper.
GPS Coordinates Lat 14.34020 Lon 98.93843
Stop off at the Hintock cutting of the Burma Railyway.
GPS Coordinates 14.36575,98.94134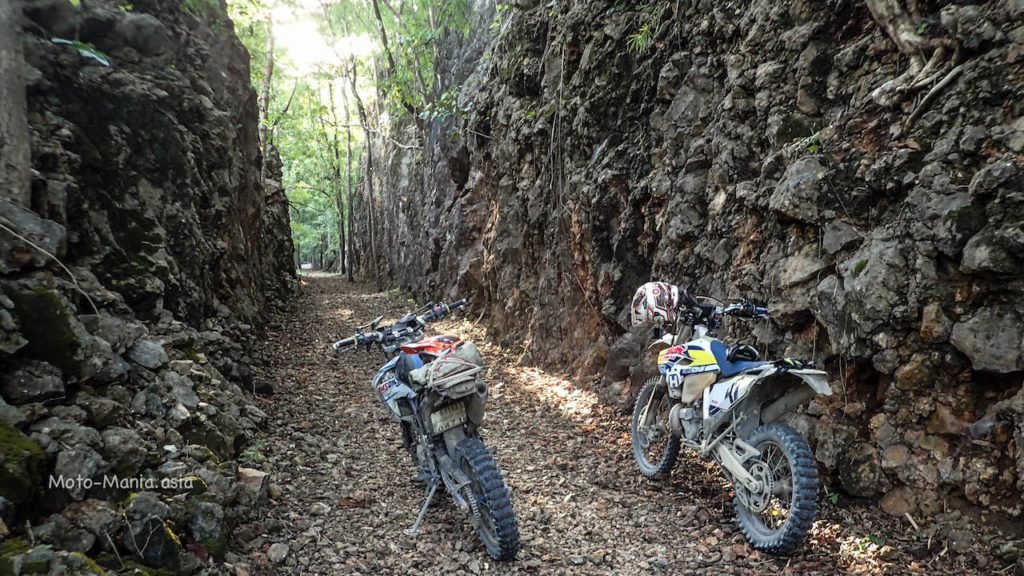 Always so much fun getting to and up this mountain then looping back around.
I could ride this every day of the week.
Cheers
Brian