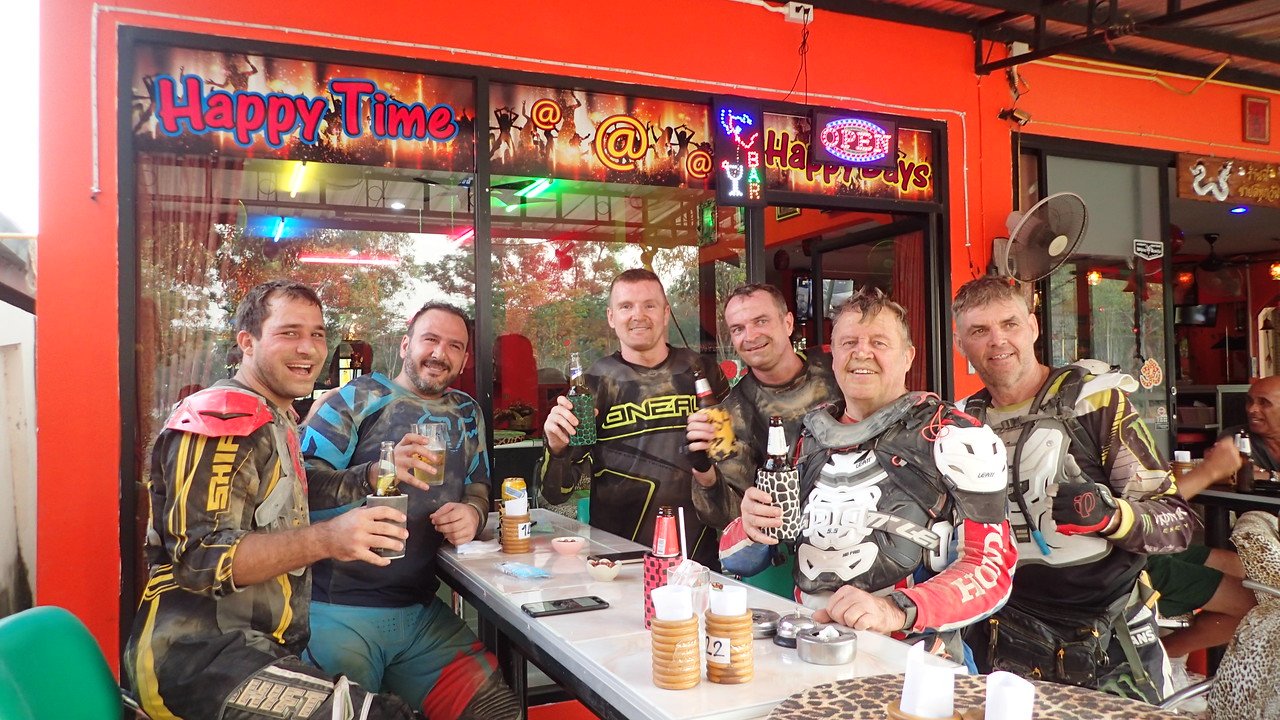 Another brilliant ride down out of Pattaya with the guys this weekend.
As you can see. This area is a real Enduro paradise…
Mustering of the bikes.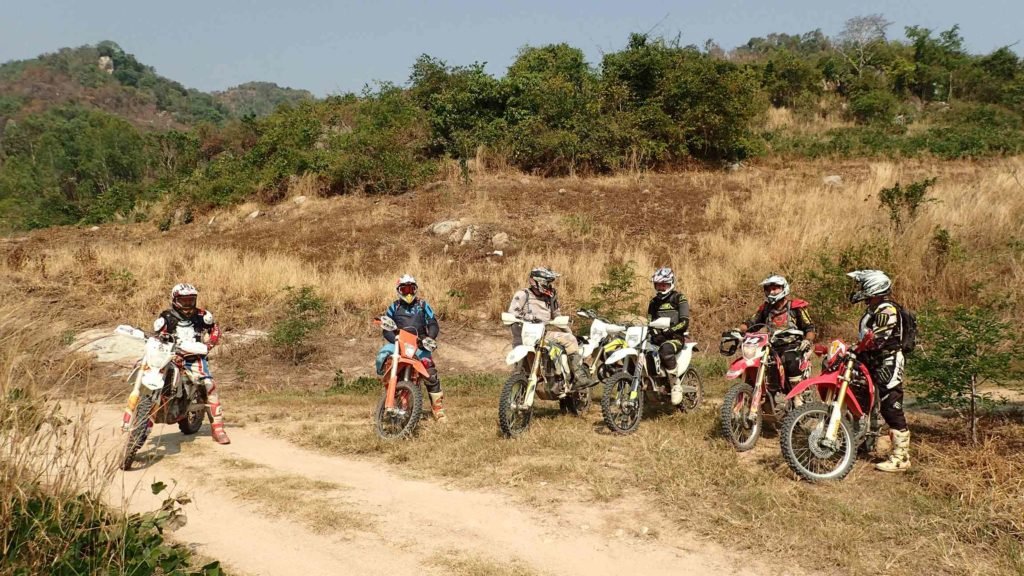 Some burning off and 5 mins scouting around to find the trail up the hill.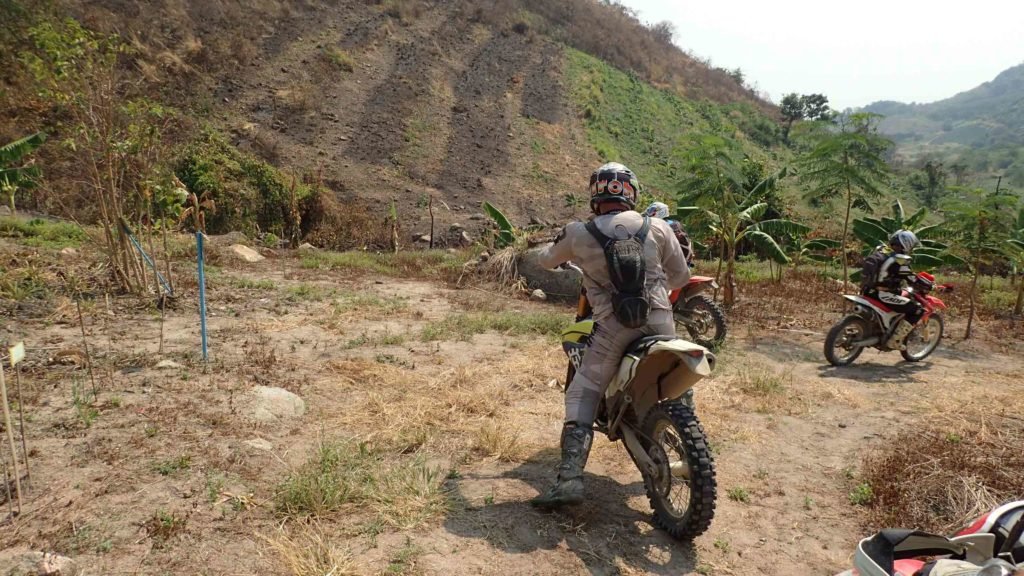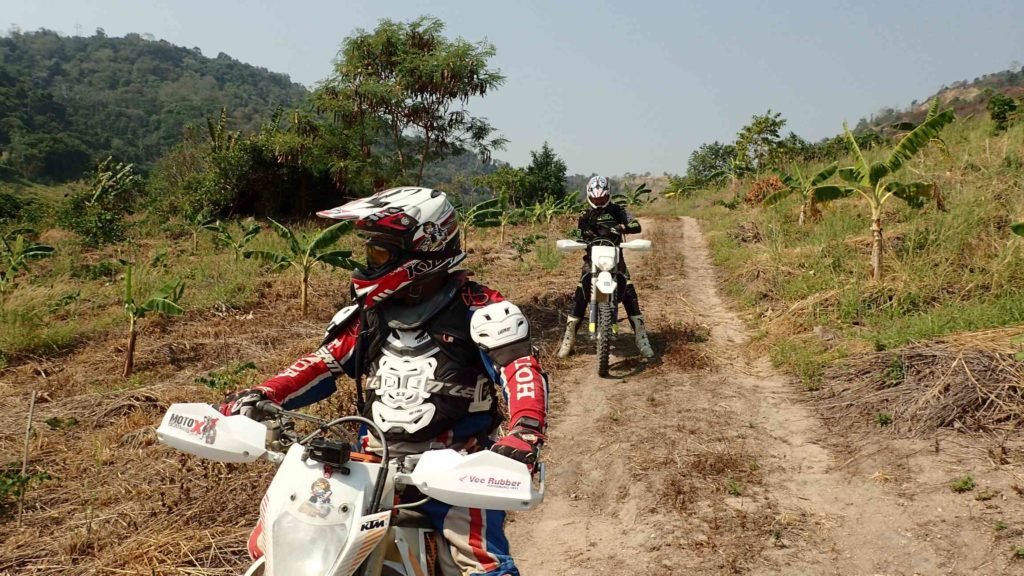 Up the top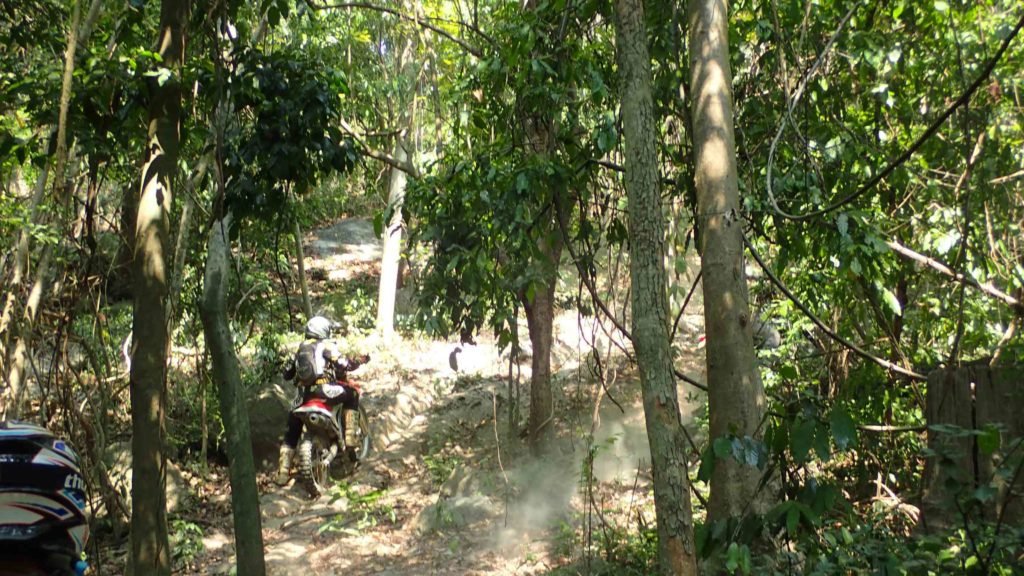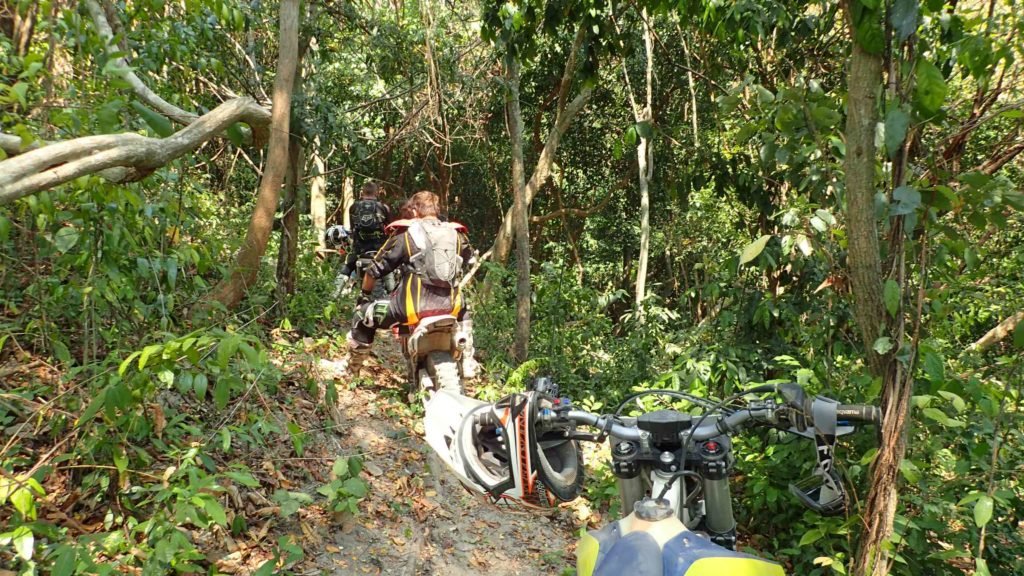 Now that was stage one of the hilllllllll.. Luke looking up and the clouds of dusts as the riders get stuck on rocks and ruts in the dry sandy soil going up the second hilllllll..

Pointing out where Hans is.. Before dicing to go next. The pic lies as usually.. really steep and you need to keep up your momentum.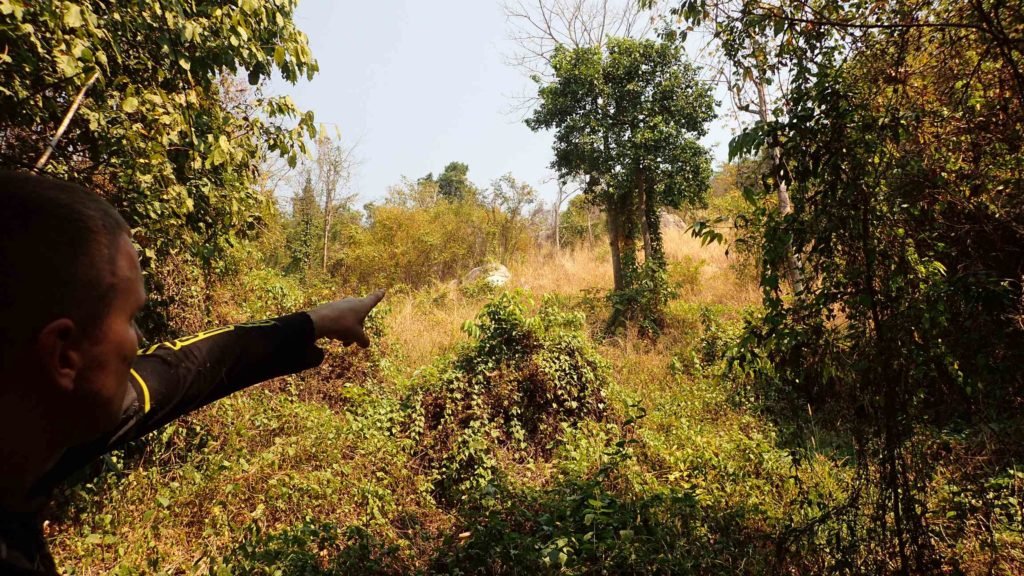 Again camera lies.. Perched here while the guys clear the ruts and rocks ahead.. can't put the stand down.
Jammed up again the tree to stop the bike running away down the hill.. 3 goes to get traction again after getting back on the bike..
The obstacle.. 2 people help one rider.
A few months ago.. when're there was no grass in the big hole to the left..
Leif flipped it and crashed.. Luke yelled.. Are you OK… Leif.. Pain….. All over LOL..
No one fell in the hole this time..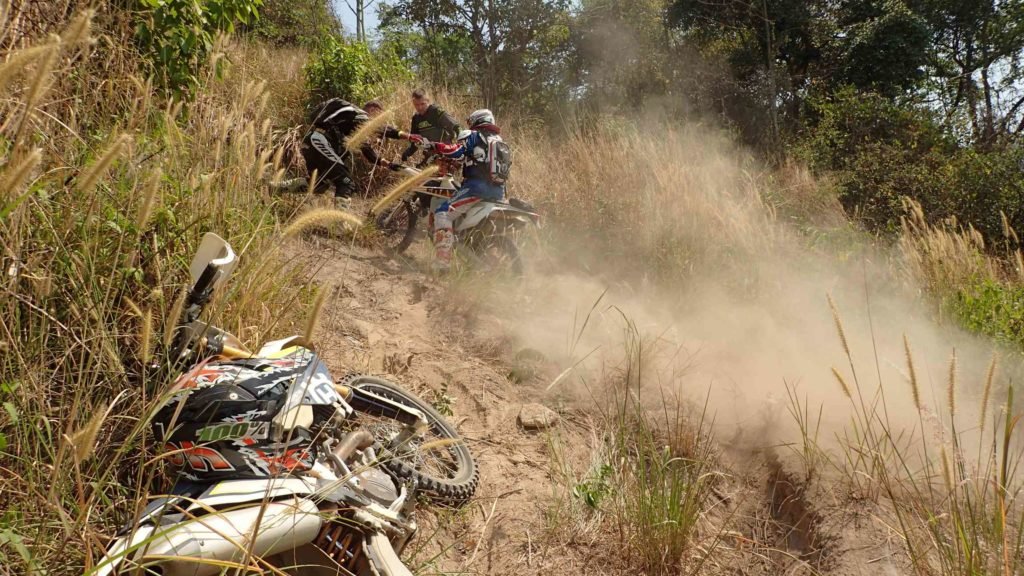 Enjoying the spectacle.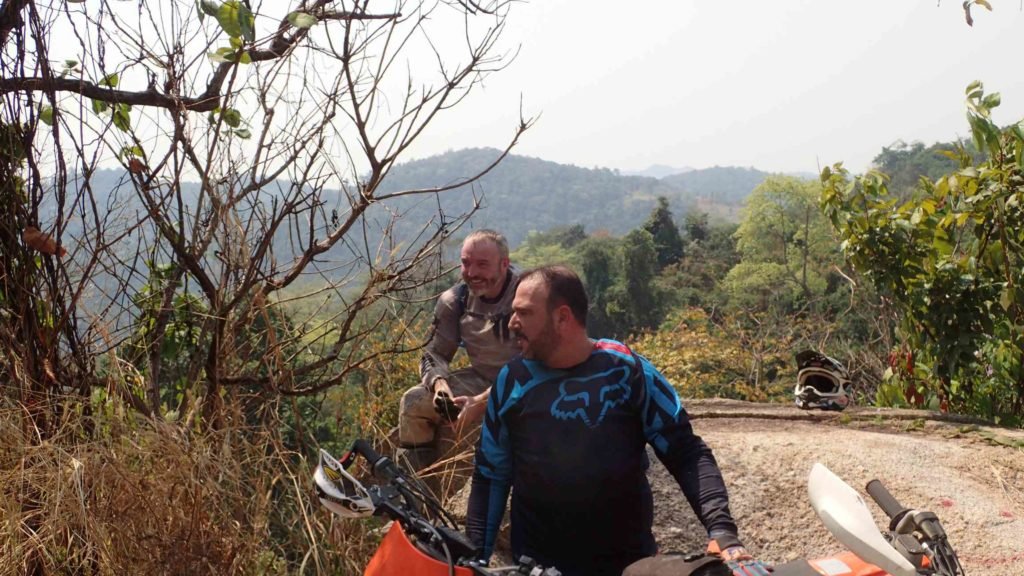 Back down where my bike is holding up the tree.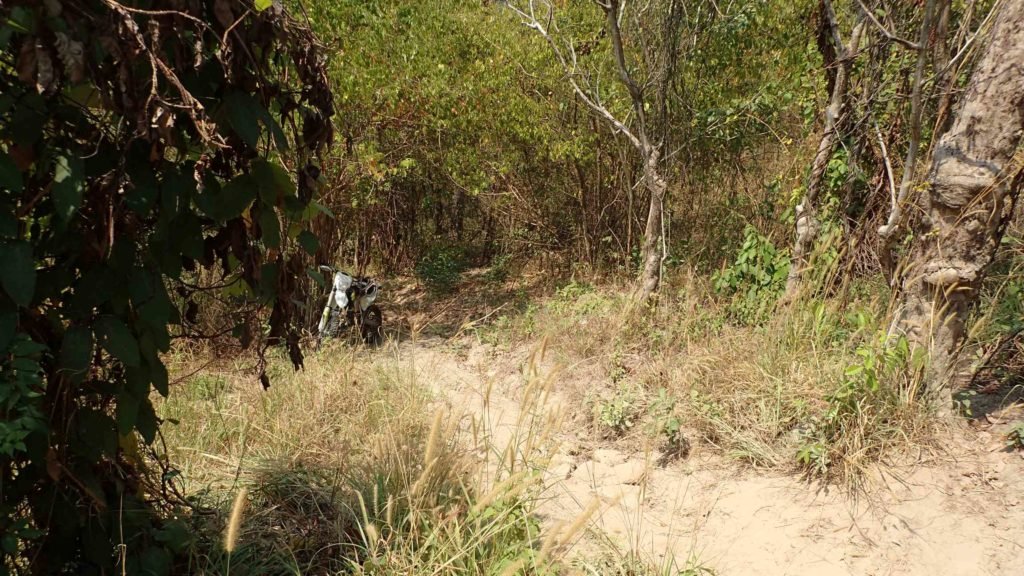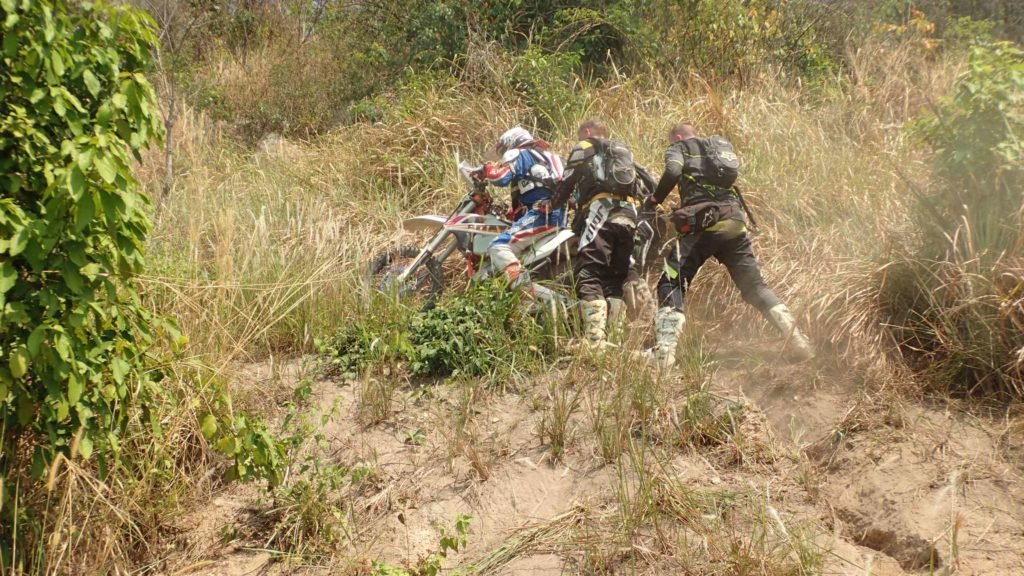 Hans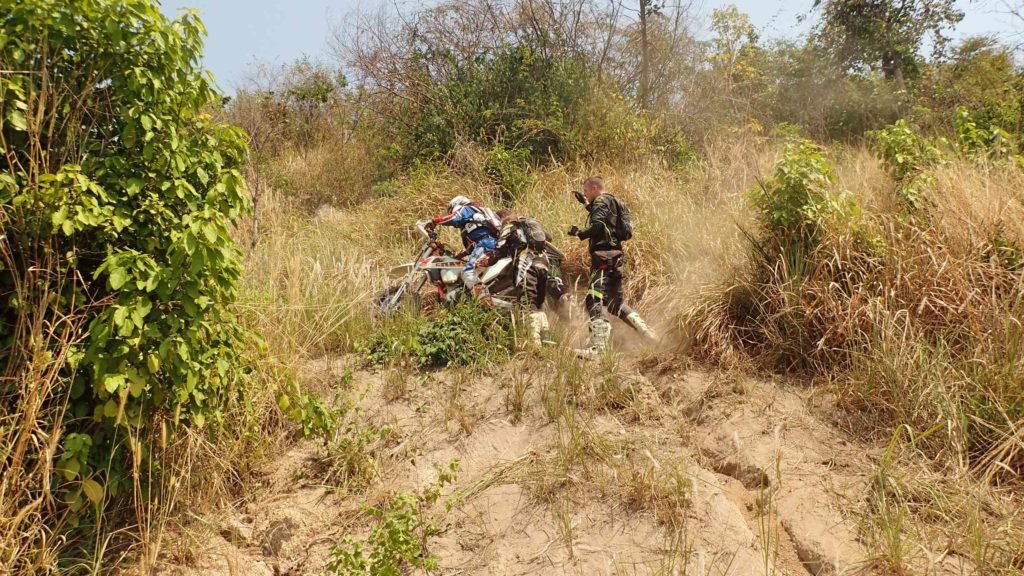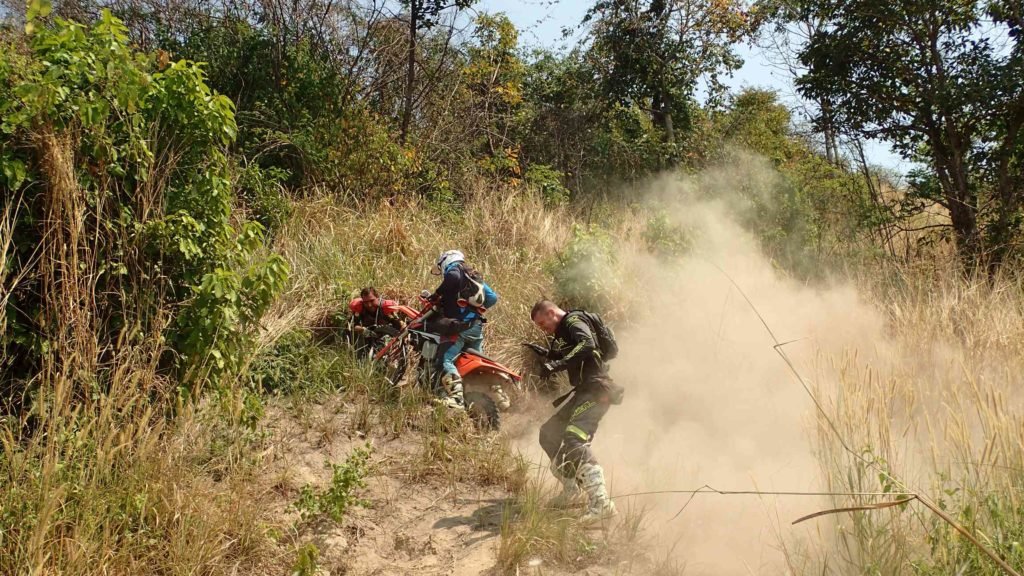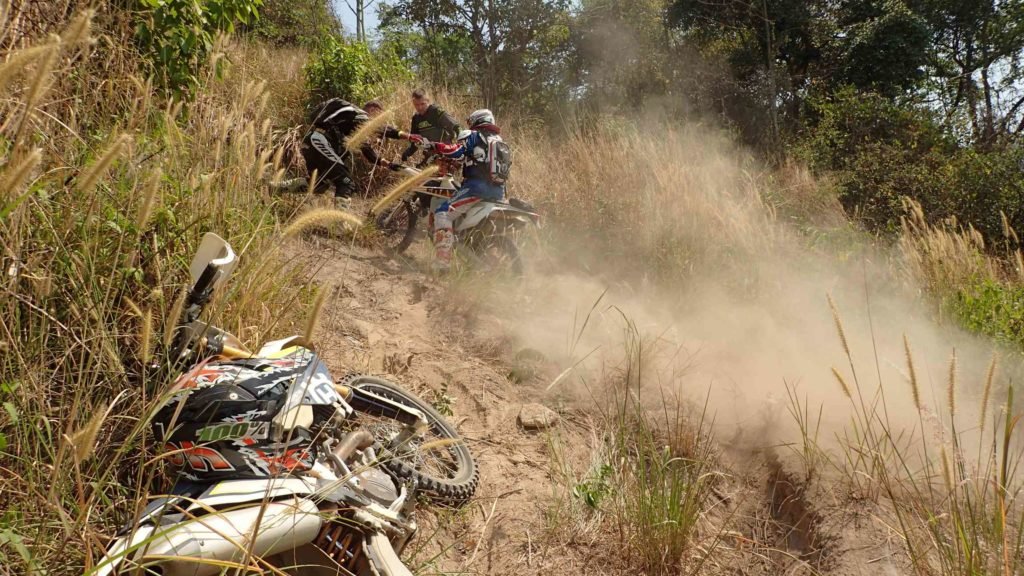 Ricardo.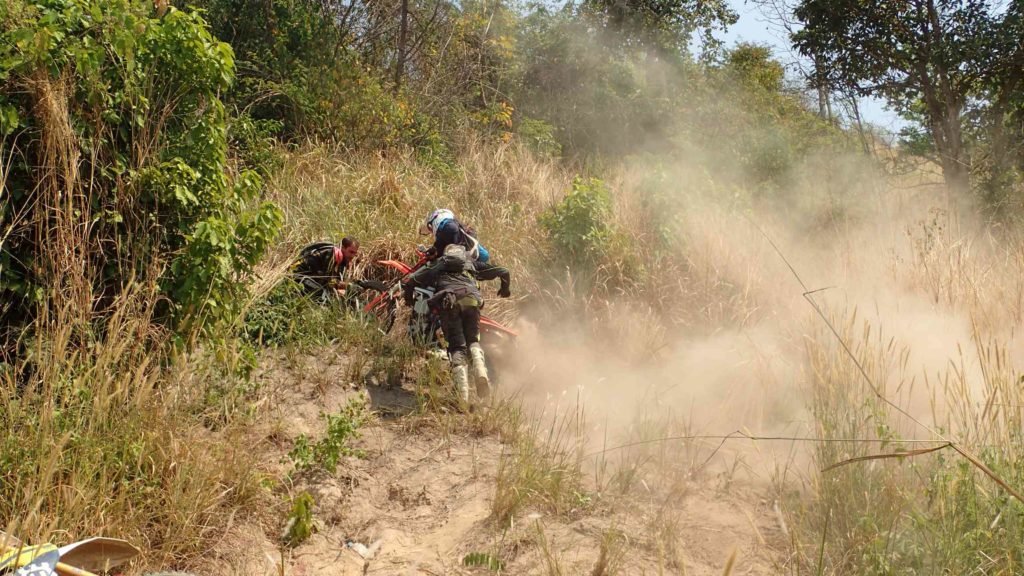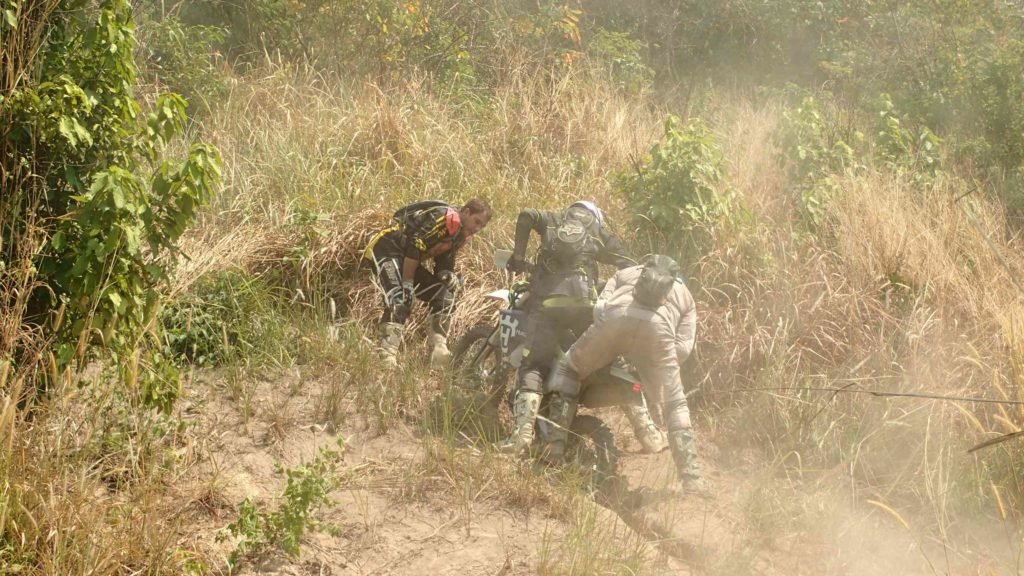 Luke.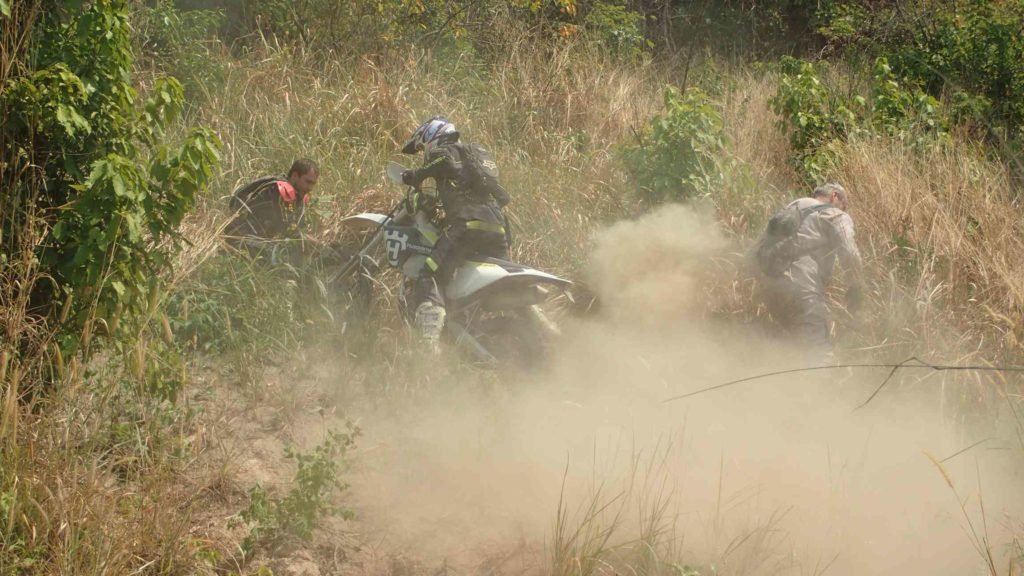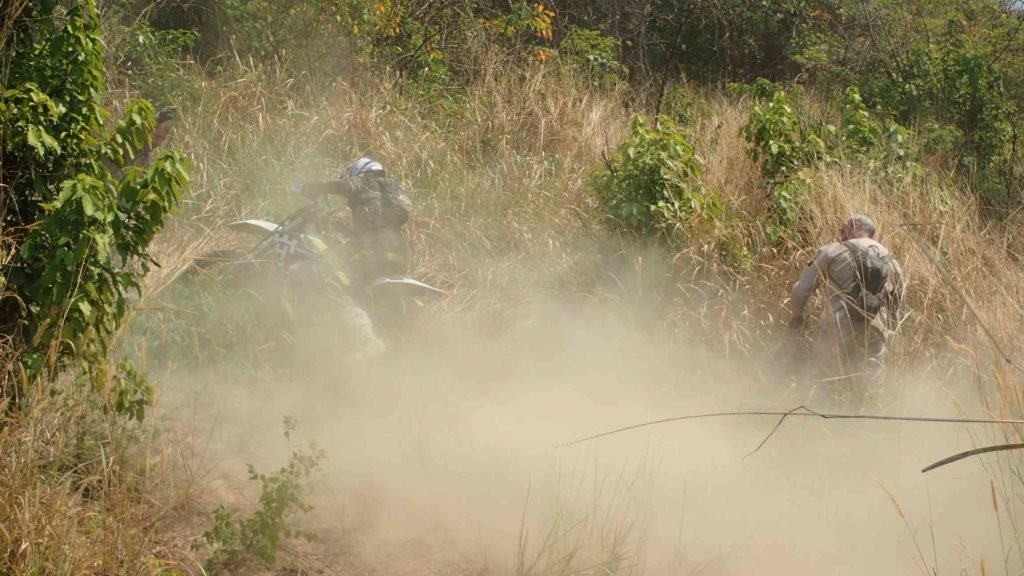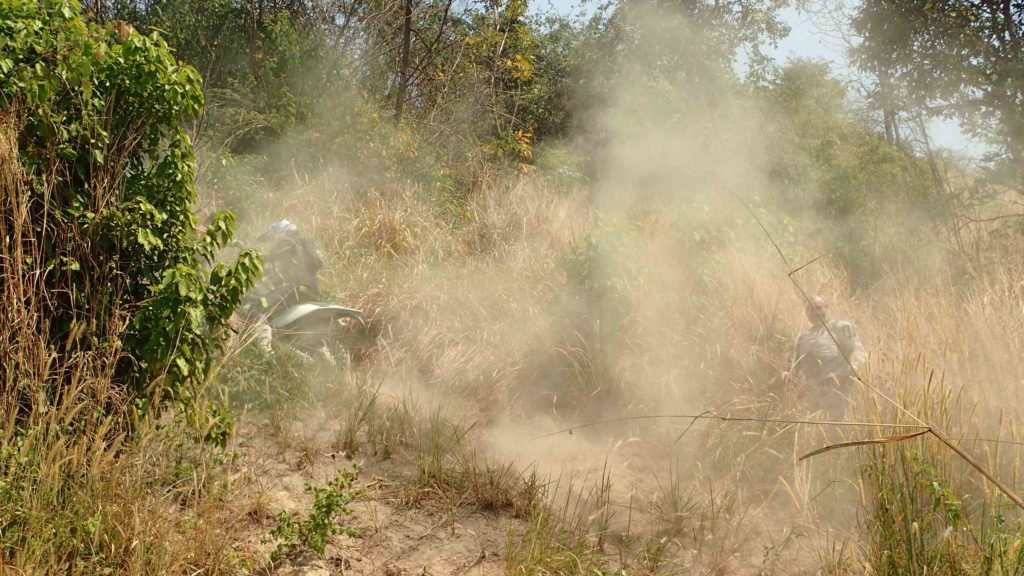 Nice in here.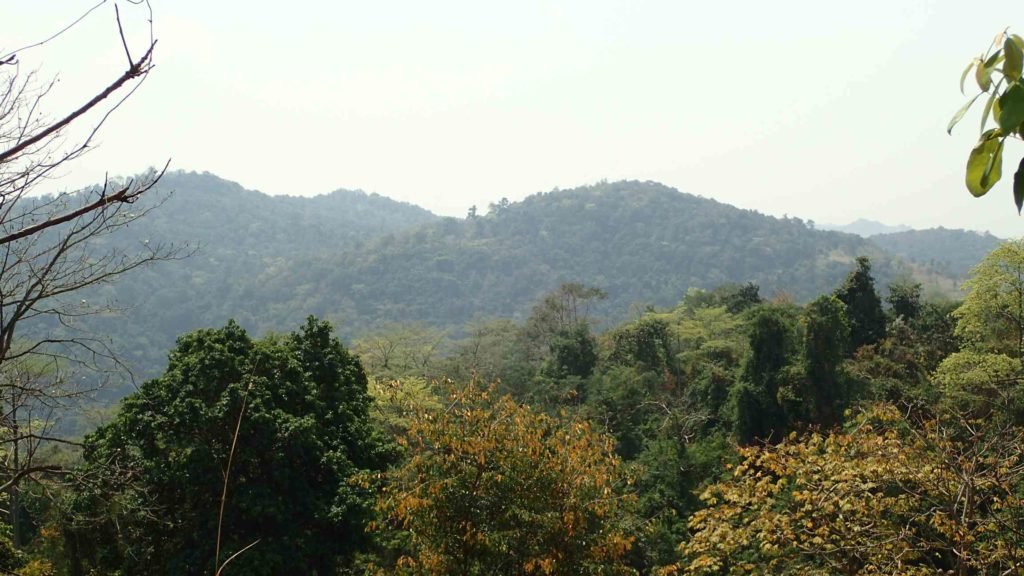 Knackered at the top..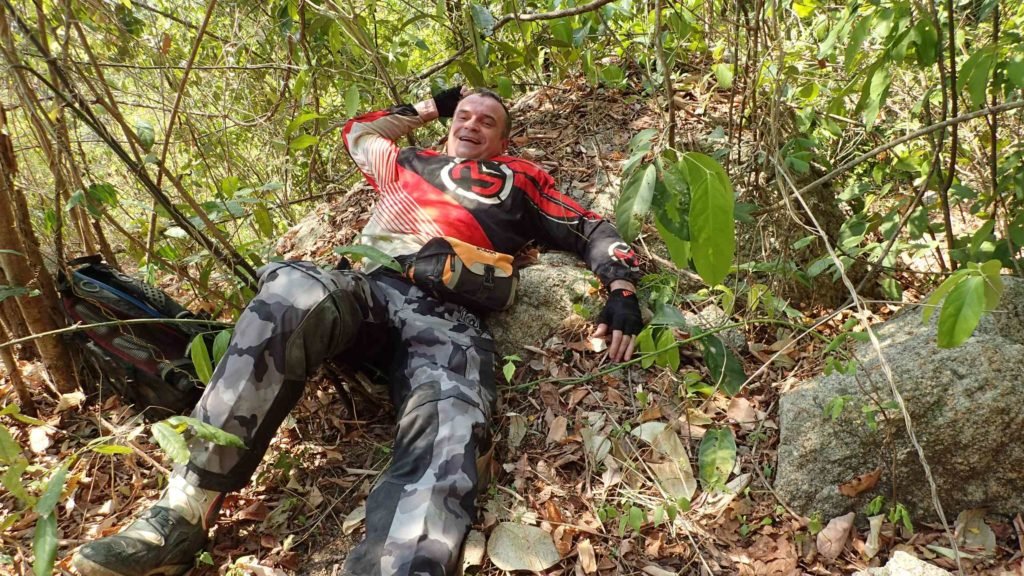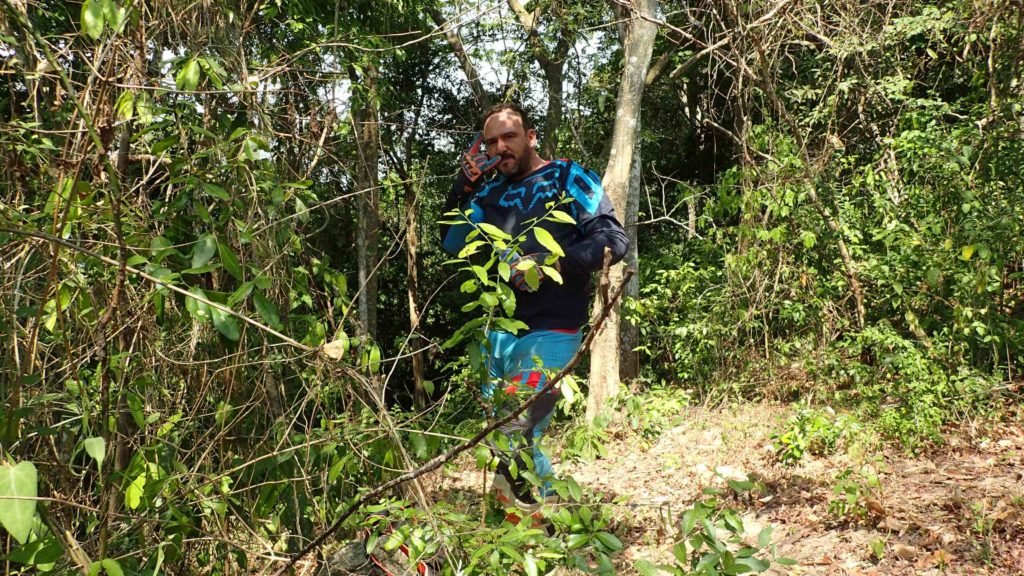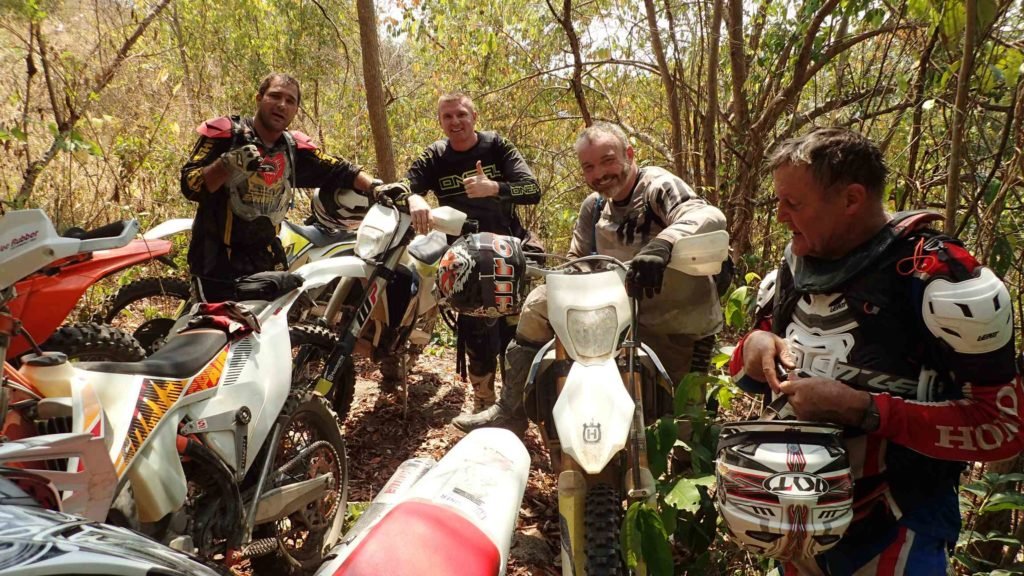 The Boulder track.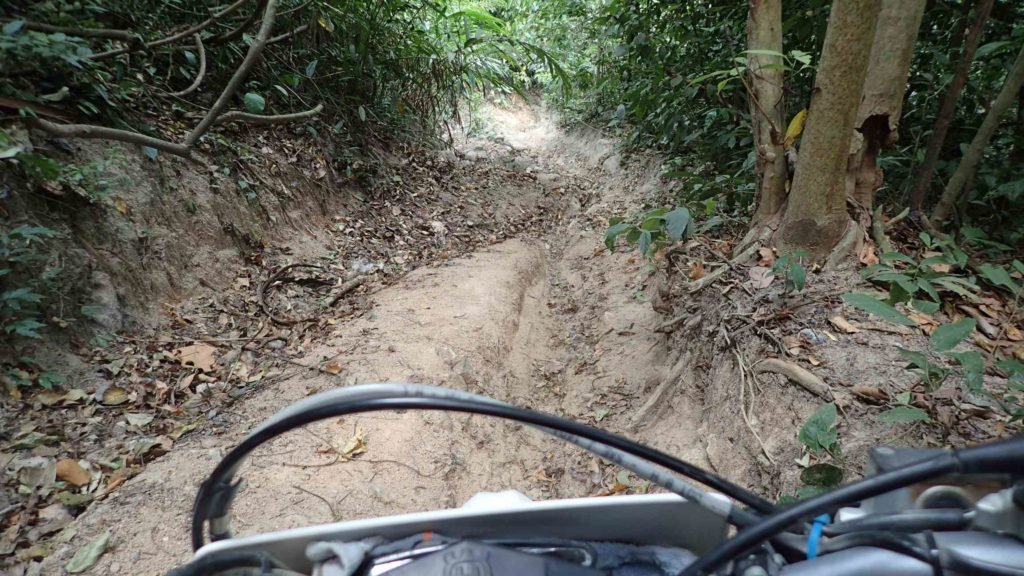 Time to feed the horses on the two stroke.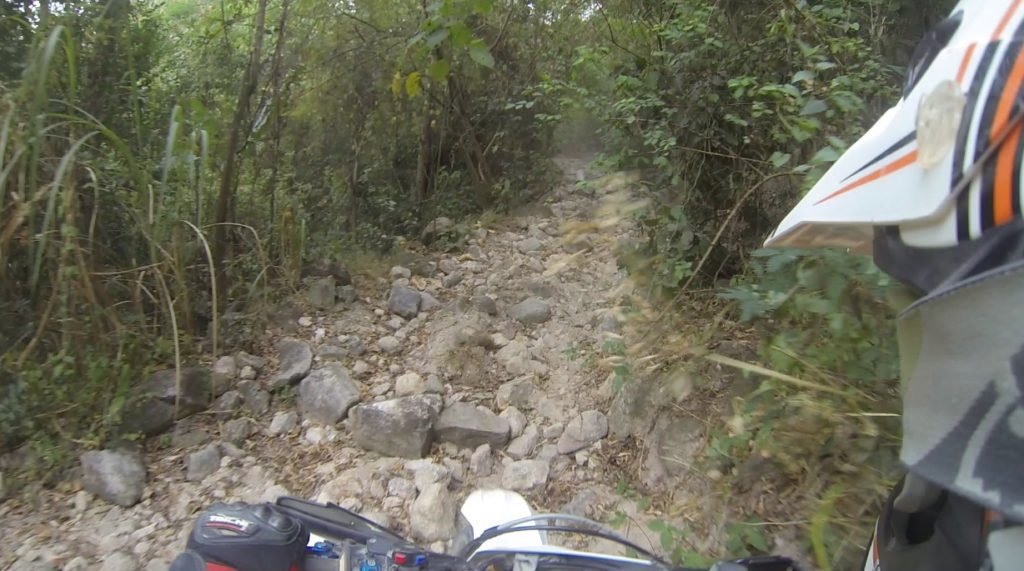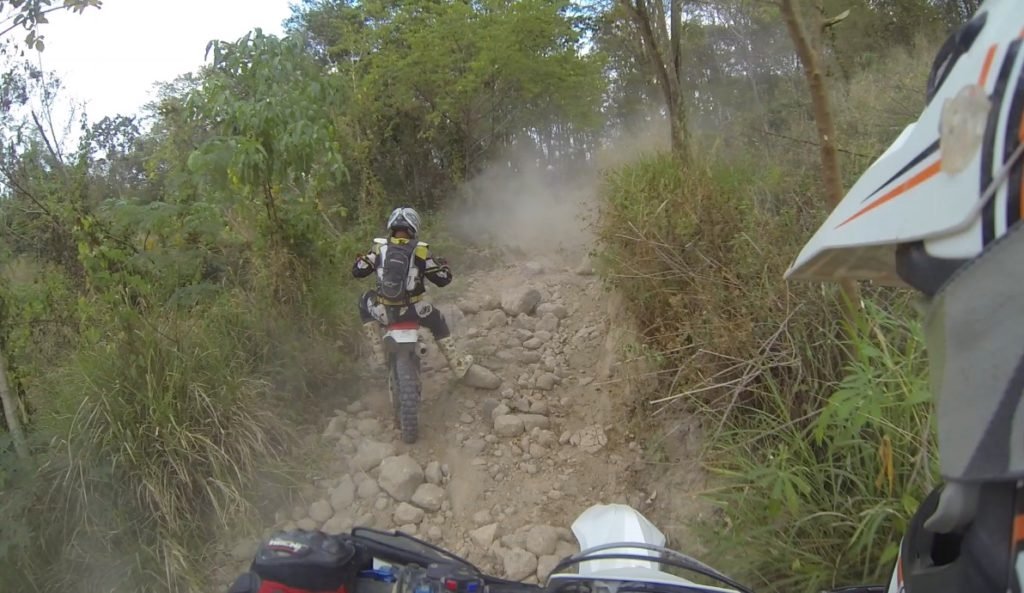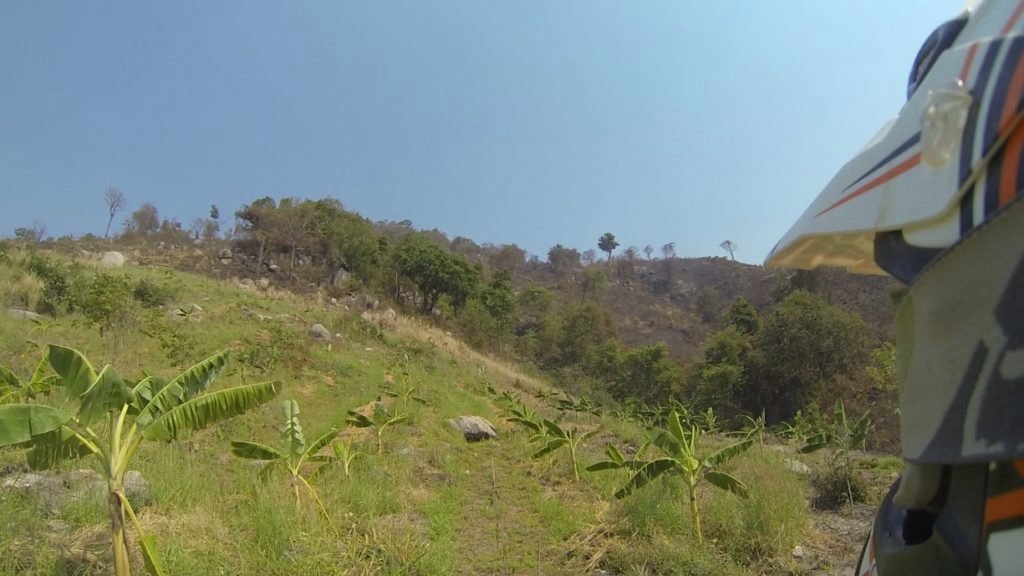 Rest time 😉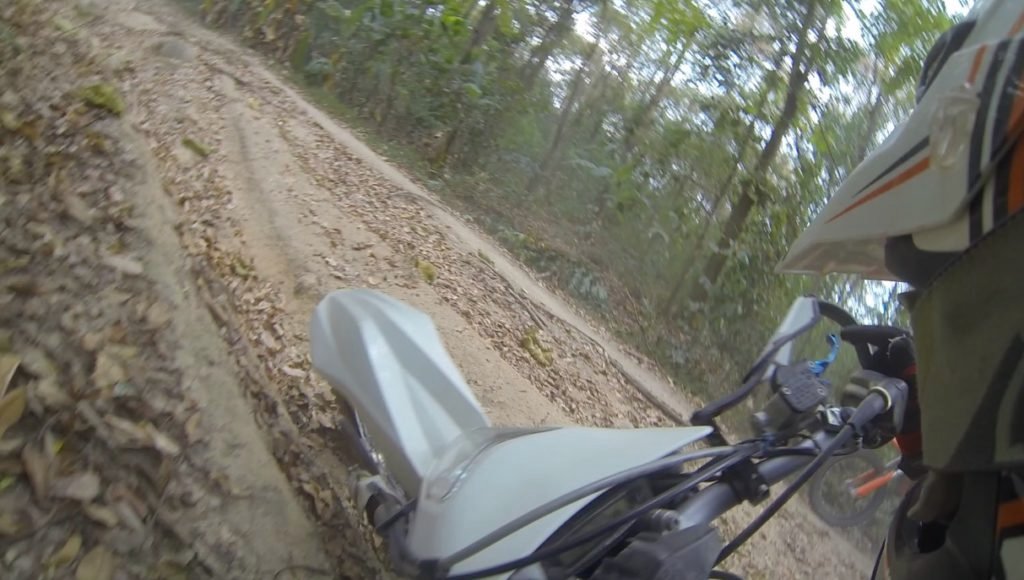 Steep and a nice off camber turn on loose sandy rocky soil.
Luke rode in to the rut.. Just as he managed to get the bike out..
It ran away from him. .He stopped it after 4 steps back and just before taking me out
It is steep… I yell.. STOP..
My turn for the try bit..I don't want to do a Leif..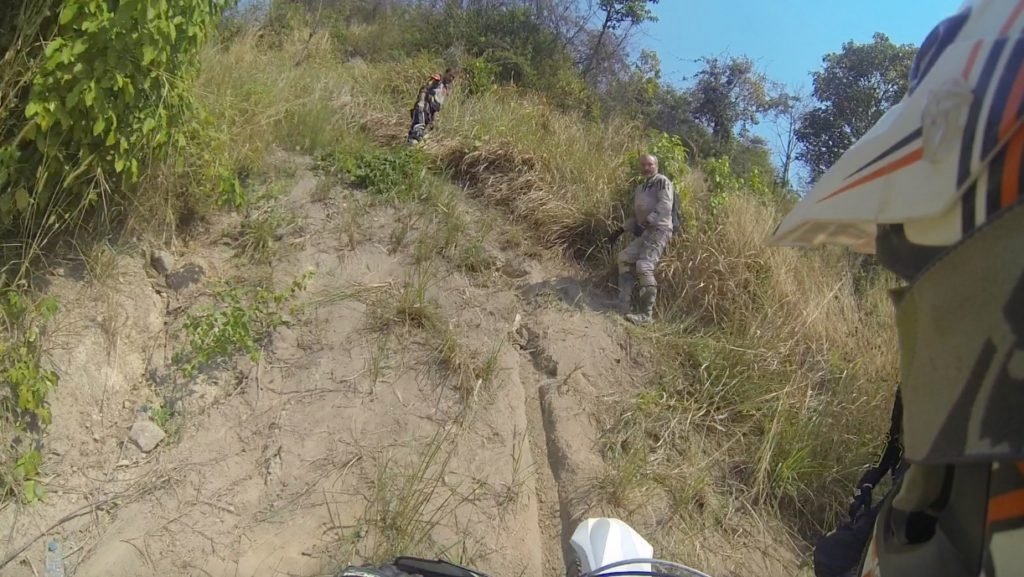 Beer O'clock by the lake..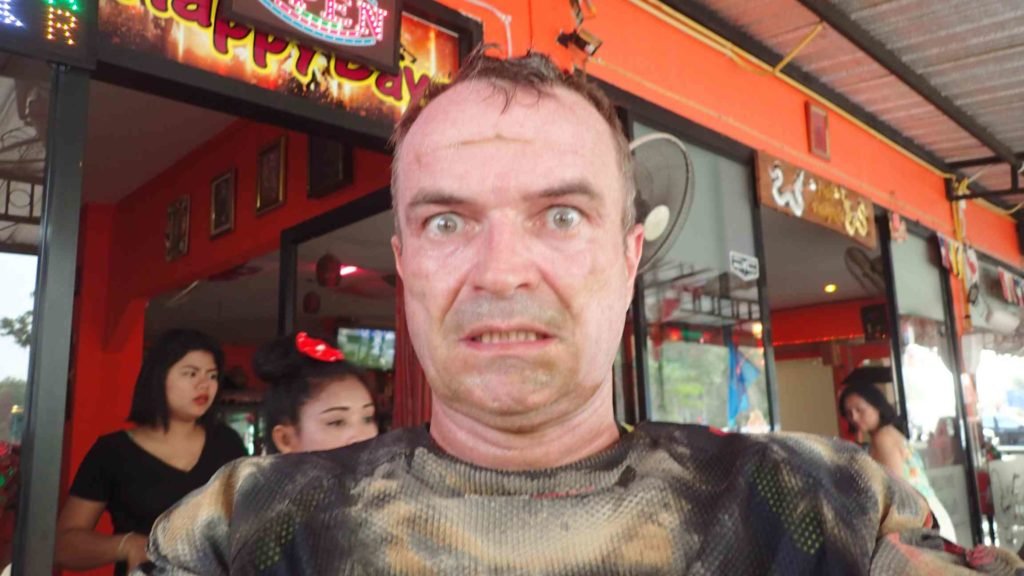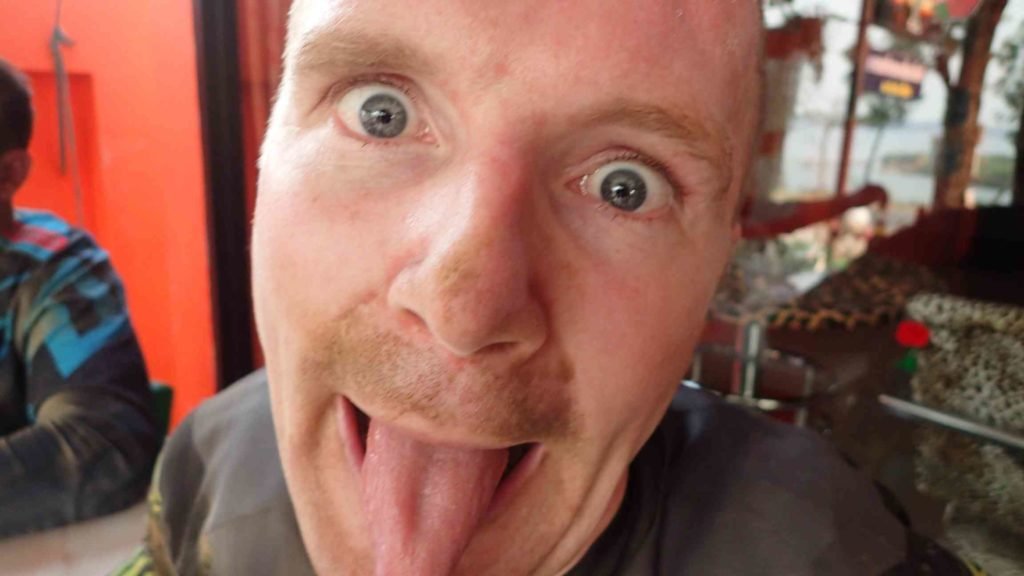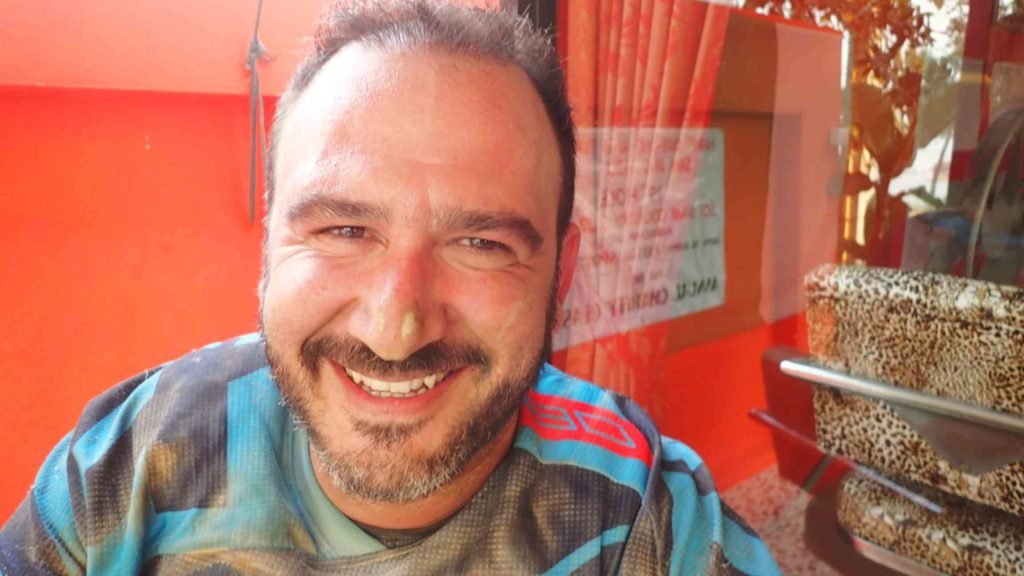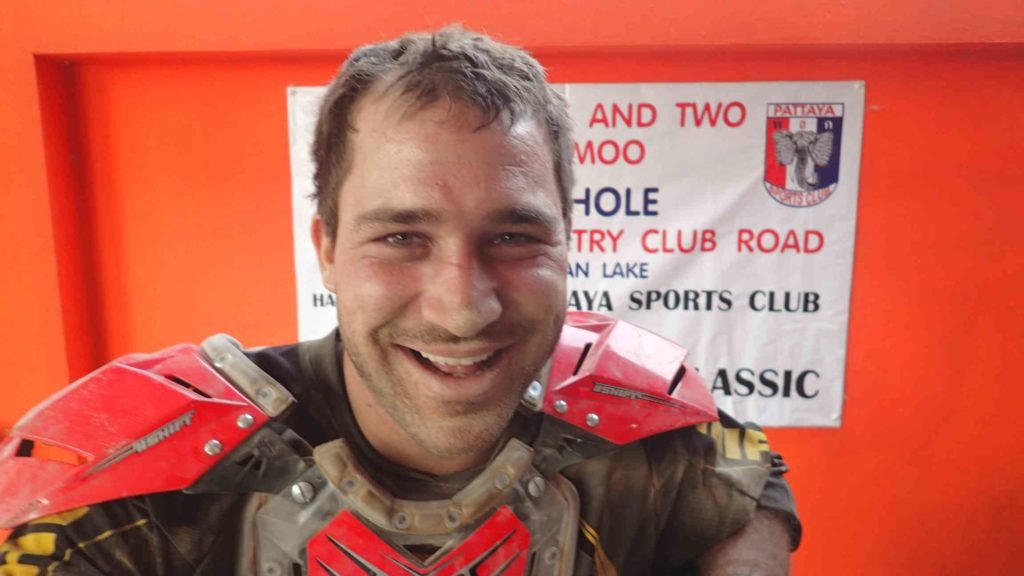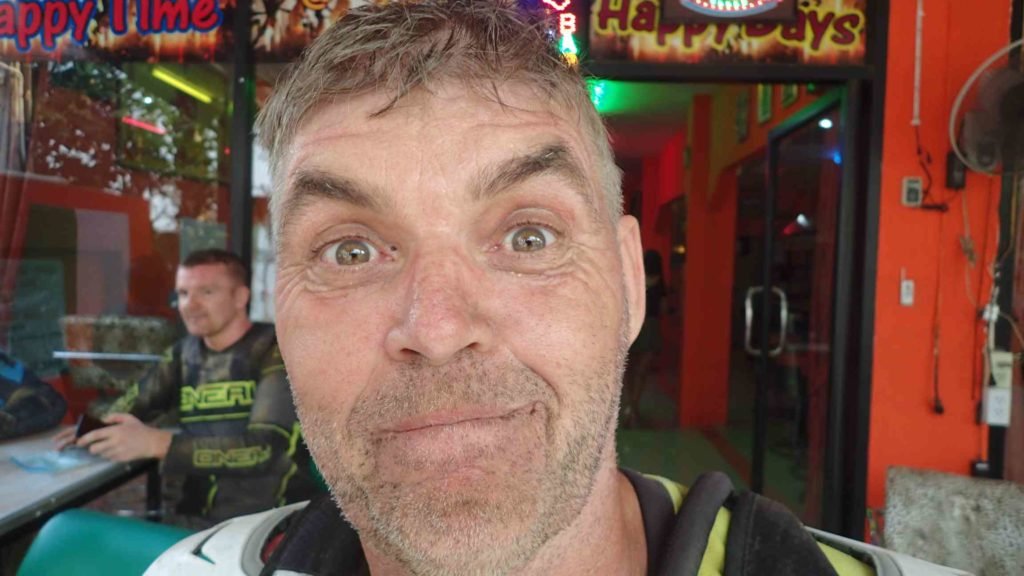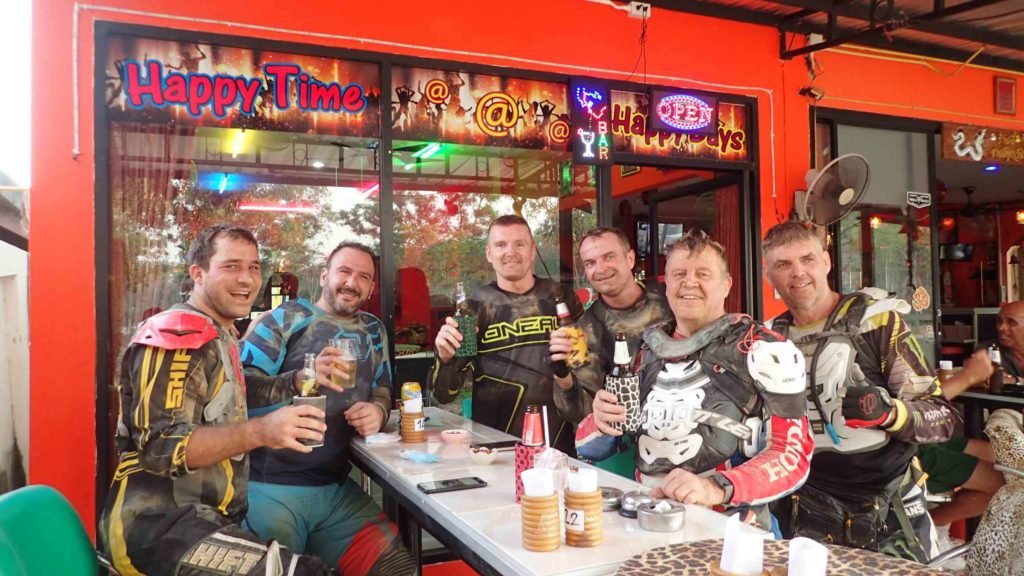 Great day.. Great bunch of guys..
Rocky Road to Ban Chang.
Cheers
Brian