G'day,
Met Les up in Sangkhom and making our way to Chiang Khong.
Sangkom and Banmai Rimkhong as lovely as ever..
Can't get enough of those sunsets.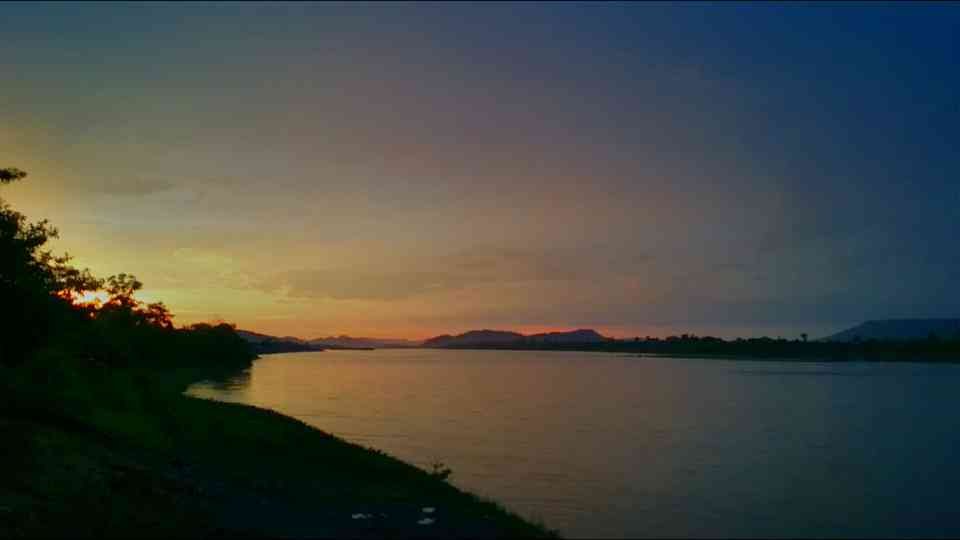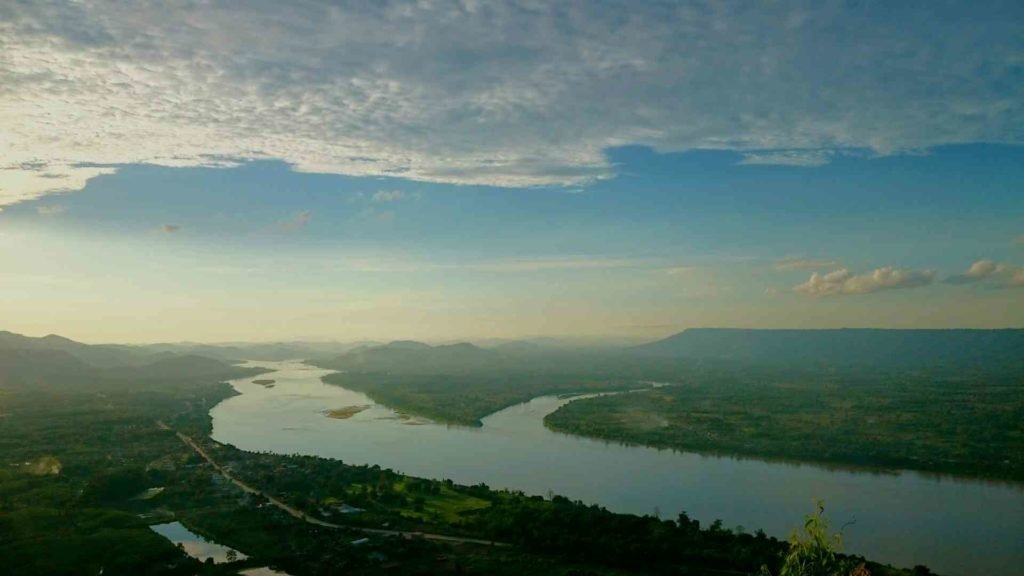 Les arrived just before the afternoon storm.. Bangkok to Sangkhom and time for a beer.
But first a stop over in Pua – Nan.
Time for the remote Thai Lao border road and it is always a great ride.
More twists and turns than a Thai Soap Opera.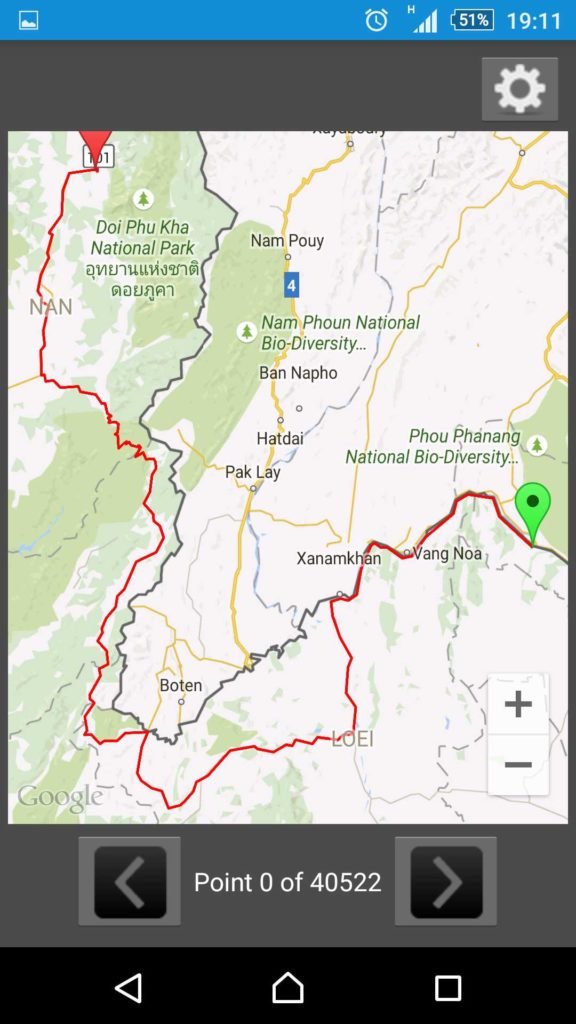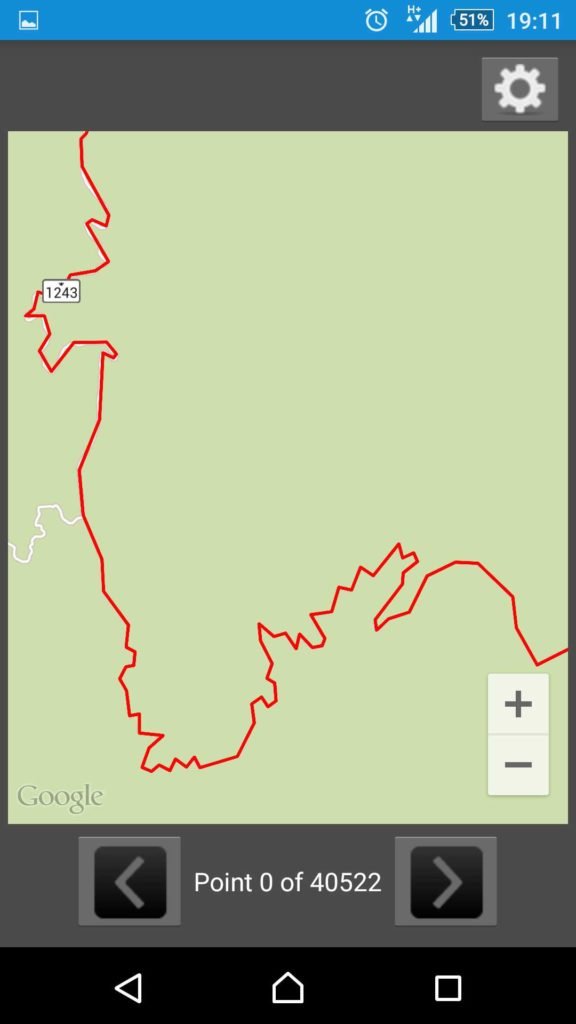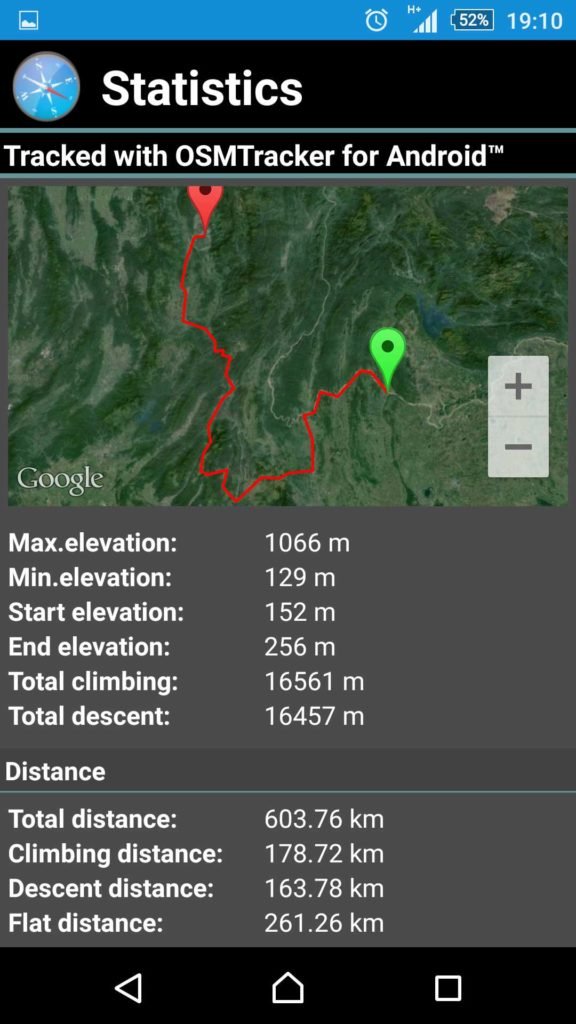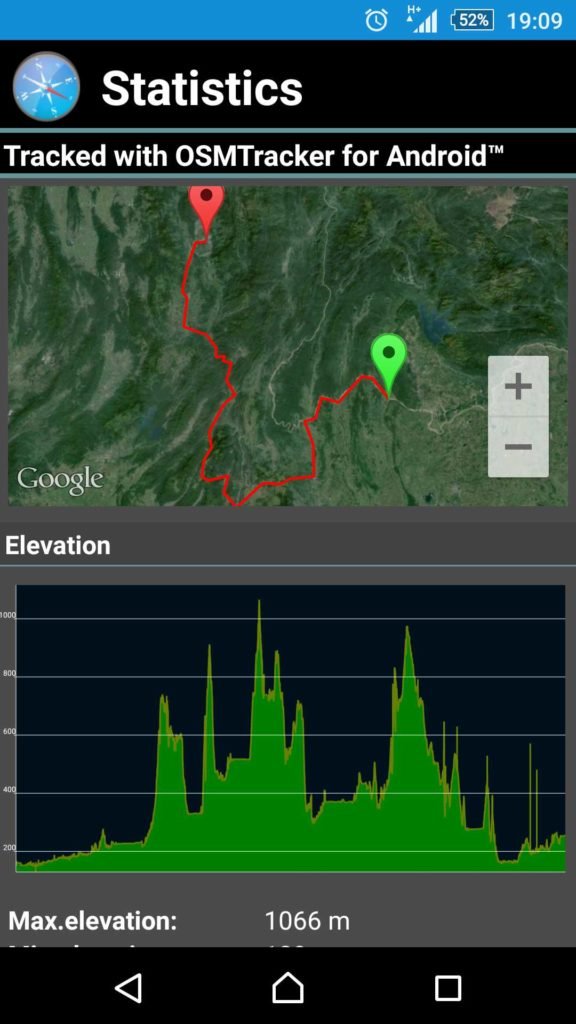 It is remote out there..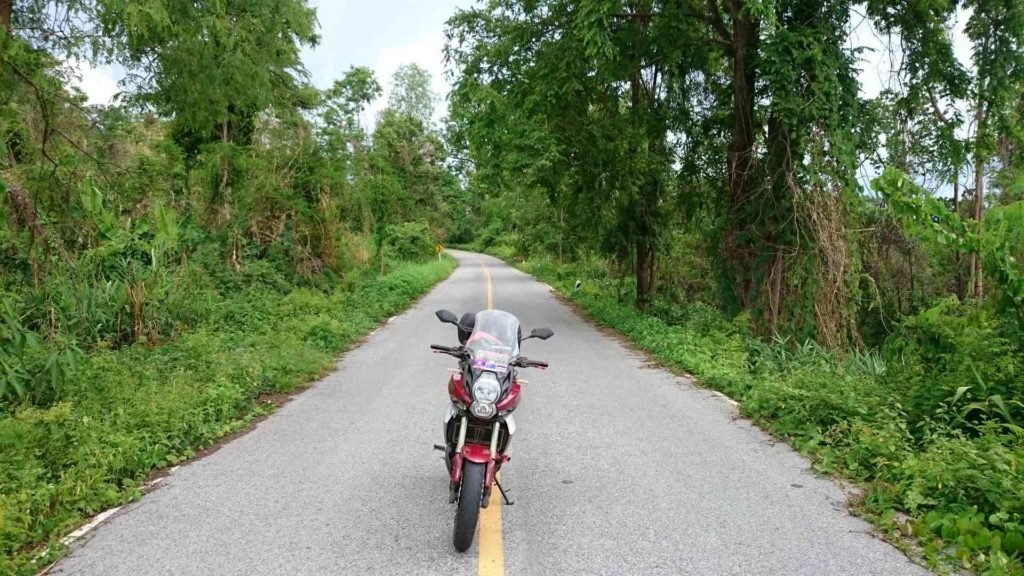 The Ducati decided it was time for some dirt….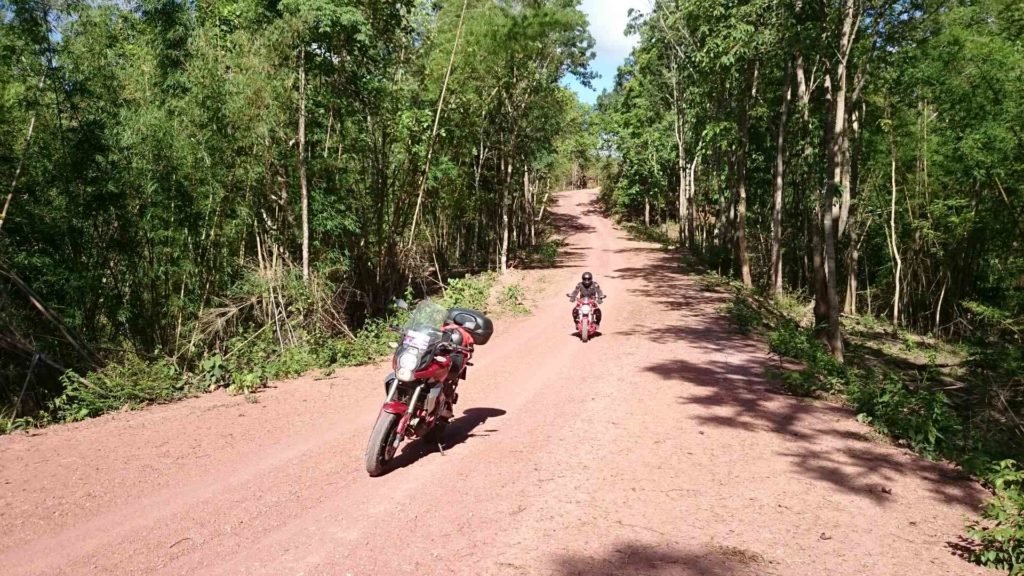 600 km and a great ride but ready for a good feed and beer that evening once we reached Pua.
Cheers
Brian