That time of the year again.
Christmas in Sangkhom with good frends Gerrie and Koi at Banmai Rimkhong.
Another good friend recently moved to Nong Khai and kindly allows me to leave the Mighty KLX at his place for get away breaks from the Big Smoke – Bangkok.
Loaded up and ready to roll.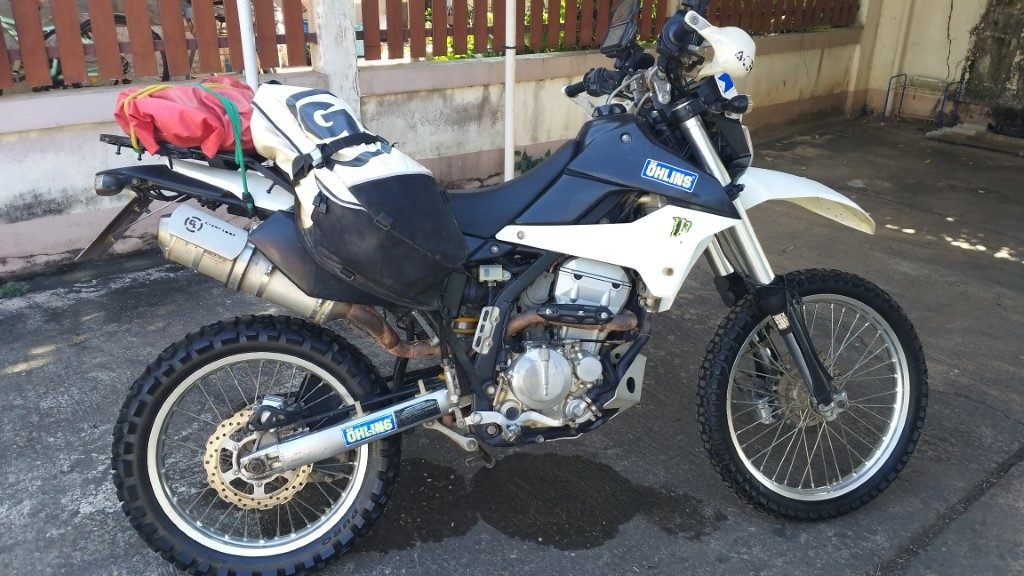 Riding along to Sri Chiang Mai. Looking over at Vientiane and notice an access track to the river / beach. So go down for a play in the sand.
Must admit. Easy getting down. Not so easy getting back up, especially with all the gear on the back and 50 50 tyres.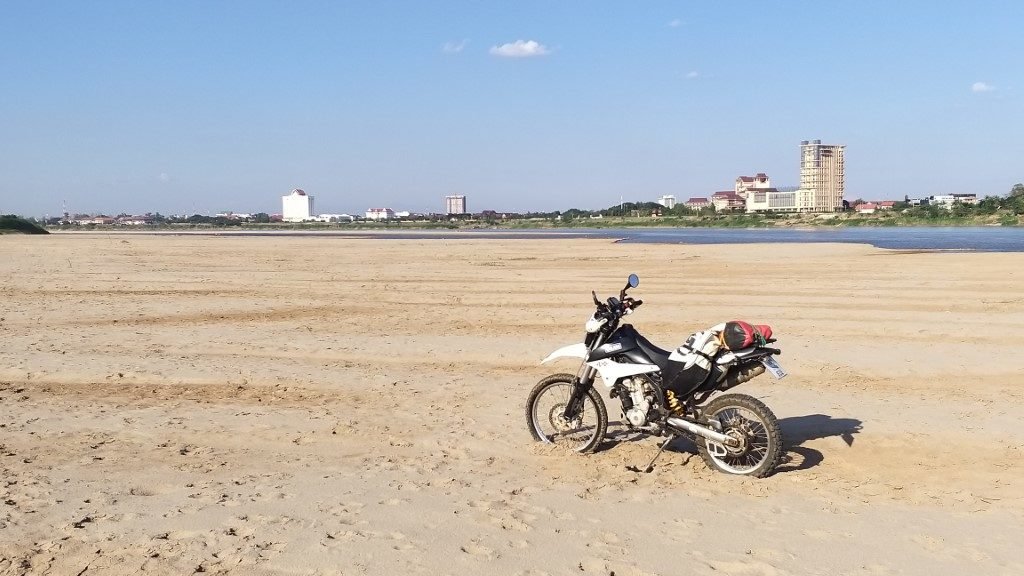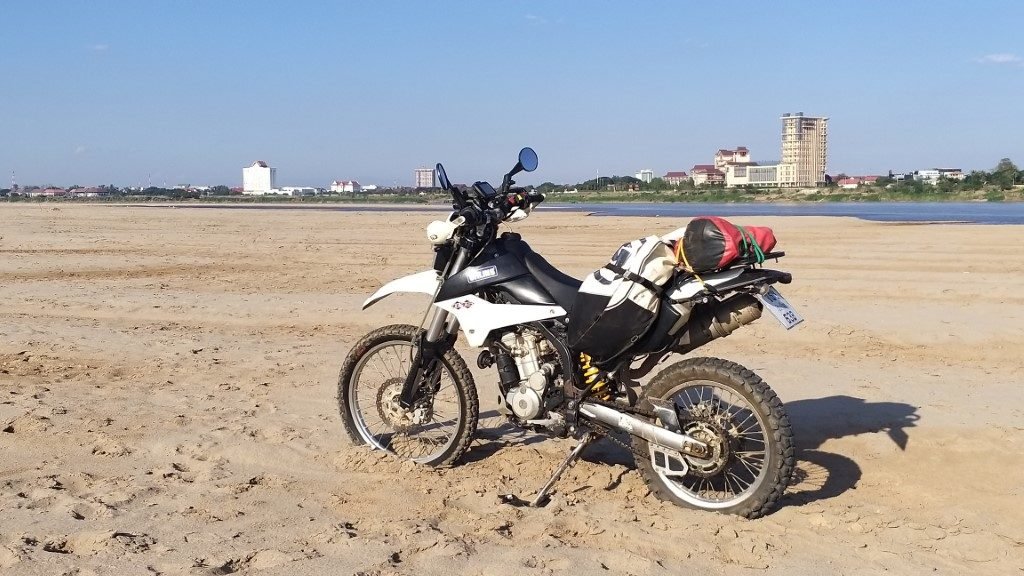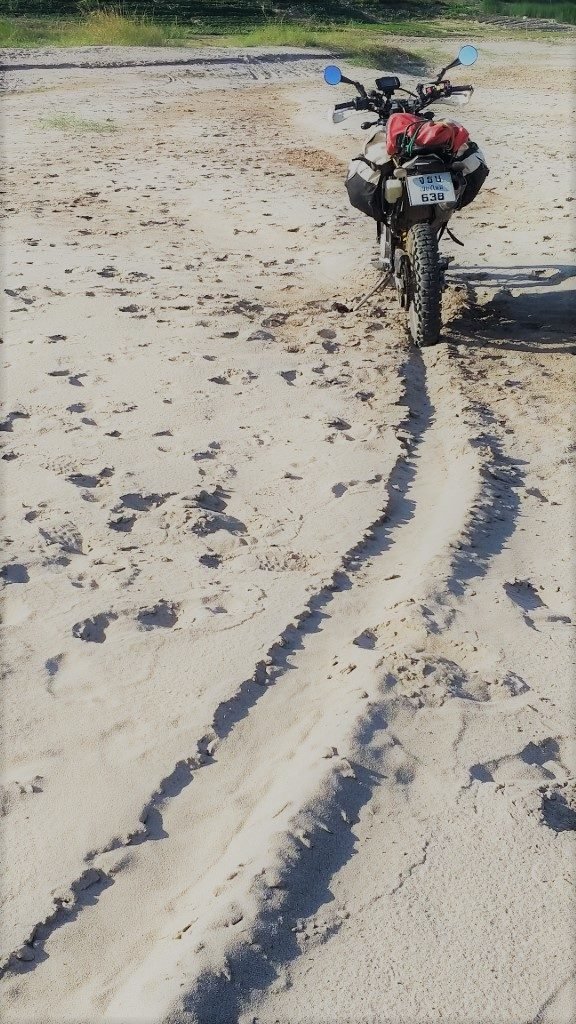 Only 15 or so kilometres from Sangkhom and loving the Mekong views.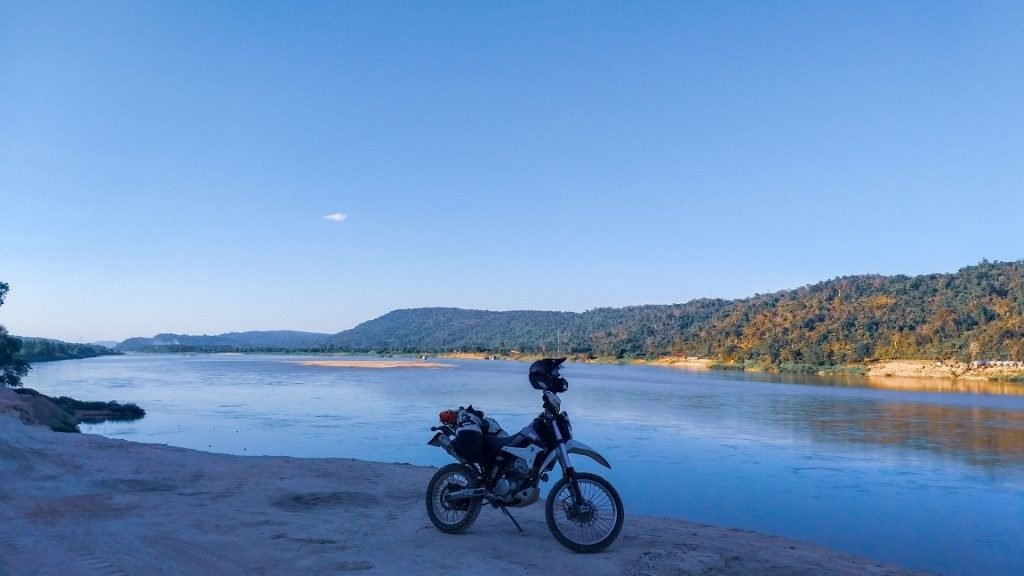 Arrived at Banmai and time for Beer Oclock over looking the mighty river.
I really do love the deck out the back. Could sit here all day watching Mekong life go by.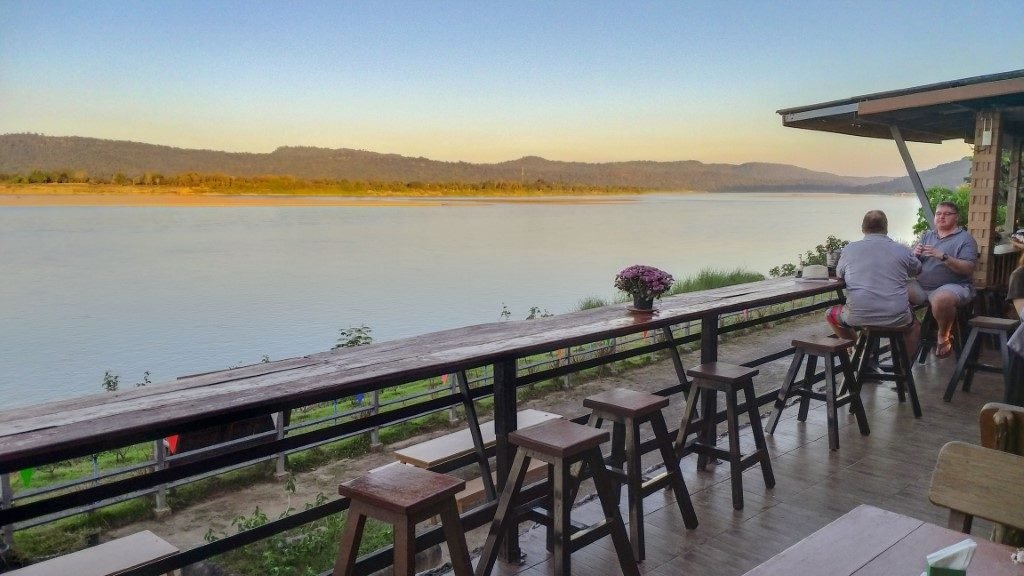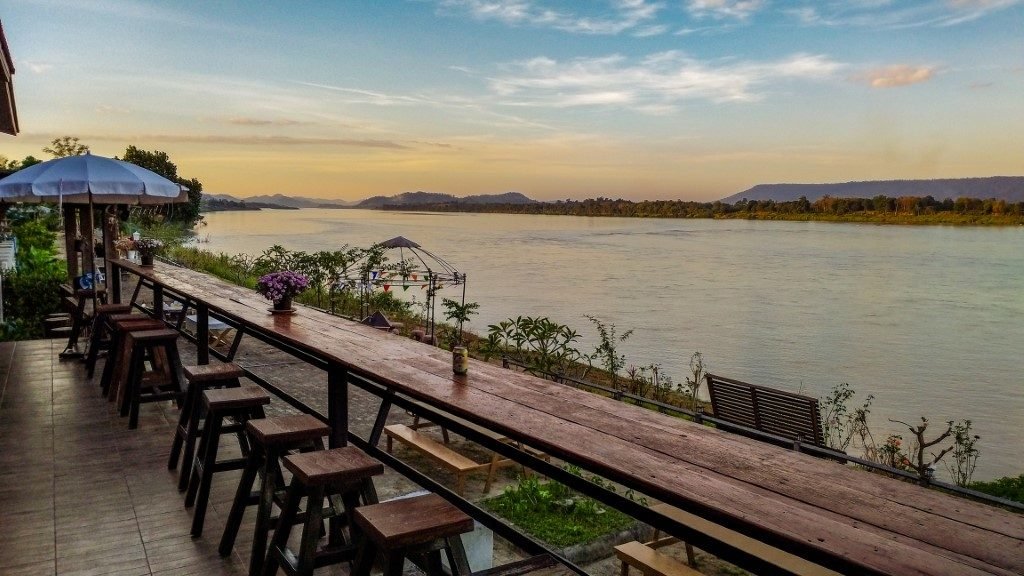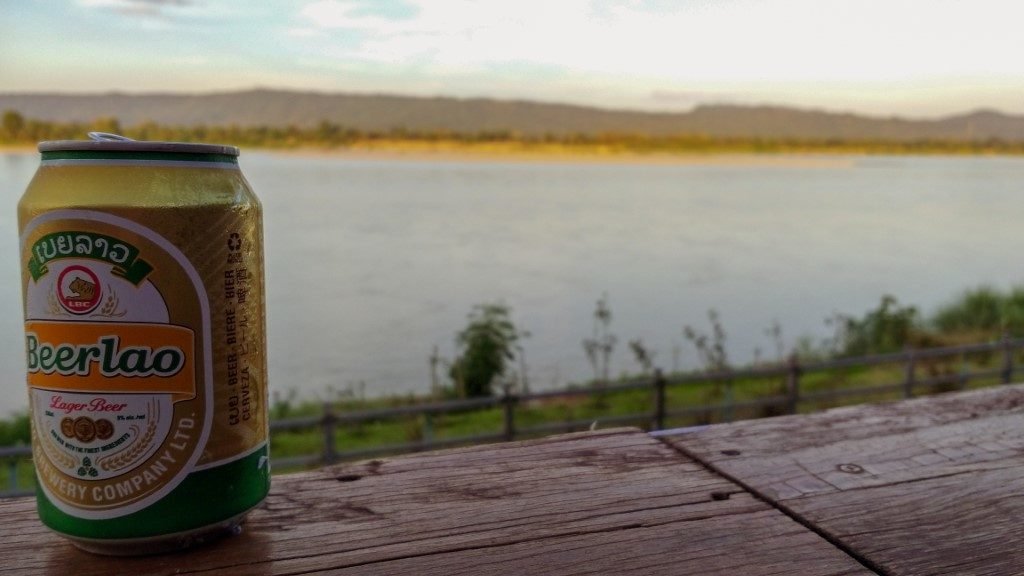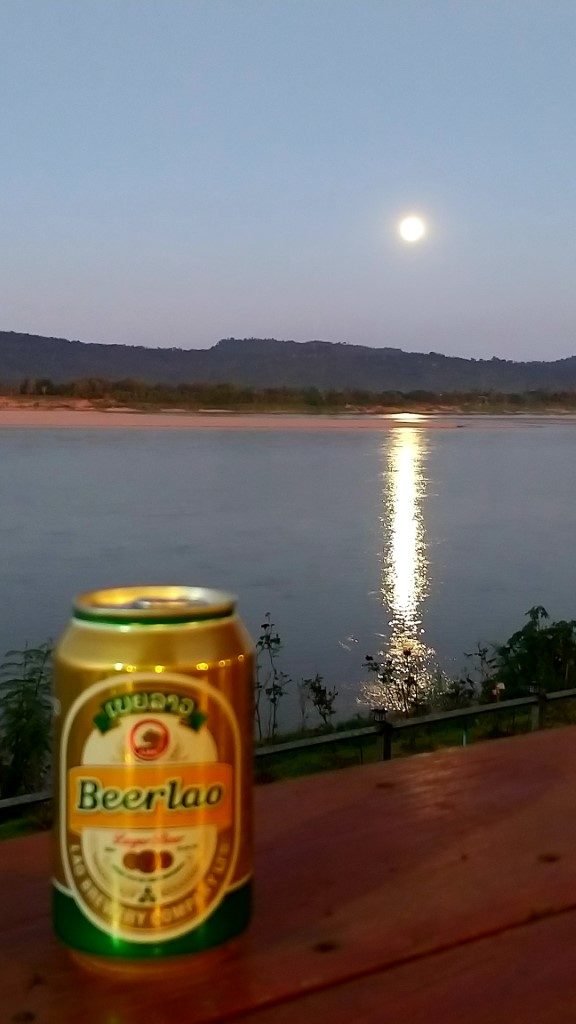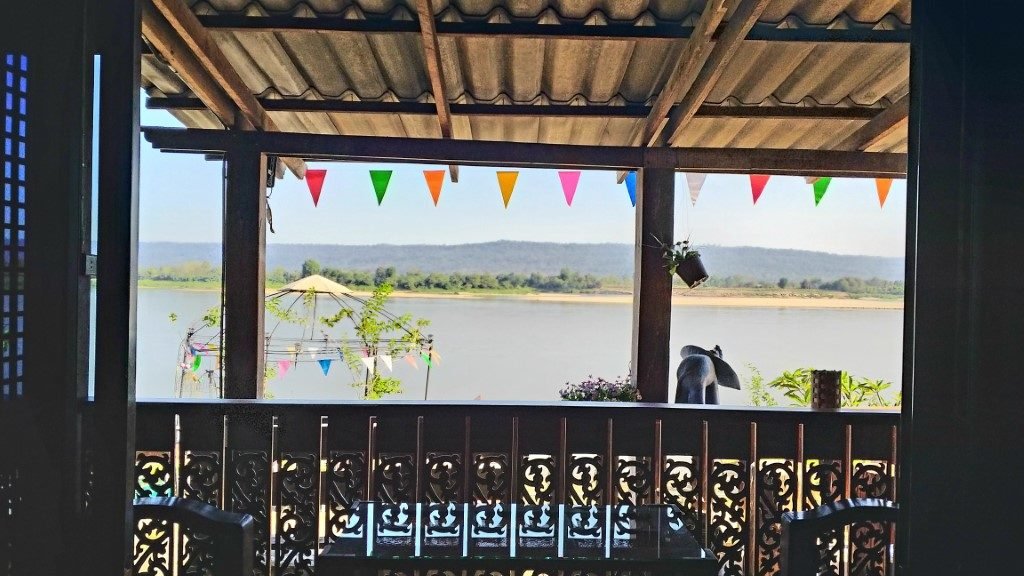 The food doesn't get much fresher. Vegitable patch on the banks of the Mekong. Ingredients picked as and when needed.
The fish delivered in the morning by the fishermen wanting to bypass the market.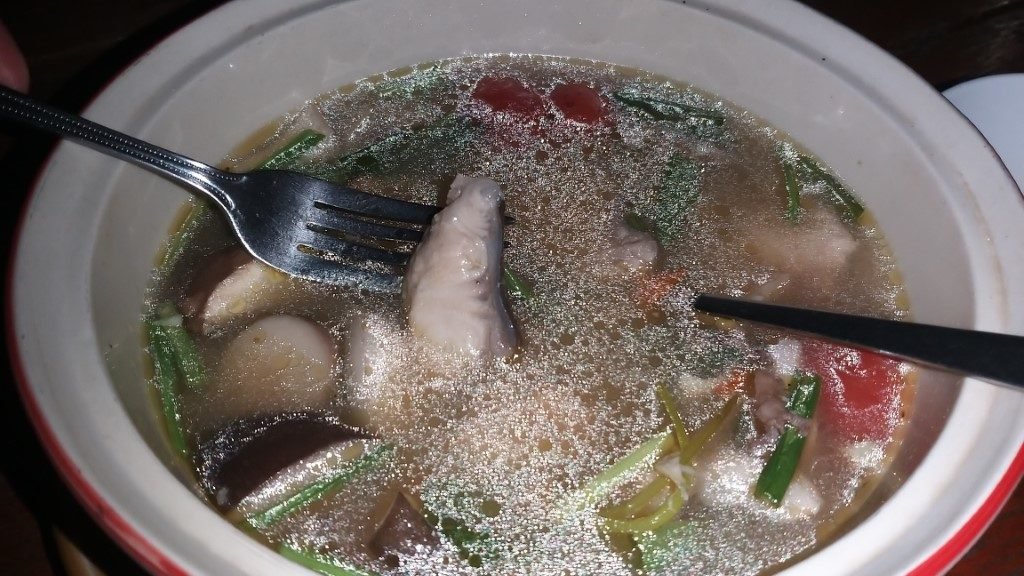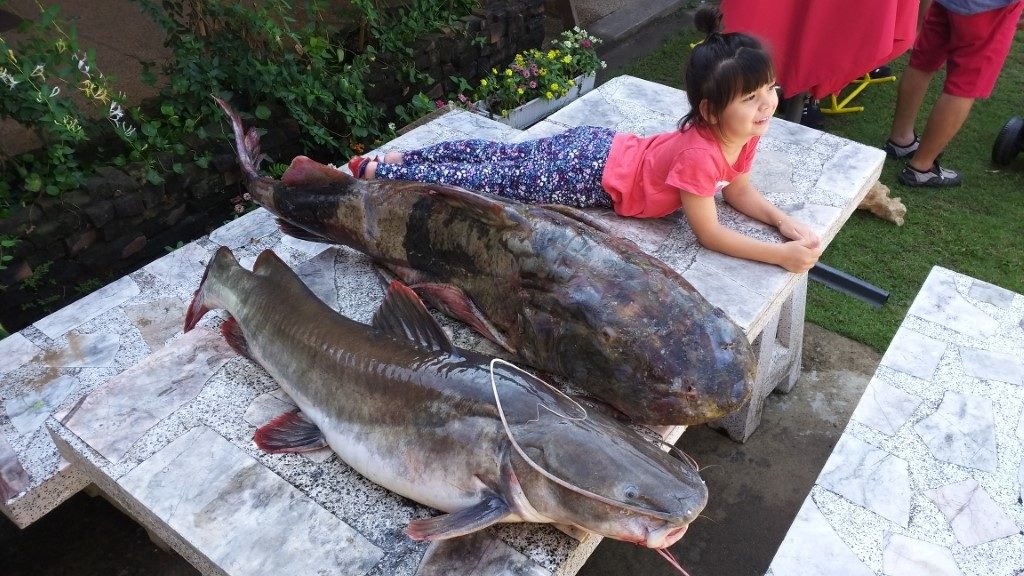 My work station for one day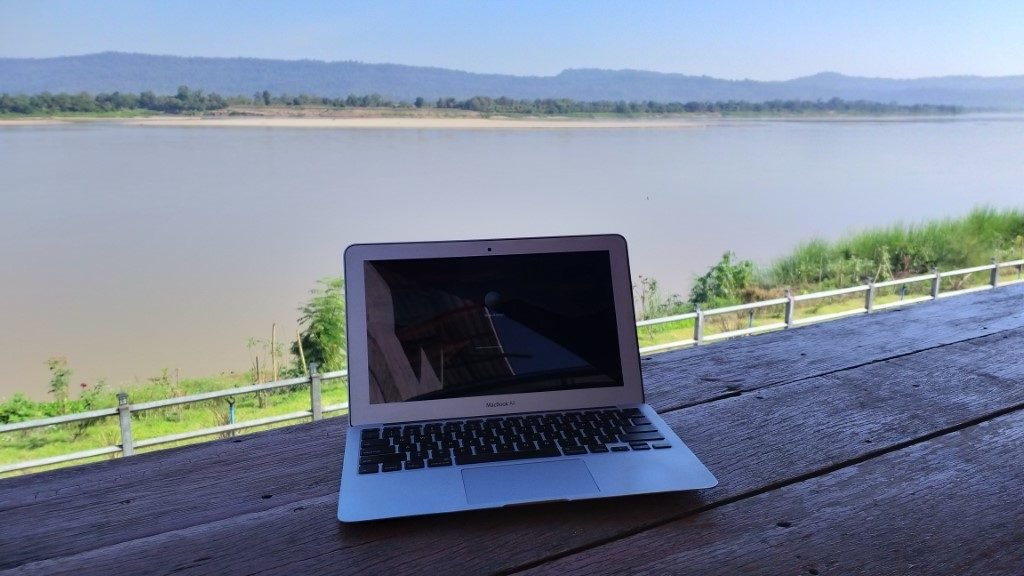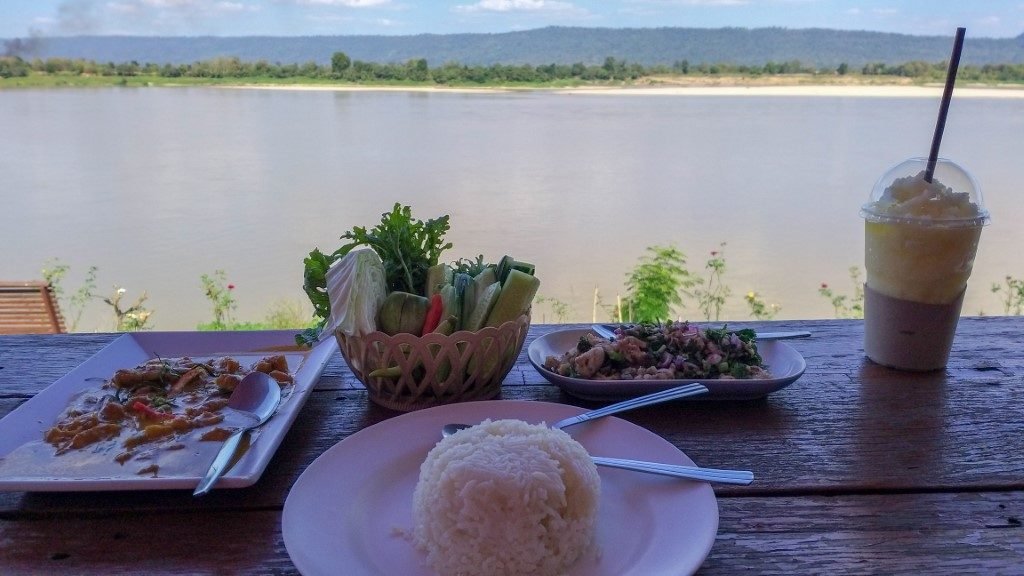 More information here on Banmai Rimkhong.
Wat Pha Tak Seua
What better way to start Christmas day than a visit to one of the most spectacular views in Sangkhom.

---
Sangkhom Festival
I never really did find out exactly what this festival is about.. But from what I could make out.. End of year harvest celebration.
Various villages in the district participated with floats and shows.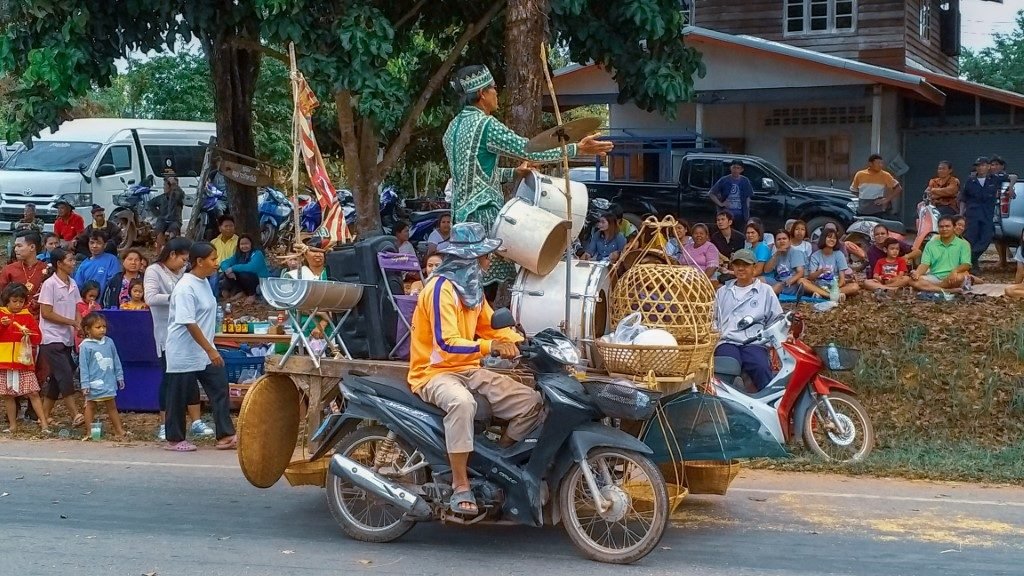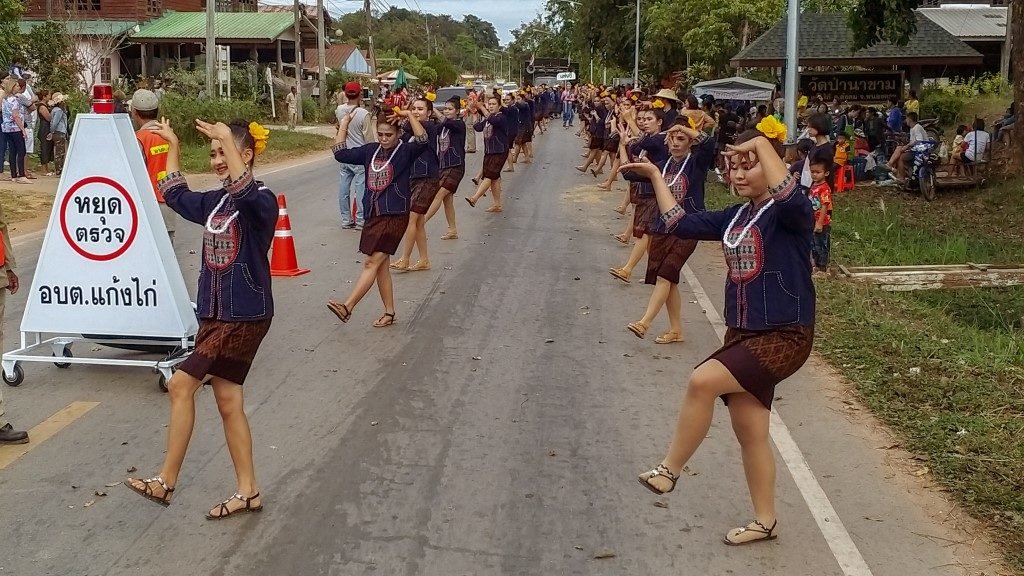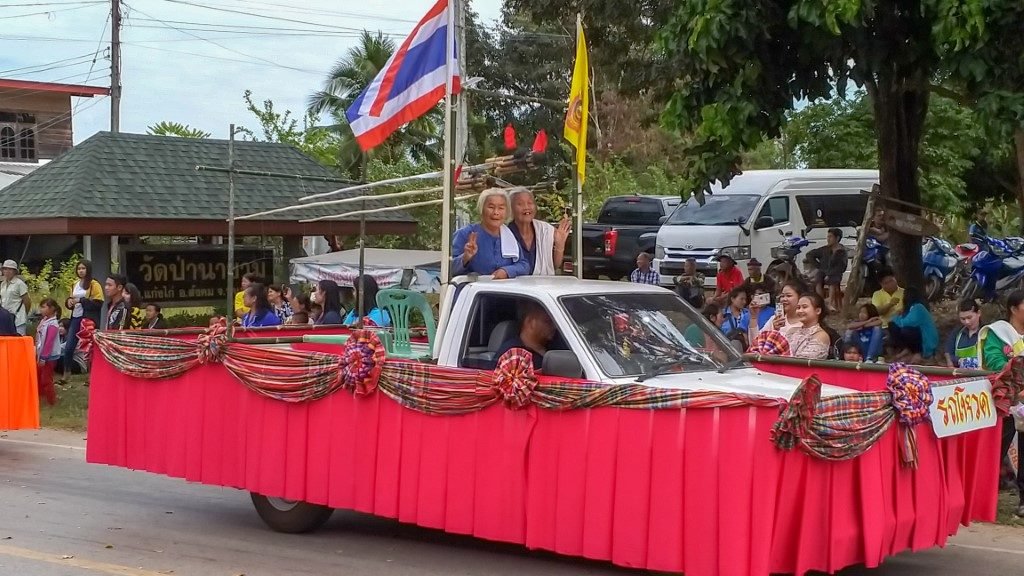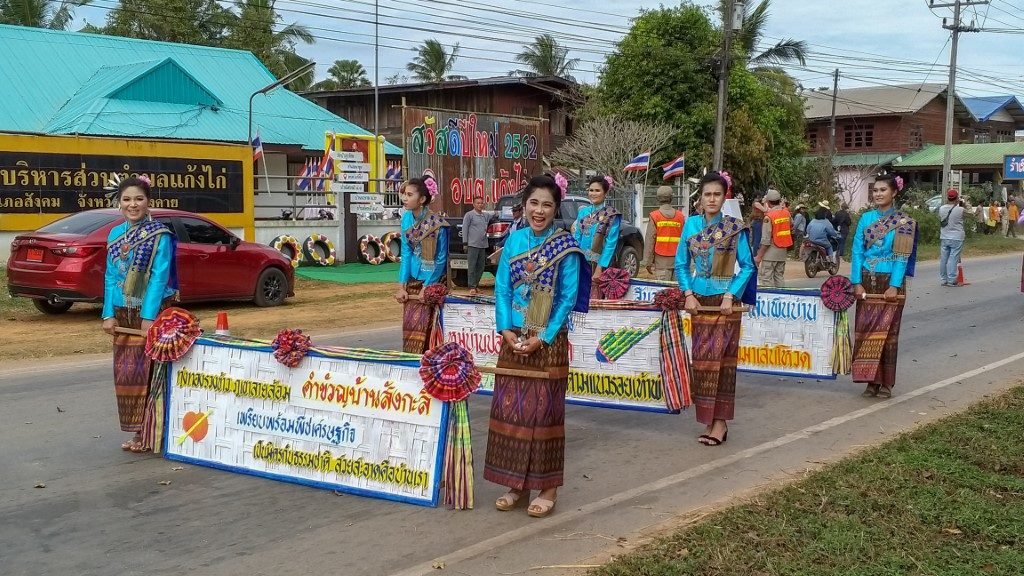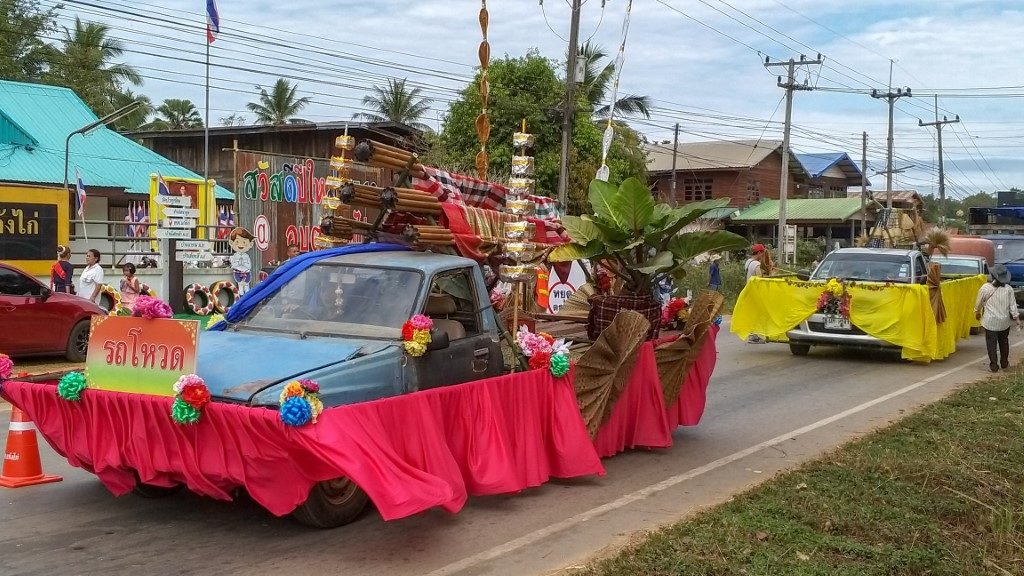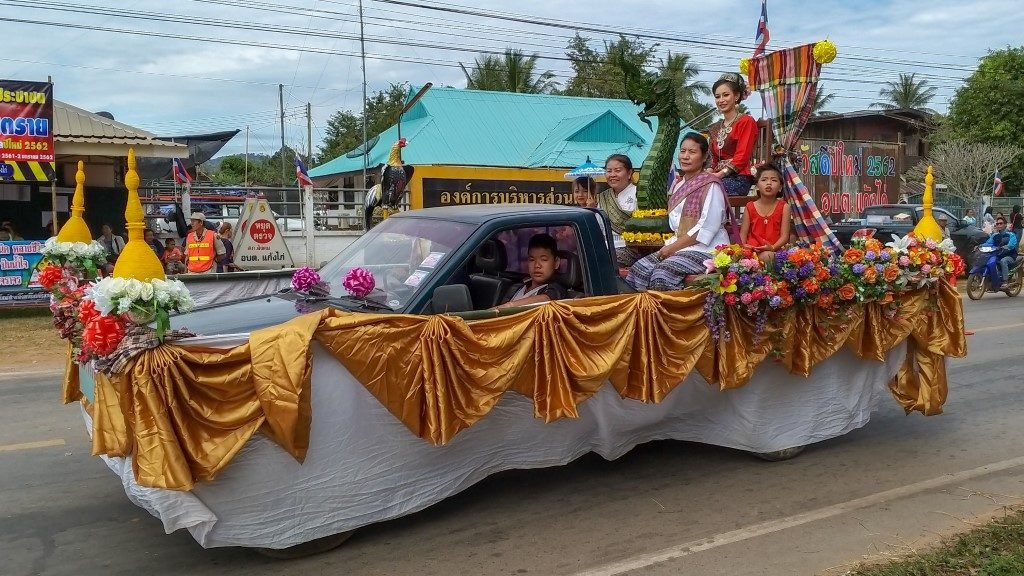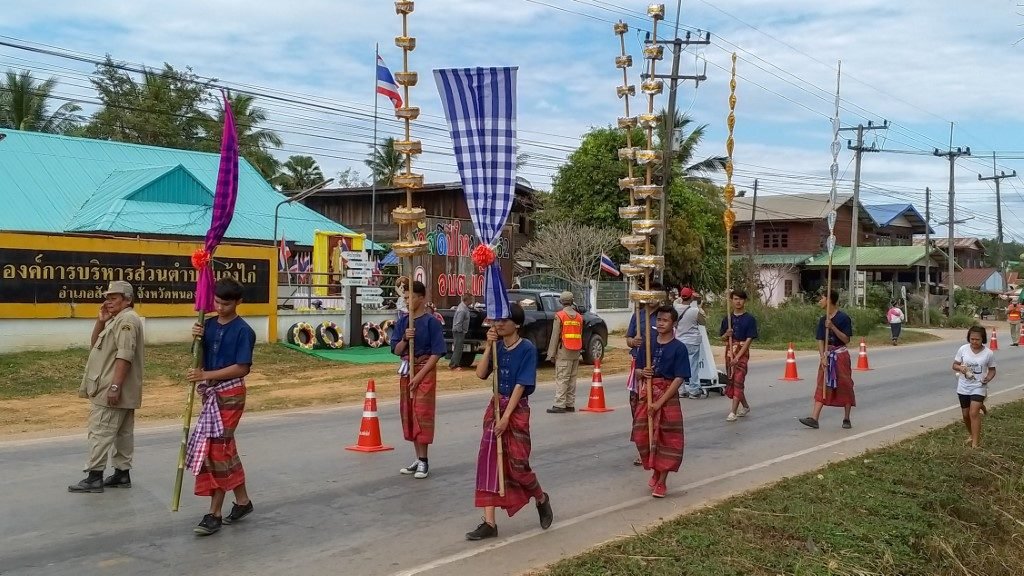 Short YouTube Video below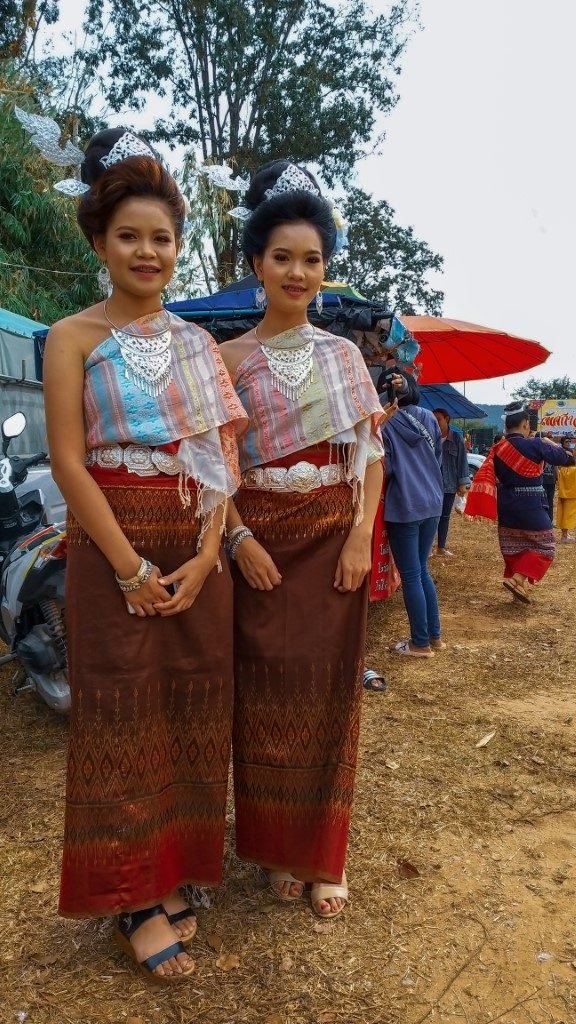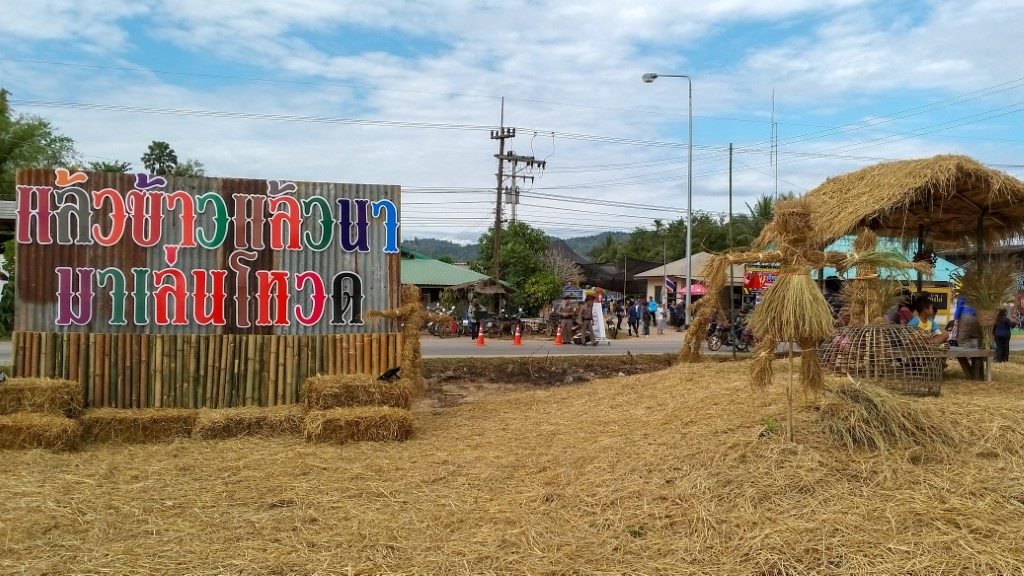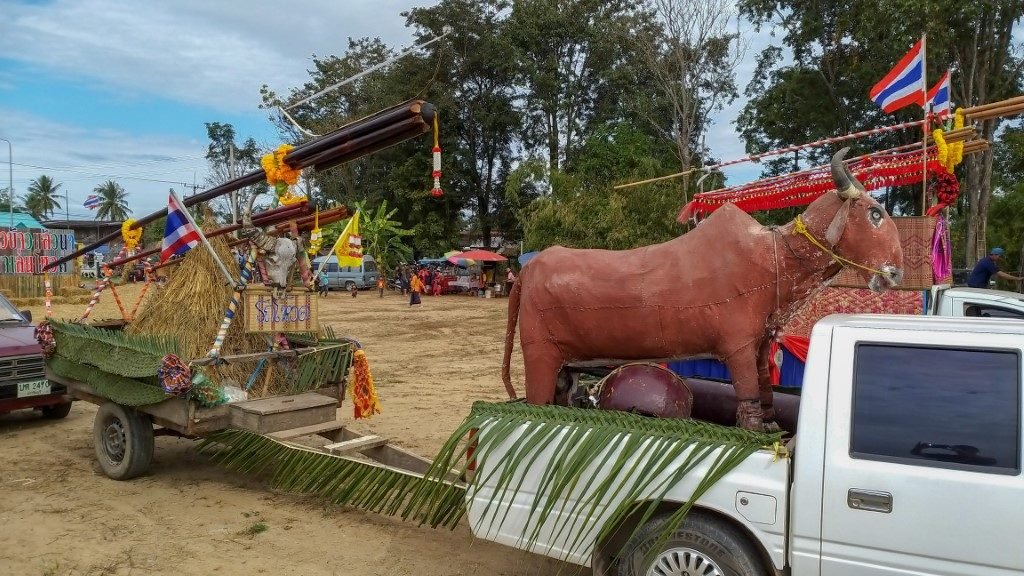 Roaming along the Mekong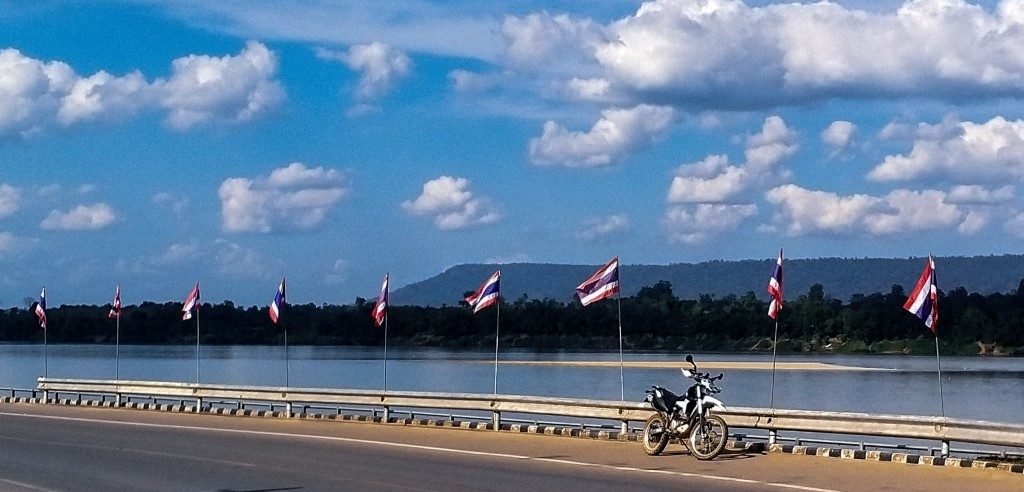 Nong Pla Buek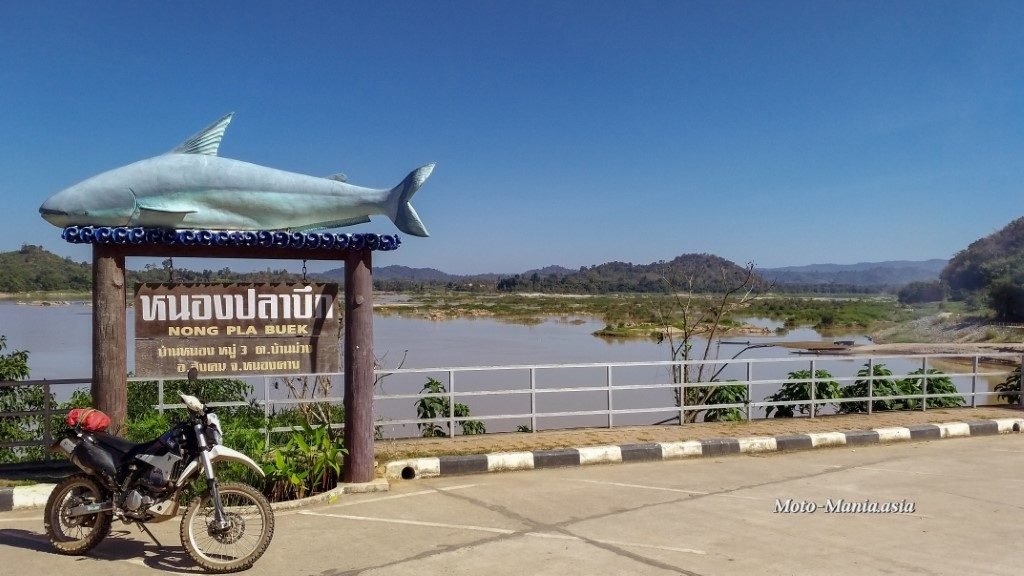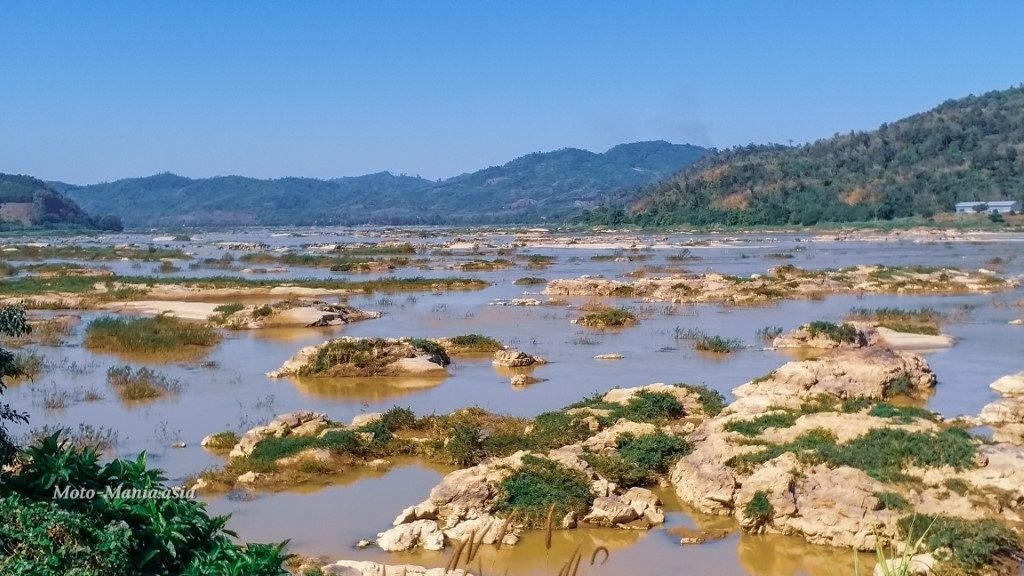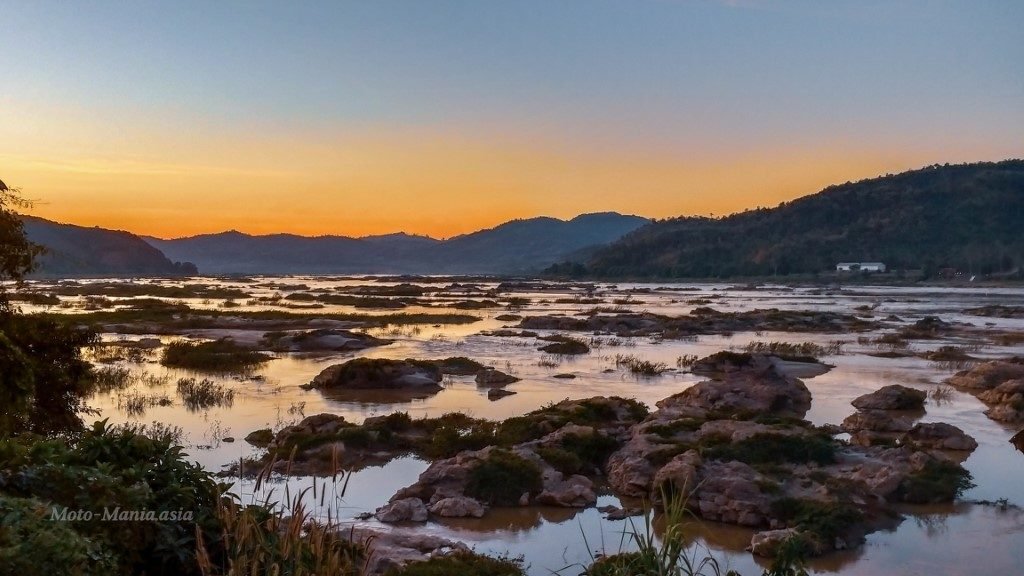 Riding along looking for entrances down to the Mekong.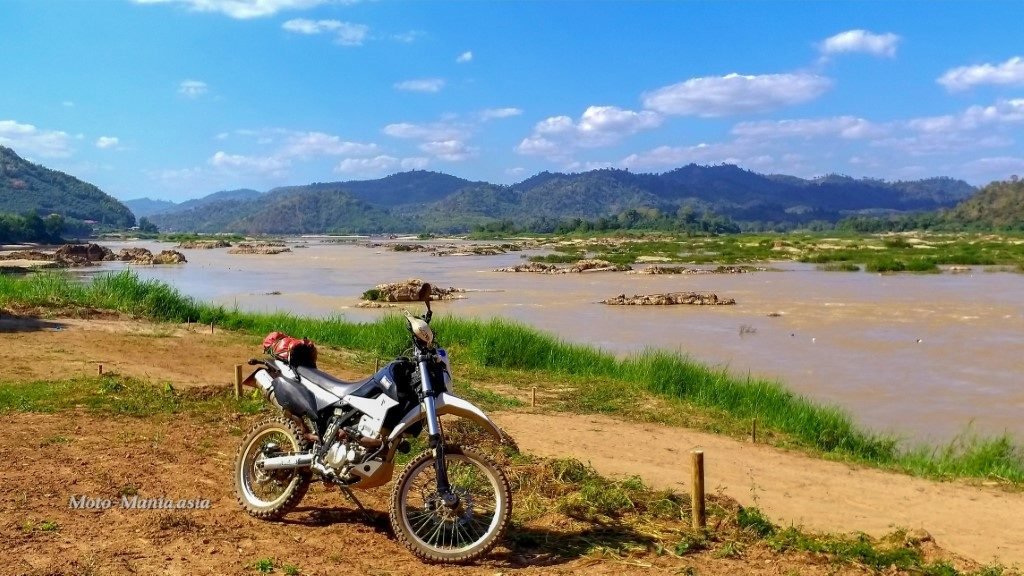 ---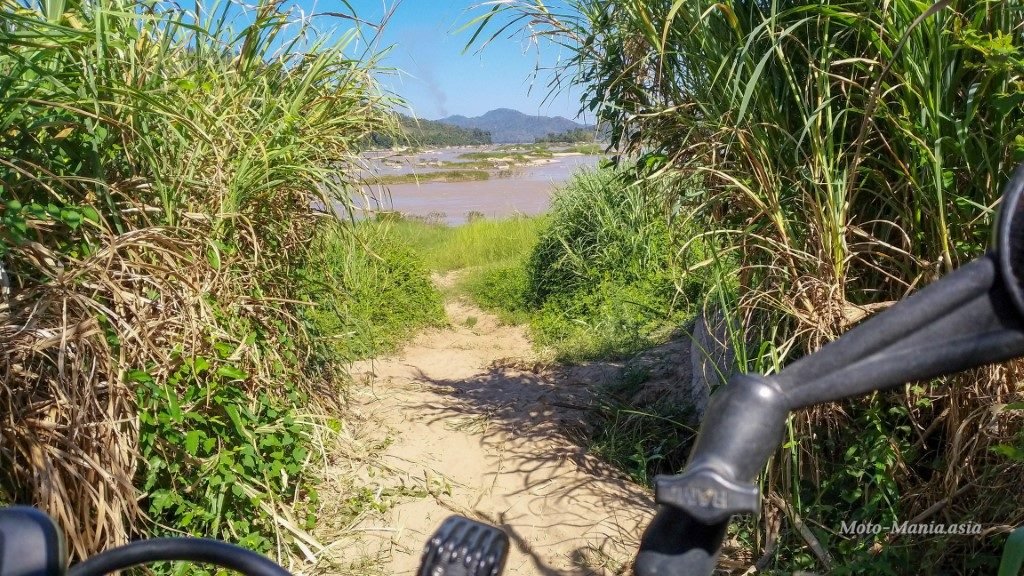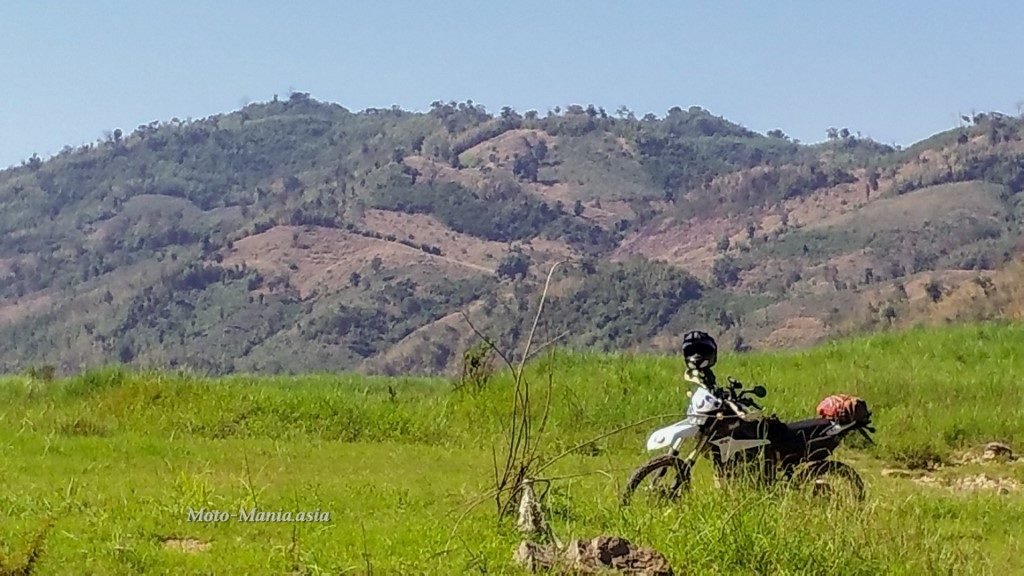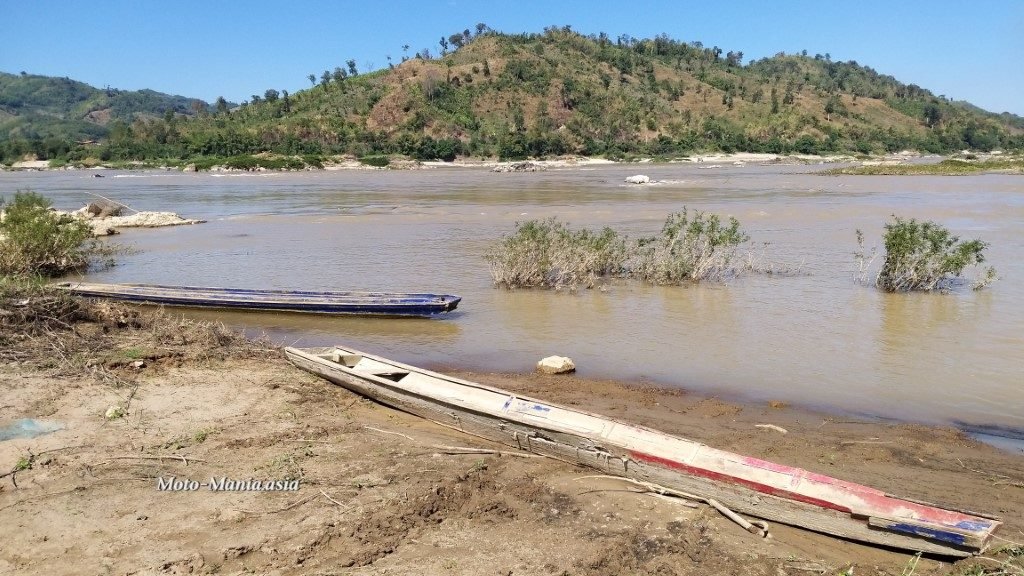 Ban Muang view point
This is really a sunrise view point.
Quite busy with farmers and tractors bringing up the tourists from the town before and around sunrise.
If you want to ride up. Go later in the day when there is no traffic or people. Otherwise park in the village and get a lift up.
More here on the view point:-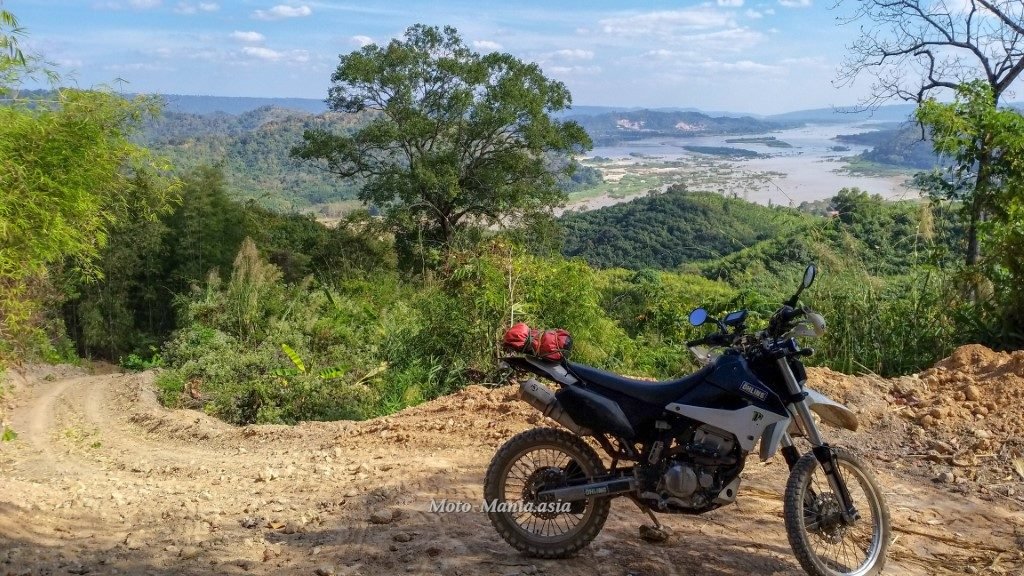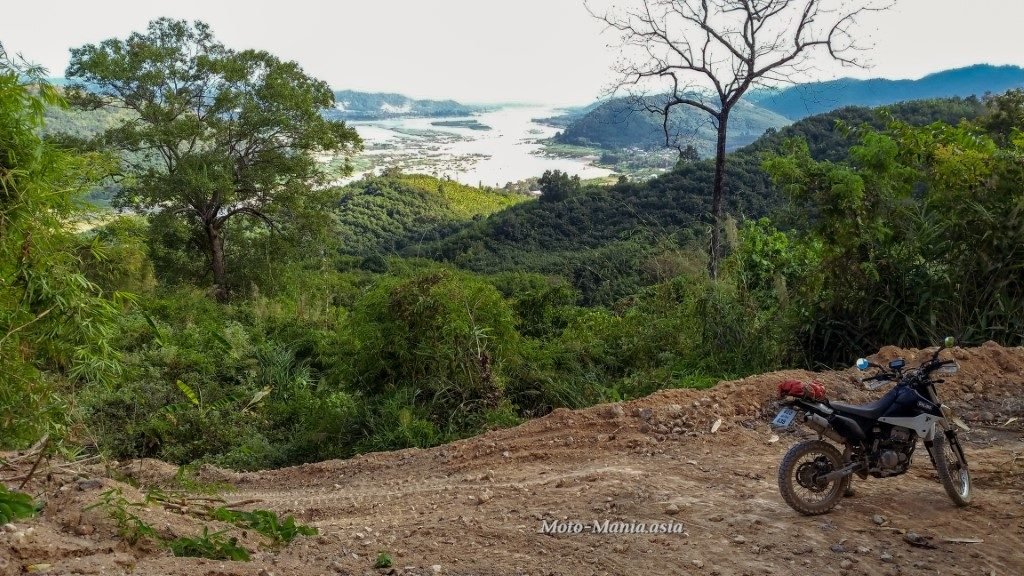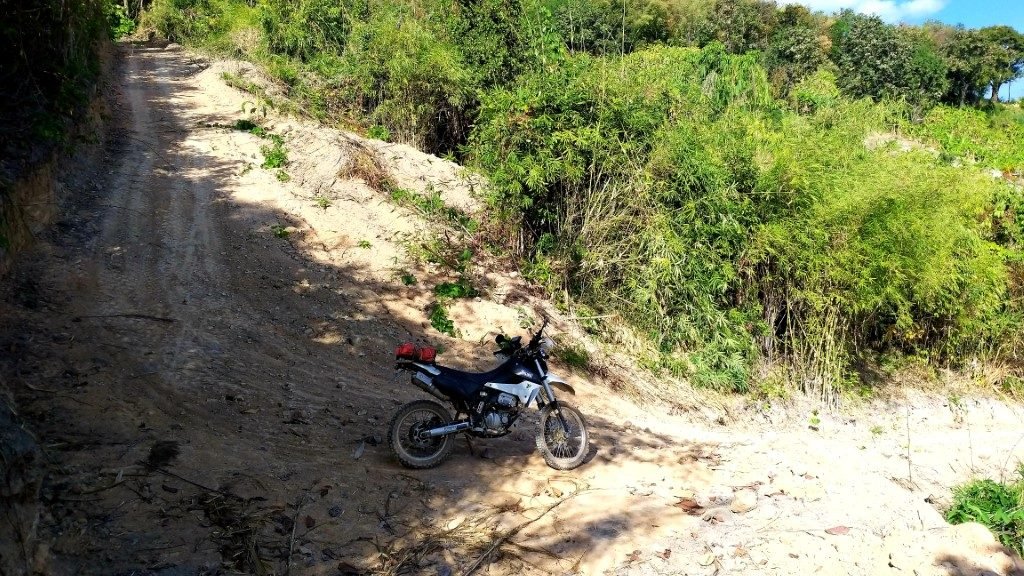 ---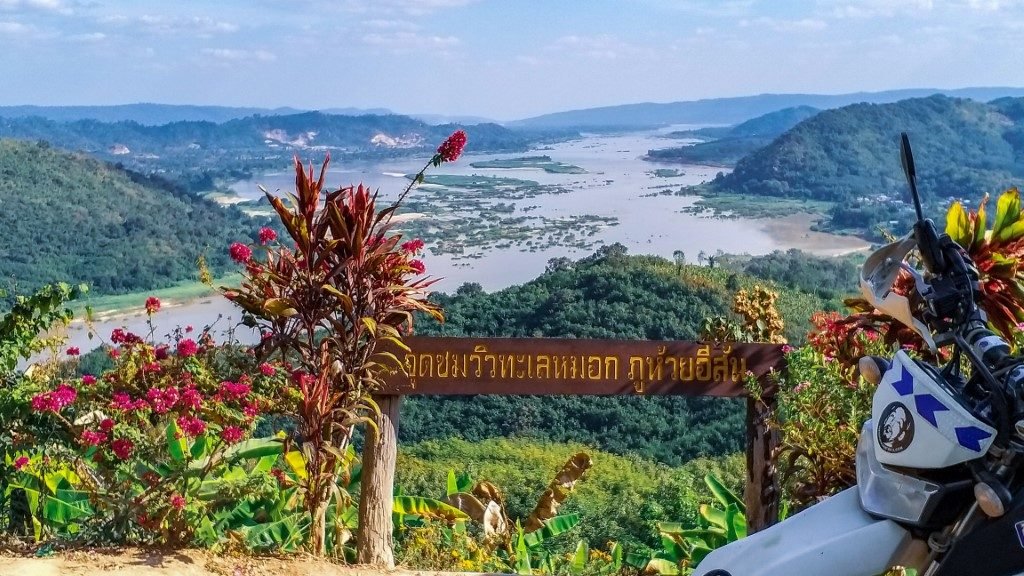 Chiang Khan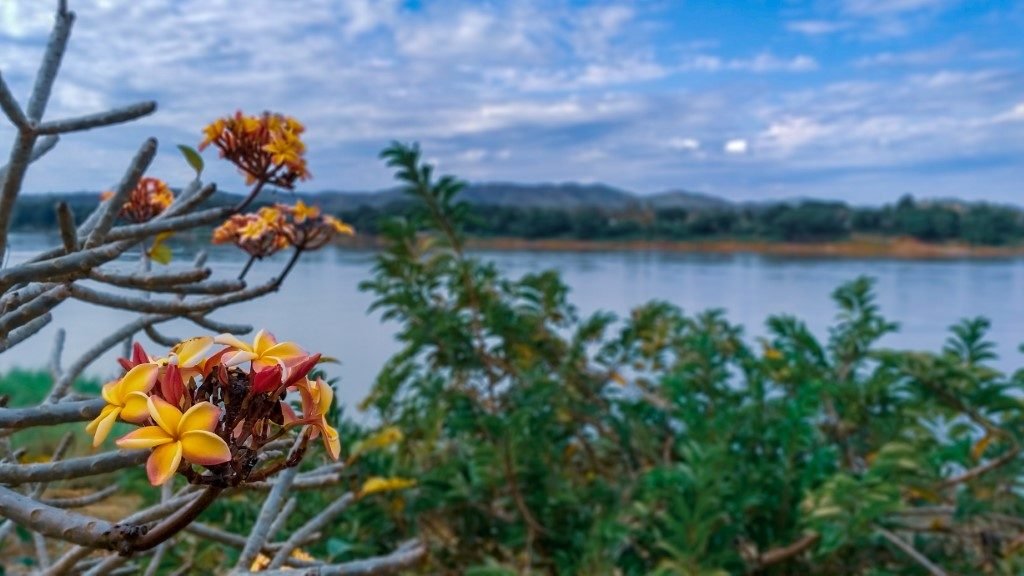 Coffe and Cheese cake over looking the Mekong at Chiang Khan.
---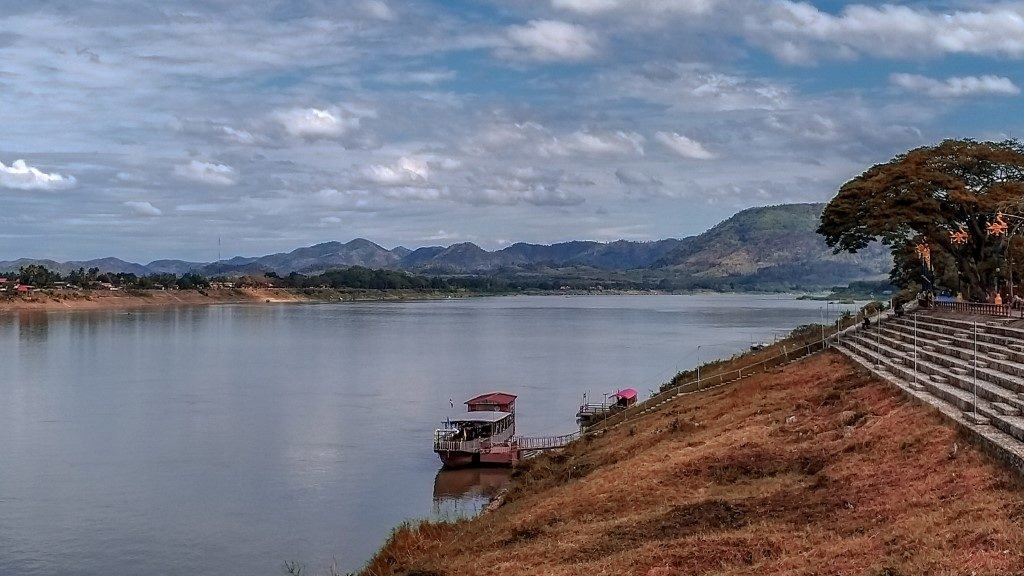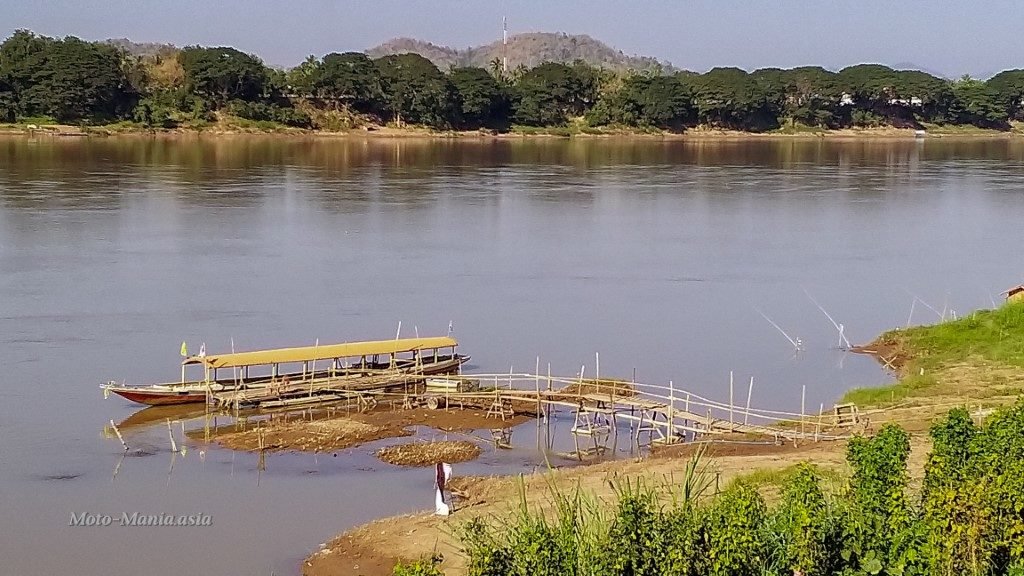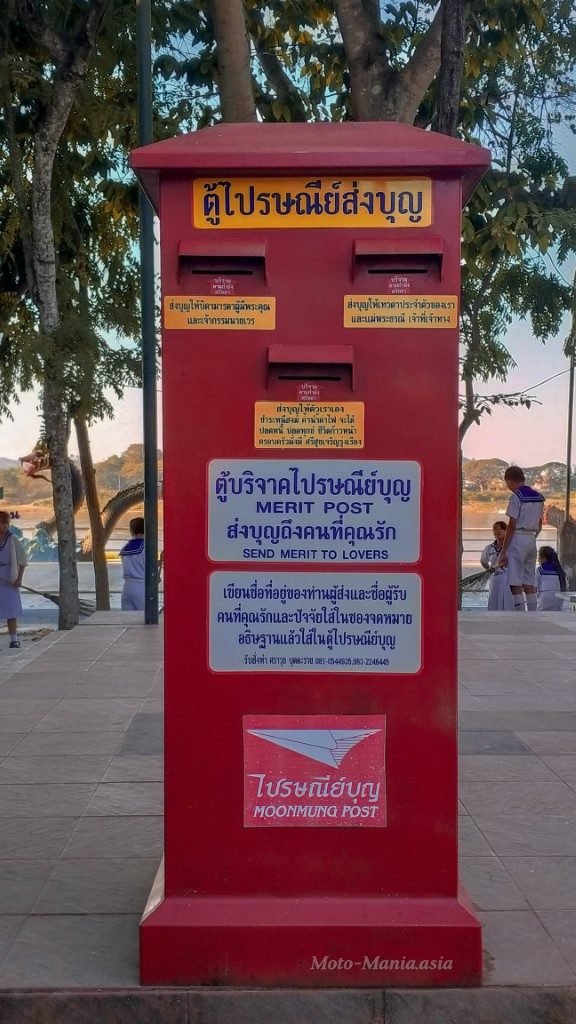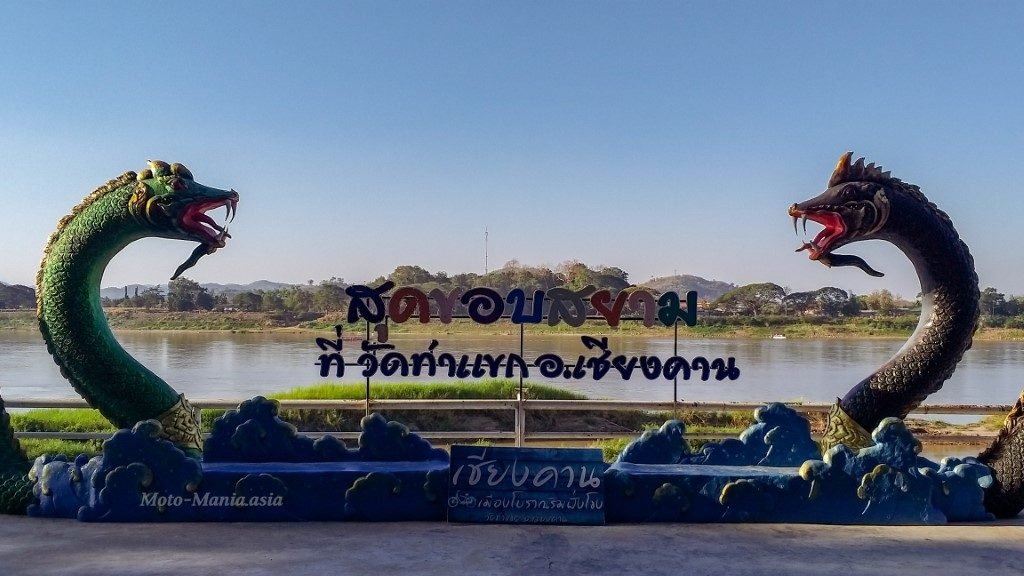 Kaeng Khut Khu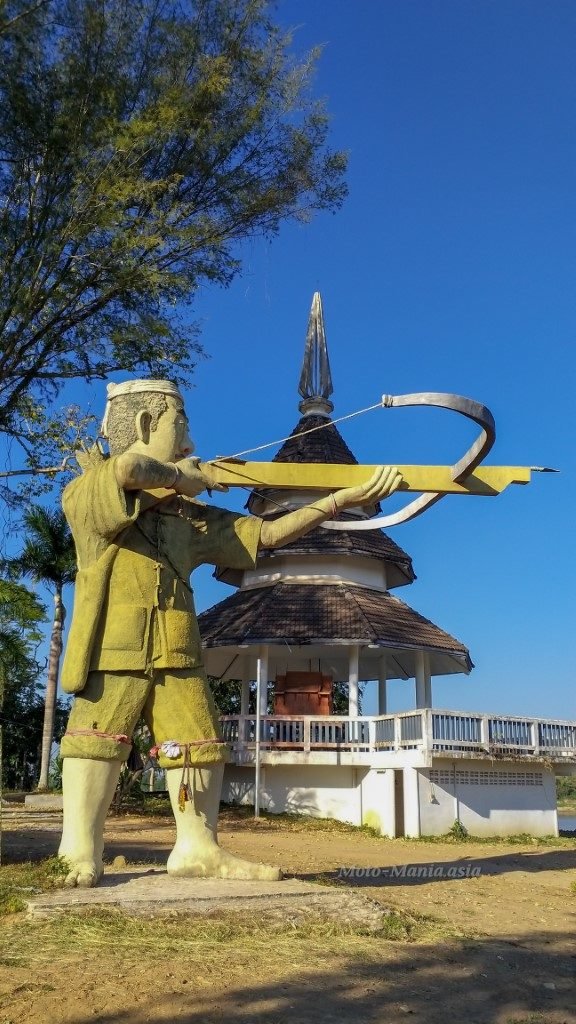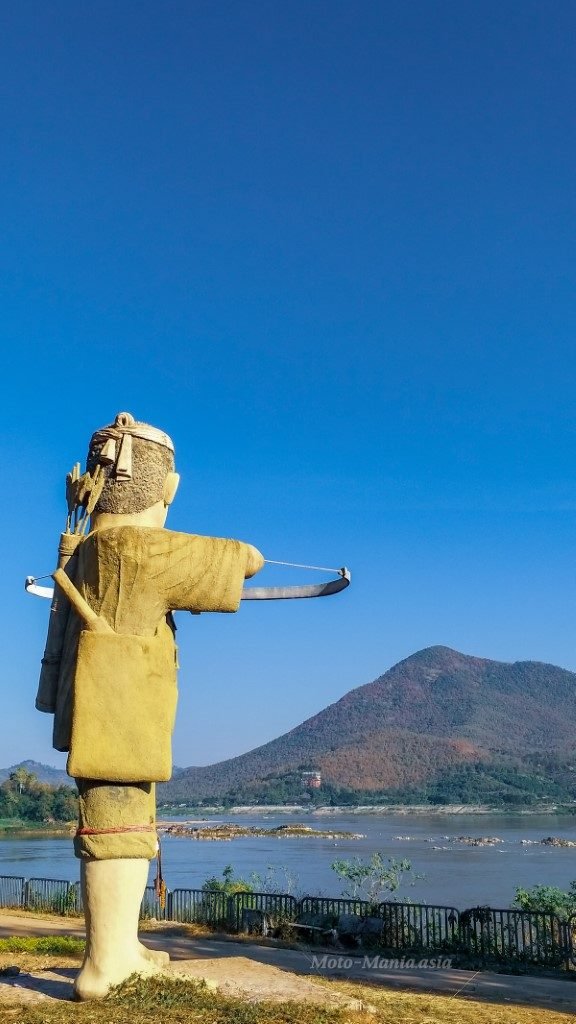 Back on the 211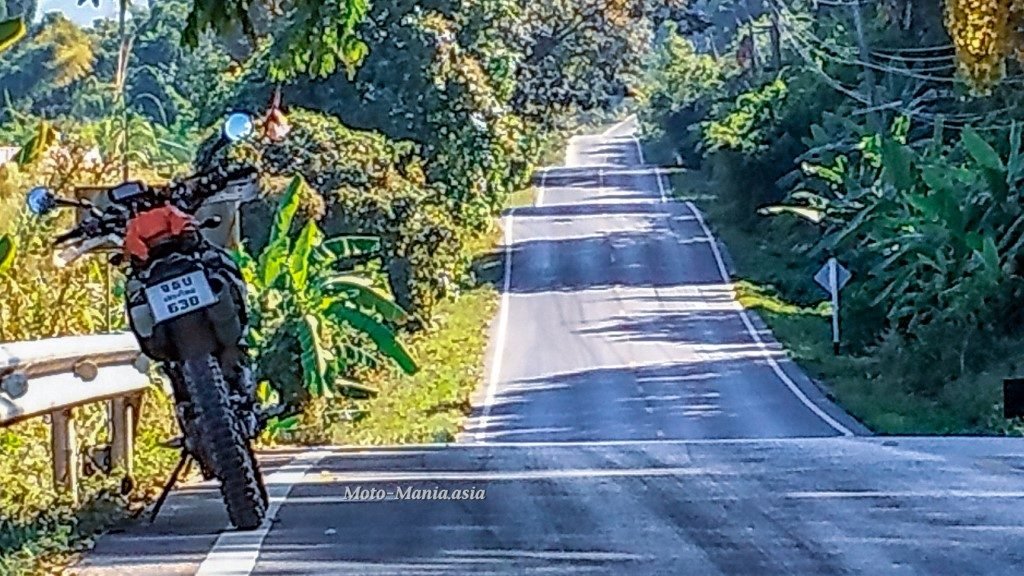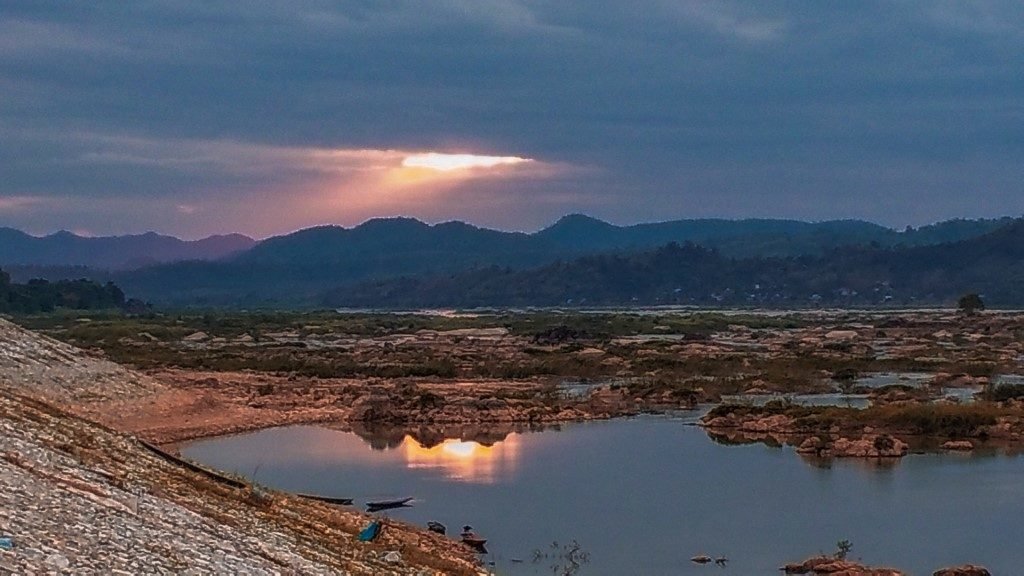 Ban Mai Sunset.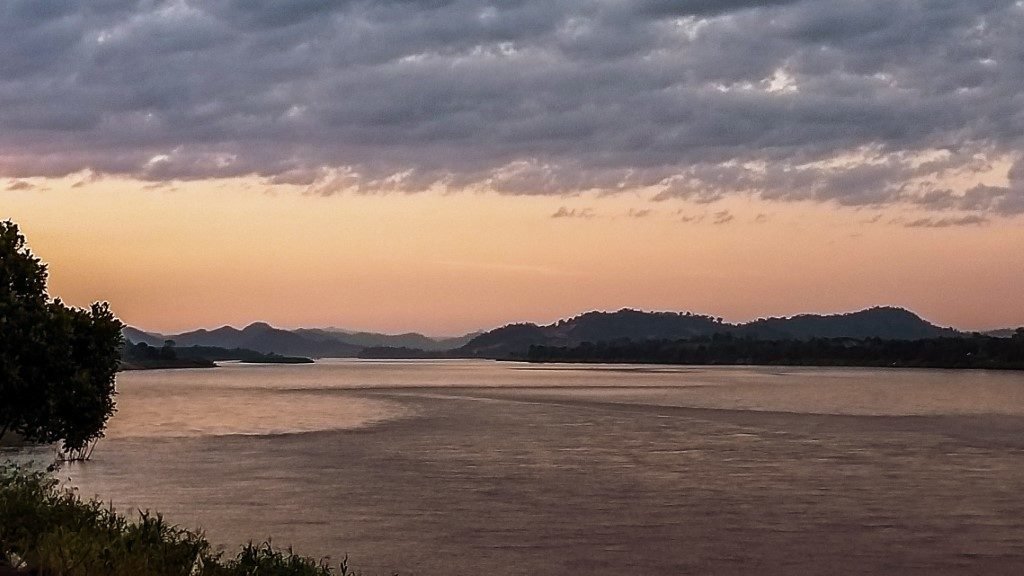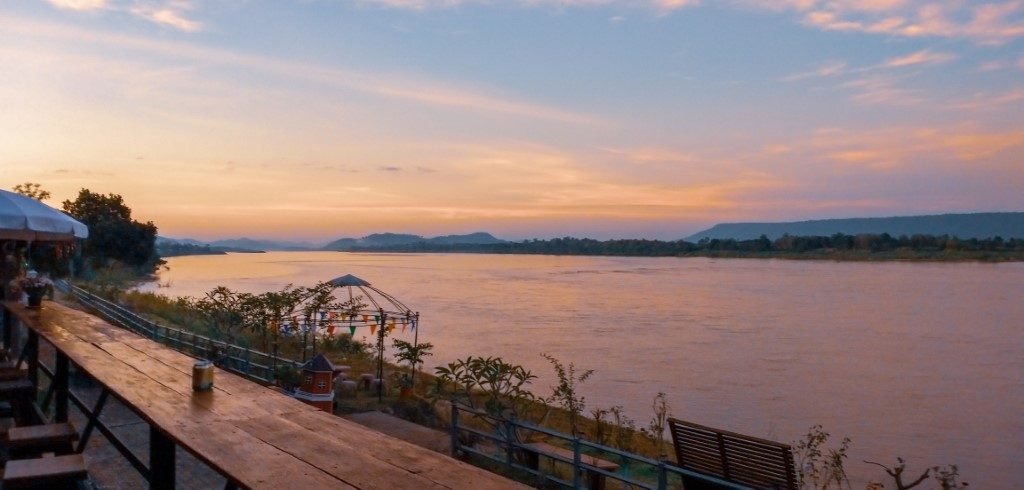 Last day in Mekong Paradise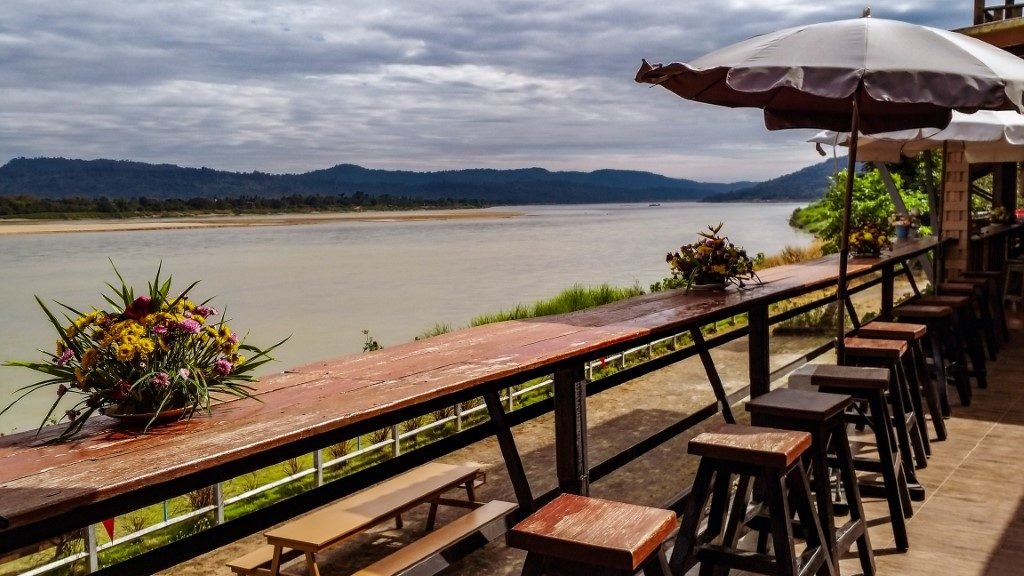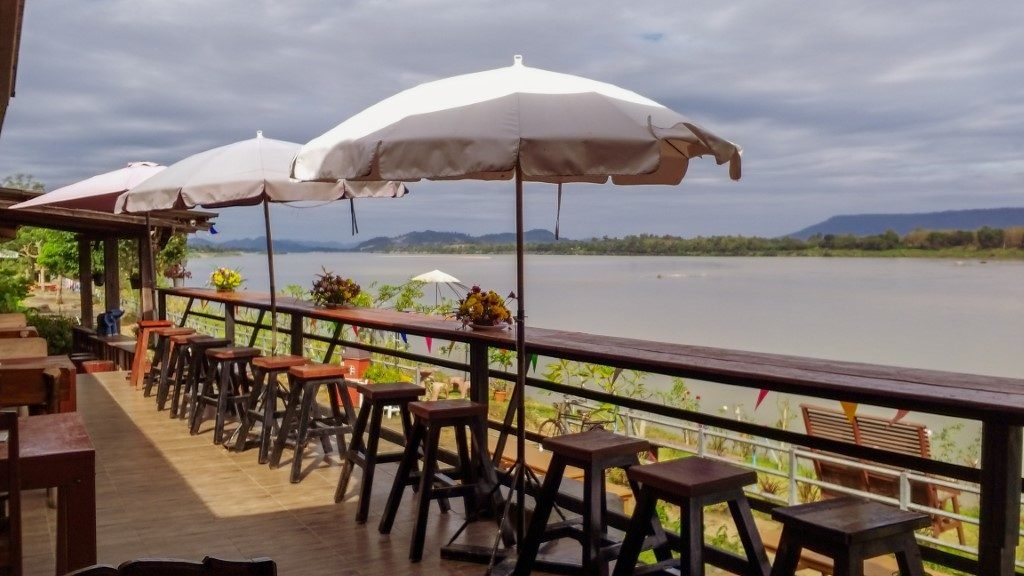 Red Lotus Sea – Udon
We were late. Still nice.
Best to get here early morning when the flowers are open.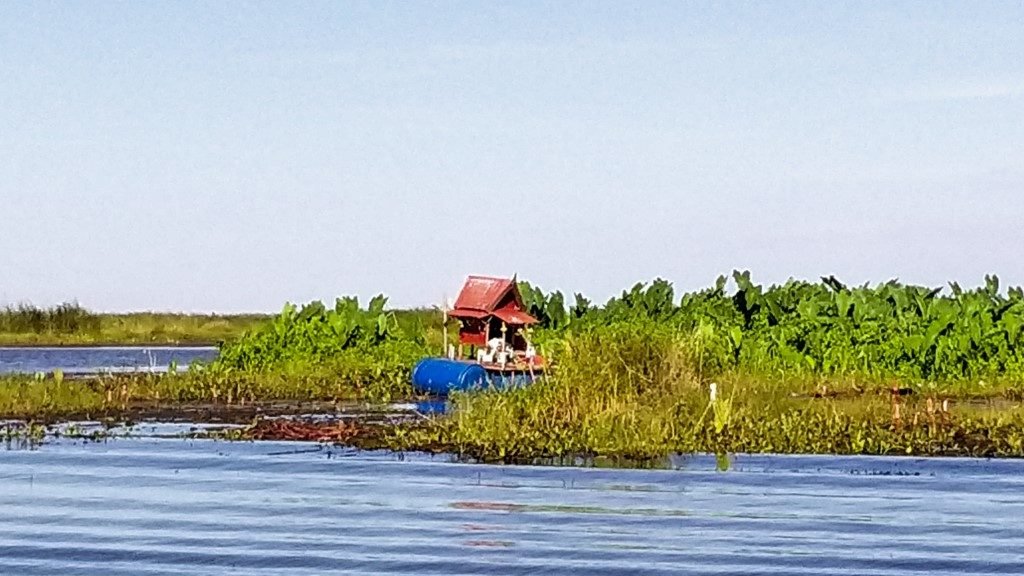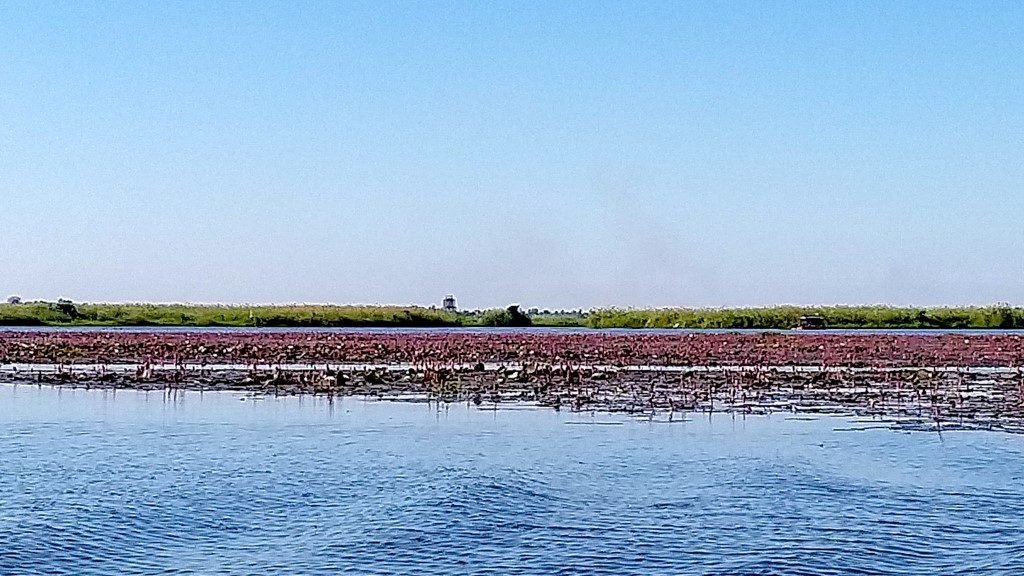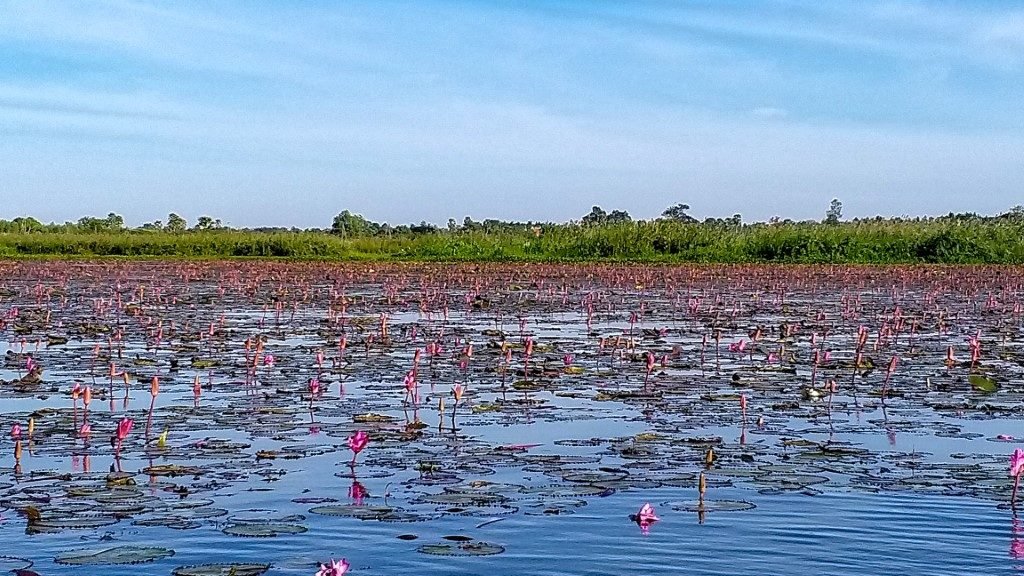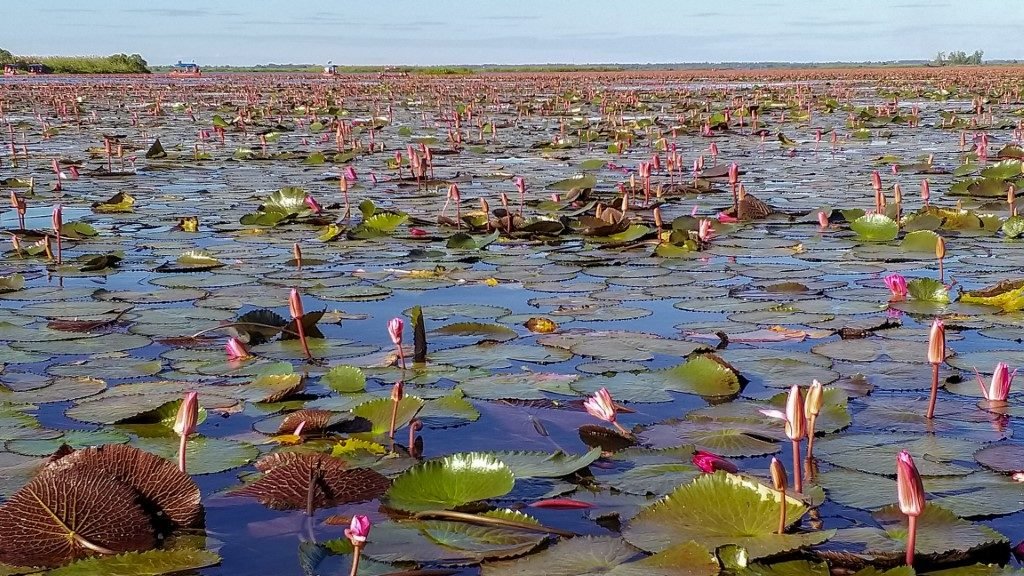 Another great Christmas and New Year in Sangkhom.
Big Thanks to Koi and Gerrie and the gang at Ban Mai.