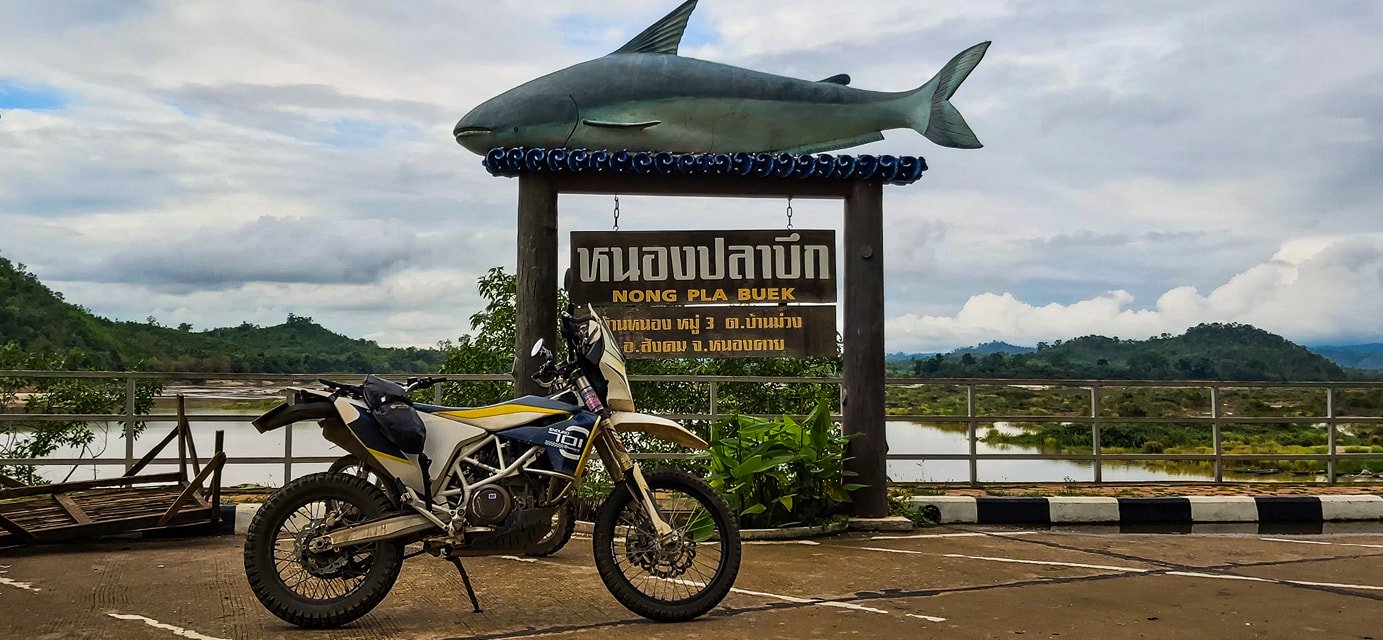 After all the COVID madness. What better time to take a week off and visit a a good friend that is stuck here in Thailand. Unable to get back to KL for work.
Not wanting to fly with all the nonsense to deal with being a foreigner. Decided to take the Ranger with 701 in the back.
Freedom to get around if the rainy season proper kicks in while up north, as well as be comfortable for the week with all the extras you can take in a pickup.
Planned to leave at 4am, woke up at 2am and left at 3am sharp. The moment curfew lifted.
Waiting for 3am curfew to lift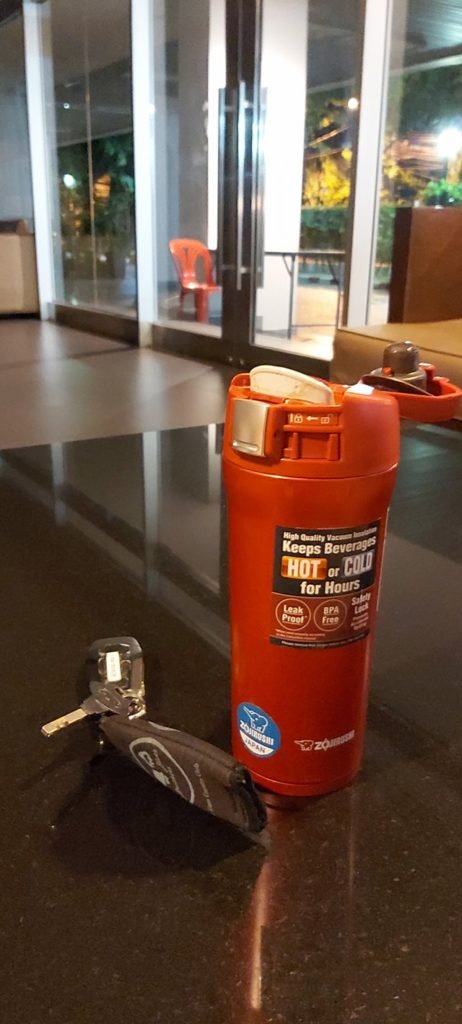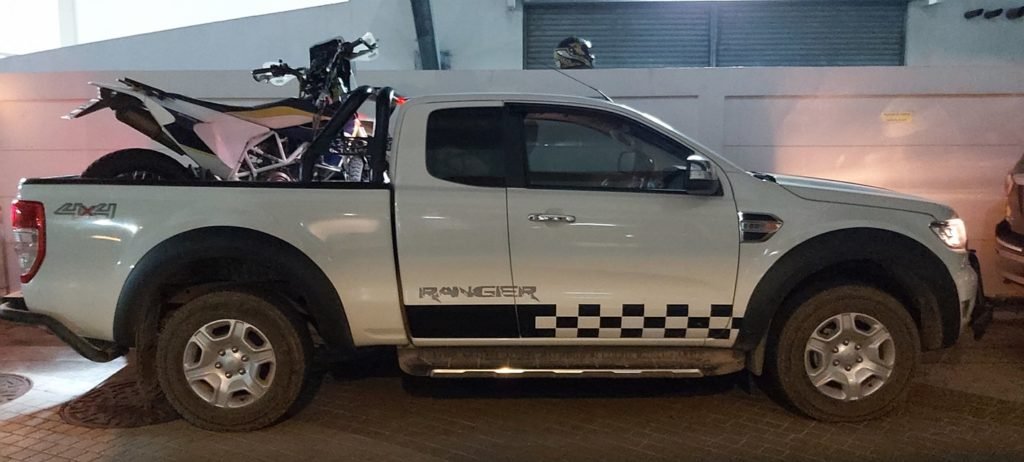 A pretty good run. Three police check points. All friendly.
One check point south of Korat was weird. Stopped everyone that I could see except the trucks. Looked at me, then in the pickup and waved me on.
The other drivers and occupants were lined up. Looked like a camera or light was on them.
Looking for someone or after something? Not COVID related that I could see.
Two other police stops were friendly. Tried to talk English and Thai with me then laughed and waved me on. While giving the locals a hard time. VIP treatment for me at least.
Arrive Banmai Rimkhong
18.05327 N, 102.28665 E
Bangkok via Khon Kean, first break then on to Udon. Horrible traffic lights through both places. Then head as if going to Nong Khai and take the turn off to Tabo and on to Sangkhom following the magical 211.
Though, not so magical closer to Nong Khai town. Lots of road works going on a good part of the way.
8 hrs and 20 mins and 3/4 of a tank of diesel.
In time for early lunch and a beer.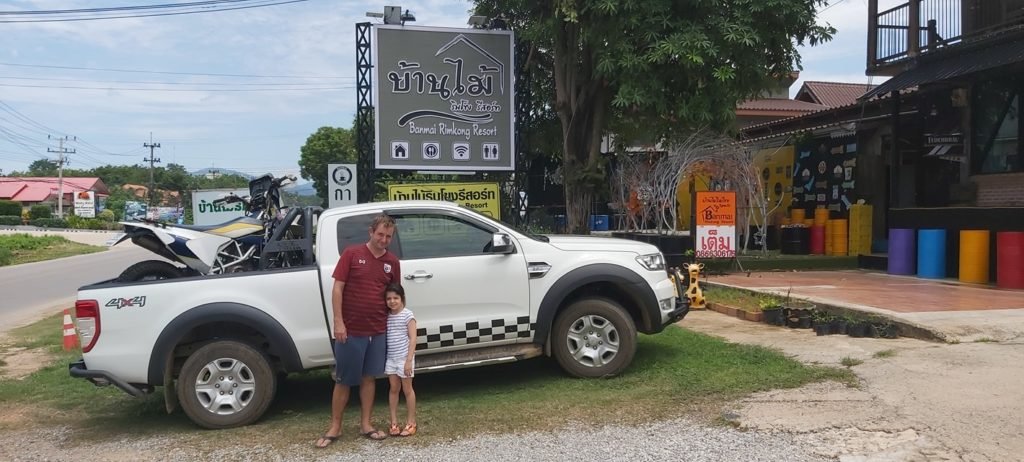 Lunch turned in to afternoon beers with Gerrie.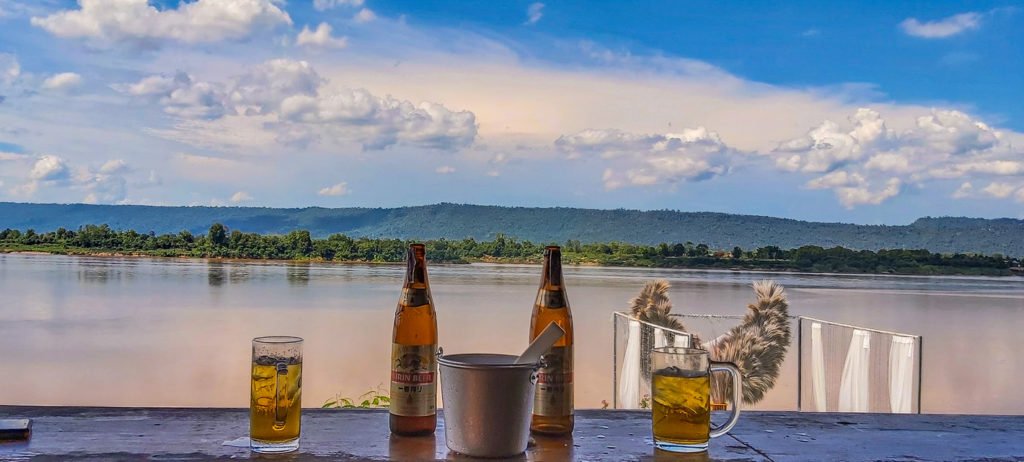 Check in to the room with the best view at the resort
---
---
---
---
Up early to the Mekong clouds over the river.
The best breakfast spot on the Mekong.
Looking at the Mekong and Laos.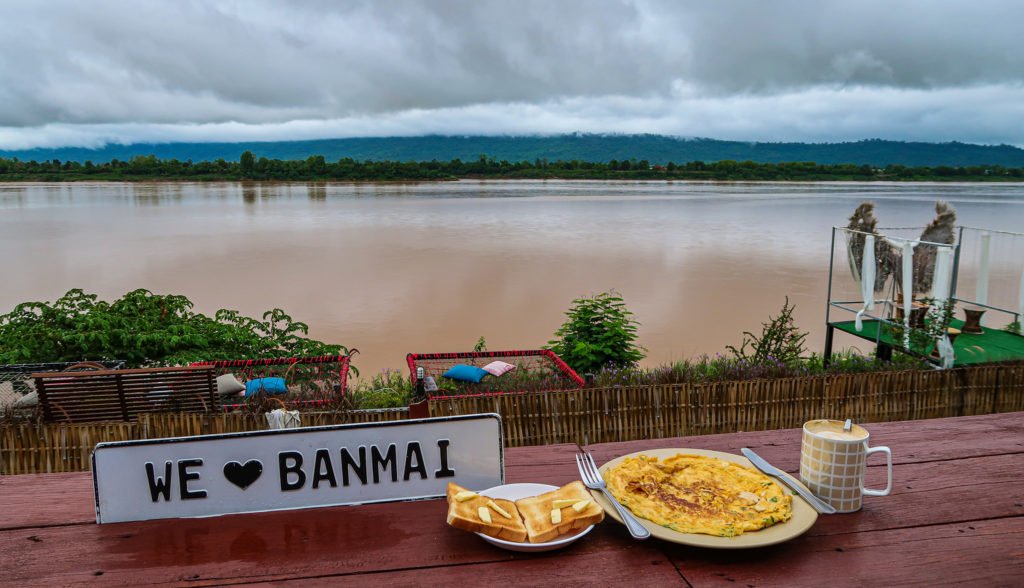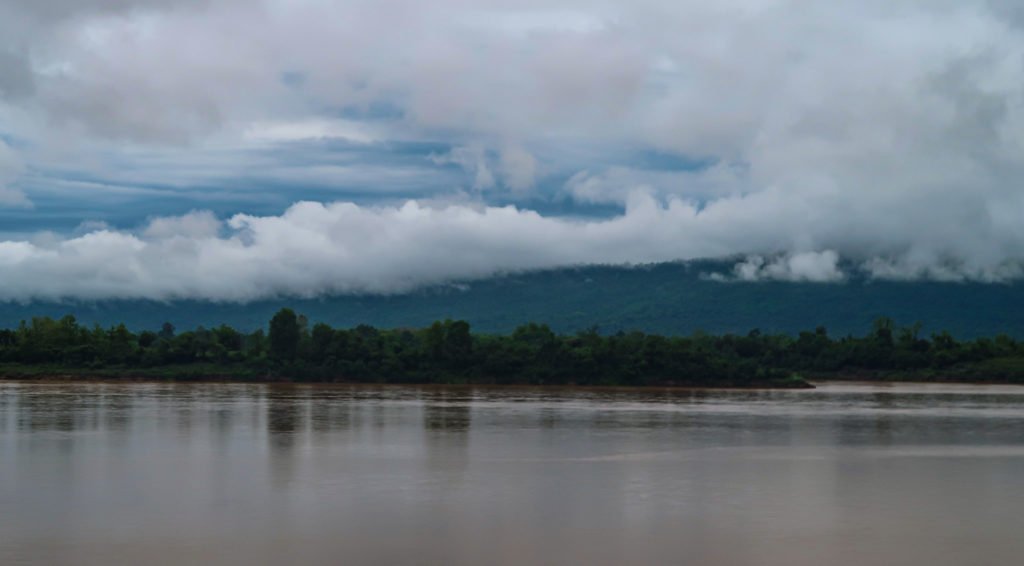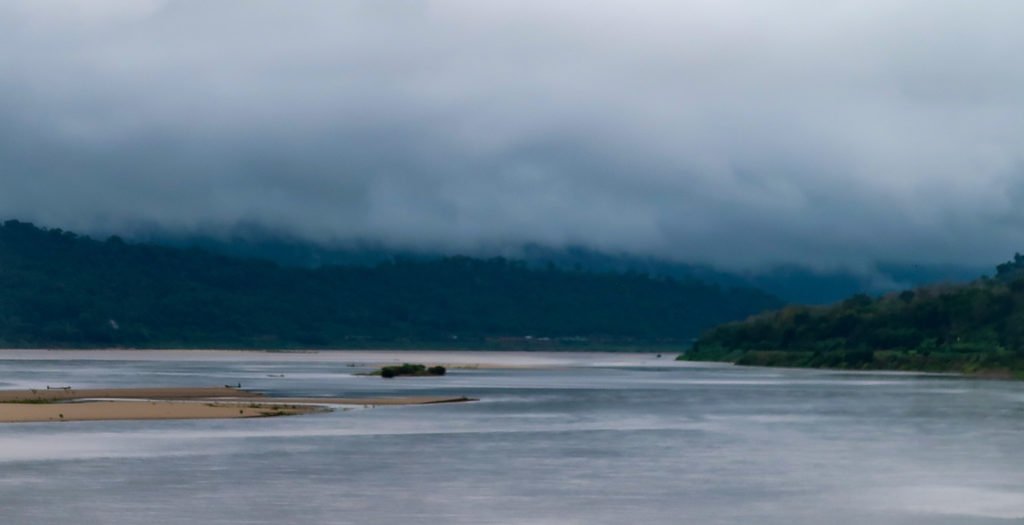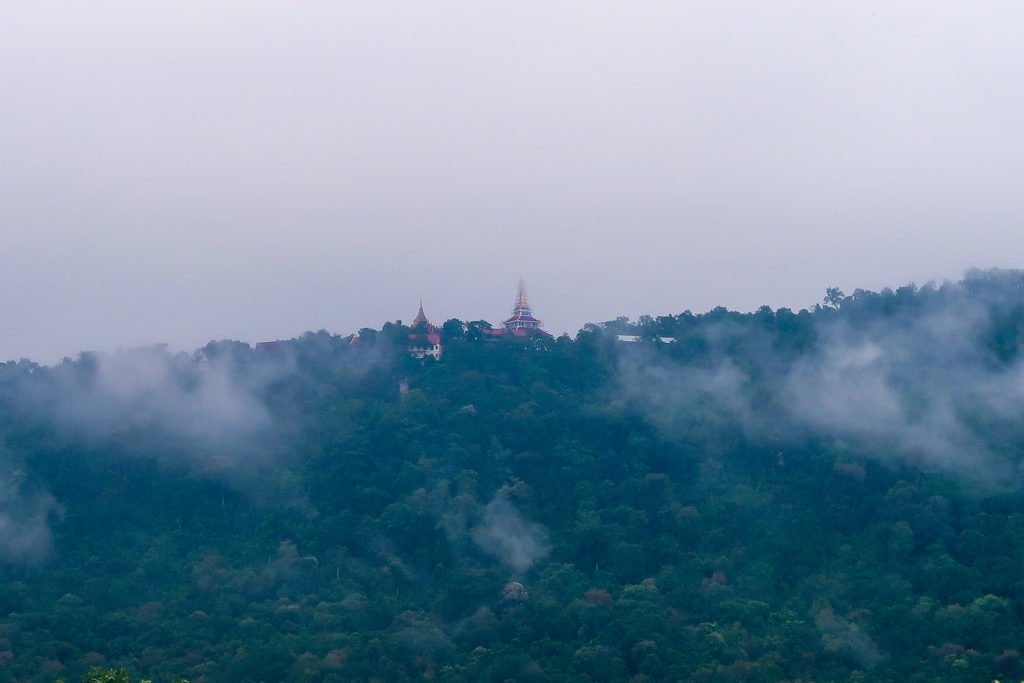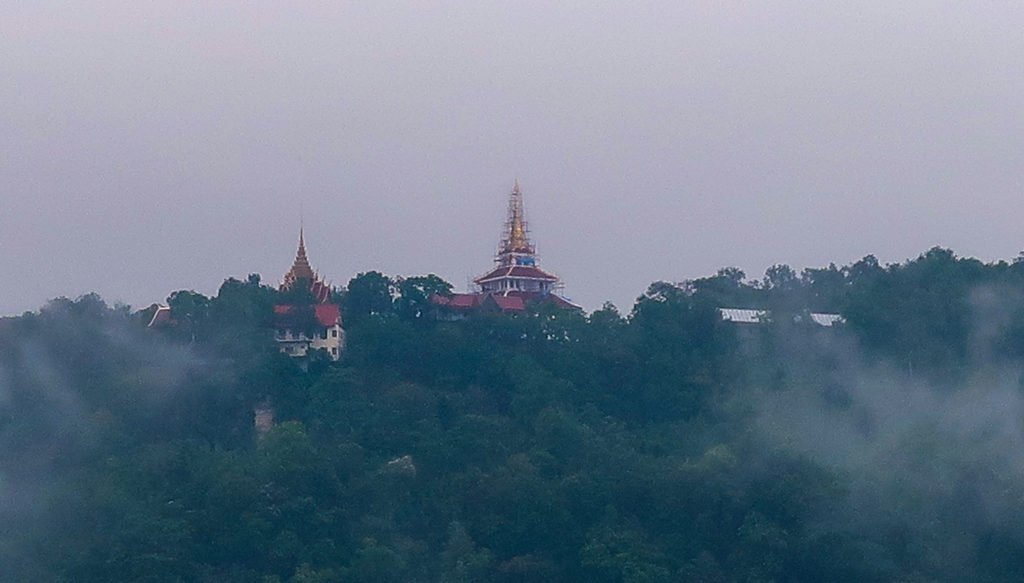 Off to check out the farm and dam.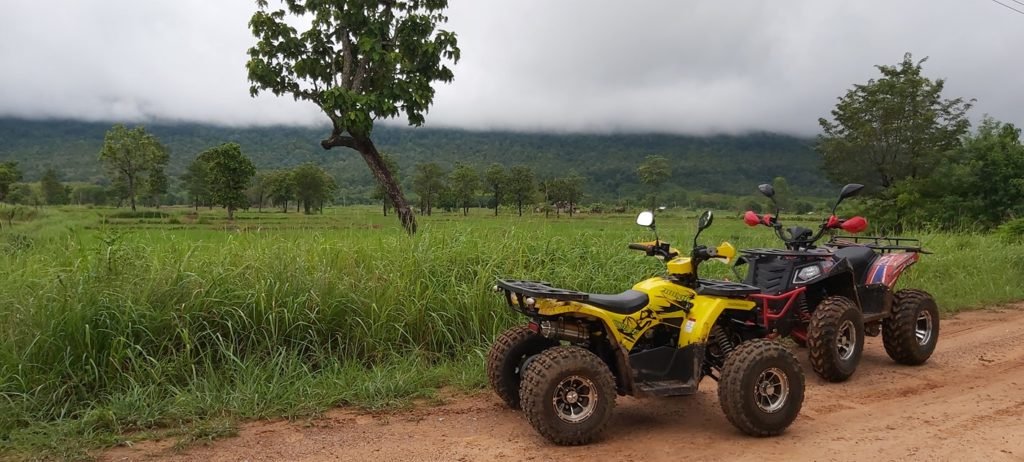 Lai Chan Ta Nai. 18.14868° N, 102.15522° E.
Coffee and snacks in amongst the rubber tree plantation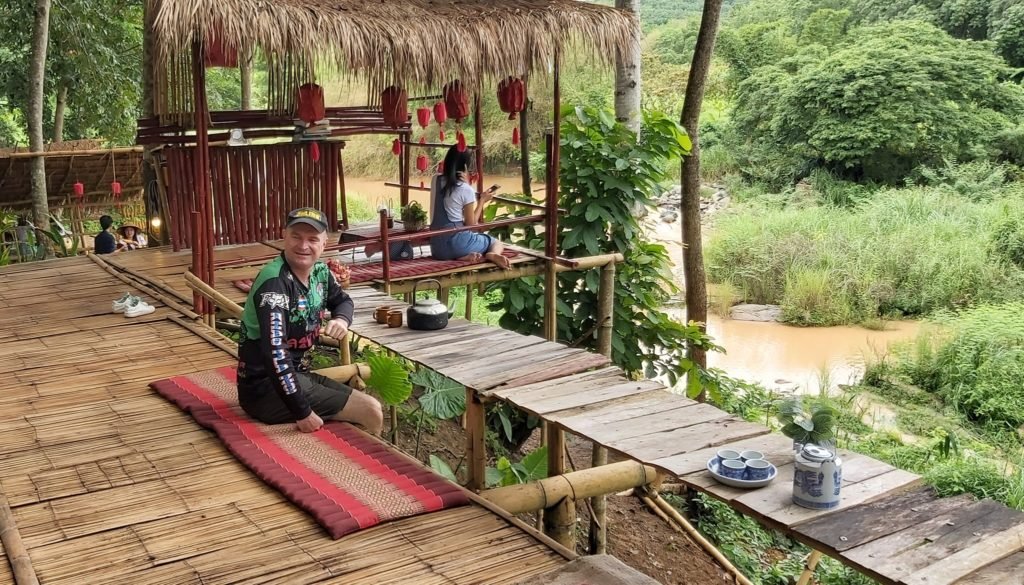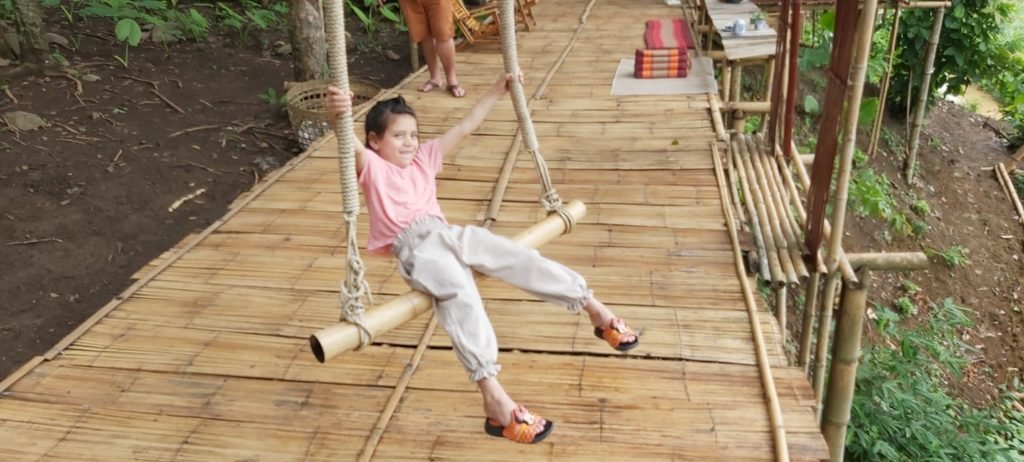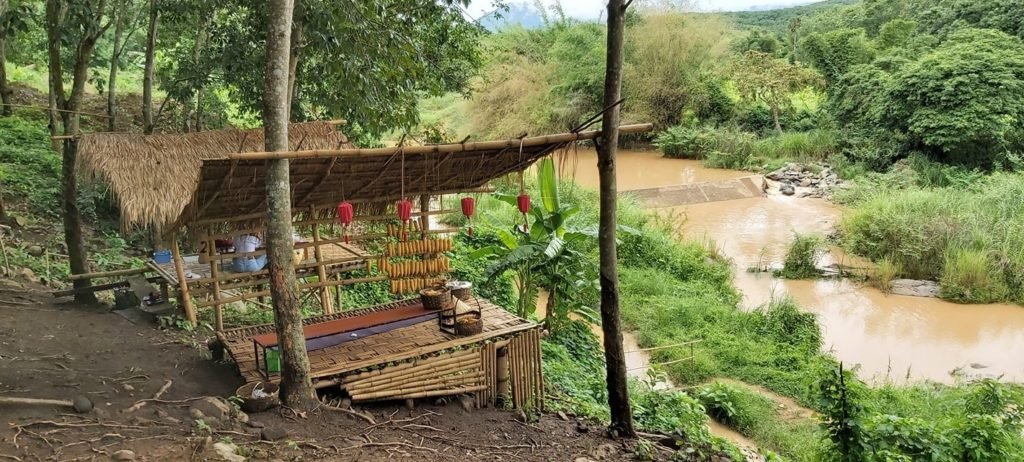 ---
---
---
---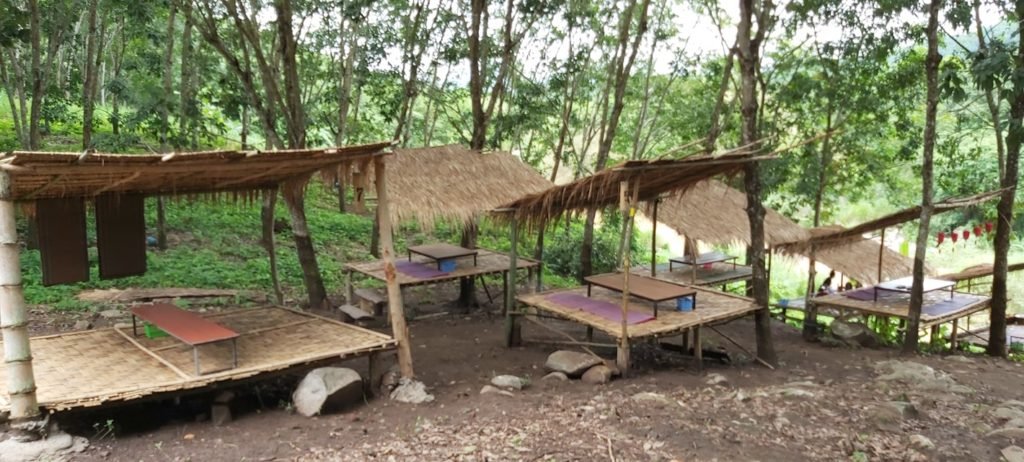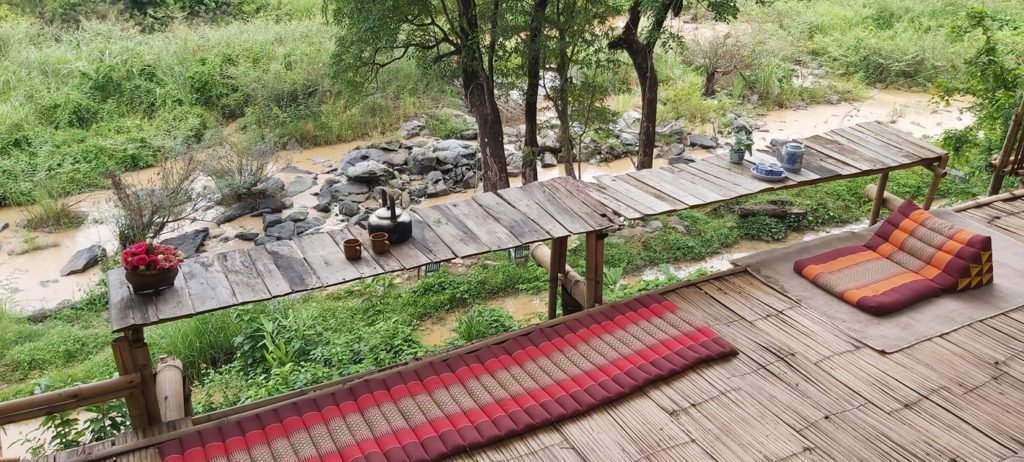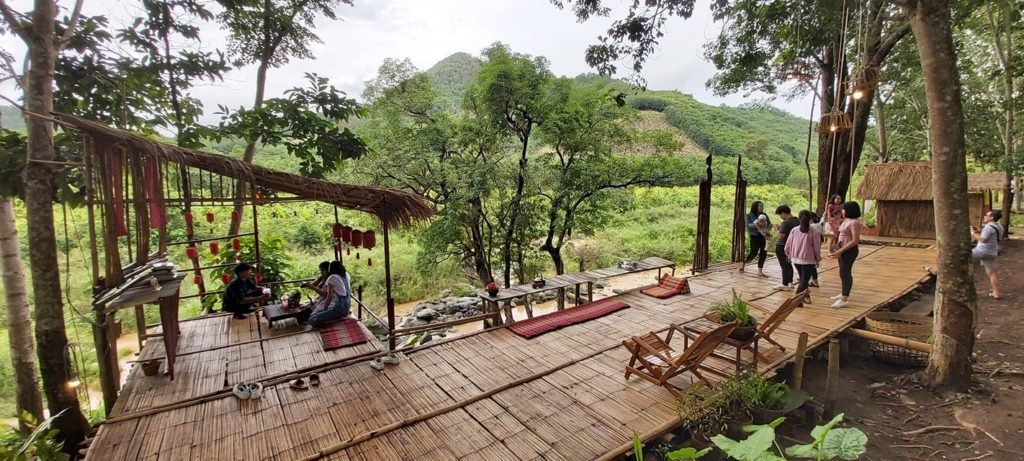 After coffee, a tour of the farm.
Very cool. Allowed to eat the produce at every stop.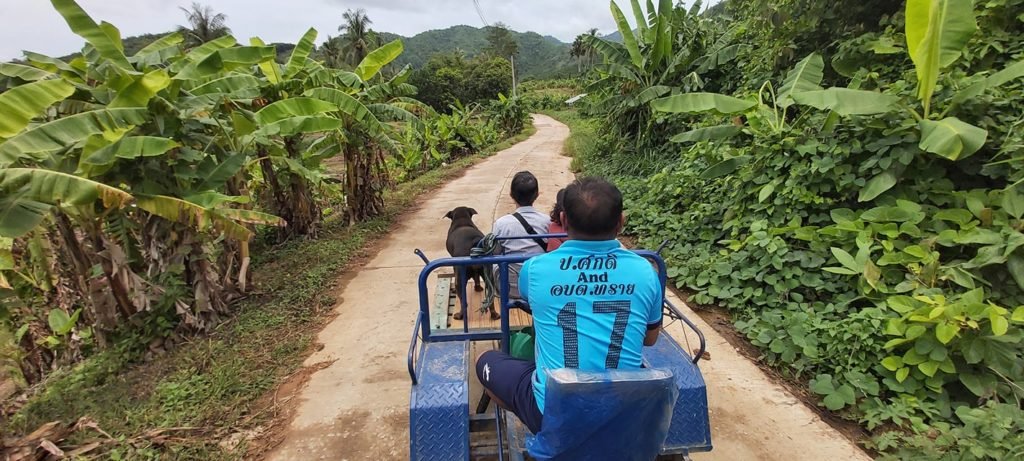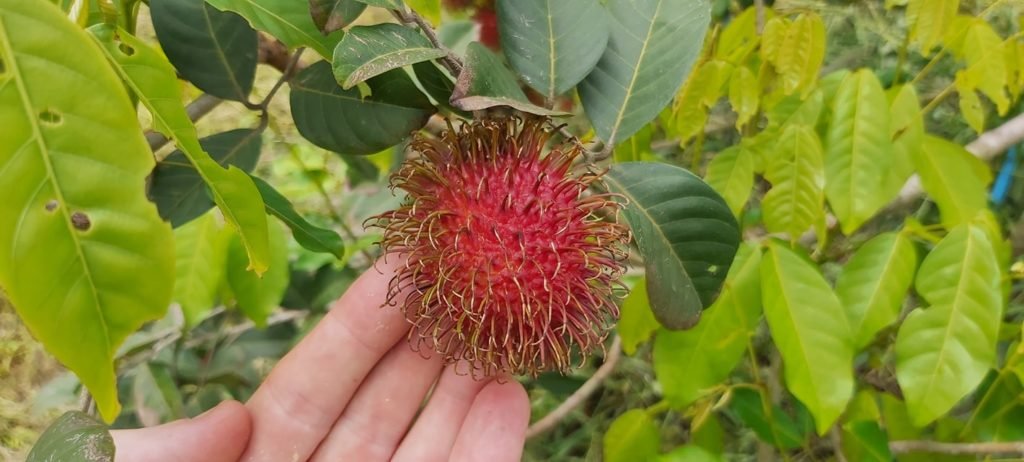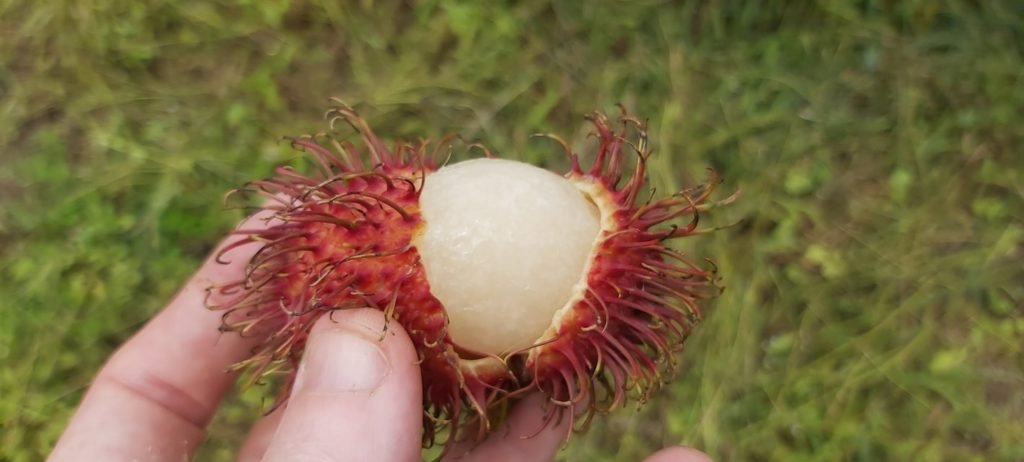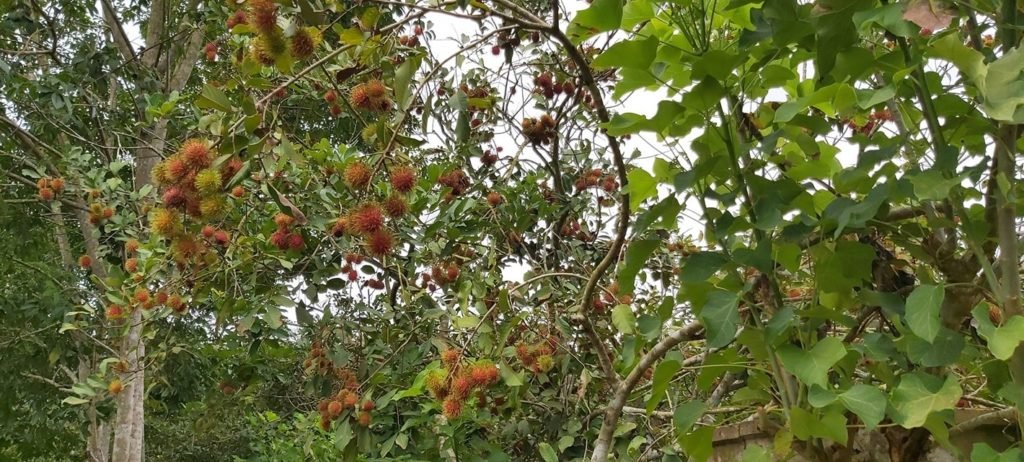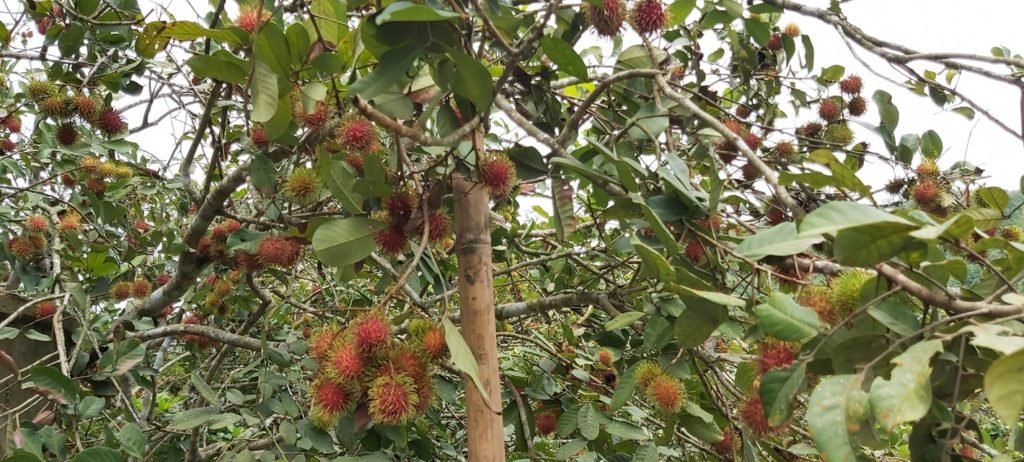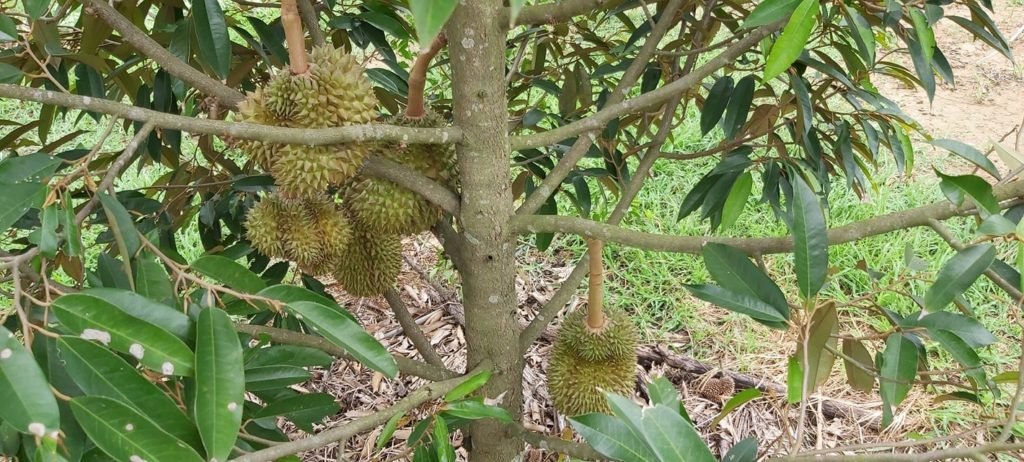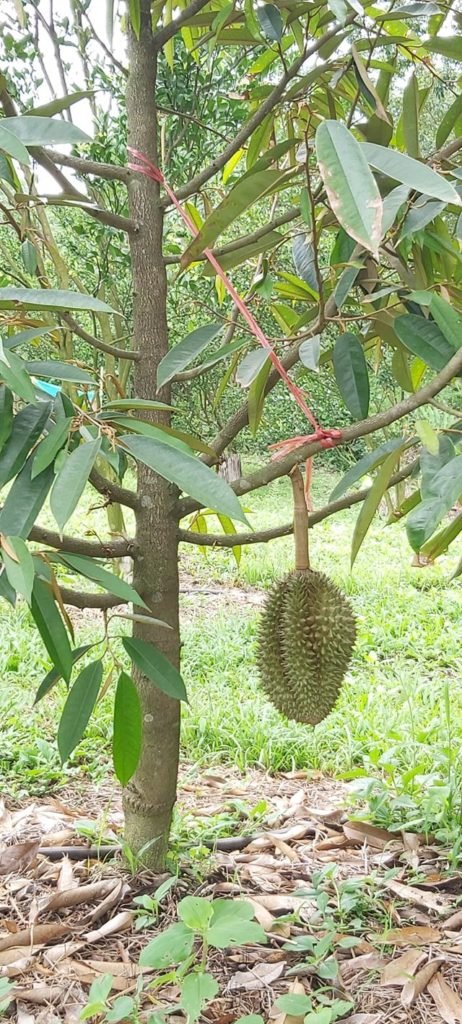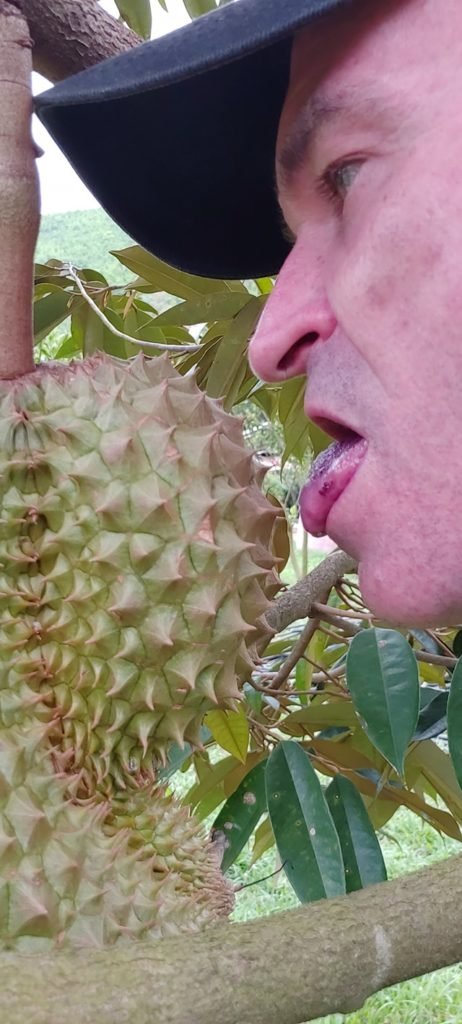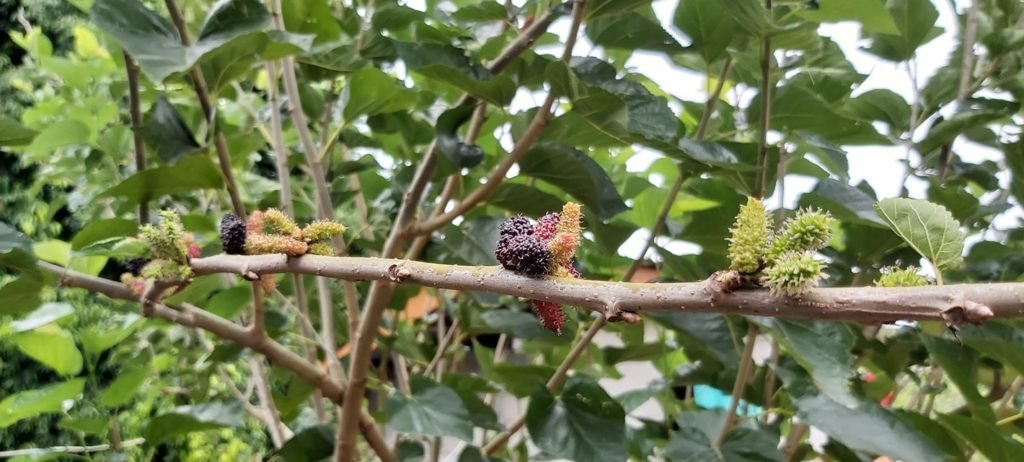 There is a secret in knowing what is good to pick.
Picked a few good looking fruit. Only to taste ordinary.
Then the locals come along and pick a real beauty.
Back to Sangkhom and time to blow the dust of the 701.
A little ride around Sangkhom.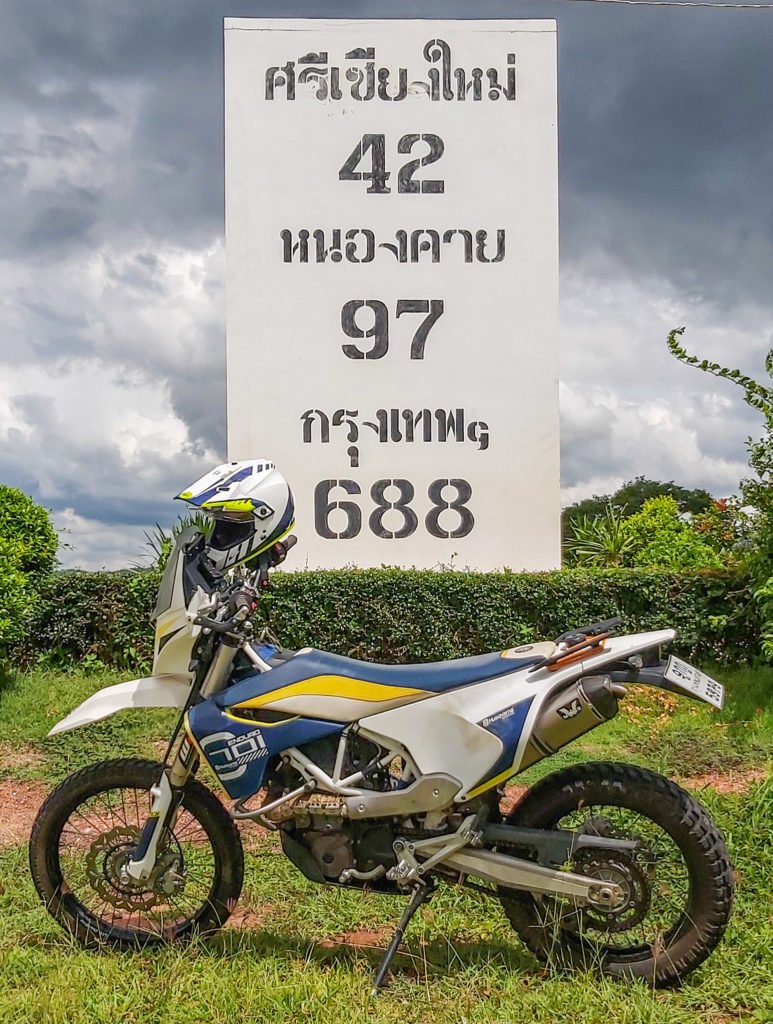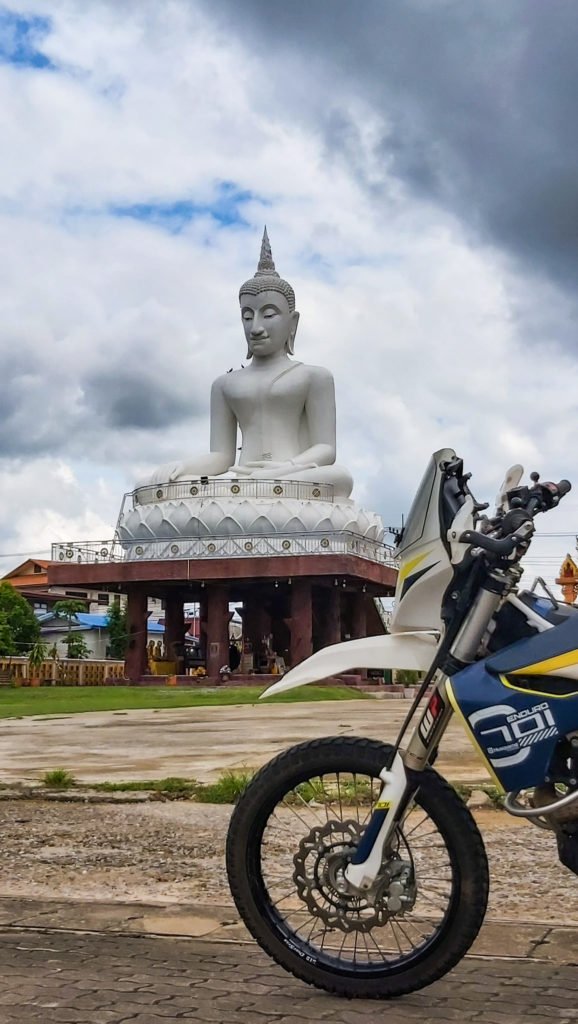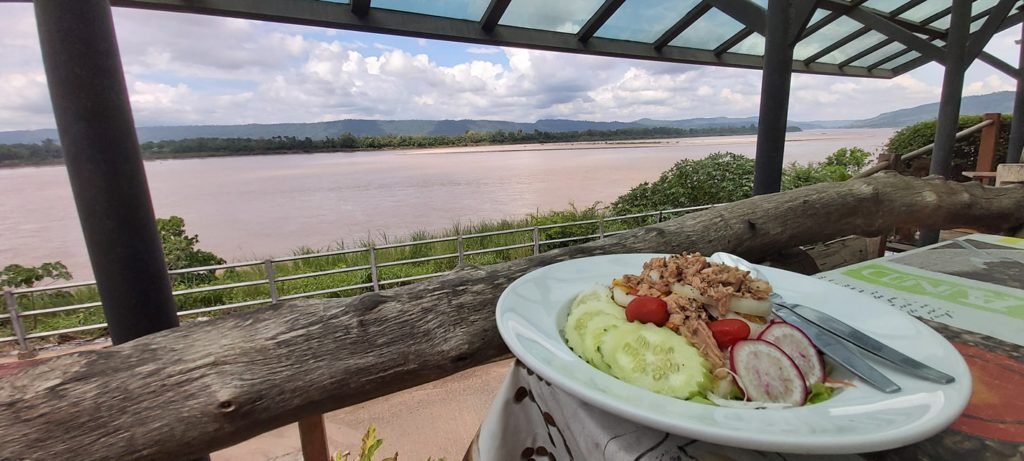 Back to Banmai just before a real ripper of a storm hit.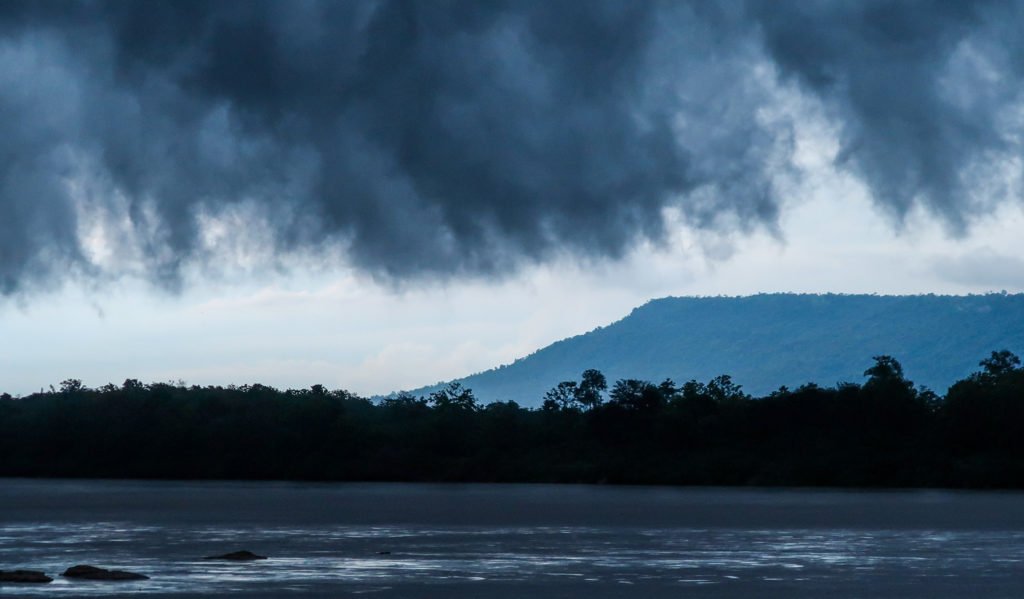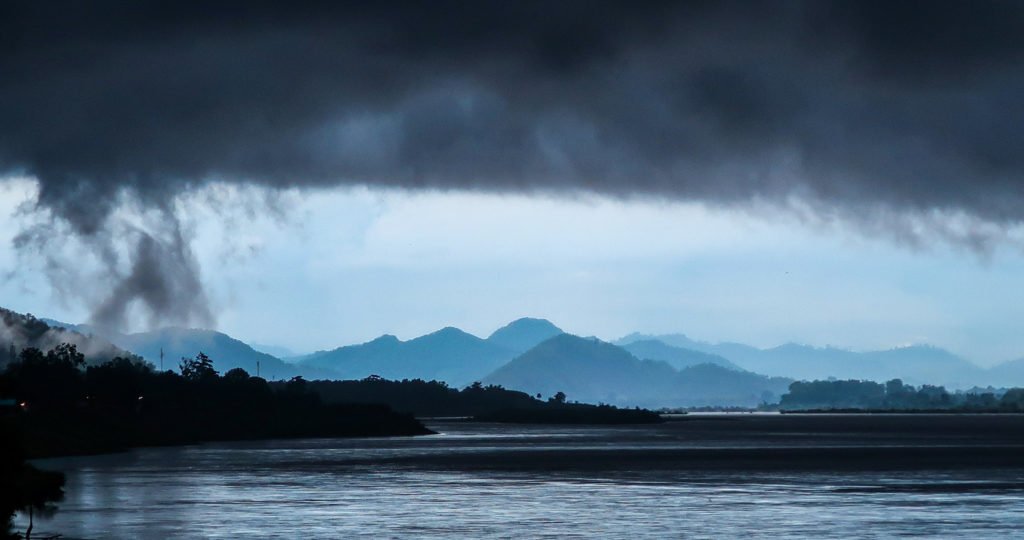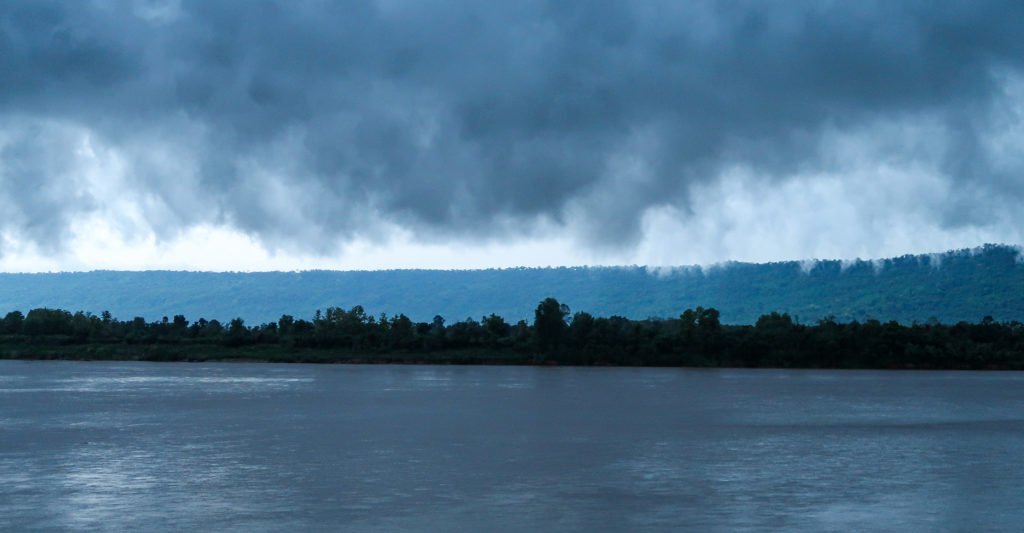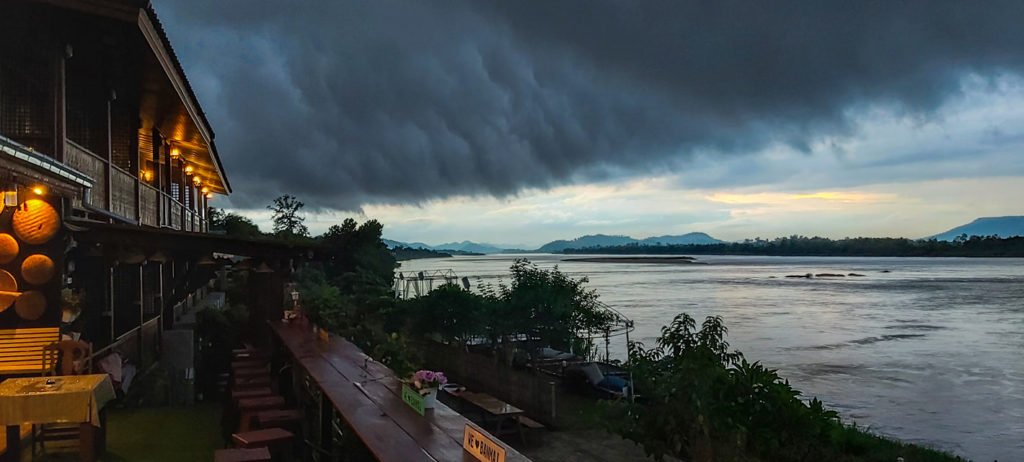 ---
---
---
---
Loei Day Ride
Next day up early and still a bit wet. Push on through the back roads to to Loei.
Visit Chris at Saloon Bar. Finally meet up after all this time.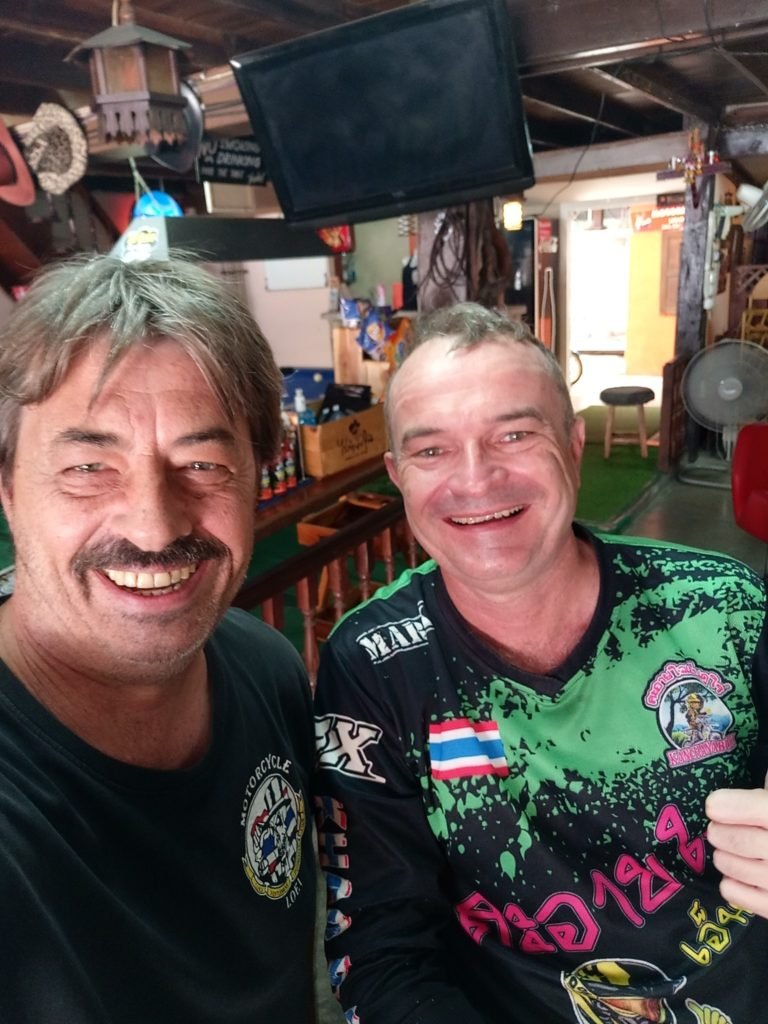 Recently opened and allowed to sell booze
This time head up to Chiang Khan before following the 211 back to Sangkhom.
Again just missed the rain.
Coffee and cake break. I couldn't decide which to order.
So ordered both.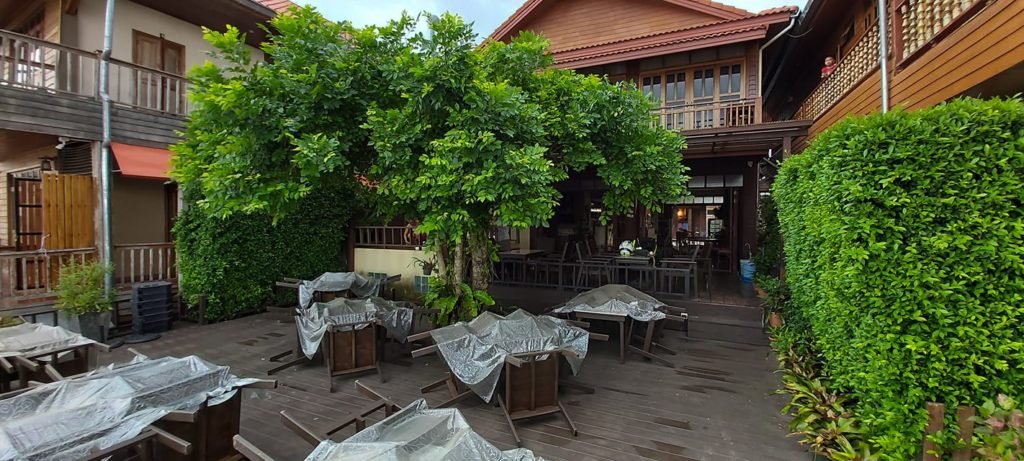 So quiet. Most shops were still closed.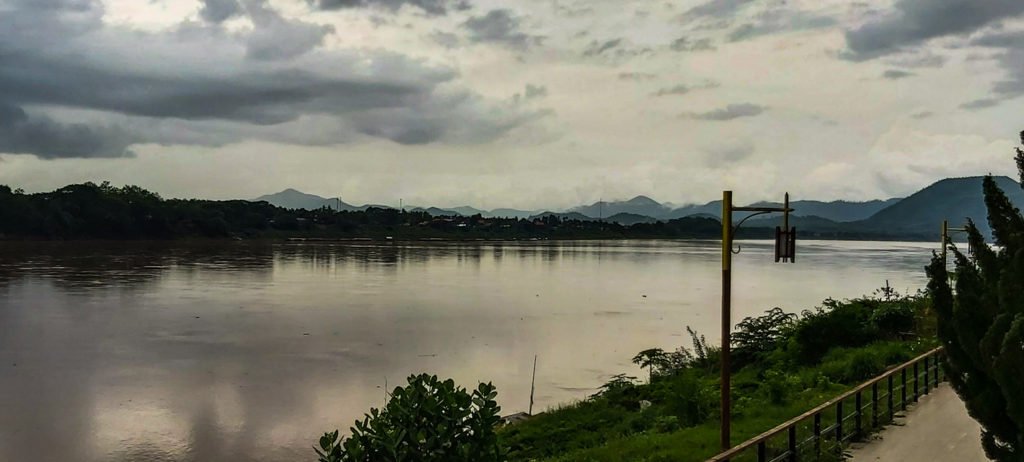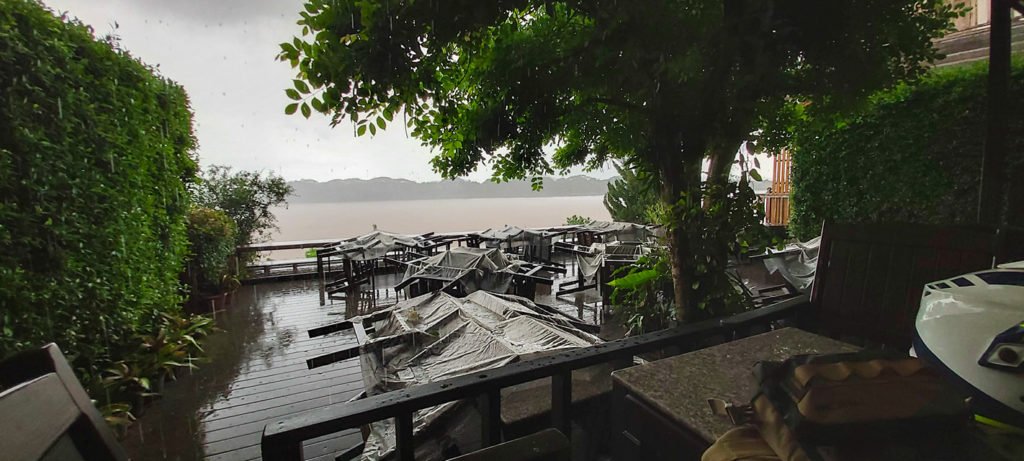 Rain stopped, time to head back to Sangkhom.
The beauty of the 701. A real go any where bike.
Stop and look around and ride along the Mekong edge and see what is happening.
Looking for nice pictures and something different along the way.
Love just cruising around off the main road.
The 701 is the bike to do it on.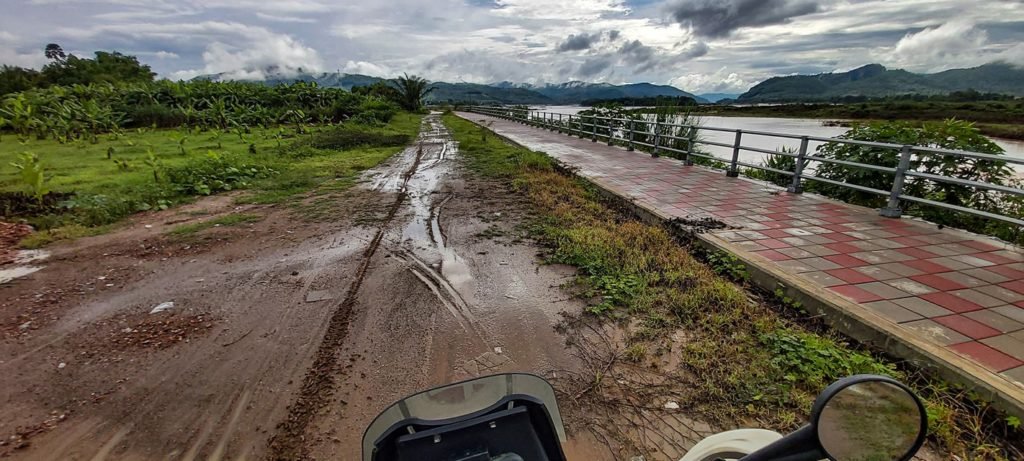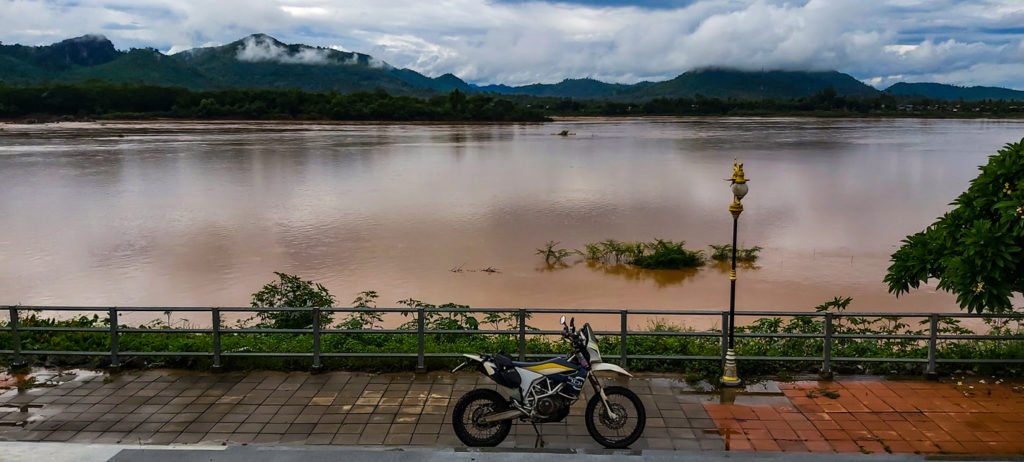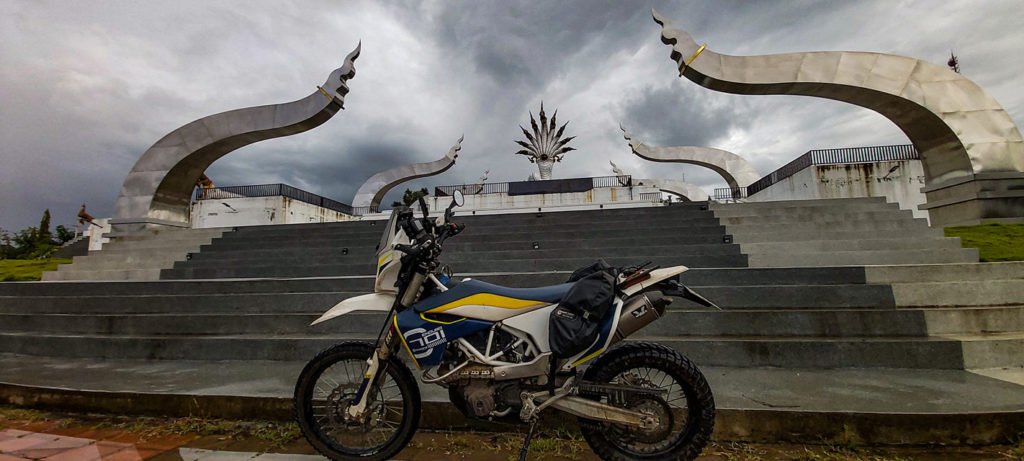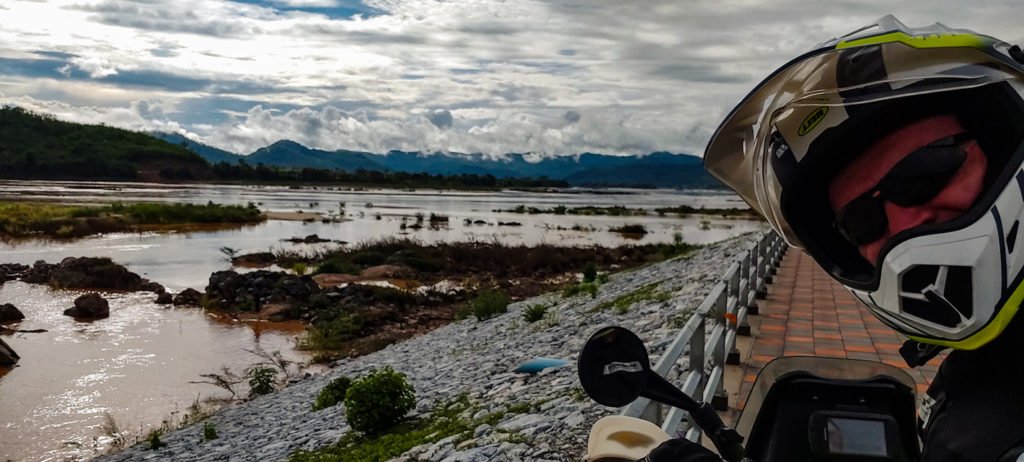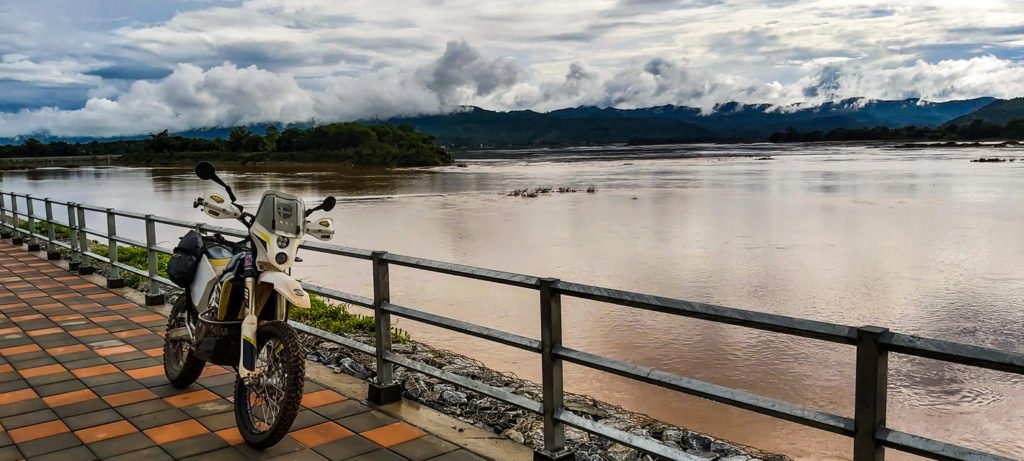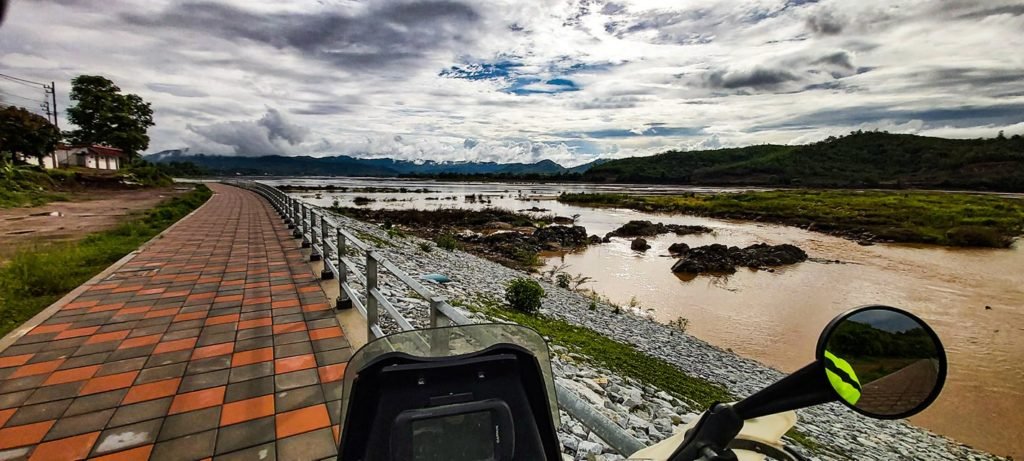 Seems to be some real big projects all along the river putting in a promenade.
Nice paths and even little parks and activity centres for kids in places.
Nong Pla Buek
18.207871,102.125357
It has been raining the last couple of weeks.
The water is up more than I have seen it for a long time.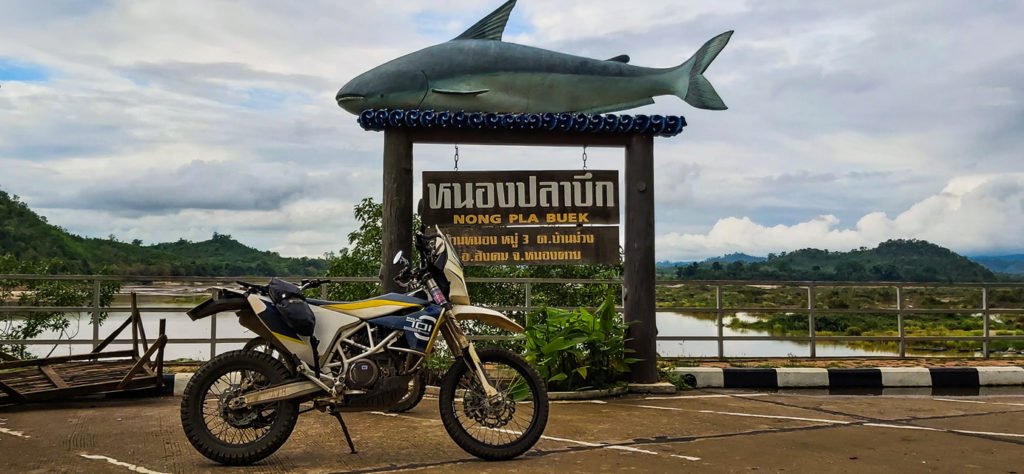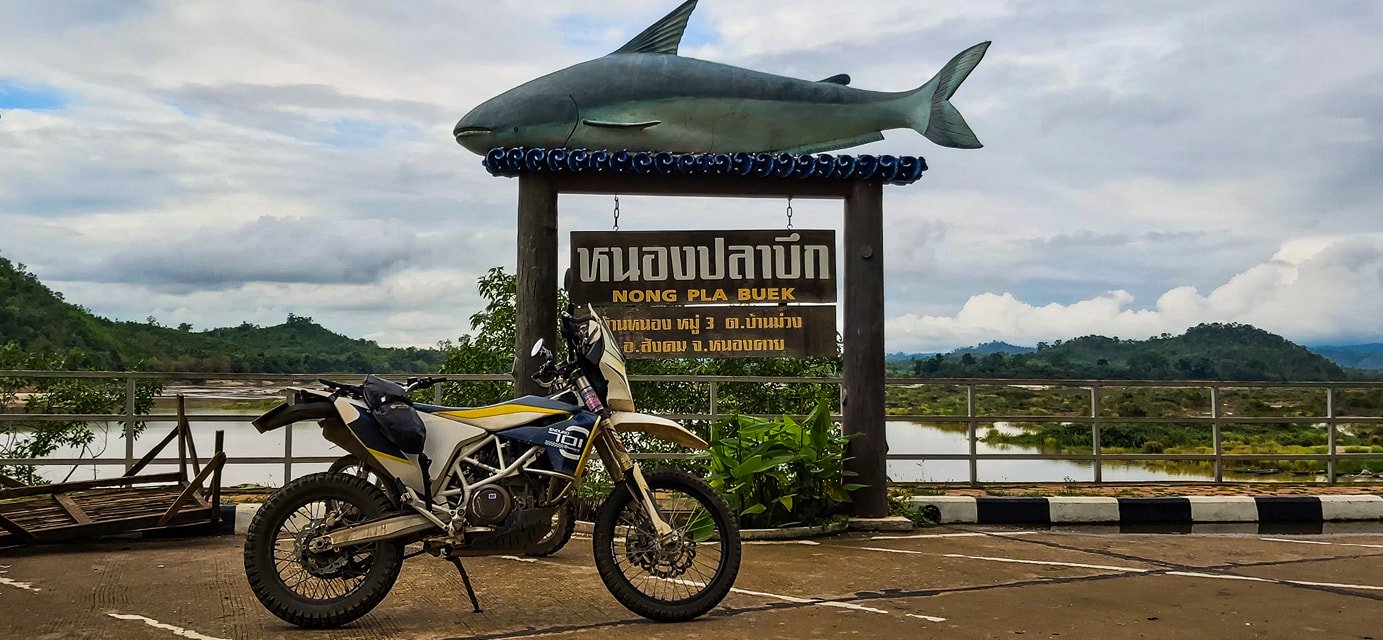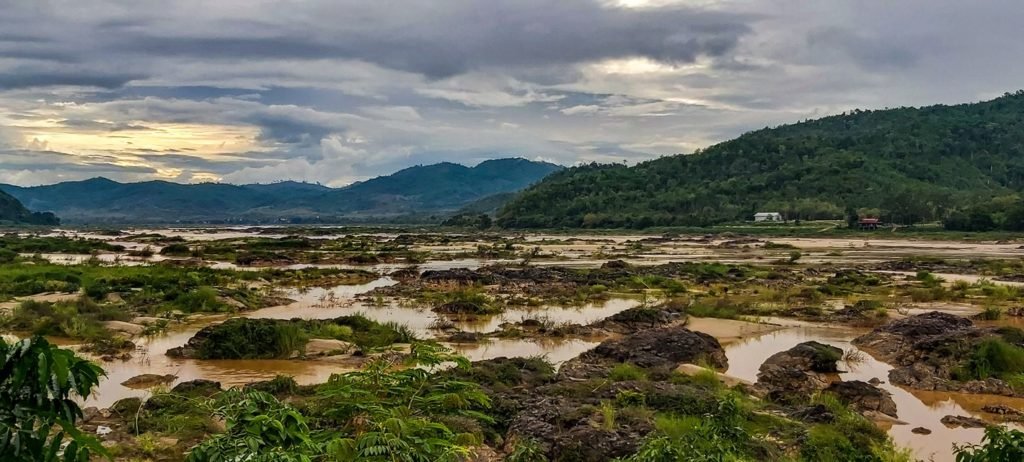 A couple of days later. Head back in the Ranger with drone to get a few snaps.
The water flowing around the normally dry rocky river area.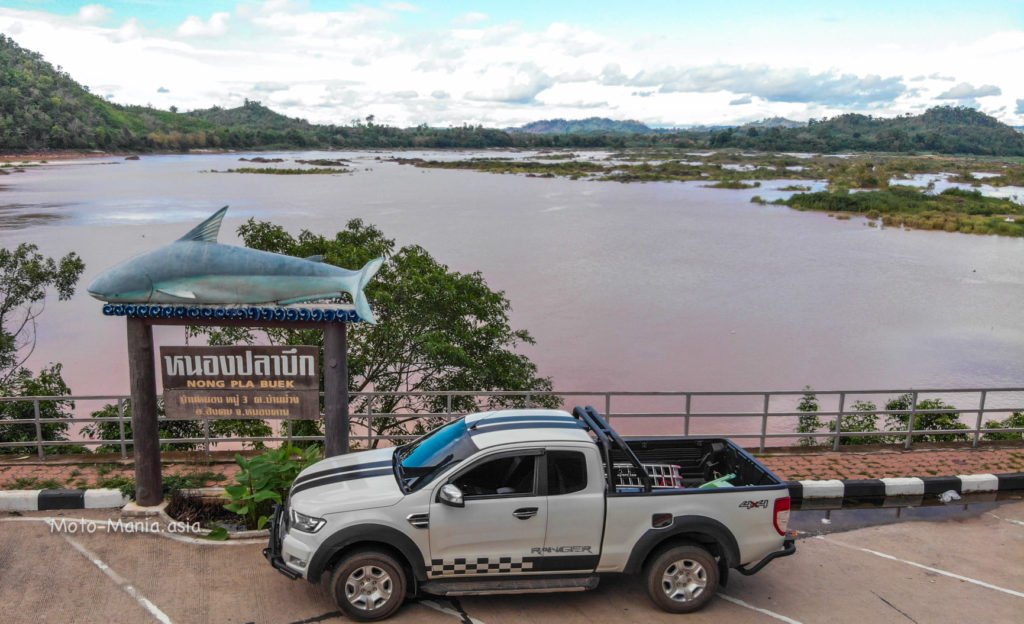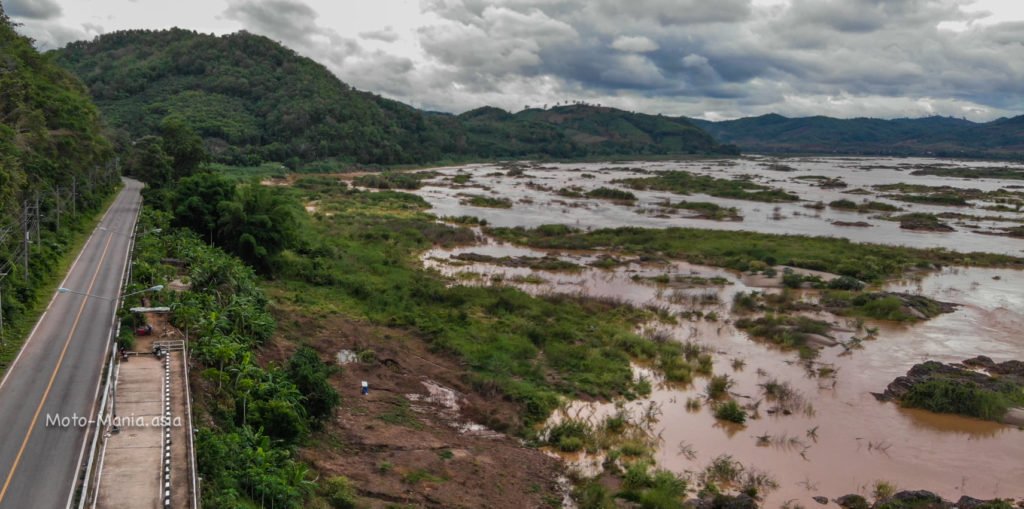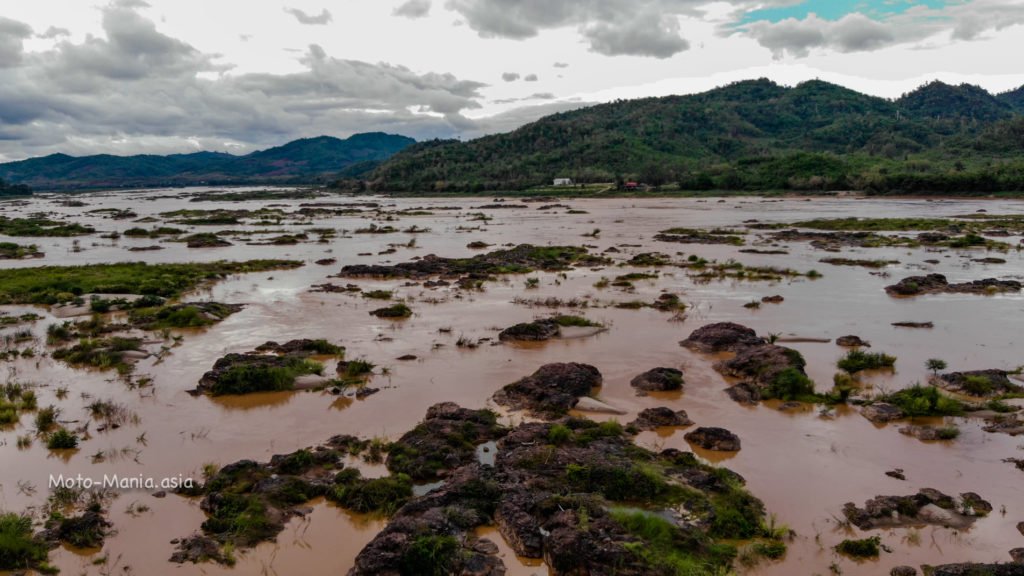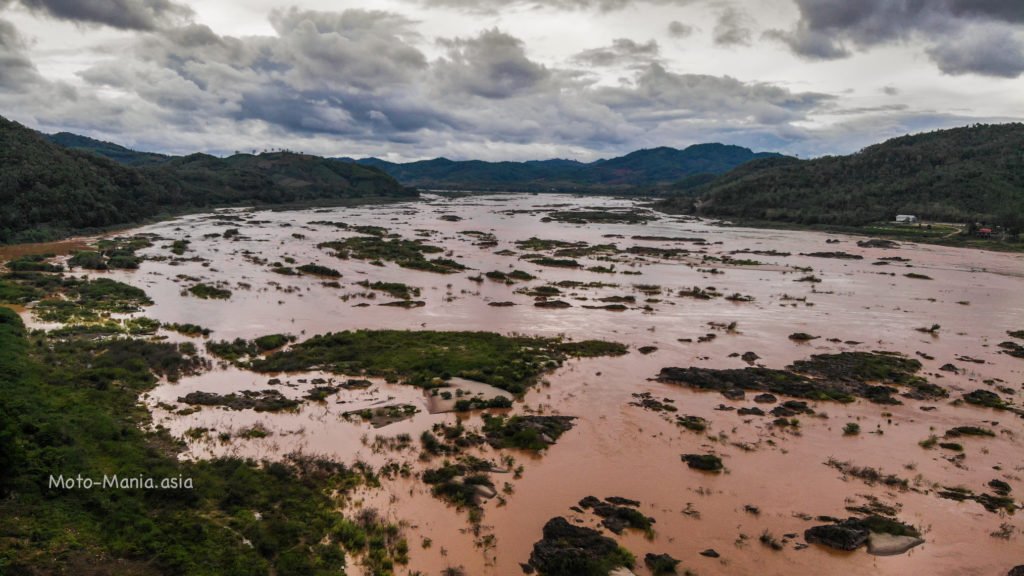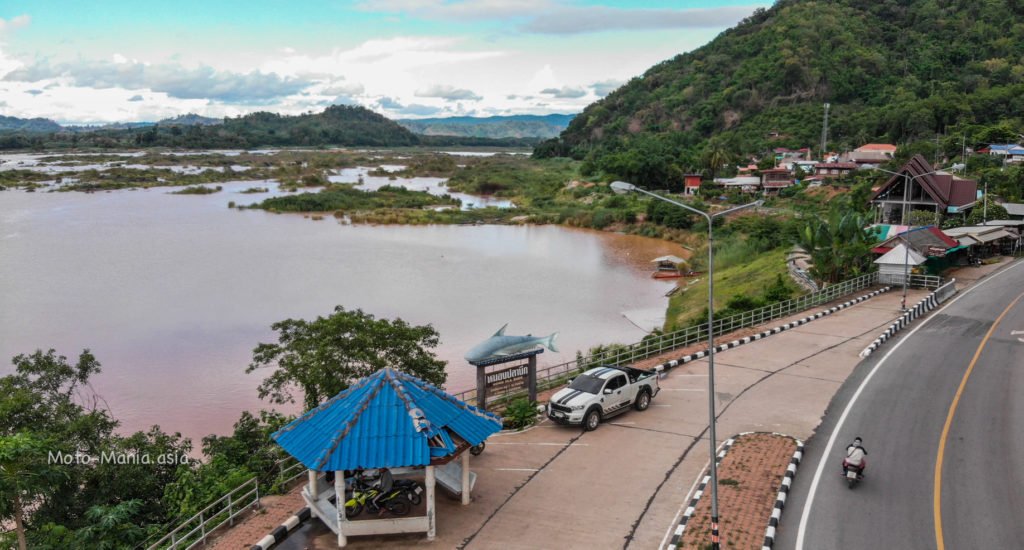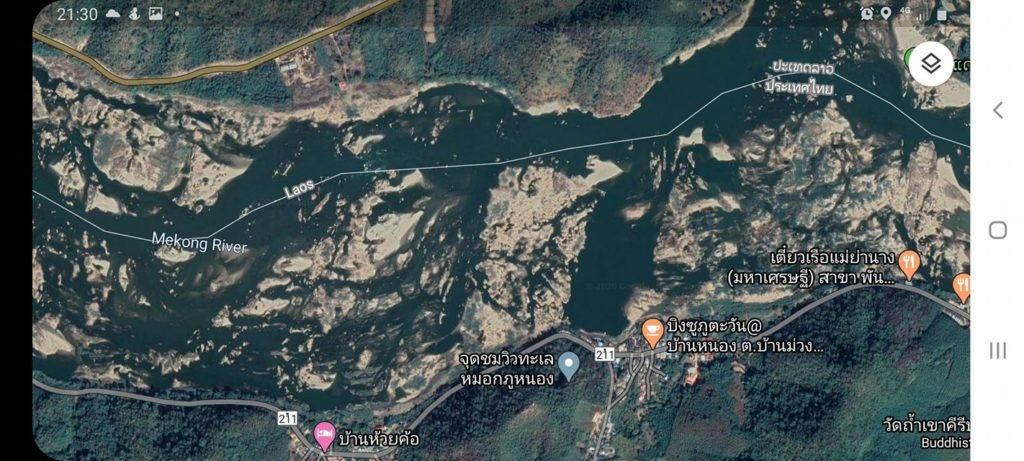 Back for Beer O'clock with Gerrie
Chiang Khan Sky Walk
At this time, not officially open (Now it is open as per posts seen on Facebook). We had to park at the bottom of the hill. Then walk all the way up. It is a steep old walk and not for the unfit.
Quite a few people sitting on the road resting on the way up and down.
Once at the top. The Sky Walk was cordoned off with green tarp. But people had made a way in.
You couldn't go on the Sky Walk. This was fine by me as once officially opened, no way I could fly my drone up here.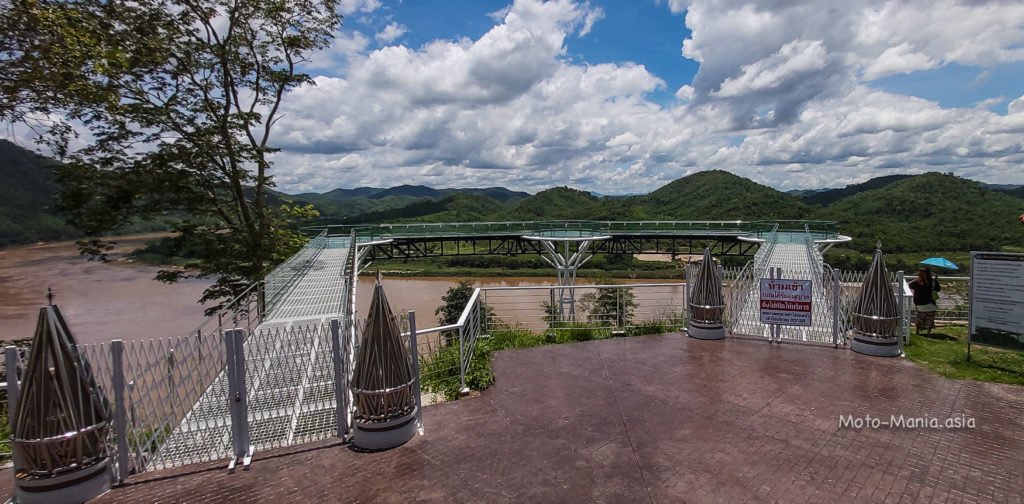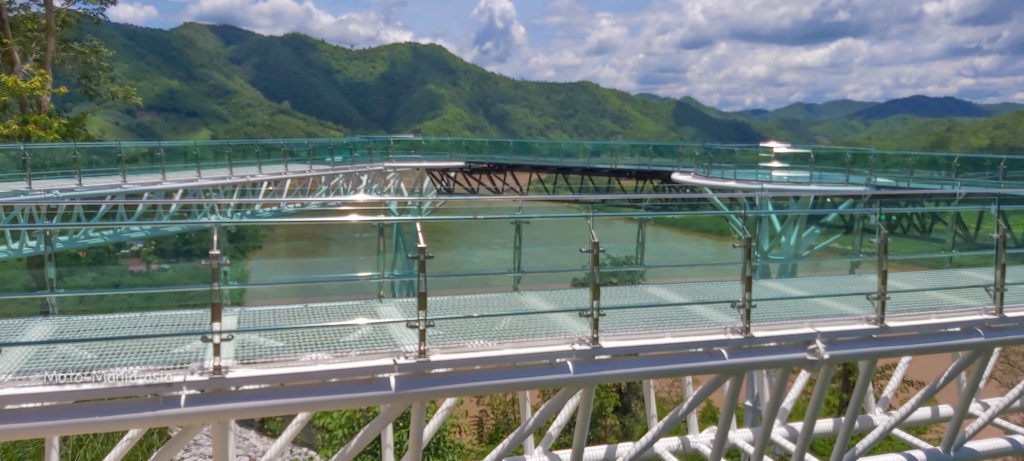 ---
---
---
---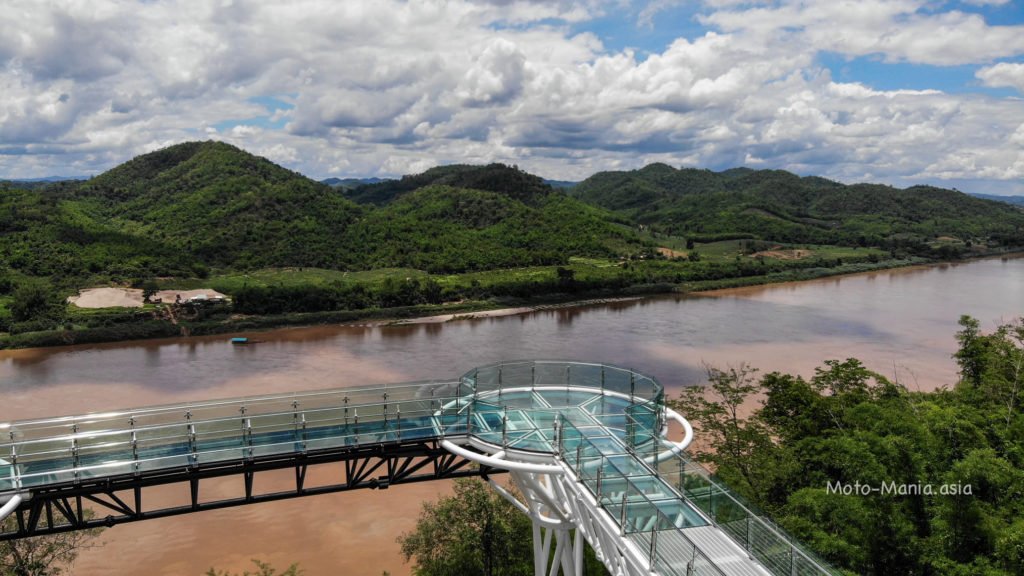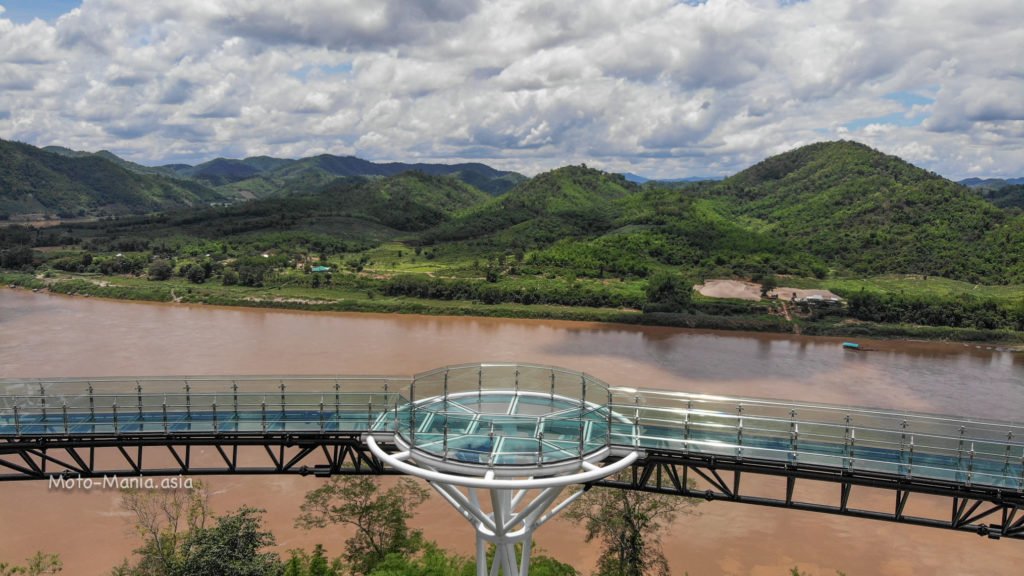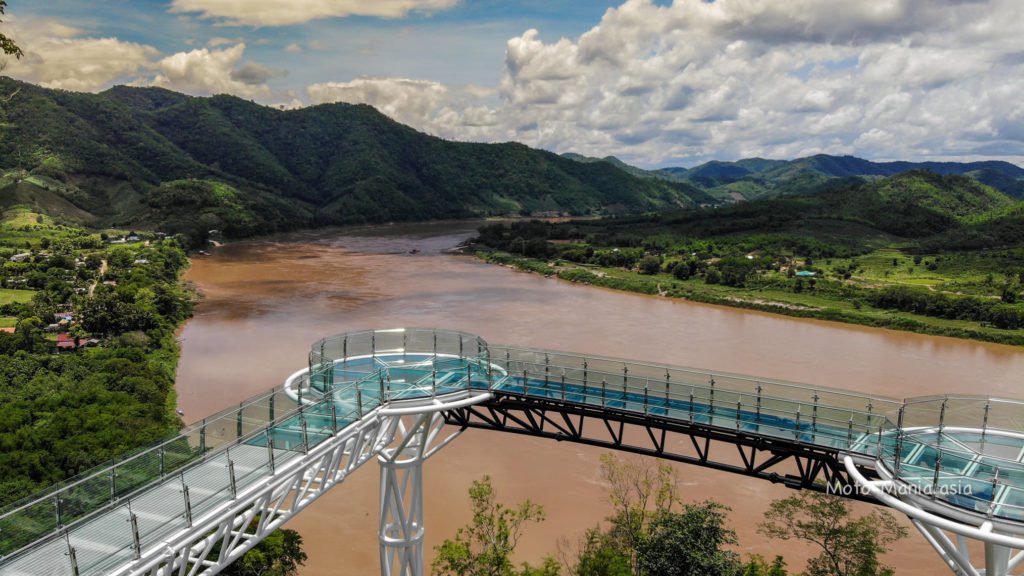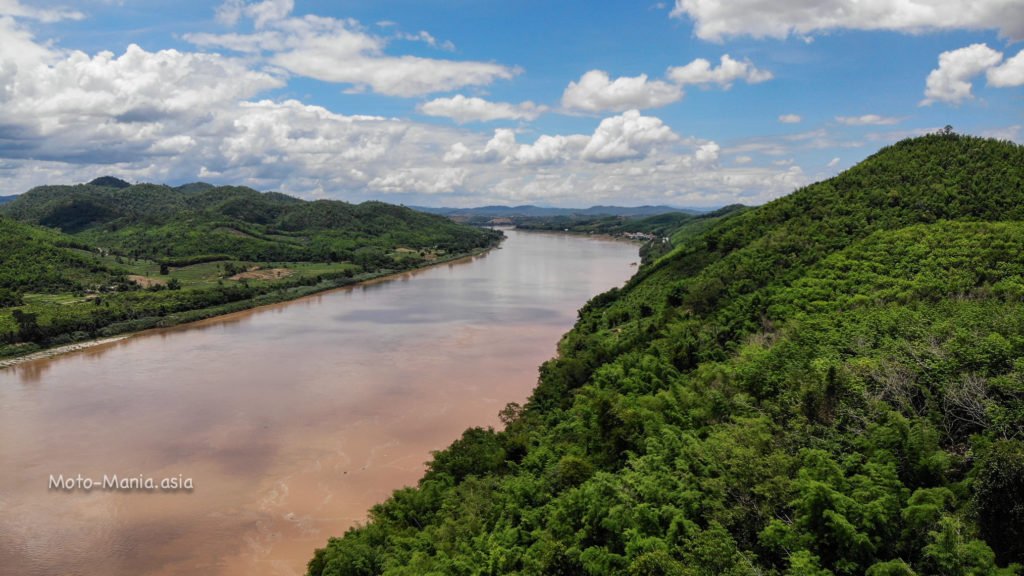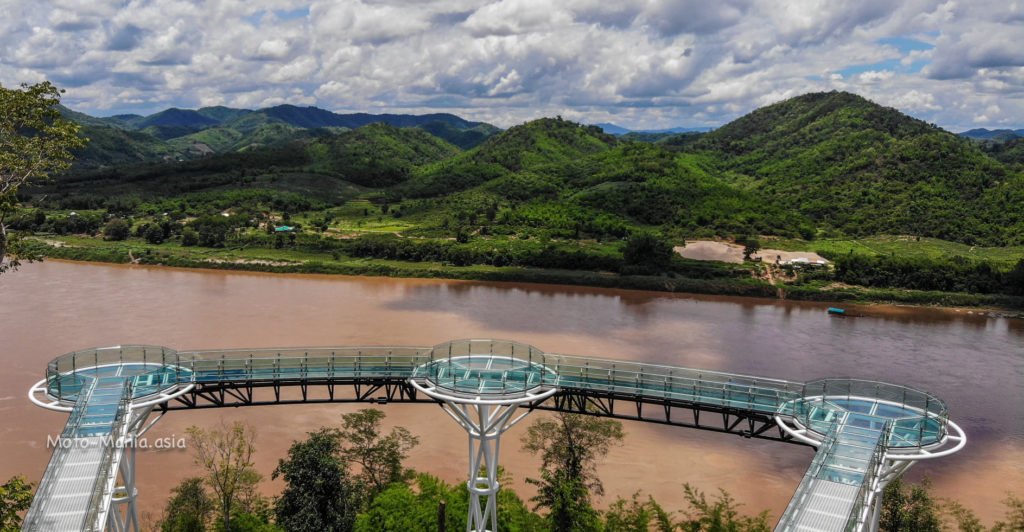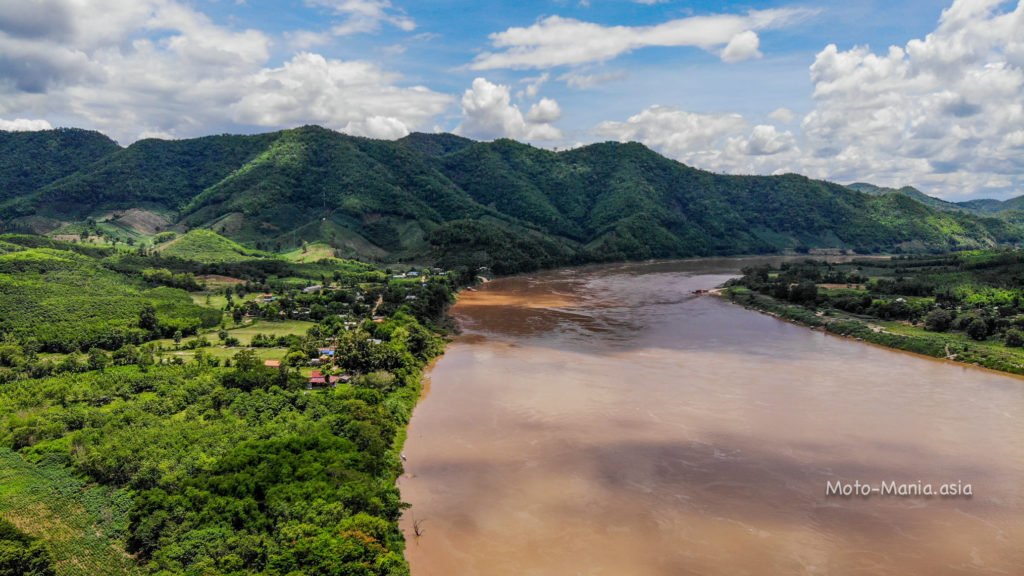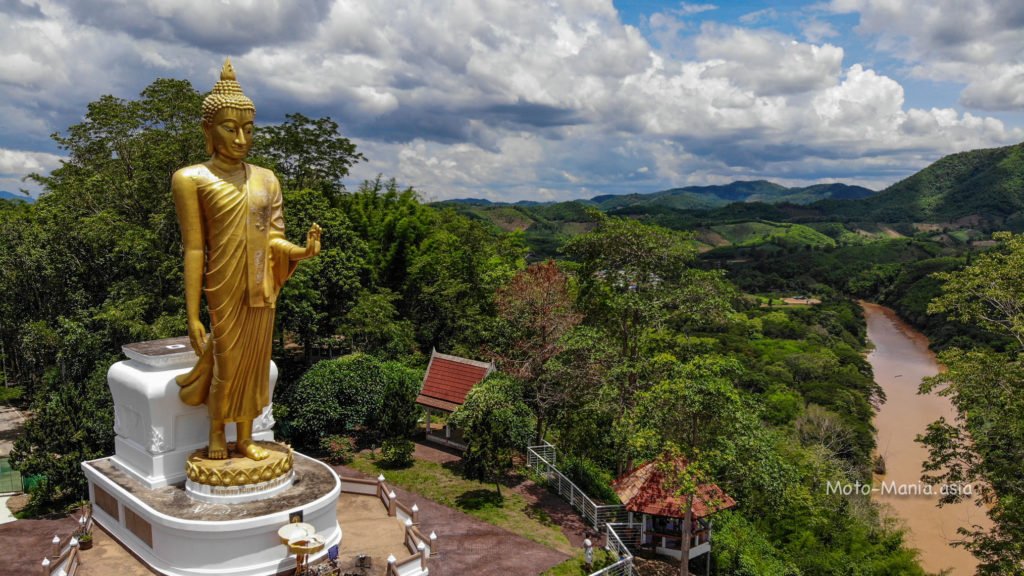 Luang Prabang Restaurant
18.14400° N, 102.02218° E
The best food in the sticks. Don't quite get the name as it is in Thailand.
Really amazing. Great value, big portions, just superb.
Mekong Jet Ski – Island Life
Sangkhom
Always fun to head out to the sand islands for Beer O'clock.
This time a little different. A couple of locals have invested in Jet Skis and offer a Bananna Boat or Lounge Chair ride out to the Mekong sand islands.
You can have a go on the Jet Ski too.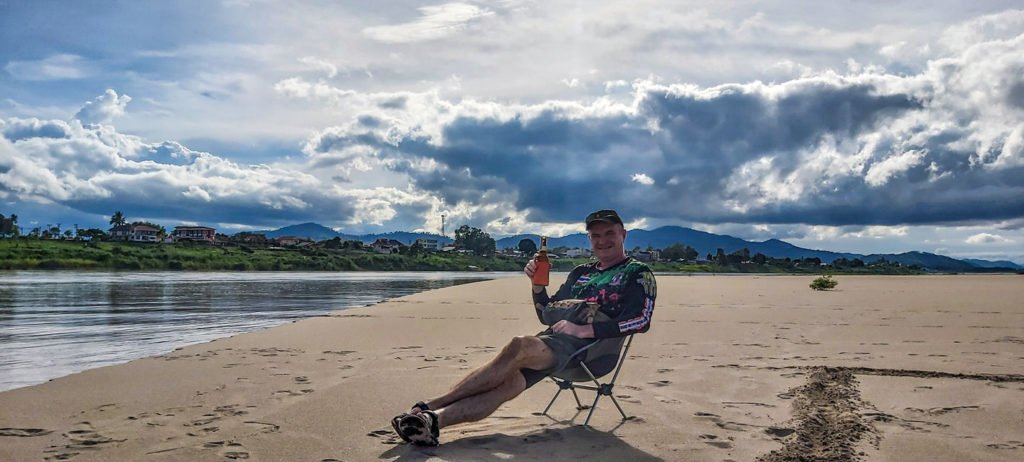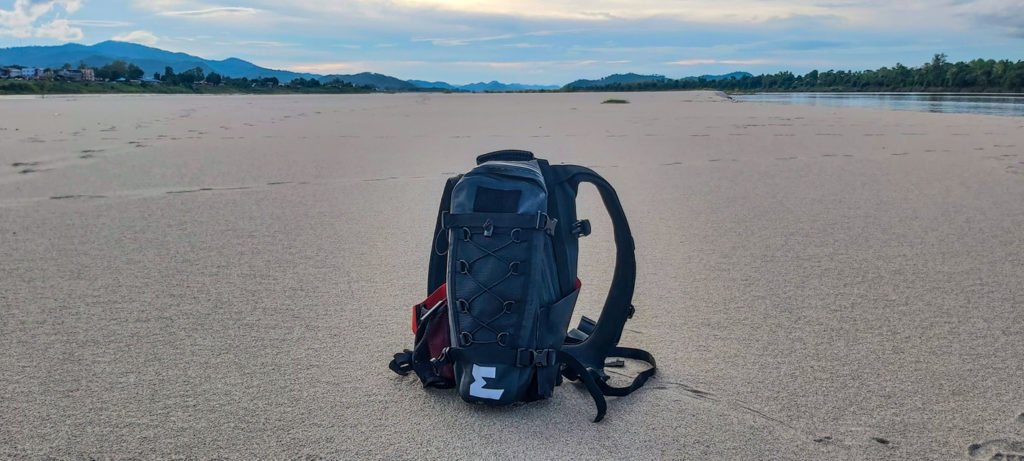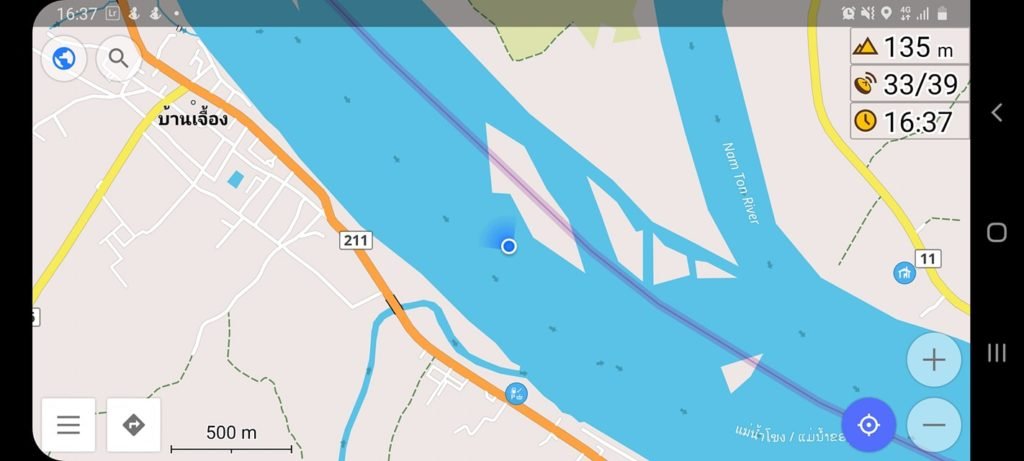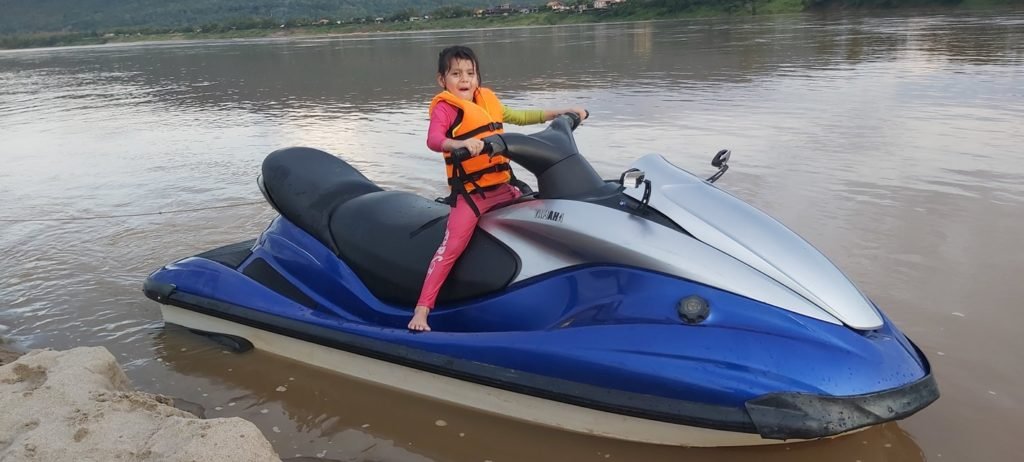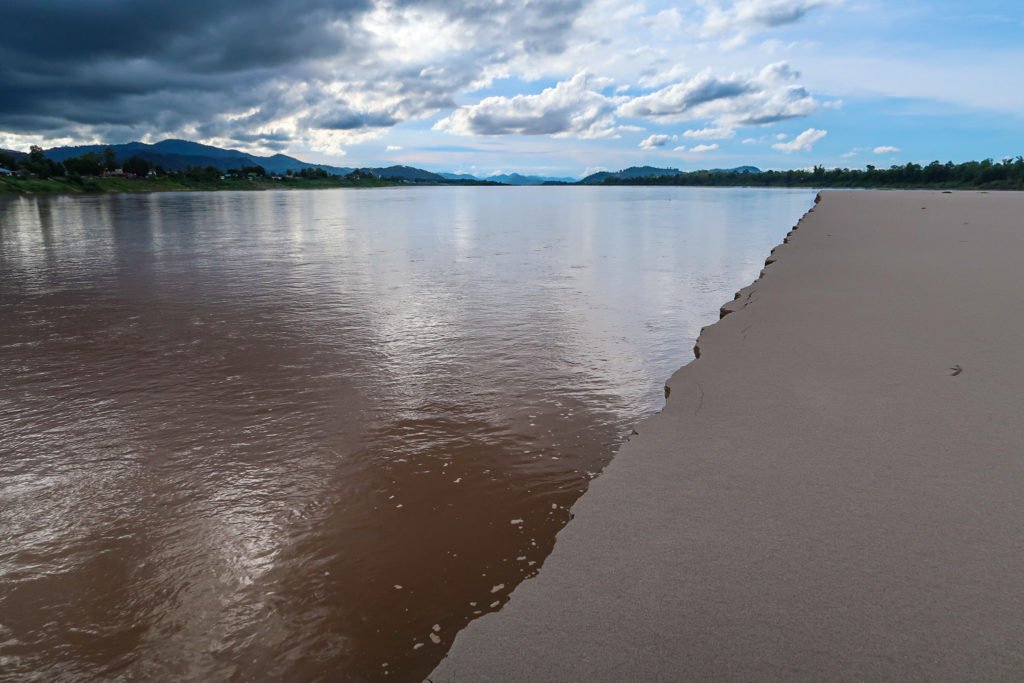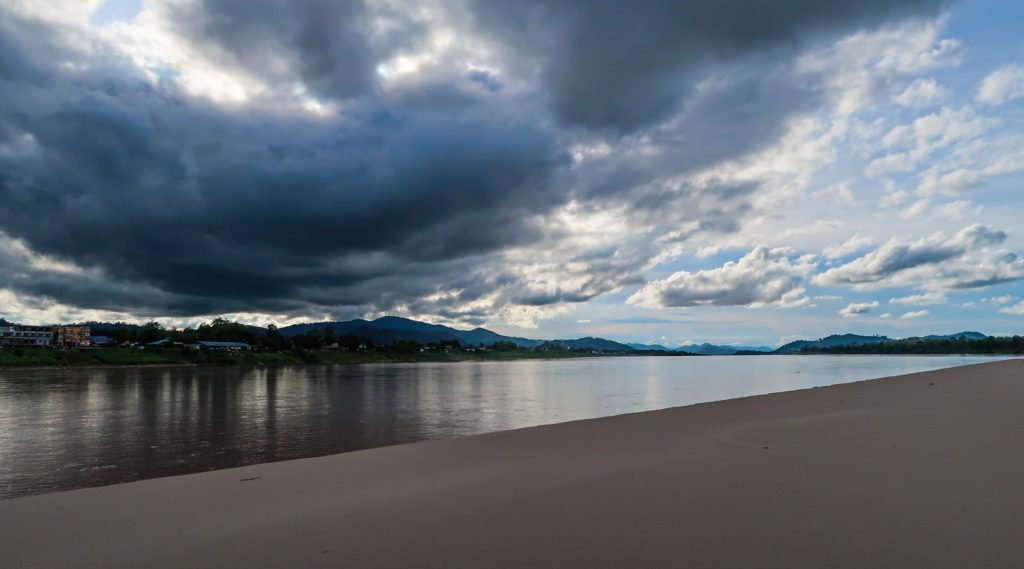 Panoramic picture from my phone in the middle of the Mekong
---
---
---
---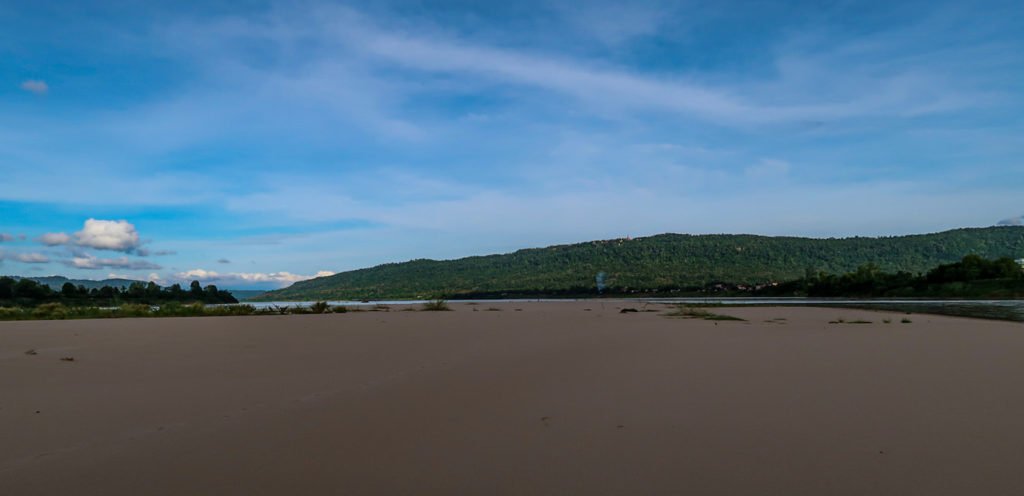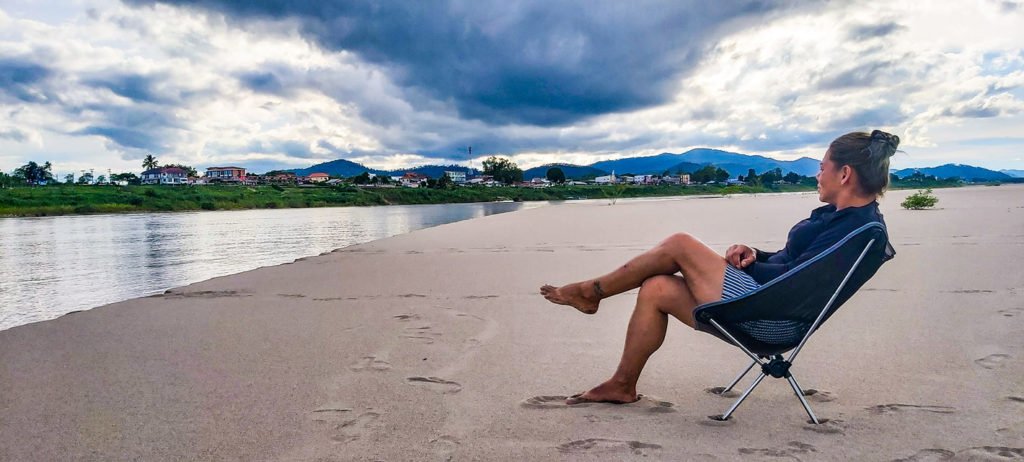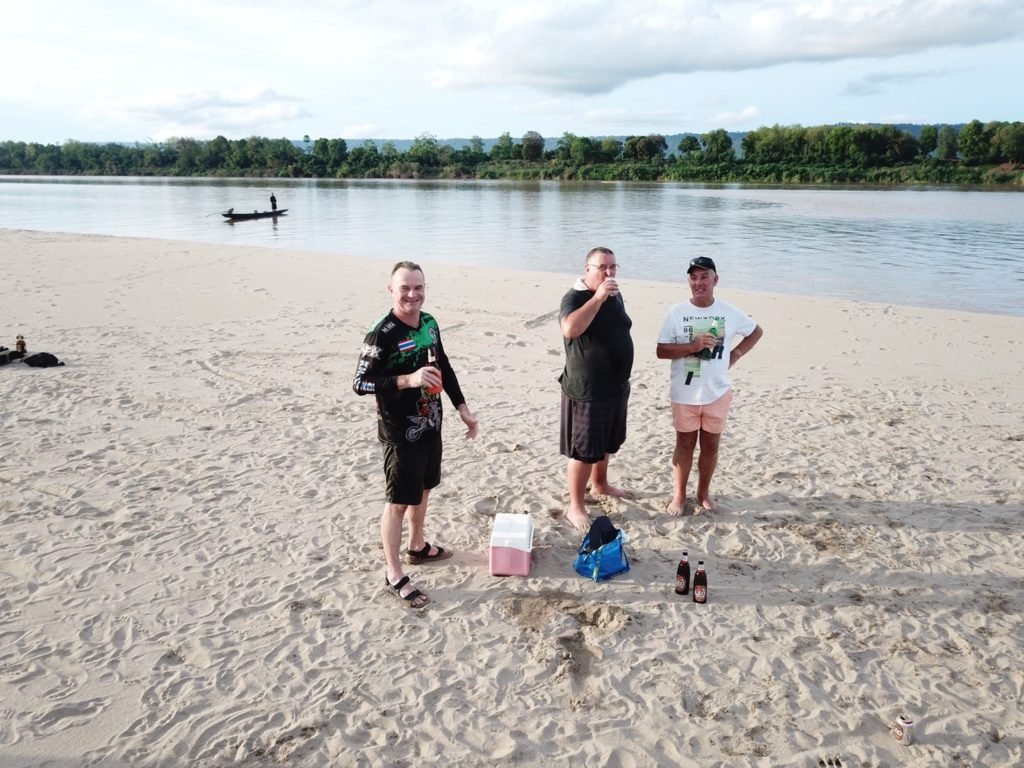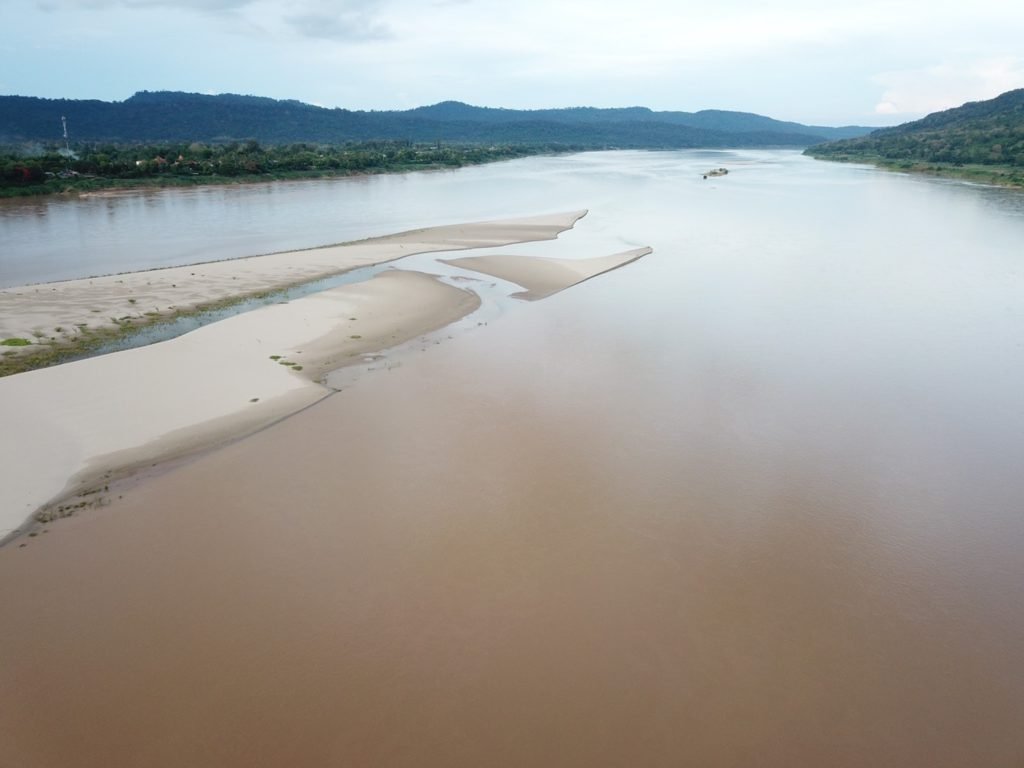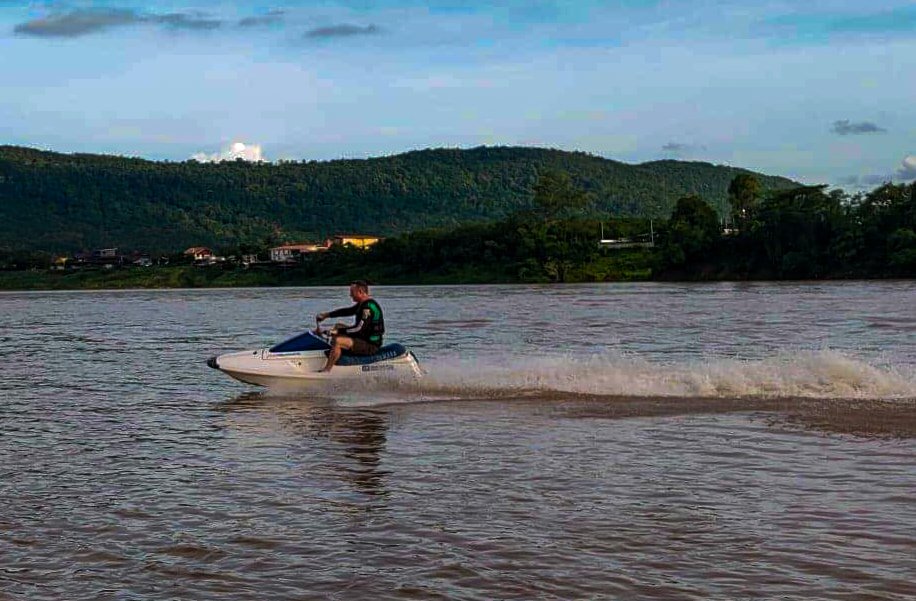 YouTube
The Mekong – Water Wonder World
Mekong Beer Life
Likhit Craft Beer
Rambling along the Mekong up on the east side of Nong Khai town.
A bit early to meet friends just outside of Nong Khai.
Spot this Craft Beer place right on the river.
Not a huge craft beer fan. But there are some nice ones.
Plus a change is as good as a holiday.. So they say.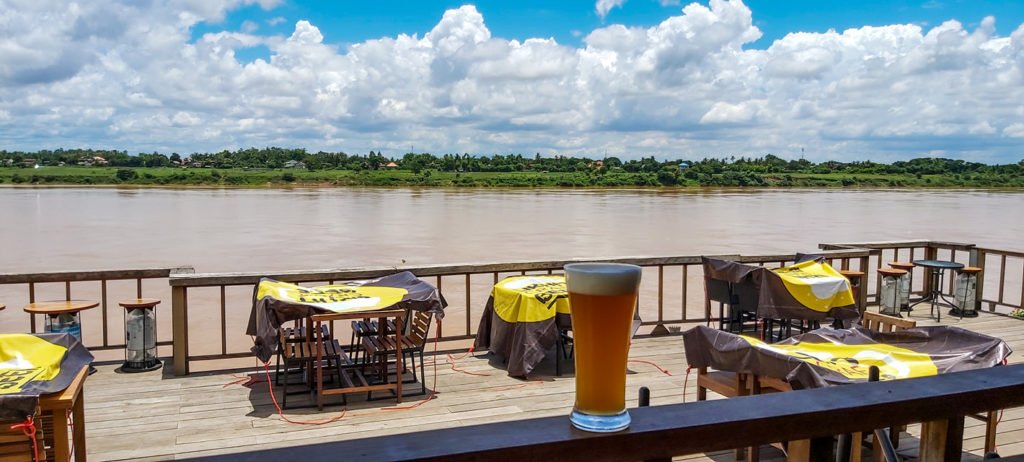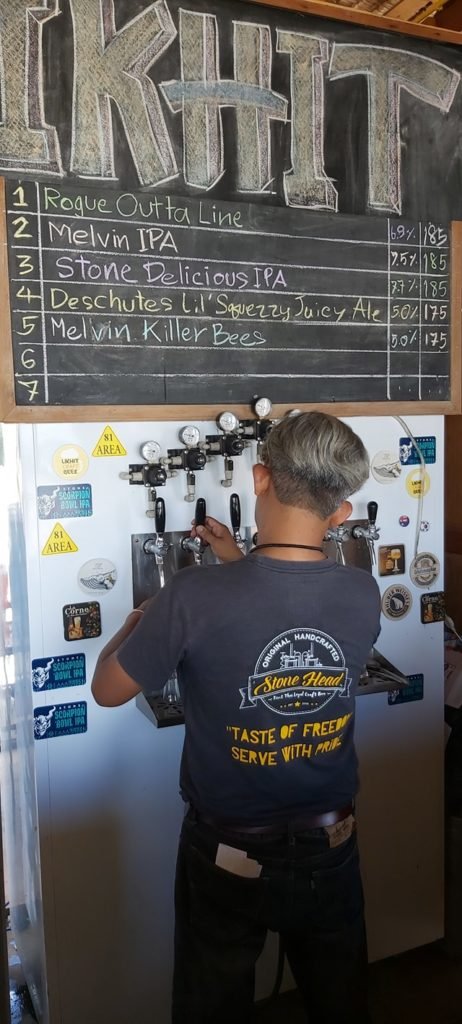 The last bit of fun before the long drive back to Bangkok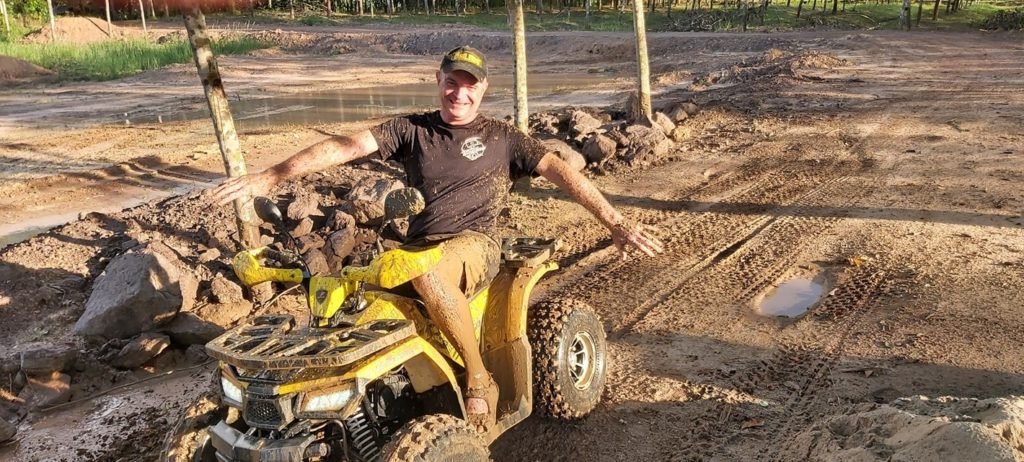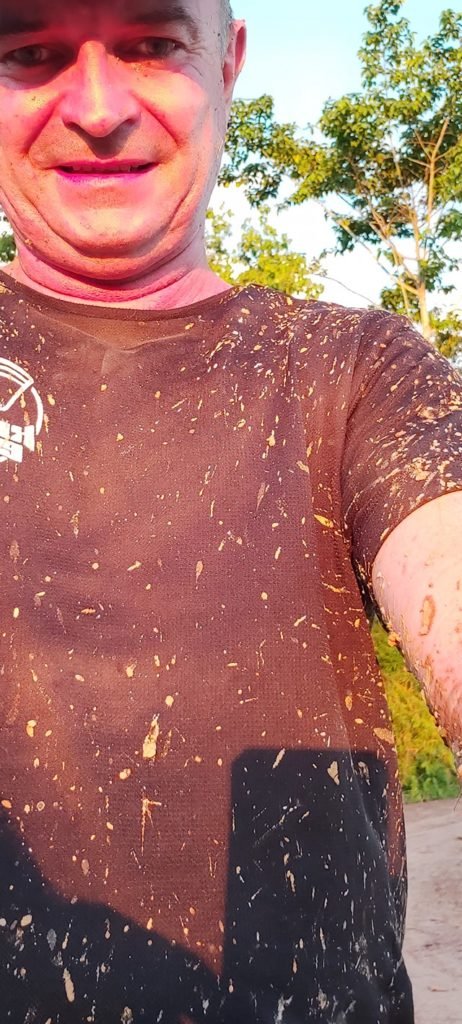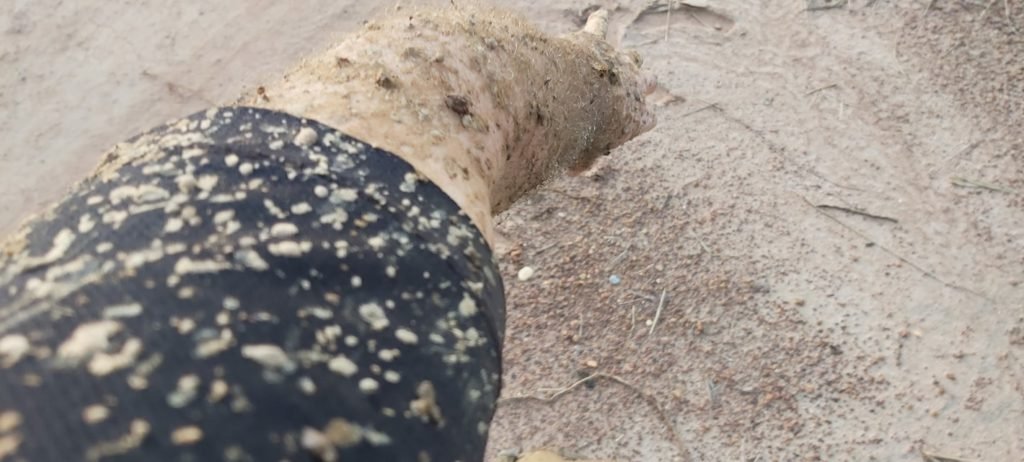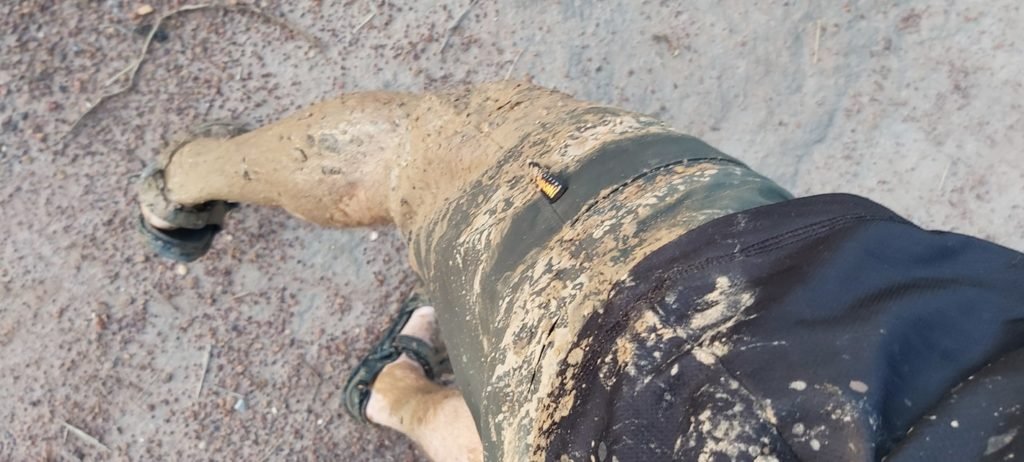 YouTube
If you do the drive back to Bangkok.
Leave early and not on a Sunday.. So much traffic, plus the road works. Took me 10 hrs to get back.. Forgot about all the Weekend Trippers coming back to Bangkok, Sunday late afternoon.
Too much fun up here in Nong Khai along the Mekong. Until the next visit.
Cheers
Brian