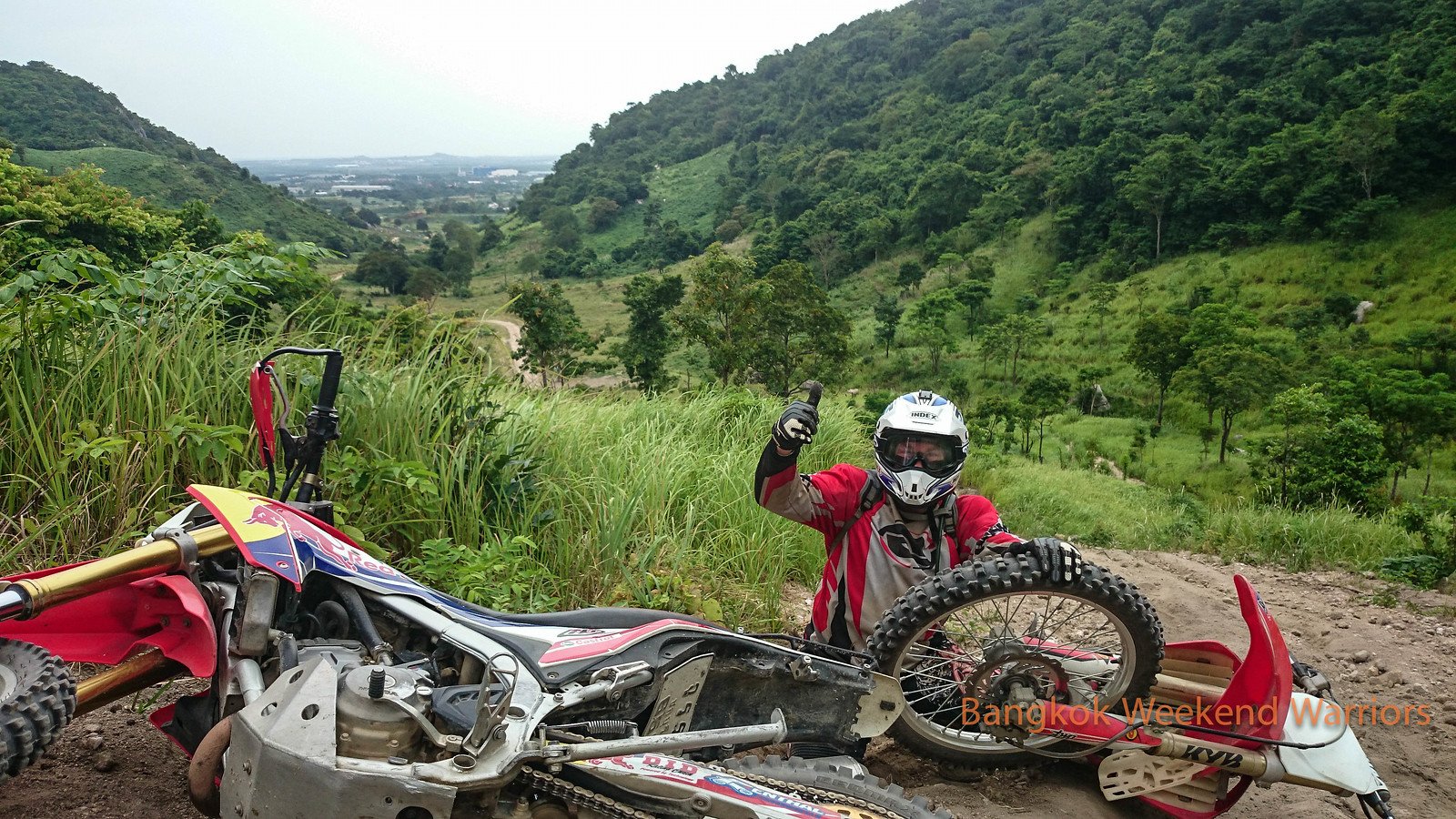 G'day,
Had a ripper Sunday with Phil Loth and his mates.
Really fantastic time.
Great to push yourself with more experienced riders..
I will be back… for more Pattaya Sunday rides.
– Not to mention beers and food after..
This was hilarious.. Steep and rutted and really lose soil.. Stop and you get stuck and hard to get back out.
So one by one we had a bash each getting just ahead before the inevitable.. One of the fellas made it all the way up first try..
A few snaps from todays.
The route around Khao Khiew.
– Shown some great new technical trails today.. real rippers.
My GPS stopped getting charge from the battery and ran flat.. But we skirted the top side of the mountain through all the Chinese cemeteries on the way back.
Mike's picture at the creek.. All cooling off..

Oddvar
Mike's selfie with the guys in the background
He comes Grandad.. Flip flops and two up…
Waiting for the others after a great technical ride..
3 Thai riders with us.. Great help as always.. Looking out for everyone.
The BEST single trail in Pattaya..
Love this and could ride it all day long
Crashes, Wheelies, Water Splash..
I am not sure who wins the award for best CRASH..
Mike Hohman running in to the Tapioca field checking the height of the seedlings or Leif Hoverberg holding on to the handlebar with his left hand and right foot up on the seat while contemplating letting go and rolling down the rocky hill…
Another great Sunday ride…
Cheers
Brian