Conditions are tip top as there had been a truck load of rain dumped on the area late in the week.
Just in time for us to go ridng on Saturday. I parked at the usual spot not far from the Khai Khiew Country Club.
Then made my way over to the area we call the jumps. Waiting for the rest to turn up..
Easily 45 mins ahead of the teams arrival.  So took the chance to take a few snaps of the area we usually blast through
Our playground behind the lake and in the mountains.
Some great twists and turns.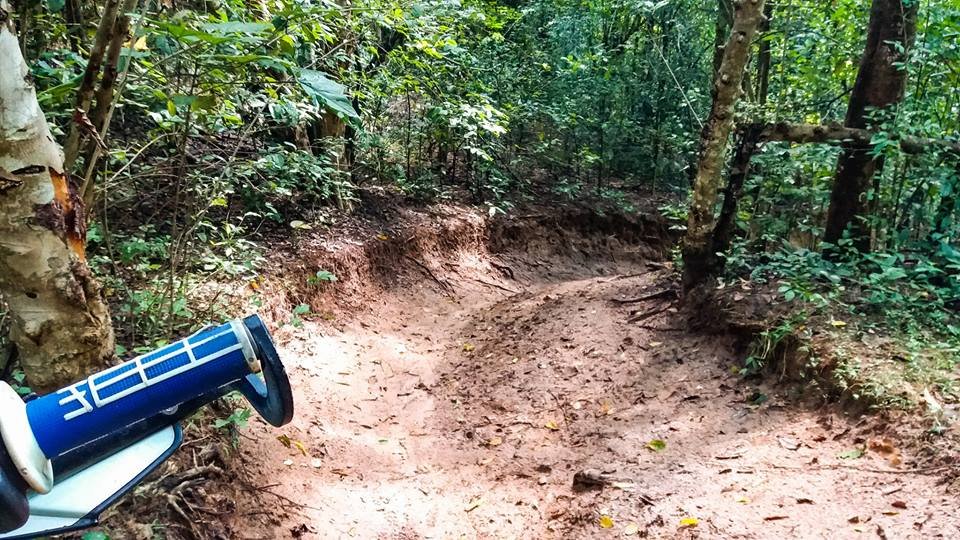 This is fun when you come blasting along and take off the top on to the sand.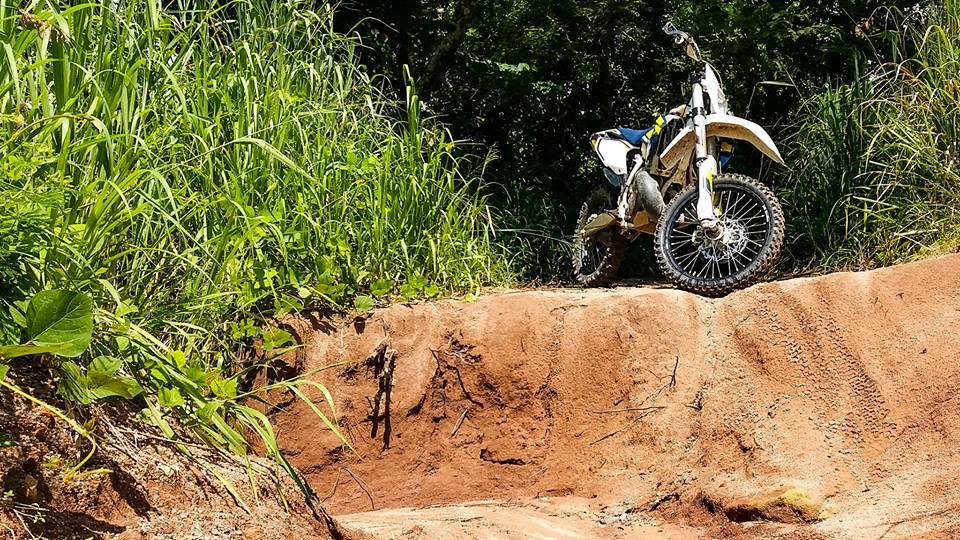 Below where you land.. A bit easier when the sand is wet.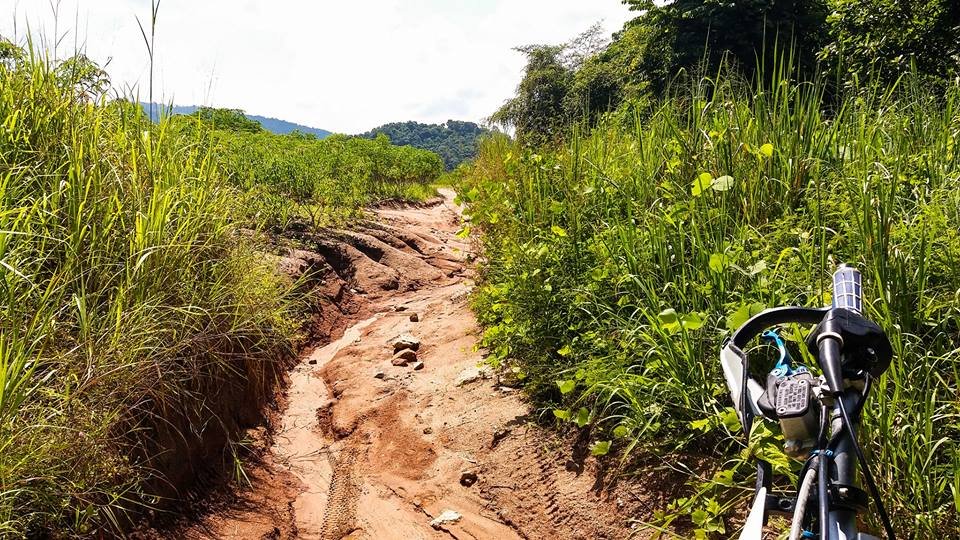 Nice wet sand to blast throug.. When it is dry.. It is deep and you stand up sit back and blast on..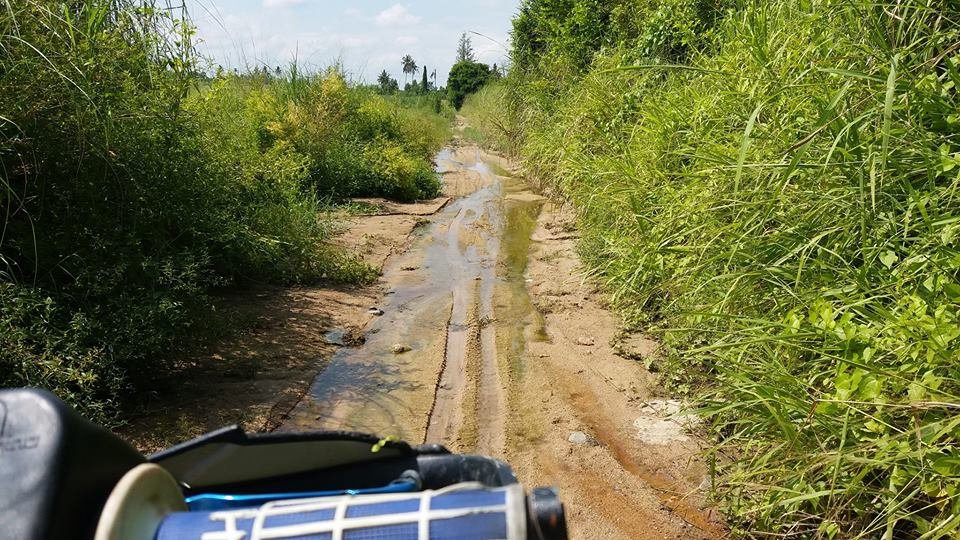 A rest after a short ride with the fellas.
Some nice washouts.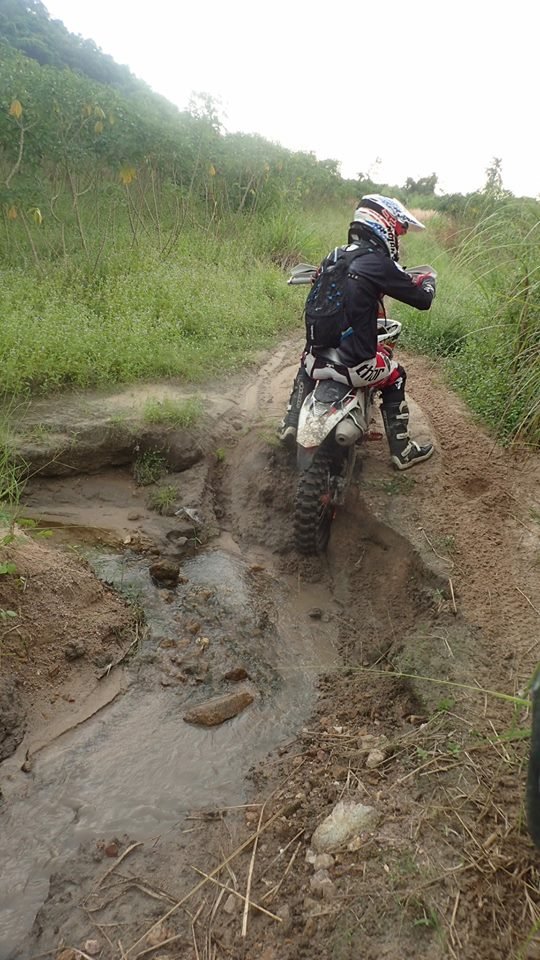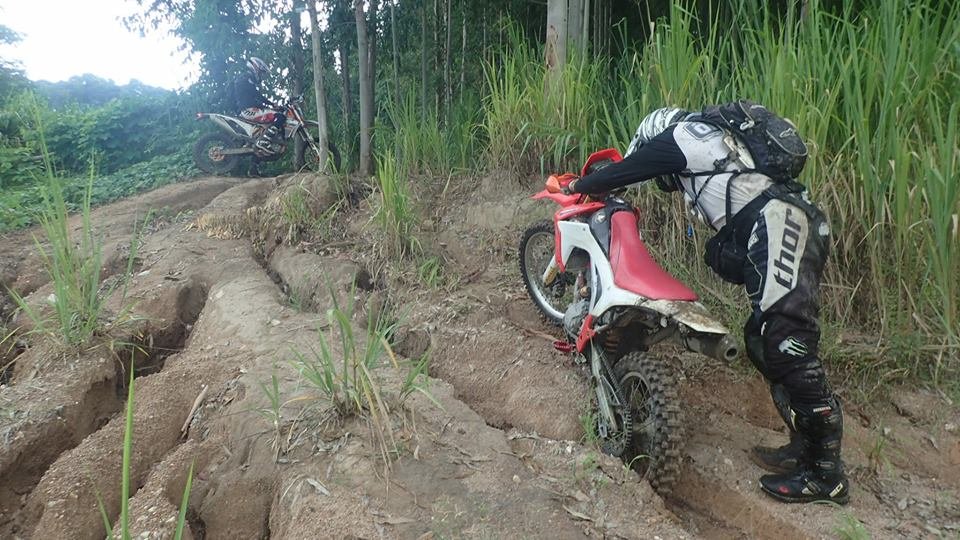 Off to explore a few tracks and see if we can link them up. Had a look on Google Earth.
But afraid the tracks are over grown and no visible activity on previous rides where the tracks / trails should be.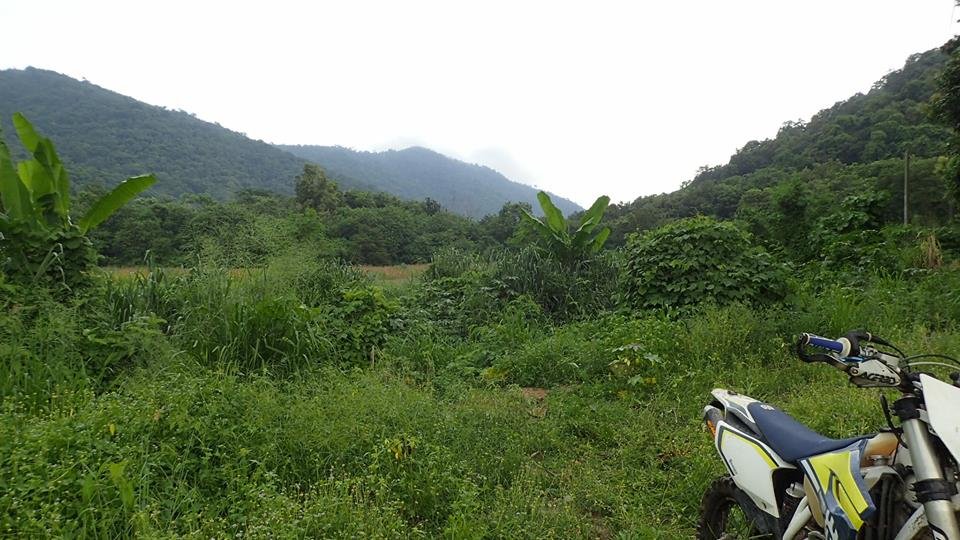 Ruts hiding in the deep grass. Almost over the handlebars..
Did manage to break the lens on the camera when my upper legs jammed in the handlebars.
Taking a look and realise this is a creek and the track we want to make it to is on the other side..
So Phil grabs on to my arm and I walk down and we decide to give it a go.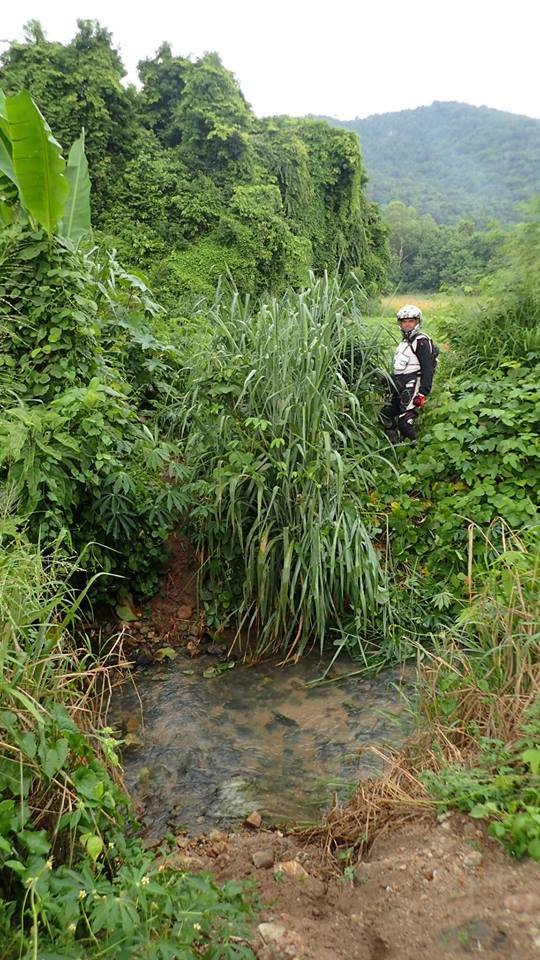 Alex took the steeper drop and did a very professional job of getting in and back out.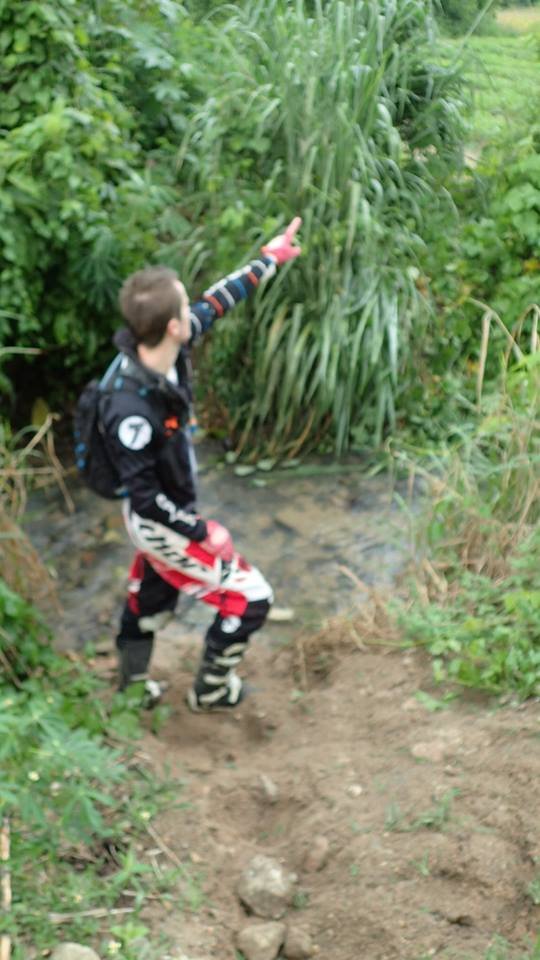 The fellas and the storm buidling up behind.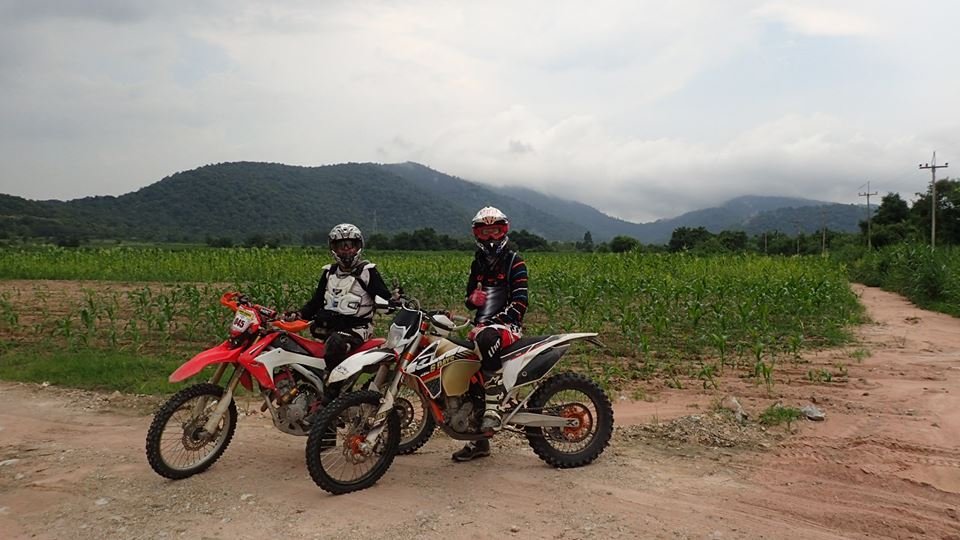 Today's ride.. Another ripper and some new mini loops.
Great single track to link up to the new loops.
Once uponatime..There was a way through.. But not now with the grass 6 ft high.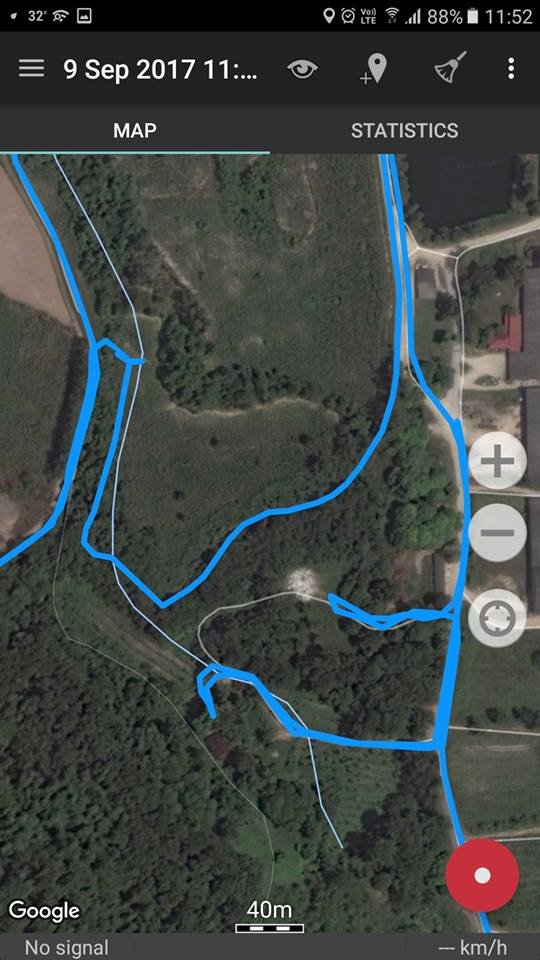 Another ripper ride with the fellas.
Cheers
Brian