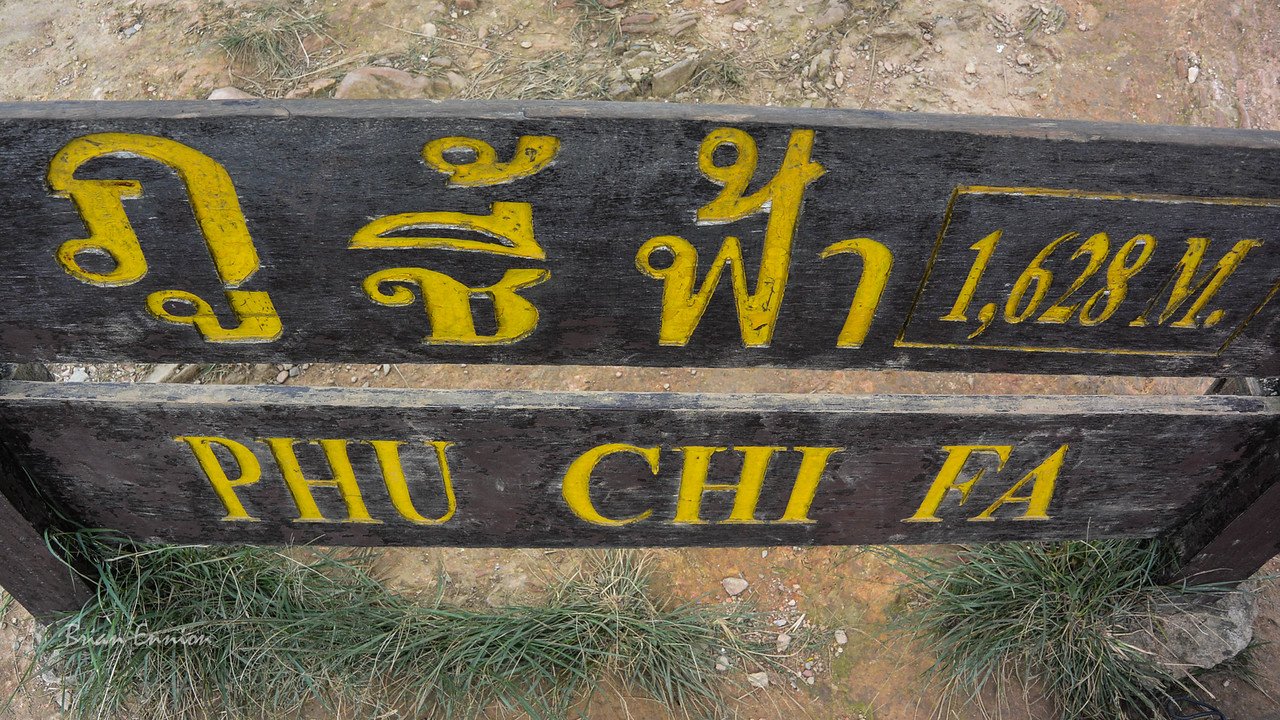 Phu Chi Fa – Doi Pha Tang – The Golden Triangle
Adrian and Tessa had two friends visiting from Australia.
Phu Chi Fa
Spectacular as ever.
Always a different feel. Dramatic, cold, windy, sunny.. Never the same on any visit..
– The sunflowers were out this time round.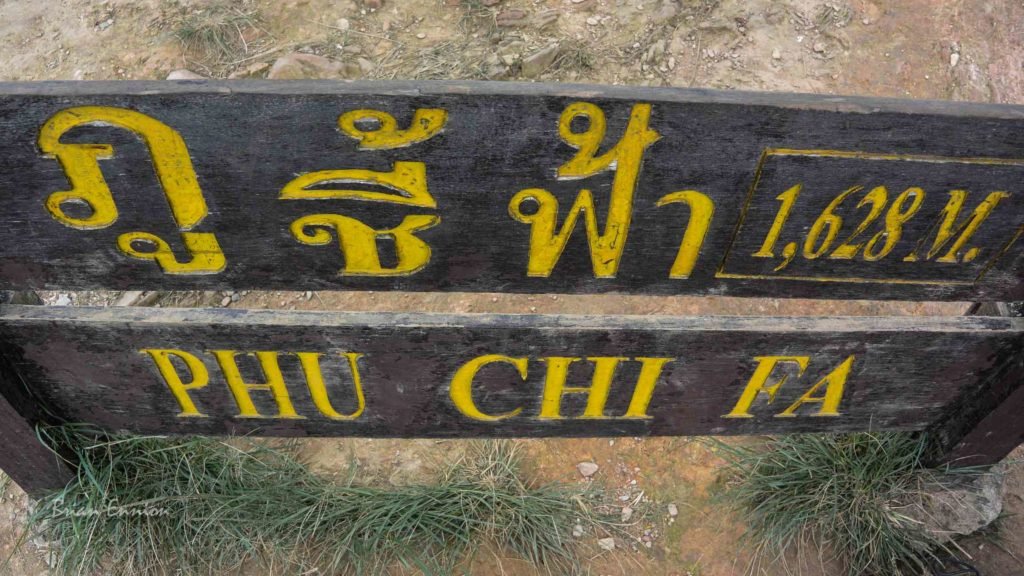 Feeling on top of the world.
The little Lao village needs to start hauling up Beer Lao and open a bar on the Lao side 🙂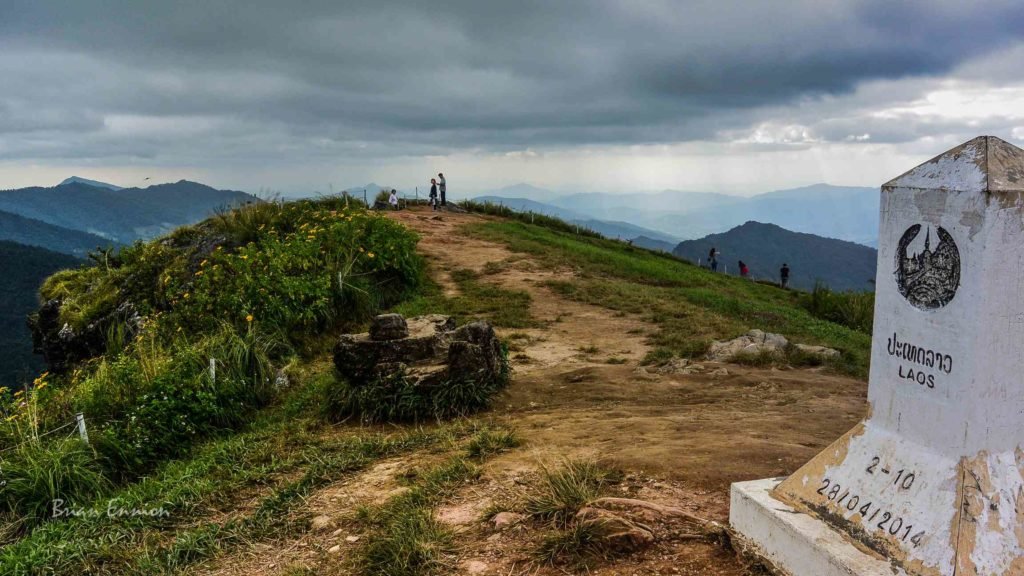 The sun trying to break through the clouds.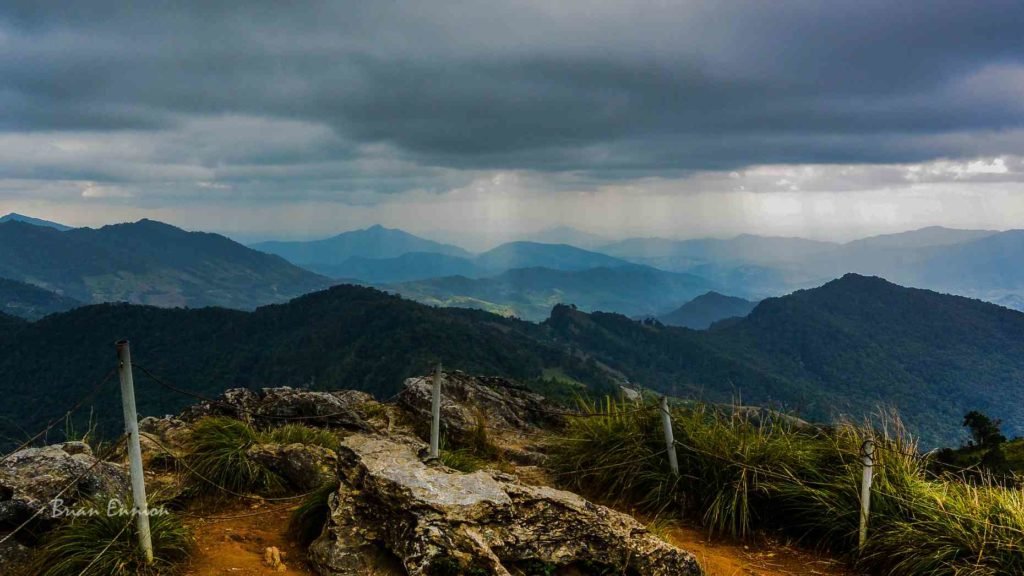 Looking down in to the Lao village in the valley below.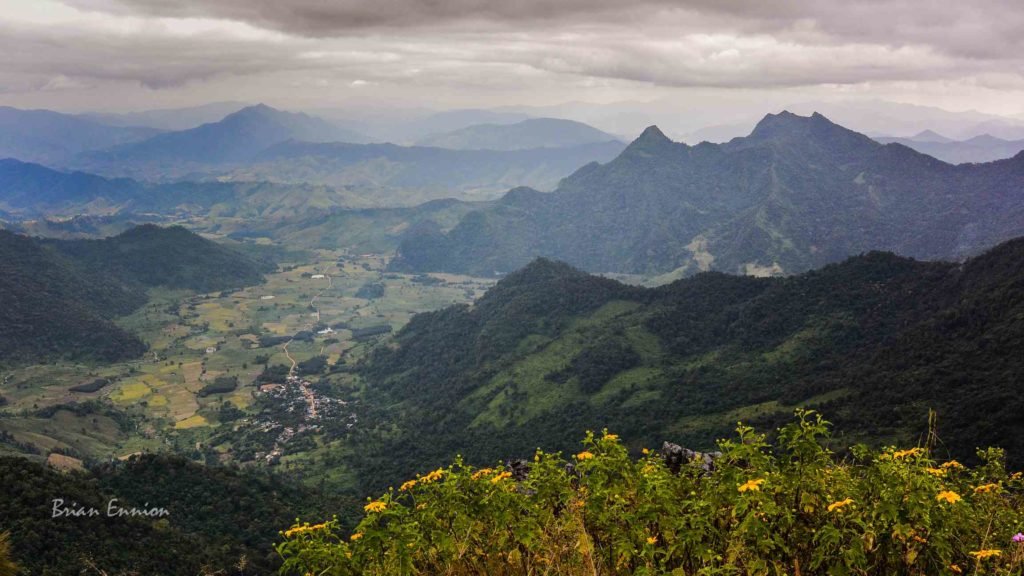 The Lion and the village.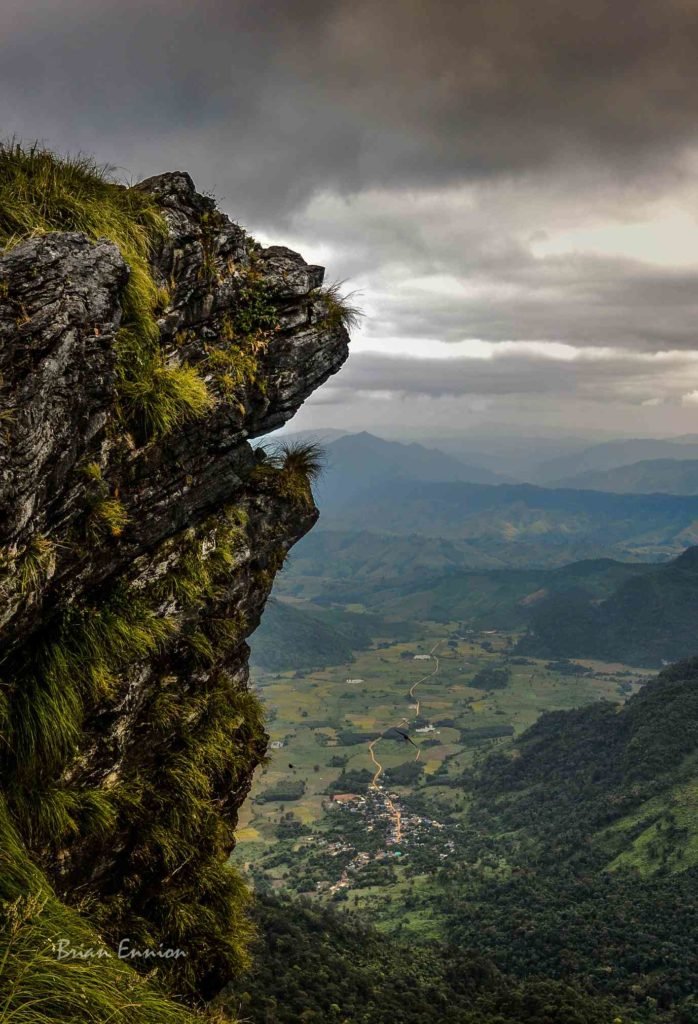 The Majestic Mekong.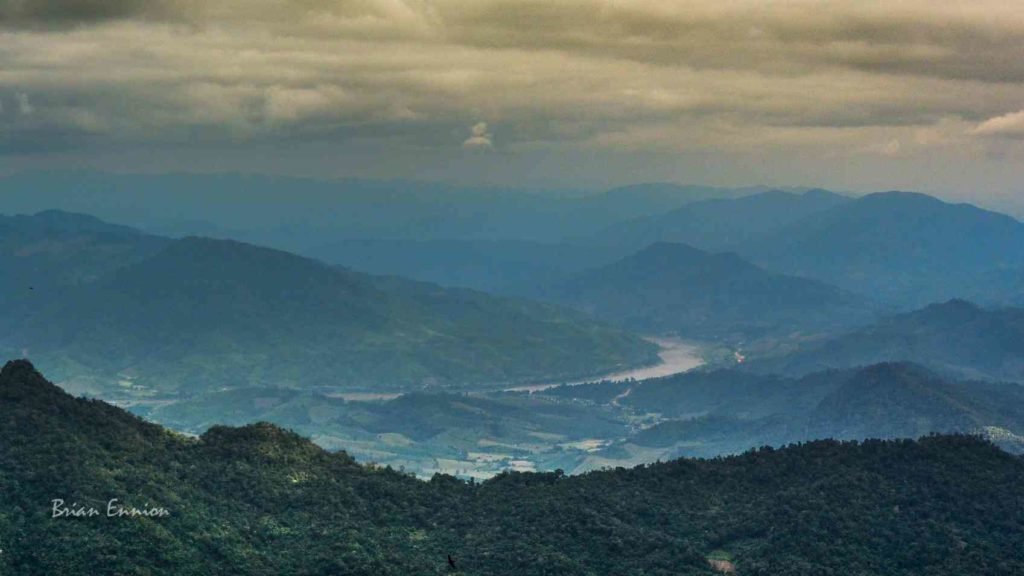 Tessa getting in to the scenery.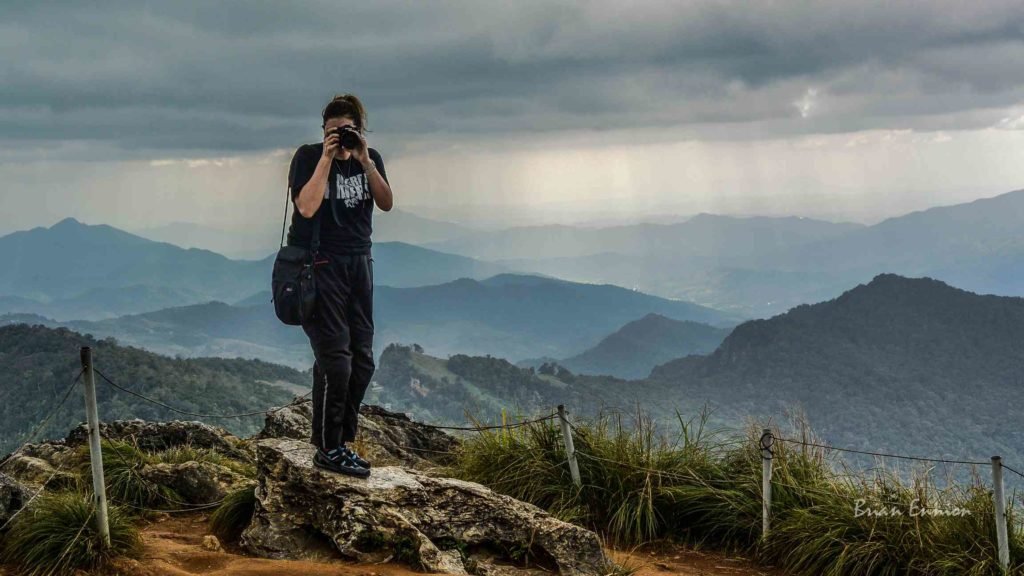 Adrian slugging up the hill. Look at the valley way below at the top of the picture.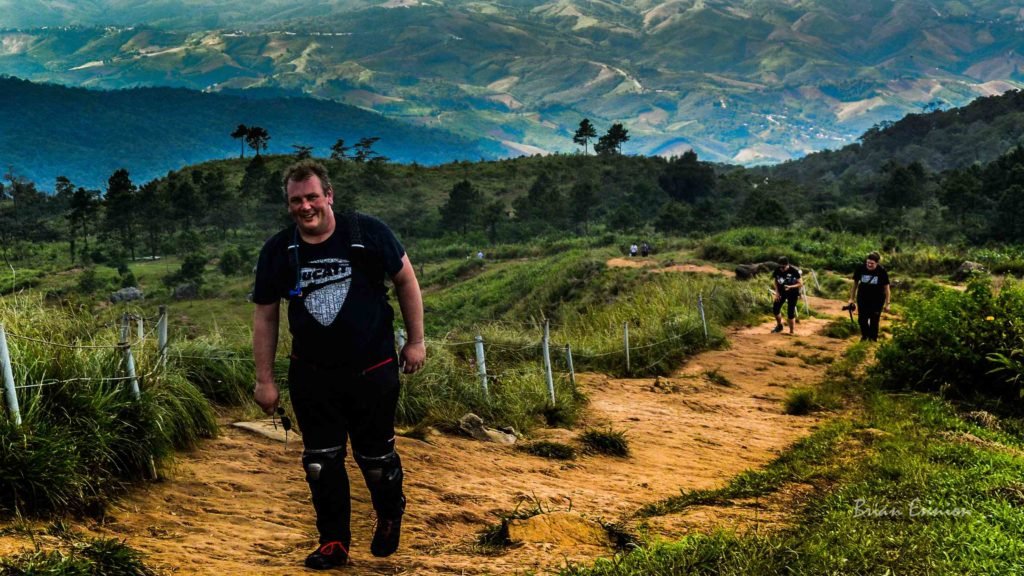 Stunning as ever…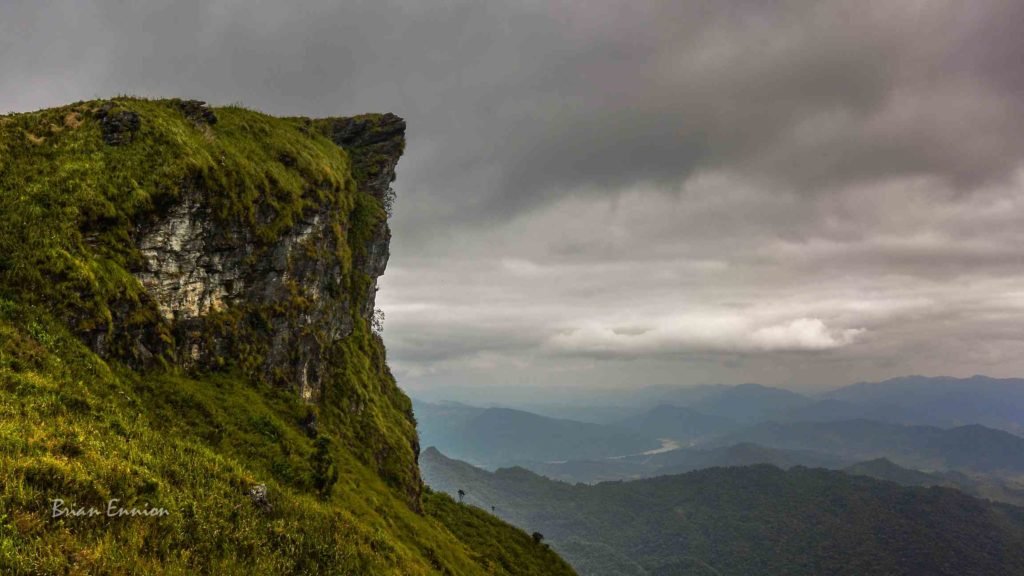 Last but not least.
Back to the car park and give the kids some books and crayons from David and myself.
Tessa gave them some little Koala's
Just a little excited LOL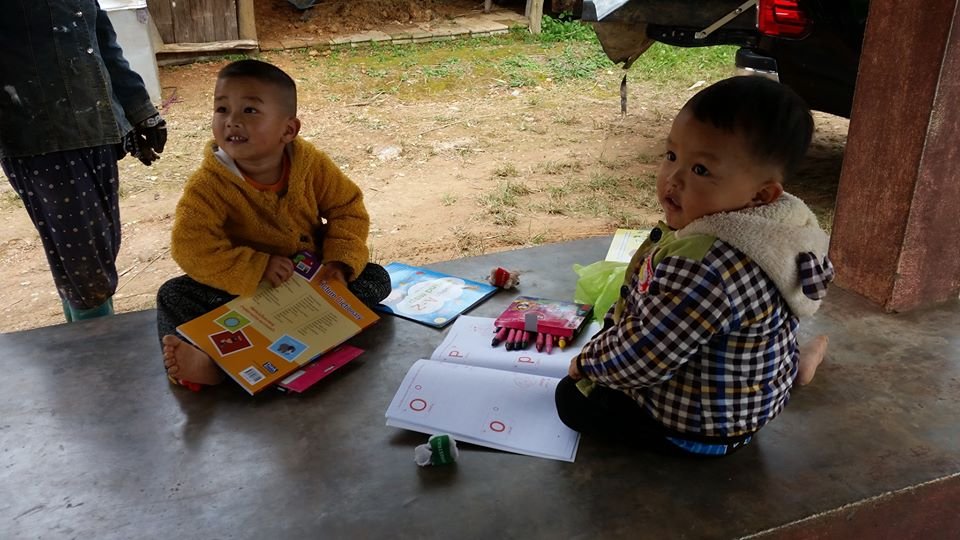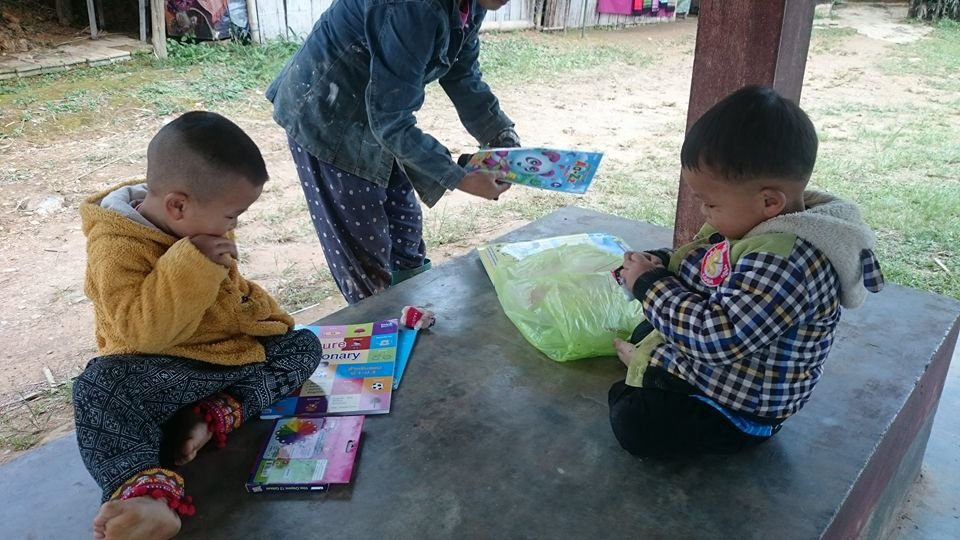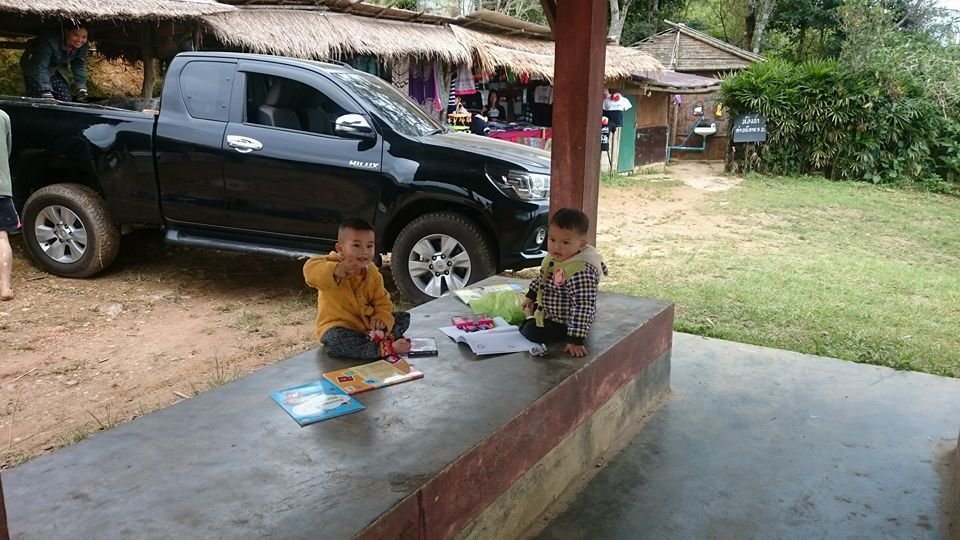 Before this they were running around playing in the dirt and getting a telling off from Mum.
From when we gave them the books, up until we left. They were glued to the concrete, coloring in.
Doi Pha Tang…
Another favorite, never get tired of coming up and climbing around these hill tops…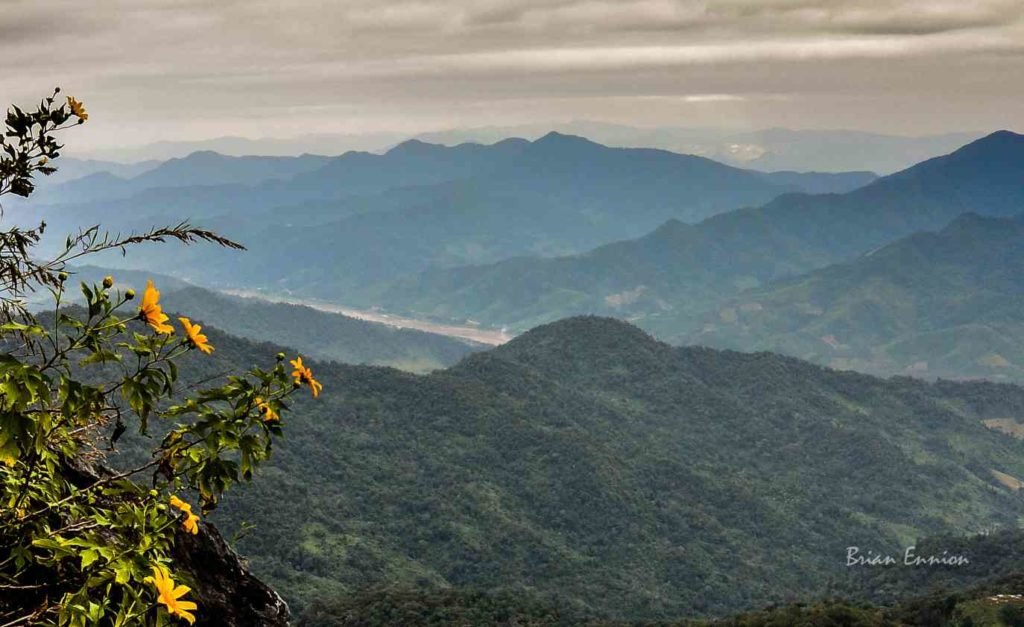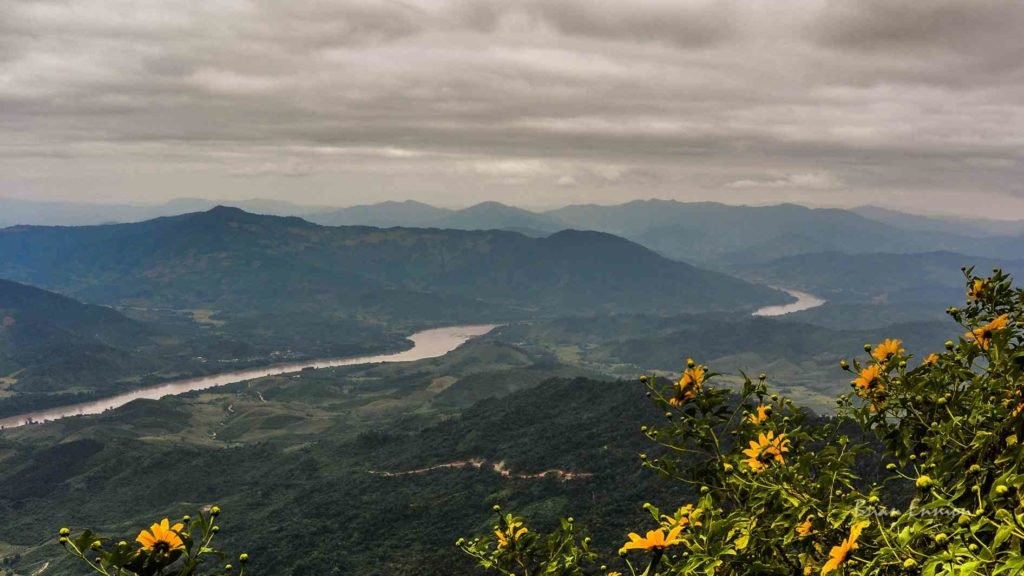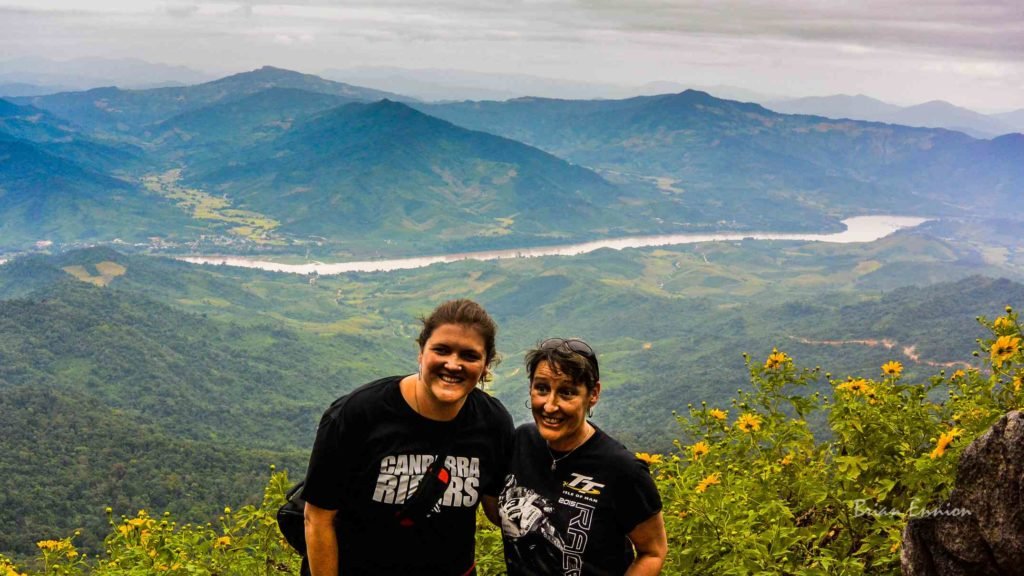 Only two of us braved the climb up to Hill 102.
To be honest.. Every time I come to these hills.. I find it easier and easier..
The original Bell
Glad I made the walk up.. As there is a brand new bell to ring…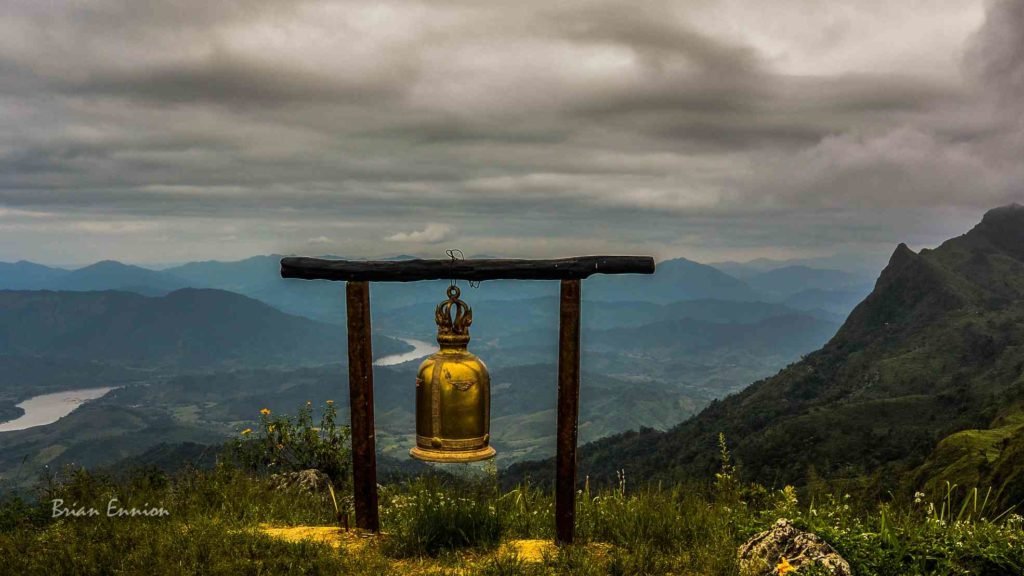 Looking over to Hill 103..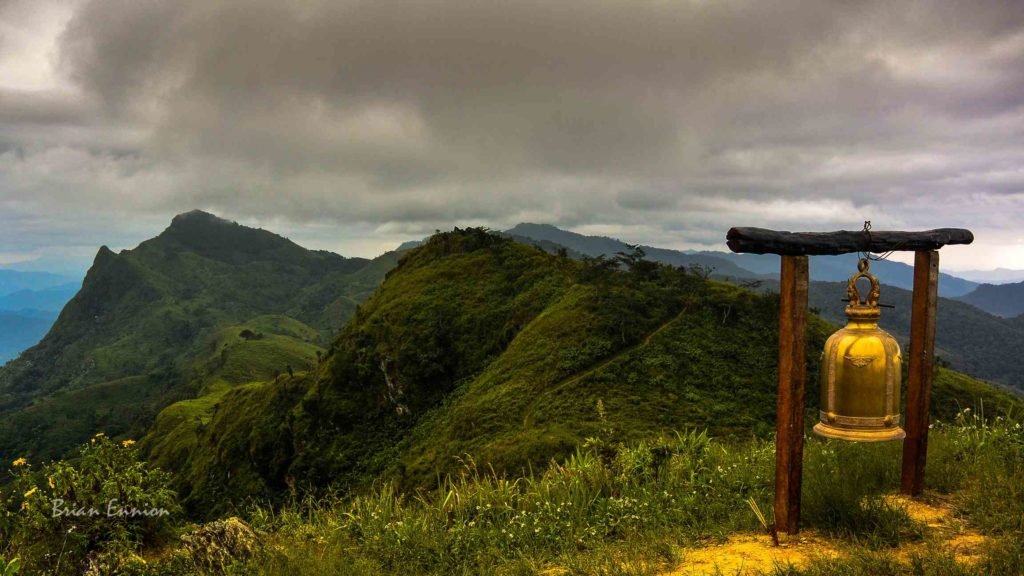 After, head down and stay the night at Chiang Khong.
A quick stop the next morning
The Golden Triangle.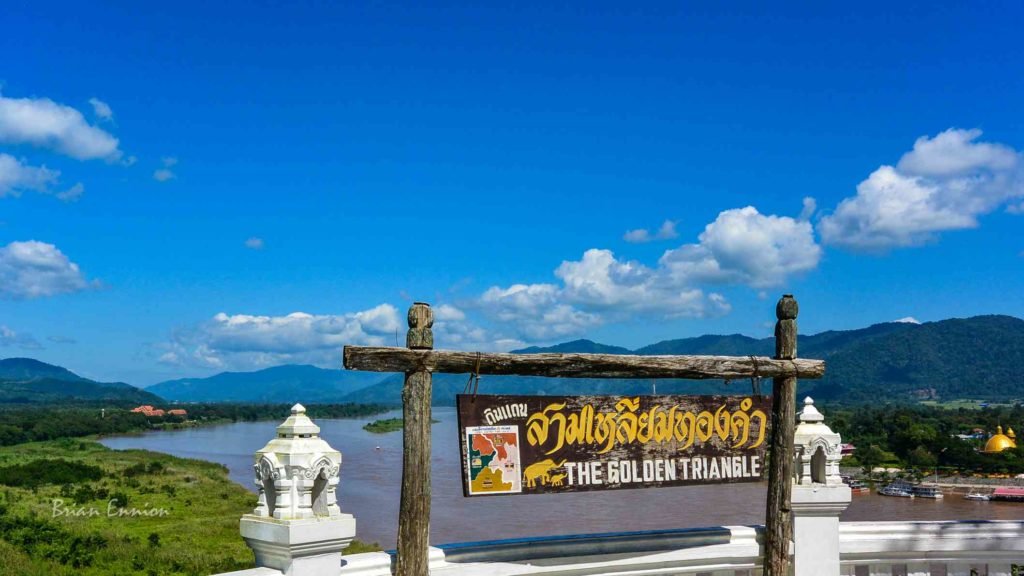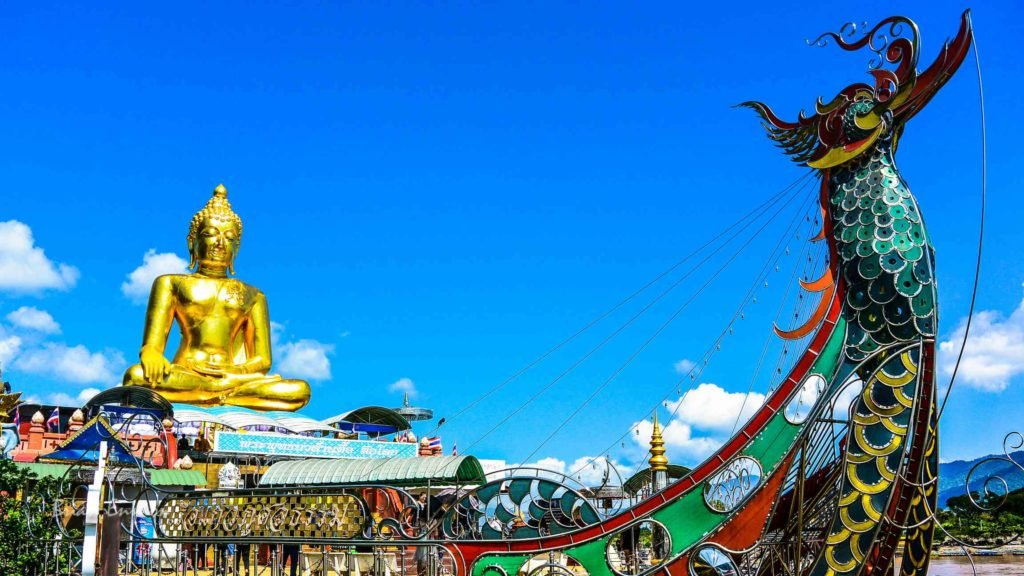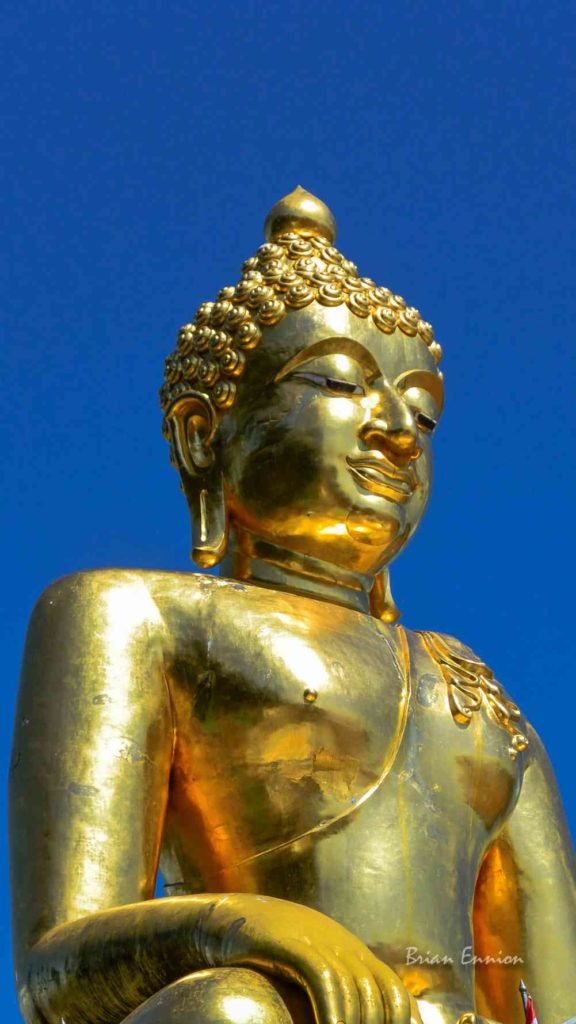 What a brilliant ride..
Nice to have visitors and go back and visit the places you haven't been for a few years.
Cheers
Brian