Pha Sawan Waterfall. (น้ำตกผาสวรรค์) – Magnificent

Recent visit July 28th
A wet a muddy ride starting at Baan Ricky. Heading the back way via the Bamboo Jungle trail, then up the tarmac to the Phasawan Waterfall track turn off.. Then a 12km muddy ride before a 2km hike up the 7 tier waterfall.
Spectaular and in full monsoon season angry flow..
Original post continued below :-
Nov 2017
Breathtaking and exceeded expectations by 200 % +++
Must visit if you have a Dirt Bike or 4 WD..
Stunning….. 
12km on dirt road then a 2km hike to the 7th and most magnificent tier of the waterfall..
– It isn't only about the riding.. Seeing something special along the way too.
GPS Co-ordinates
Lat 14.68248 Lon 98.82885
" Pha Suwan Waterfall (Namtok Pha Suwan) A large and breathtakingly beautiful 7-tiered waterfall located in deep jungle some 155 km. from Kanchanaburi. It is accessible by a 40-minute walk. The topmost tier is approximately 80 metres high. The waterfall is most beautiful during July – January. To get there, take Highway 323 (Kanchanaburi – Thong Pha Phum), turn at Km. 110 via Ban Sahakon Nikhom for 15 km. and turn right into a dirt road for another 13 km. It is also accessible by a 40-minute walk from Namtok Pha Tat, or from Namtok Huai Mae Khamin, drive pass Noen Sawan Mine and Ban Saphan Lao for a distance of 42 km. and turn left for 13 km. at the junction near the reforestation project area to the parking lot. Another 40-minute walk will lead to the waterfall. A four-wheel drive vehicle is recommended for the rainy season."
On the main road.. You will see this sign and a dirt road to your right.
This is the 12km trail to the ranger station. Follow the main track all the way.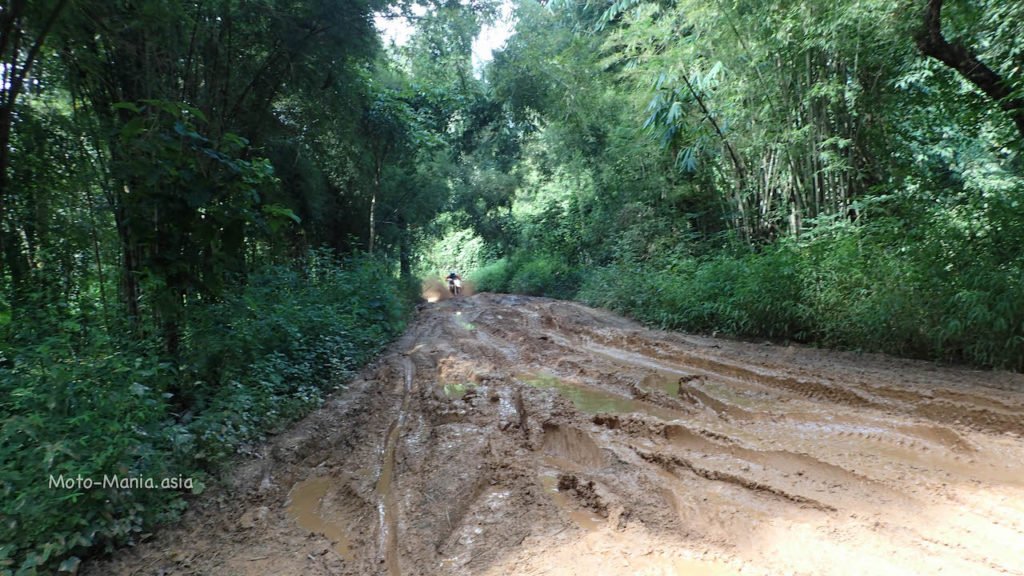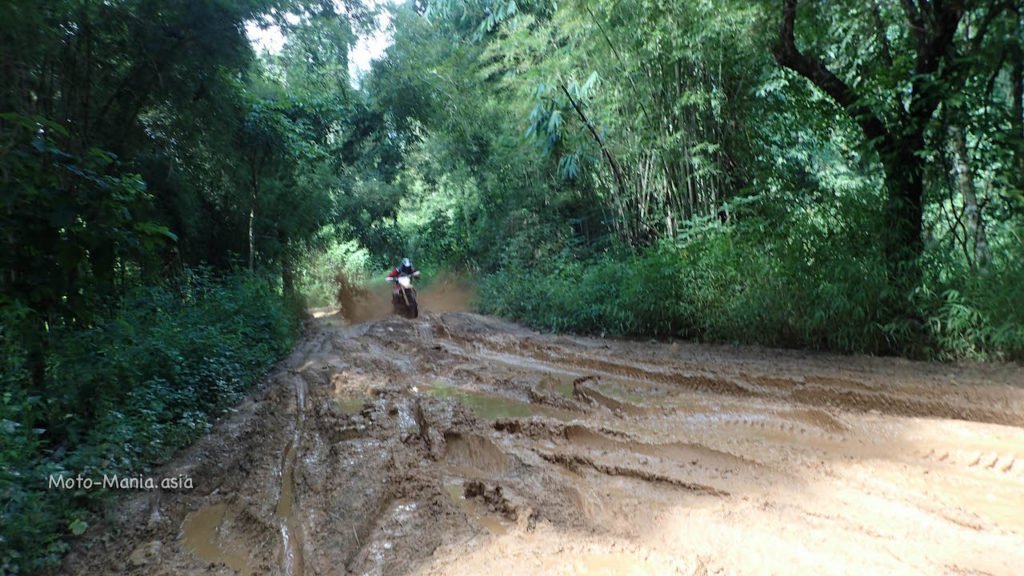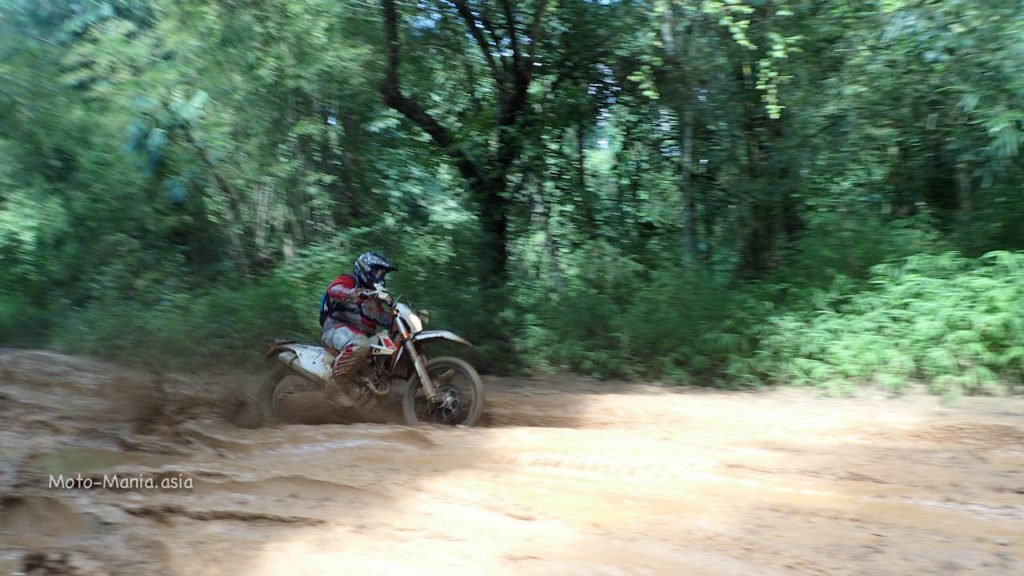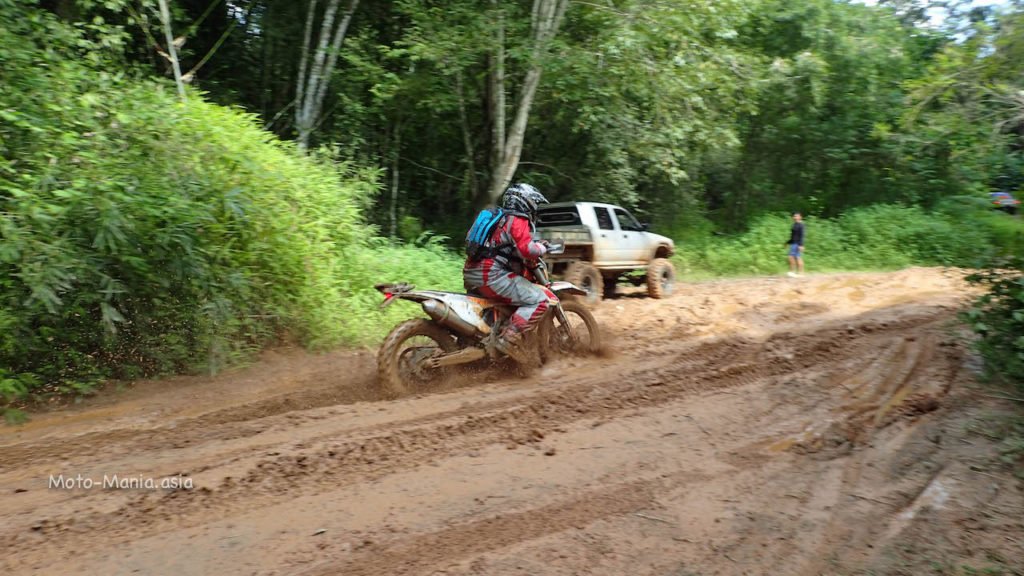 Plenty of 4WD here and camping is available.
We asked to leave the bikes and gear.. Changed and started our hike.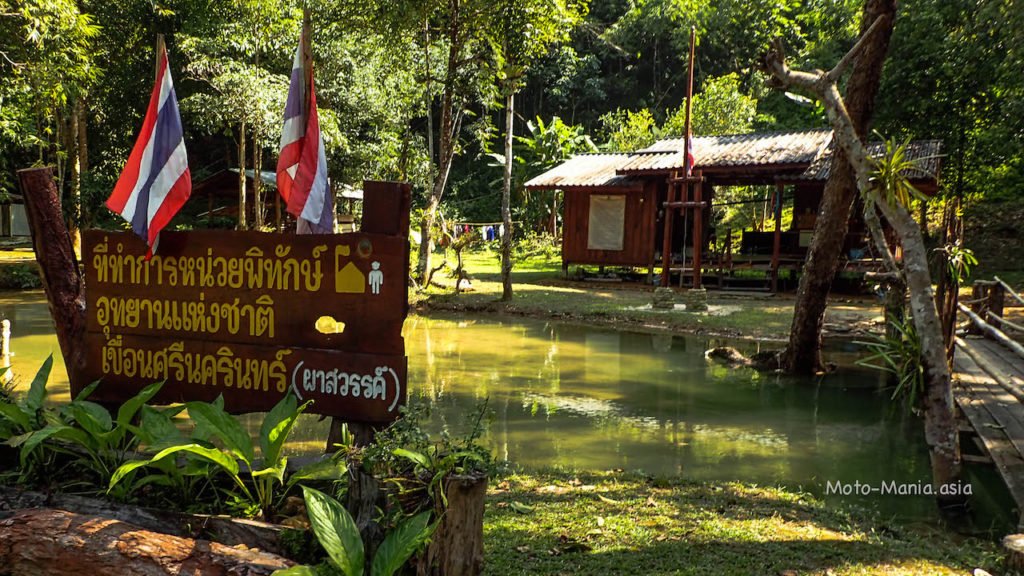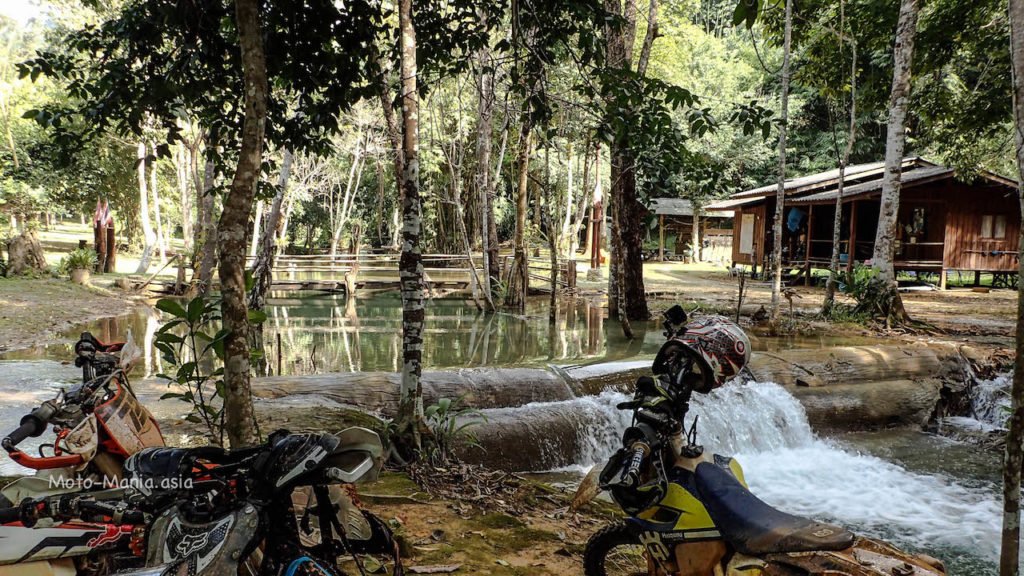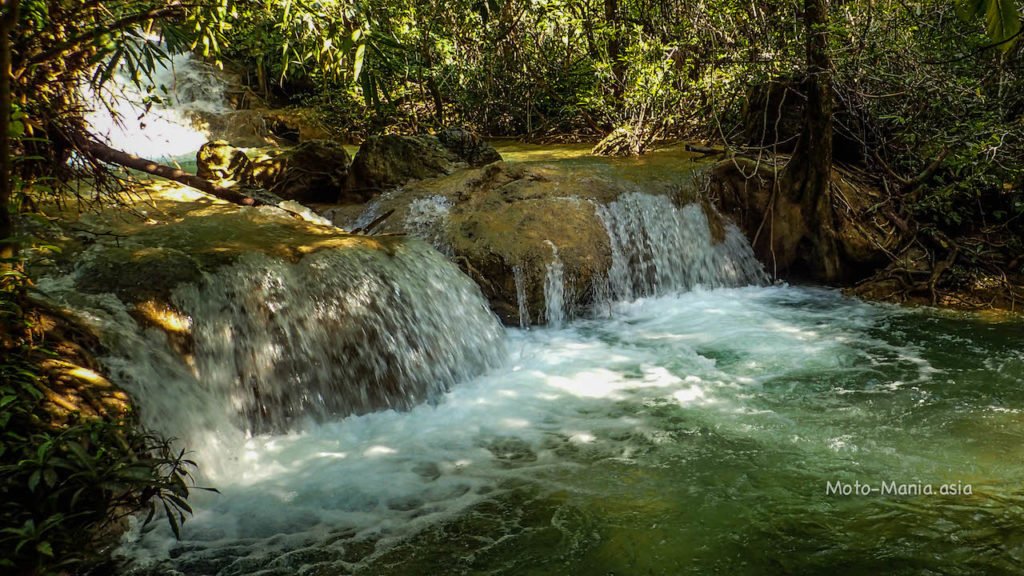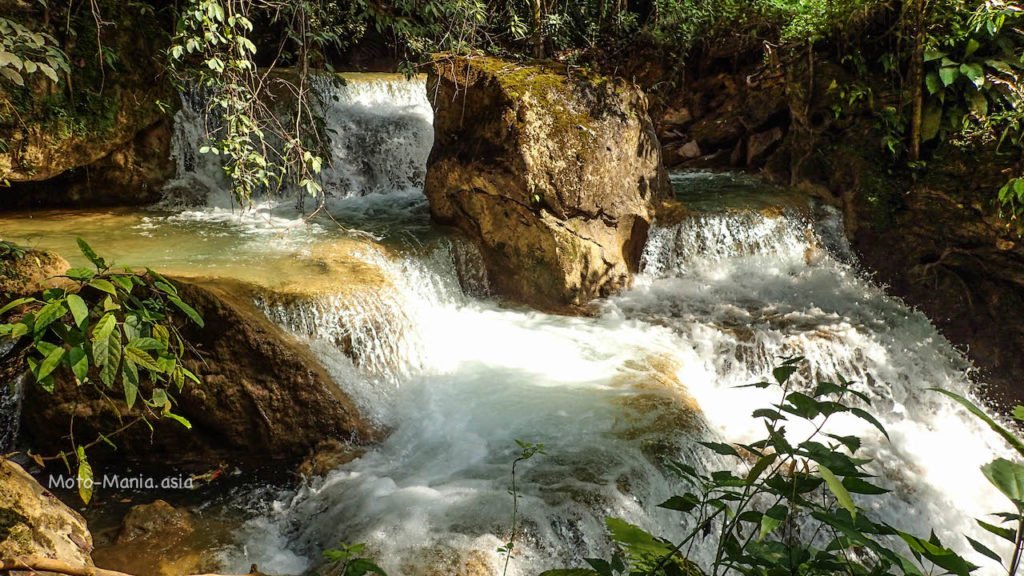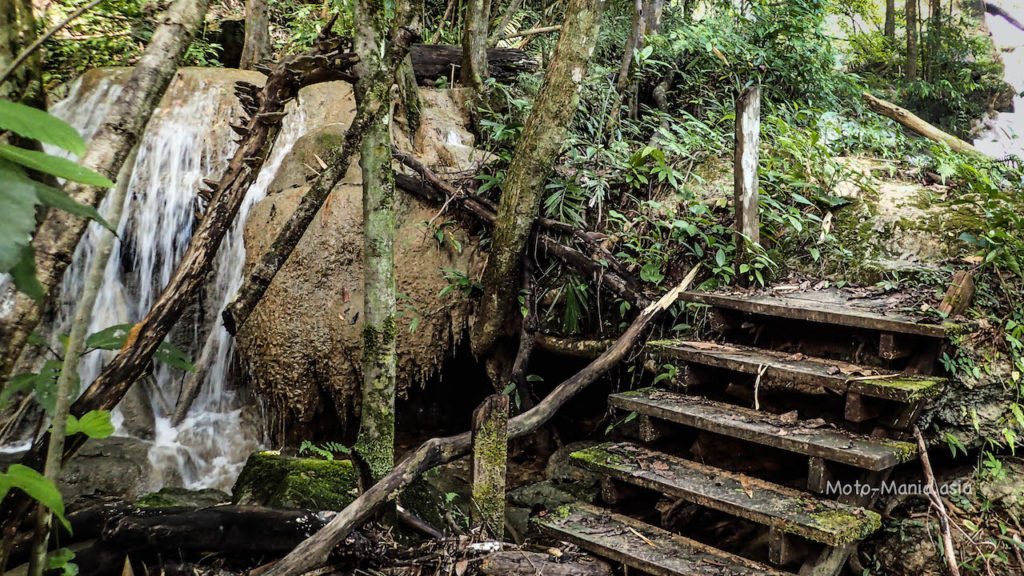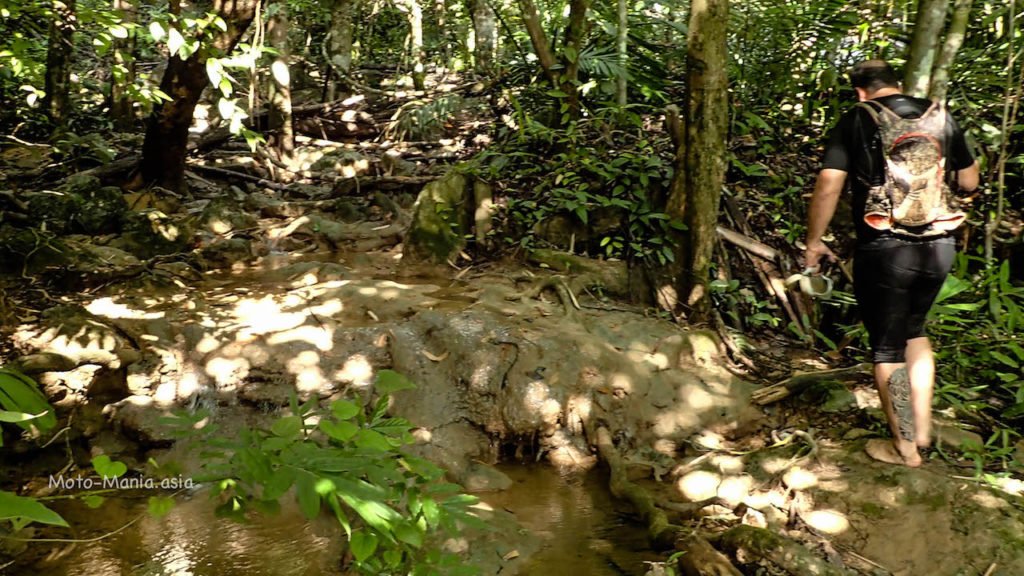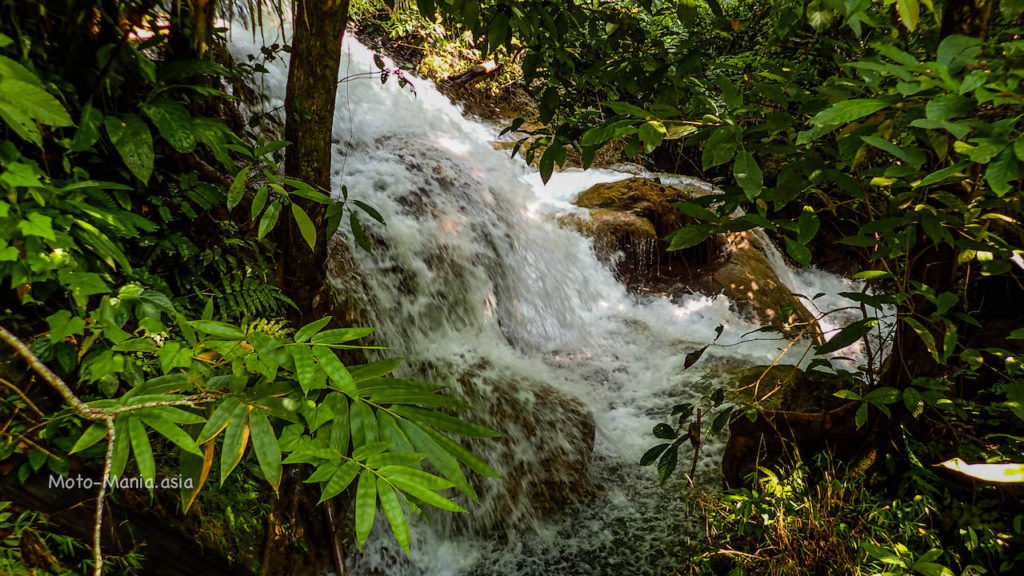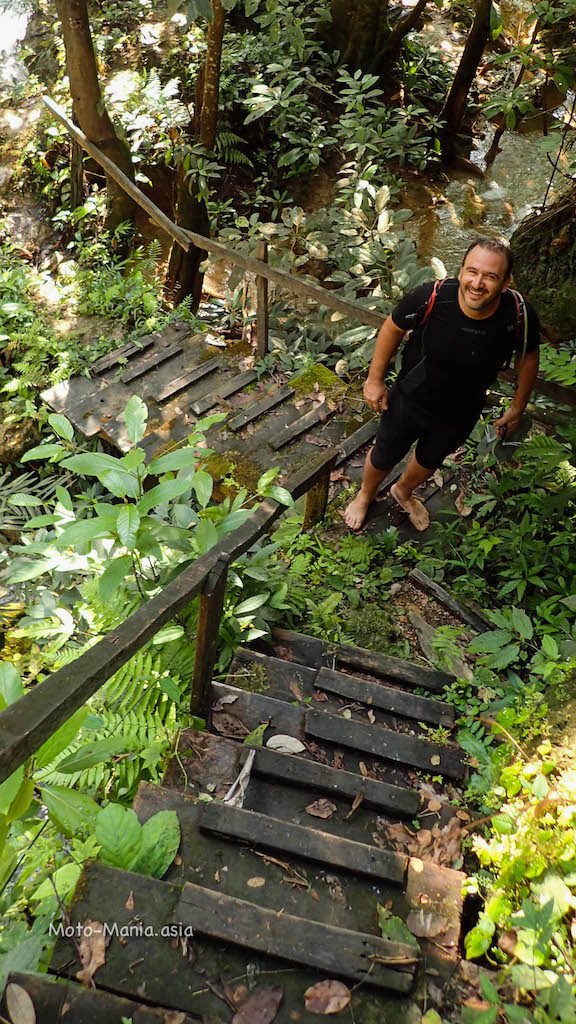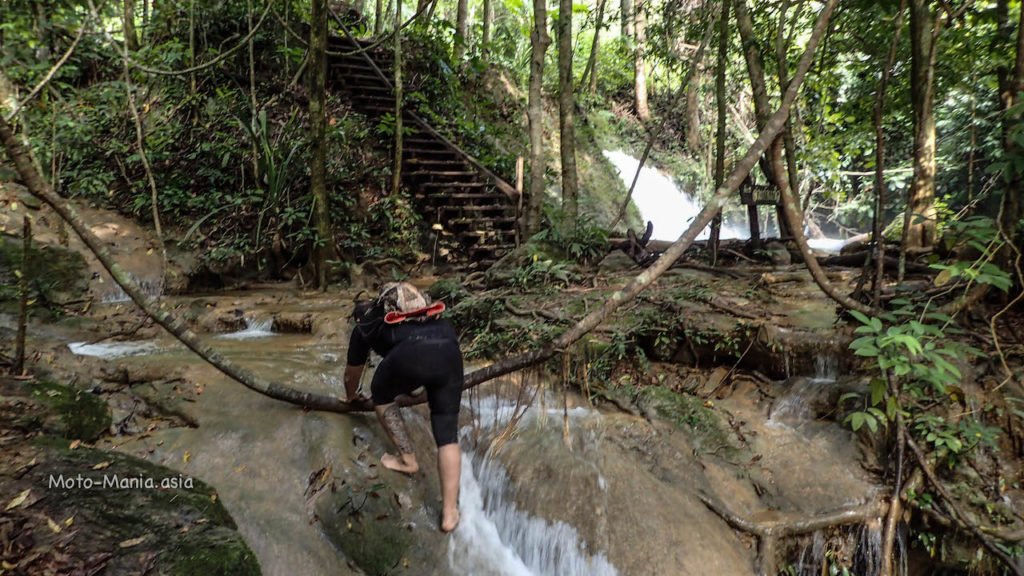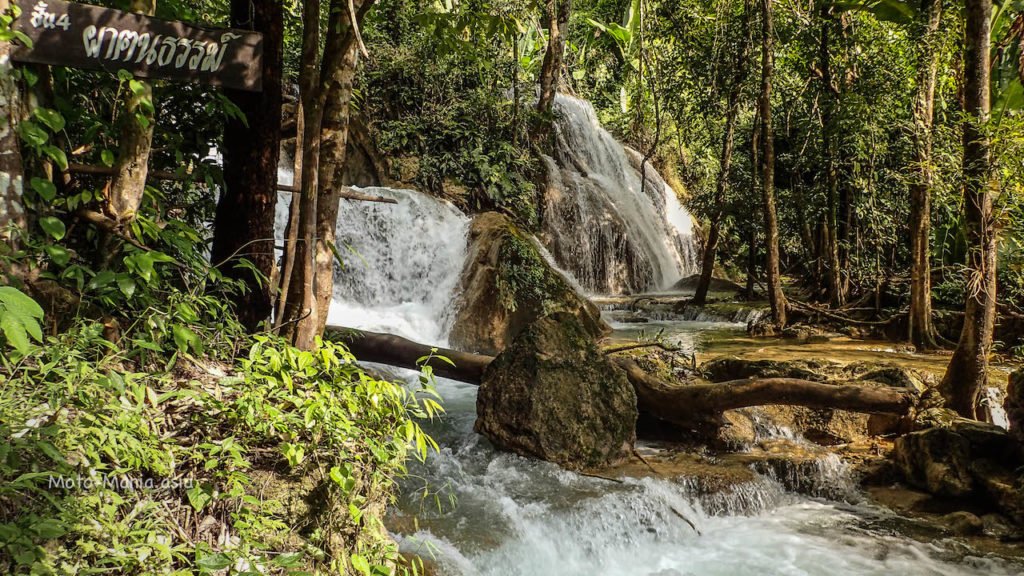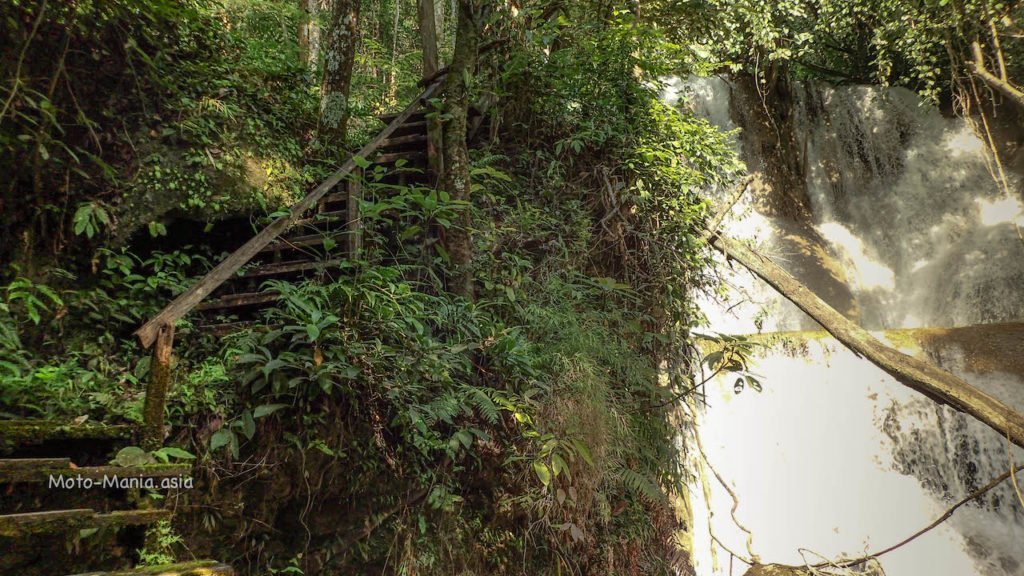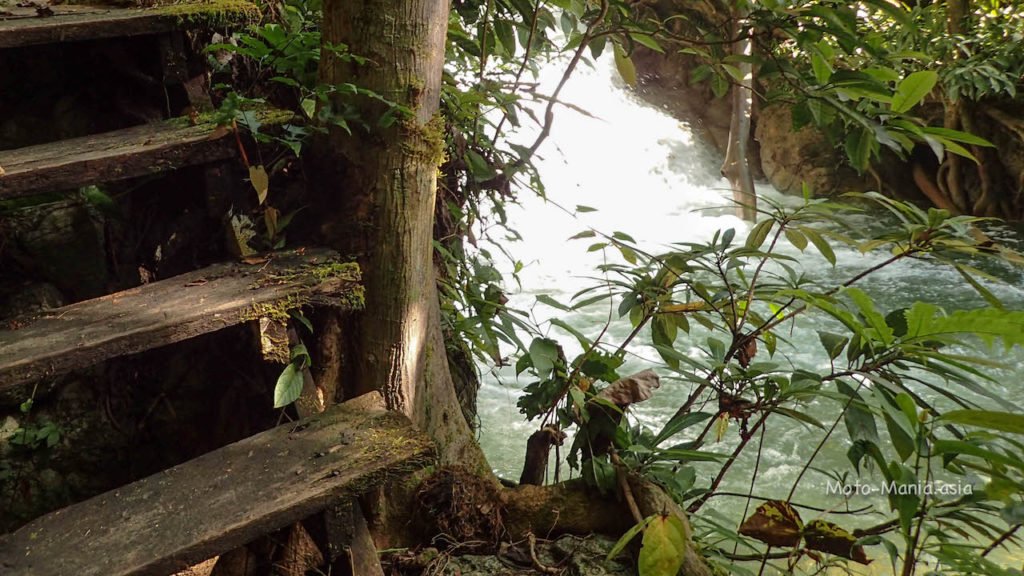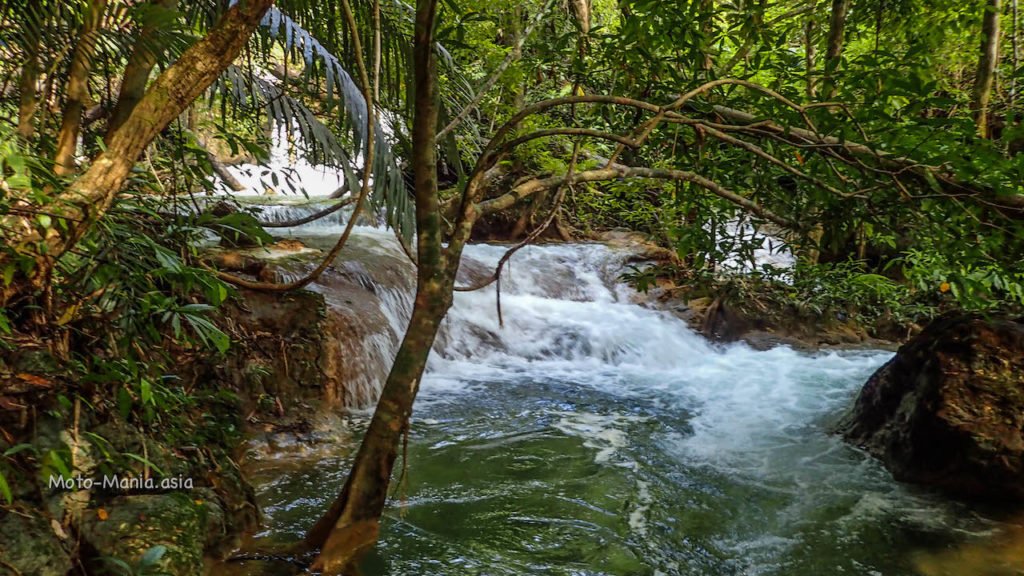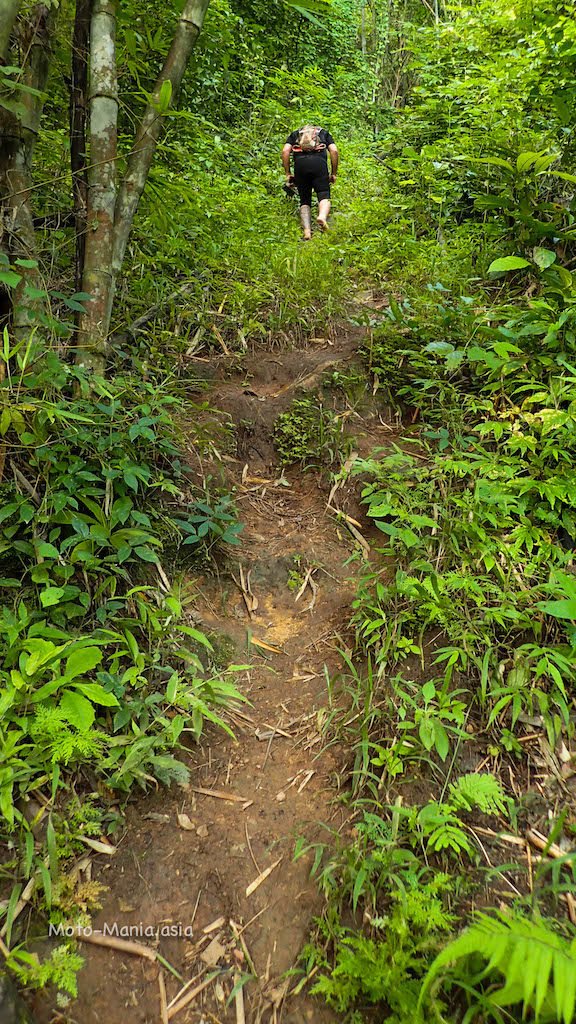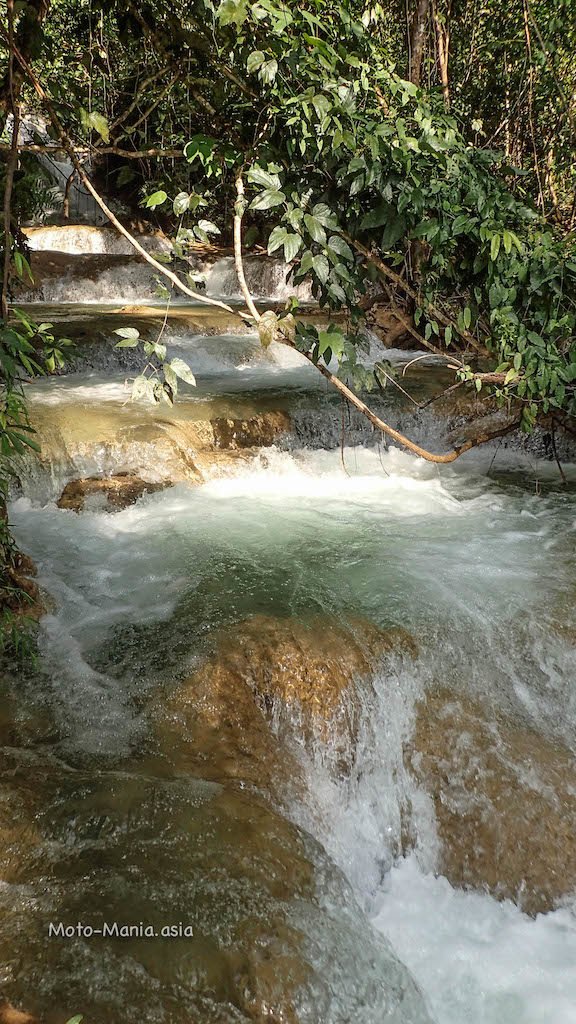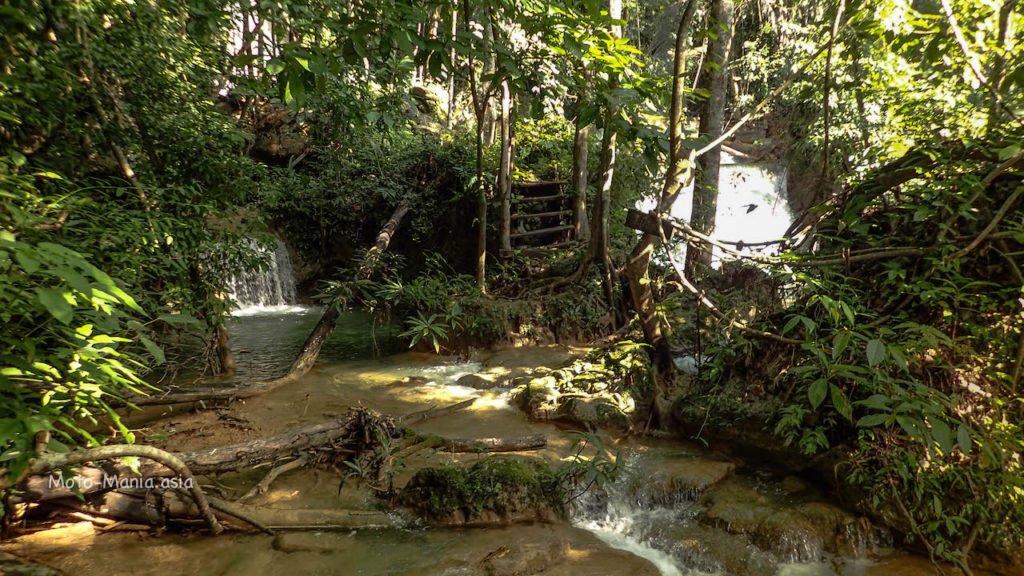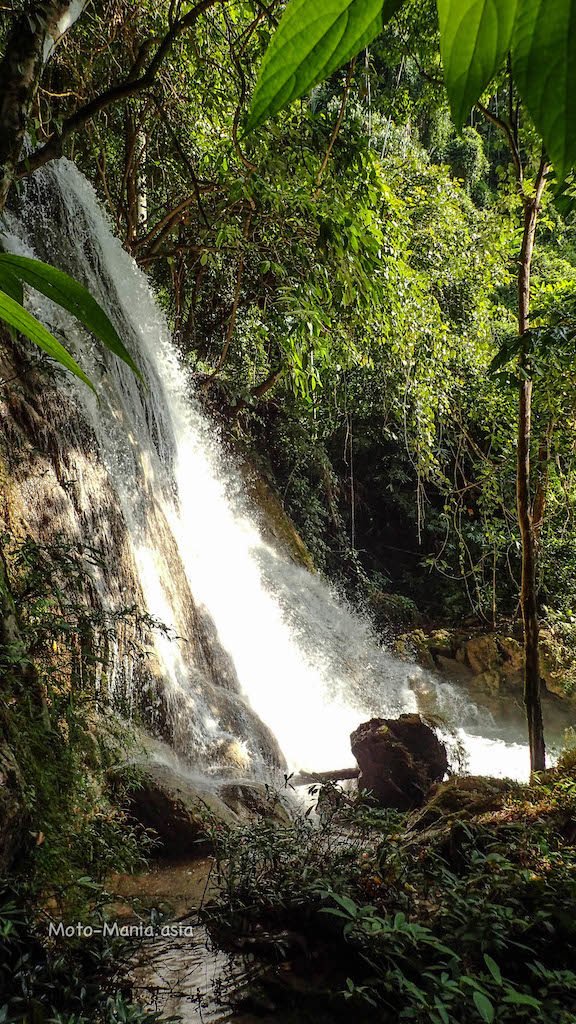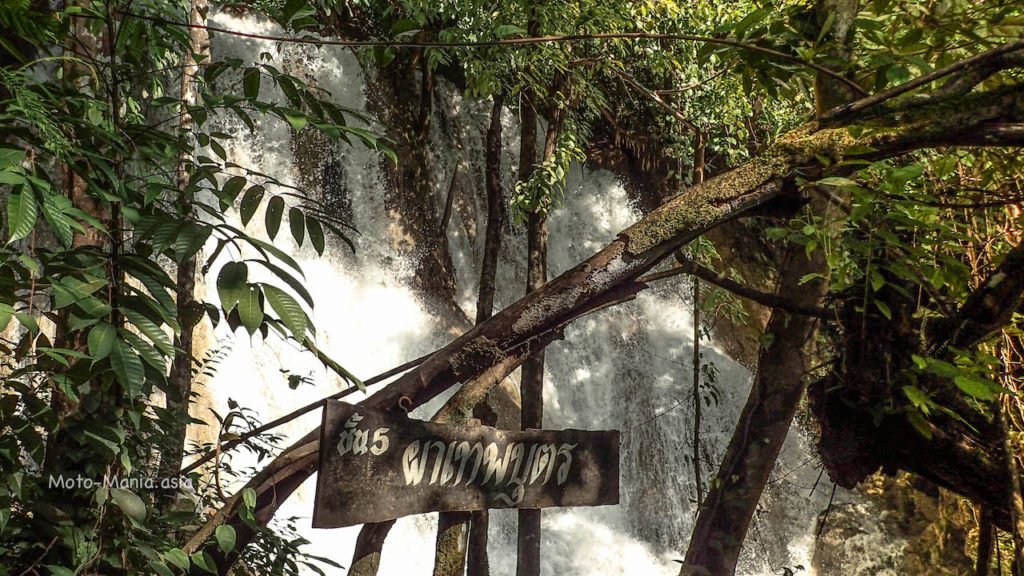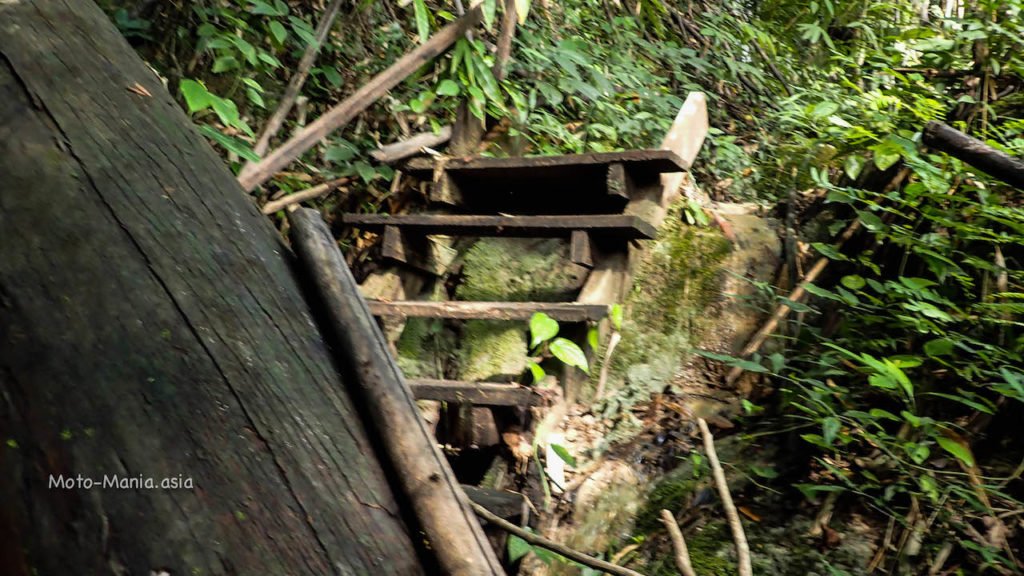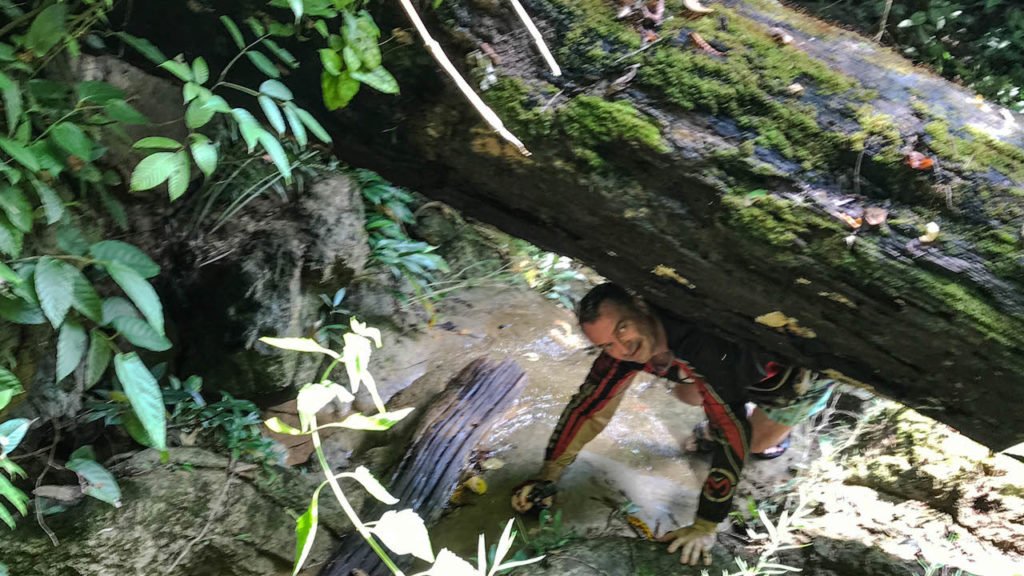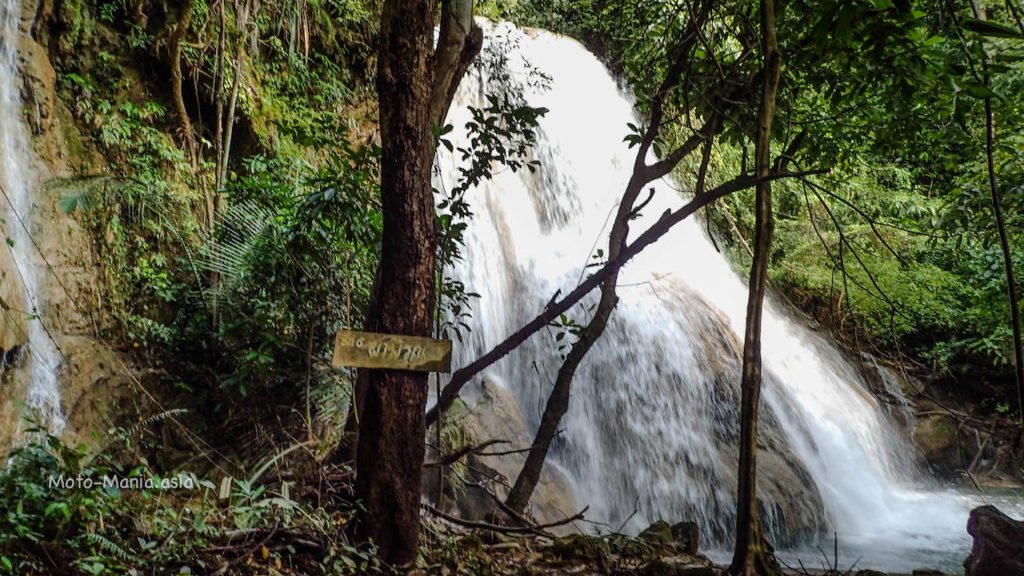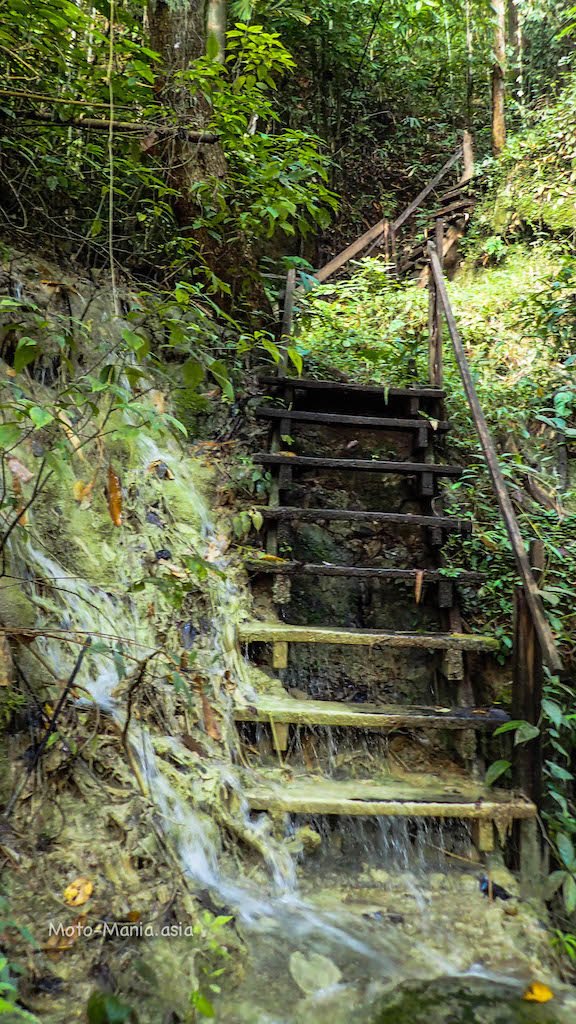 Number 7 and what a rippper.