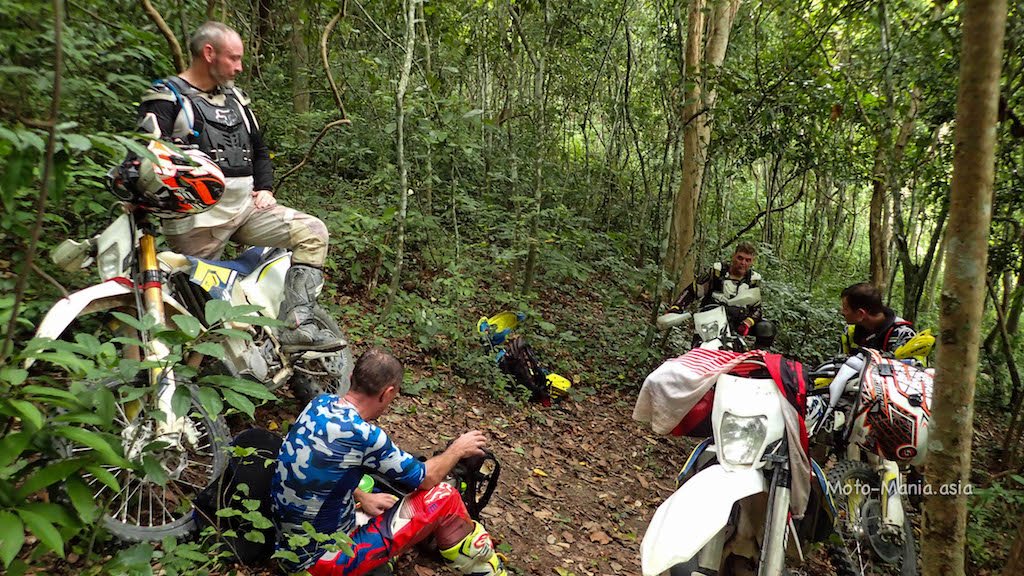 Another epic ride with the Pattaya Crew..
107 KM..
There had been some rain. Rocks, ruts, washouts, long over grown grass, mud and tree roots up steep hills.
All in the name of good Enduro fun.
Planning the route..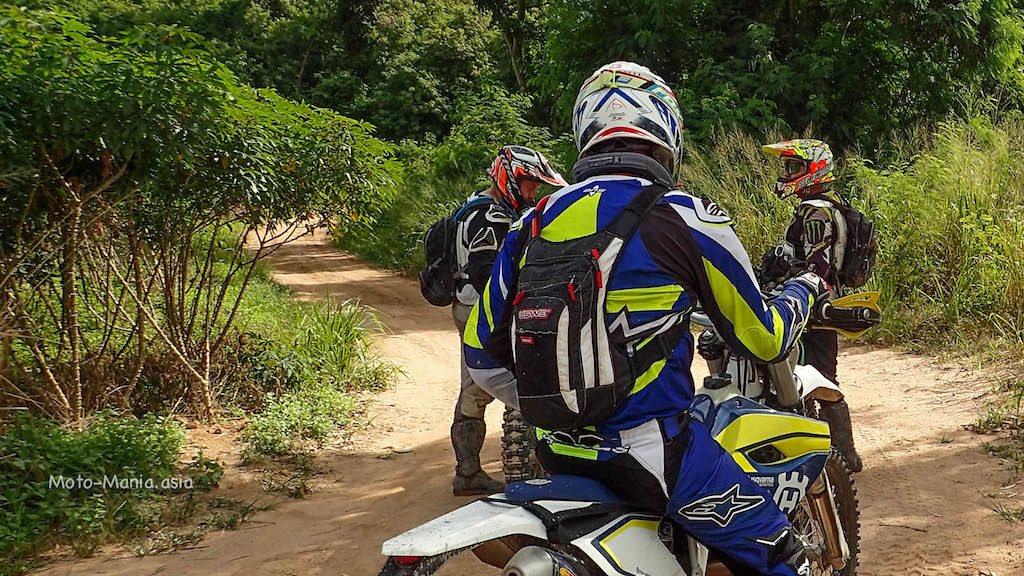 After riding through the sand and along the edge of Khao Mai Khiew..
Paul and Han's. We were waiting while some of the others were stuck on a slippery rock and going further down the mountain.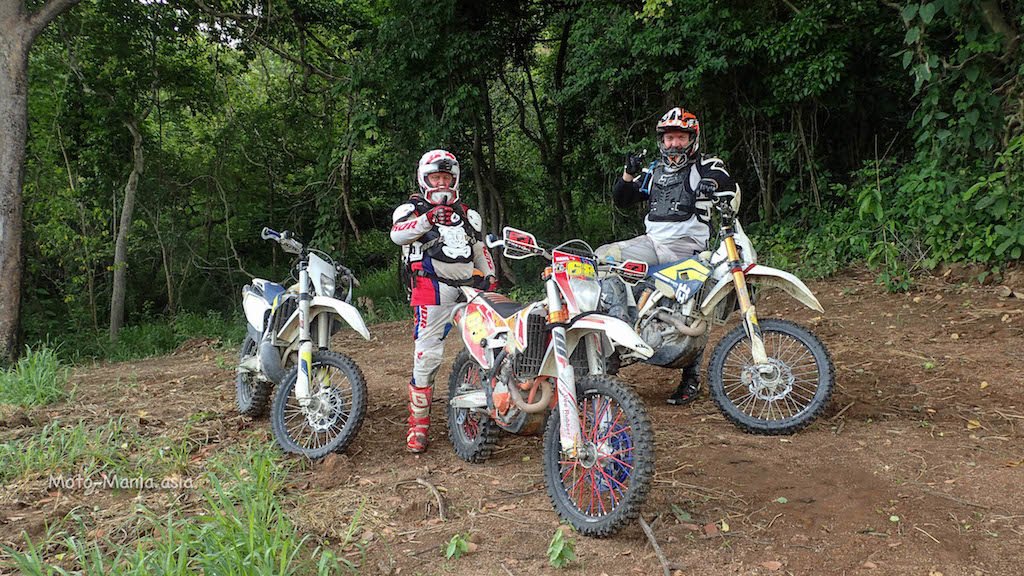 Fuel stop, water and snacks..
Nice and green…
Phil and Paul looking for a new way through as the old way is overgrown.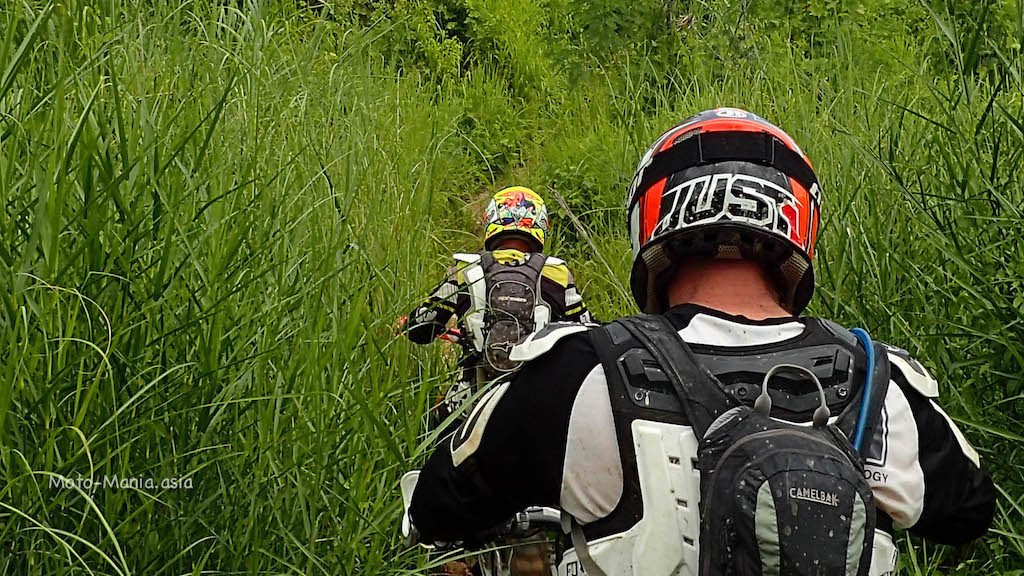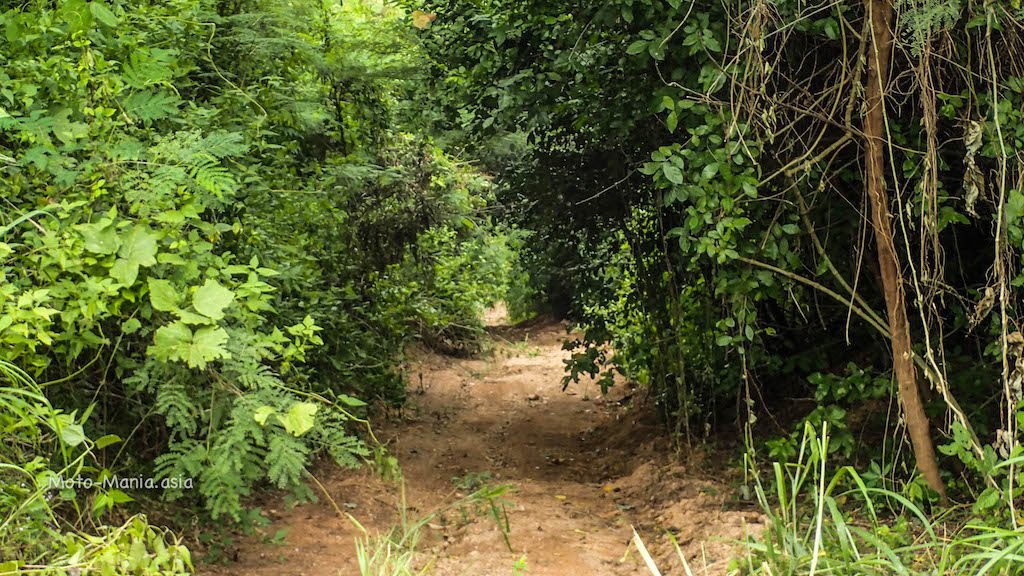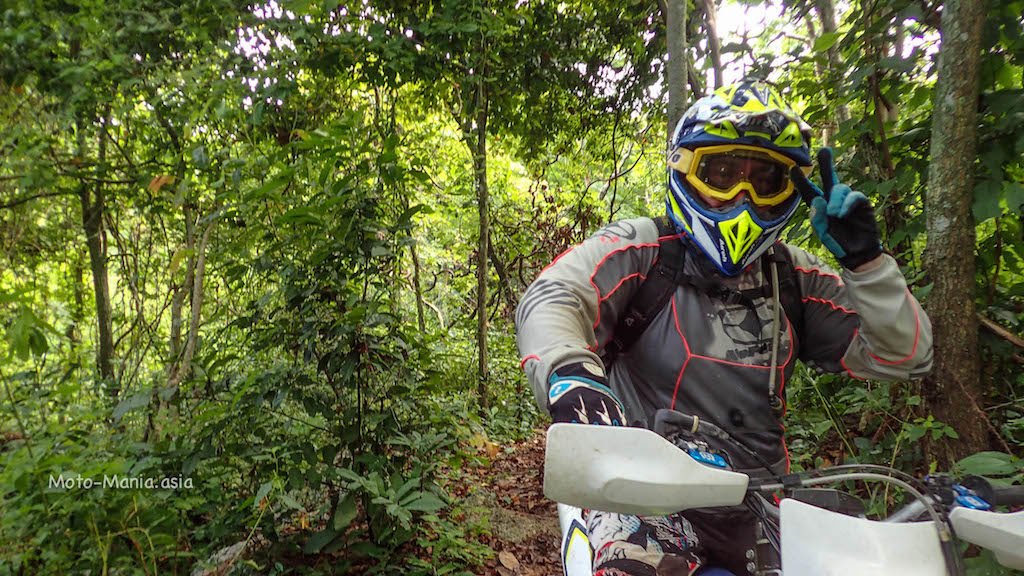 The baby Elephant CRF doesn't want to go…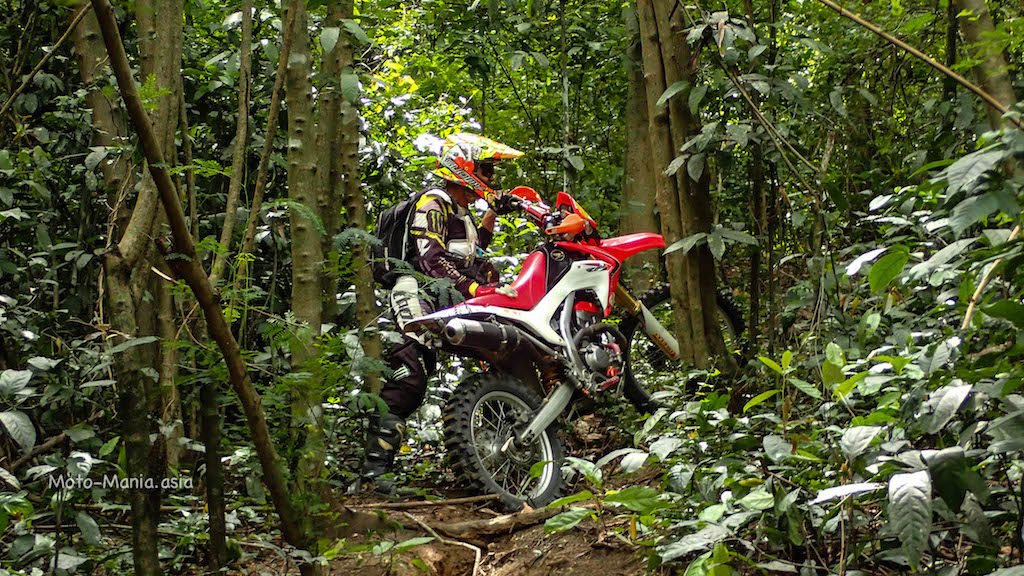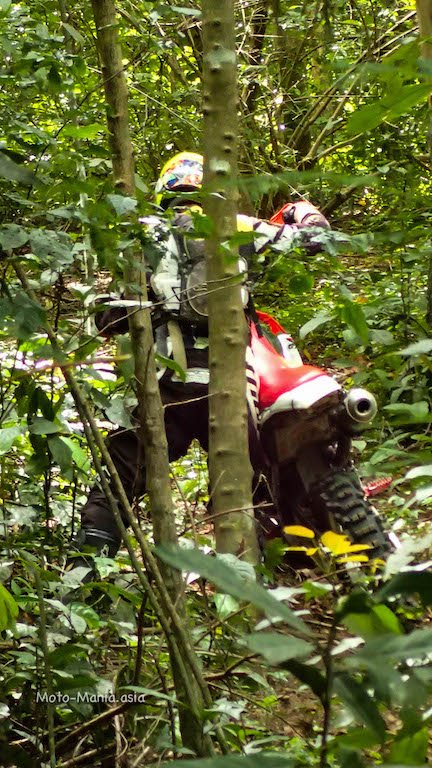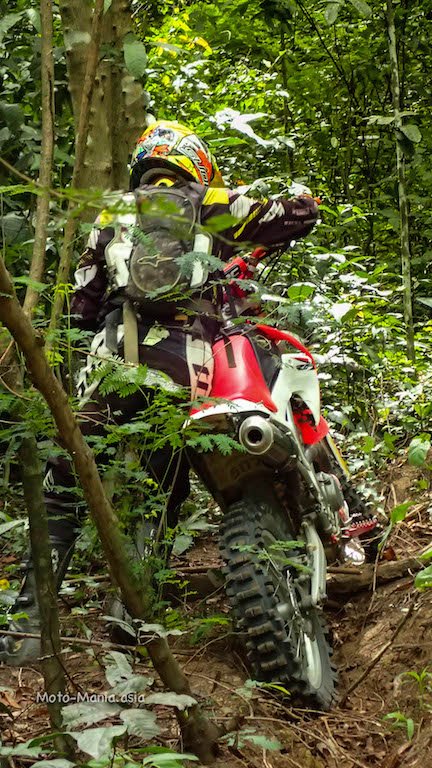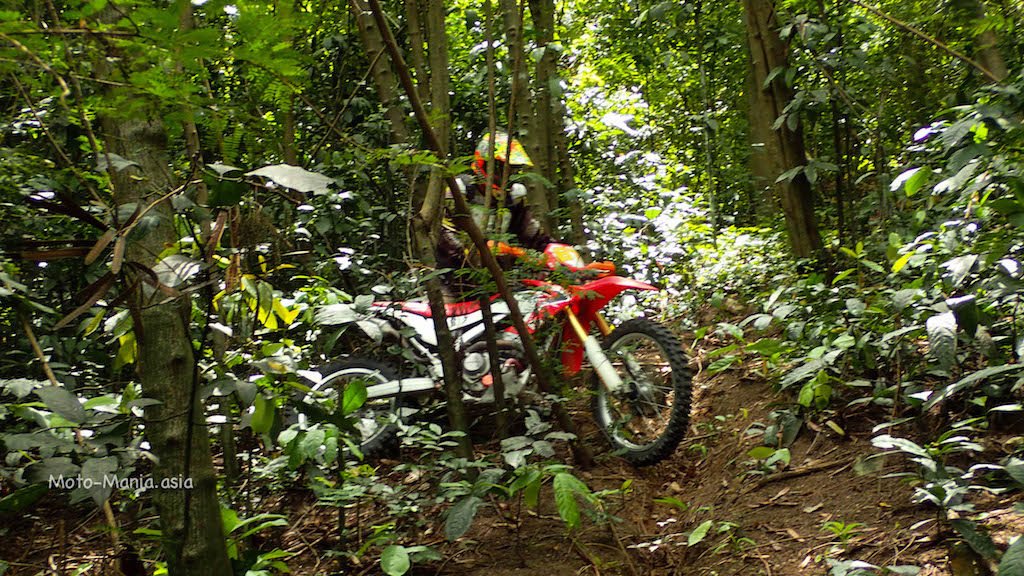 Paul watching Phil get himself back down..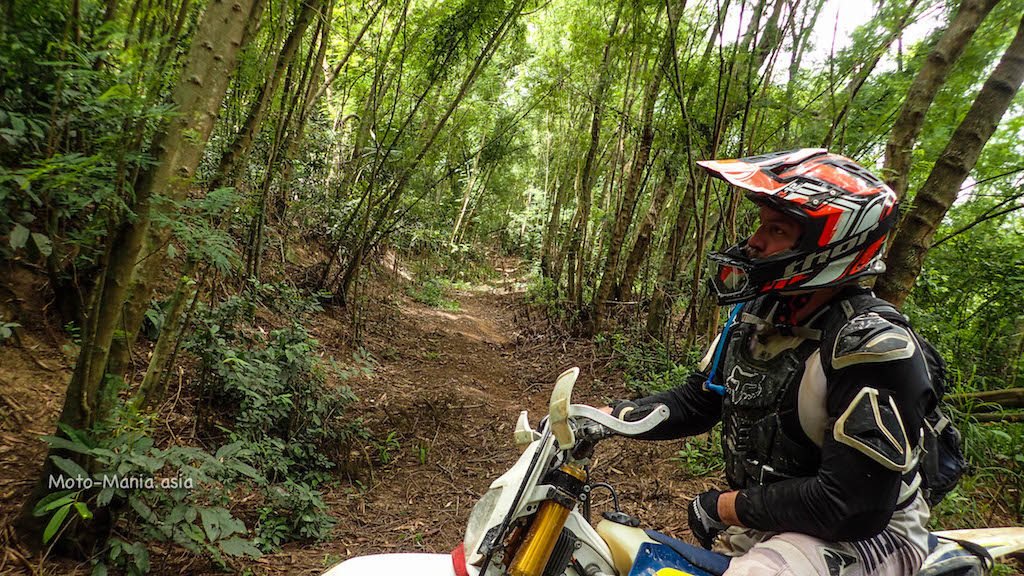 Everyone else thinking.. WTF…  James looking very impressed.
The hole doesn't look deep in the pic.. but it is deep enough if you screw up.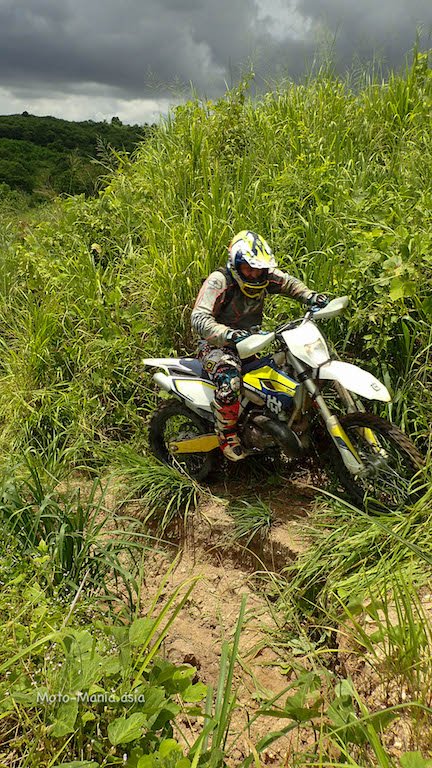 Time for Killer Hill..
Narrow, over grown, slippery, rocks, tree roots.. Long steep ups with tight turns that you can't slow down or you will get stuck on a tree root or start spinning the rear tyre..  Personally popped the front right up twice getting up here..
Paul going to help Phil clear the track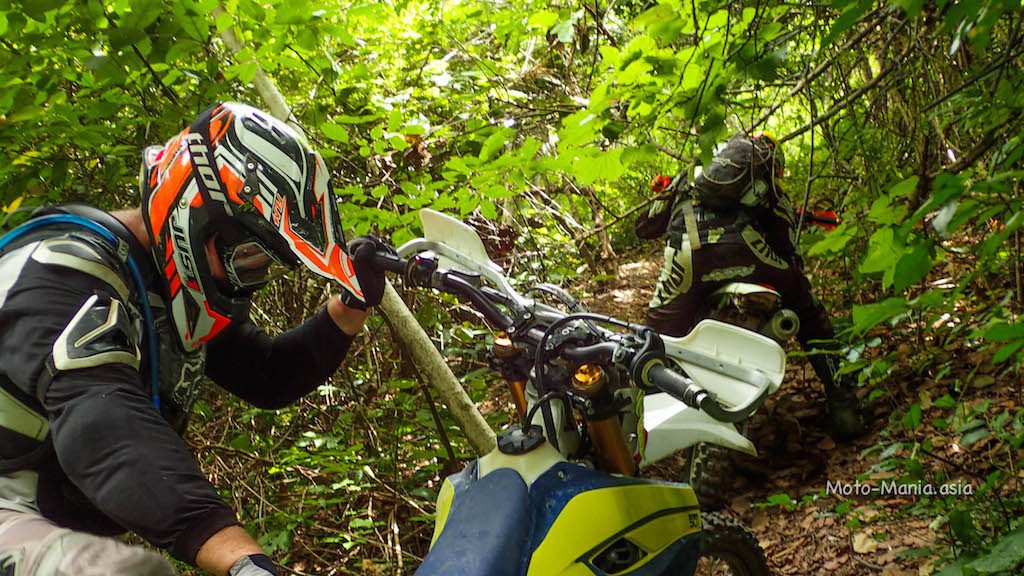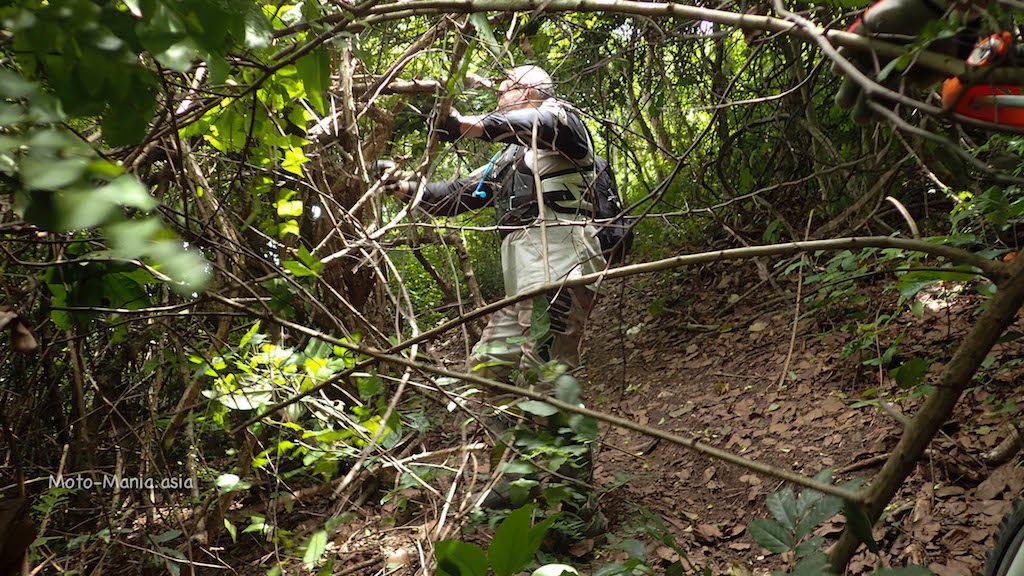 Our 68 year old Legend Enduro Rider Han's right behind me.. Ready to go…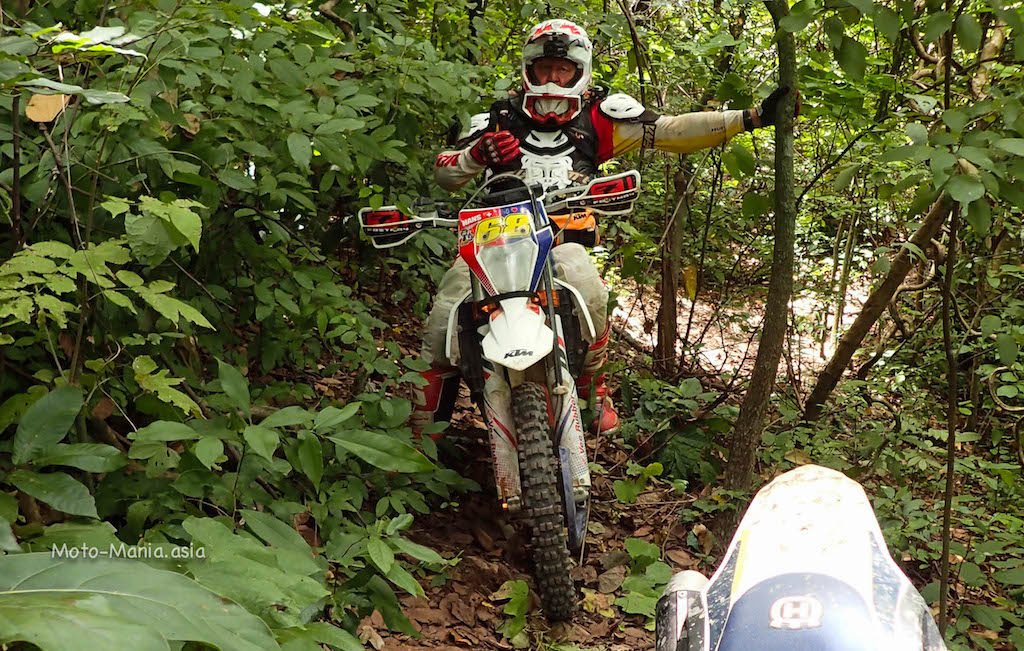 Snap off a few pics while Phil and Paul clear the track.
Watch out for the Monkeys, Snakes, Tigers and any other creepy crawly Allan 🙂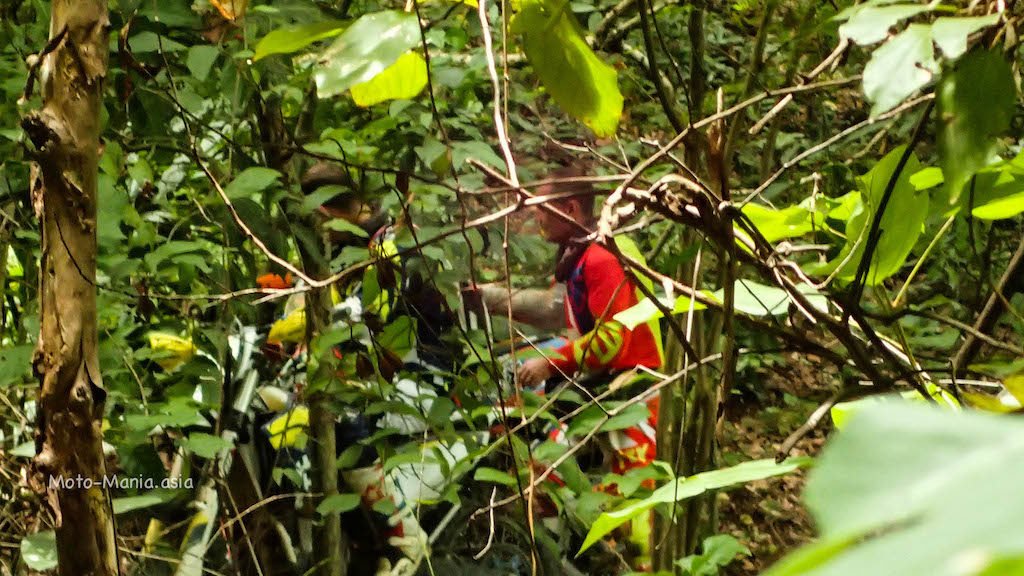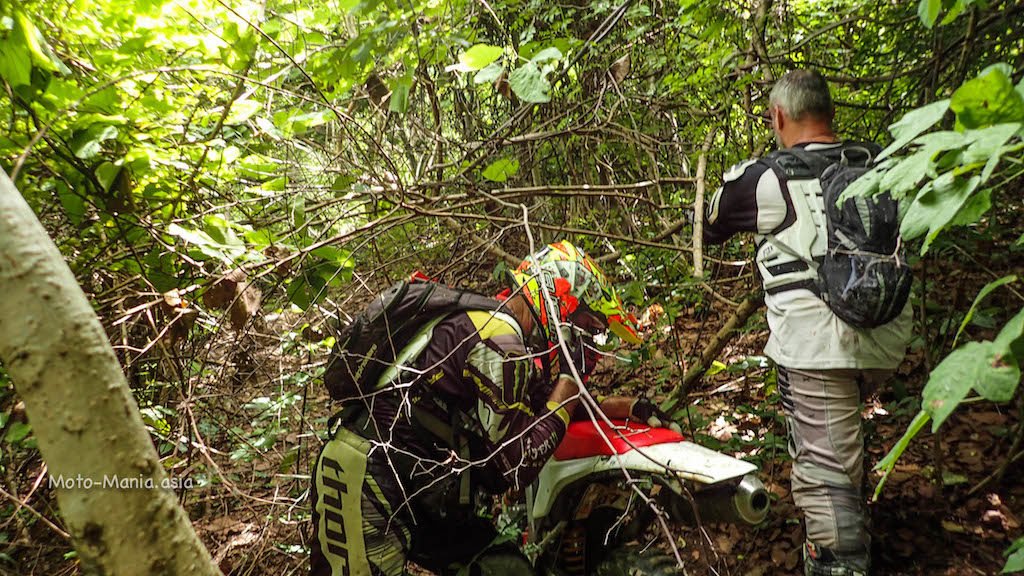 On we go.. Killer Hill took a toll today..
I cool off with Phil and Paul 3/4 of the way up.. Waiting for the others.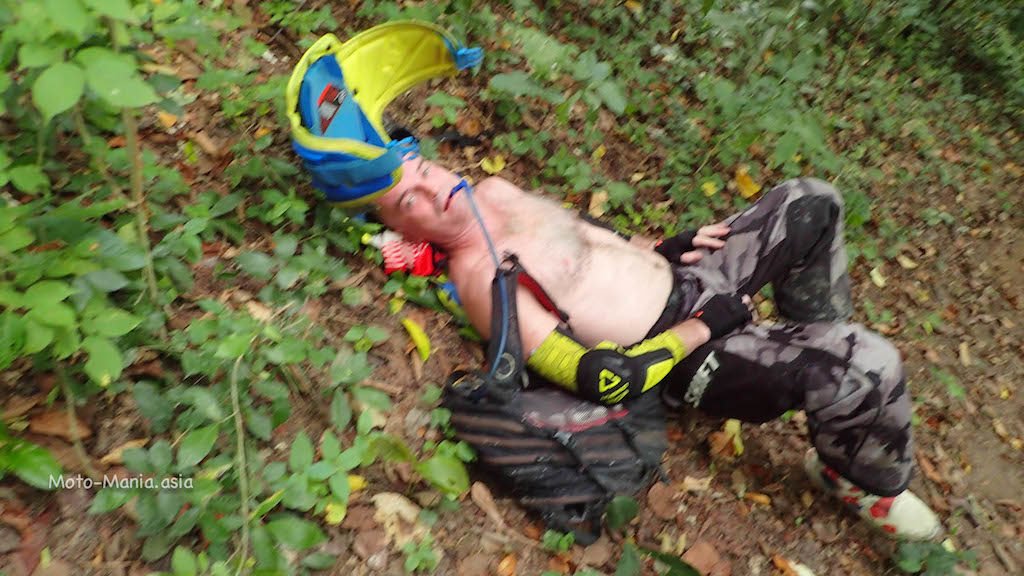 Phil and Paul.. No need to dismount..
Phil and I head back down to see if Han's needs a hand.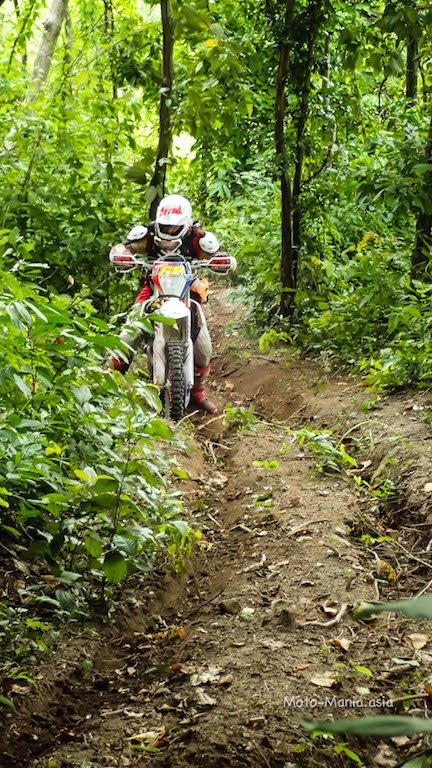 James came up.. Ready to pass out…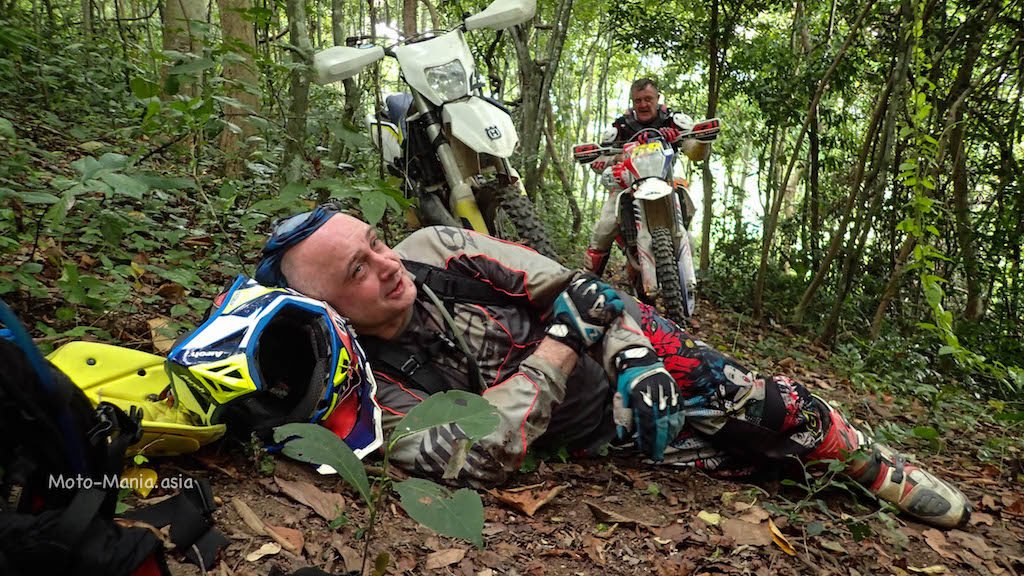 The track up is so steep I nearly landed on my arse going down and a struggle to walk back up.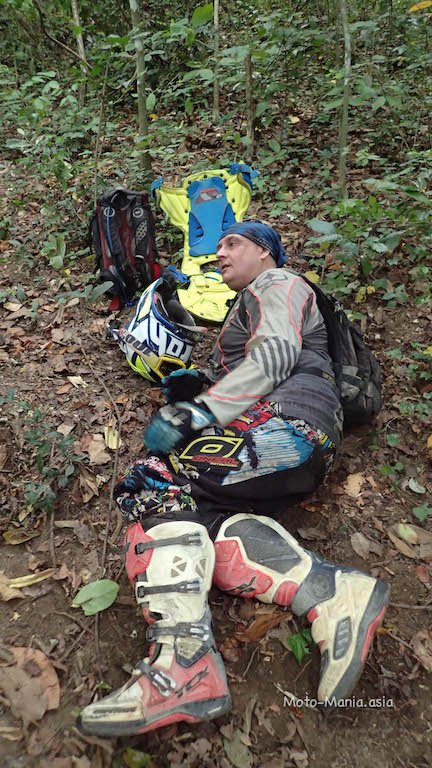 Allan with Fan on max power.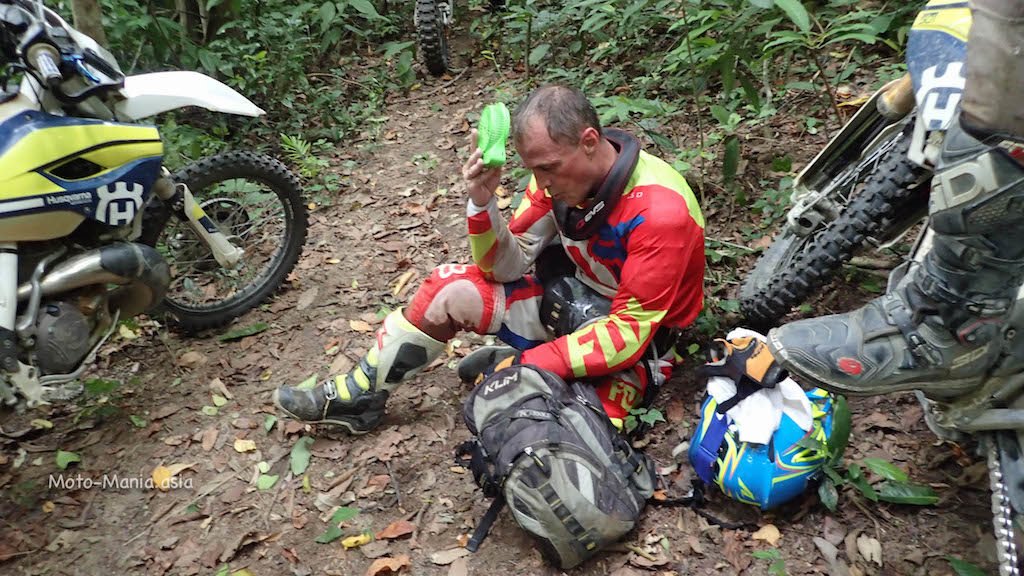 Roland a little hot.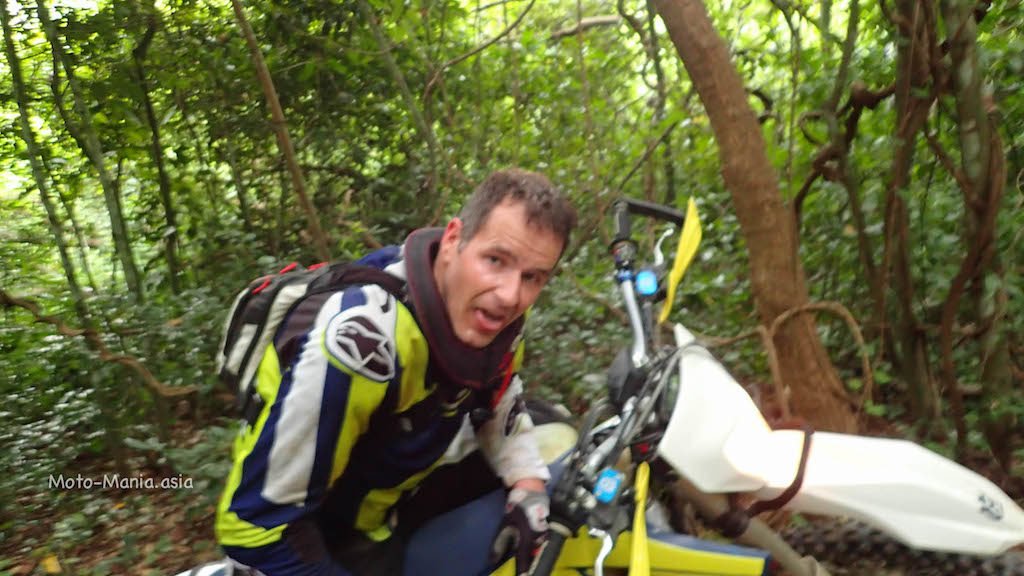 Together again.. Even if some what shattered.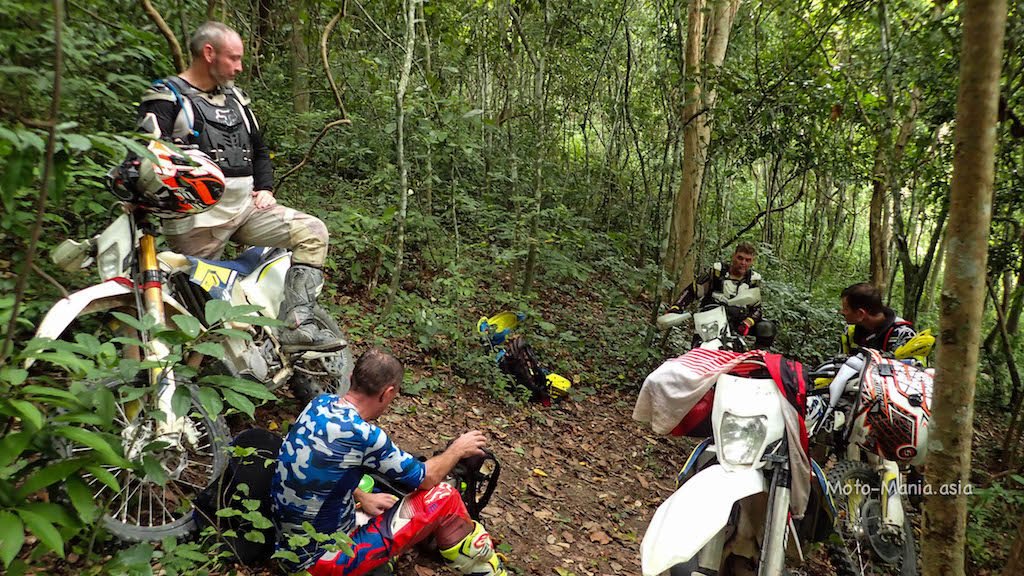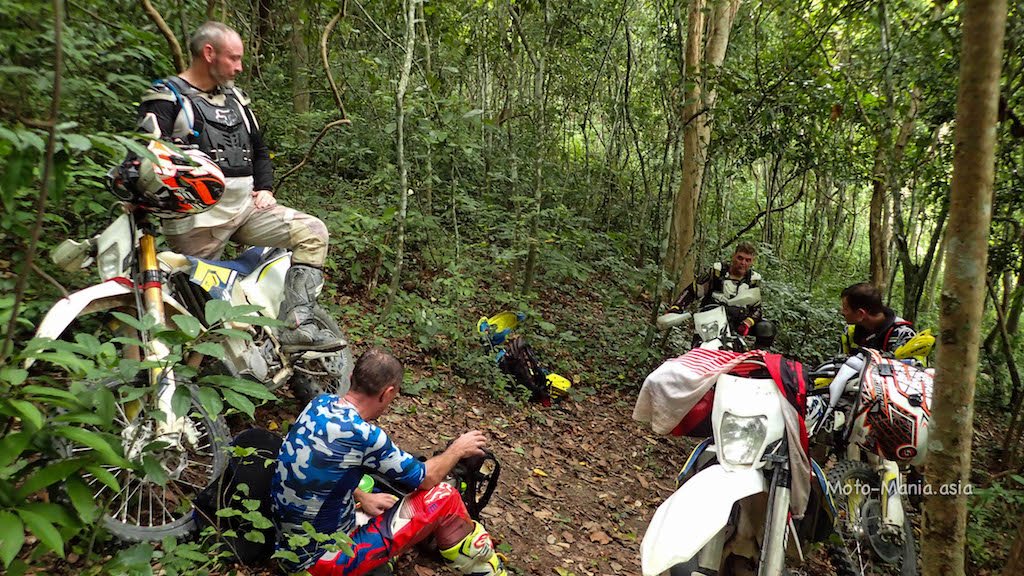 One more steep climb with tree roots etc, then you are at the top..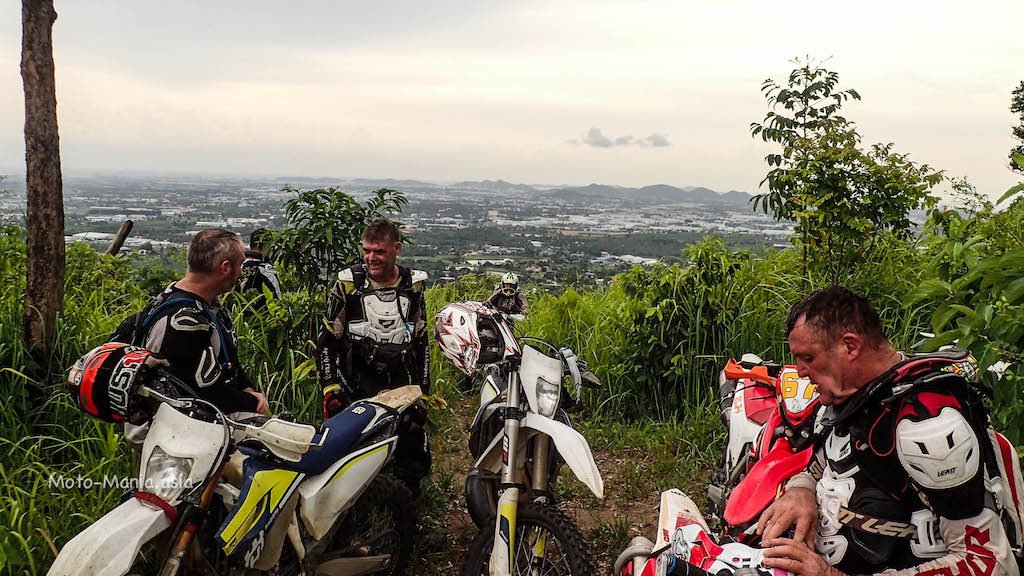 The "trail" down.. The grass is so over grown.. I nearly ran in to Paul twice on the steep decent.. As you can't see past your front wheel.
107 KM..
Back to the Blue Dolphin for Beers and Cheers.
John and Matt came by and ended up being forced to have a beer or three.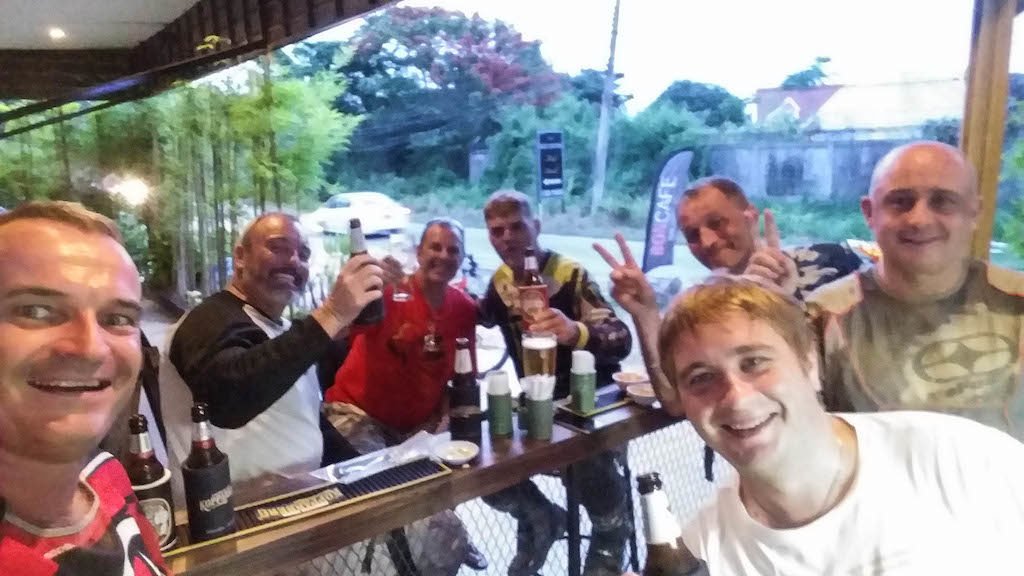 Another brilliant ride with the Pattaya Crew.
Cheers
Brian