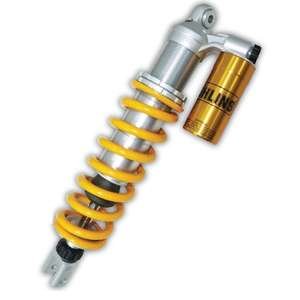 18 Feb 2015
G'day All,
Recently asked if I would like to trial the Ohlins shocks on the mighty KLX.
Of course i jumped at the offer.
My mate Phil is trialling the Ohlins on the CRF and completing reports etc.
My role will be more for the big rides we do in Thailand with a bag etc on the back and reporting back.
Thursday last week the kind man from Ohlins delivered my KLX.
Just in time for the filming with Capital TV on Friday.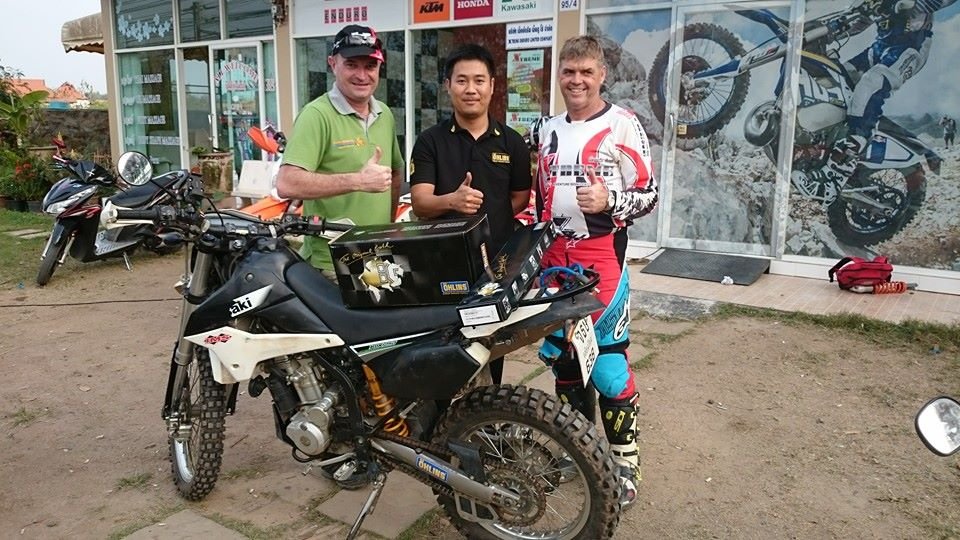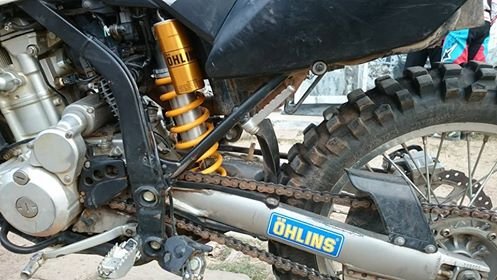 Initial impressions… Excellent.
Really a different bike..
We were filming with Destination Thailand TV on Friday.
Les liked this spot so we turn back and recorded with the cameramen in place.
Pineapple plantation and hills as the back drop.
The first time we rode it.. I went around the hole.
This time I thought.. Why not test the new Ohlins suspension and go straight over.
Fantastic.. If I had the stock suspension.. It would have been really felt.
Les followed my line exactly.
Hit the hole came out and ended 20 rows back in the pineapple plantation.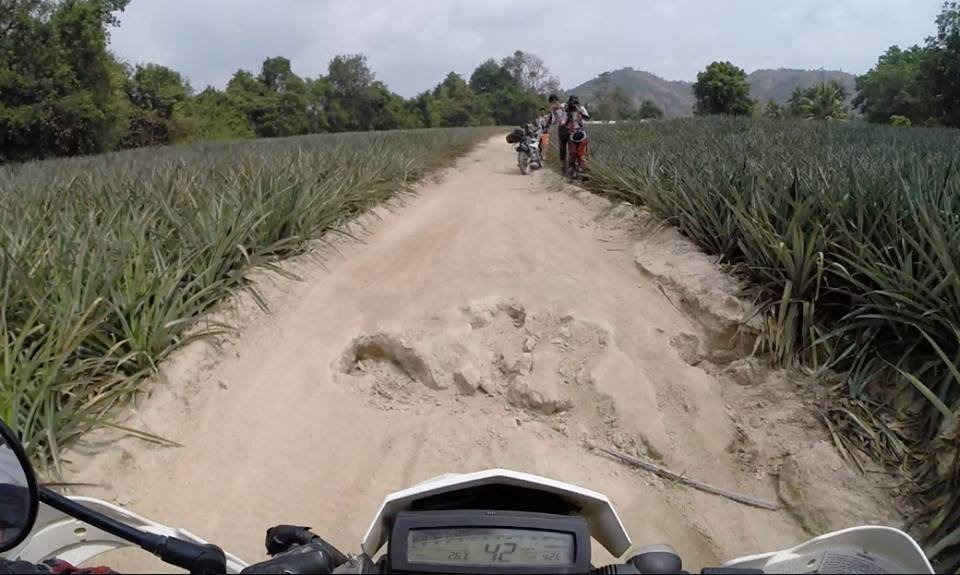 One of the funniest things I have seen in a long time.
A good laugh had by all.
23 February 2015
Went for a ride south out of Attapue today…
It is dusty out there… As you know, not always easy when riding through the bull dust.
The dirt road looks flatter than it really is..
No drama's and no feeling like the handle bars were going to push back through my shoulders.
When the unexpected and unseen came along hidden under the bull dust. .
Today's route south out of Attapue towards the Hydro dam and Cambodian border.
Cheers
Brian
28 February 2015
Couple of days a go heading out of Attapue towards to Vietnam border.
Hit some Desert Sand !! with 15 kg luggage and tools on the back.
Cheers
Brian
12 June 2015
G'day All,
Quick update on the Ohlins.
The kind people at Ohlins Asia asked for the mighty KLX to perform a quick check up and see how the Ohlins performed during the last 5,000 km
Approx 4,500 km of that was touring in Laos. The rest riding out the back of Pattaya with the Pattaya Crew.
Two ride reports here for Laos with the Ohlins.
The Ohlins passed inspection with flying colours today.
Anyone looking for a decent off-road touring bike with out the crazy prices of the imported models.
KLX with Big Bore kit, IMS large tank and most importantly Ohlins.
A few small mods at a reasonable price that make a big difference to your ride enjoyment.
Had the bike loaded up with gear and took some air a couple of times on the trip.
Handled perfectly.
The over all handling is much better.
A little example going through a river.
Cheers
Brian