This may be of use for the larger / bigger KLX / CRF riders living out here in Asia.
Especially those that like to take the KLX / CRF off to Laos / Remote Thailand loaded up.
My weight is around 85 kg, then you have the gear, Camelbak stuffed with more gear.
The Giant Loop with camping gear, clothes, spares etc.
There is another 15 kg or more for some people that take the kitchen sink.
Estimate the weight my KLX is carrying to be Me 85kg, Gear & Camelbak 5kg, Giant Loop 15kg.
Total of 105 kg on the mighty KLX..
Spoke with the good people at Ohlins Asia.
They came up with a bigger spring option to take the load.
00580-16  65N/mm  (KLX 250F)
Cost is 3000+ Baht, lead time from Sweden 2 to 3 weeks.
Couple of pictures below.. With the Standard and New Spring.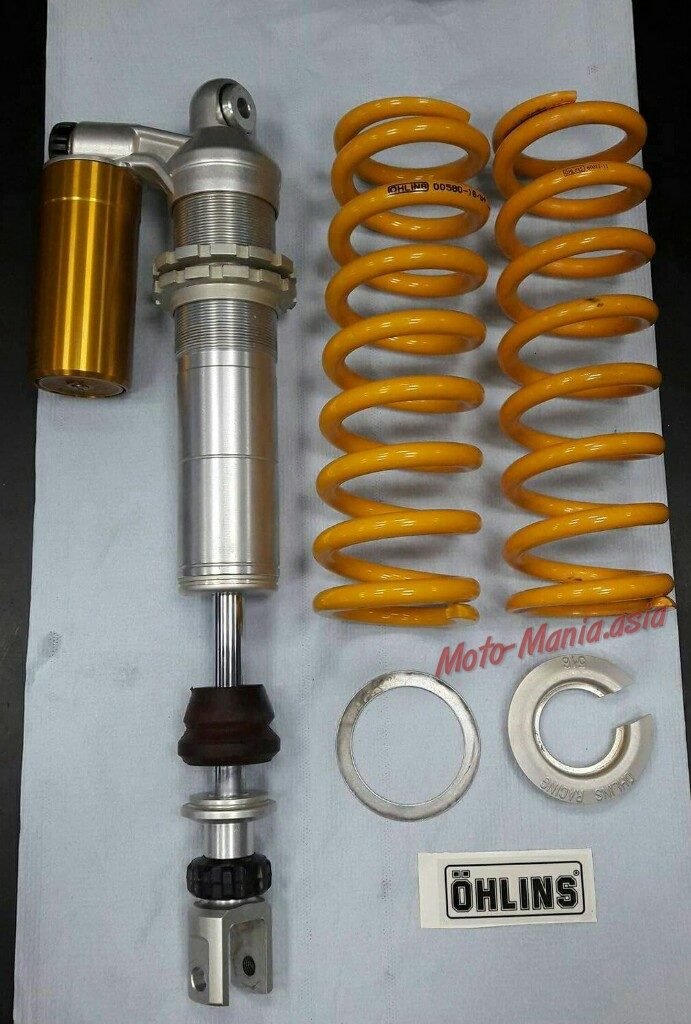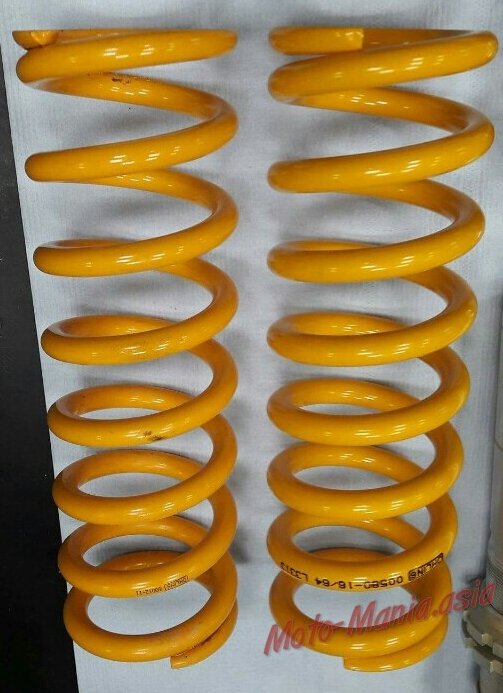 Looking forward to more bigger harder rides with this spring..
Below link when the Ohlins first went on along with some good remote riding.
A huge improvement over the stock shock.
Cheers
Brian