Time for anther escape from Bangkok for a week.
701 in the back of the pickup and up to BanMai Rimkong, Sangkom Nong Khai Province.
GPS Coordinates
18.053464003652465, 102.28653183959176
Google Maps
https://goo.gl/maps/5NazhhboaYU2fRgu5
7.5 hour drive straight through leaving around 5 am.
Beer O'clock declared. Sitting by the mighty river upon arrival.
Late last year I went exploring. Some really beautiful scenery in the back country behind the 211.
Wanted to head back here and see it all with a nice rainy season green.
It had not rained for a few days, so it was actually quite dry and nothing too tricky on the 50 50 tyres.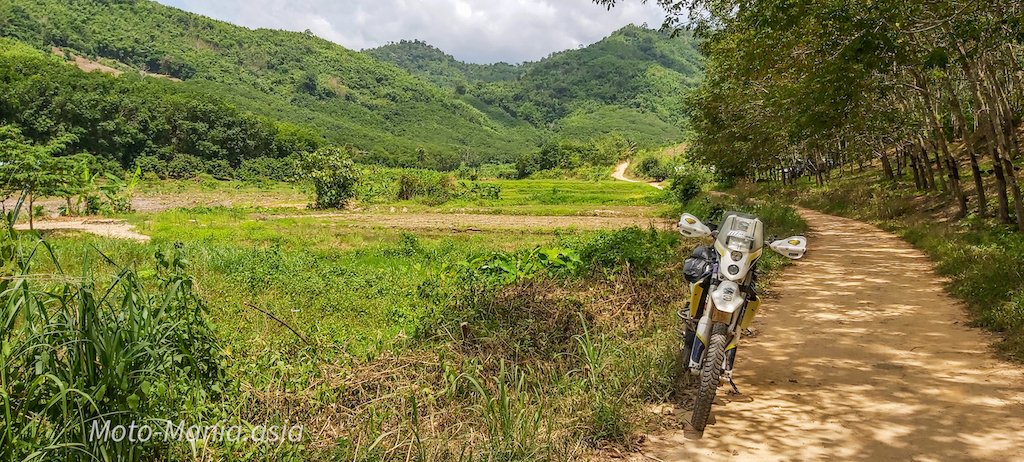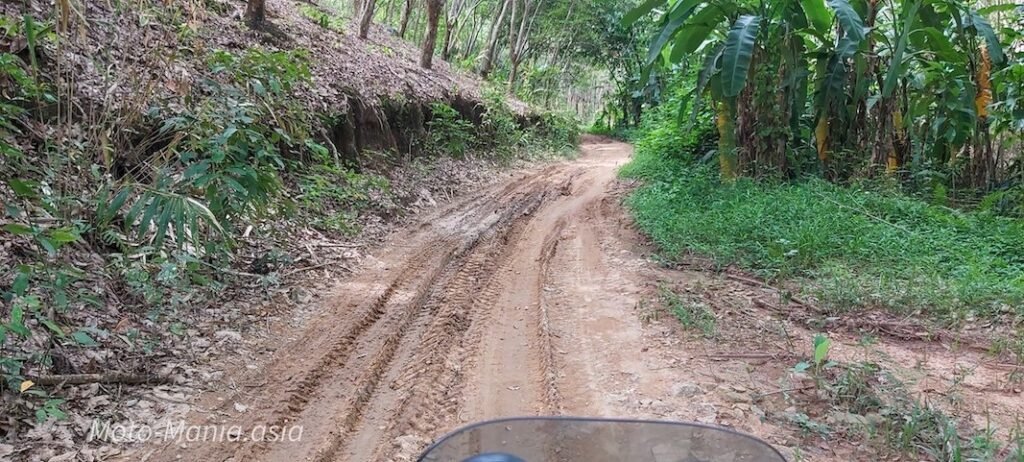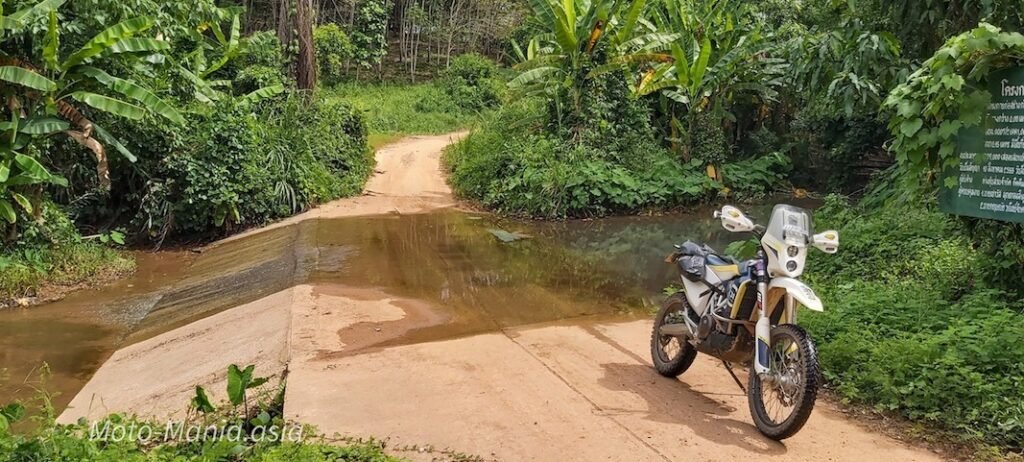 Looking and looking for some nice rice paddy pictures.
Almost back at Ban Mai and saw these ladies.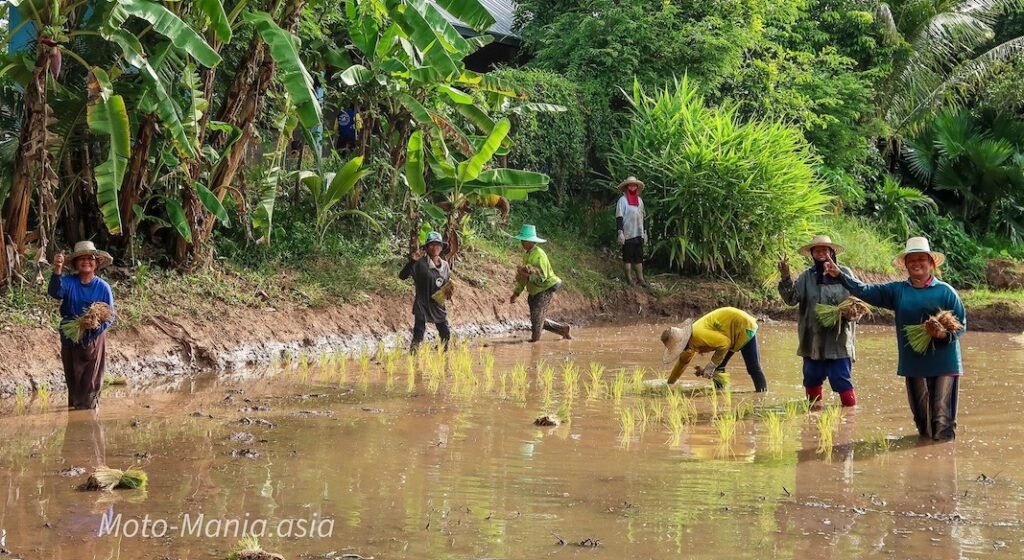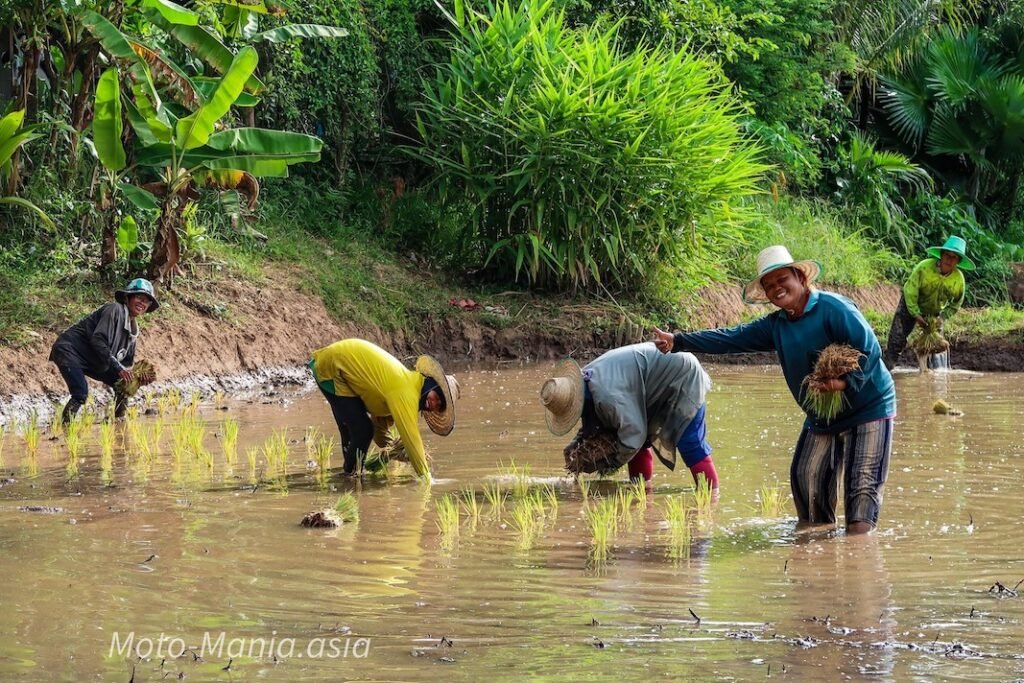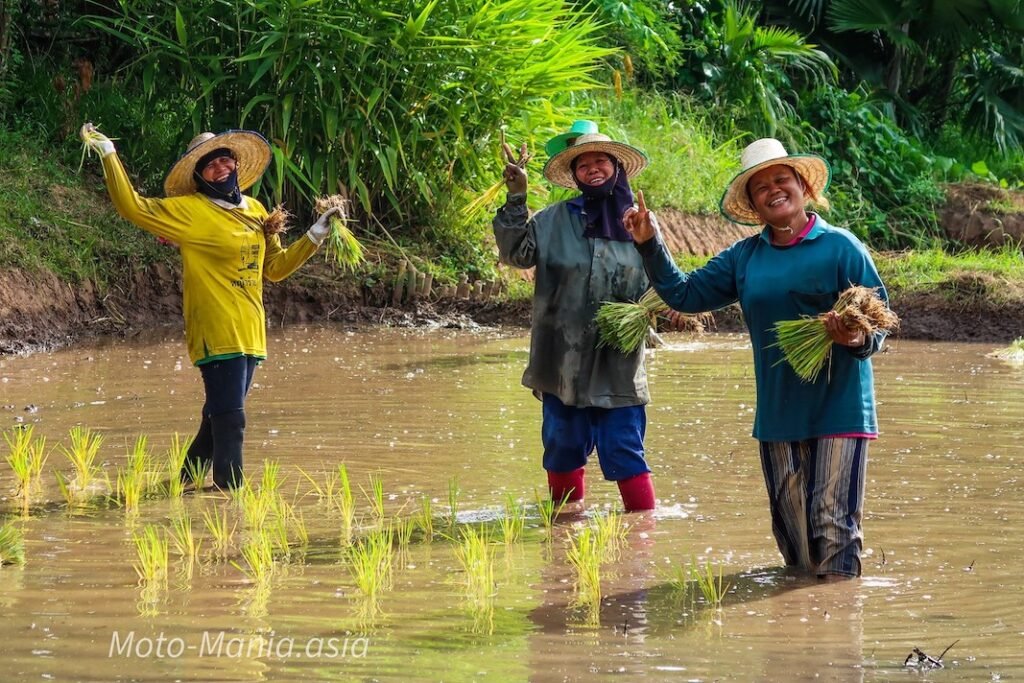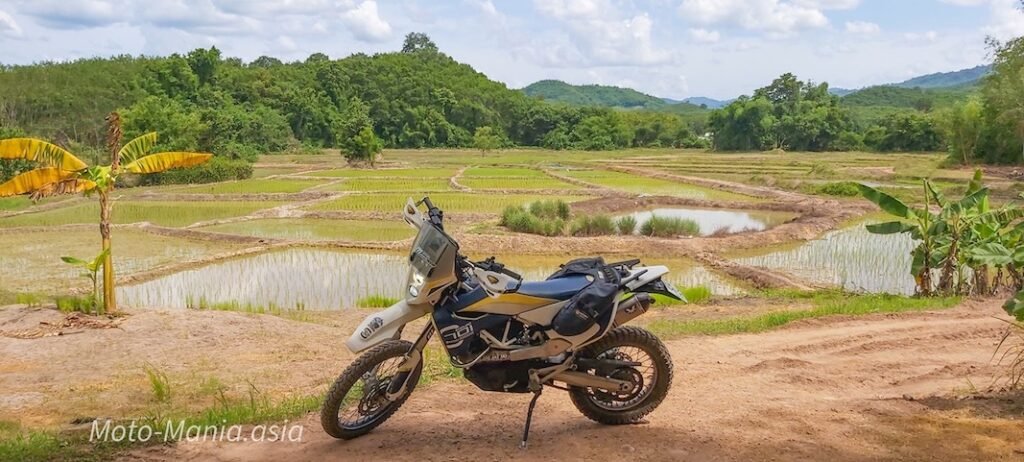 Quick stop at a new coffee shop on the Khong before calling it a day.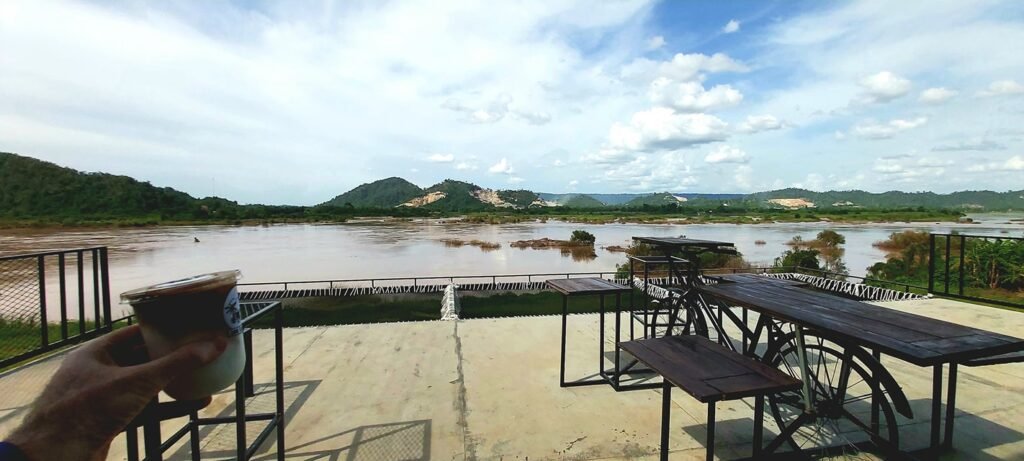 Then thought. Better get up to Wat Pha Tak Sua and get a photo with the river full.
First time I have been up here and there are no sand islands in the river.
It stayed this way the entire week. Though the boundary markers and a rocky outcrop did begin to show towards the end of the week.
Google Maps https://goo.gl/maps/5qhNgTVtrfqB45QY9
Up early for breakfast.
You really can't beat this view for breakfast, lunch and Beer O'clock.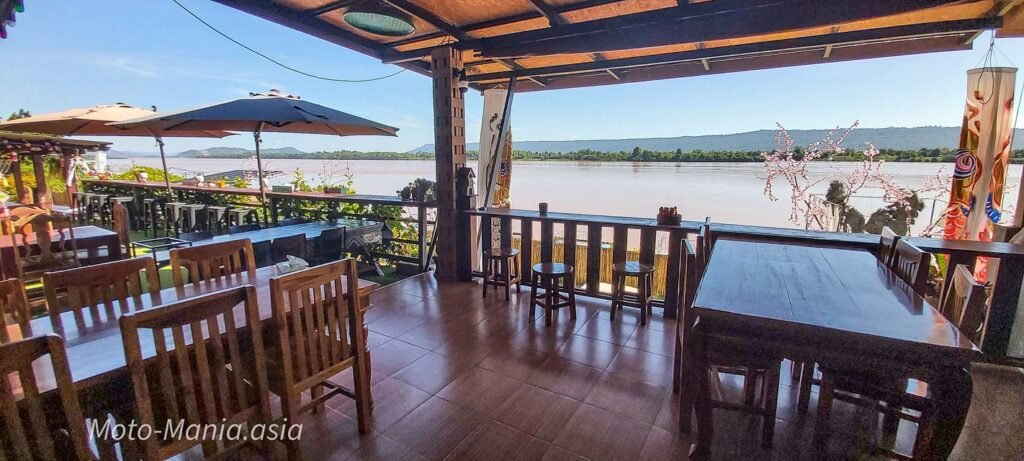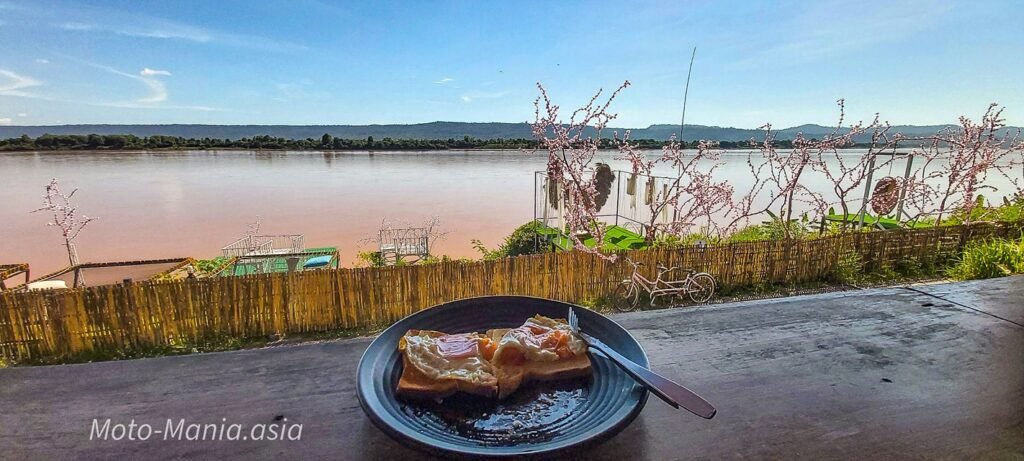 Today Koi (The owner) had arranged a 'surfing' trip on the Khong with her friends.
I went with the support boat and handed out the beers along the way and had a few myself.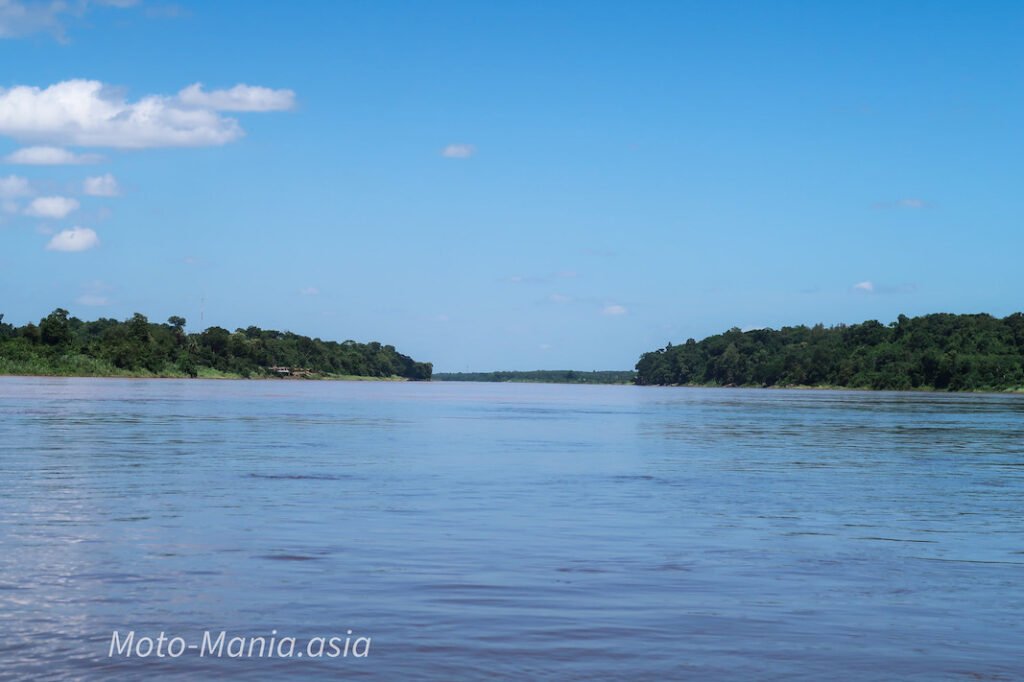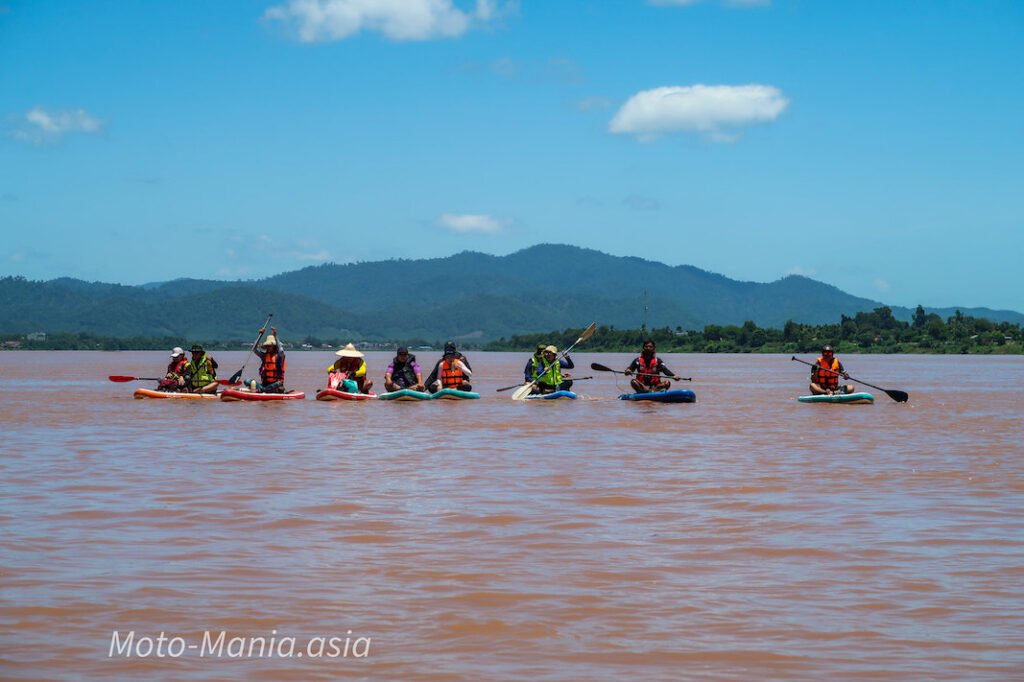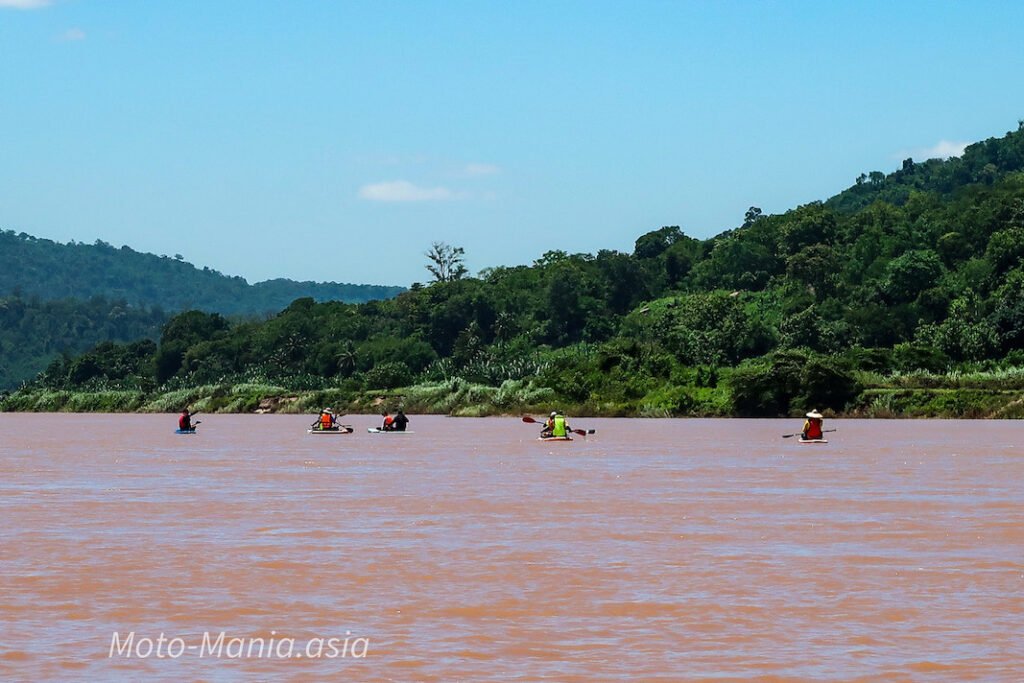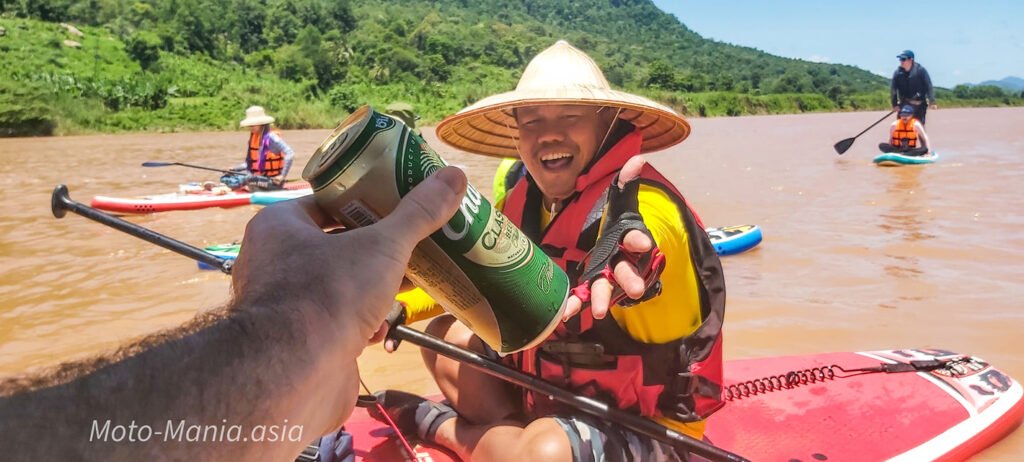 This waterfall is lovely. The team were here the week before and said the water was really raging.
You can see the brown water mark on the grass, indicating as to how much the river has dropped.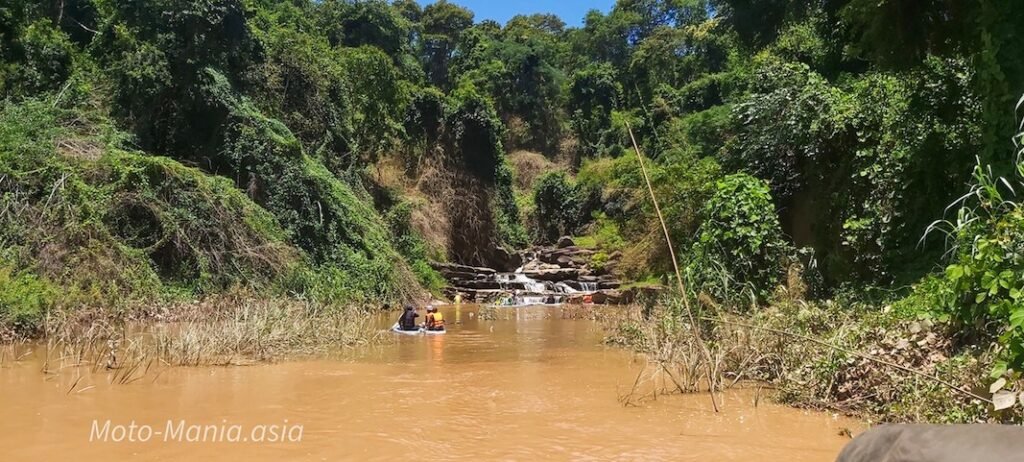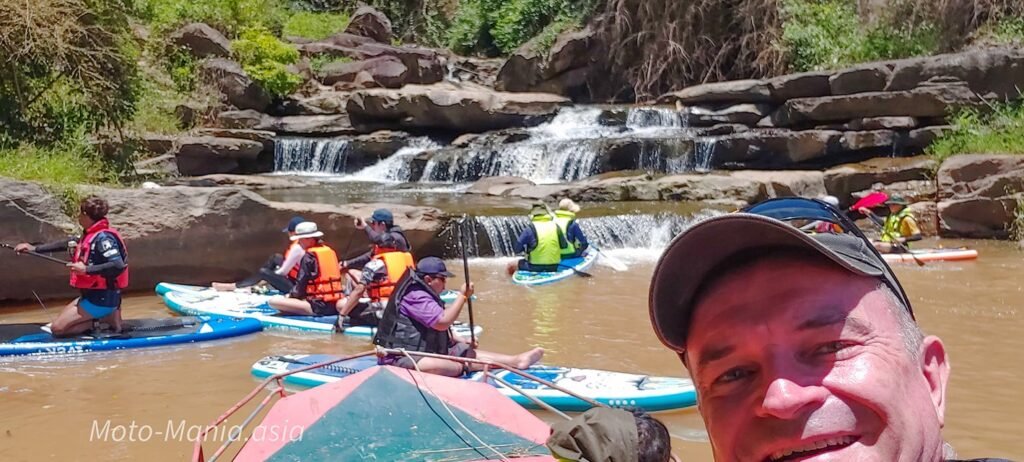 Heading back out from the waterfall. Monks living quarters in Laos. Right on the river.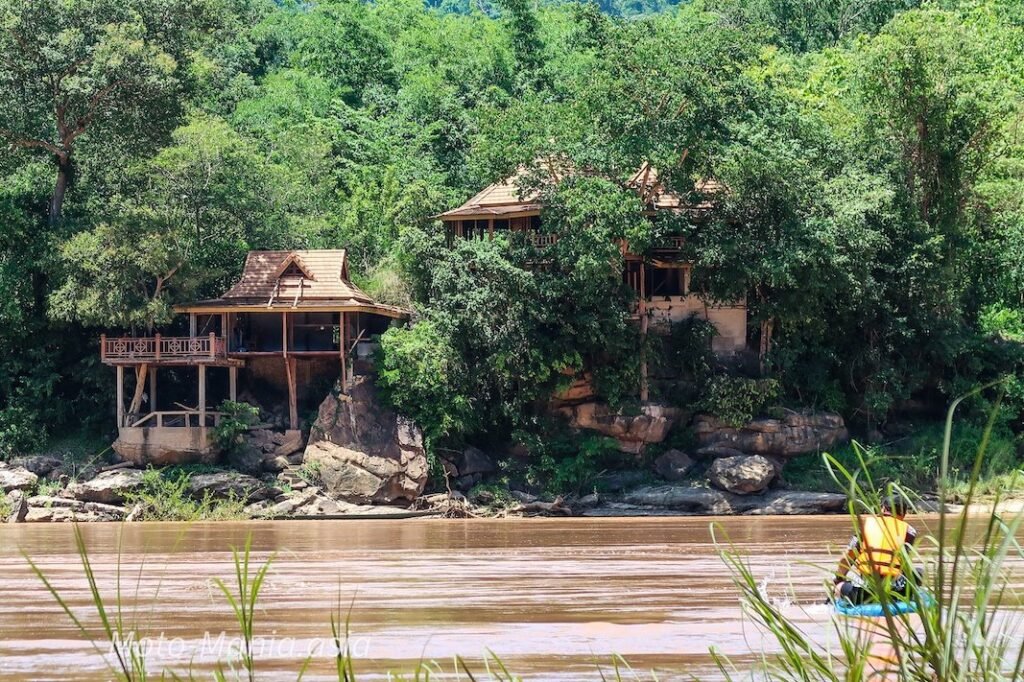 This guy deserved a picture. All alone and a tiny umbrella. Hope he caught some fish.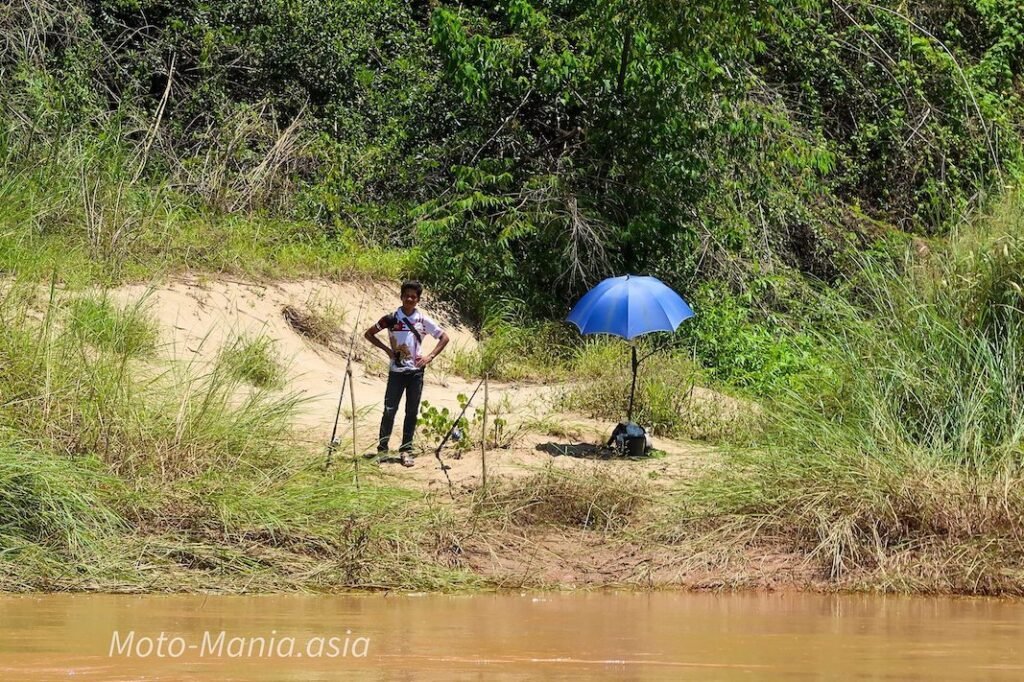 A temple on the Thai side of the river during our voyage.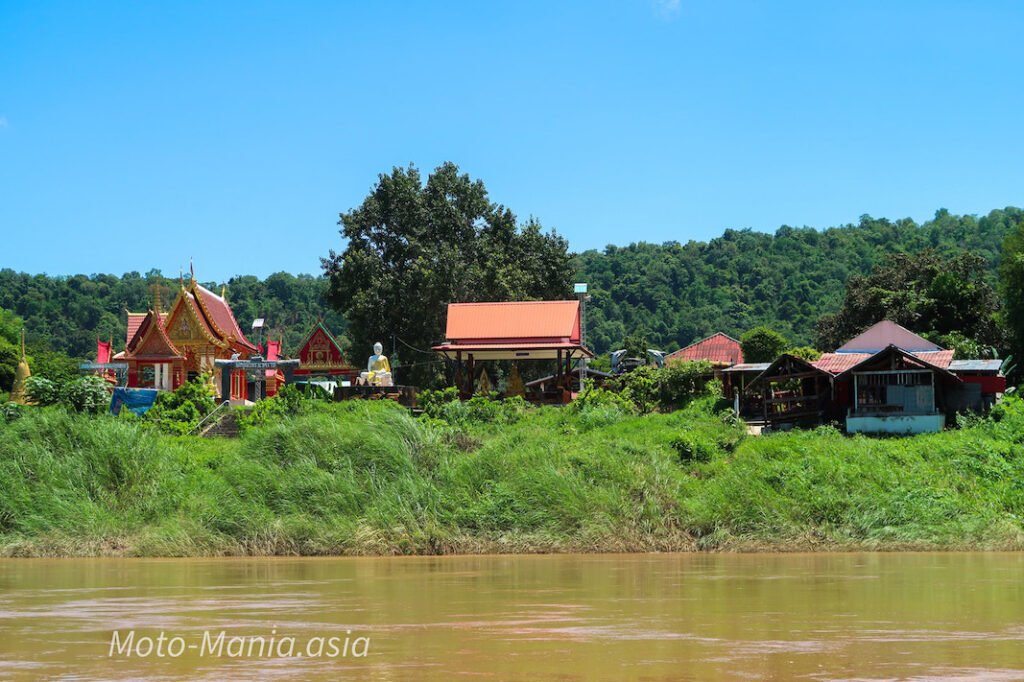 Quick snap of Mekong life for the average person living along the mighty river.
Smiling for the camera.
Fishing rod at work and spare tyre washed up.
Happy locals.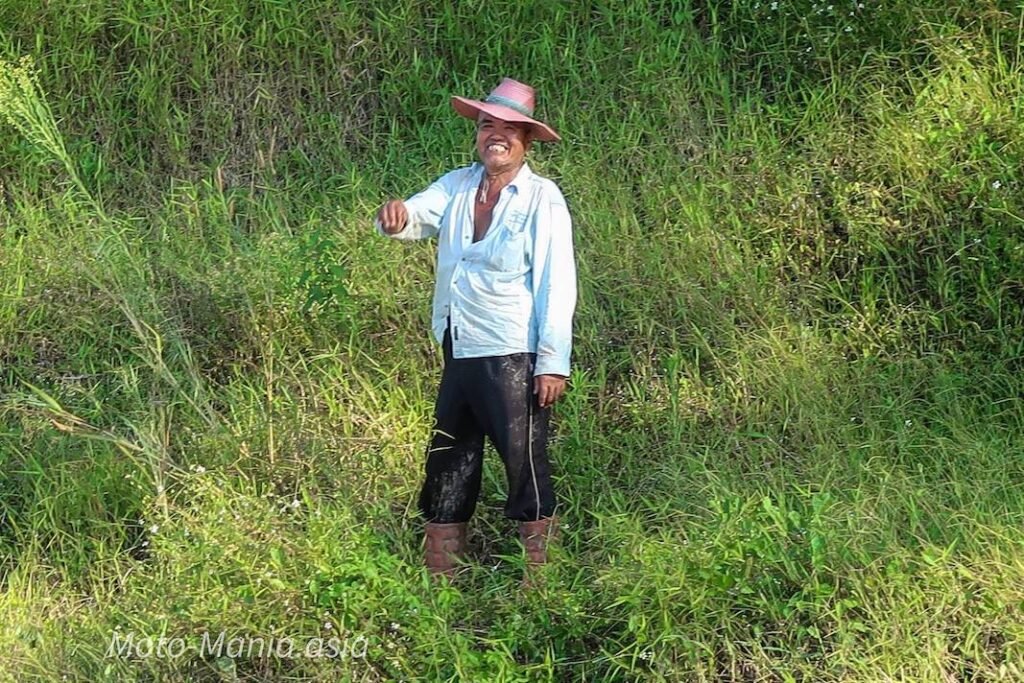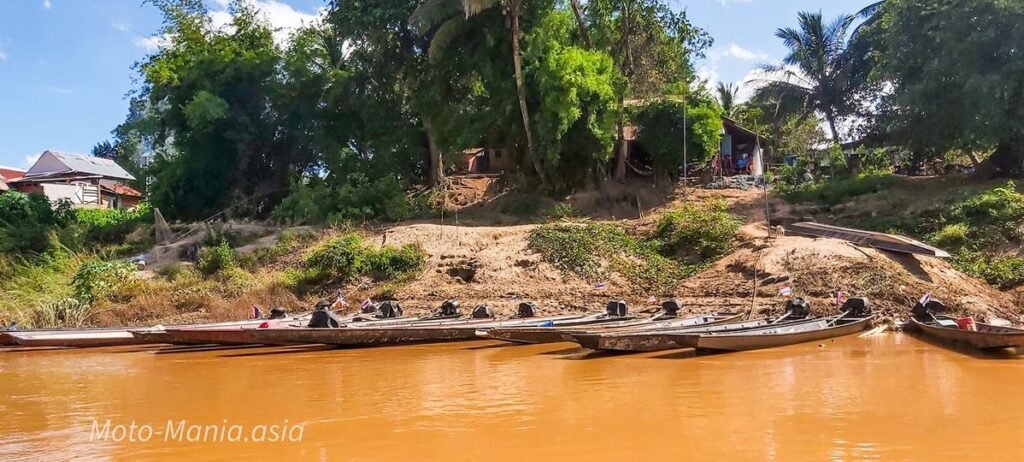 Every one out of the water and ready to go back to BanMai.
I went back with the skipper up stream and had a few more beers along the way.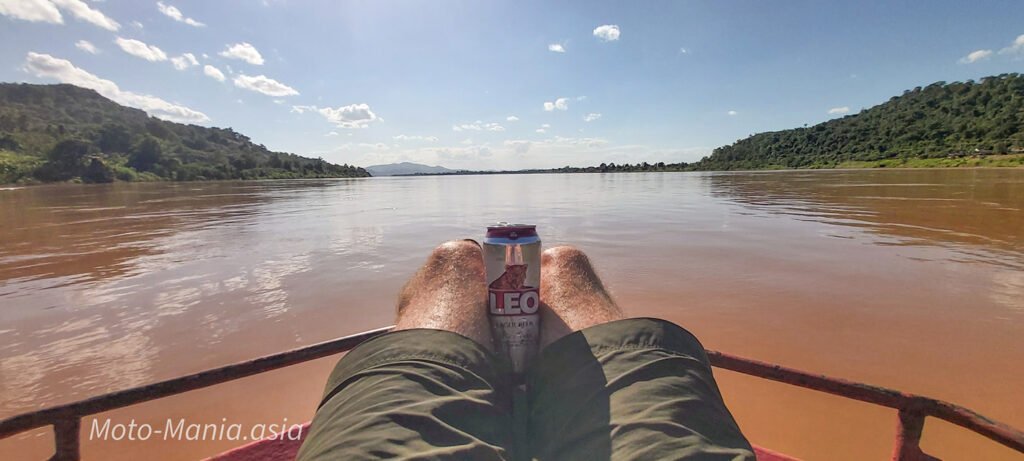 Sunset from my room.
Up with the drone. Sangkhom and the 211 on the left. The Mekong and Laos on the right.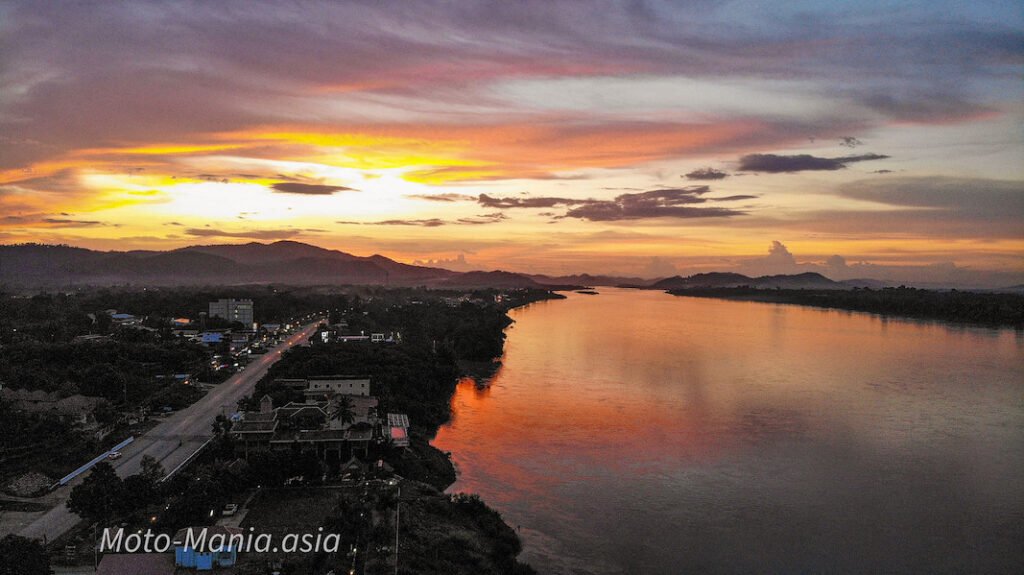 Another lovely stay up at Ban Mai Sangkhom.