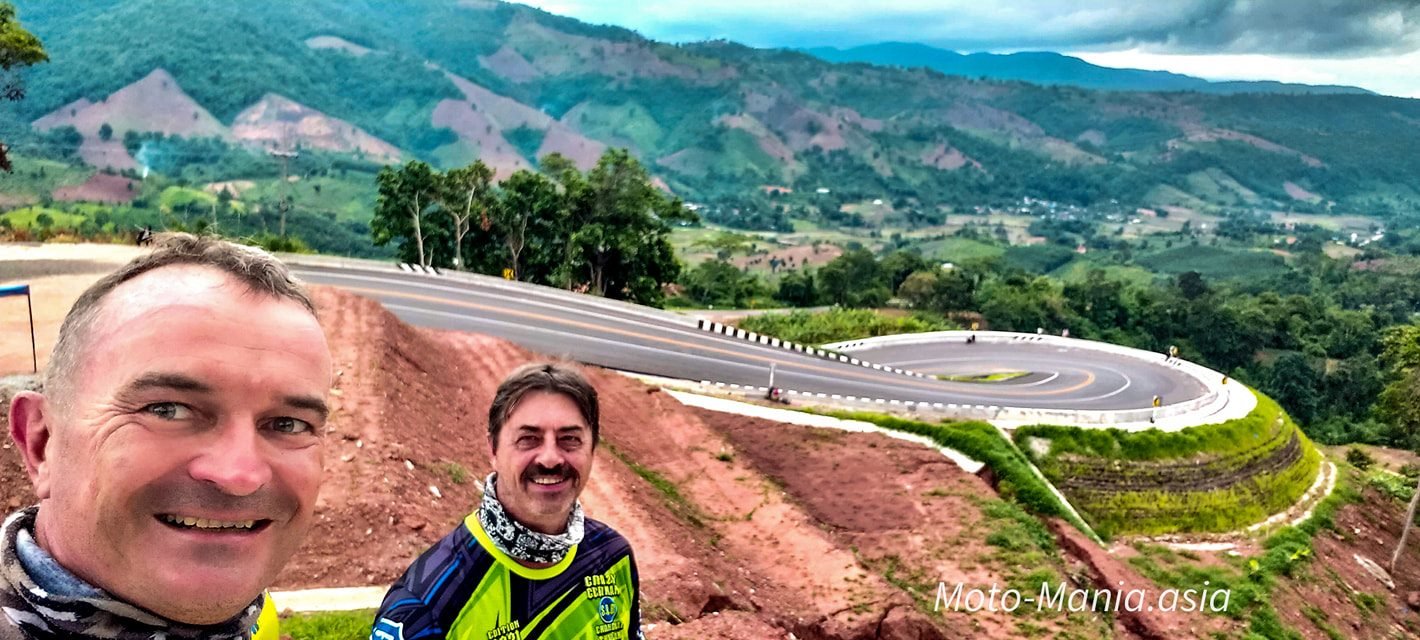 Heading back to Bangkok and break up the journey with a stop over in Loei and a ride on Sunday with Chris and friends from Udon.
What a fun ride it was too and great weather for a Loei Day Loop.
Nice rural roads as well as following the Mekong, some rough bits with road works here and there.
We meet at Chris's Bavarian hideaway for breakfast.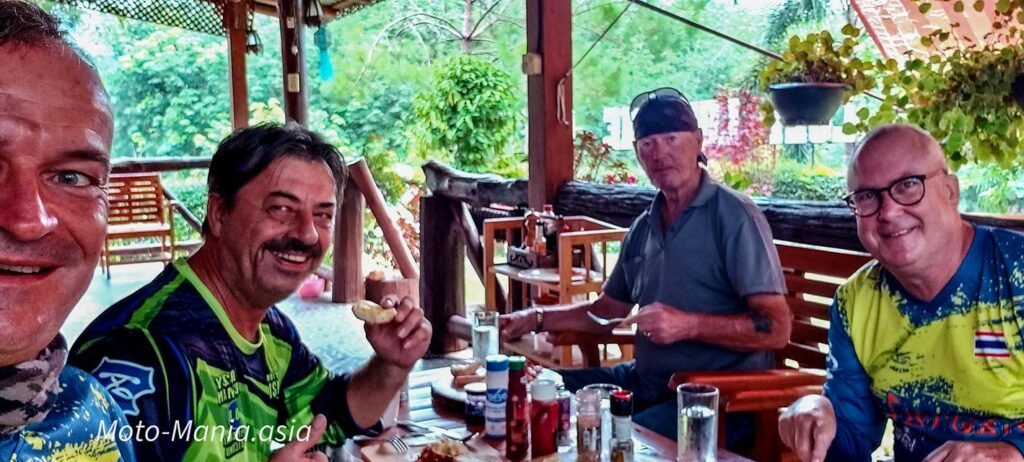 Do a little loop on a narrow concrete road past the temple and back to the main road from Chris's place.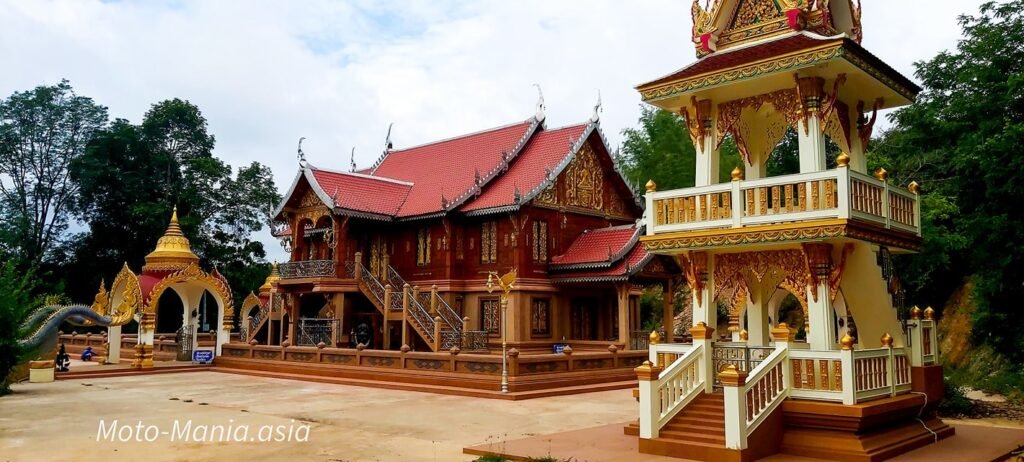 Stop at a view point along the way.
Pull up at the lake entrance and decide to get a photo.
The kids see me and decide to get in the photo. No asking or arm twisting, straight in there.
Gave us all a laugh, not shy at all.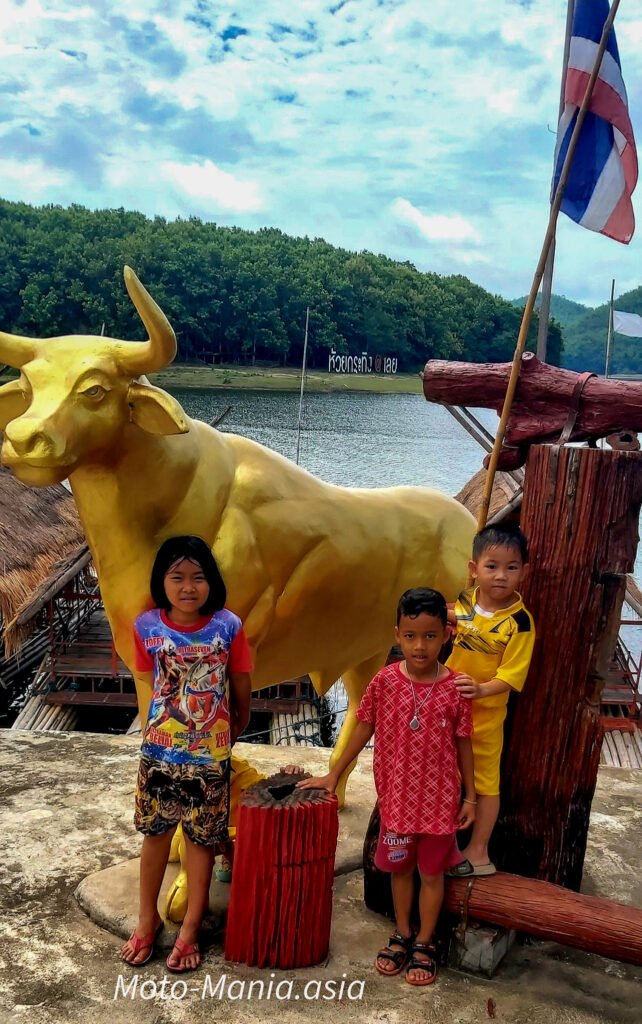 On we go and have to take a picture of the Loei Roller Coaster road.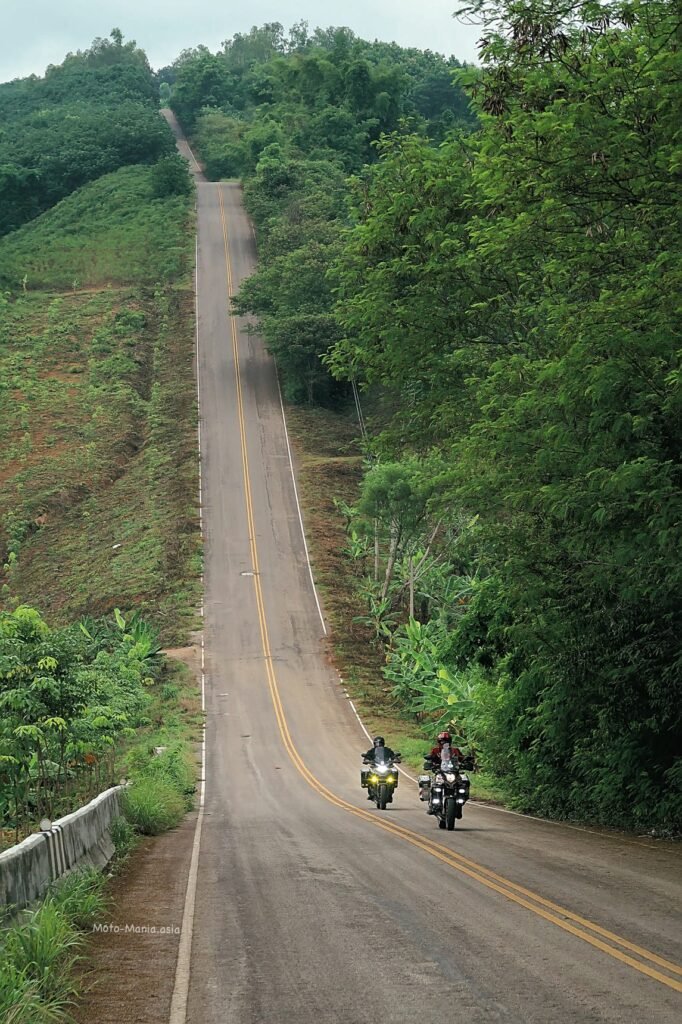 Then on to another narrow mountainous road and up to a scary temple grounds.
Sure this place is popular with locals to camp and sleep over 😉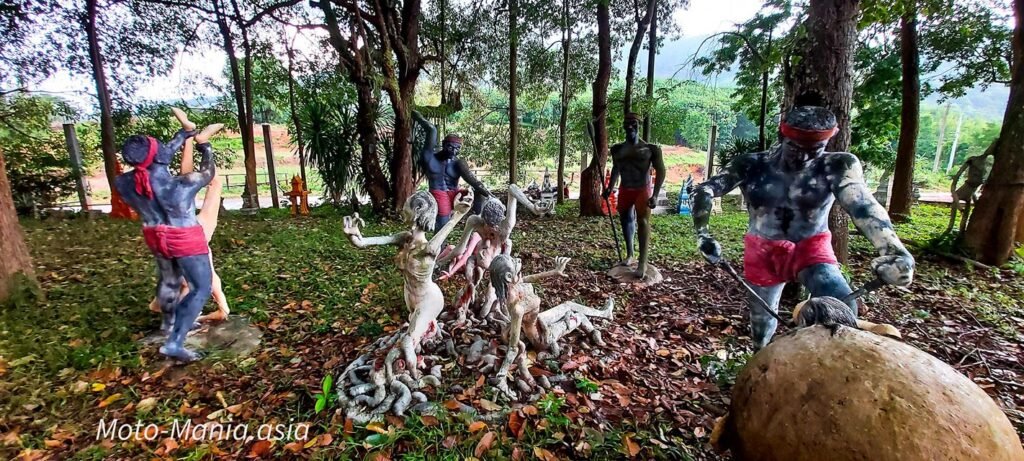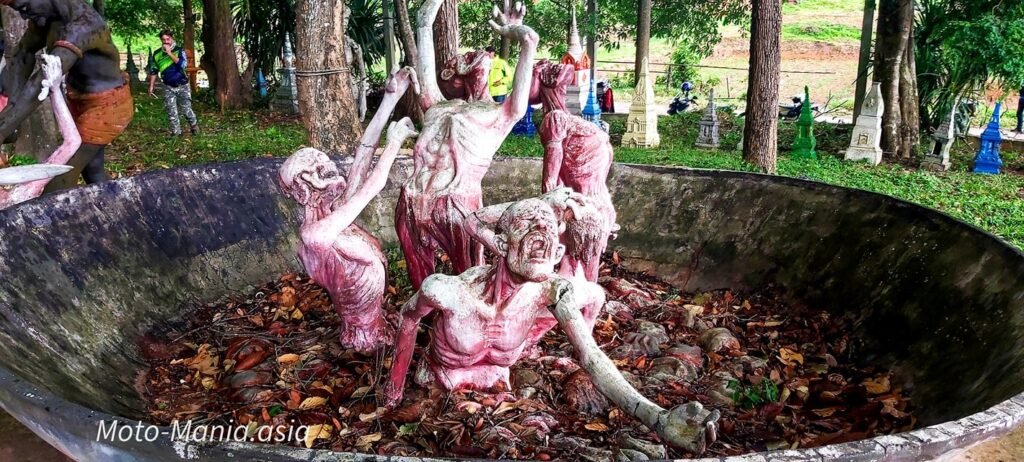 Then more back roads and ride along the Mekong until we get to Na Haeo.
This town has changed quite a lot. Now there is even a 7/11. Opened only 1 month earlier.
The Laos side has grown to be almost unrecognisable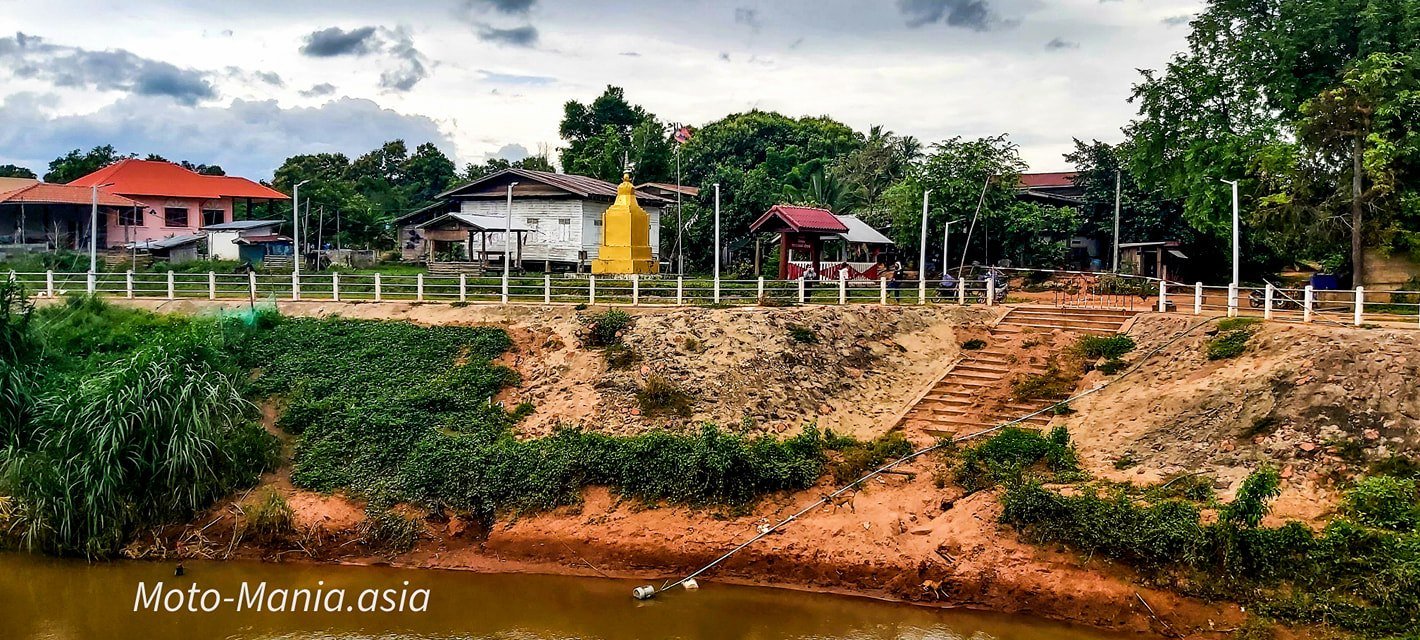 Pictures from 2013.
I do have some from 2012 somewhere with the little bamboo bridge for people to walk over.
Next on to see a local waterfall.
Another narrow concrete road. Nothing too difficult and only a couple of kilometres away.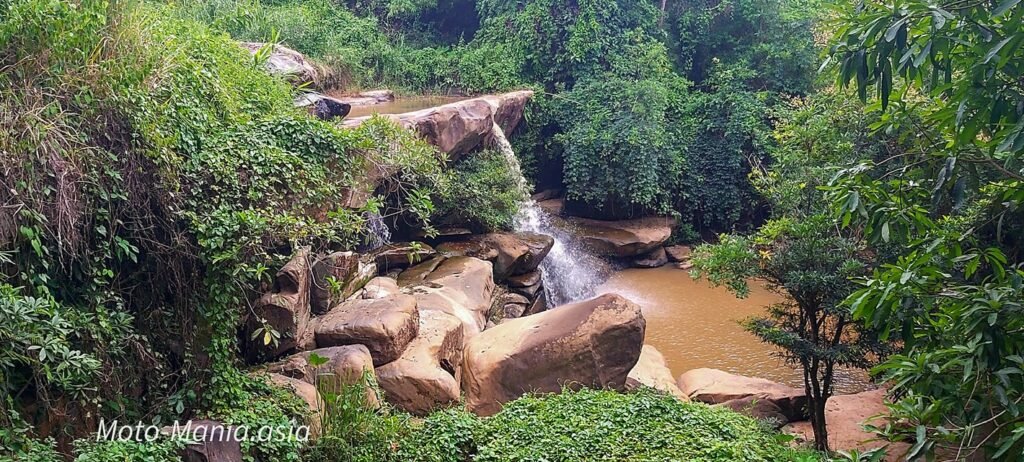 We ran out of time. The rest of the plan would have taken another 3 hours and getting back in the dark.
So we make our way back to Loei
Come around the corner of this crazy bendy road, to see all these local tourists and photographers.
The locals call it number 9 road because of the shape of the bend.
Me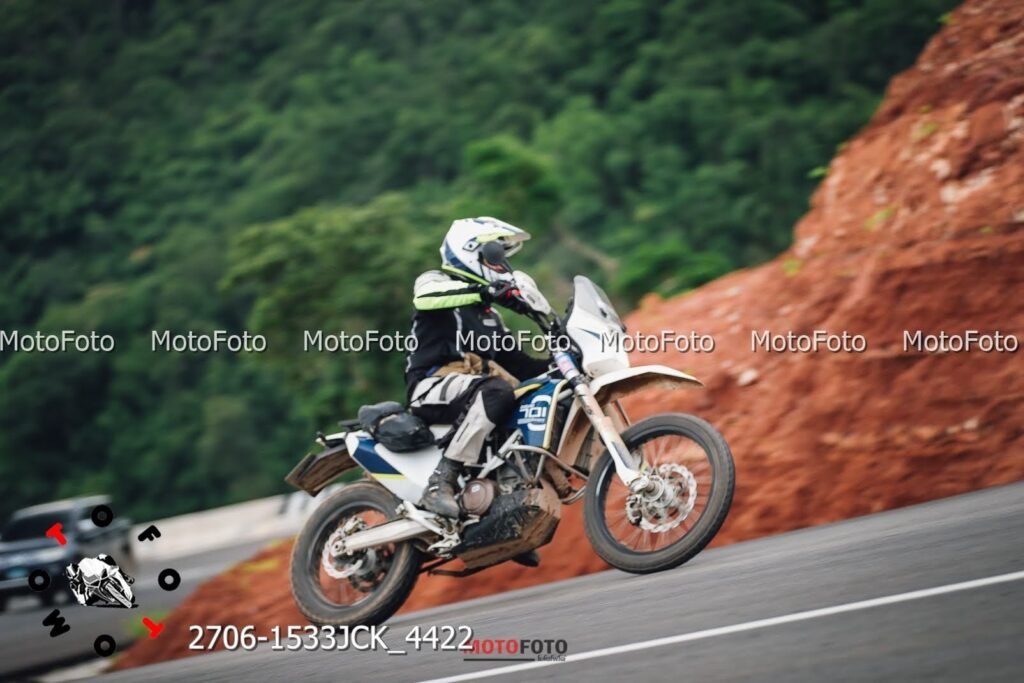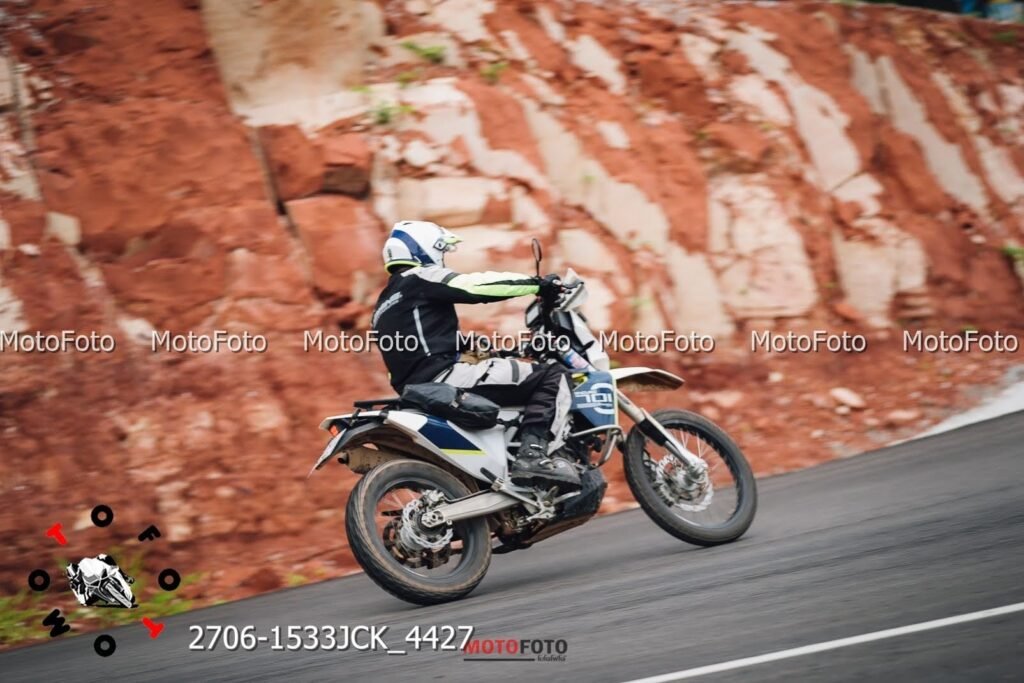 Chris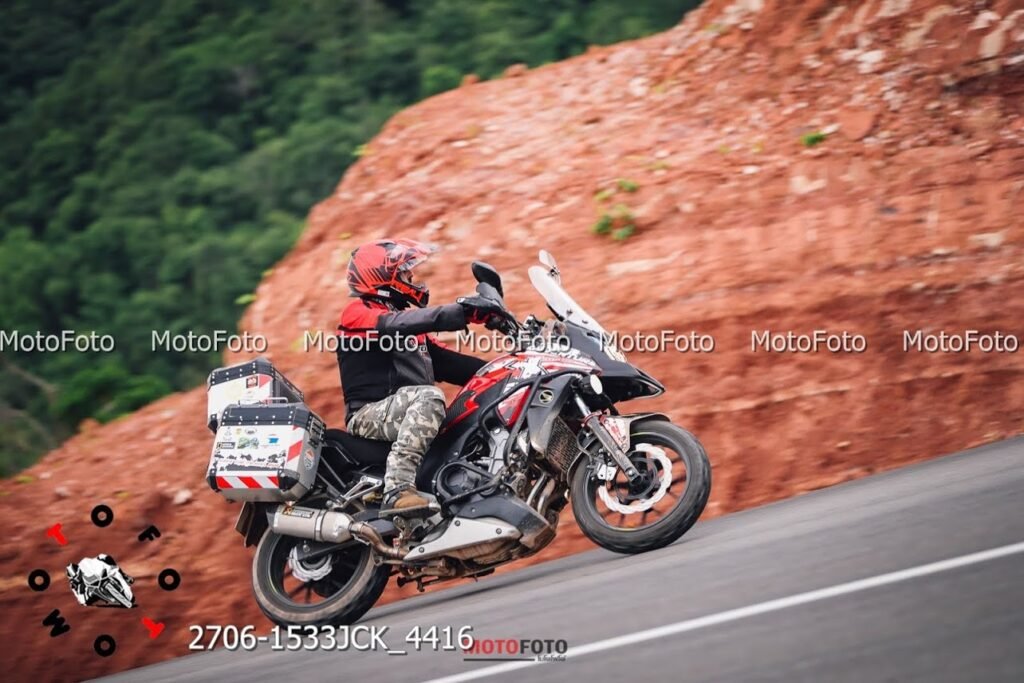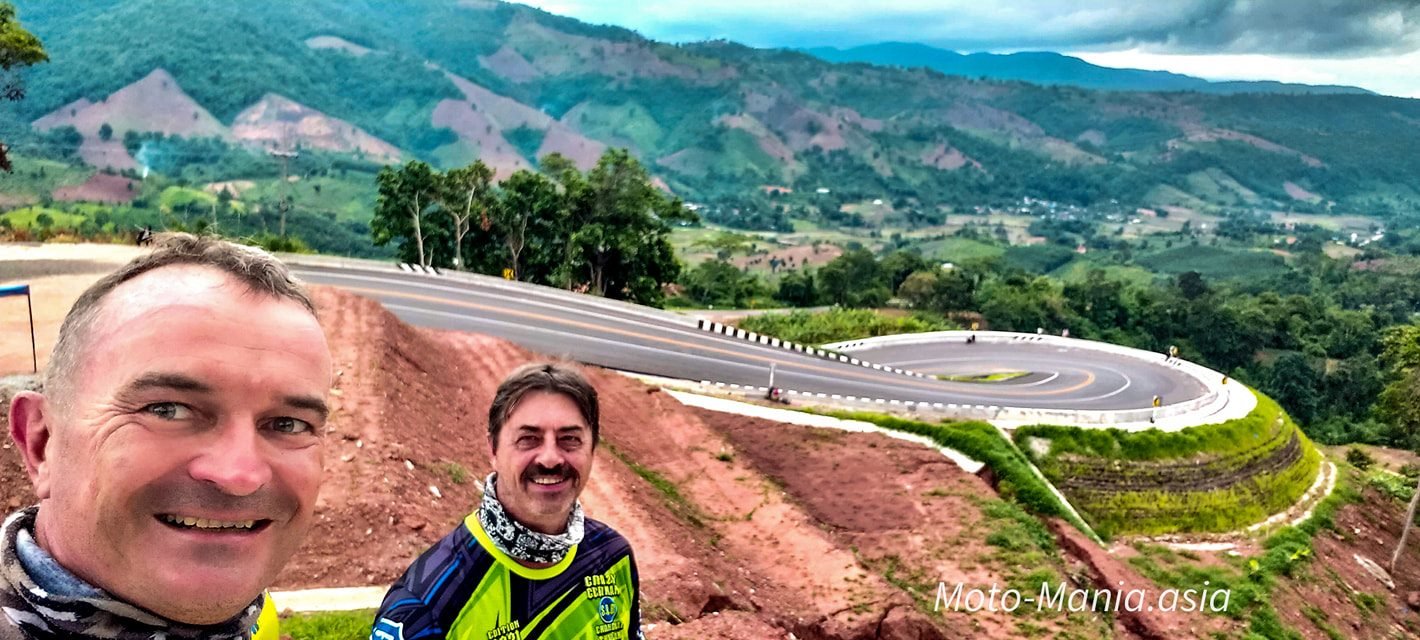 Back in Loei. Off to Saloon bar for a drink and excellent feed.
The Route
Below is the route for the day along with a couple of markers for the Roller Coaster Road and the ' No 9 ' Road.
If you follow the track. It will take you to the lake view point, scary temple grounds as well as the waterfall as well as other sites listed above. .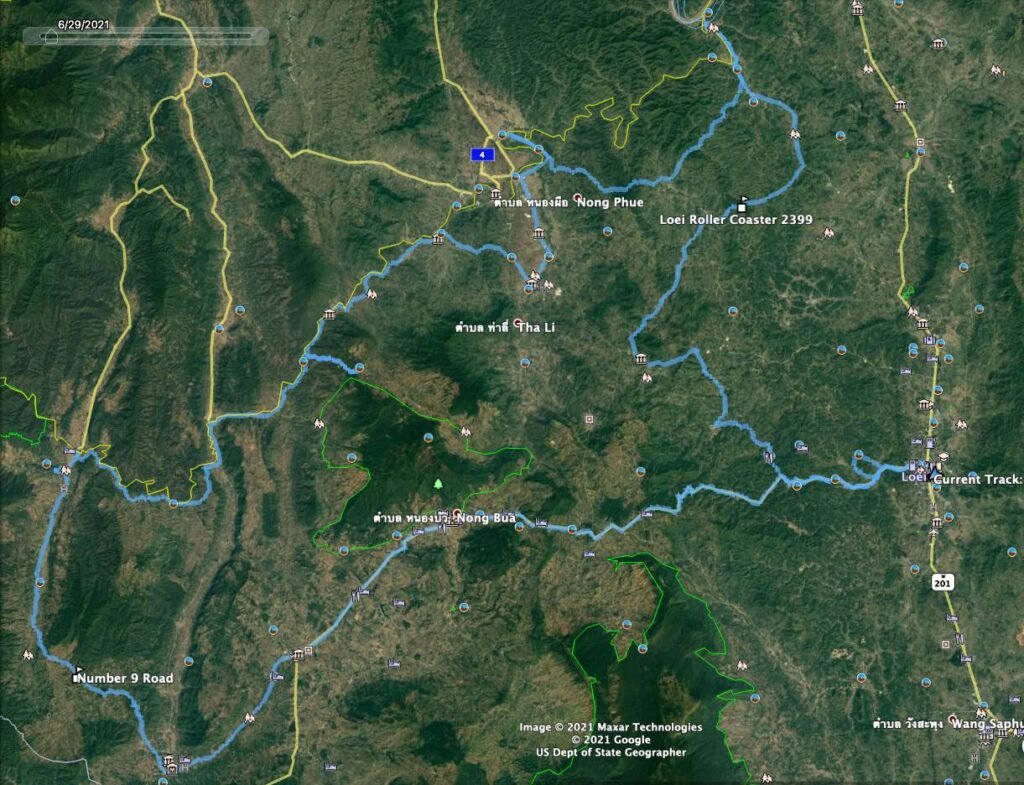 Below link is the GPX file for the loop. A few minor wrong turns here and there, you can work it out.
I'll leave this track up on Google Drive until the end of August.
https://drive.google.com/drive/folders/1N4QCC–K7ptQ6CevIXVhMhNrpFSbda4b?usp=sharing
Cheers
Brian