Stopped at Luang Prabang Restaurant located on the 211 Loei province.
Speaking with the owner. He informed me of loads of trails behind the village. Also stated it is very beautiful in there and there is a waterfall 1 km in the jungle that only the locals know about.
Have 701 – Must go and take a look.
Not much light left in the day. So just went and poked my nose in for 45 mins. Then went back to the resort in Sangkhom and traced a few tracks over Google Earth and imported on to the GPS.
So if I do get lost.. Have some idea where I am going. There is no mobile signal in here.
I will come back in the rainy season for sure. Must be really pretty all green with the rice growing.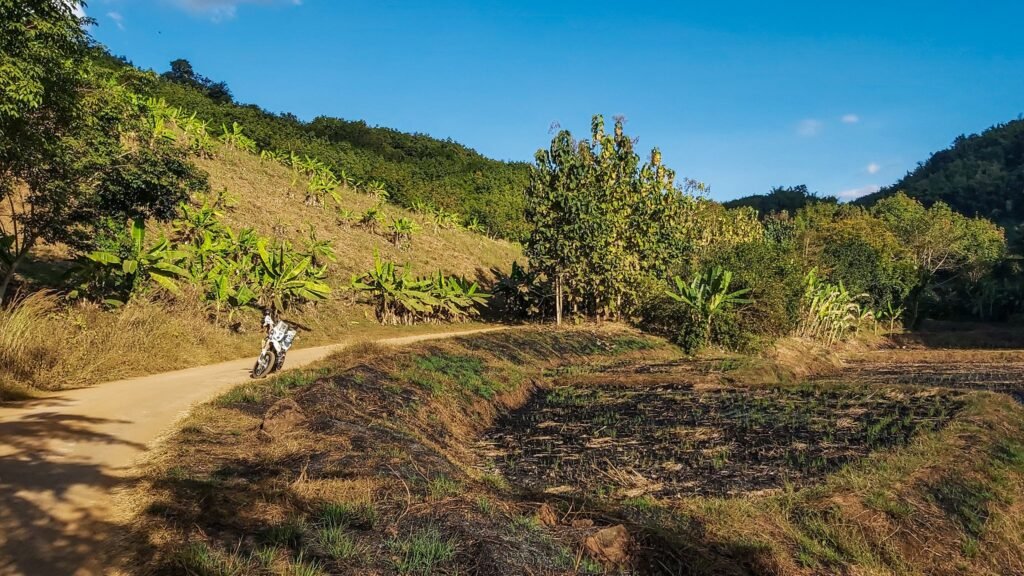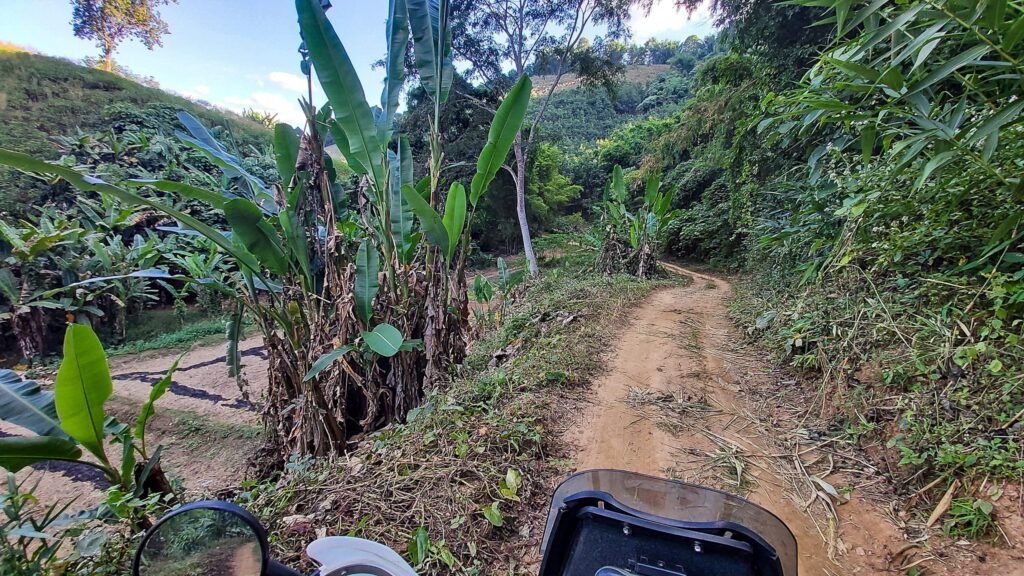 More than a few moments like below. Quick check of the GPS and carry on. If it looks interesting. Head off and explore the other trail.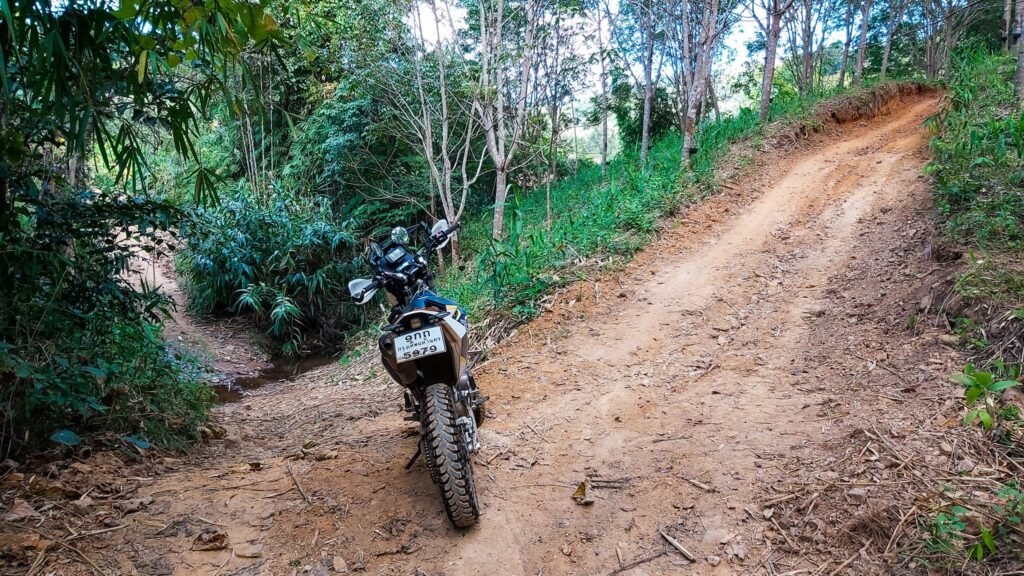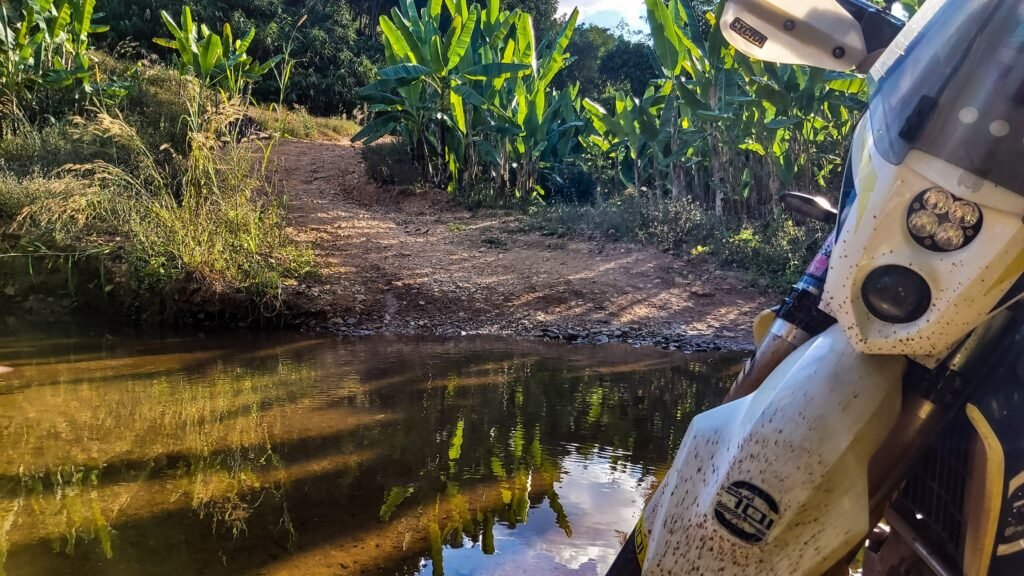 Super friendly locals. Surprised to see a Farang rambling around in here.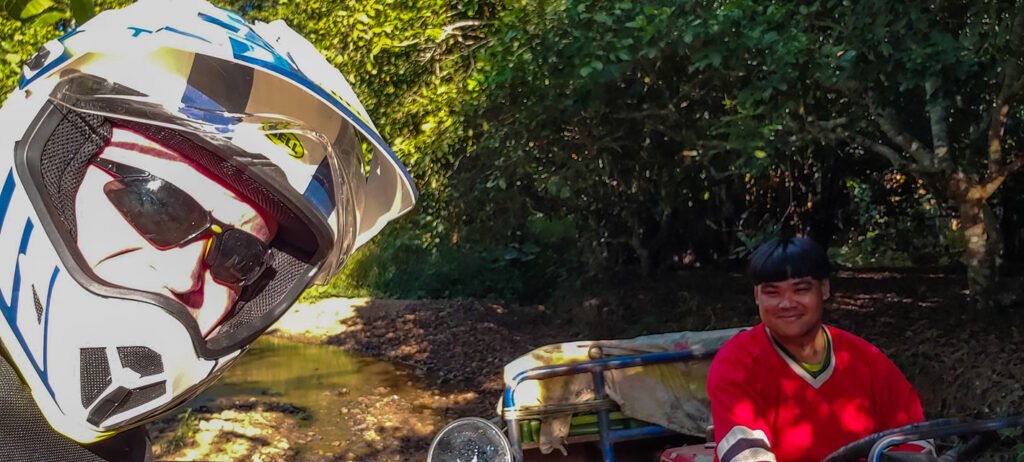 A few good hill climbs too..
Didn't go too crazy as on my own.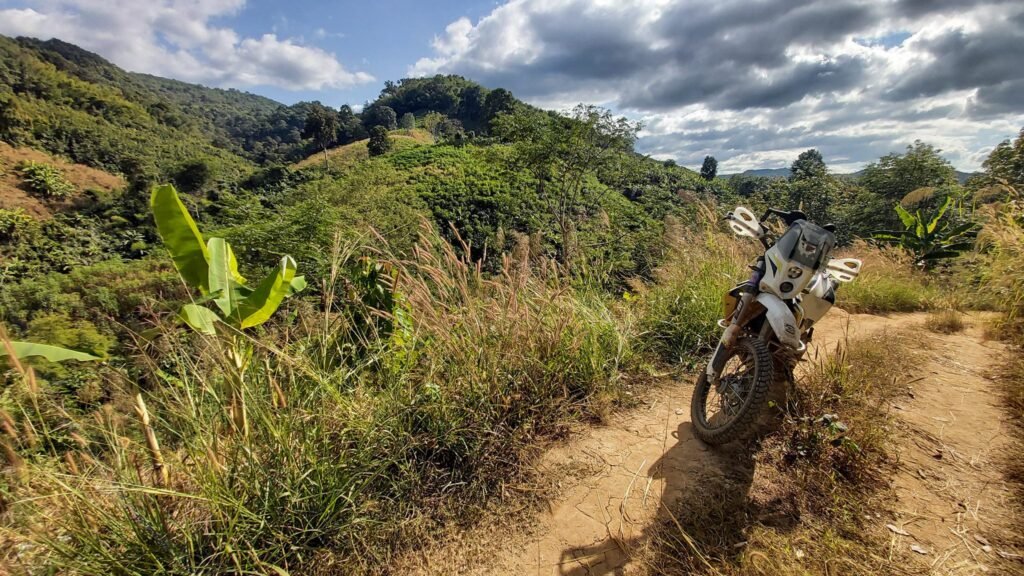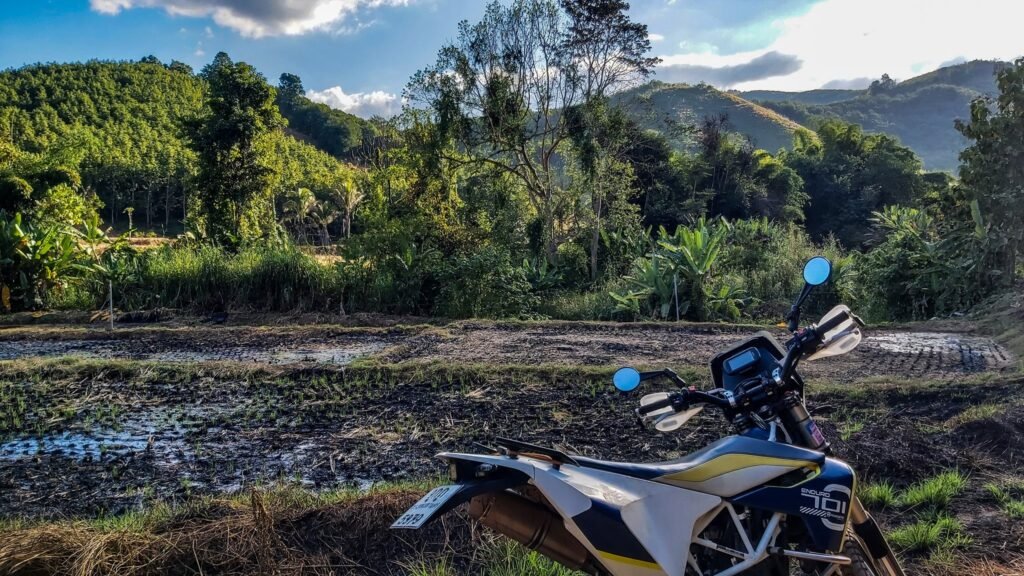 This reminded me of riding in Laos.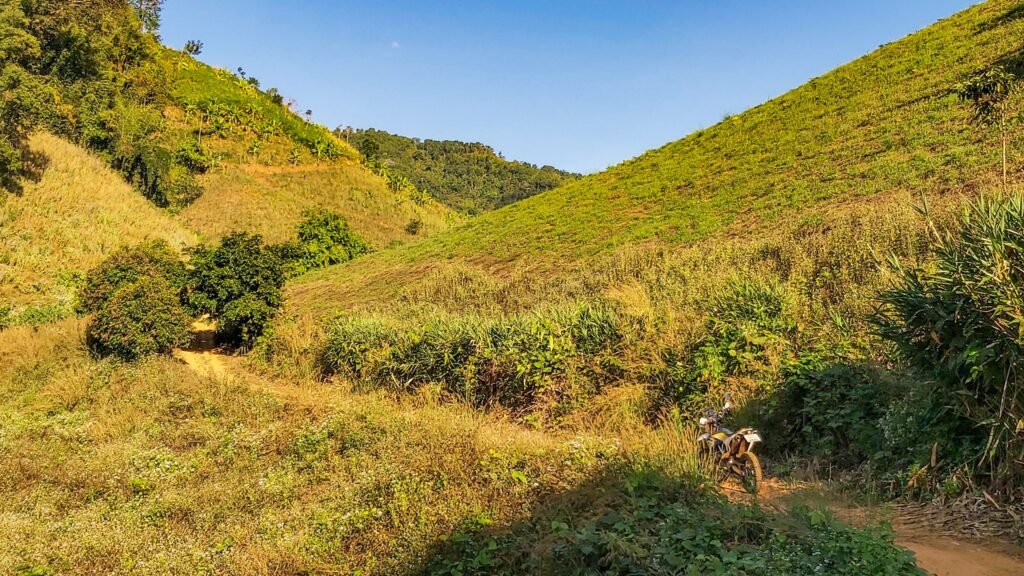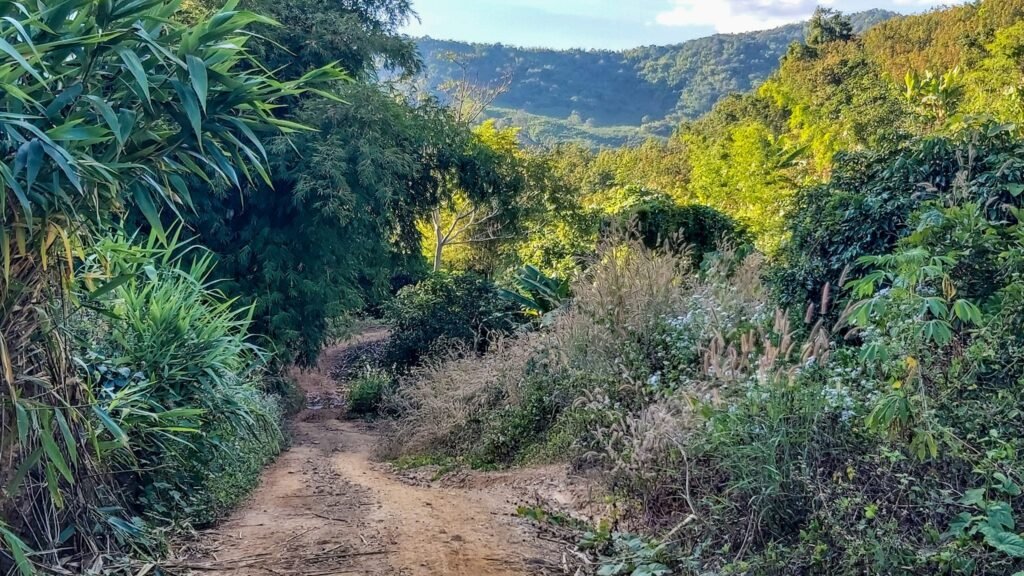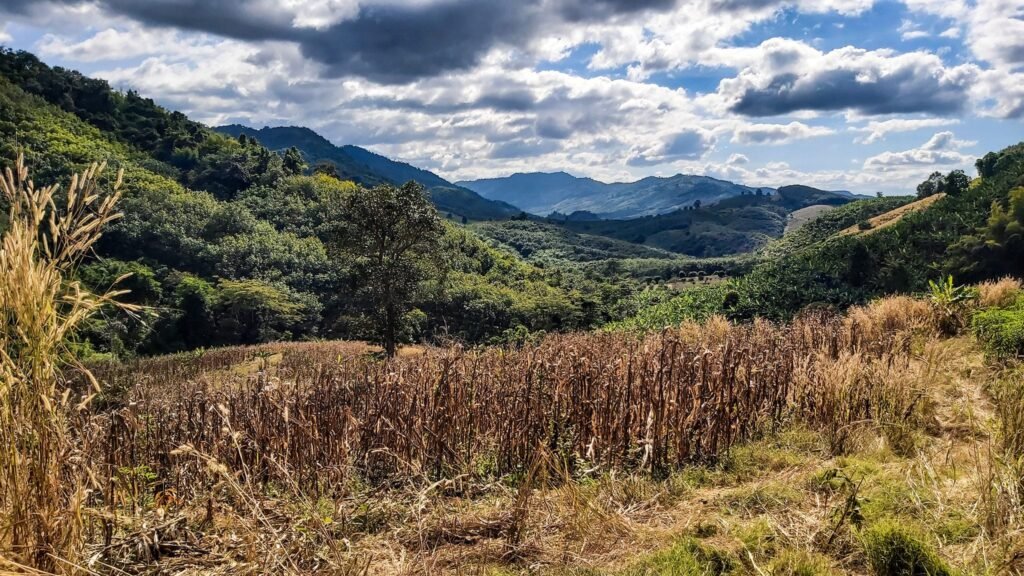 This looked barely used. Yet Mr Google track said to go here.. The track data is 2012.. The other track looked more used.. So went the other way.. Only to his a dead end and have to come back this way.
Quite steep in places and loose rocky soil. But made it down and then it opened up. One of those trails you prefer to be climbing up, not going down.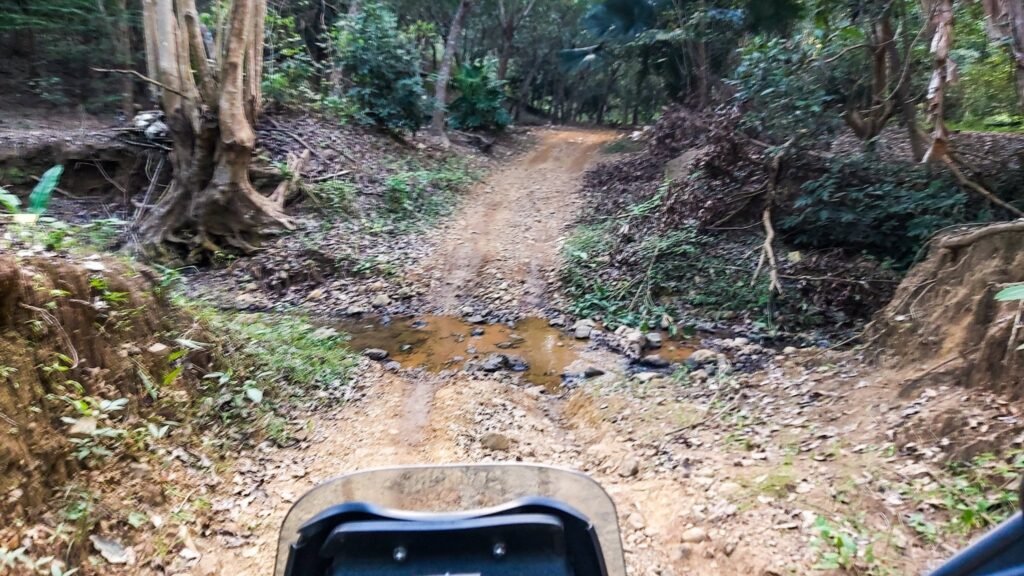 Mr Google had a third trail.. But the locals only told me of two ways to get in and out.. Mr Google 0. Locals 1. This turned out to be a dead end with a good hill climb and then have to turn around.. In the video at the end .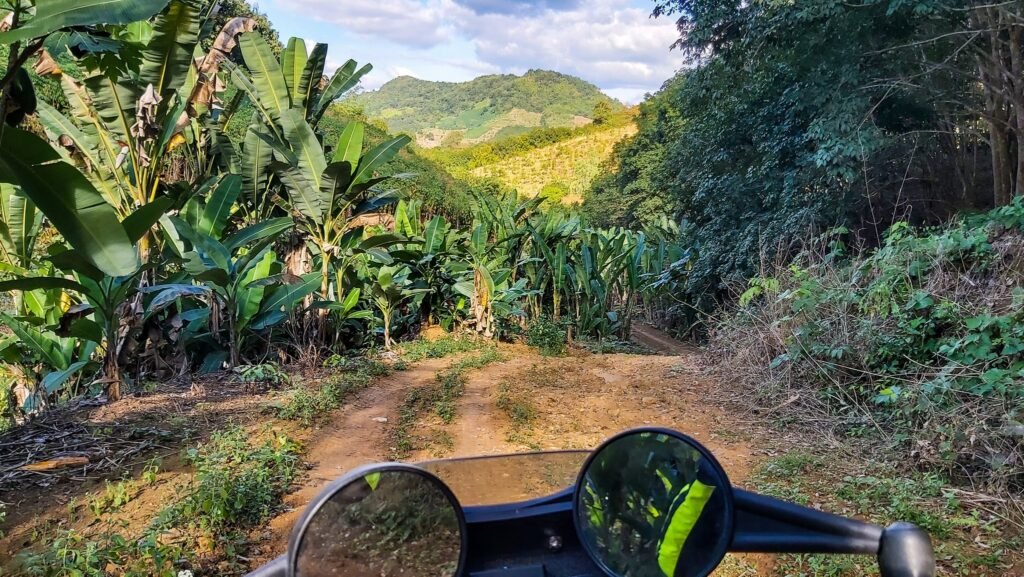 Scouting ahead to make sure I can turn around and get back out.
Top of the last hill climb.. Too steep, alone and 50 50 tyres.
Could not see any track from where I was standing. Will try and have look from the other side next ride this way.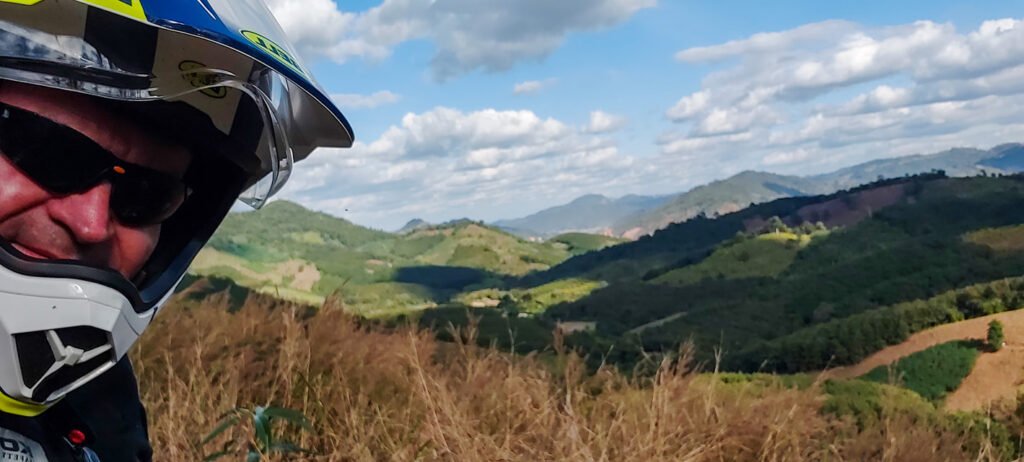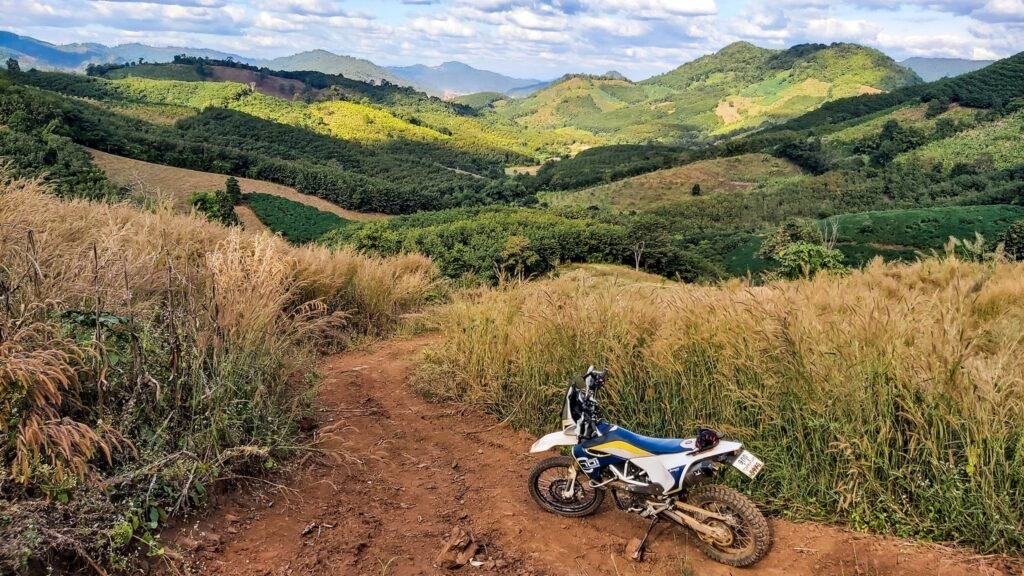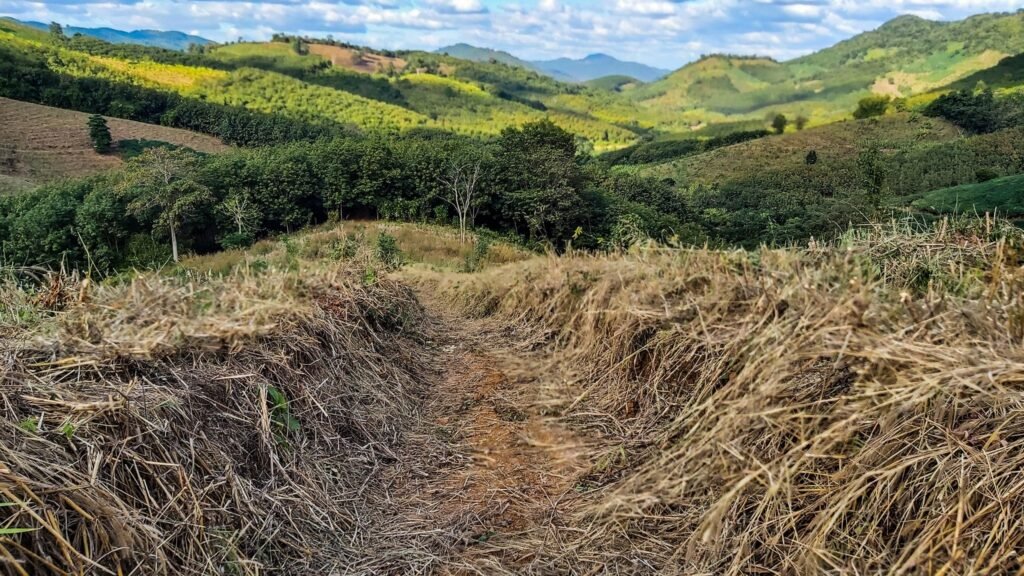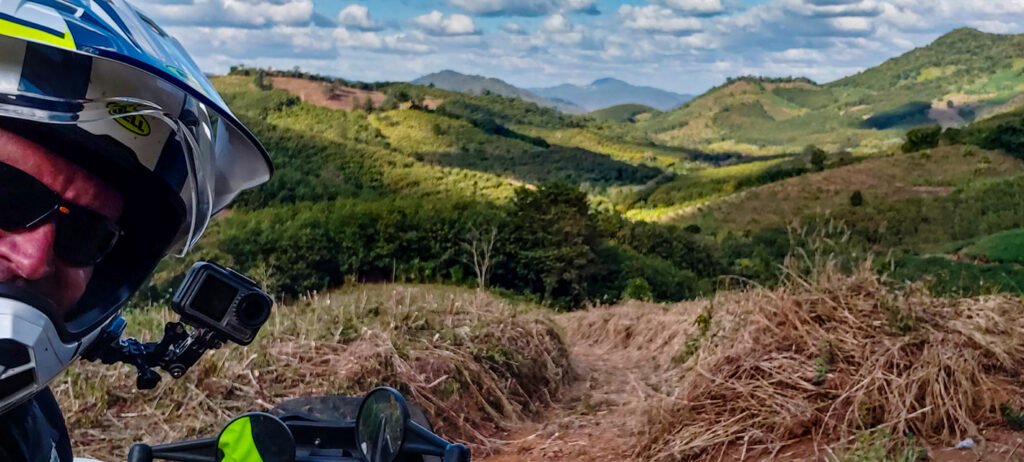 The routes.. To be added to OSM one day.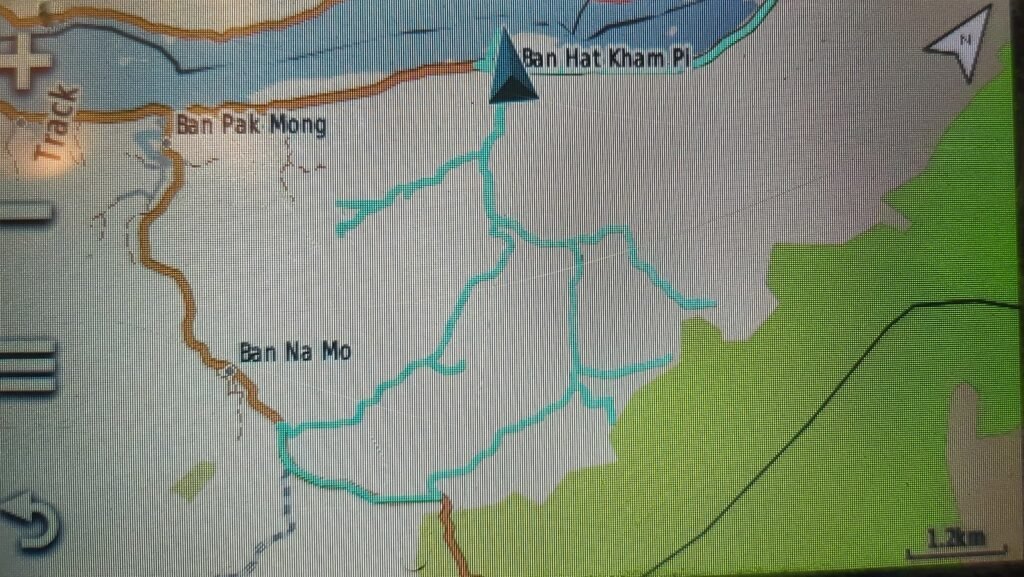 Back to Luang Prabang Restaurant for a Salmon Dinner.
The food is so good here and enormous portions and good prices.
18.14395° N, 102.02212° E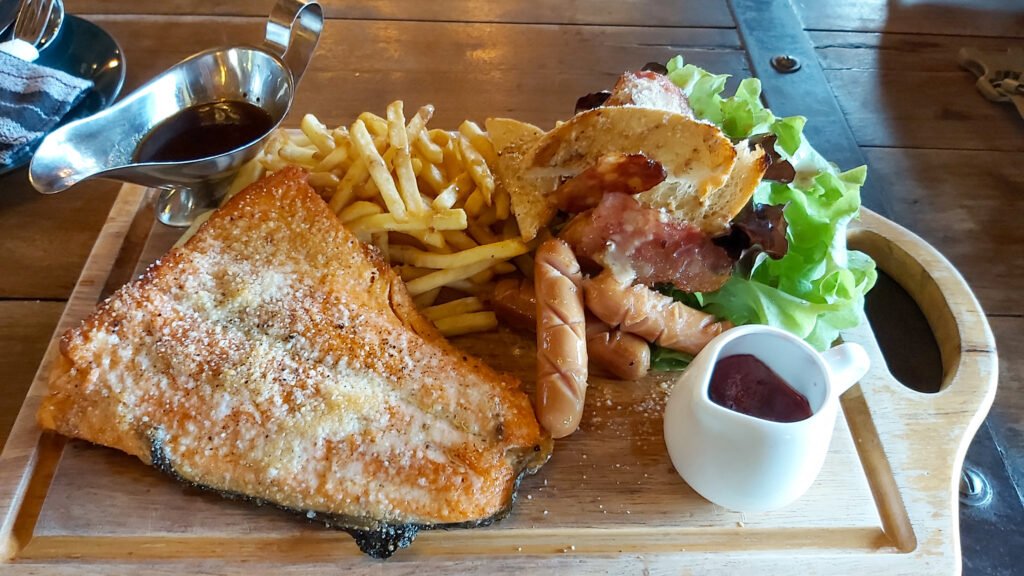 YouTube
Enjoy the ride in here.
Cheers
Brian