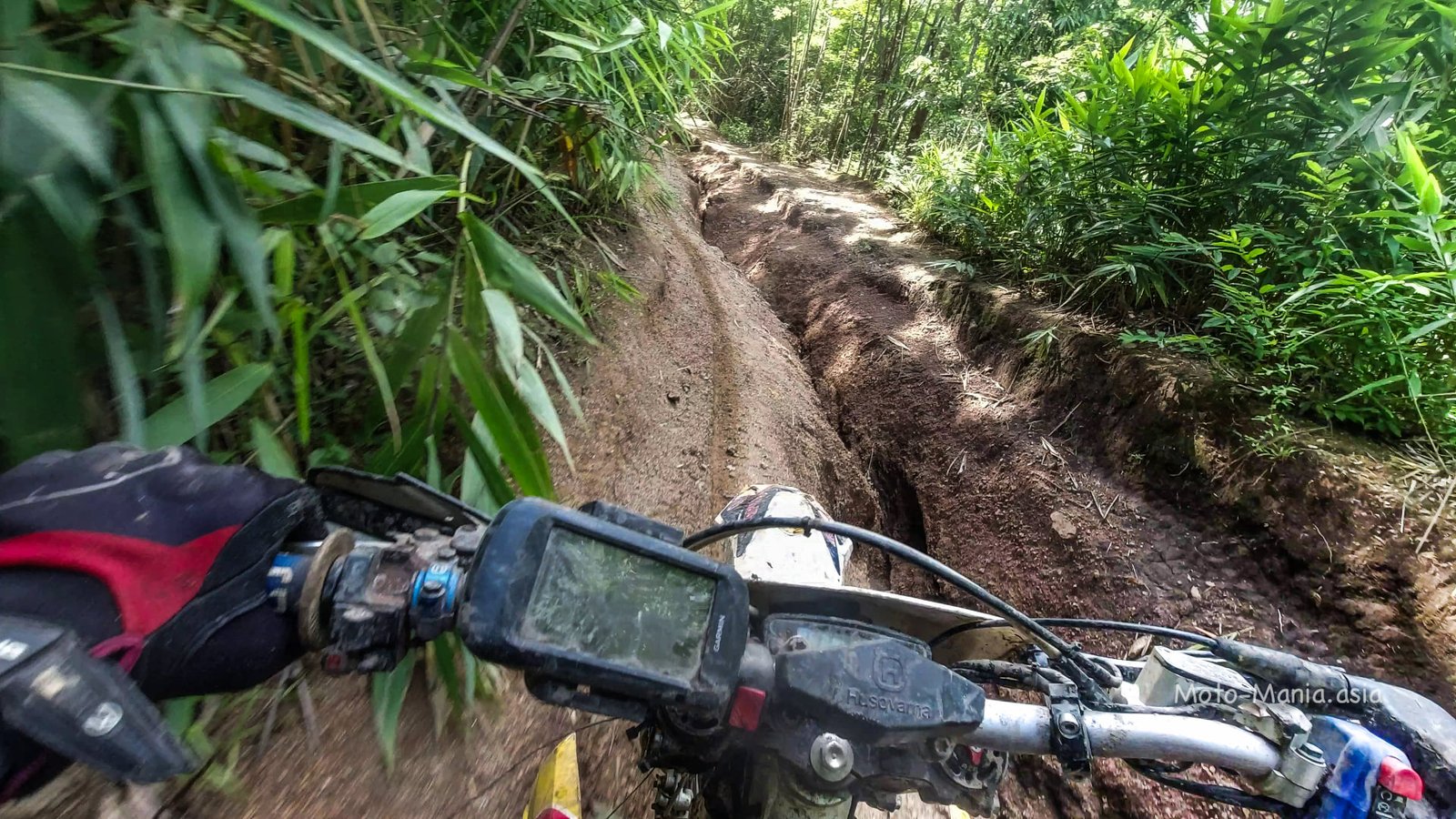 Back on the Saiyok Kanchanaburi Trail.
Been wet for the last month and half. Luckily the rained eased up as well as the weather fining up for the ride.. Finally a weekend with sunshine.
Day one we explore some new trails and ended up finding the creek trail down below in the ravine. So we cut a path down to the creek and then looped back to the original trail. Steep going down..
First we check in and get sorted.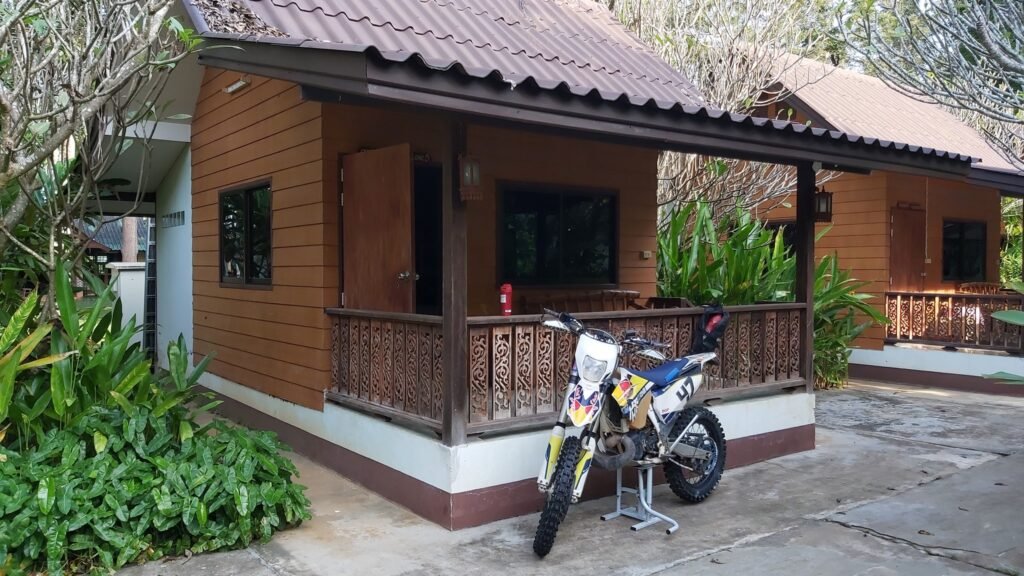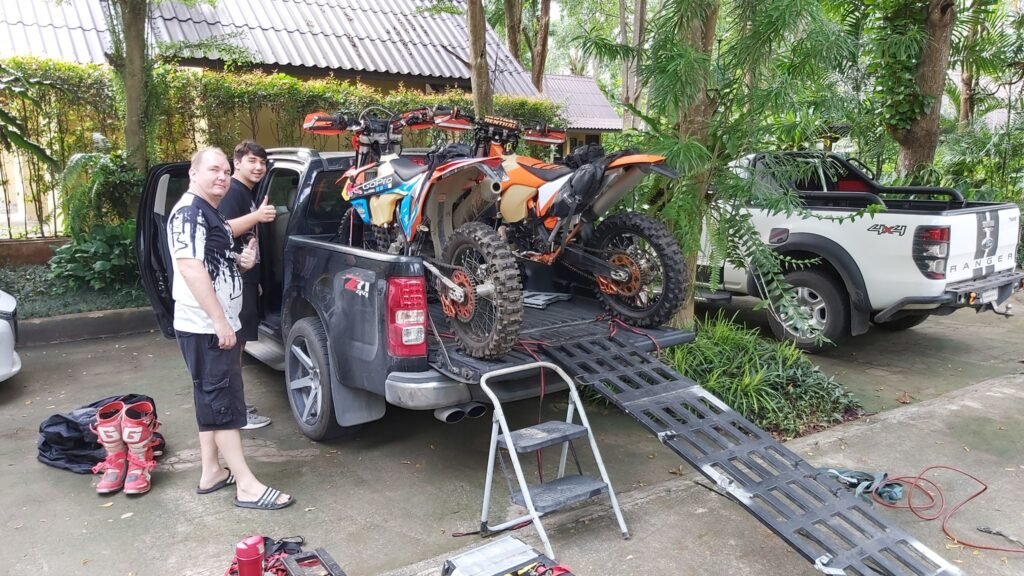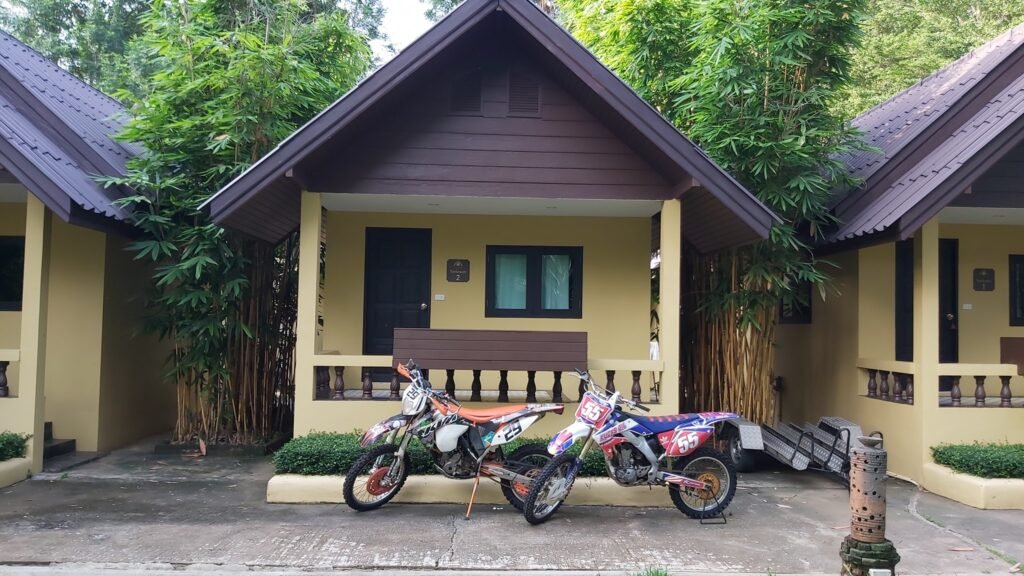 Taking a rest while Filip goes exploring to see if we can find some trails rather than ride back.. He did. Found the creek track at the bottom of the ravine. Now to find a way down there as mostly steep drop off.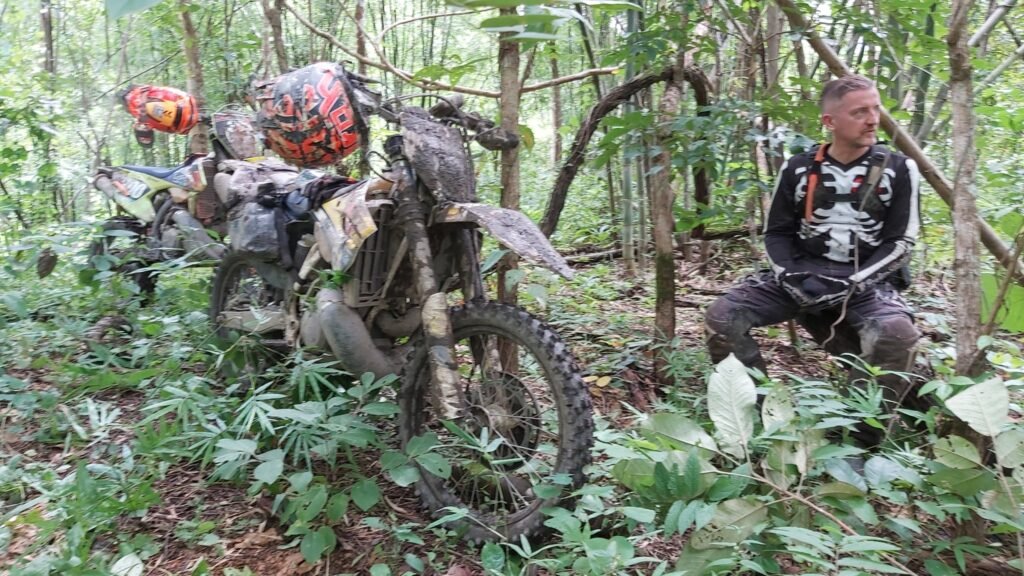 Got a little muddy on the way here.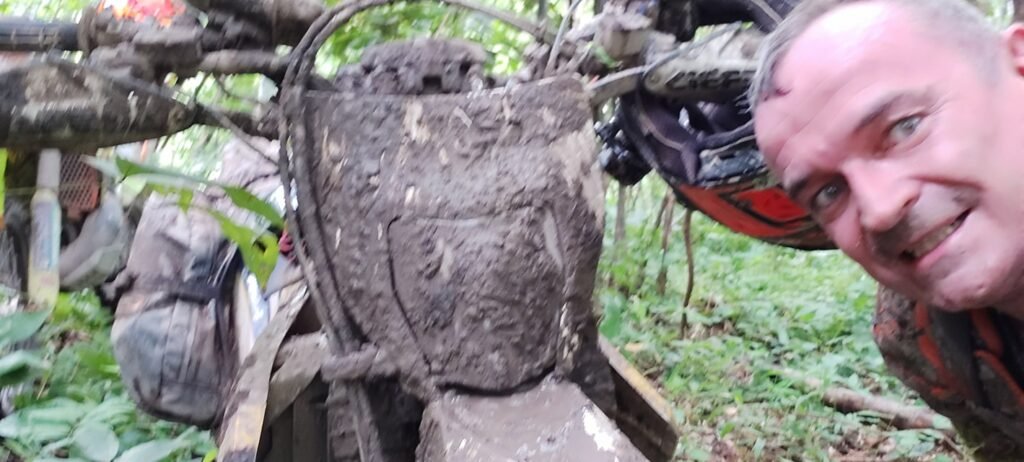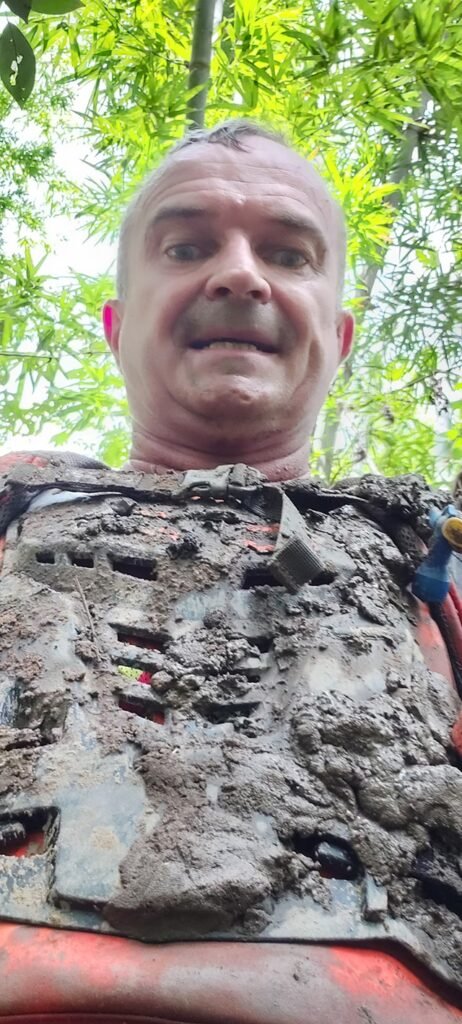 The back way from the Karen shop has a lot of water in the creeks.. Just passable. Had we been a few days earlier.. We would have had to turn back.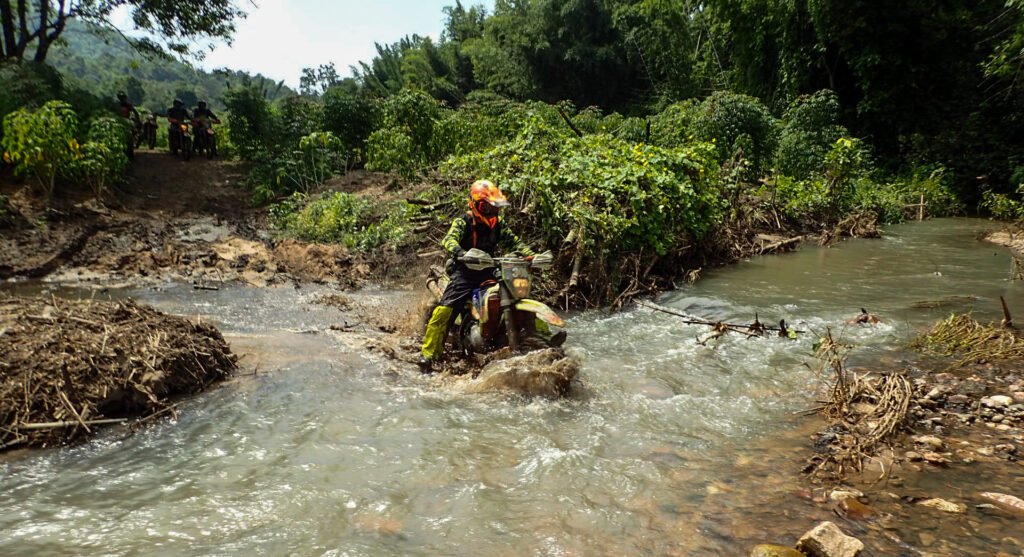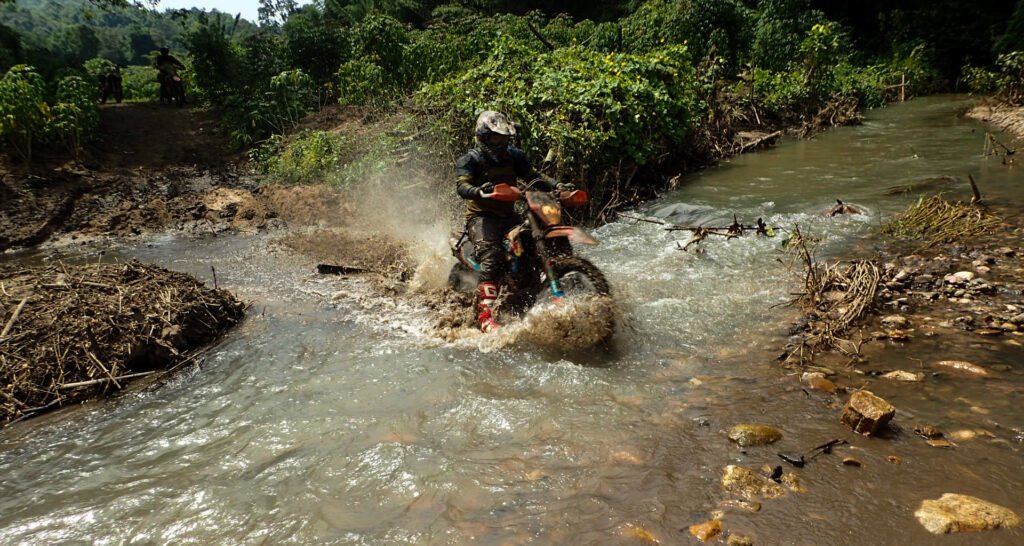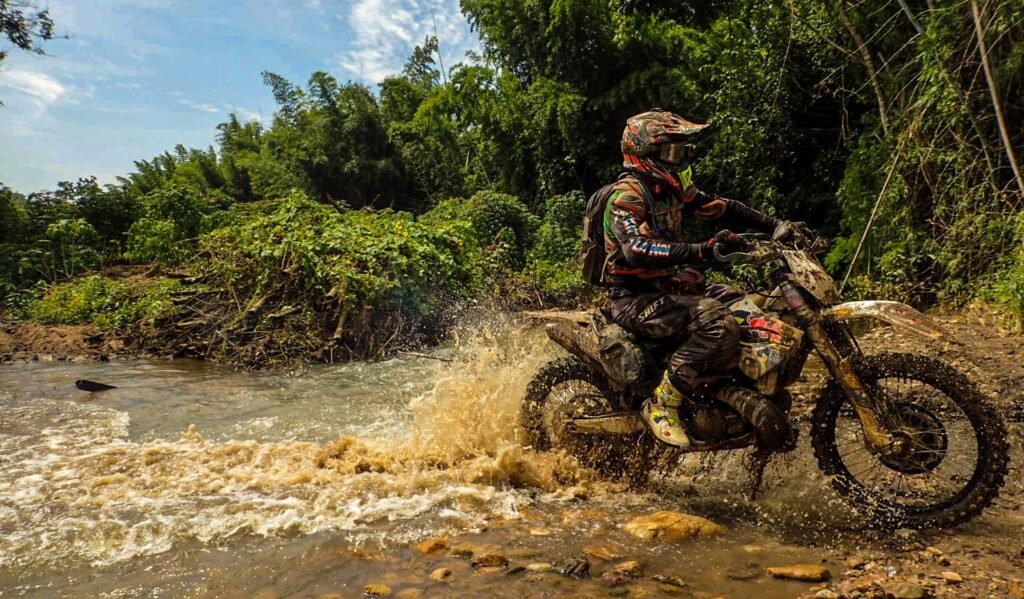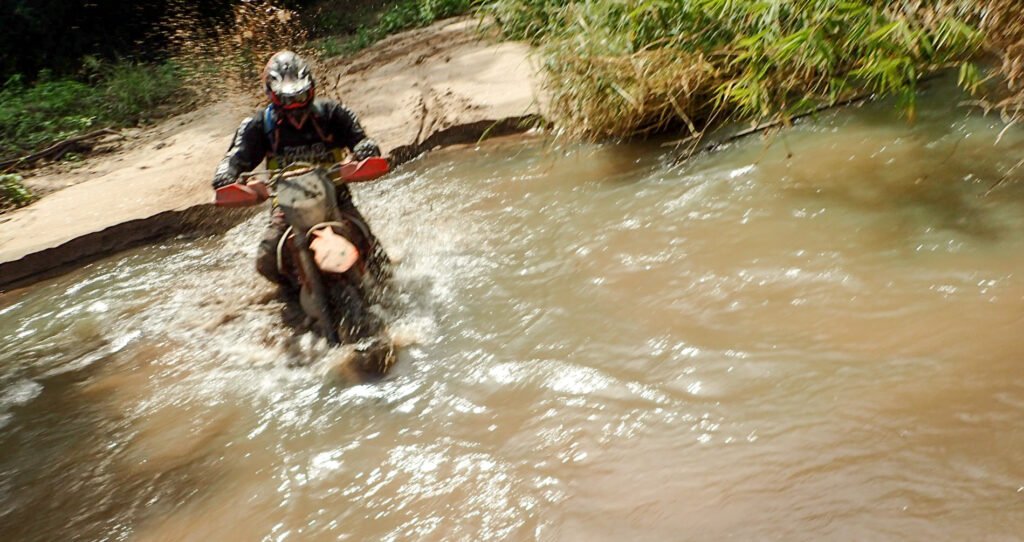 I did say. It is muddy out.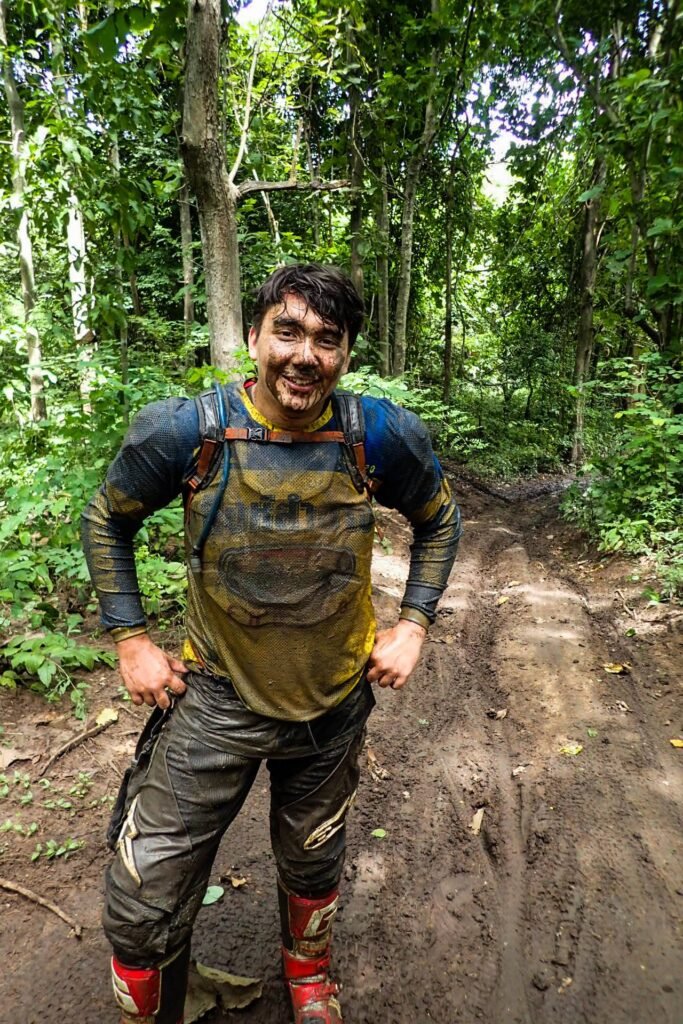 After the base of Khao Pla Noi.. It is time to go up the mountain. The track is in rough shape.. No way a 4X4 can get up here at the moment..

A Great fun ride. A small sample of the track taken from the video.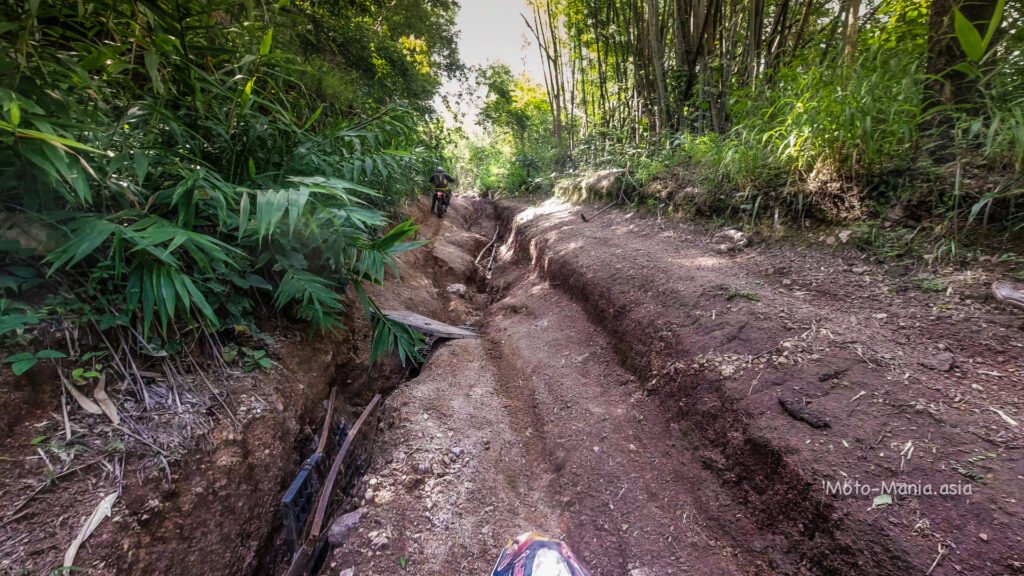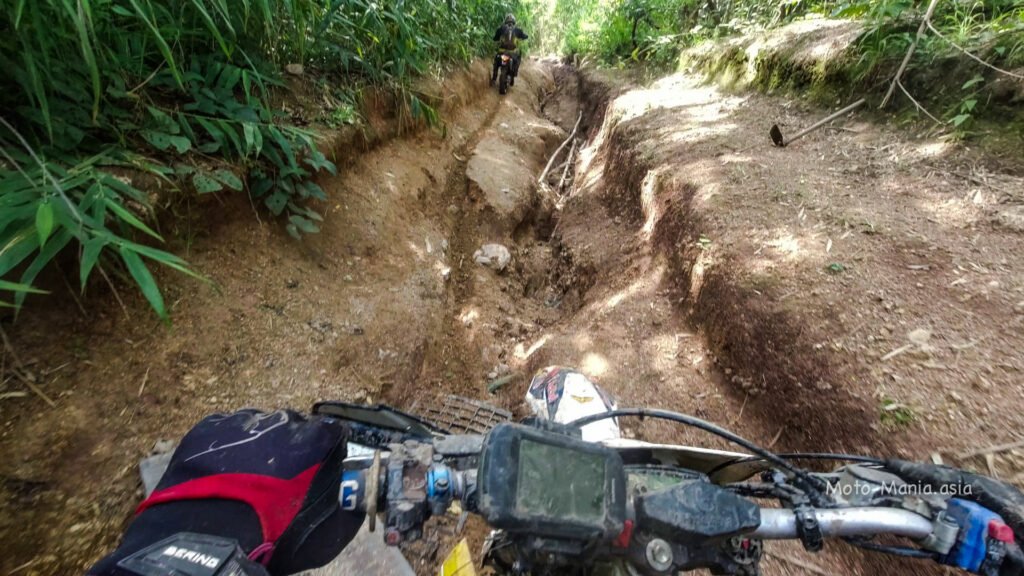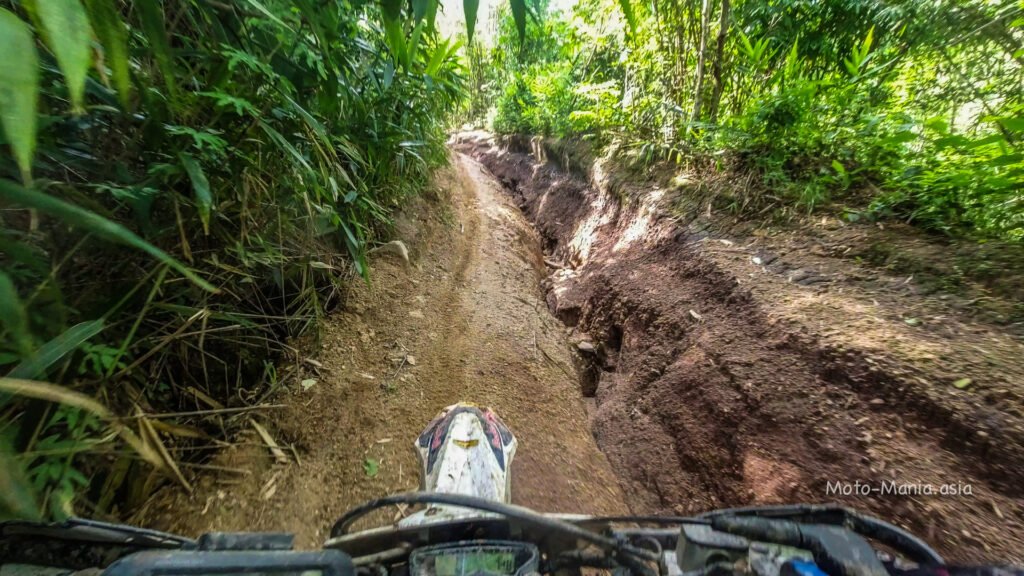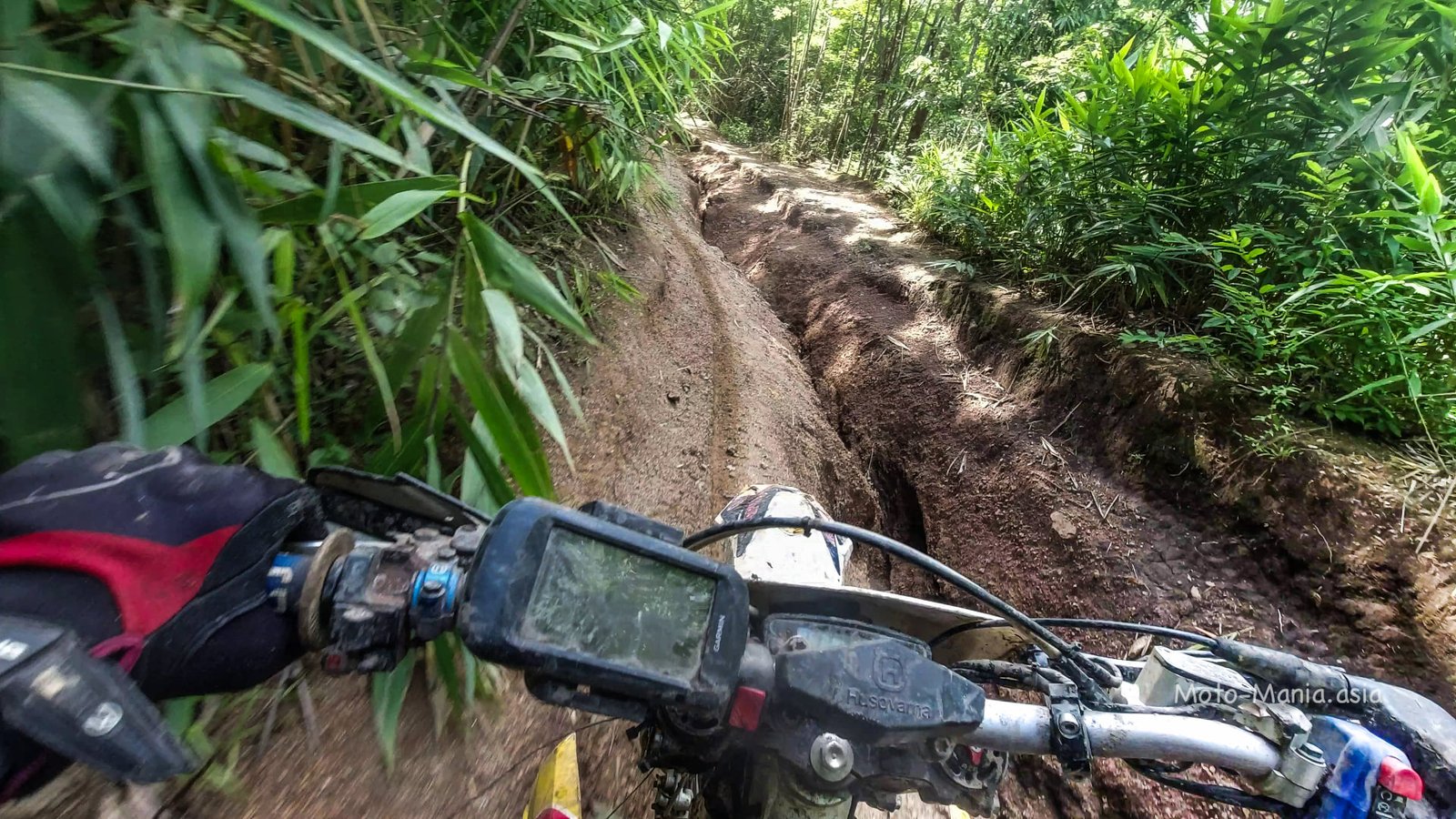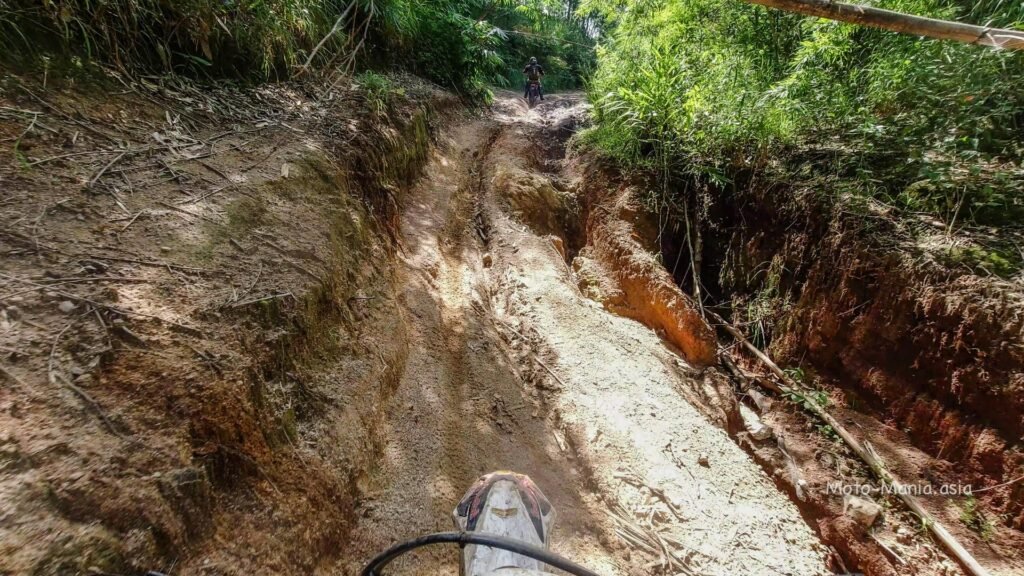 This trail leads to Myanmar. 100 metres or less. Trail goes to the left and down the mountain in to Myanmar proper. If you go straight ahead. You are taken to the Myanmar Army camp.
COVID fence erected. So people that come up here for the first time.. Don't take a right, instead of a left to the Thailand Border Patrol Police.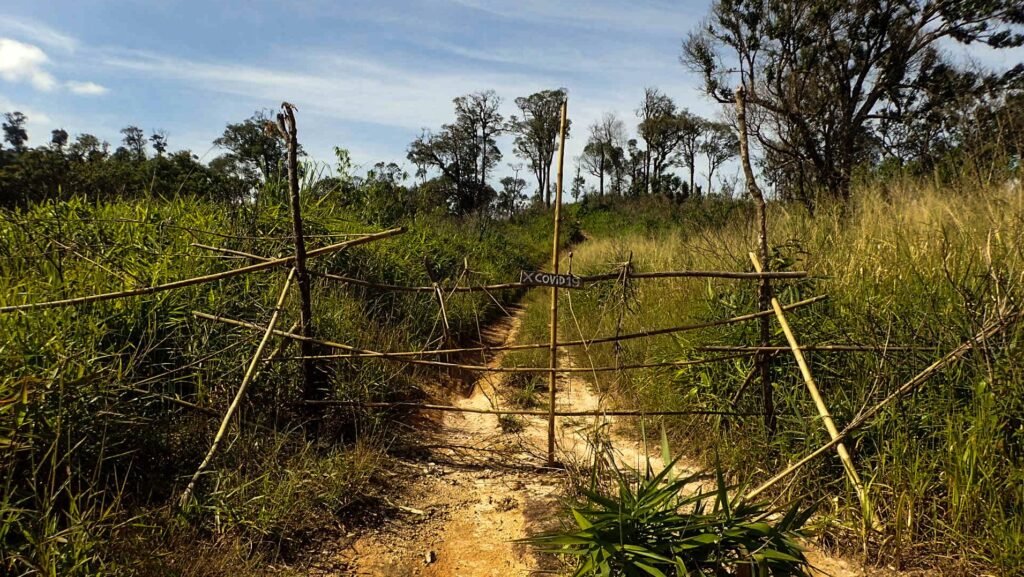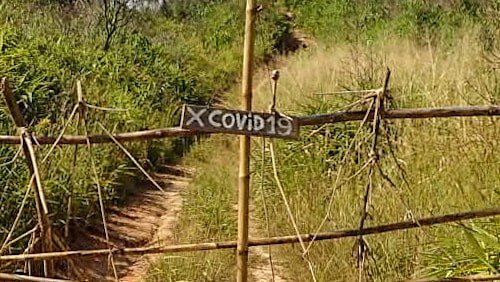 Up at the top of Khao Pla Noi – Border Patrol Police 136.
1040 metres above sea level.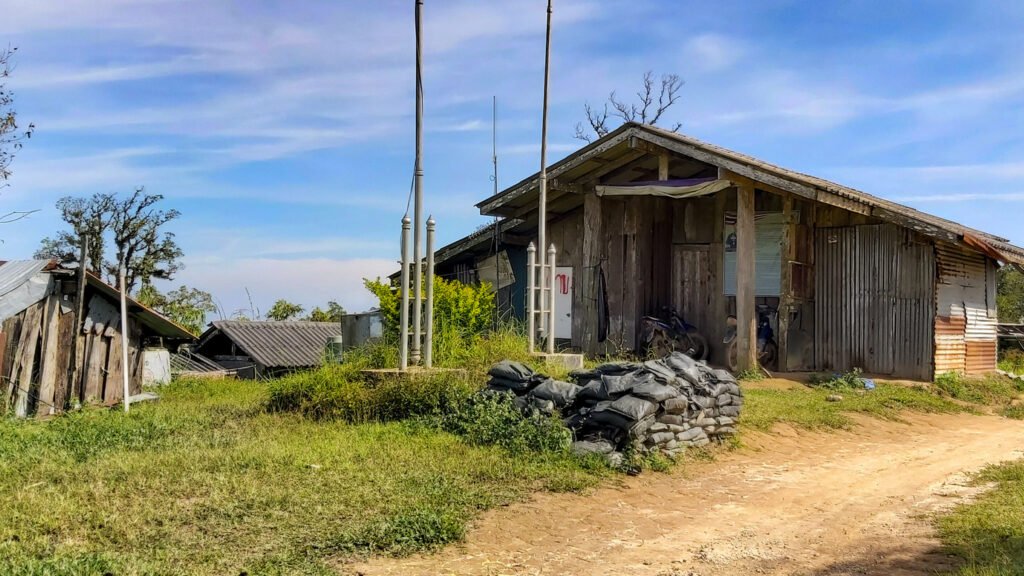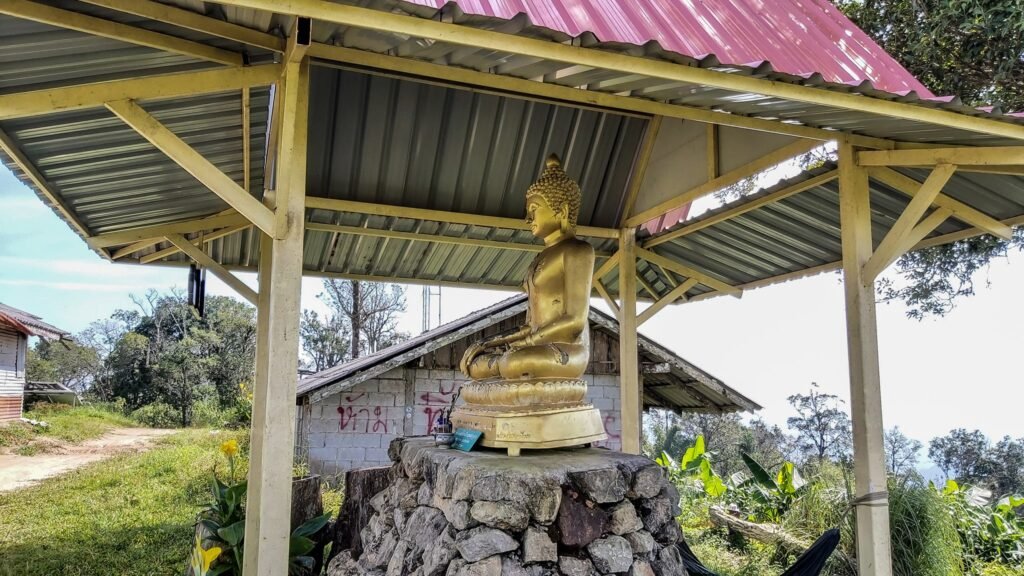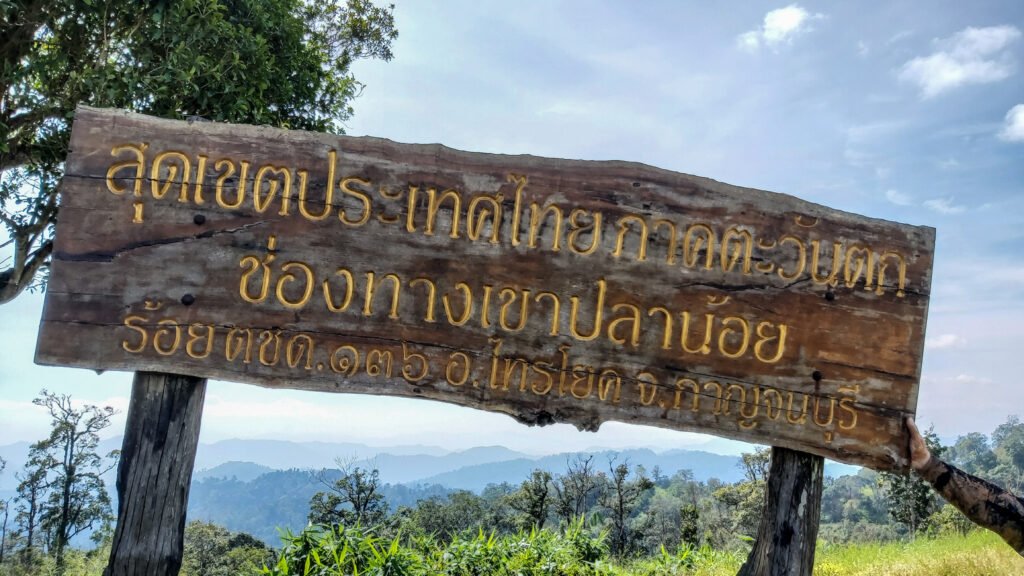 A well earned beer by the pool back at the resort.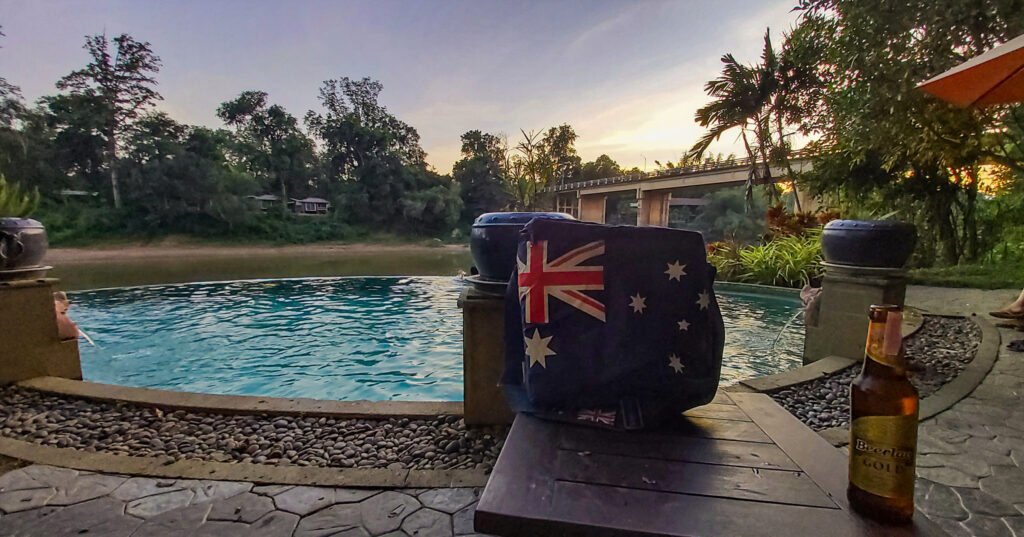 One of the best things I bought for trips. My own personal Jet Wash. Get all the crap off before I get home.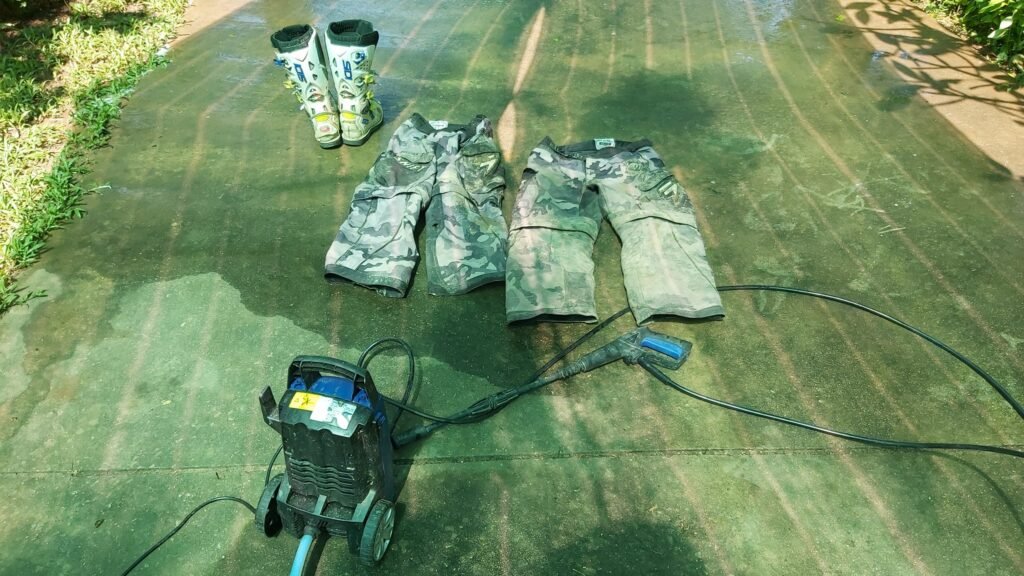 YouTube Video.
Action Packed highlight of the Two Days Riding
Day One – Through the jungle and then the jungle creek track to the Karen shop
Day Two – Through the mud and slush then up to Khao Pla Noi
Never boring riding the trails in Kanchanaburi.
Until the next ride here.
Cheers
Brian