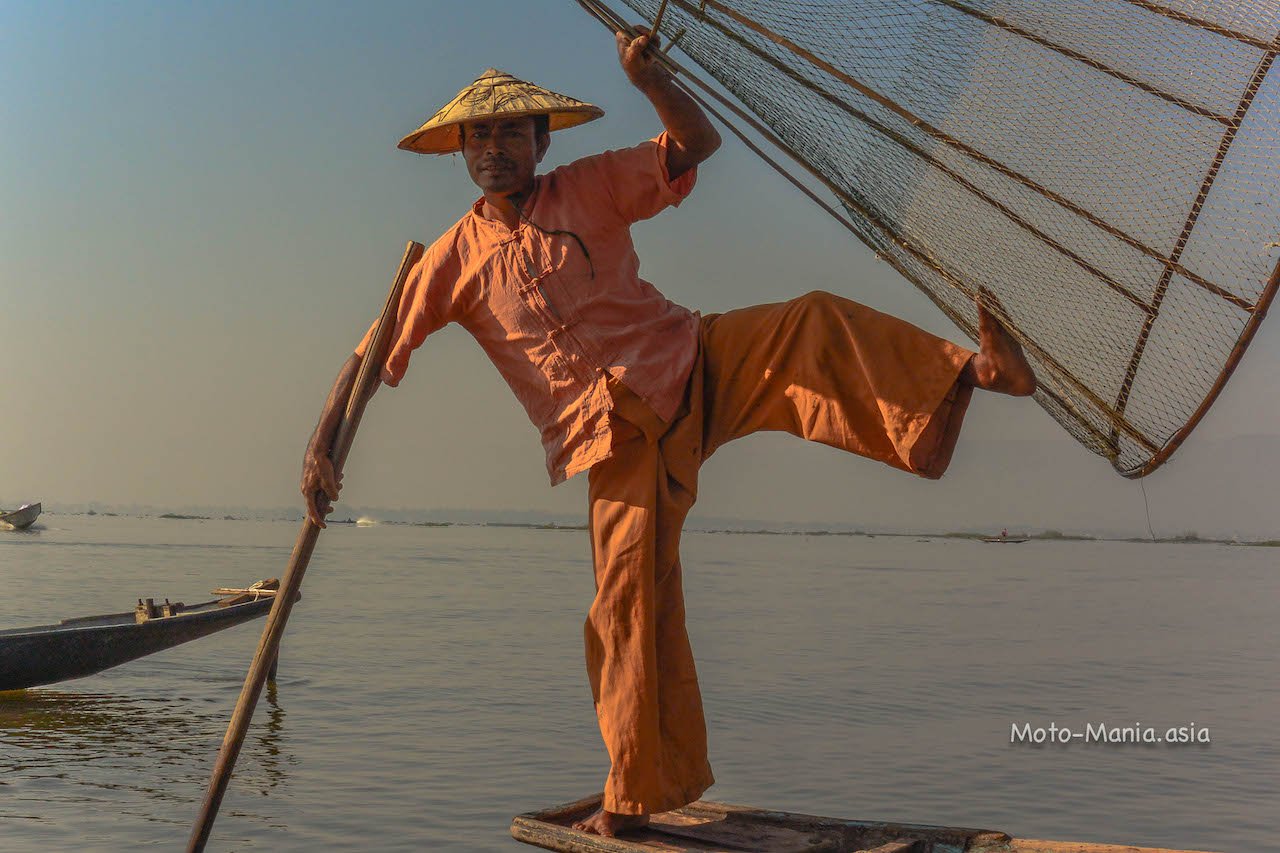 Inle Lake (Burmese: အင်းလေးကန်, pronounced [ʔɪ́ɴlé kàɴ]), is a freshwater lake located in the Nyaungshwe Township of Taunggyi District of Shan State, part of Shan Hills in Myanmar (Burma). It is the second largest lake in Myanmar with an estimated surface area of 44.9 square miles (116 km2), and one of the highest at an elevation of 2,900 feet (880 m). During the dry season, the average water depth is 7 feet (2.1 m), with the deepest point being 12 feet (3.7 m), but during the rainy season this can increase by 5 feet (1.5 m).
The watershed area for the lake lies to a large extent to the north and west of the lake. The lake drains through the Nam Pilu or Balu Chaung on its southern end. There is also a hot spring on its northwestern shore.
Although the lake is not large, it contains a number of endemic species. Over twenty species of snails and nine species of fish are found nowhere else in the world. Some of these, like the silver-blue scaleless Sawbwa barb, the crossbanded dwarf danio, and the Lake Inle danio, are of minor commercial importance for the aquarium trade. It hosts approximately 20,000 brown and black head migratory seagulls in November, December and January.[1]
In June 2015, it became Myanmar's first designated place of World Network of Biosphere Reserves.[2] It was one of 20 places added at the Unesco's 27th Man and the Biosphere (MAB) International Coordinating Council (ICC) meeting.[3]
https://en.wikipedia.org/wiki/Inle_Lake