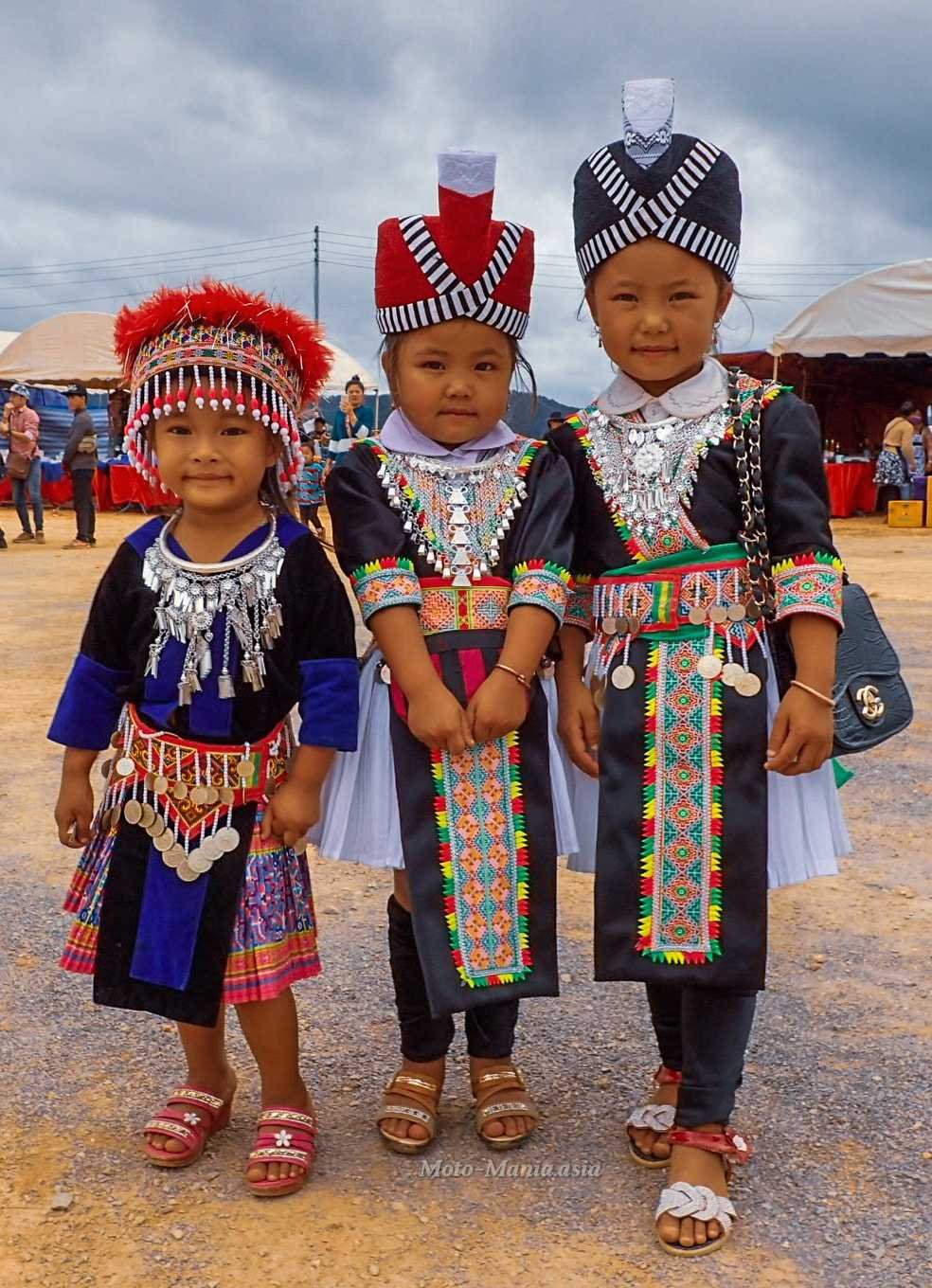 ---
Chilling in Phonsavan.
Having tagged along with Chris for the first part of his tour. Decided to hang out in Phonsavan with Tanoy from Cranky T Bar & Cafe for a few days. Chris and the group continued to head south on their journey.
Tanoy informed me a few months earlier that the Hmong New Year in Phonsavan is her favourite festival and I should attend.
Well, why not and here I am.
Chill in Phonsavan. Ride around and explore what else the area has to offer. Waiting for Hmong New Year proper to start.
Usually, like most. I blow in one day and out the next day from Phonsavan.
At best one day off the bike and leave the day after.
Hmong New Year
Day one of Hmong New year is subdued. Still people about dressed up. Day two things really kick off. A lot more people. The Bull fights are on plus a band or three, as well as shows on stage.
A couple of pictures of the kids in Cranky T Cafe getting ready for the festival.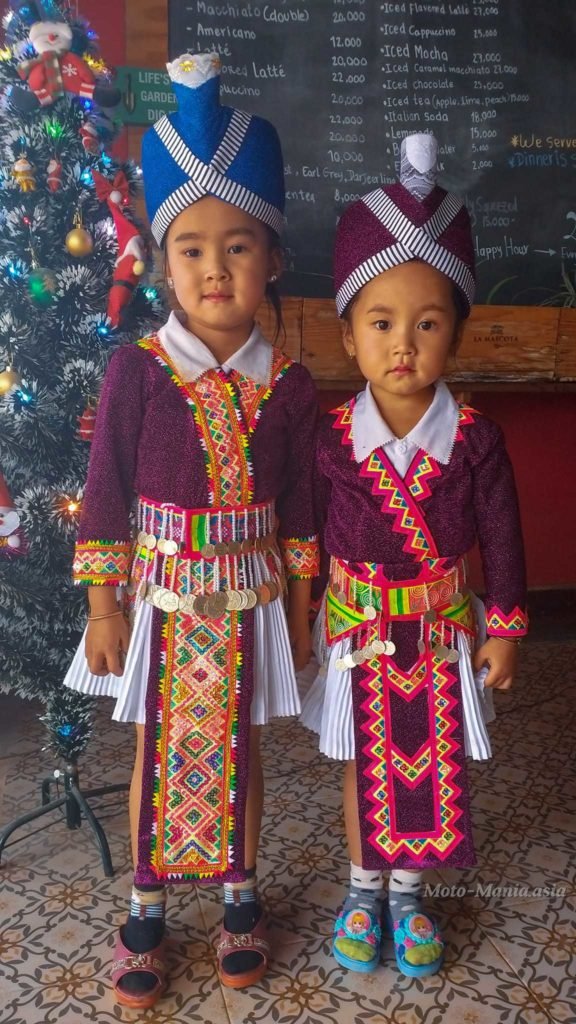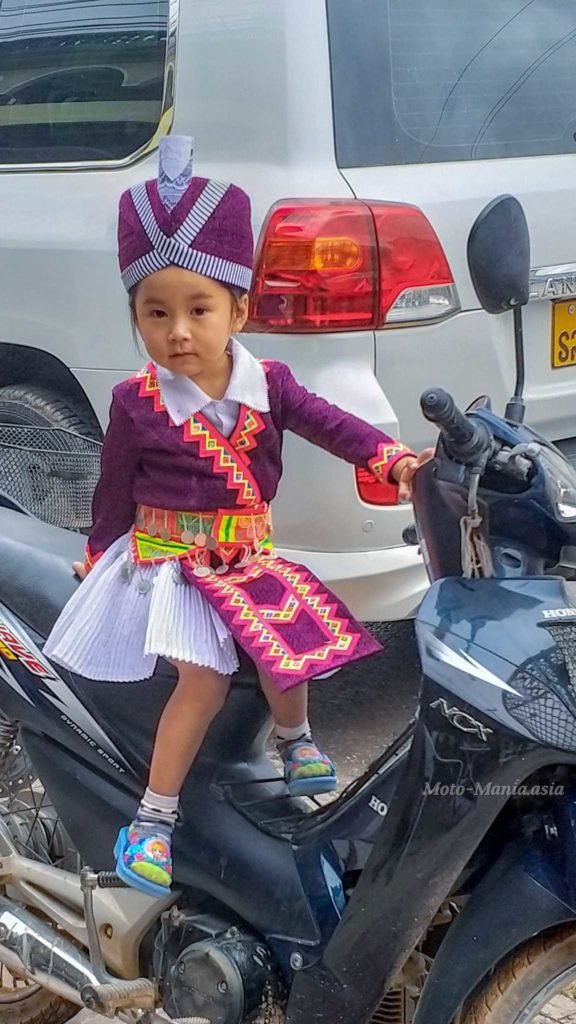 At the festival show grounds. Phonsavan town in the back ground.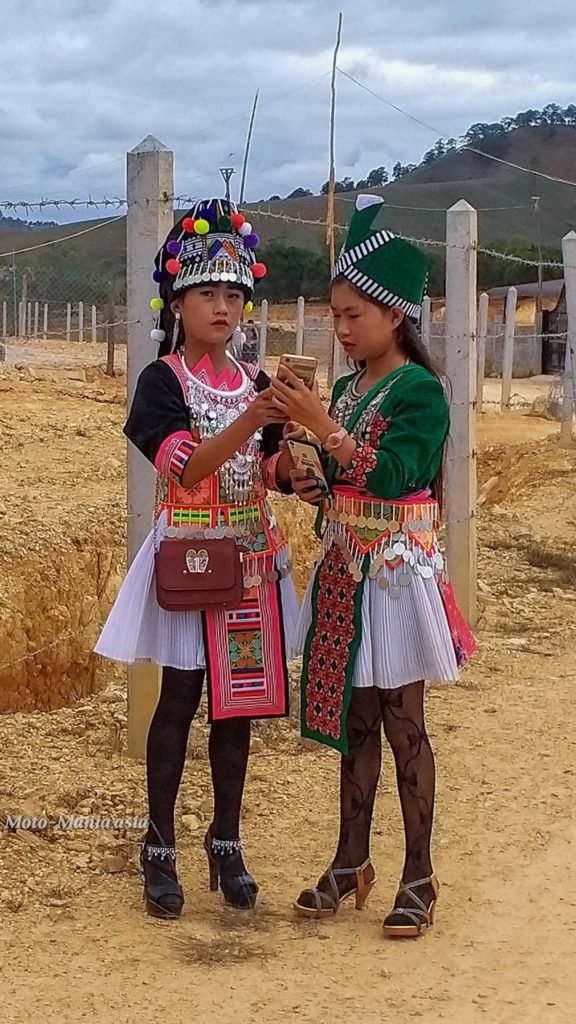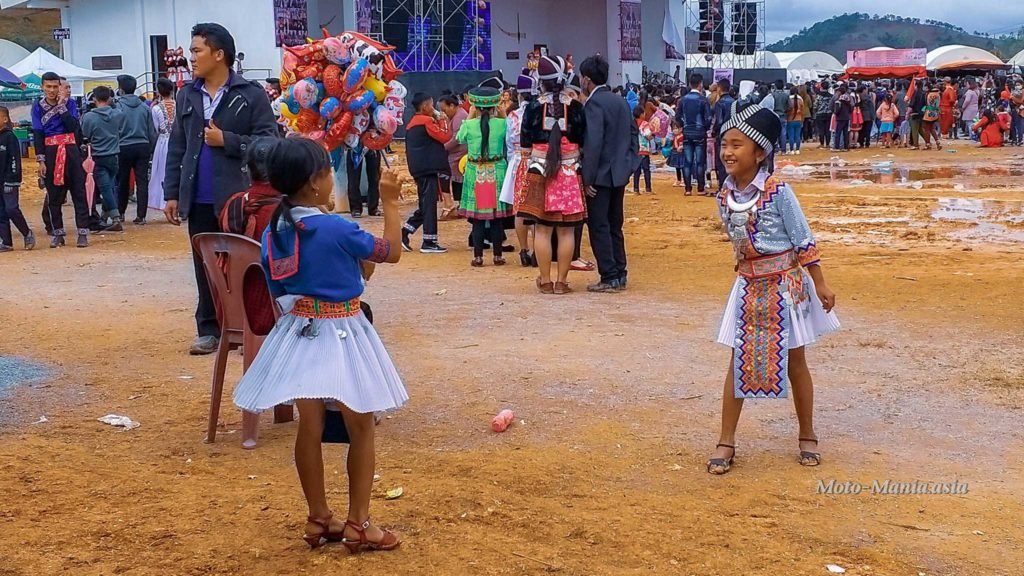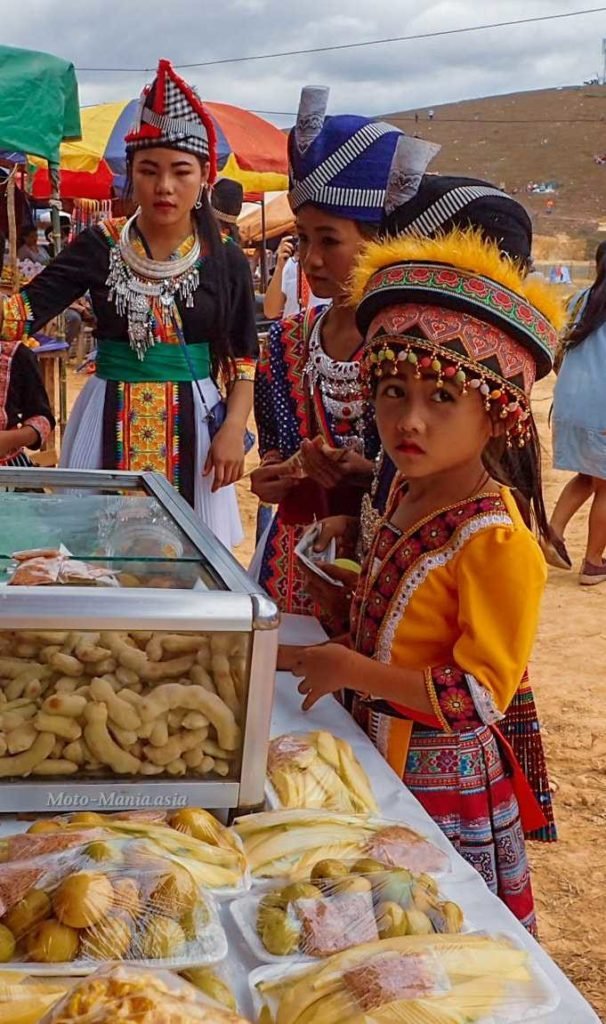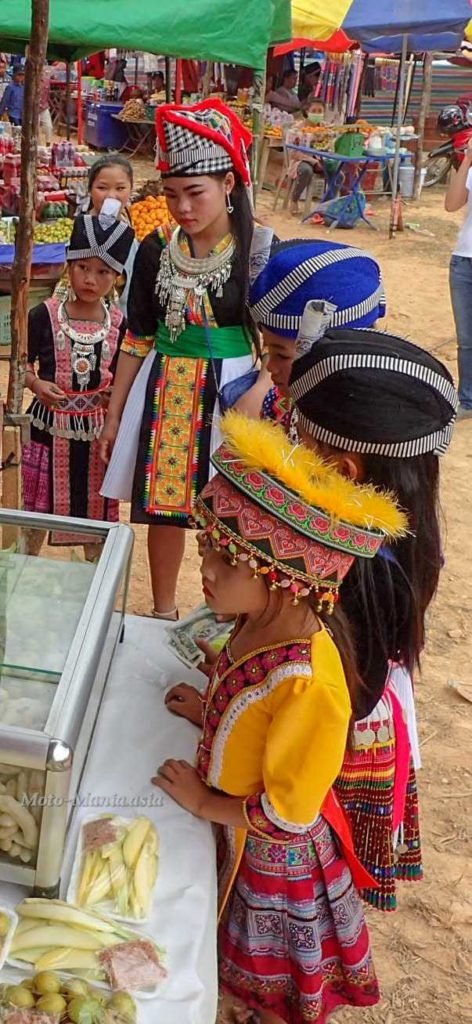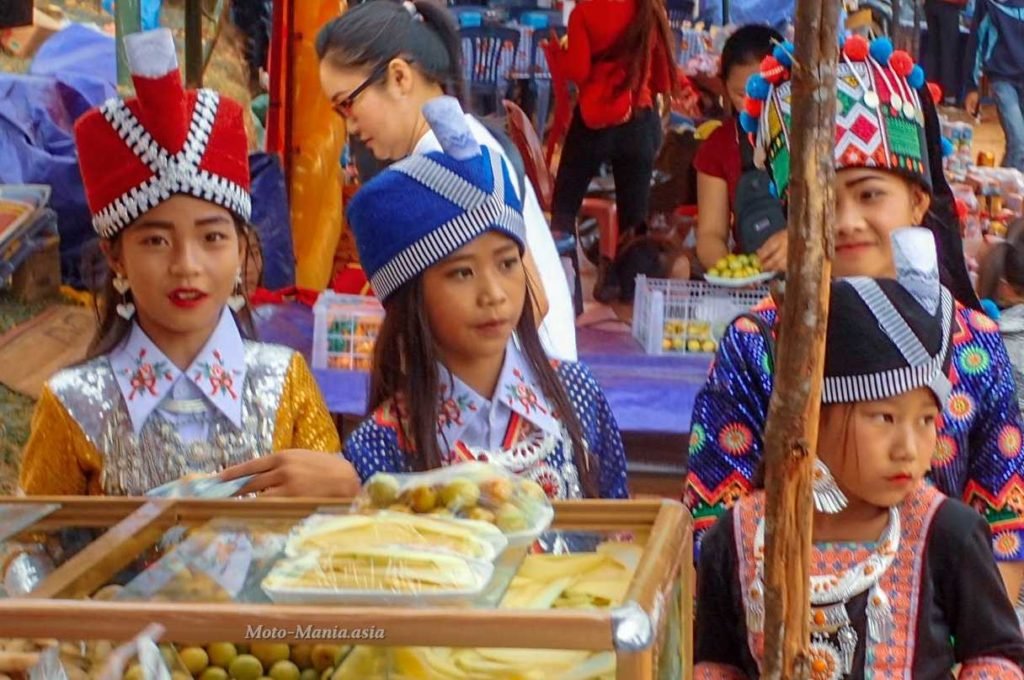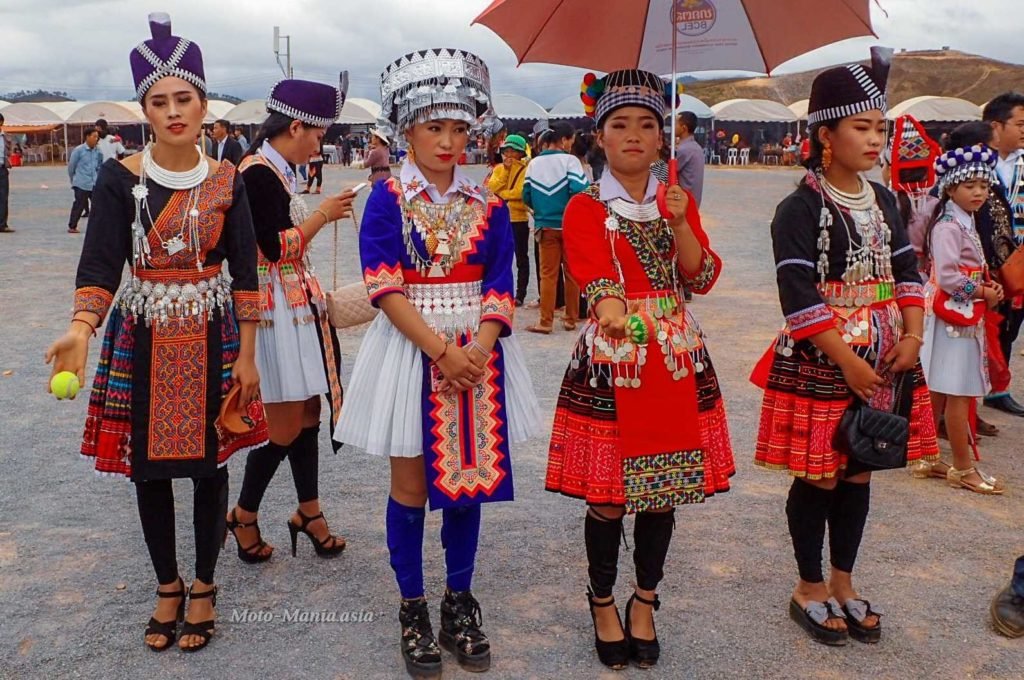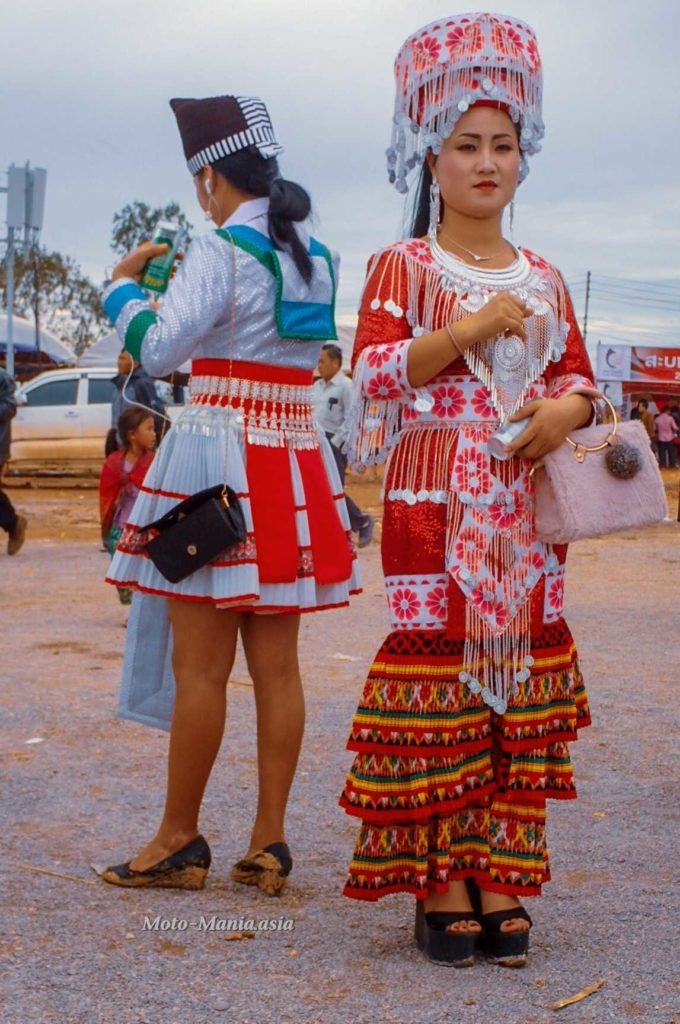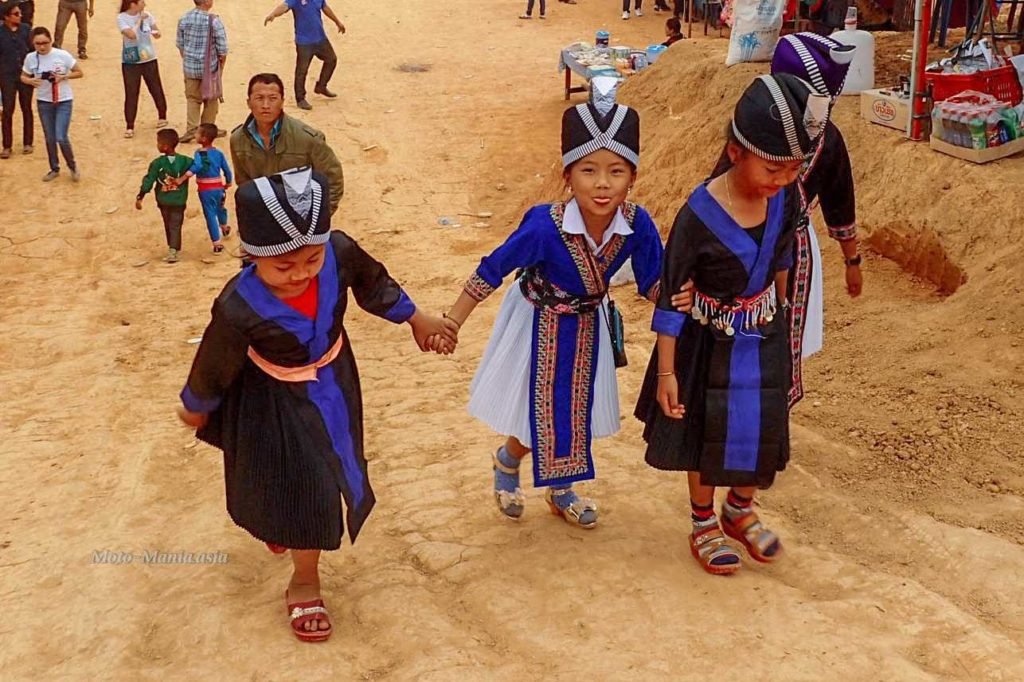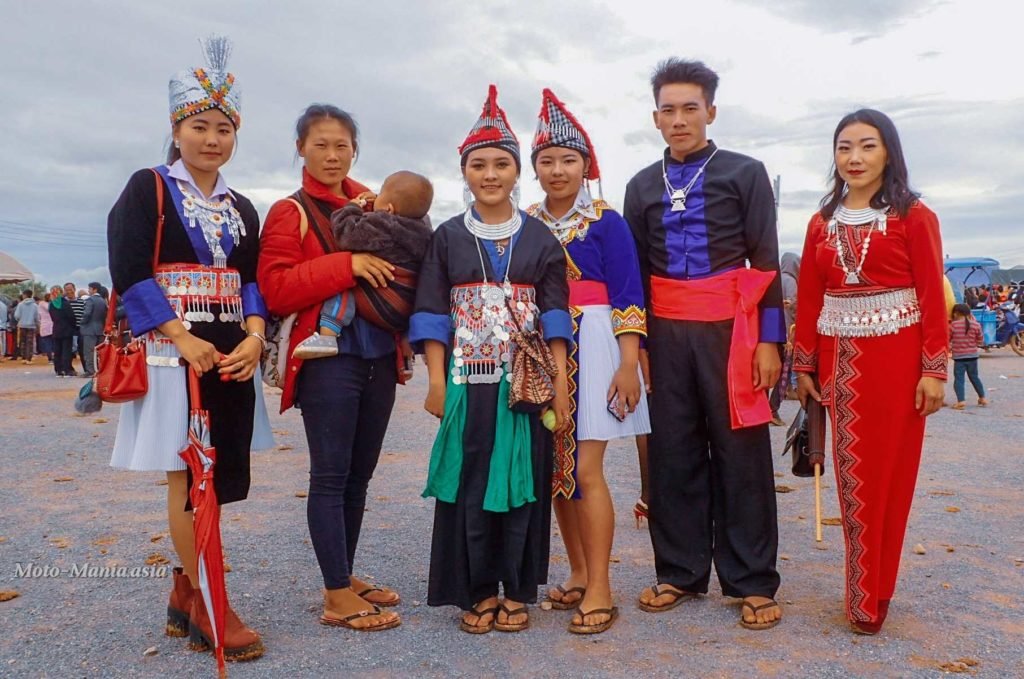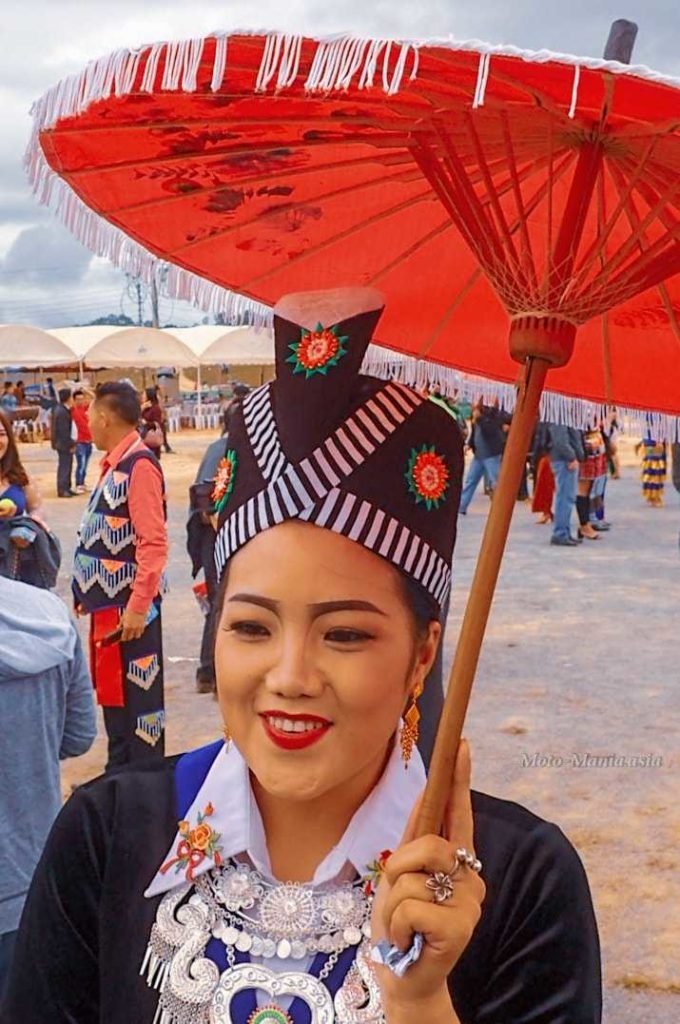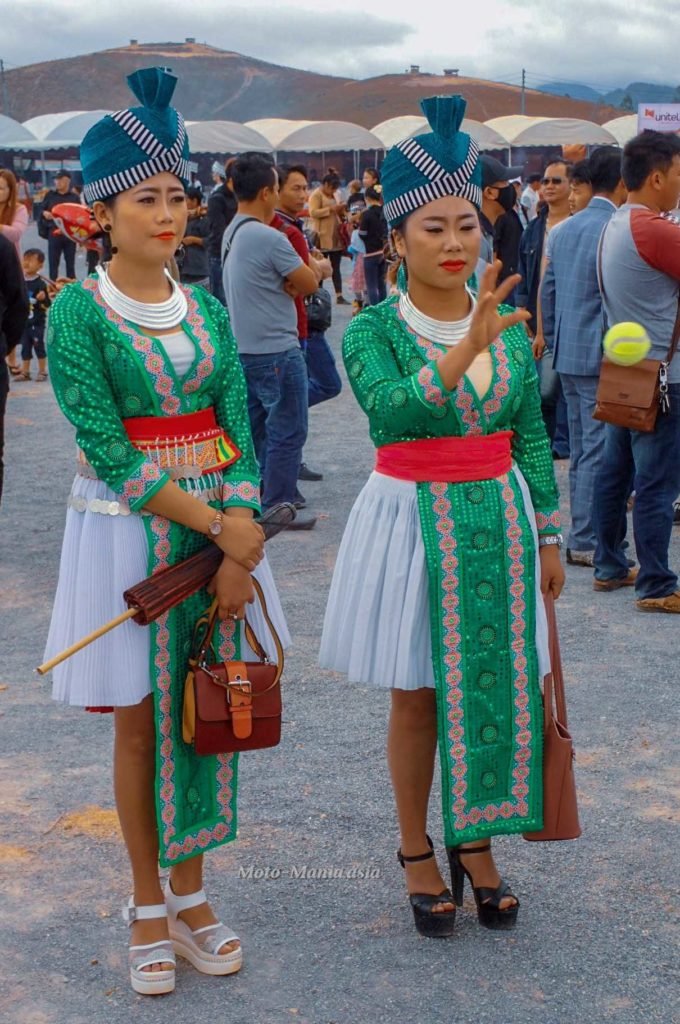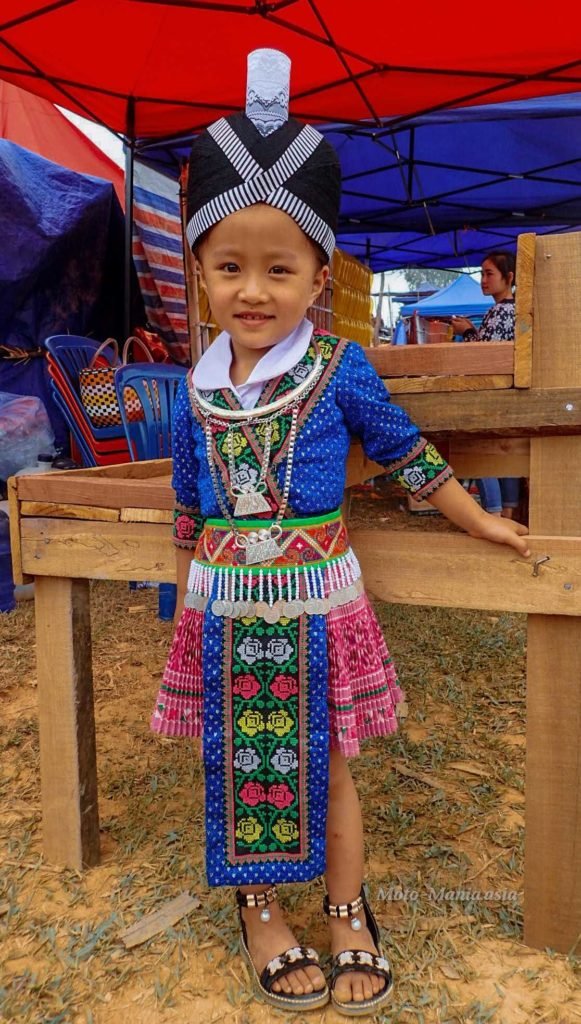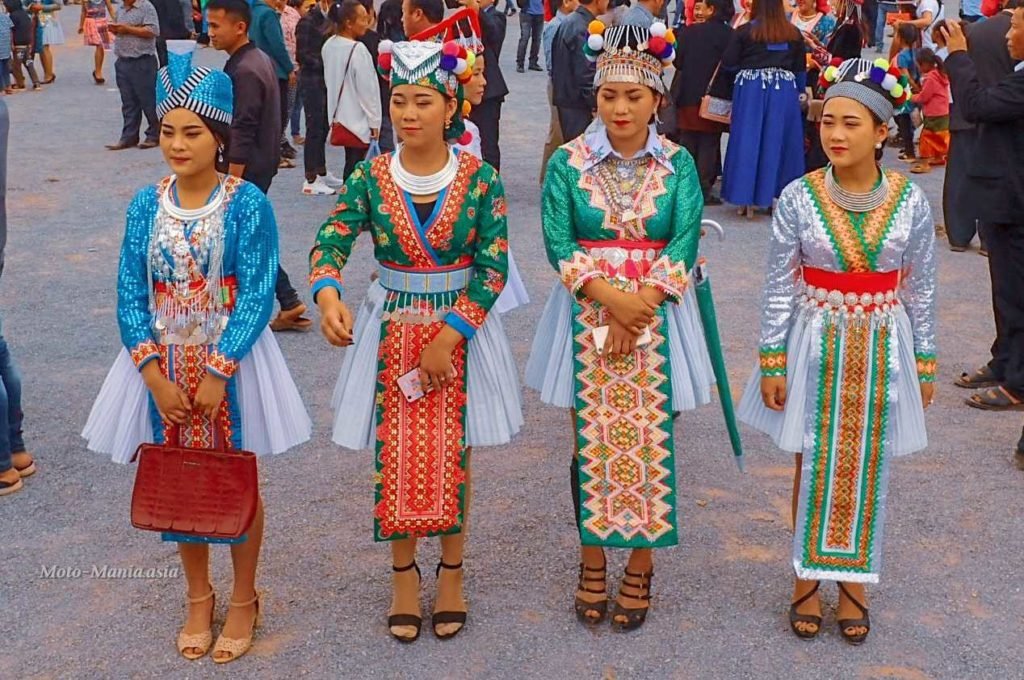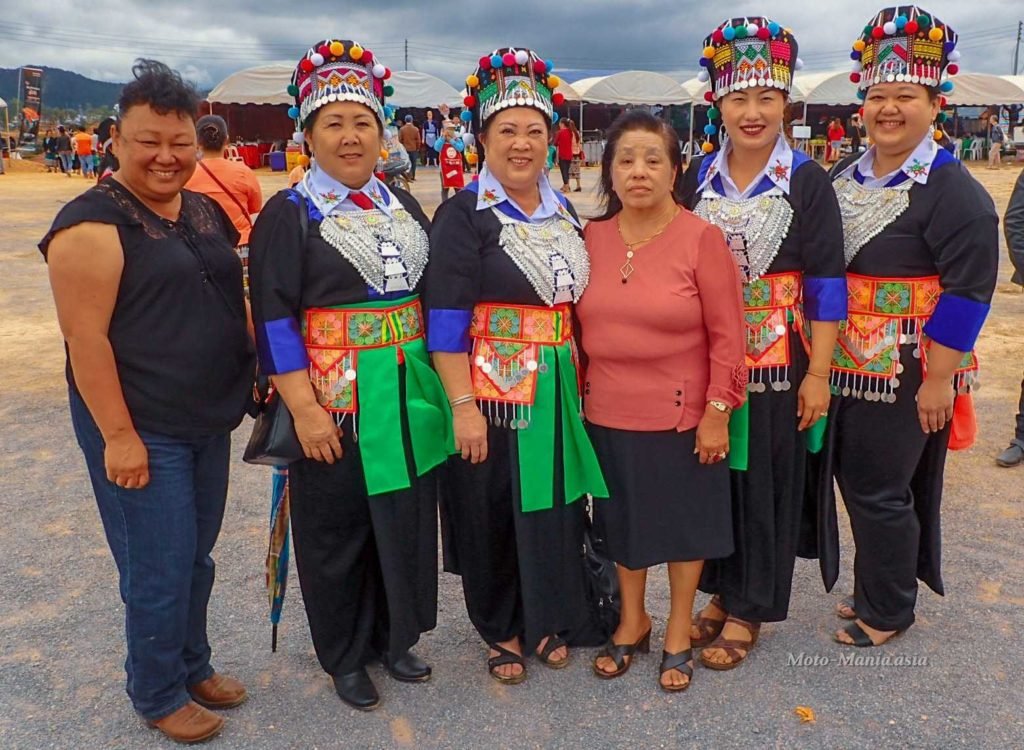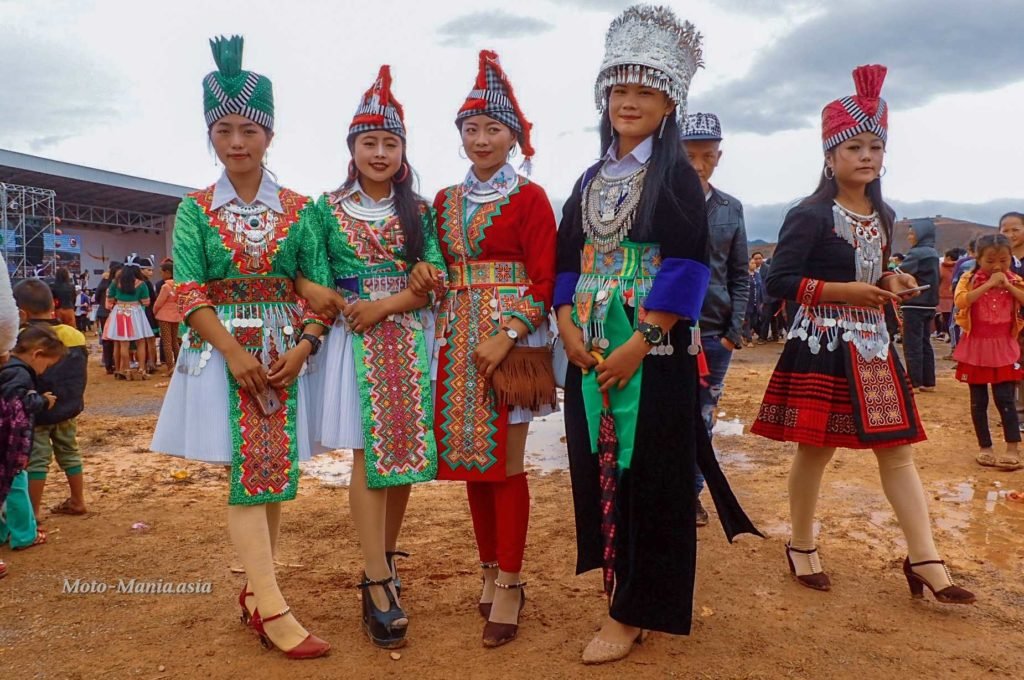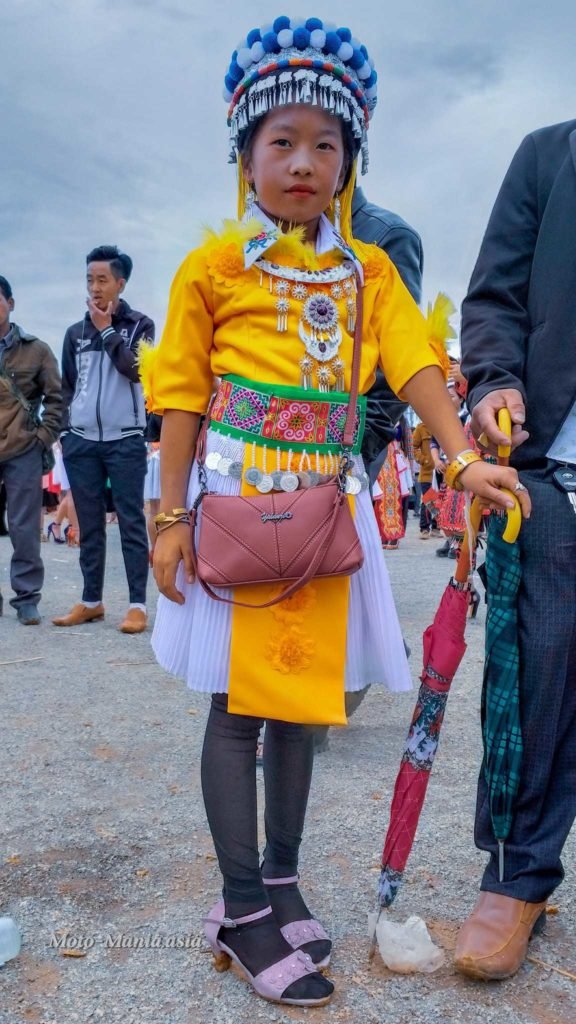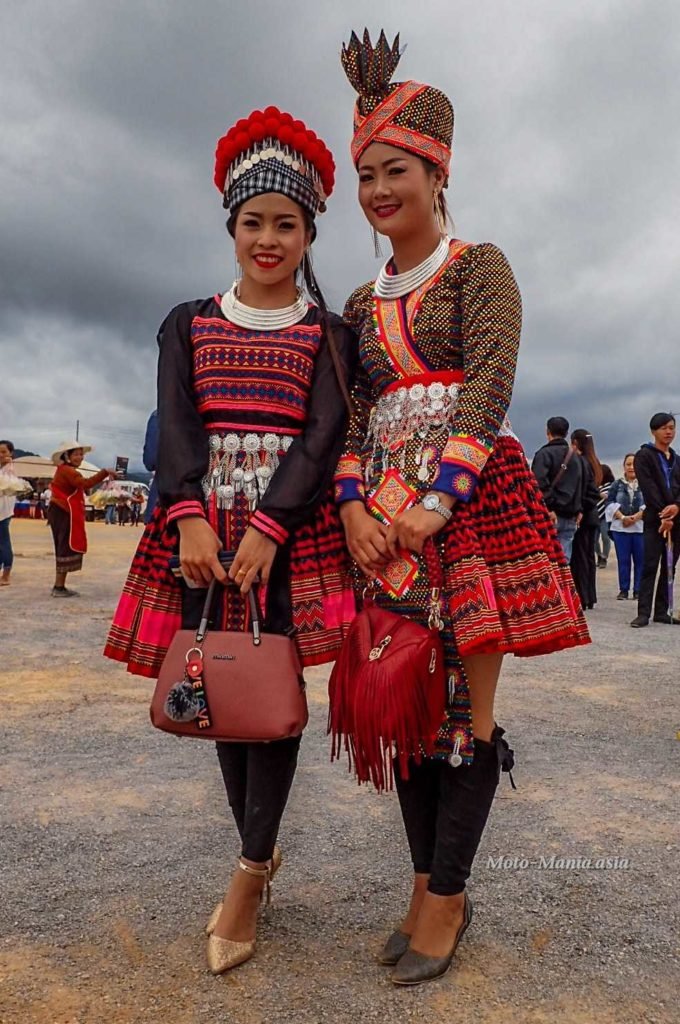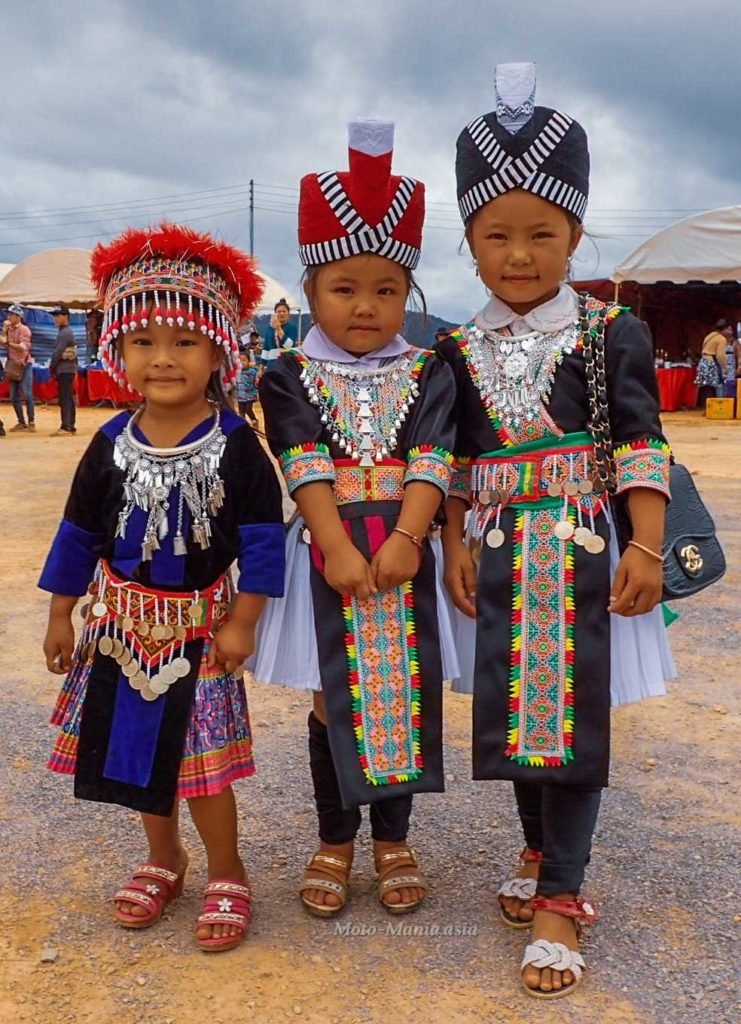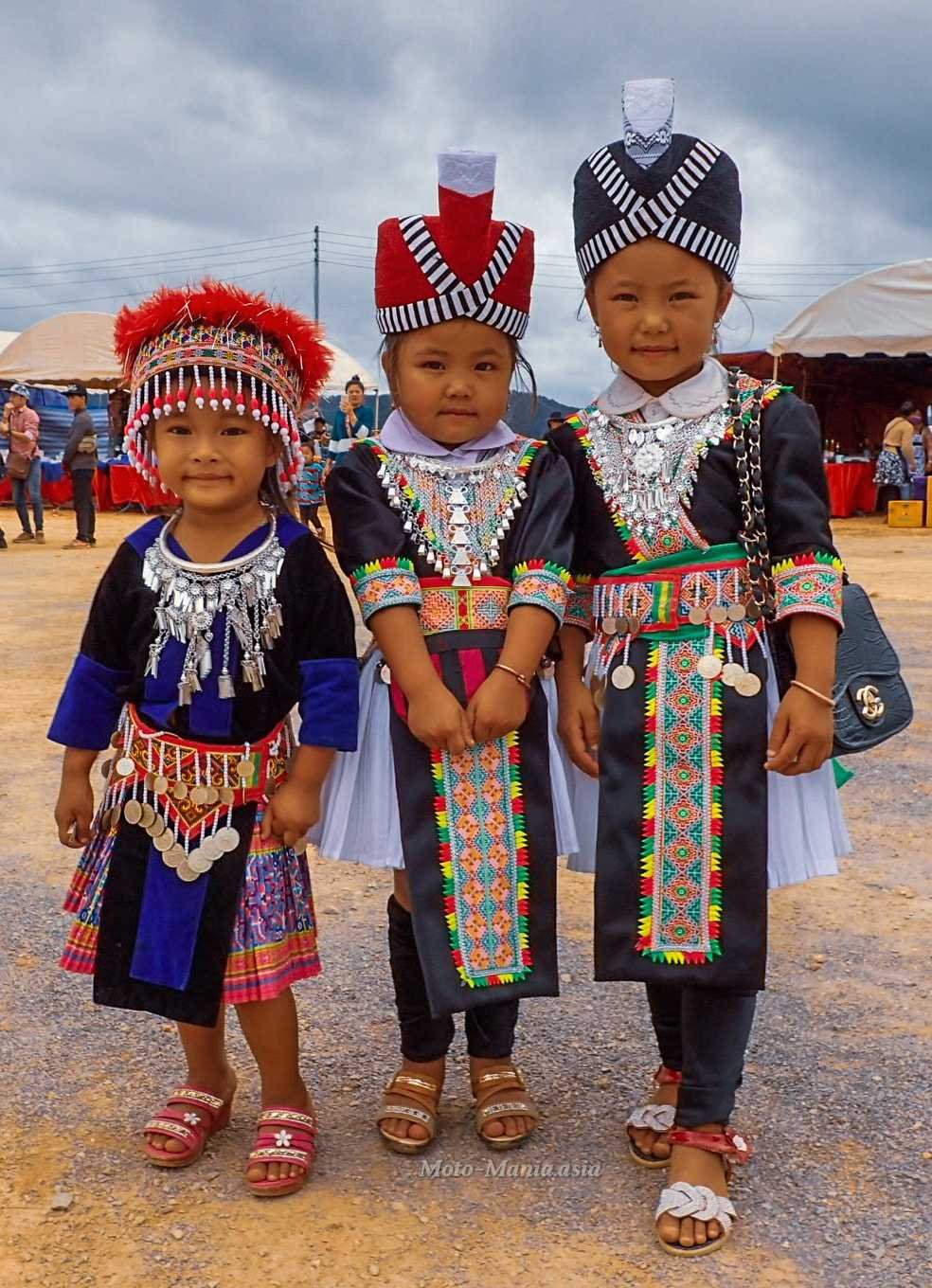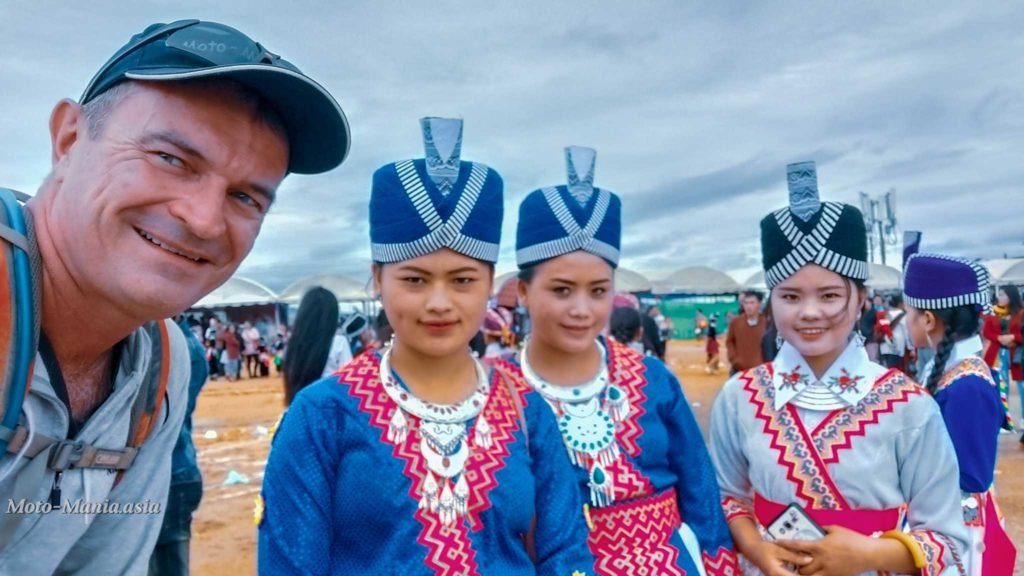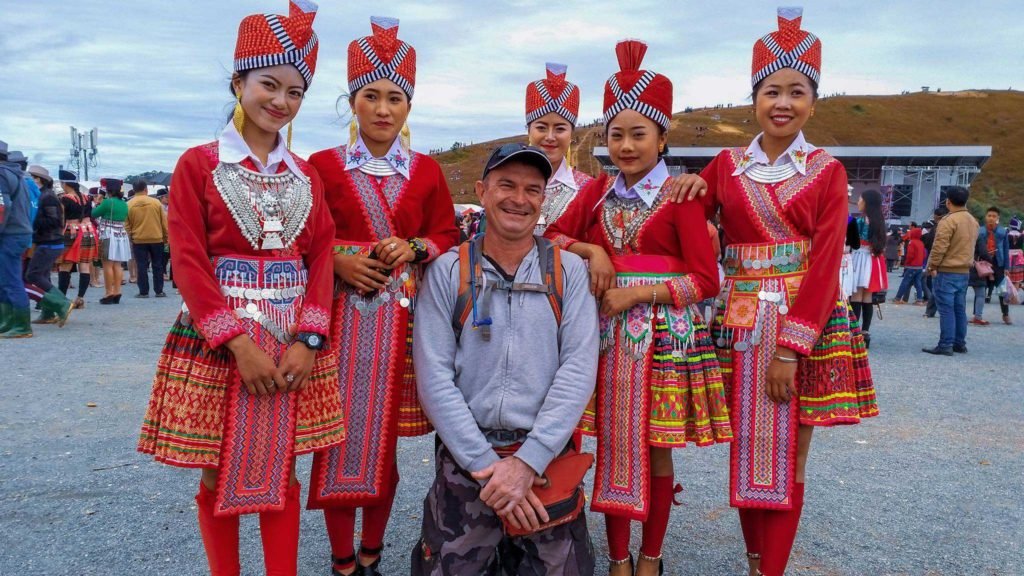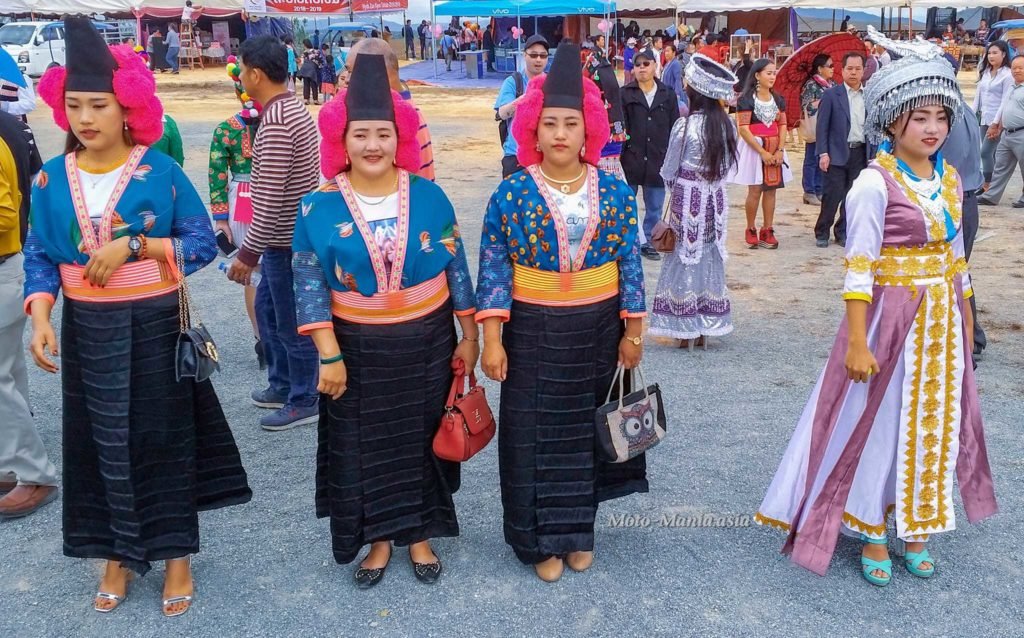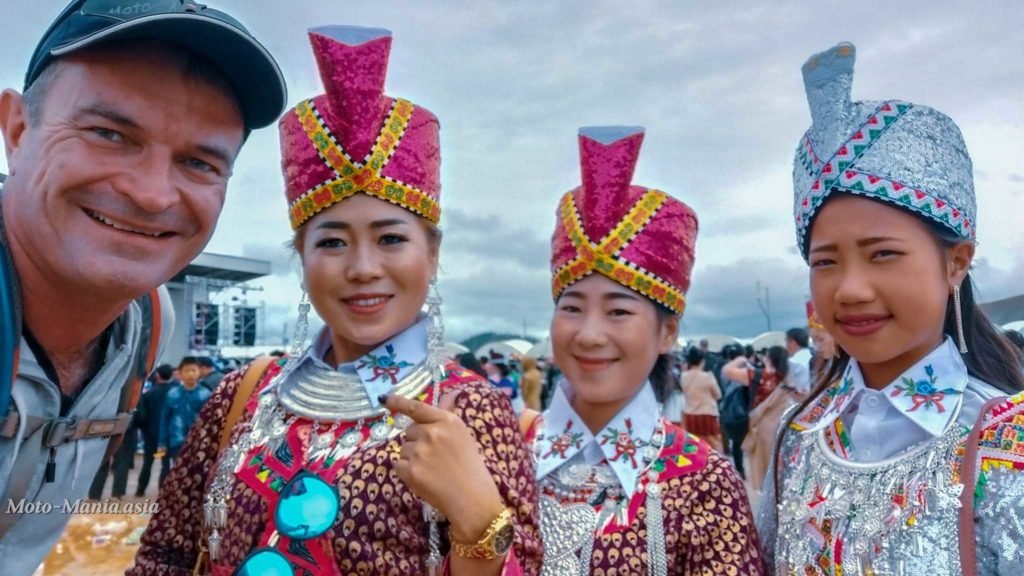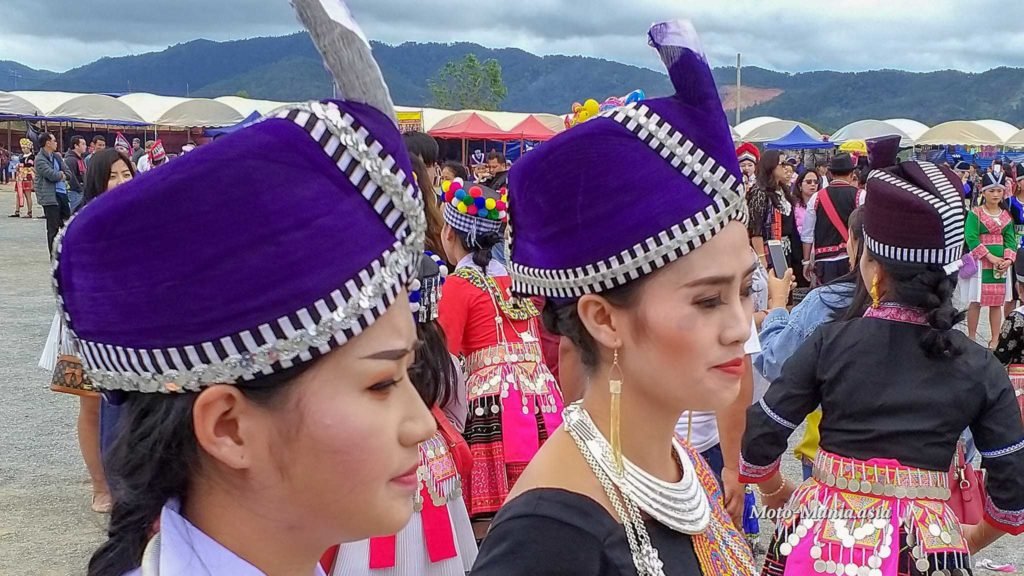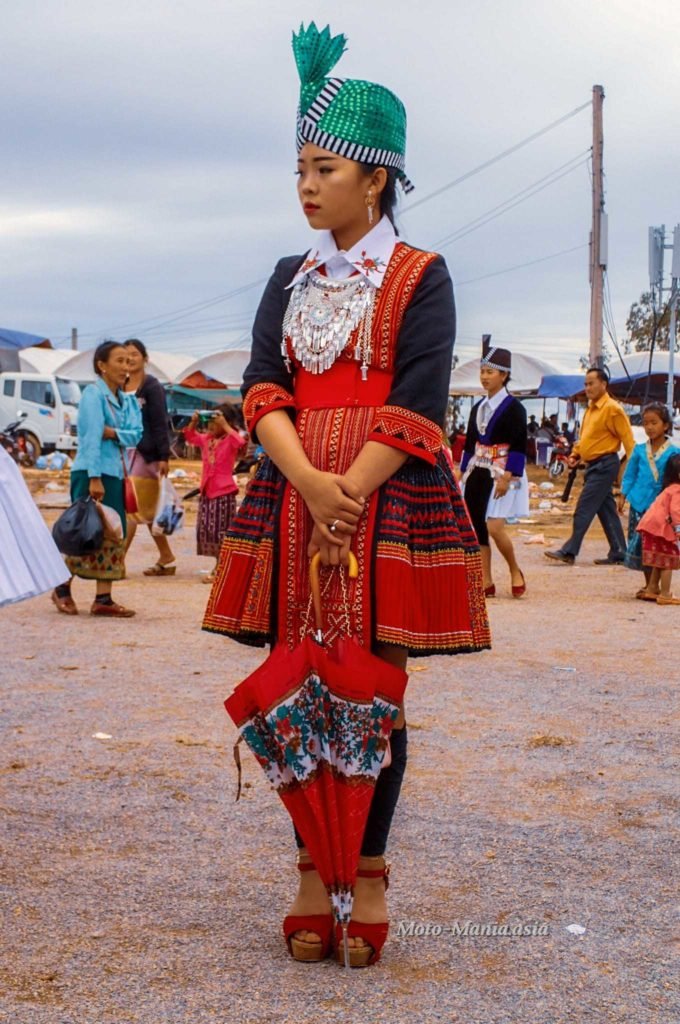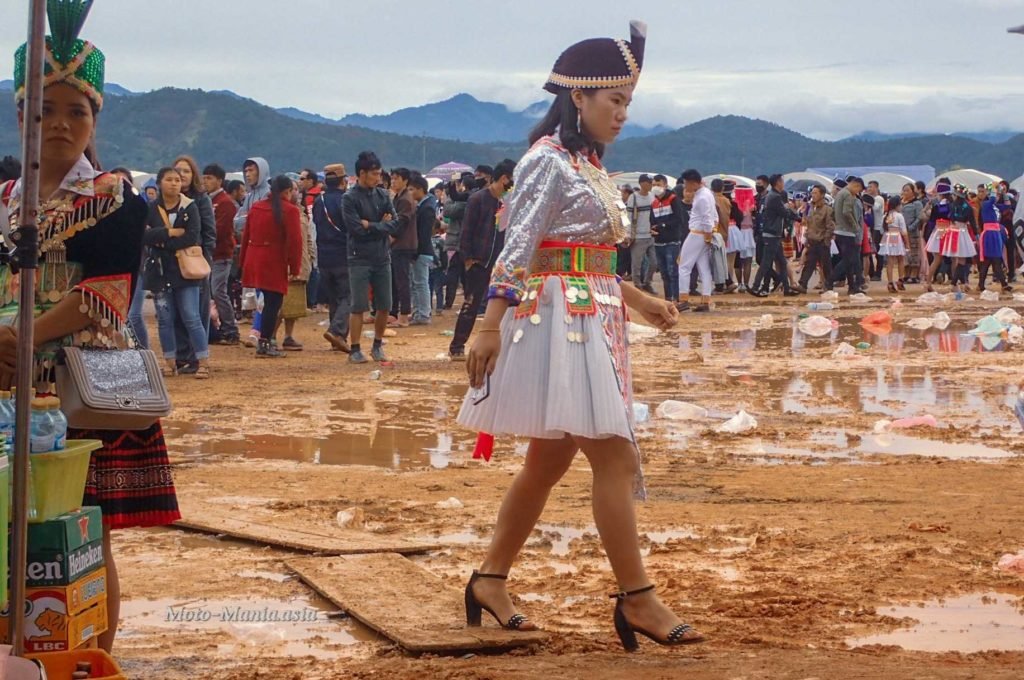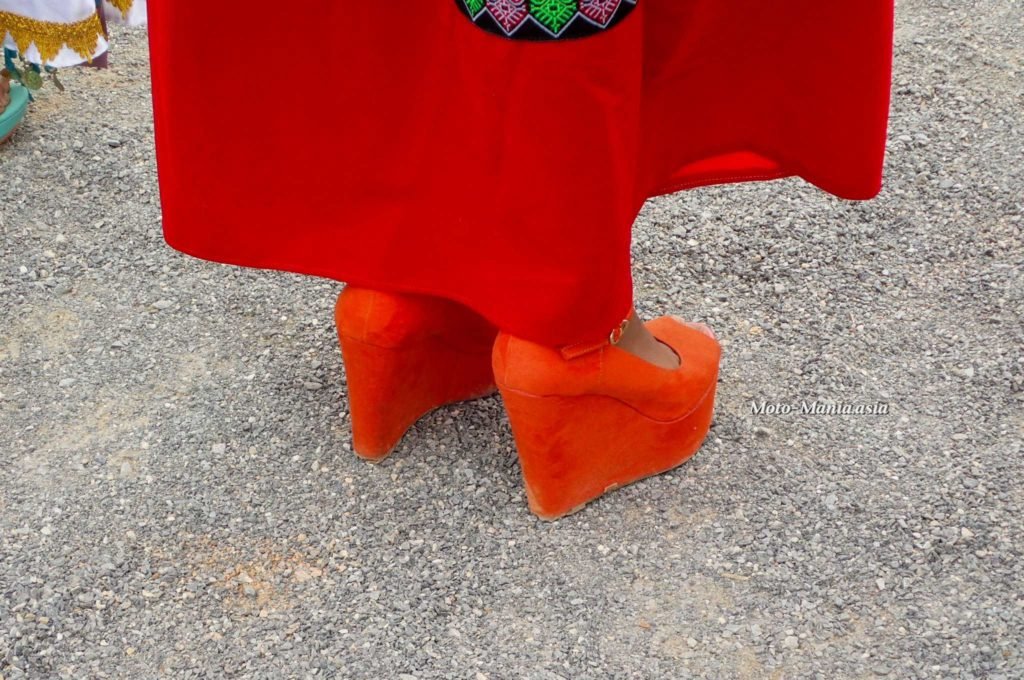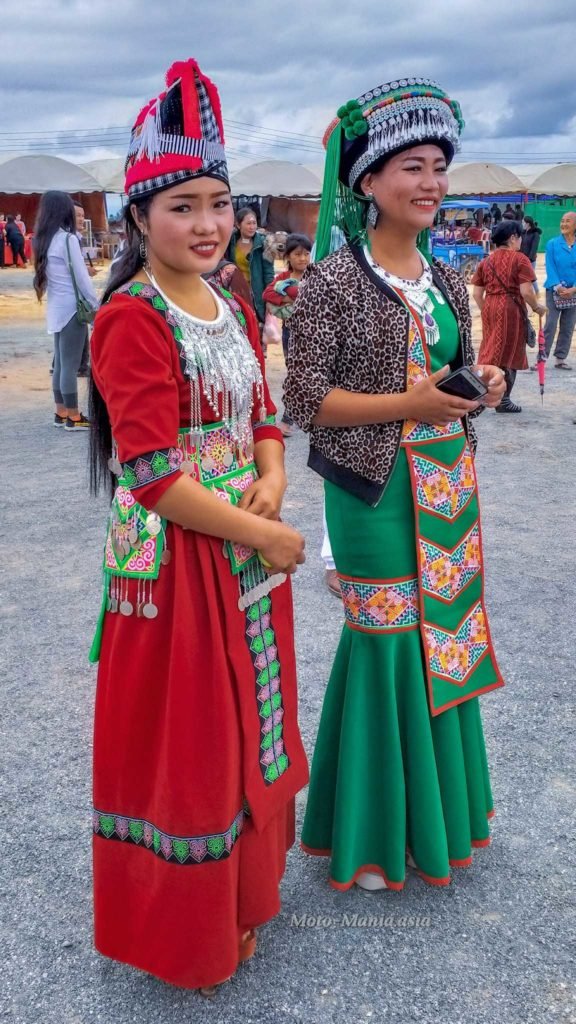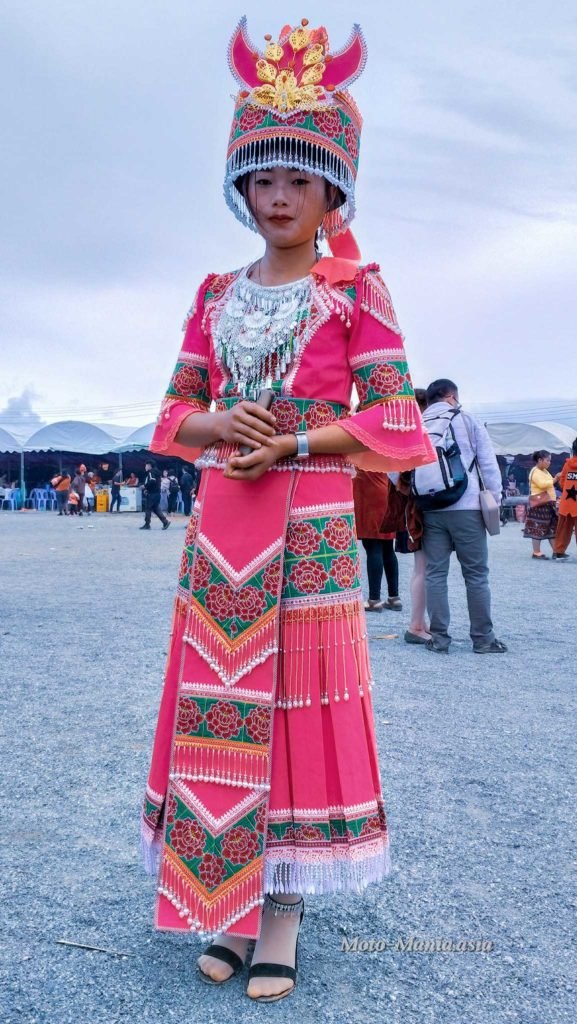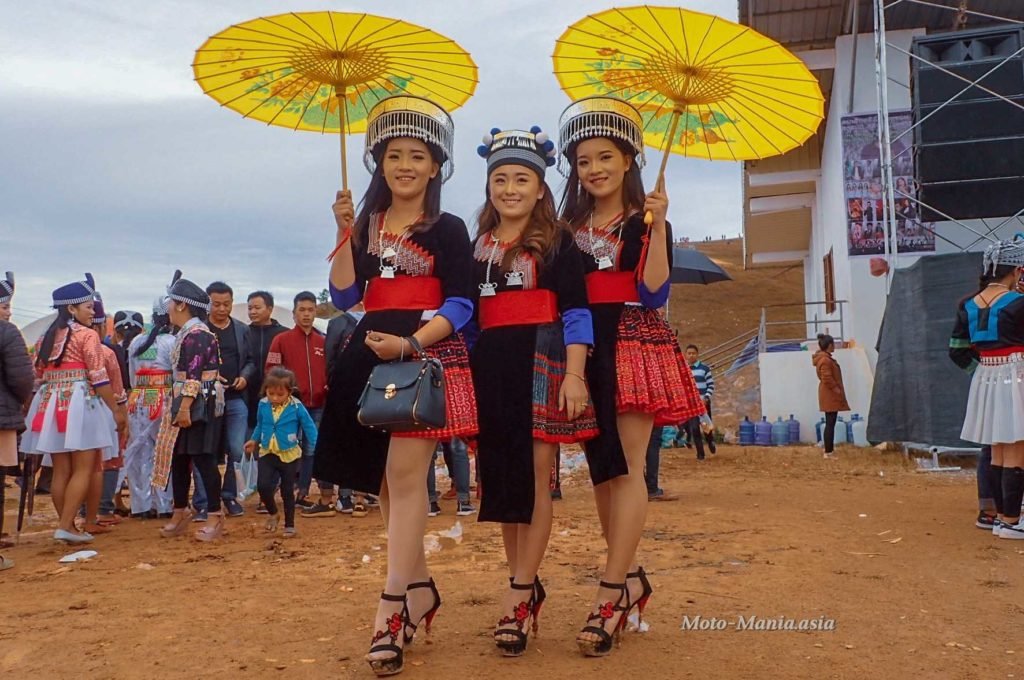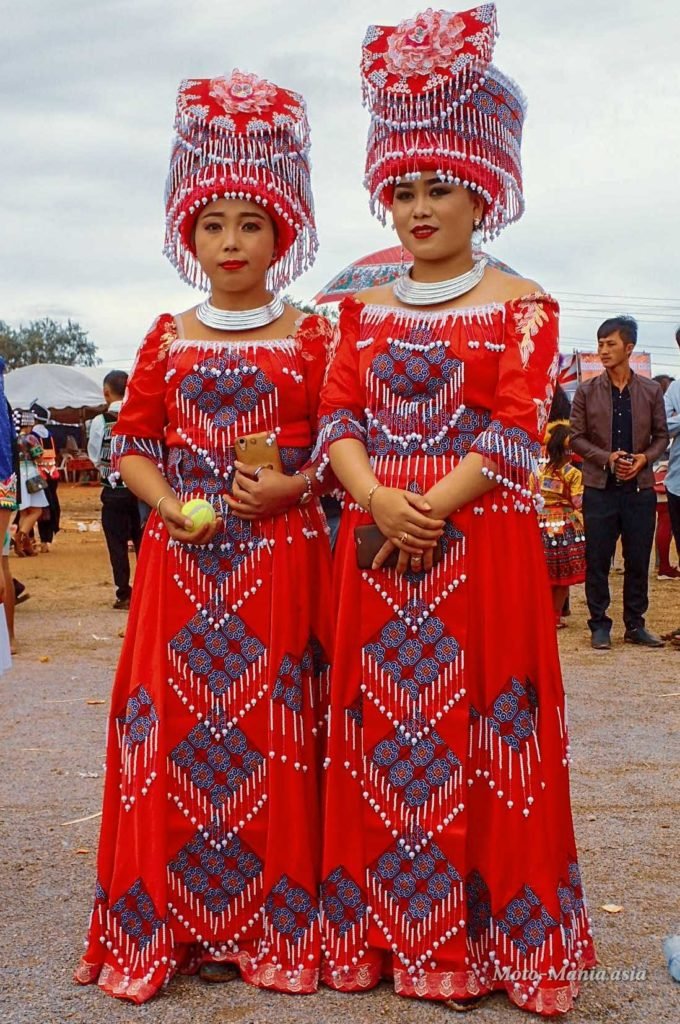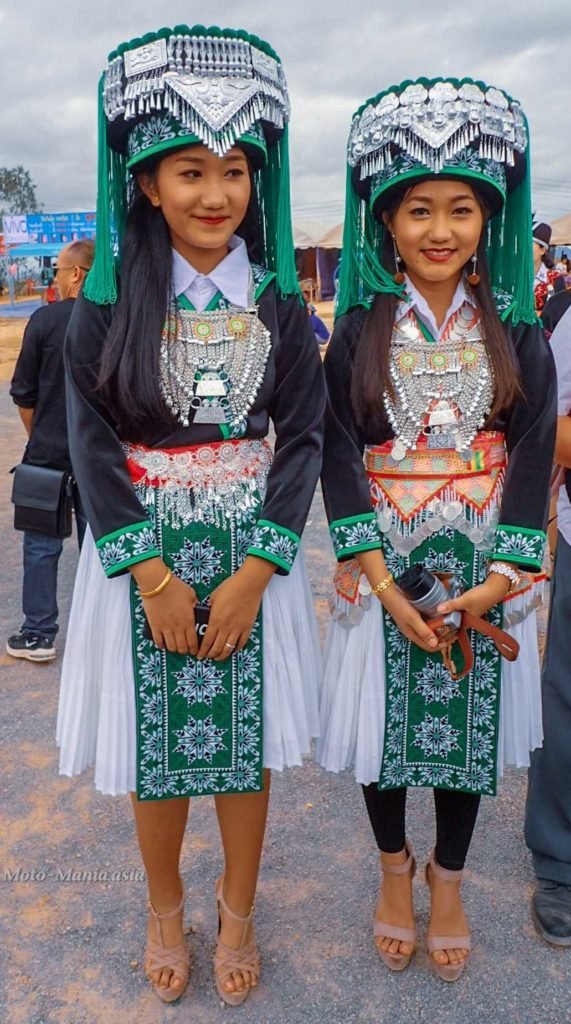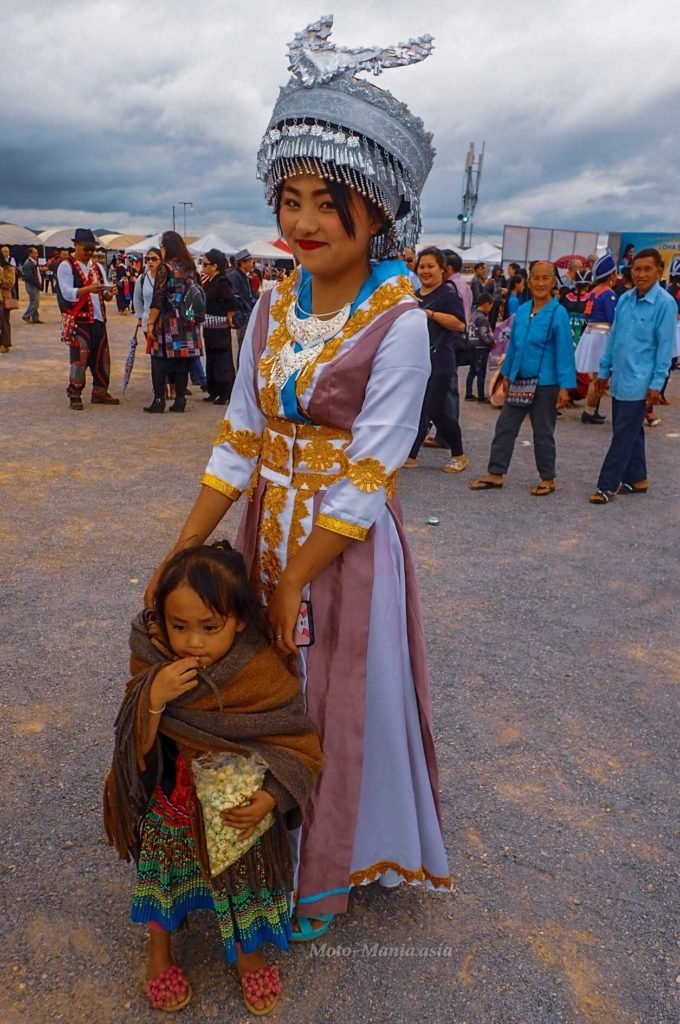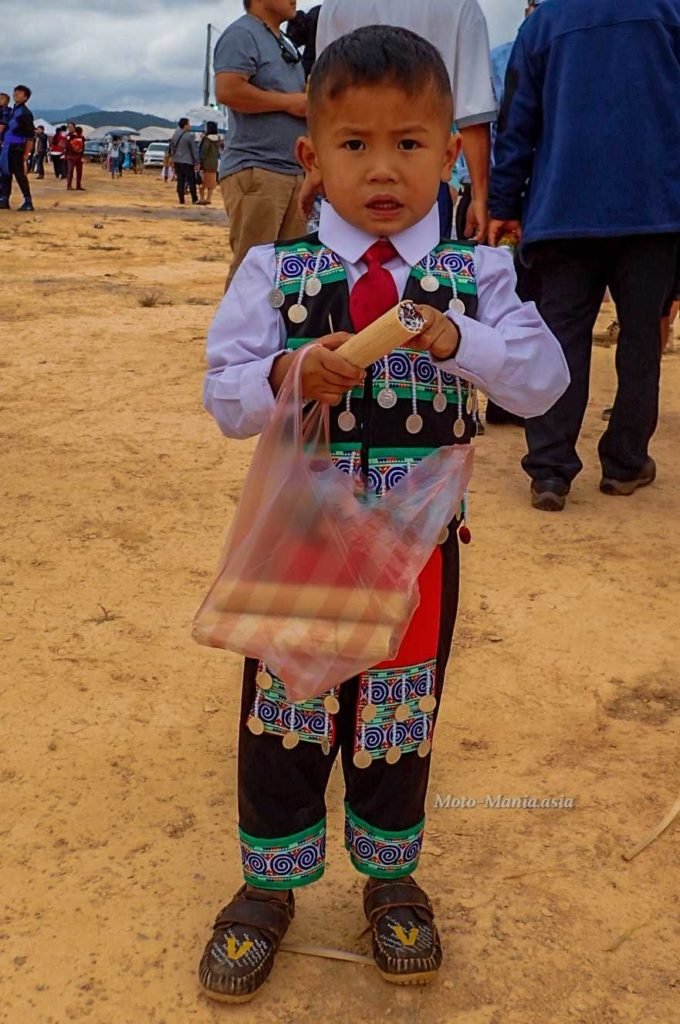 Every festival needs a fun fare.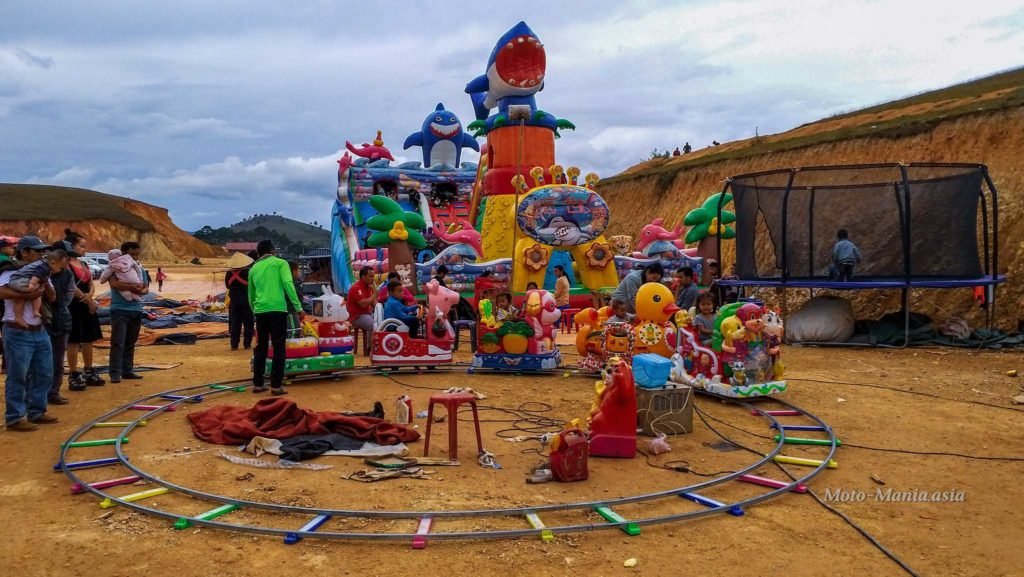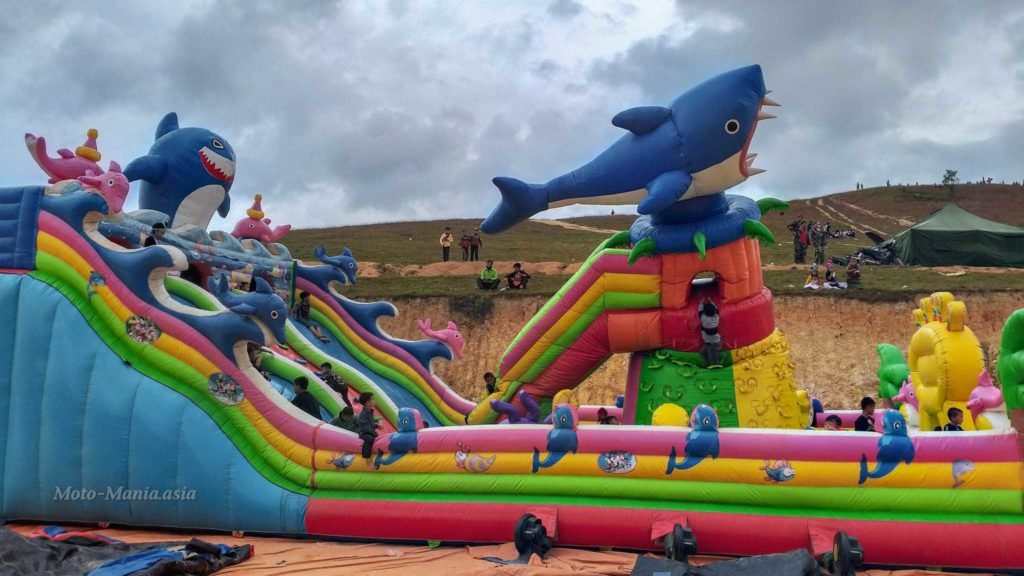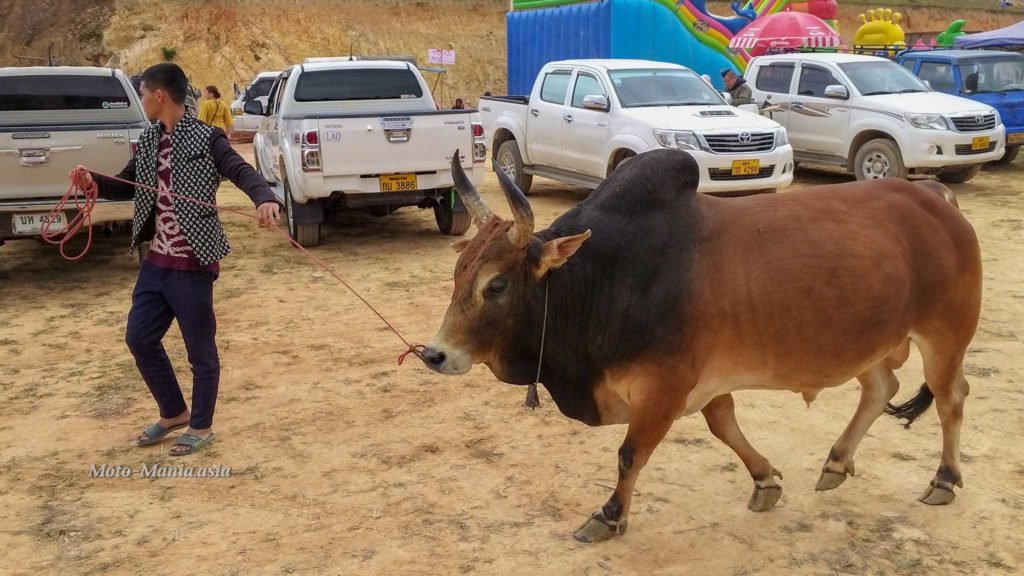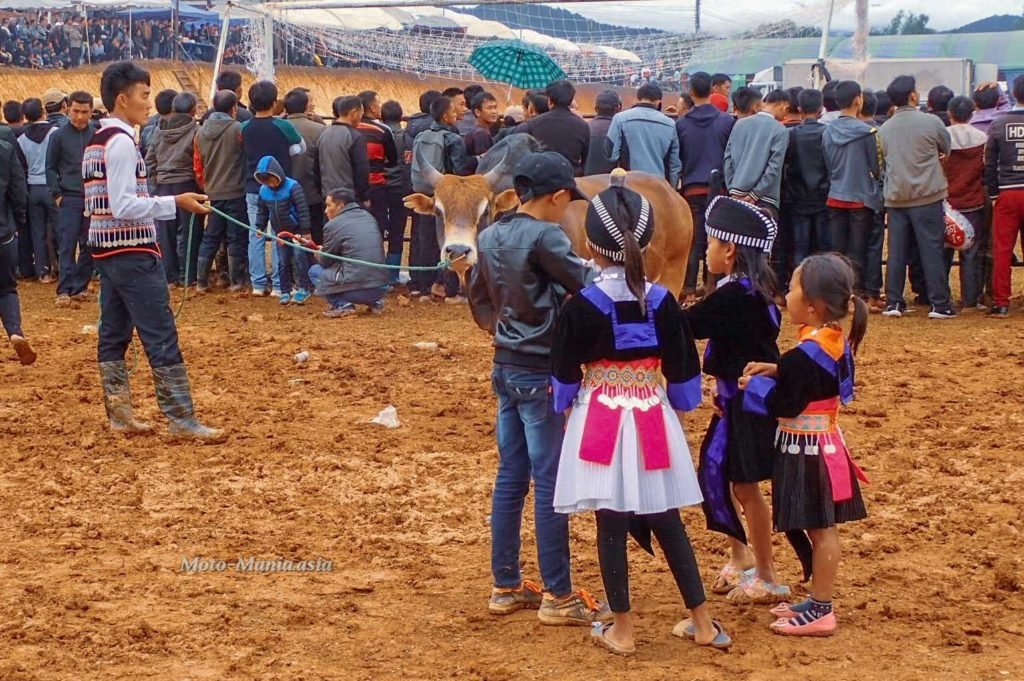 Day Two – Bull Fights
Not sure what happens to the loser ( I didn't see any beef BBQ pit).
The winner receives prize money.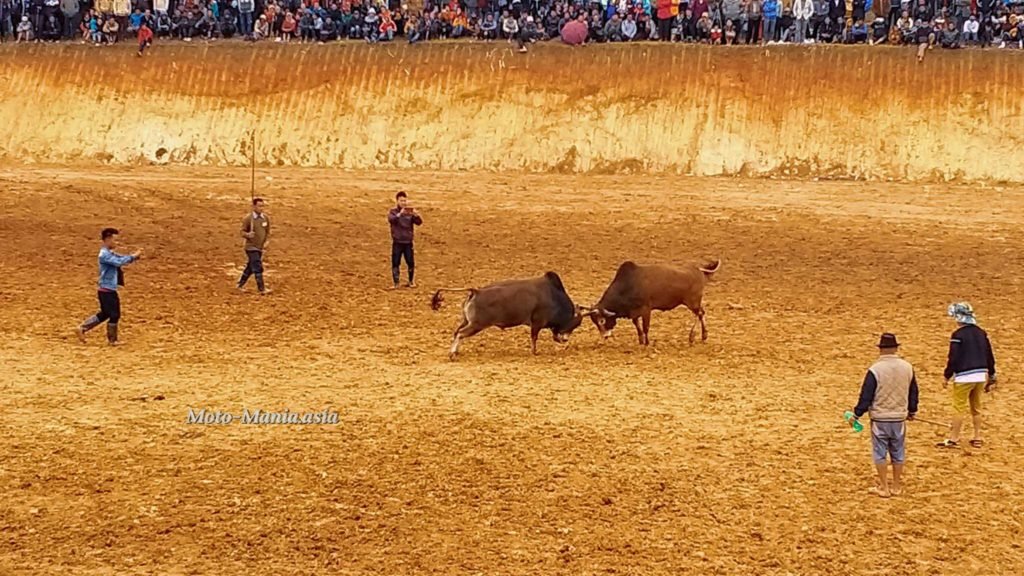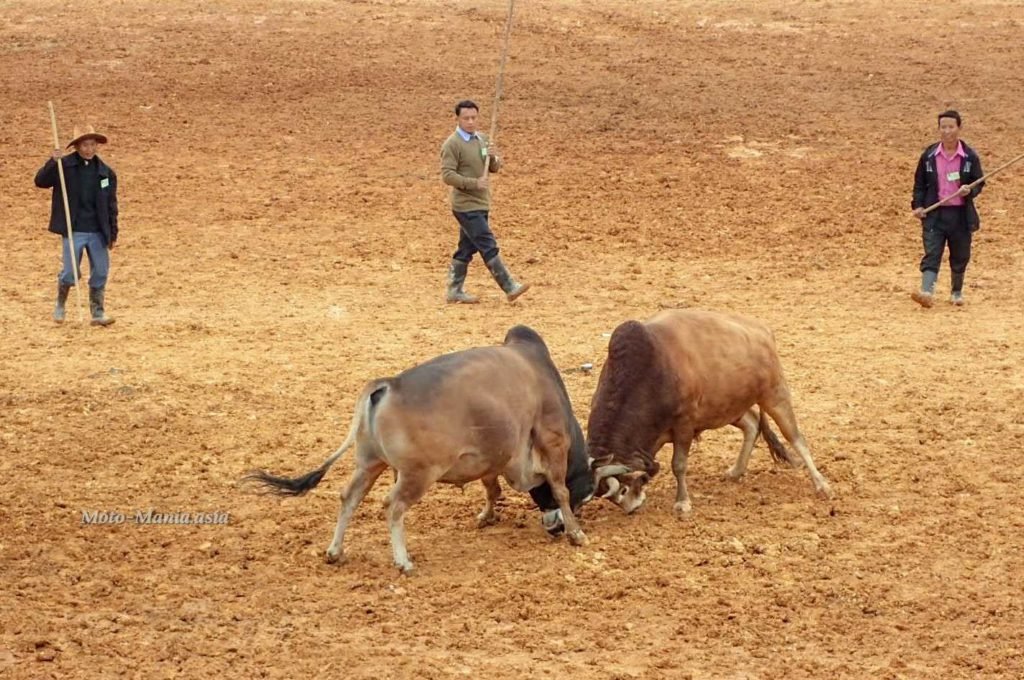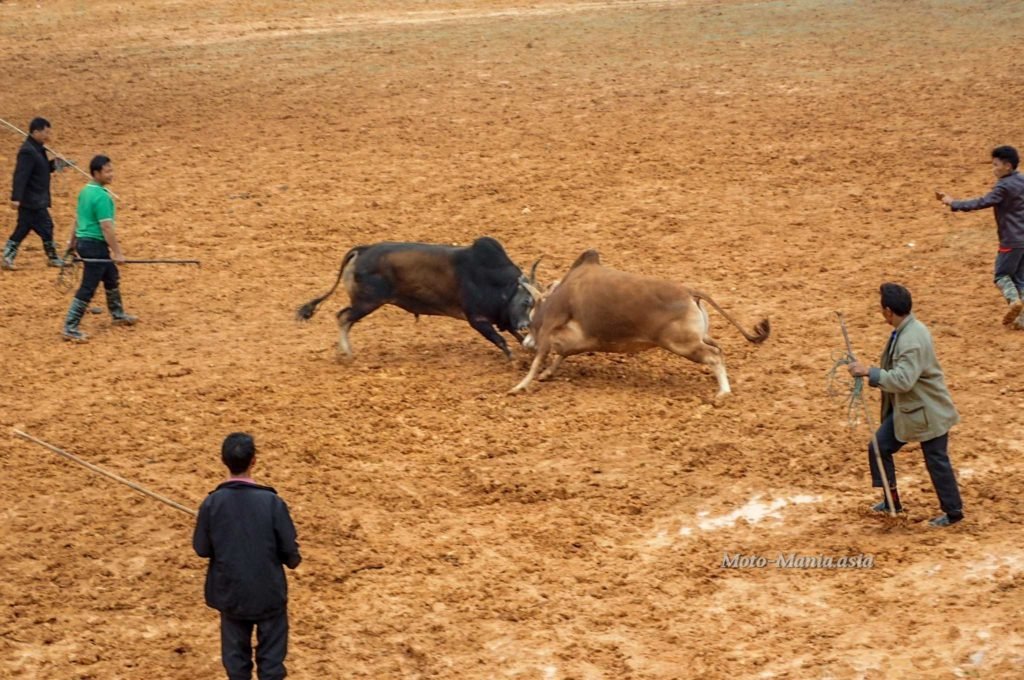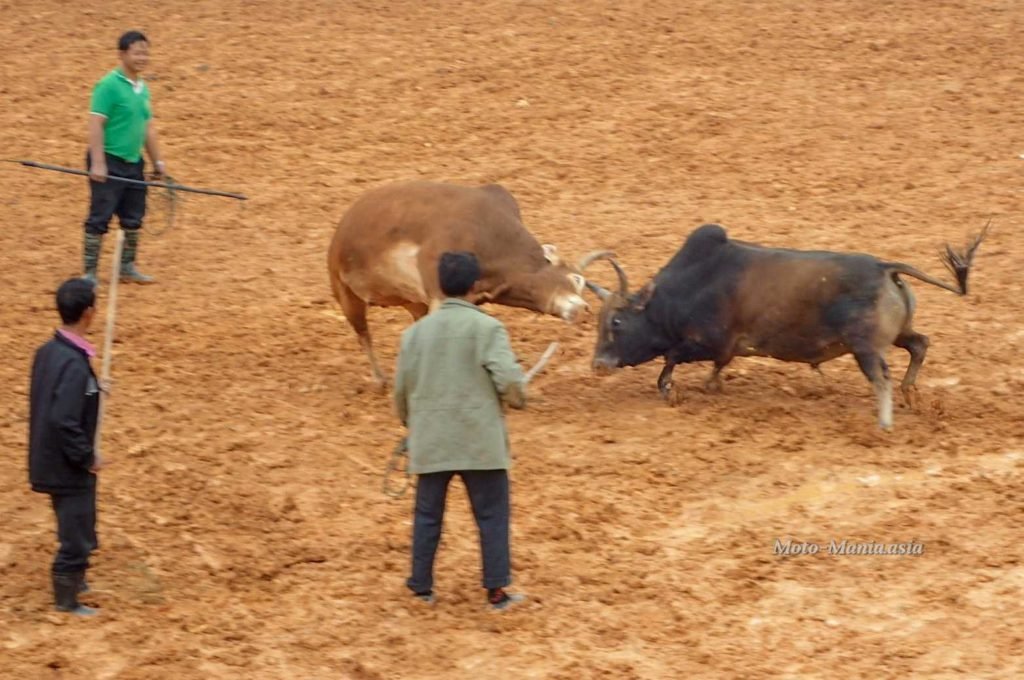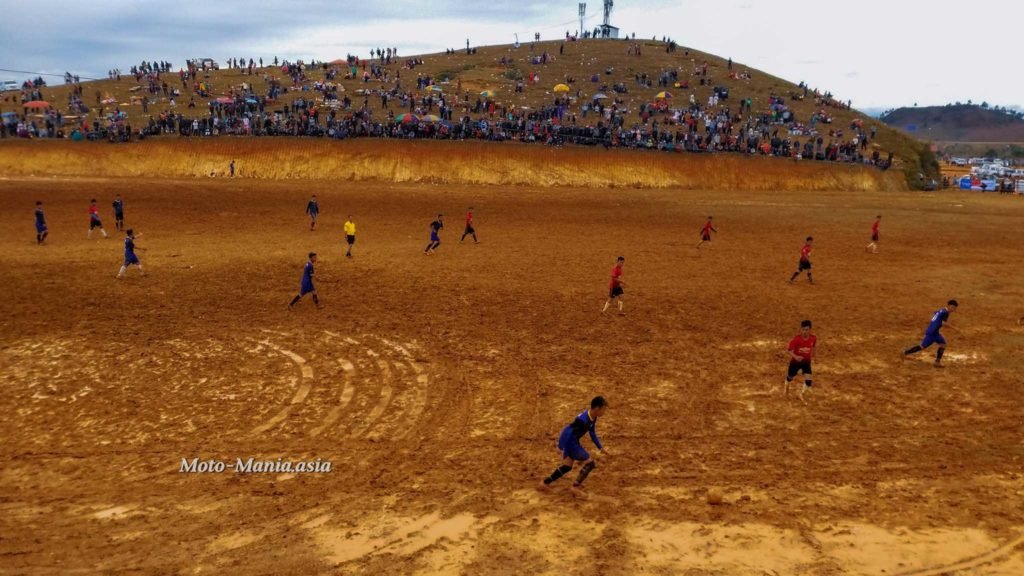 Time to leave Phonsavan
Decide to take the 1D then the 5101 to Paxsan and on to Vientiane. This route is a little ordinary compared to so many scenic routes in Laos.
Taking my time, video and photograph as much Hmong New Year activity along the way as possible in the villages as well as along the road side.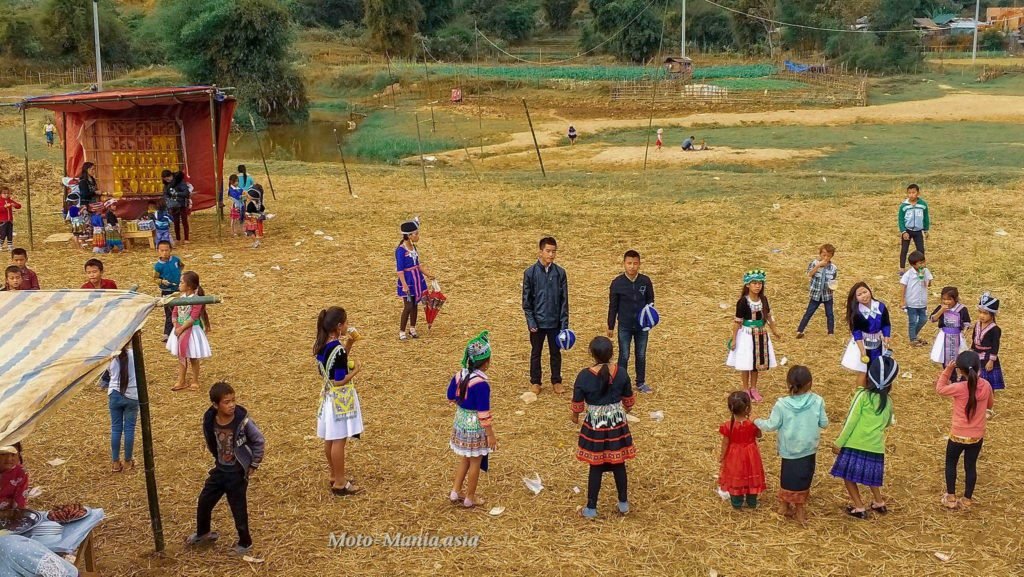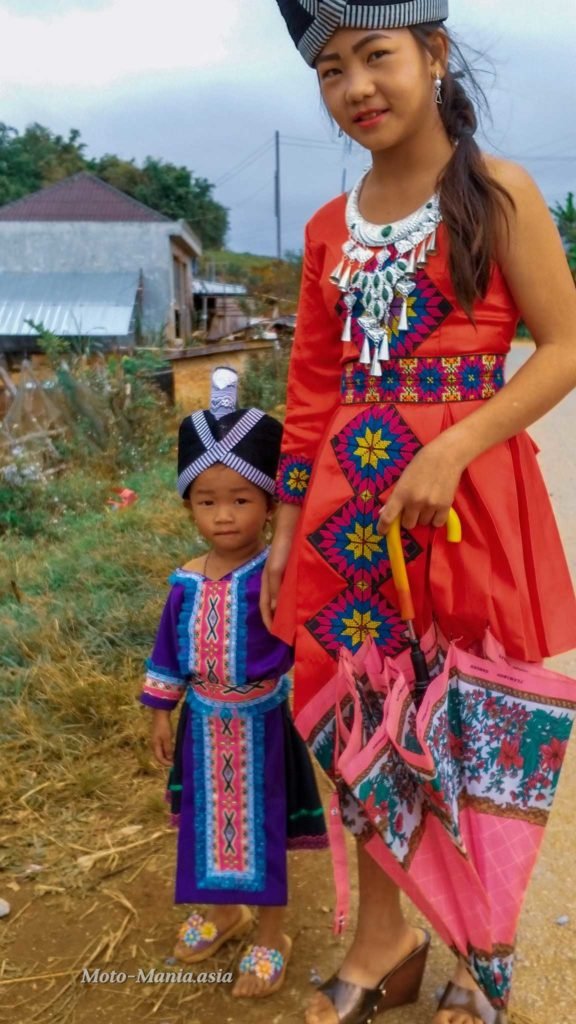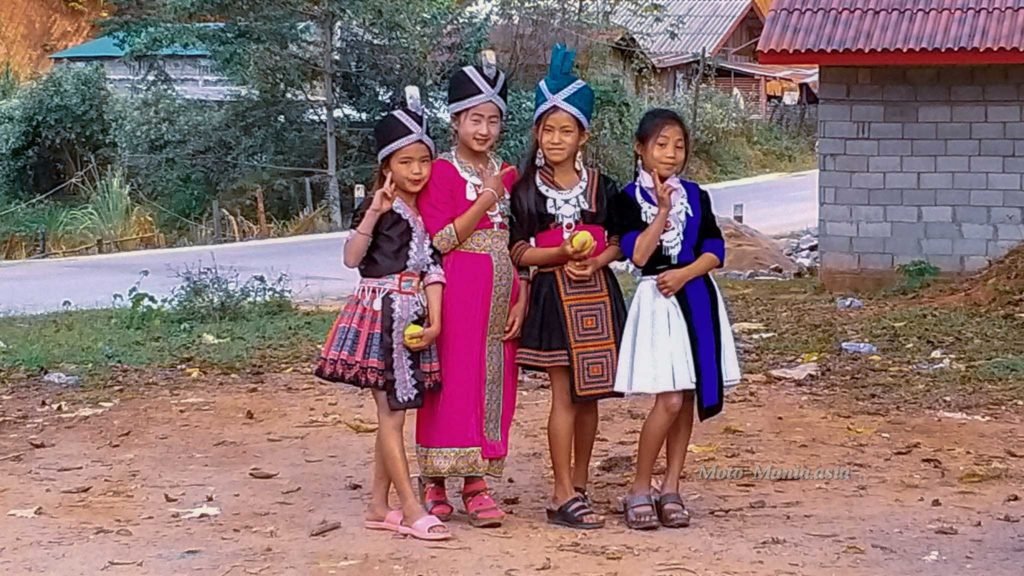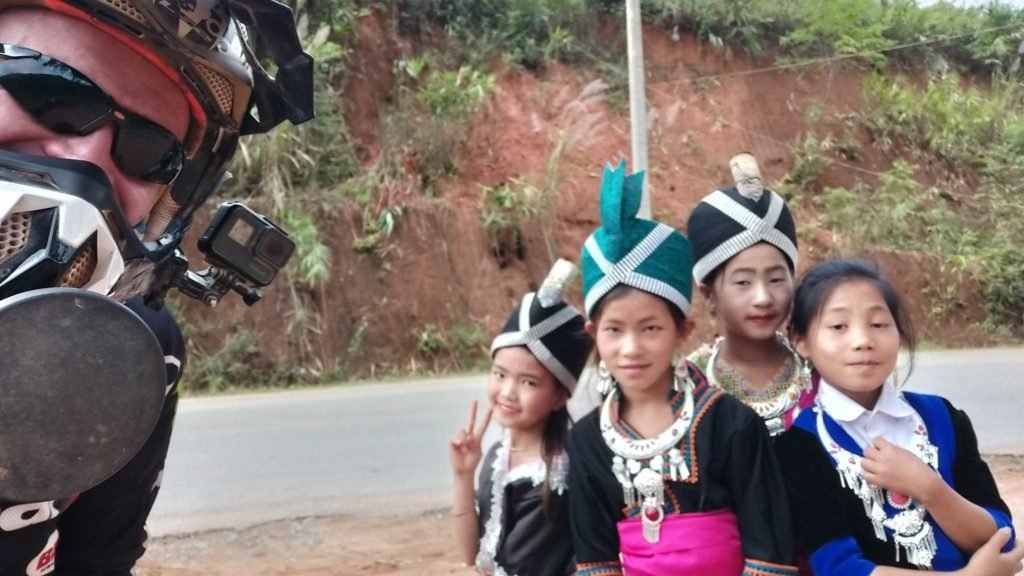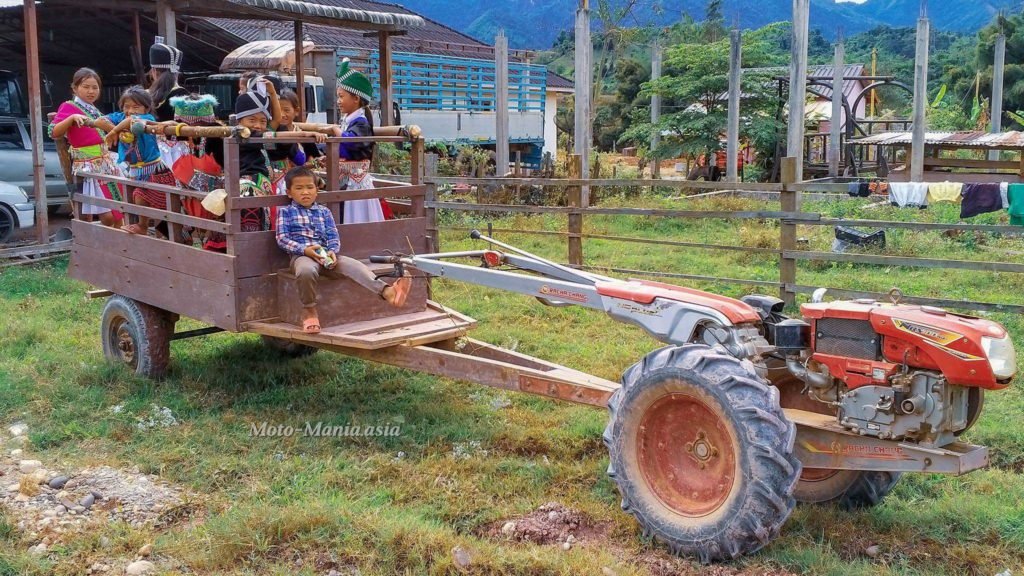 A Great Festival
The Hmong New Year runs for one month. The people are so friendly and intrigued to see you there enjoying the fun with them. Can't recommend attending Hmong New Year in Phonsavan enough.
The province has one of the largest Hmong populations in Laos. You are guaranteed a great time.
Also interesting to see the American Hmong visiting. They still hold on to their culture. I was approached numerous times and asked if I was American. When I said Australian. They proudly stated "We are American".
When interacting with the locals at the festival grounds. I was asked countless times if I was enjoying myself. Pretty decent English in most cases. Asked for photo's as well, not only me taking photo's.
If you are looking for a fun few days.
Check out the sites in Phonsavan combined with Hmong New Year.
Cheers
Brian