Hin Dat Hot Springs
GPS Co-ordinates 14.625178, 98.725890
The hotsprings are 20 km south of Thong Pha Phum or 130km from Kanchanaburi town.
Half an hour from Hell Fire Pass.
Accessible via highway 323 Kanchanaburi – Sangkhaburi at KM marker 105.
Approximately 300 metres from the 323 up the road
Originally developed by the occupying Japanese forces during the construction of the Burma railway – World War II.
The pools water temperature is between 40 and 50 Celsius. One pool warmer than the other.
The hot spring is along a cool stream of fresh flowing water only a few metres away.
In the height of the dry season. The stream can run low or dry.
Best visited in the rainy season or cooler months,
We usually visit after 8 pm when the crowds have gone.
Nothing better after a long day on the trails, beer and food in the belly.
Relaxing in the hot springs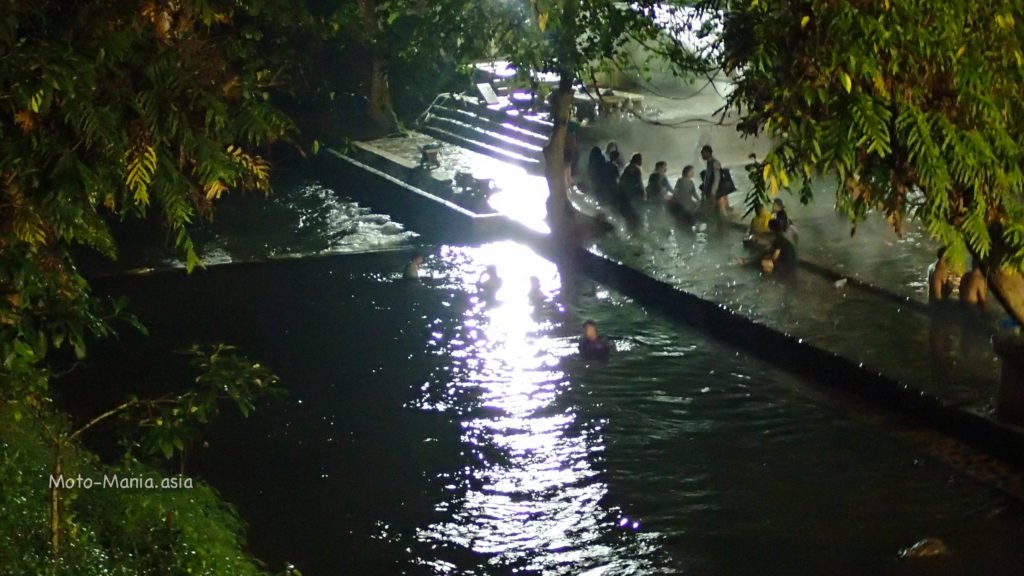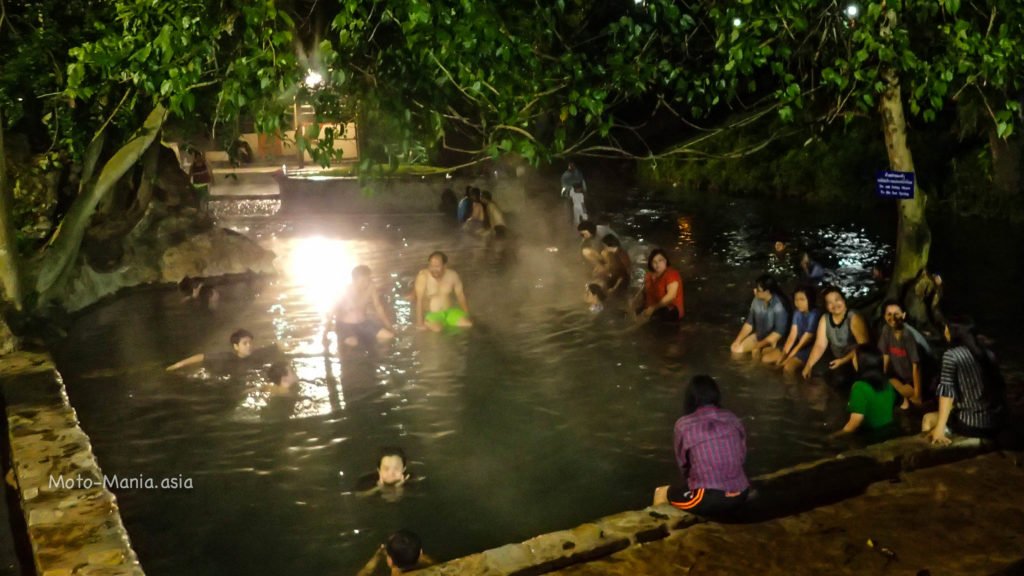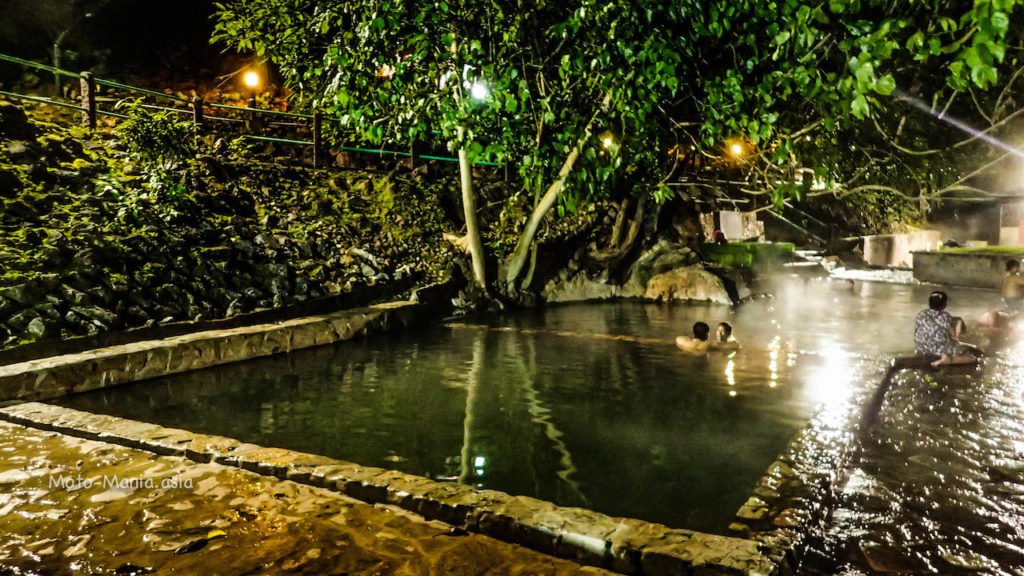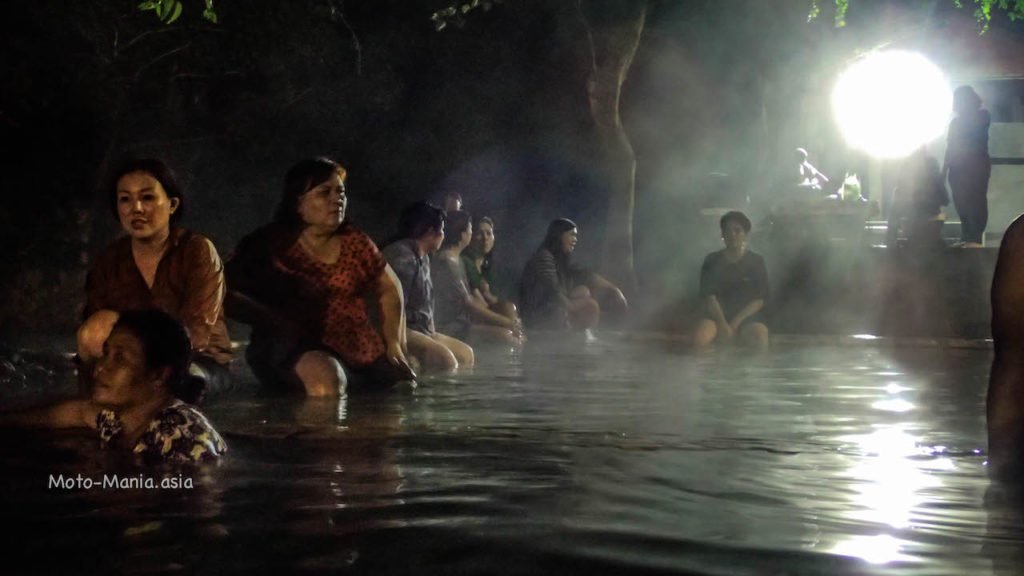 Another ripper weekend in Kanchanaburi.
Cheers
Brian