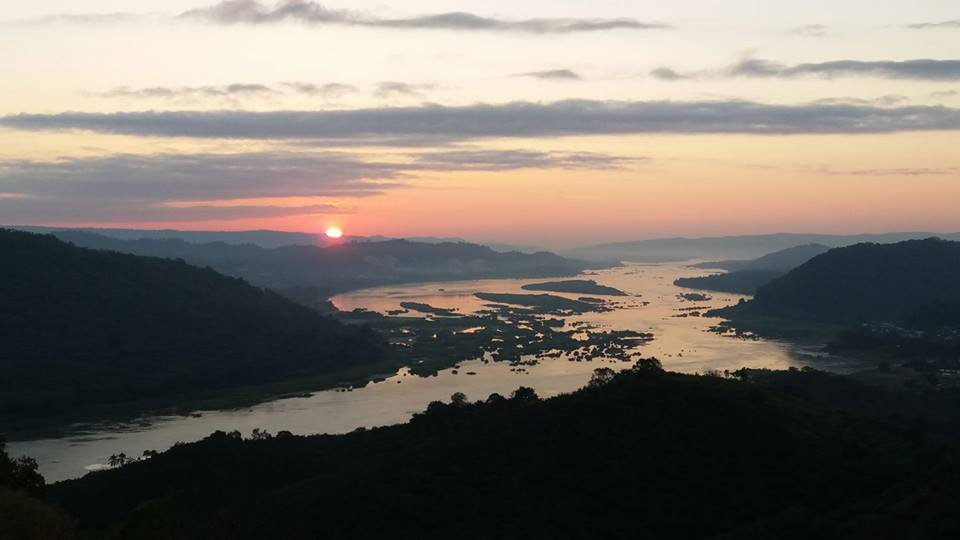 Phu Huay Isaan – Nong Khai
Really a morning spot to watch the sun rise over the Mekong.  
No one is up here in the day time and you have the place to yourself. 
It is a steep climb once you leave the paved road. The track is like talcum powder in places with rocks hidden underneath. Did this a year or so back on the KLX. This time on the 701 with 50 50 tyres.
Google Earth with the track in blue.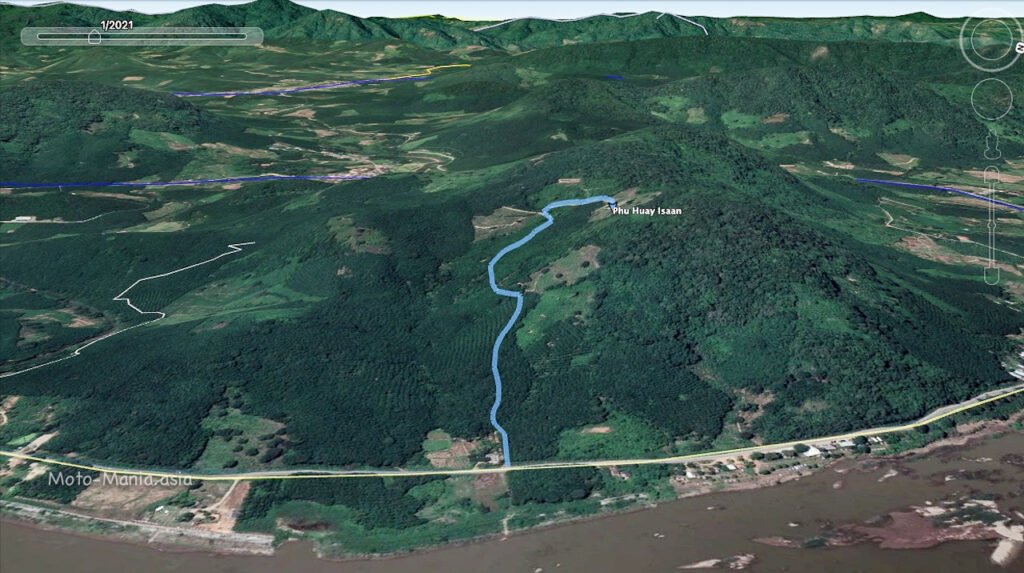 1.12 km from the road.
Doesn't look that steep in the graph. But it is on the talcum powder dust. 
YouTube Video
The ride up and views at the top. 
360 image : This is a large file and may take time to load.  Worth the wait as not compressed like what you see on Facebook. 
–
Stunning views up top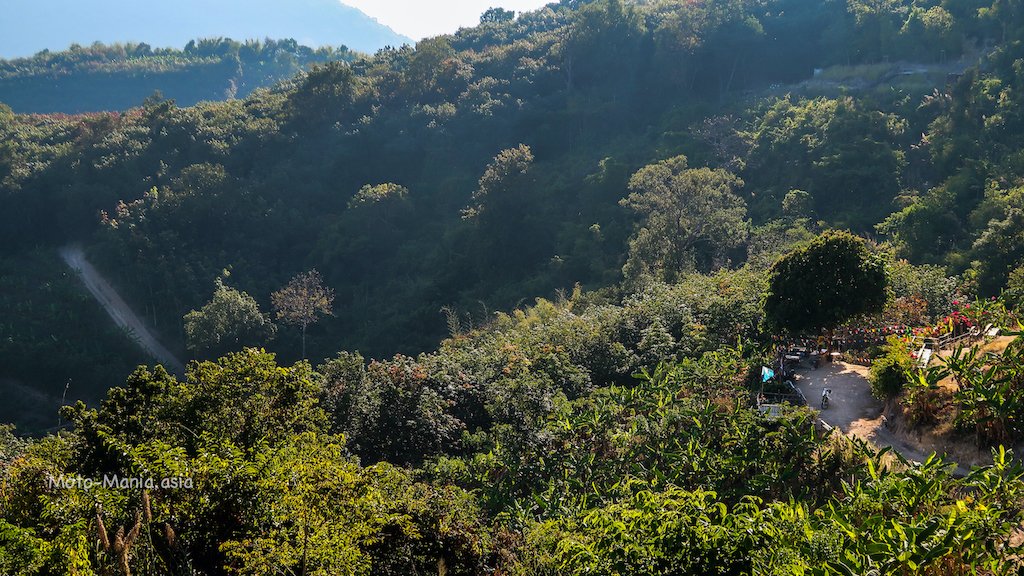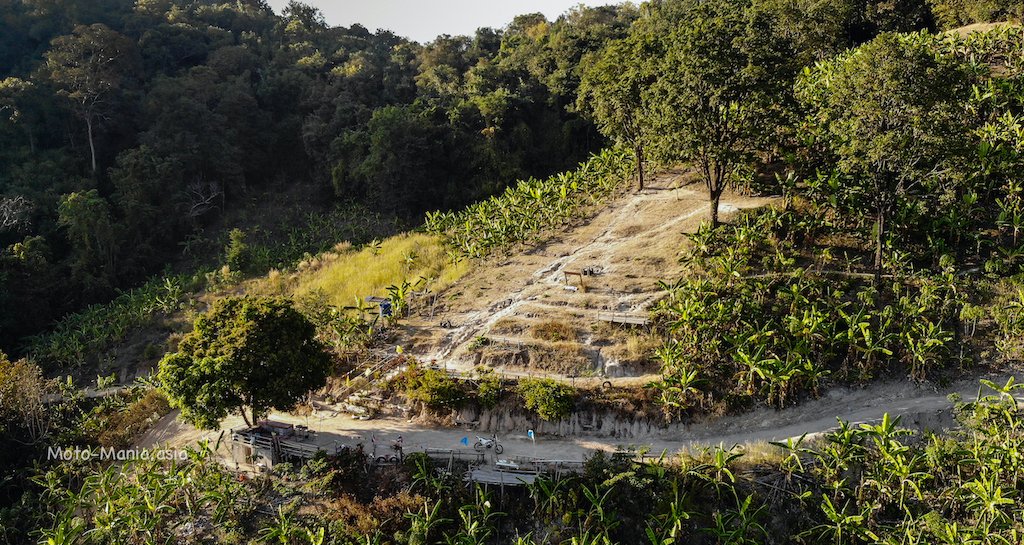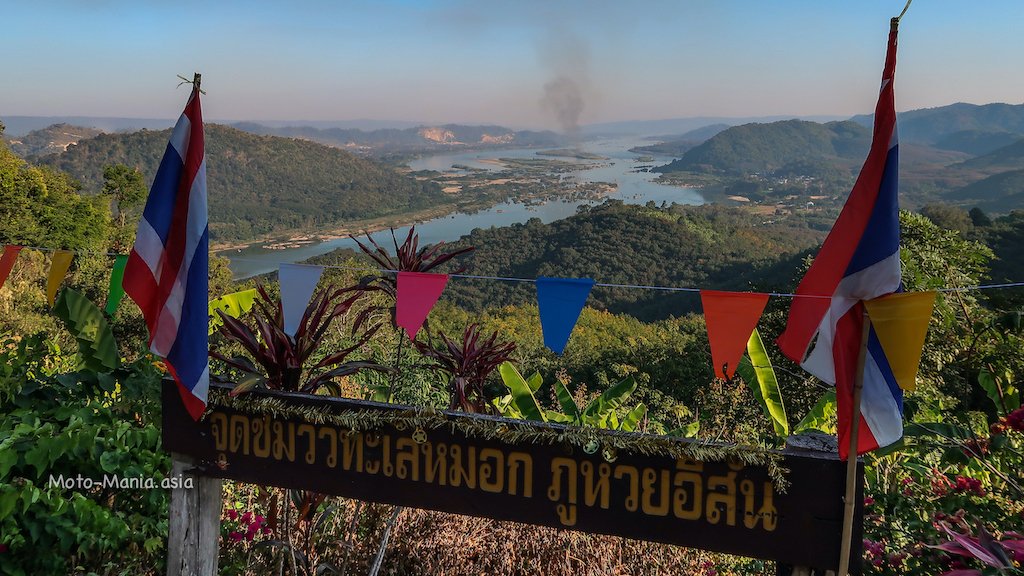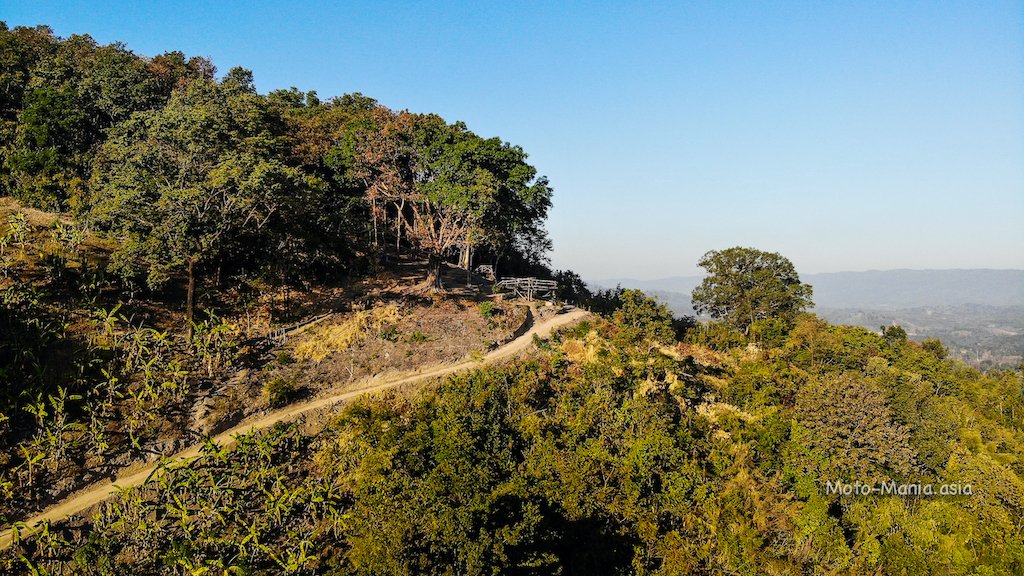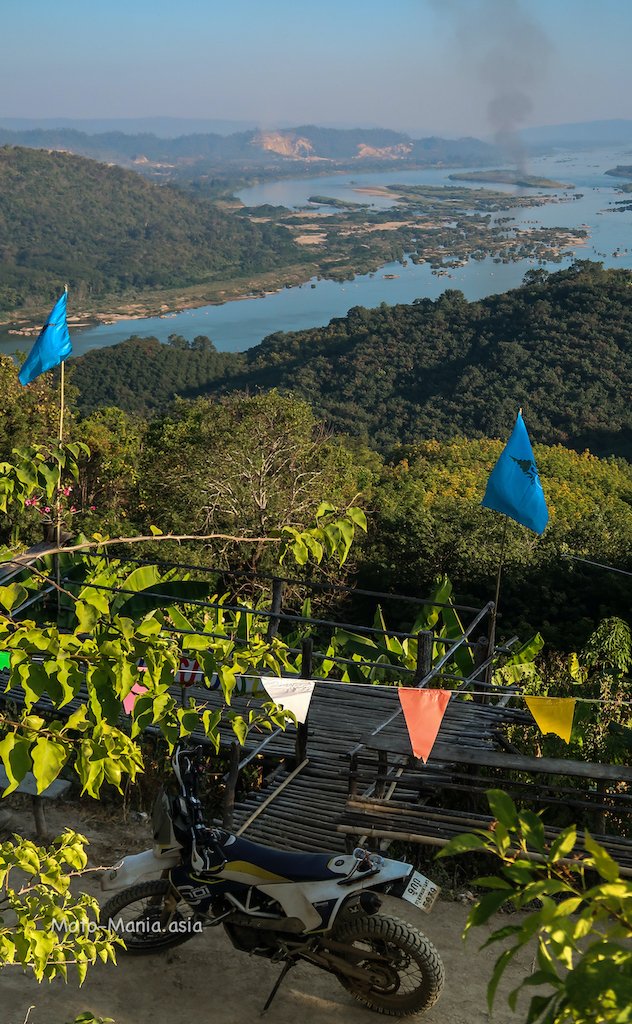 Ban Muang (Parking and View Point)
Sunrise Visit
Previous visit back in 2017 when we took the tractor up. I later went back and rode up on the KLX. 
If you come for the sunrise. Follow the steps below to the town and tractor up to the view point. 
Park then take little tractor up the mountain, about 3 km from the town.
Carpark Co-ordinates Lat 18.17161 Lon 102.17035.
The view point on Dirt or Adventure bike is doable but no room for parking up the top when all the tourists are up here for sunrise.
Too busy to ride up here in the cool season as it is popular with a lot of traffic.
Plus narrow parts and steep to navigate..
View point Co-ordinates Lat 18.16129 Lon 102.17006.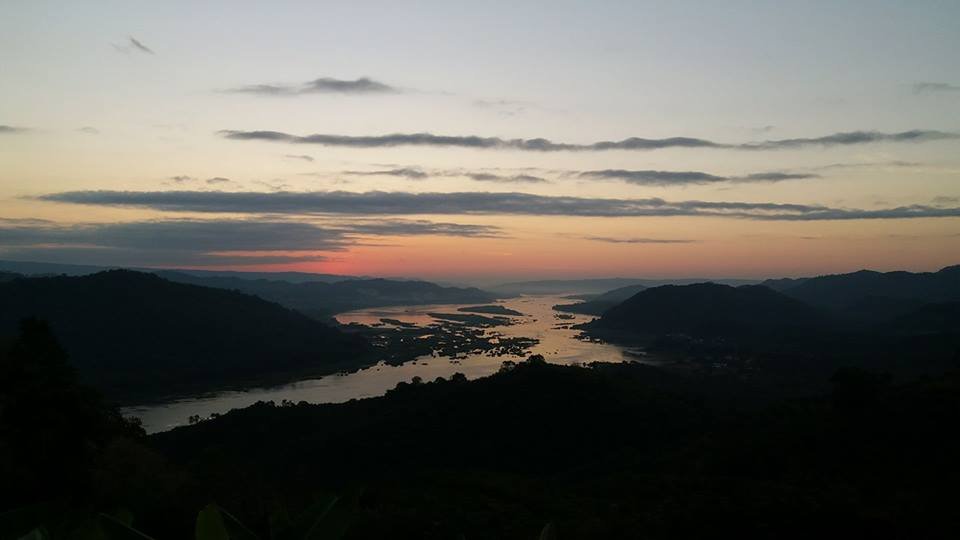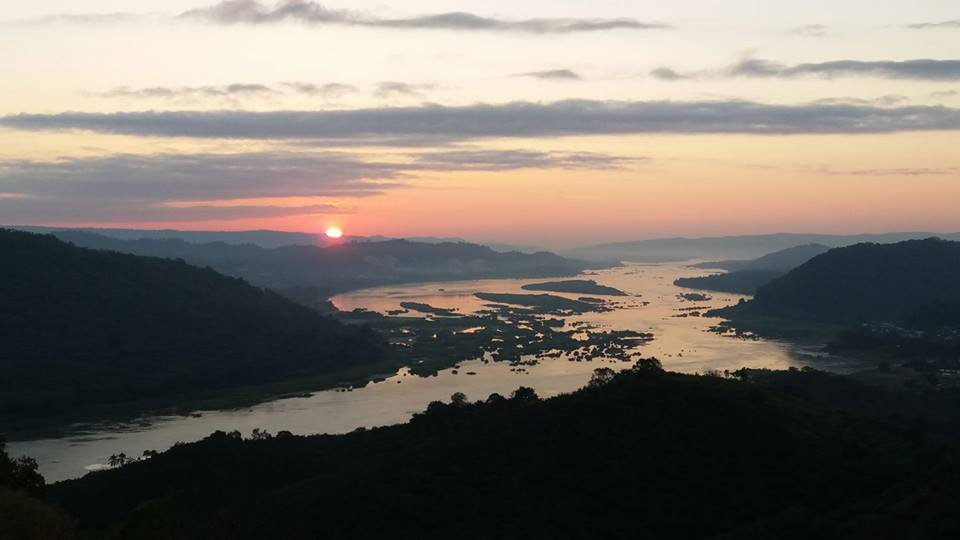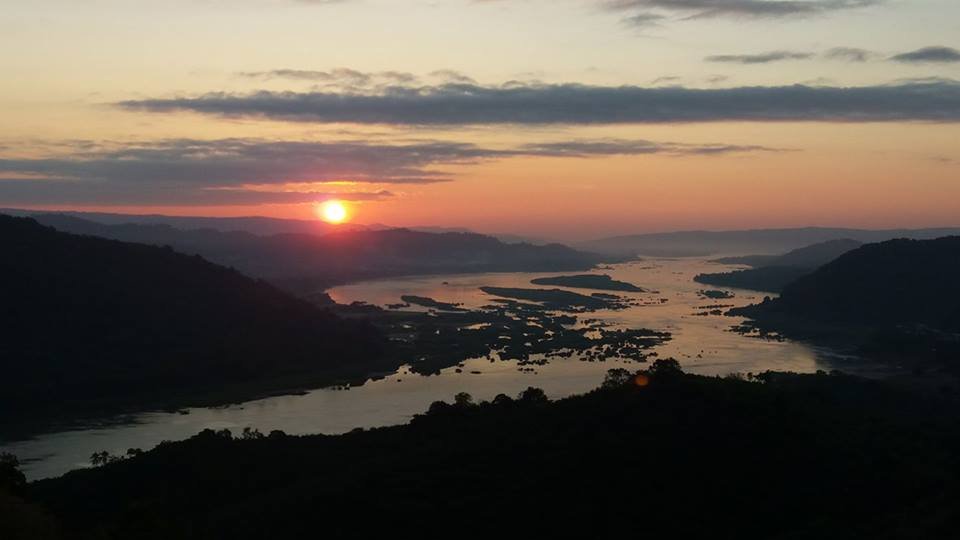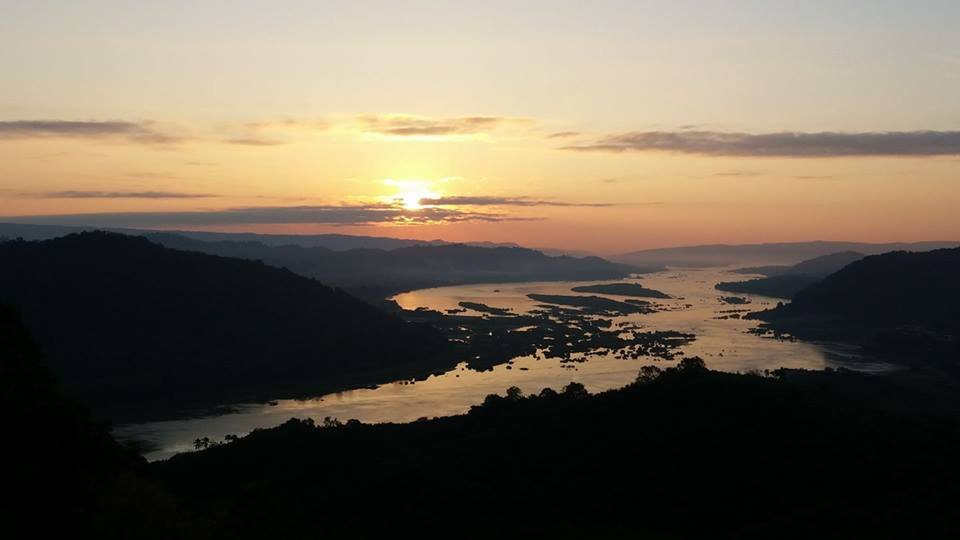 Well worth checking out..