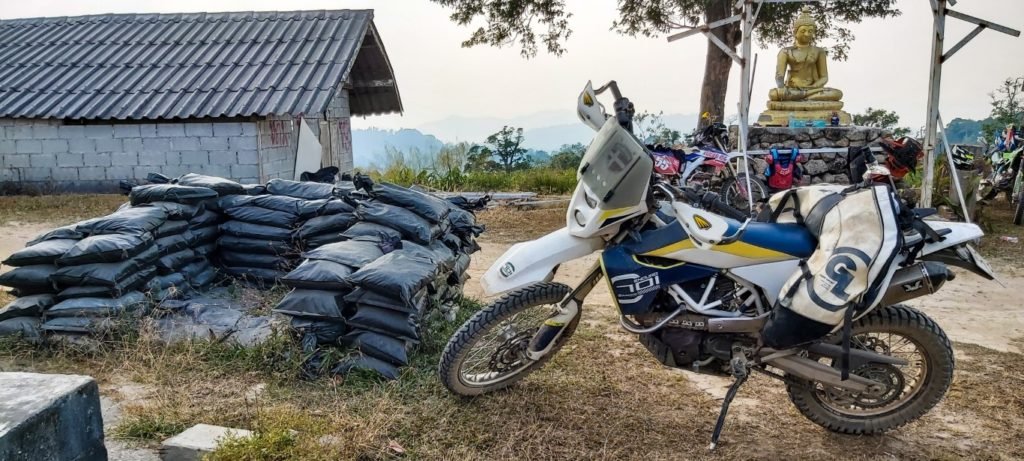 Khao Pla Noi เขาปลาน้อย
GPS 14.20963 98.76702
Covid bored and realised I have never posted the pictures from the one and only time we were allowed to visit the Myanmar army camp, located on the opposite hill. August 2017.
After a muddy rainy season climb up the mountain. 12 Km from the Base at the first Border Patrol Police checkpoint. Climbing from 250 metres above sea level to 1040 metres at the Border Patrol Police, on top of the mountain.
Parking on the Helipad with the Burmese Army on the hill in the back ground.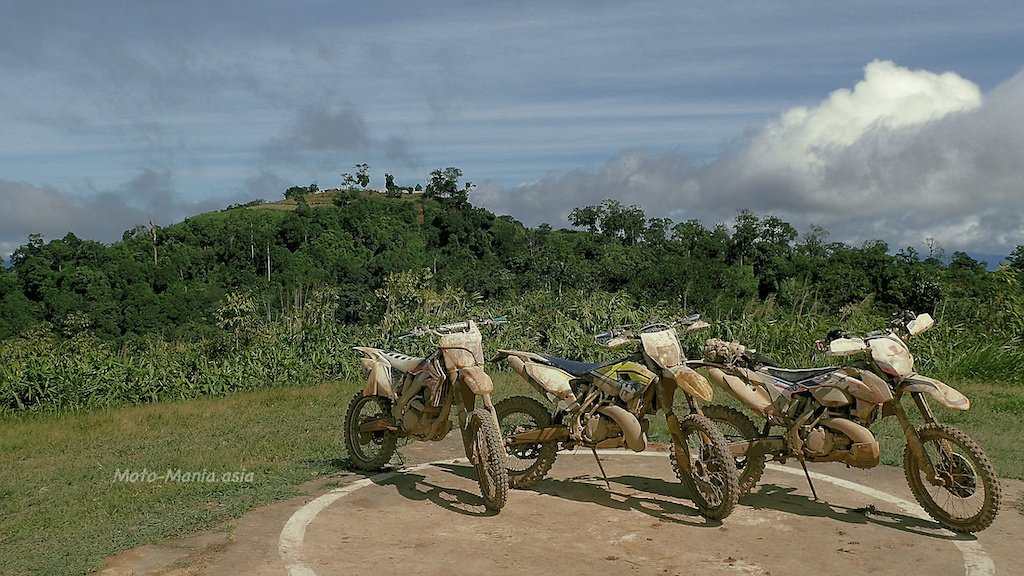 – Pictures of the Myanmar Army Camp taken in August 2017.
There were two Myanmar soldiers visiting the BPP. One of the BPP said to us as we were about to leave.
' If you take these two back to their camp. They will show you around. '
Sure, why not indeed. All the times up here and never been allowed over for a look. It is on the wish list.
One guy hops on the back of Leif's bike and one gets on the back of my bike and off we go.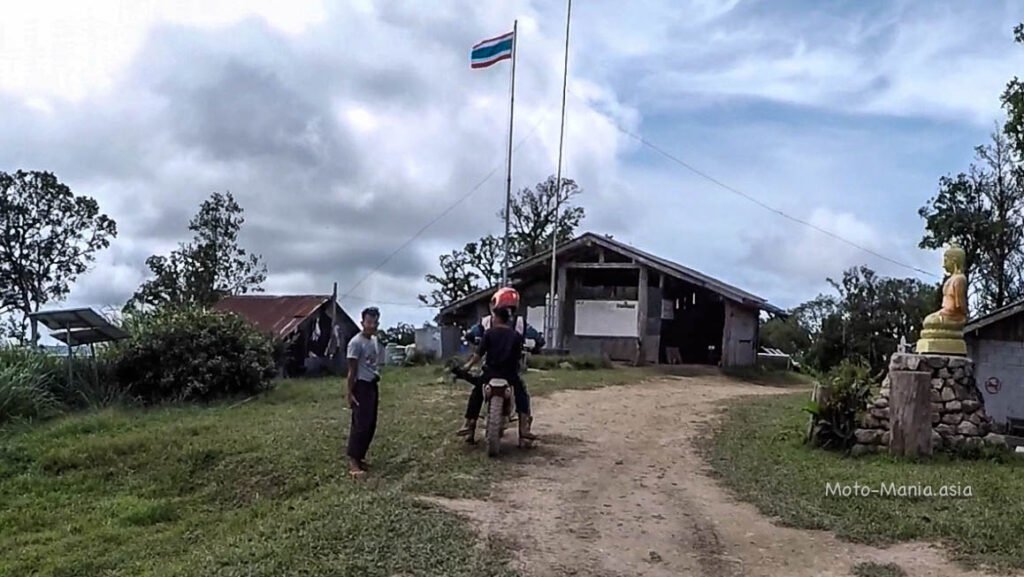 YouTube Video
The ride from the Border Patrol Police to the Myanmar army camp and walk around the camp.
---
I guess the walk from one camp to the other would be 500 plus metres through mud and slush.
---
We park at the base and walk up.
Quite steep. Not easy when raining, must be very slippery.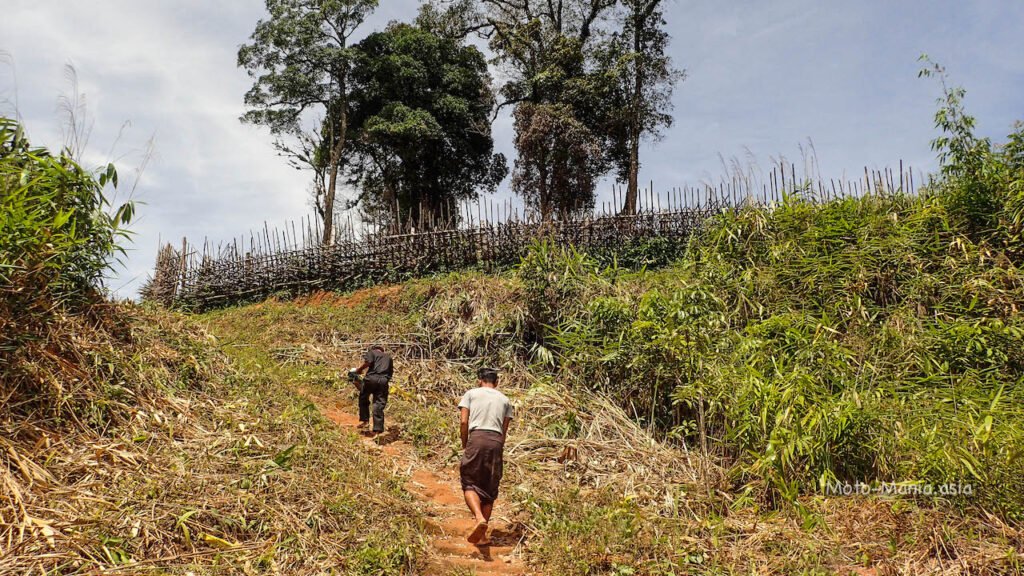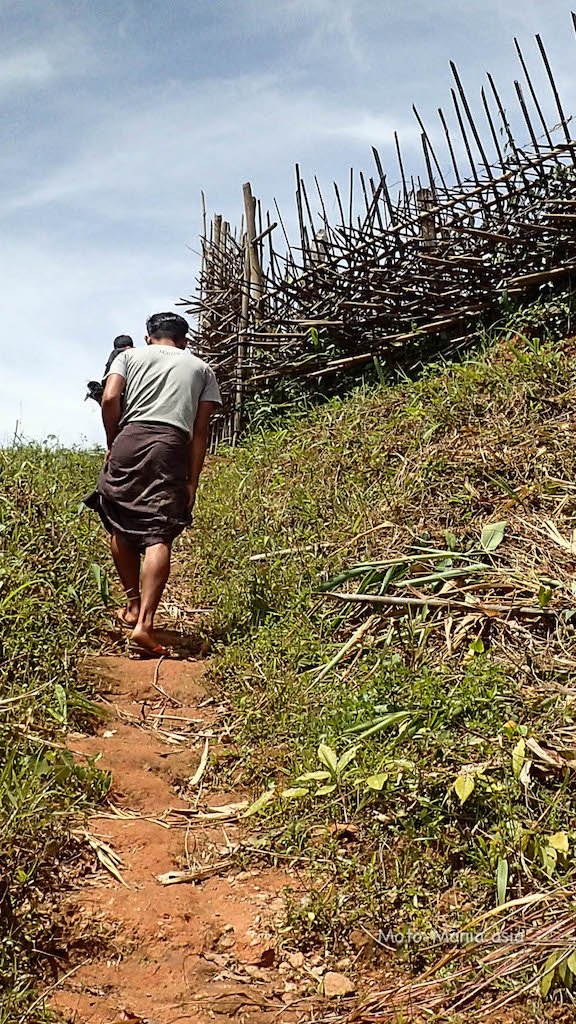 On the way up, there are pits with bamboo sticking up in case any one tries to attack.
Stick to the little bamboo bridge over the bamboo spear pit or your feet will be ventilated.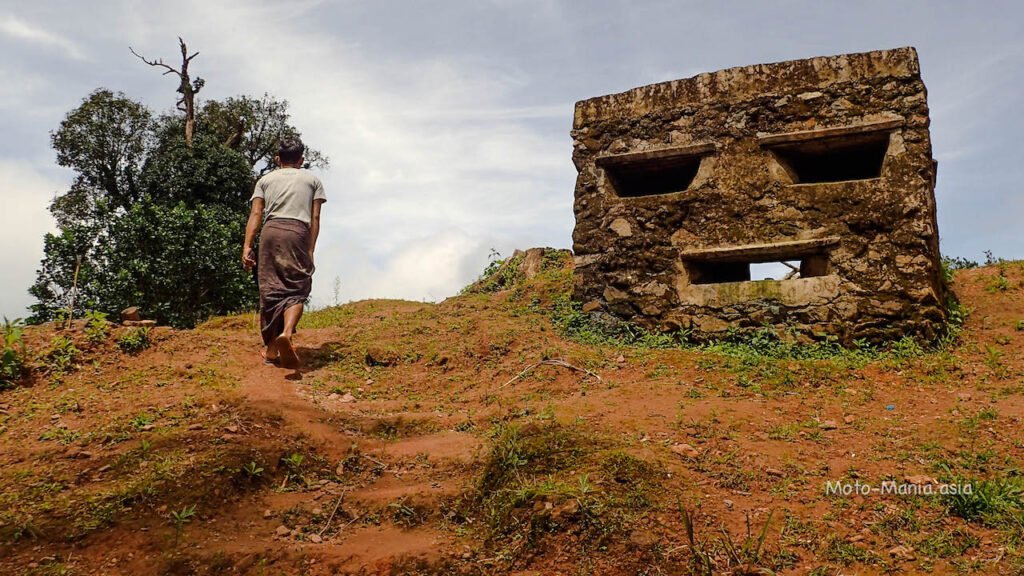 Finally up top and puffed out with helmet and bike gear on.
Not enough hands to carry gear and take photos as well as video.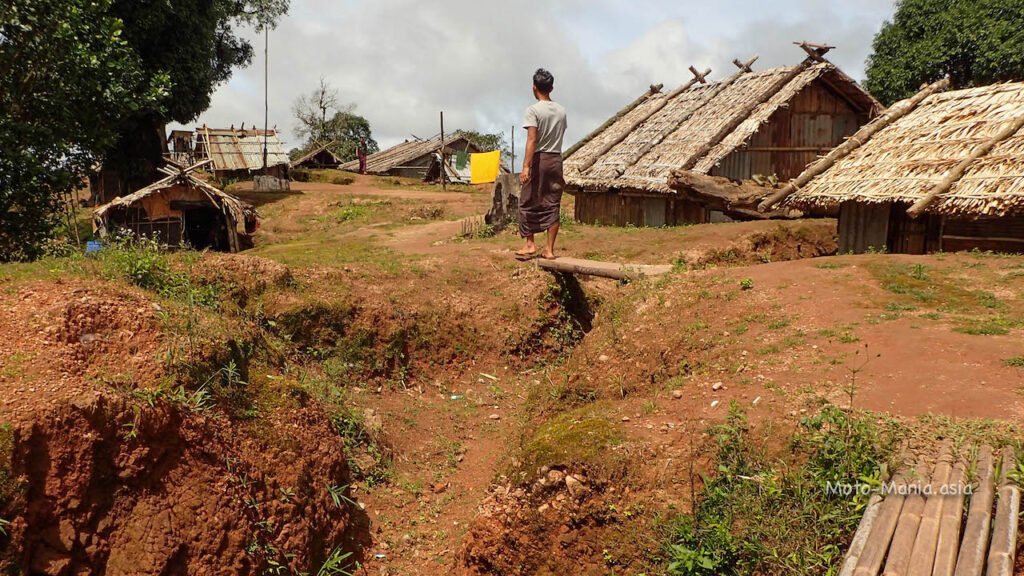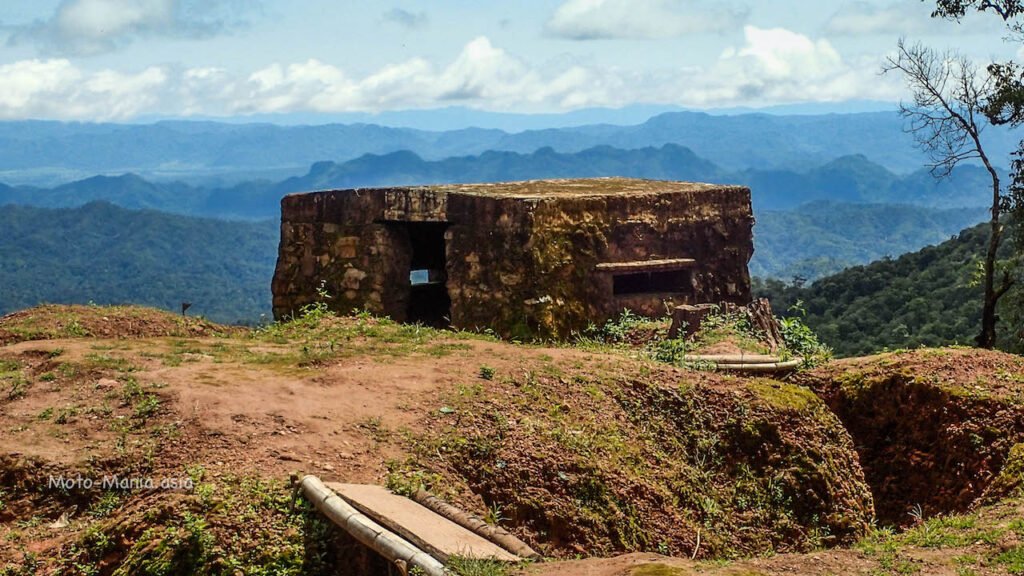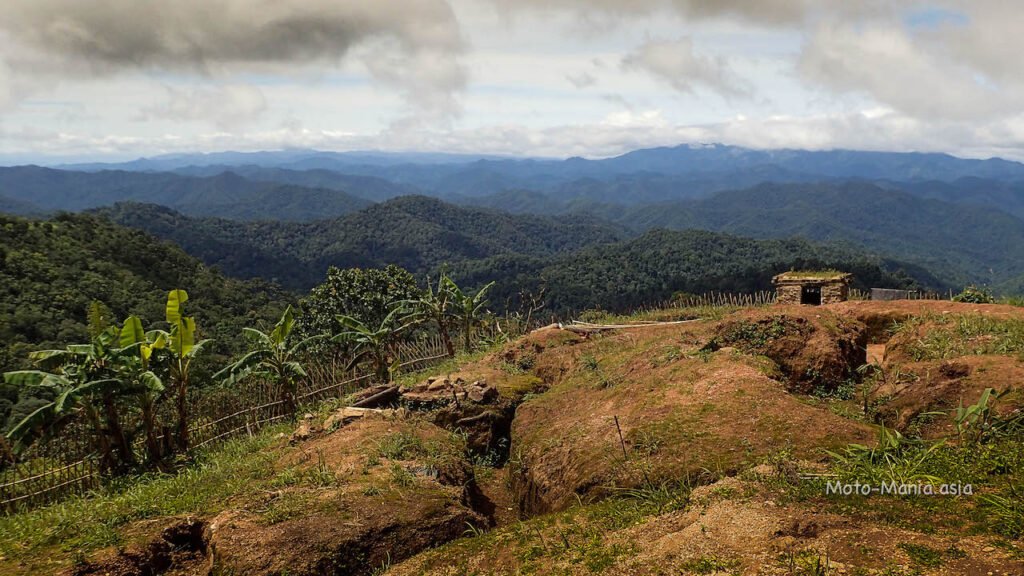 At this section, the path to the left leads to Myanmar proper.
Both camps are technically on the ridge line, meaning the Border runs though both camps.
One trip, Frank's watched changed to Myanmar time and my Facebook started advertising in Burmese.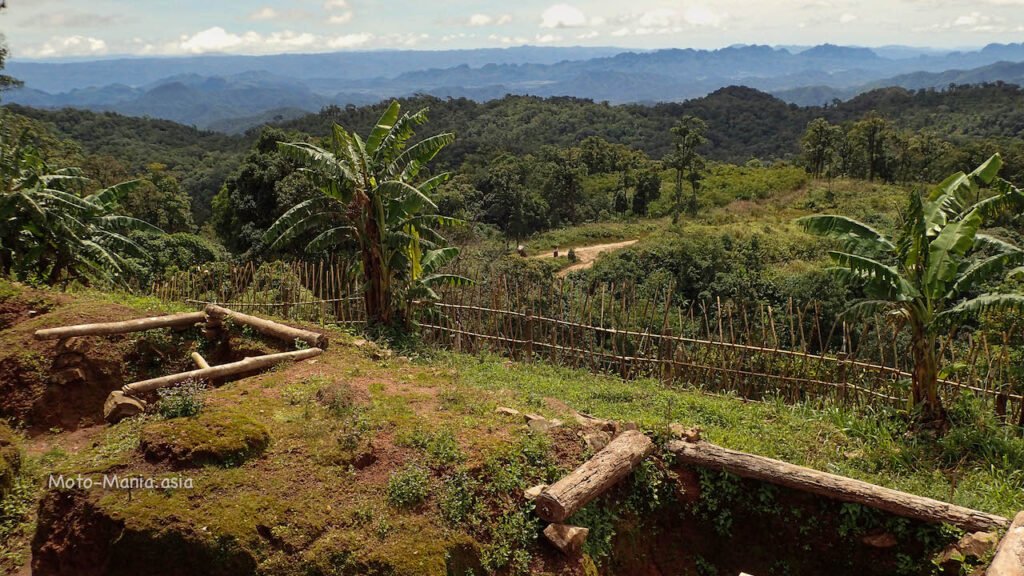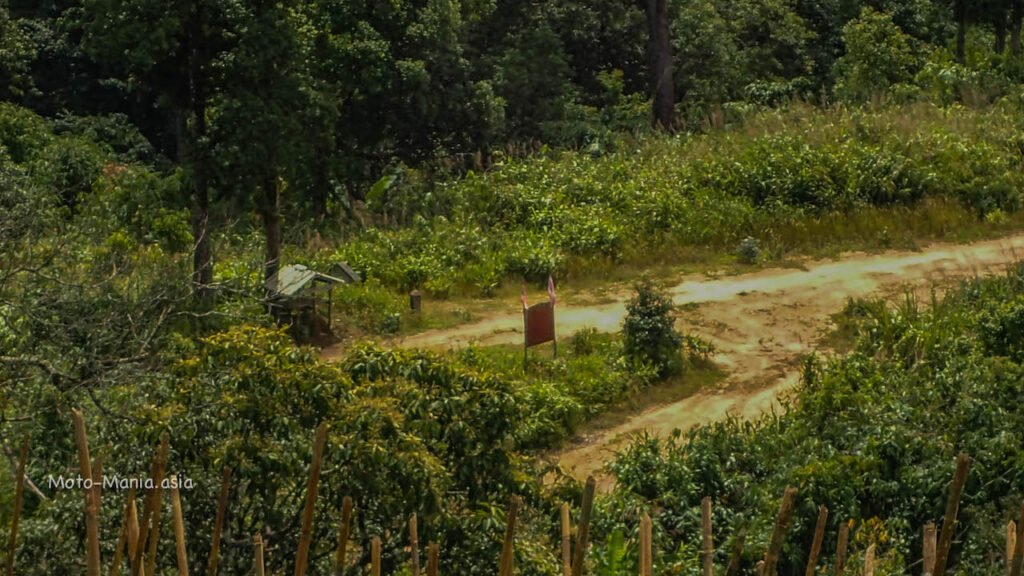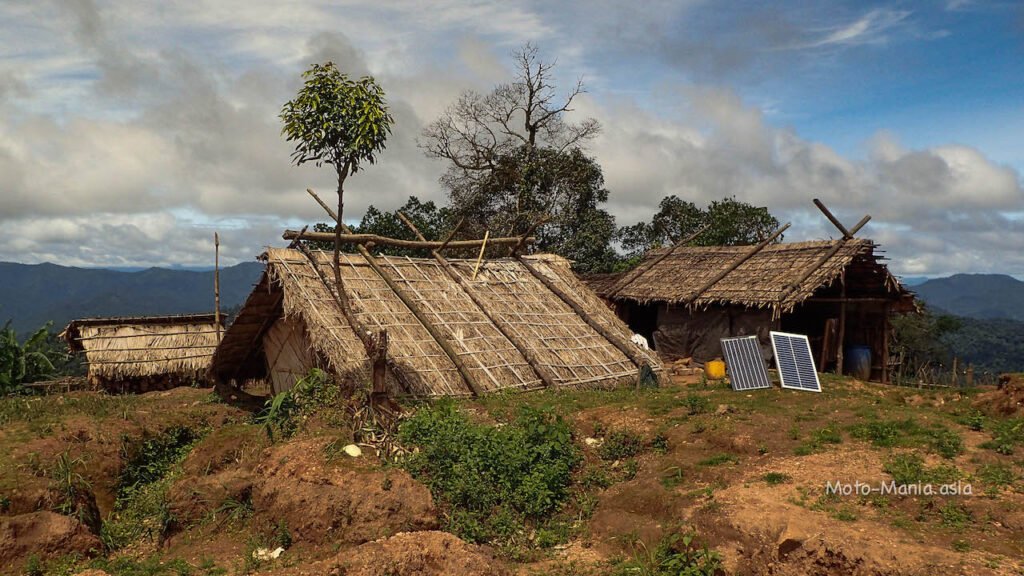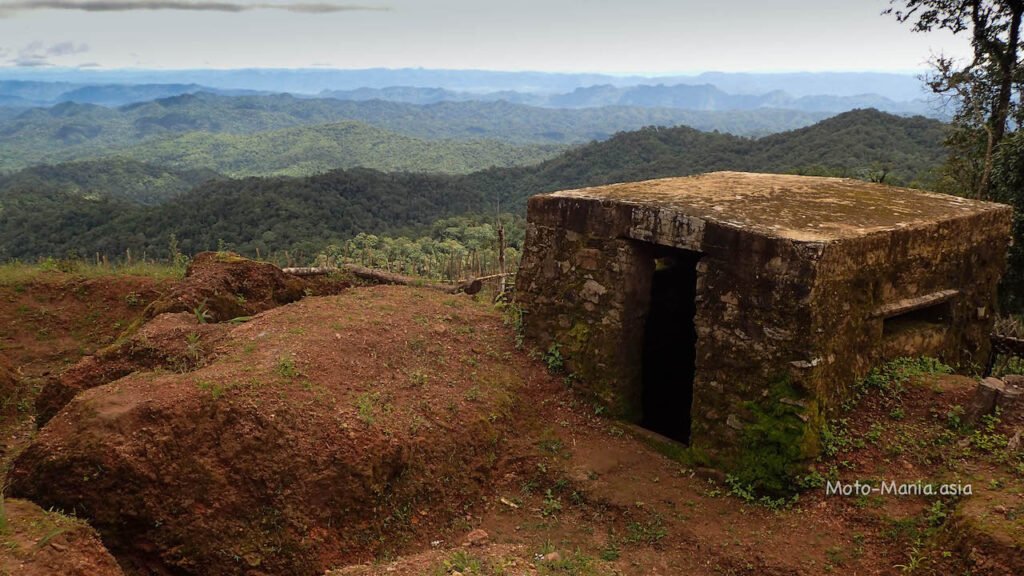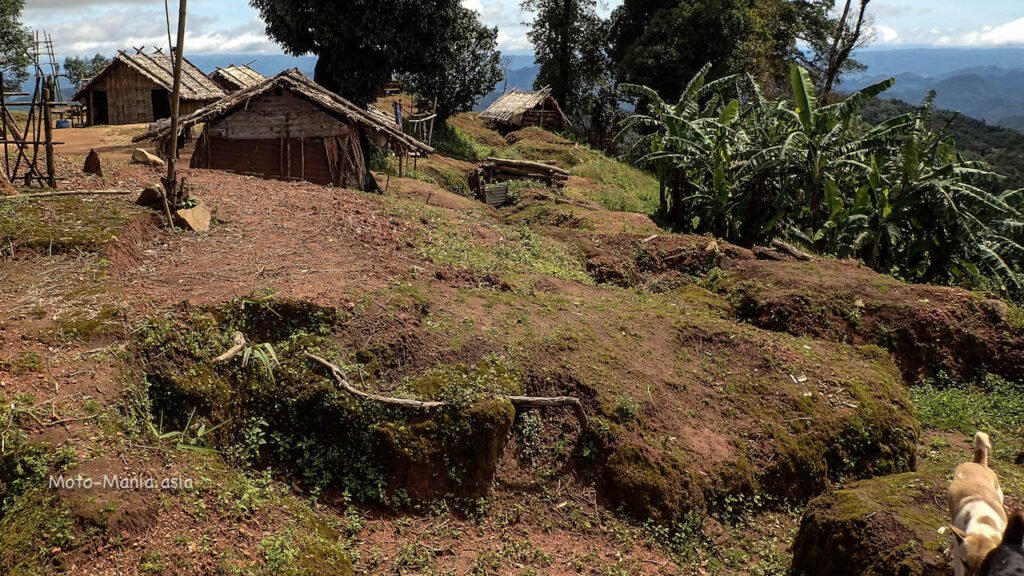 Looking at the Border Patrol Police Camp 136.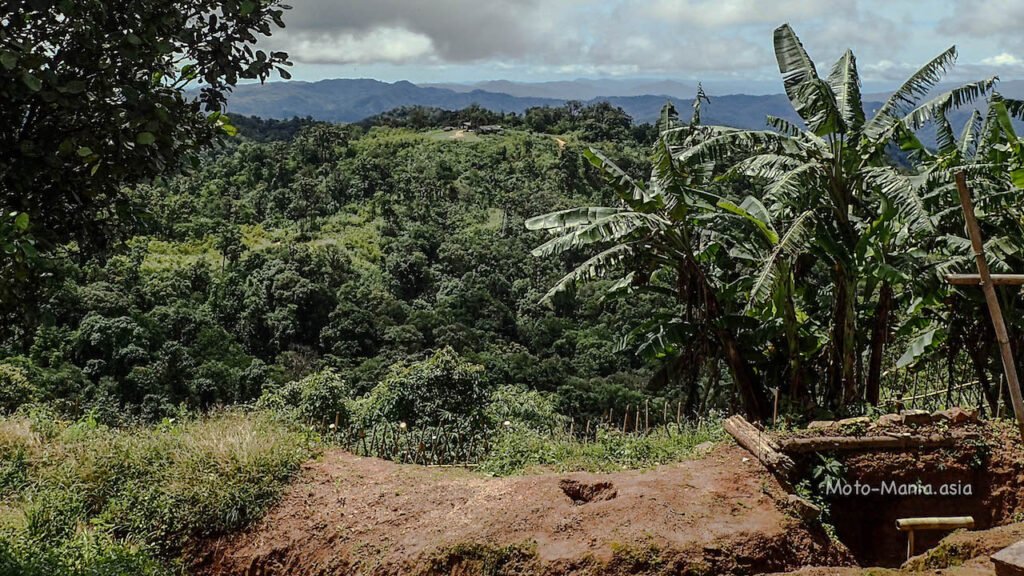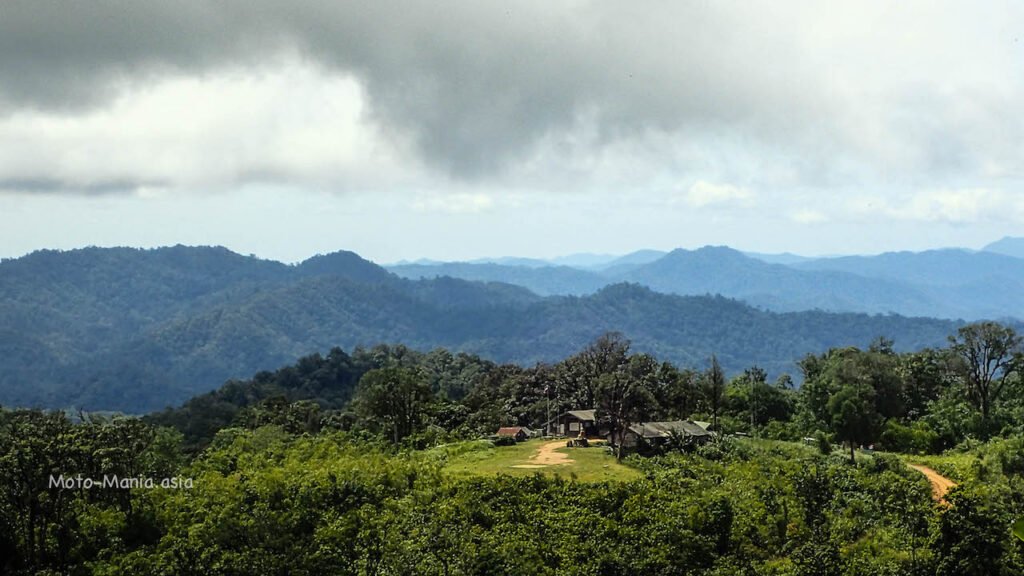 Statatistics
These stats are from another ride up with Wasan and Suttipong.
Elevation and speed.
The track from the Border Patrol Police check point at the base of the mountain.

Below pictures at Border Patrol Police 136 from over a period of time.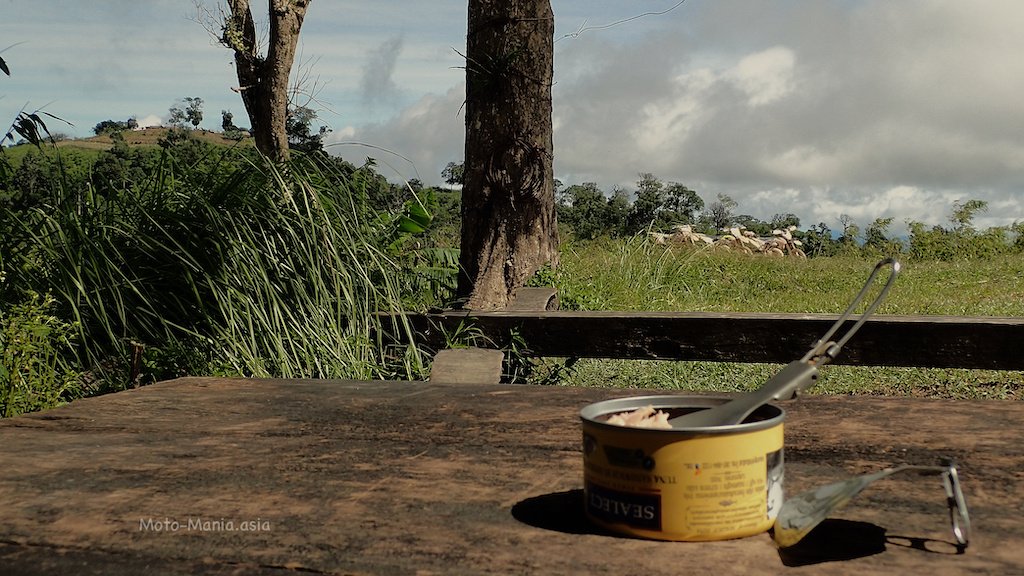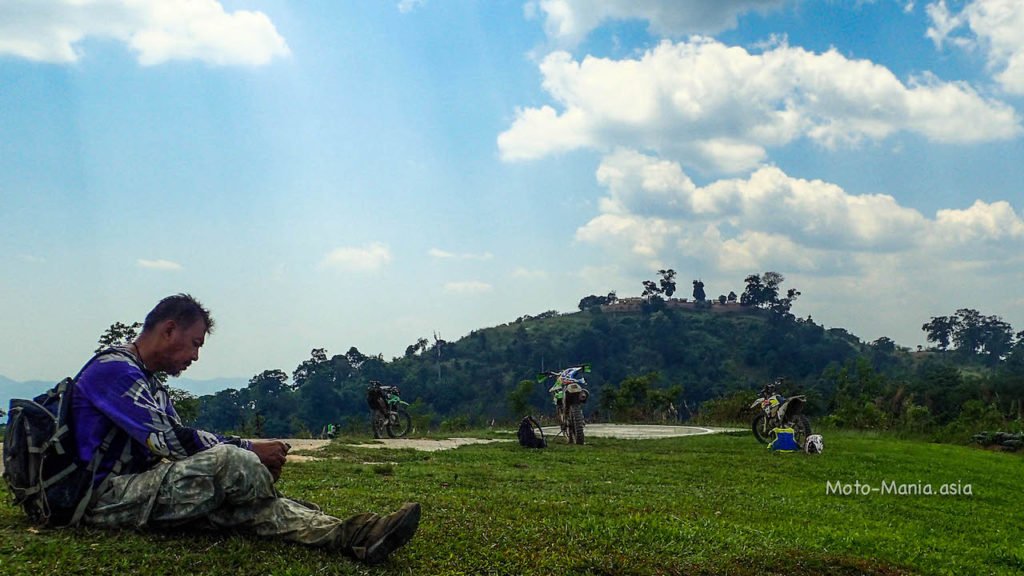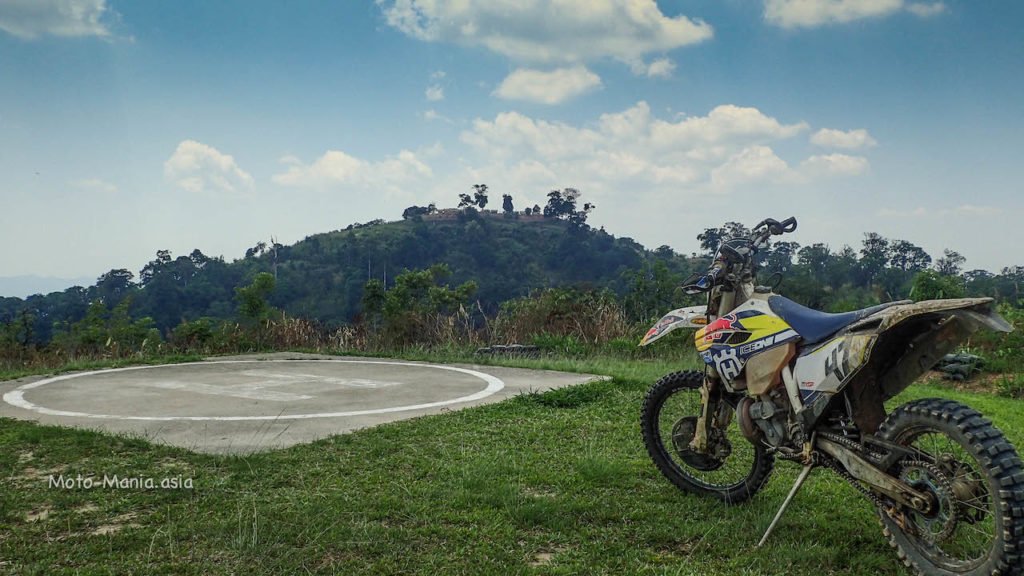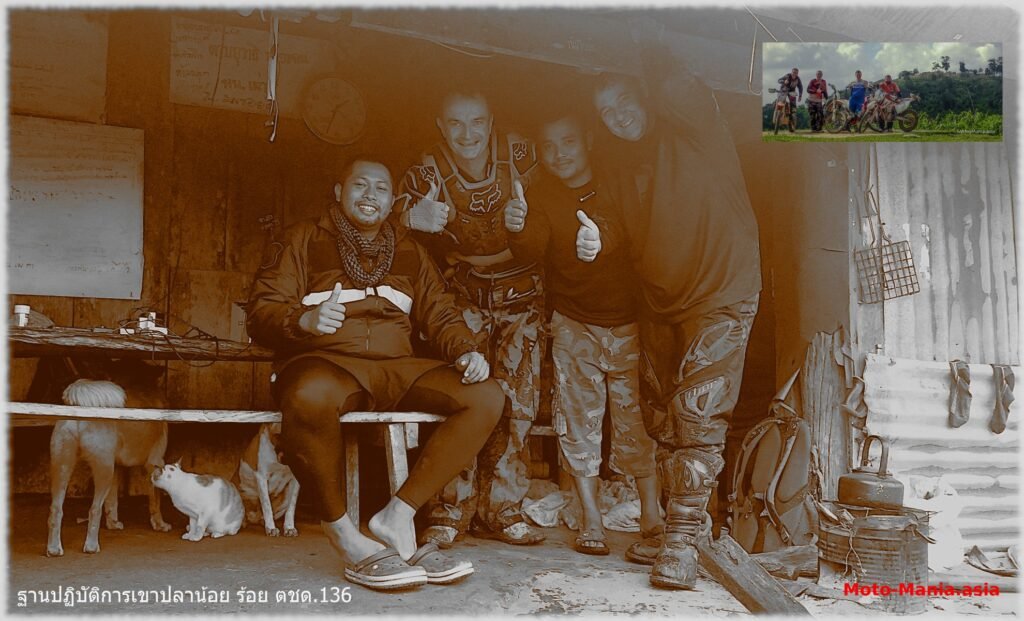 A few snaps around the Border Patrol Police Camp 136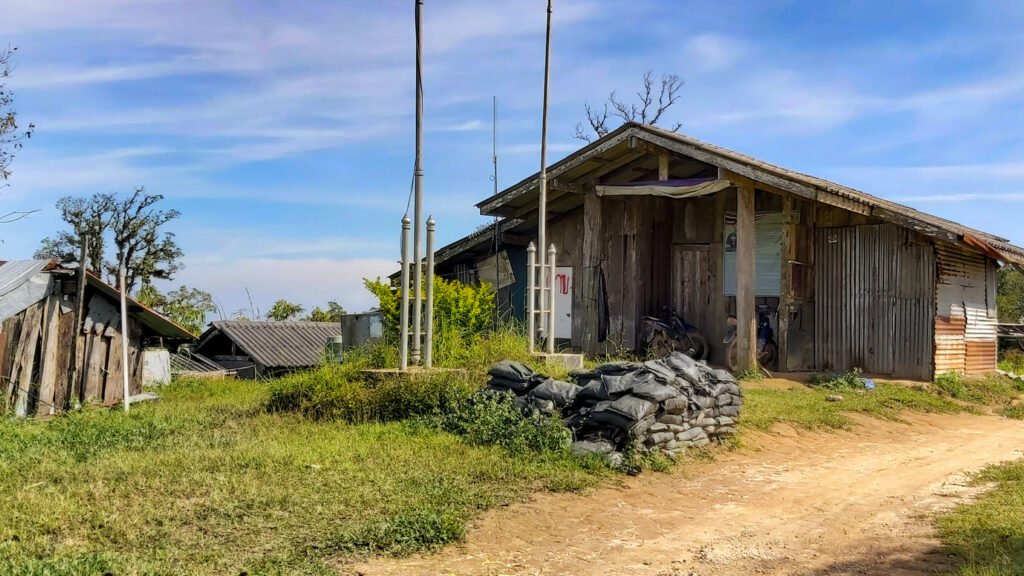 Birthday Camping Ride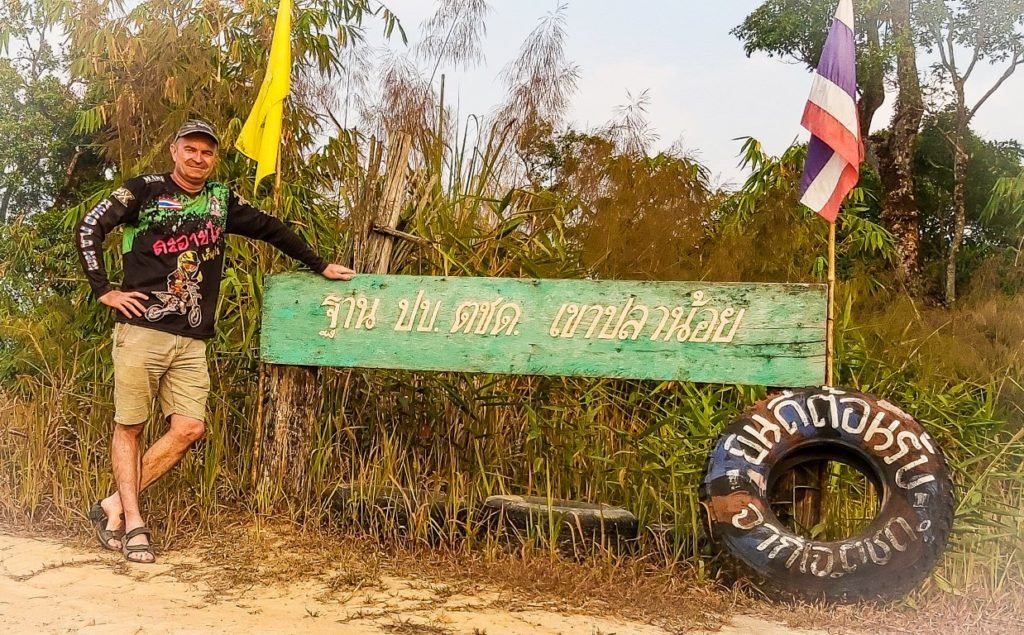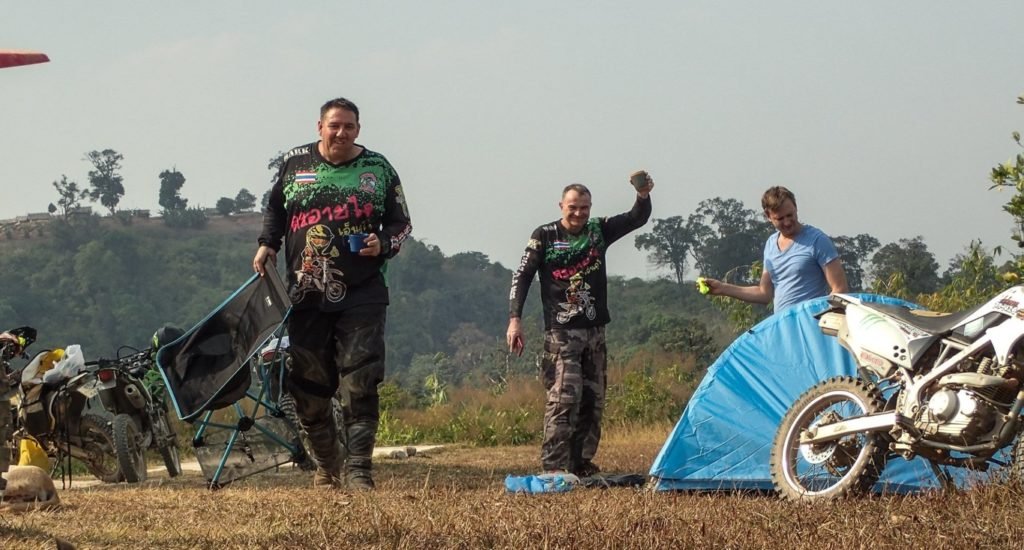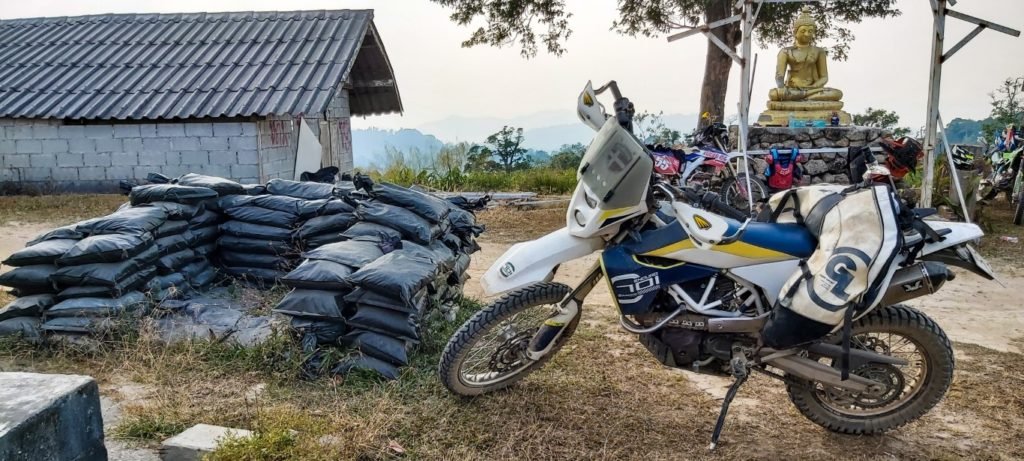 YouTube
A view of Khao Pla Noi via Google Earth Studio.
---
50th Birthday ride and camping
---
Khao Pla Noi – The Chase
---
More here on Kanchanaburi rides
http://moto-mania.asia/category/thailand/thailand-west-reports/